Google Calendar is the most used tool for managing events and showcasing Event Calendar can be a great way to engage with your website visitors. If you are looking for a tool for embedding Google Calendar inside your WordPress website, the wait is over. Right from your Elementor Editor, you can now embed Google Calendar using EA Event Calendar element by Essential Addons for Elementor.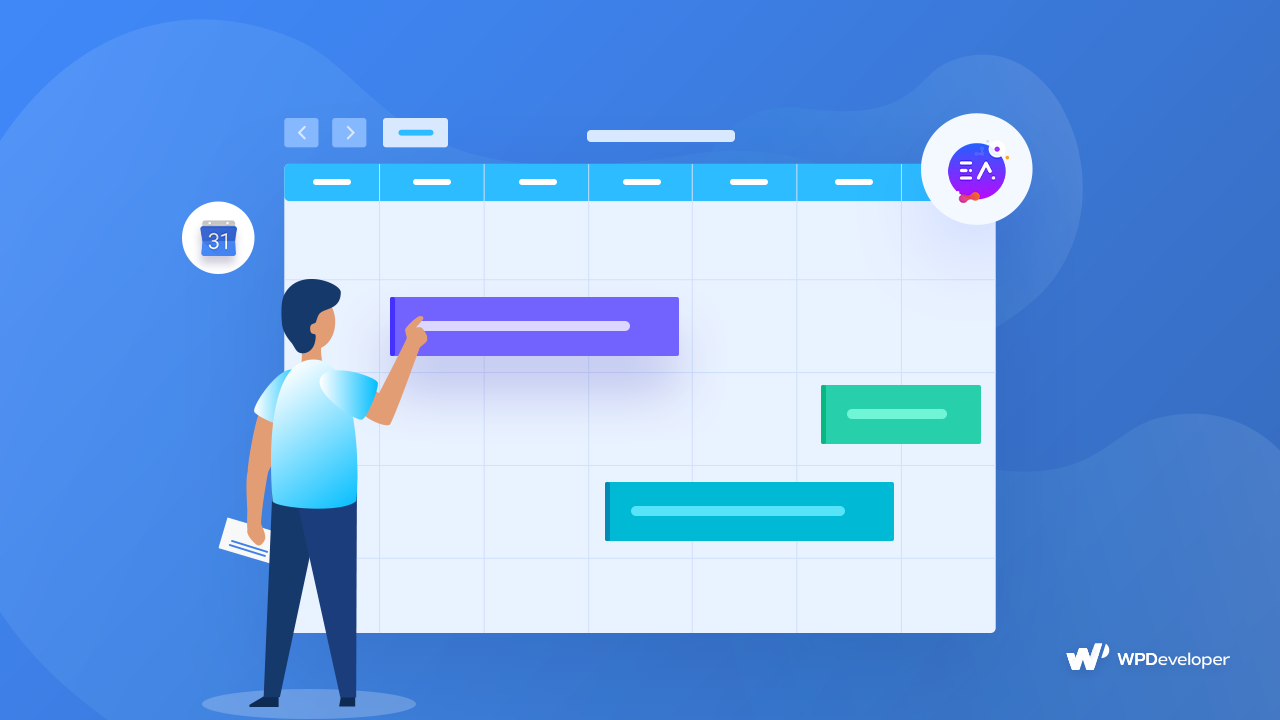 How Effective Is Google Calendar?
Calendars are more effective than planners and reminders. And in terms of online calendars, Google Calendar is by far the best of its kind. It lets you have separate calendars for personal use, business use as well as for holidays. Google Calendar is a great tool to plan business meetings as well as family gatherings. You can set a date, pick a location and share it with all involved parties. You can also color-code each of the calendars for better management.
EA Event Calendar Compatibility with Google Calendars
Professionals like Google Calendar over other calendar solutions mostly. Using Google Calendar, you can have separate calendars for your professional use, personal use as well as vacations. Some professionals plan their days around meetings. For some, it is more important to plan their work routine with utmost care if they have to coordinate the different teams.
Moreover, if you work in a company that employs remote workers residing in different parts of the world which means different time zones, you need to be greatly precise in planning your days, and Google Calendar is a master tool that helps employees plan their days ensuring they are compatible with different time zones.
Google Calendar alerts users when they have a meeting coming up. It saved many employees' important work hours as several times when they were so deeply focused on a project that they didn't realize hours had passed and it was time for an important meeting.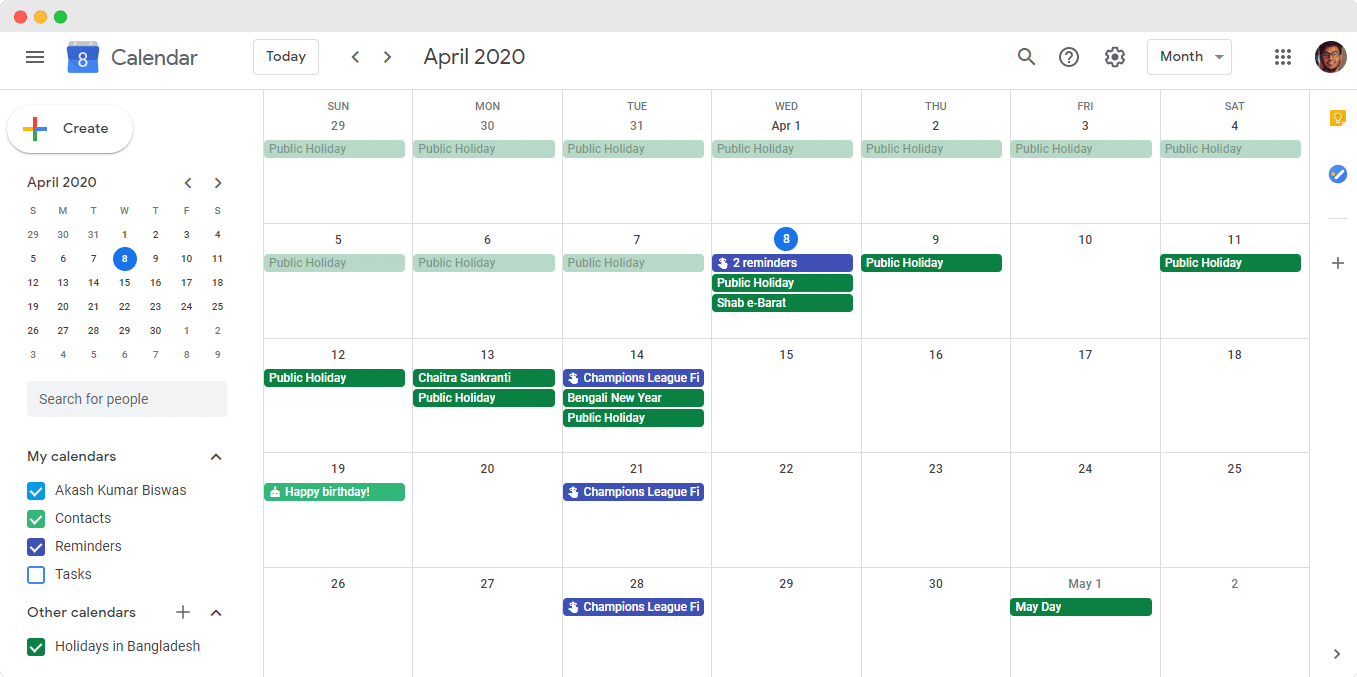 Google Calendar also has better features other than calendars when it comes to invitations. If users are inviting someone to a meeting who may be interested in the discussion but is not essential for the meeting proceedings, users can invite them as optional. This also relieved many users with heavy work pressure. This made it easier for users to understand whether they could skip a meeting or not when they were really busy.
It has all the functions that you would expect from a calendar. And some more – reminders via text message (which is wonderful for some events), push notifications on mobile and desktop, recurring events, etc.
If you are also an avid Google Calendar user then, EA Event Calendar is exactly the solution you will need. It allows you to retrieve events from 'Google Calendar' and showcase them beautifully on your WordPress website.
EA Event Calendar gives you complete controls over how you want the Google Calendar to appear on your site. As a result, you can style the entire design any way you want and make it attractive to your visitors in no time. On top of that, whatever changes you make on your 'Google Calendar', they will be shown on EA Event Calendar.
How to Embed Google Calendar using Elementor
You can embed Google Calendars inside Elementor using EA Event Calendar. You can showcase your event details beautifully in a calendar format with the starting and ending date. You can set day-wise, weekly or monthly events that your visitors can easily know about your future events at a glance and get participated.
You can set up the 'Calendar Background Color', 'Border Color' choose the 'Border Type' or 'Title' to change the entire calendar outlook. You will be able to set up the 'Typography', 'Color', 'Border Radius', 'Alignment' and 'External Link Style'.
Once you have installed and activated the Essential Addons for Elementor plugin on your site, search for EA Event Calendar element. But before diving in, you need Google Calendar API key and Google Calendar ID. You can get these data from your Google Developers Console Account. We have thorough documentation on how to use EA Event Calendar element with Google Calendar. 
What Else Does EA Event Calendar Offer?
Along with Google Calendar, EA Event Calendar is compatible with EventOn as well as The Event Calendar plugin for WordPress.
EventON is a popular WordPress plugin for creating calendars. It lets its users create beautiful event calendars that present events in a minimal clutter-free design, moreover, it packs 200+ useful features such as highly customizable repeating events, multiple event images, event locations and organizers, and advance features like multi data types and language corresponding events and etc.
EA Event Calendar offers integration with the popular EventON WordPress Plugin. With the help of Essential Addons PRO, you can fetch any event details which you have created using EventON plugin into EA Event Calendar and style them any way you want with Elementor.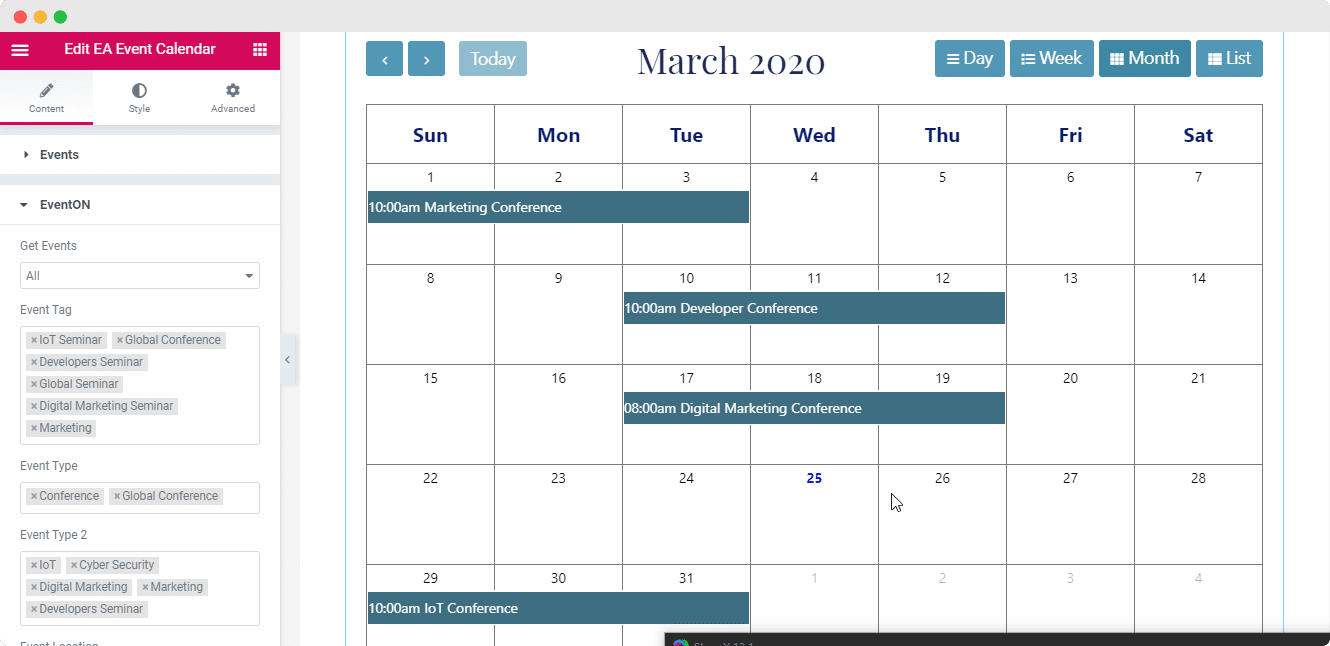 EA Event Calendar is also compatible with The Events Calendar plugin, which is a popular calendar plugin for WordPress. It provides professional-level quality and features. Using this plugin you can rapidly create events, saved venues & organizers, add Google maps and so on. You can reuse any event venue you created before. You also can pick a view for the calendar when publishing like a list or day view.
Event Calendar might be the most popular plugin out there. The free version of this plugin currently has 800,000 active users. EA Event Calendar lets you fetch in any event details you have created using The Event Calendar plugin into EA Event Calendar. Once you've done that you can add styling to your calendar as you like.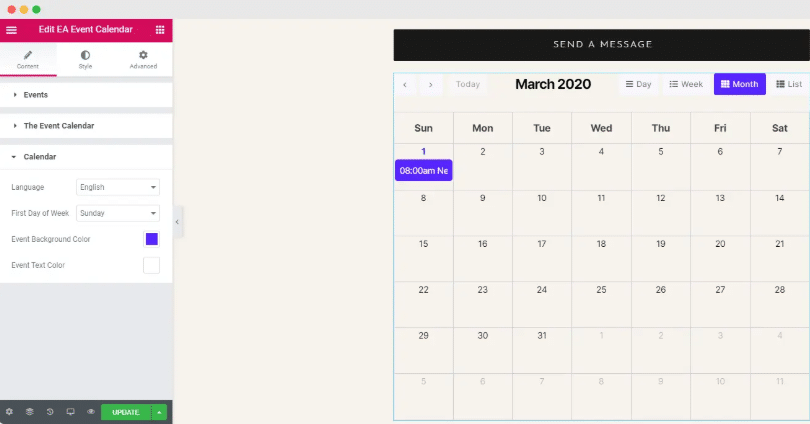 Wrap Up!
With EA Event Calendar, along with integrating with The Event Calendar plugin, EventOn, and Google Calendar, you can also create a calendar from scratch. The calendar you create will not be limited to the current month or even the current year. It will have easy navigation at the top, using it your users can easily navigate to date way back in the calendar.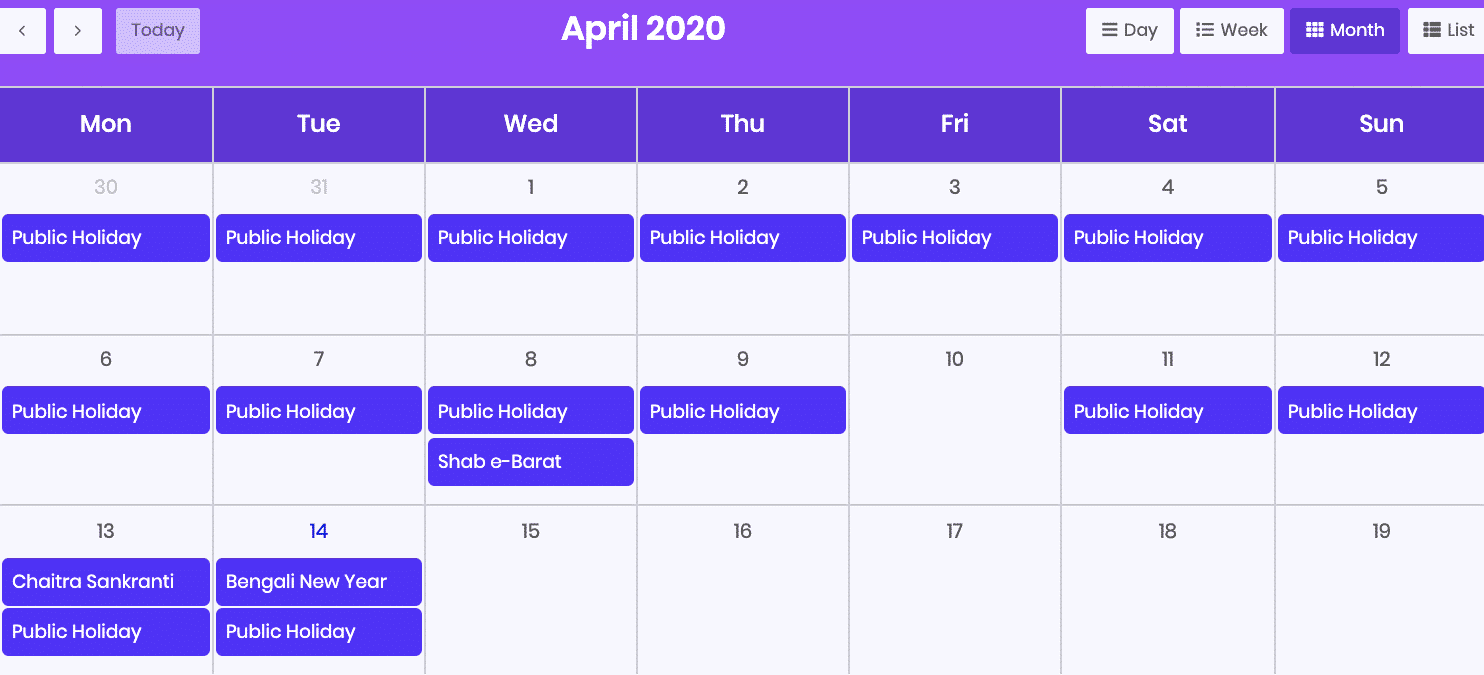 Moreover, it places a feature at the top that lets you and your users toggle between month, weeks and days view. So what are you waiting for, take EA Event Calendar for a ride and do let us know how you're liking it.