If your website is powered by WordPress and you are looking for the best WordPress Contact Form plugins, then this blog is for you. Check to find out all information about the top 5 Best WordPress Contact Form Plugins, each of its use cases, and more. You will also get in detail about creating custom forms for free if you keep reading!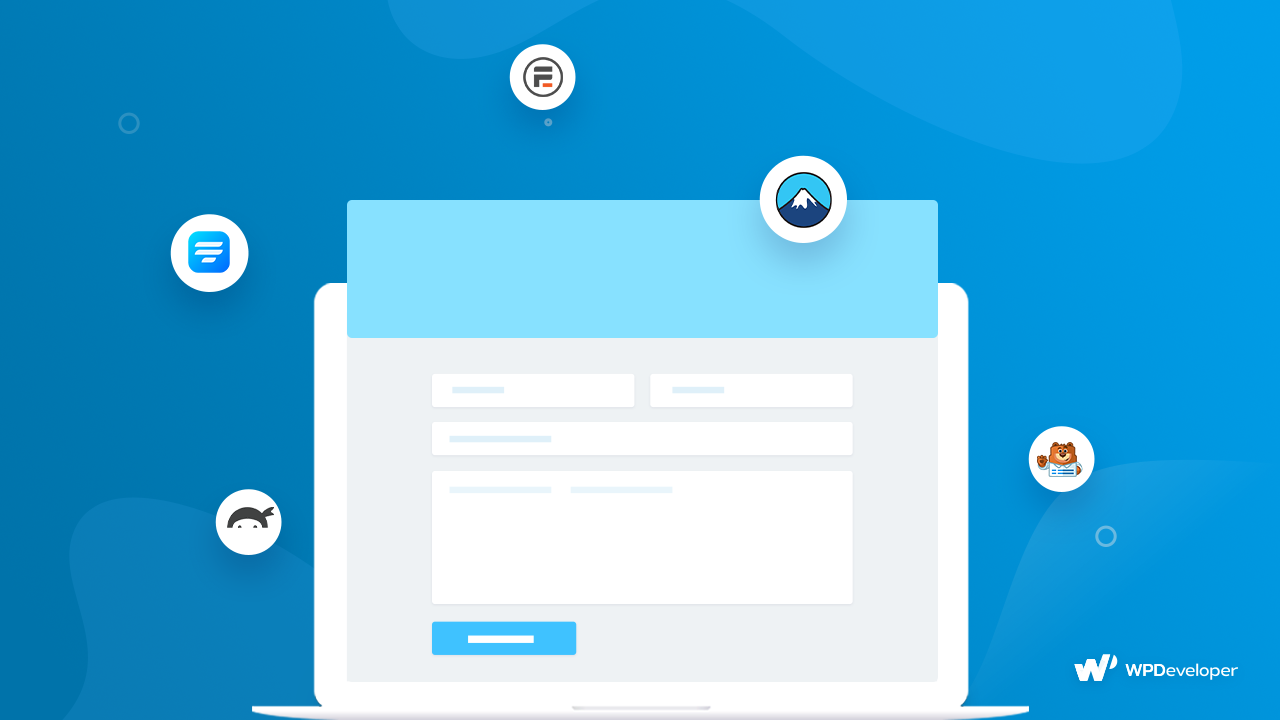 Contact Form is one of the essentials that help you to make direct communication with your customers on your website. A standard contact form stands with a simple and easiest layout where customers can insert their name, addresses, email, and other information according to each company's needs. You can easily make a list of your potential customers with this and track their responses instantly. 
Also, you have to make sure what you want from your contact forms. Suppose you want to produce leads then you have to analyze where your contact forms should take place on your entire website. That in each place can give your customers the comfort to create direct communication with you about your products, services, any personal communication, feedback. That means your overall contact forms design structures, input labels, all actions matter a lot to boost your user experience and conversion instead. 
So before starting anything, it's important to know the details about the placement of your contact forms on your website, how to improve the user performance, and others in detail. Take a look!
Best WordPress Contact Form Plugins & How to Create A Custom Form [FREE]
Well, you have now known all the benefits, placement importance, how to improve click-through rates, and everything in detail. Here, you will get all the 5 best WordPress Contact Forms plugins and create a custom form with those for free. Amazing, right? Take a look at the list with other details below.  
5 Best WordPress Contact Form Plugins lists: 
Contact Form 7 – Most Popular Forms Plugins For WordPress

Contact Forms 7 is one of the popular contact form builders among WordPress users. That has got 5+ active installs and is surely the oldest one that provides the facility to create beautiful, responsive contact forms according to your need. 
It's flexible, easy to use, and can manage multiple contact forms helps WordPress users to build and maintain any type of forms in advance. You can create your custom contact form without any hassles. Contact Form 7 is a completely free plugin for WordPress to create and manage your forms on websites. 
Exclusive Features of Contact Form 7:
Fully customizable, functional and make responsive forms.

Manage multiple forms, & mail content with simple markup. 

Supports Ajax-powered submitting, CAPTCHA, Akismet spam filtering & so on.
How To Create A Custom Form With Contact Form 7
To start creating your custom contact form with Contact Form 7, you have to install & activate this plugin. Afterward, go to its 'Contact Forms' section, copy your desired code and insert a form into your website. Or you can go to the 'Add New' section and make your own contact form and customize the look as per your preferences.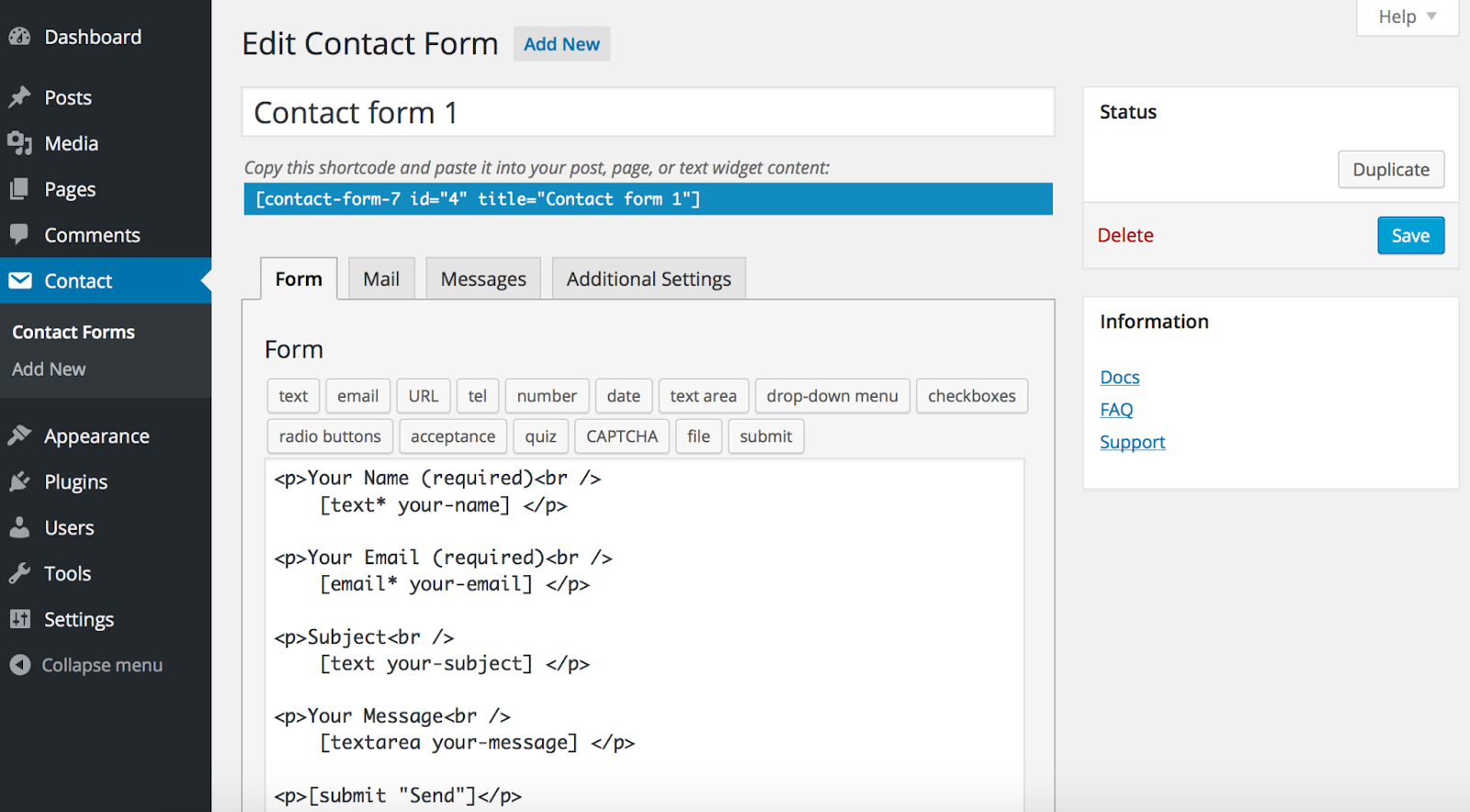 WPForms – Powerful Contact Form Plugin For WordPress

WPForms is another popular drag & drop form builder that helps you make seamless communication with customers. Its advanced drag & drop, and design features give users the full freedom to make any type of form. You can use WPForms which comes free and is available on the pro version that provides more premium features. Pricing starts at $39. 
Exclusive Features of WP Fluent Forms: 
Add custom form fields, rearrange them as per your preference. 

100+ pre-built form templates are there. 

Responsive, mobile-friendly, SEO-friendly, speed optimized & more.
How To Create A Custom Form With WPForms
First, install & activate this WPForms plugin on your WordPress dashboard. Afterward, navigate to WordPress dashboard → WPForms Settings to start configuring it. Before this make sure you have purchased one of its premium plans and created your own custom form in it. If you have done this, then you can integrate your custom contact form or other types in WordPress without coding.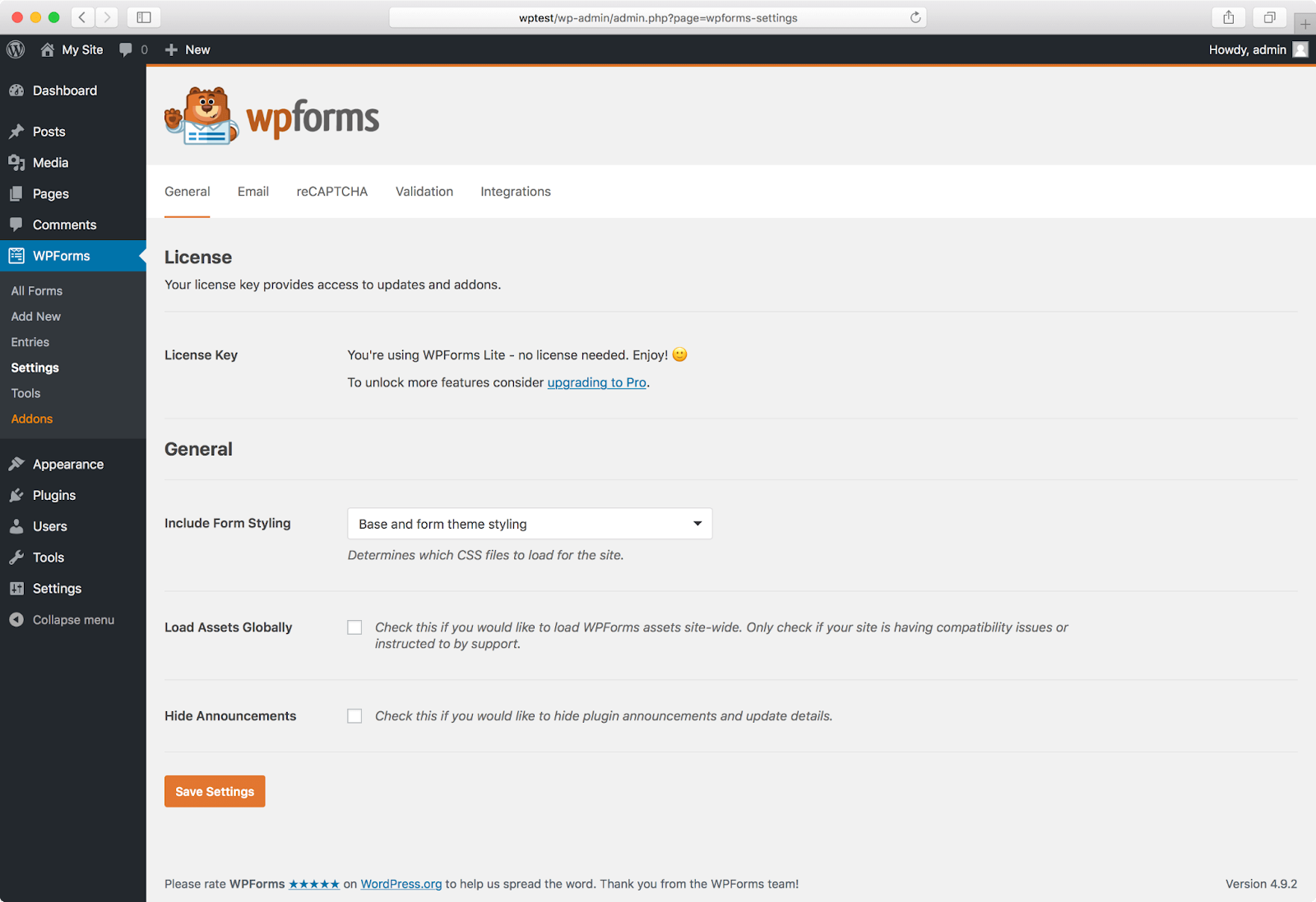 WP Fluent Forms – Fastest & Easiest Contact Form Builder 

WP Fluent Forms is a complete drag & drop form builder that can help you create your contact form without codes. You can be your own expert to make interactive contact forms, feedback forms, subscription forms, payment forms, and any other types for your online business website. And customize the look and feel as per your preferences. It comes with both free and premium versions. 
Exclusive Features of WPForms
Completely responsive, user-friendly & flexible to use. 

Comes with pre-built form templates & a full customization facility. 

Star ratings, file uploads, & multi-page contact forms with progress bars.
How To Create A Custom Form With WP Fluent Forms
If you want to start creating your own contact form with WP Fluent Forms plugin, make sure you have installed and activated it. After that, navigate to WordPress dashboard → WP Fluent Forms interface to make your custom contact forms or other types with it.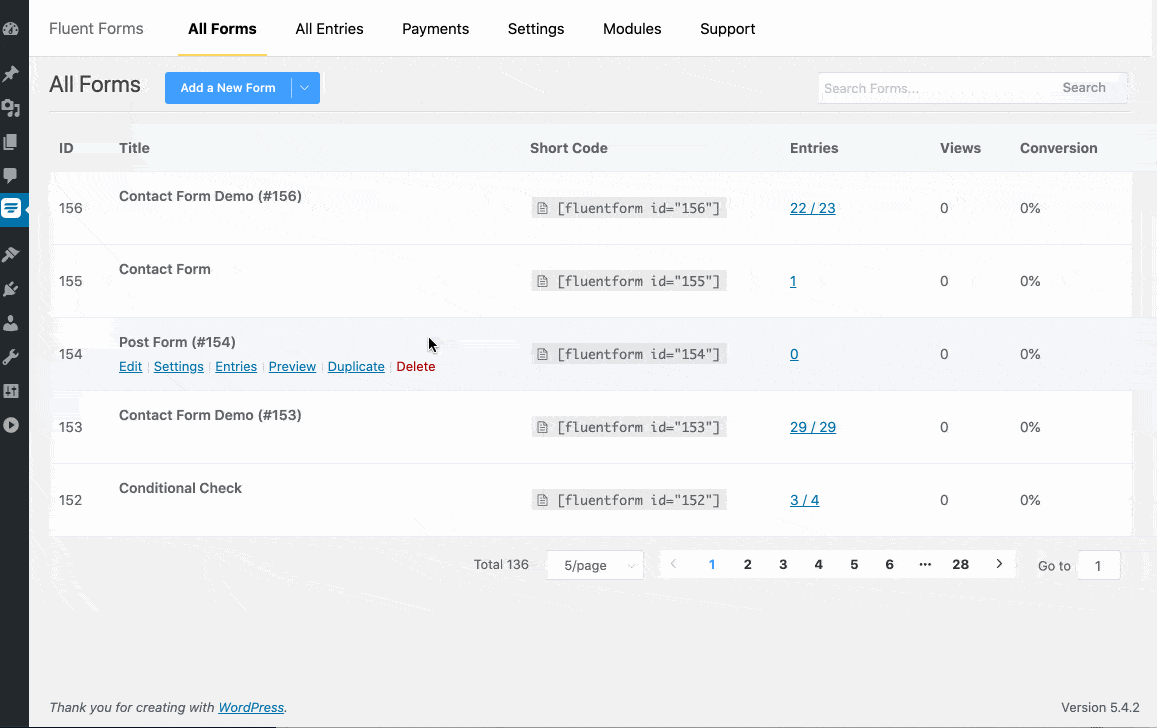 Ninja Forms – Easiest Drag & Drop Form Builder 

Ninja Forms is another popular contact form plugin among WordPress users to build an interactive form. It's easy to use, flexible drag & drop, fully customizable features are there to help you create forms anywhere on your website. You can use the free version of Ninja Forms, and if you want to update and avail premium features, the pricing starts at $49. 
Exclusive Features of Ninja Forms
Easily create any type of beautiful, user-friendly form. 

27+ field types, & 16+ language supports. 

Fully responsive, customizable, & mobile friendly. 

Maintain GDPR compliance and more.

Regular updates & dedicated support.   
How To Create A Custom Form With Ninja Forms
Make sure to install & activate Ninja Forms on your WordPress site and avail one of its premium packages. And create your own custom contact form in it and then integrate this on your WordPress site through the WordPress dashboard → Ninja Forms interface. Then customize the outlook according to your needs.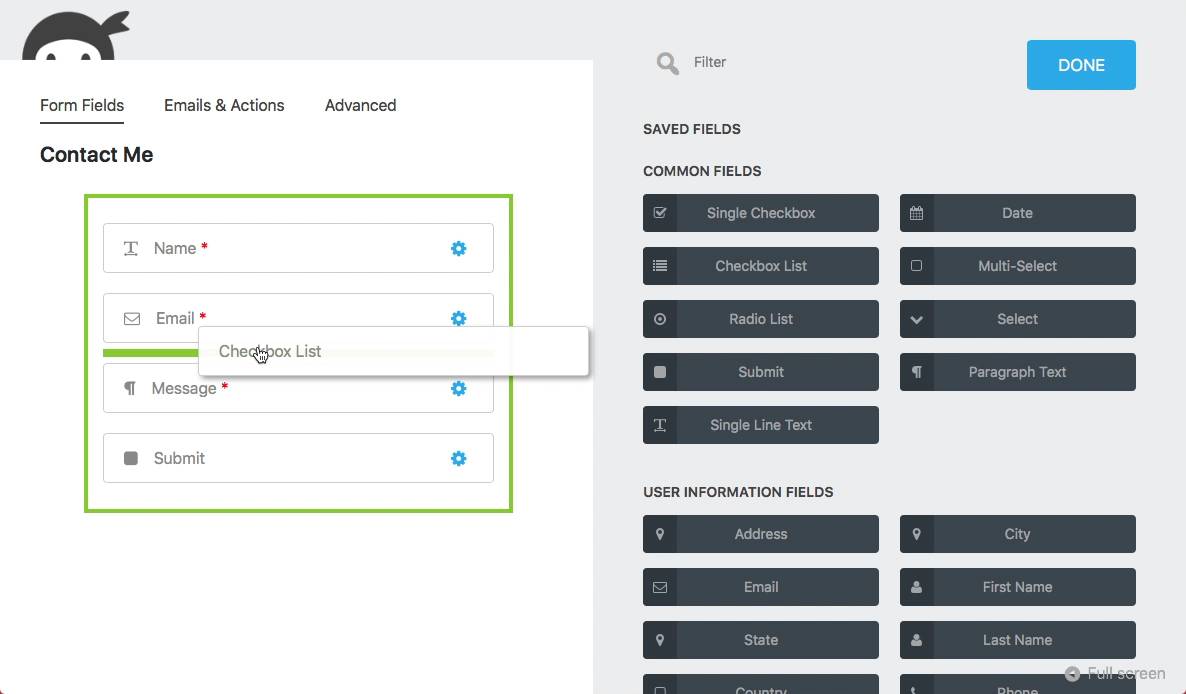 Formidable Forms – Most Advanced Form Plugin For WordPress

Formidable Forms is one of the most advanced WordPress form builders that help you make a custom contact form without codes. It's a drag and drop form builder, responsive, user-friendly, and fully compatible with WordPress. You don't have to give any extra effort and place your contact from anywhere you want.  
Also, Formidable Forms builder can help you make survey forms, multi-page forms, email subscription forms, quiz or more. It comes with both free and premium versions. And to use all the advanced features, you have to get its premium version. 
Exclusive Features of Formidable
Drag & Drop form builder with advanced form styler.

Comes with an easy-to-use, intuitive user interface. 

Easily creates multiple types & data-driven form applications.  

It's a 100% GDPR friendly form generator, & a lot more. 
How To Create A Custom Form With Formidable Forms
Install & activate the Formidable forms plugin on your WordPress dashboard. Afterward, navigate to the WordPress dashboard → Formidable Forms interface to start configuring it. You can easily create and customize the look of custom contact forms anytime you want.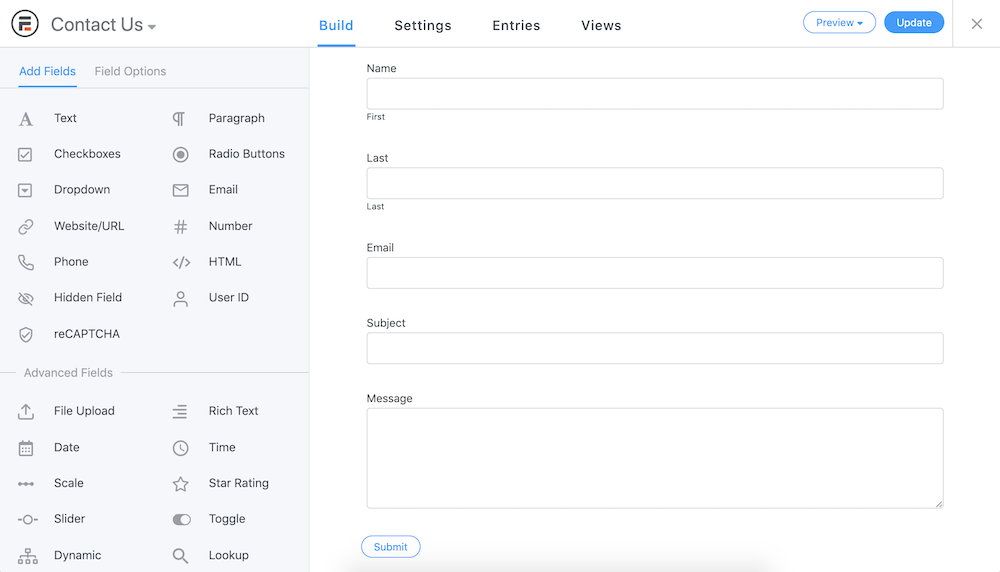 Integrate Your Powerful Contact Form Plugins In Elementor
Above mentioned all contact forms can easily be integrated with Essential Addons for Elementor, the best elements library for Elementor with 1M+ active installs and 70+ cool elements. It comes with separate contact form widgets for Contact Form 7, WPForms, FluentForm, Ninja Forms, and others. All you need to do is just drag & drop your preferred contact form elements into Elementor Editor and start customizing it as per your needs. Cool, isn't it? 

Importance of Good Positioning & User Experience In Contact Forms
When you are creating your website, beautiful, user-friendly Contact Forms are the ones you have to give effort to. It can easily make a direct communication bridge with your customers and help you build strong relationships with them. 
Contact Forms Positioning
For this, your contact form's good positioning is really important. You can fit it in the landing page, contact page, product or service page, about us page, or as a popup to make your customer get the ease to contact with your rather roaming around.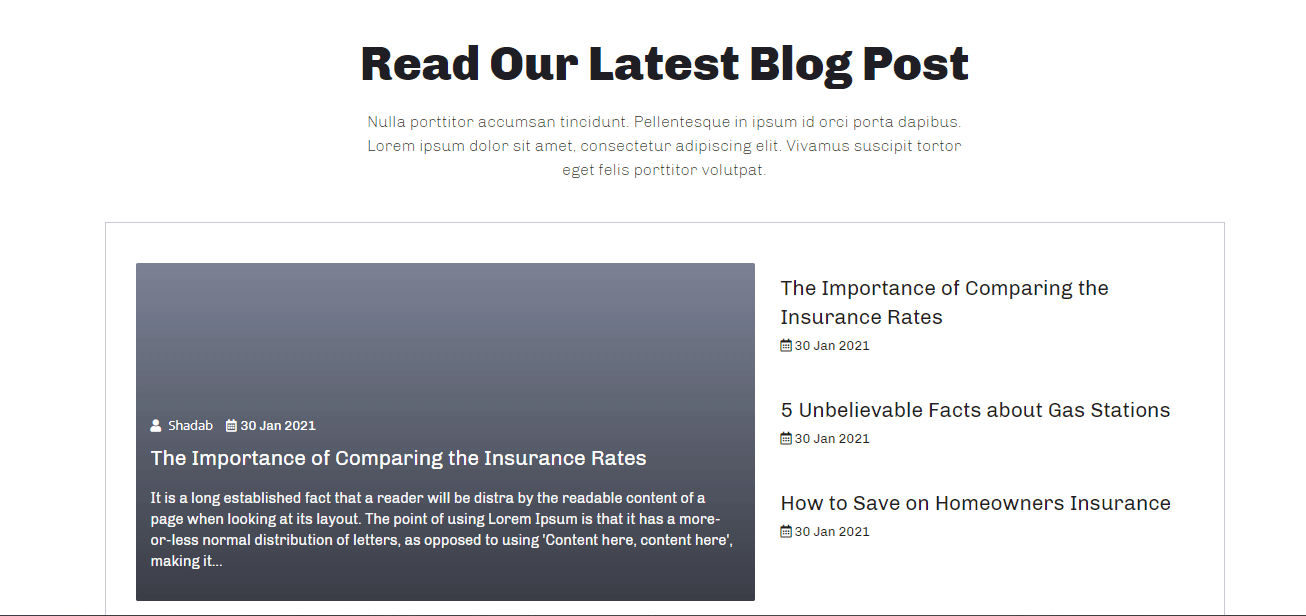 User Experience In Contact Forms
User experience (UX) matters a lot during the time of designing your contact forms. You have to create flexible, informative, easy-to-use, and functional contact forms. You should be careful about the layout design of your contact forms, the label that represents each field has to be organized, the call to action button should be in the right place, and more. All these little things matter, and it's very important to do A/B testing and change your alignments according to this. Which will increase your site conversion and create more happy customers.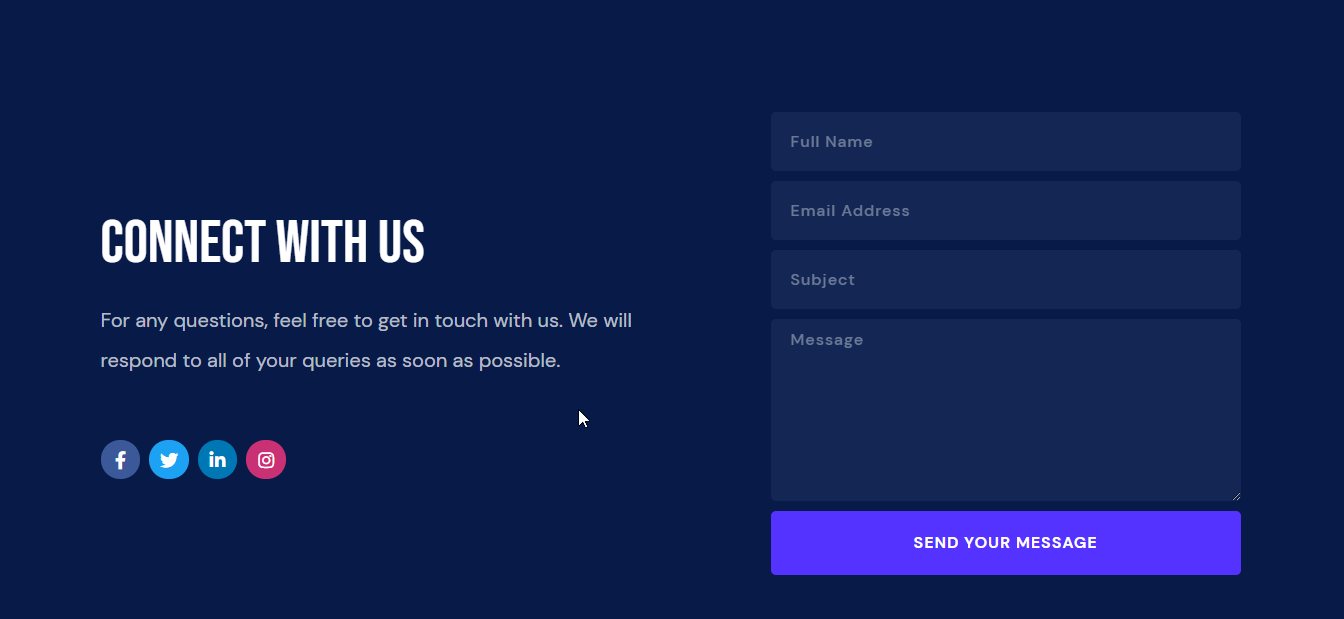 Best Practices To Improve Click-Through Rates(CTR) On Your Contact Form
Now that you know all the importance of contact forms, their positioning on websites, user experience, and everything in detail. This time let you know the best practices that can help you improve your click-through rates on your contact forms on websites and generate more leads. 
Set Sequential Contact Forms Information
If you want to increase your contact forms' click-through rates, you have to take your eye on the information that you provide. It has to be one by one sequential, on a single or two-column basis it's up to your company's needs. That is how much information you want from your customer and acknowledge them at the very beginning. 
User Engaging Call To Action Buttons  
Call to action buttons are a very important thing to boost your click-through rates on websites. You have to use catchy words rather than the plan one on your button. And make the changes accordingly to analyze how your users respond according to this.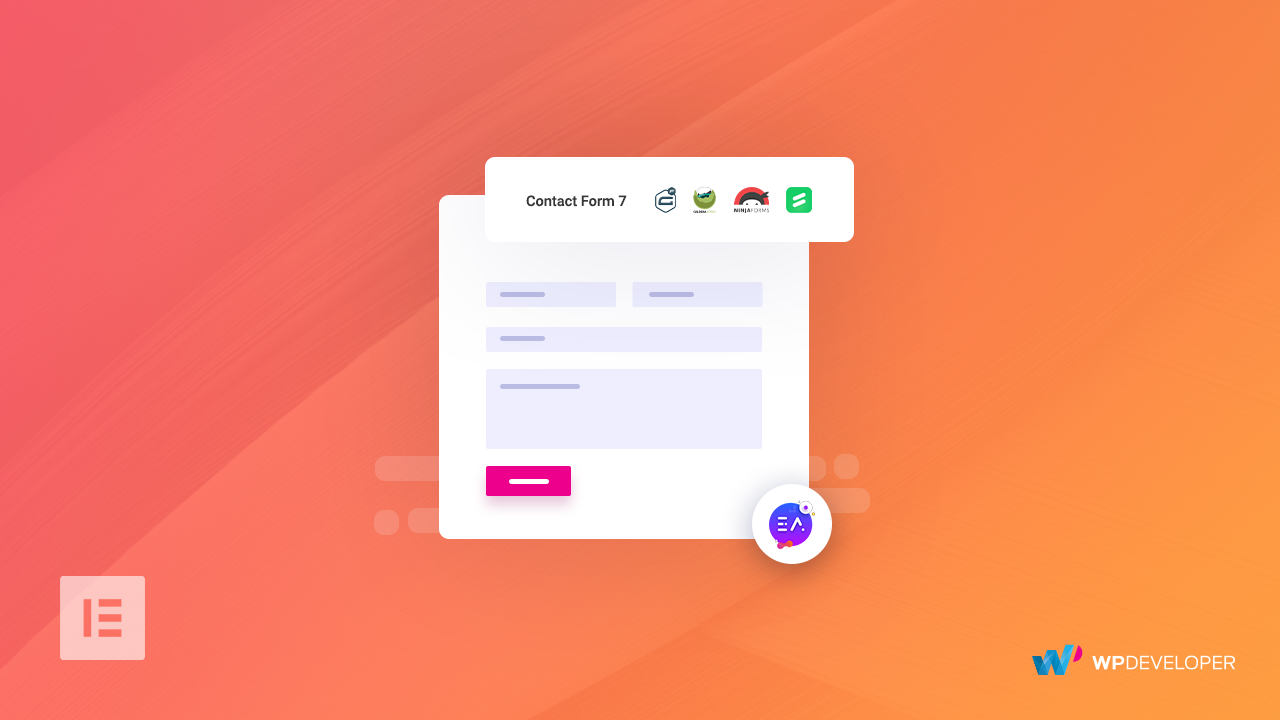 Make Your Optional & Required Fields Visible
You have to make sure your users have optional, and required fields of your contact forms. That they know which fields are optional and which ones are the required ones before start filling. That creates a transparent situation and helps to increase the click-through rates.  
Inform Users About Error Messages
If your customers are making any mistakes in filling up the contact forms, they have to be informed right away. So error message information showcasing is one of the effective ways you should go with. It helps your potential users, in the meantime increase the conversion rate.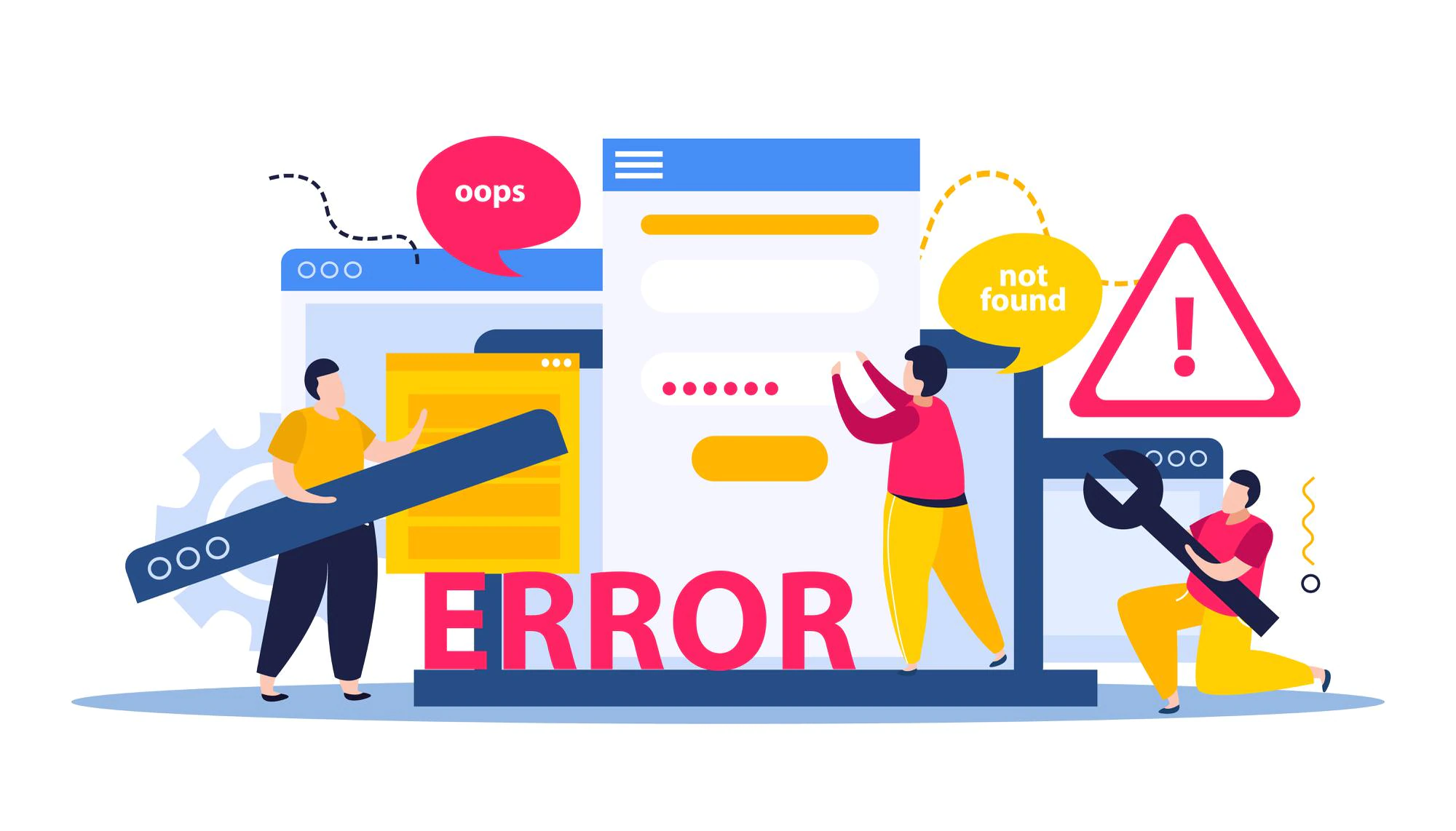 Start Building Your Contact Forms 
This is the end of all discussions about the best WordPress Contact Form plugins & How to create a custom form for WordPress. If you have any questions, suggestions, or experiences to share, share your thoughts in the comment section below. 
Don't forget to visit our blog page for more updates, blogs, or tutorials related to WordPress and others, and join our friendly Facebook community to get attached with all WordPress experts.