Do you have a new product in the launchpad? If yes you cannot underestimate the importance of a Product Launch Page. A great way to create buzz about your product before its launch is creating a well-crafted Product Launch Page. This page will help you present the key benefits of your product as well as its best prototype photographs. But how do you create one without even hiring a web developer?

Create a Product Launch Page
Apart from creating hype and presenting your product to the world, there are more benefits to a Product Launch Page. Before the actual launch of your Product, you can use the page to collect the emails of prospective Early Adopters. And after the launch, you can use this Page to generate sales. Chances are the majority of your sales will take place through this page.
You can think of a Coming Soon Page and a Product Launch Page as being the same thing. But we can fairly divide them into two distinct phases. The first one being the time when you haven't launched the product but have put up the page to create a good buzz. And the second one is the time when you have launched the product.
Before You Launch the Product, Build Hype!
Now the one thing you should focus on while creating the Product Launch Page is to create a sense of anticipation.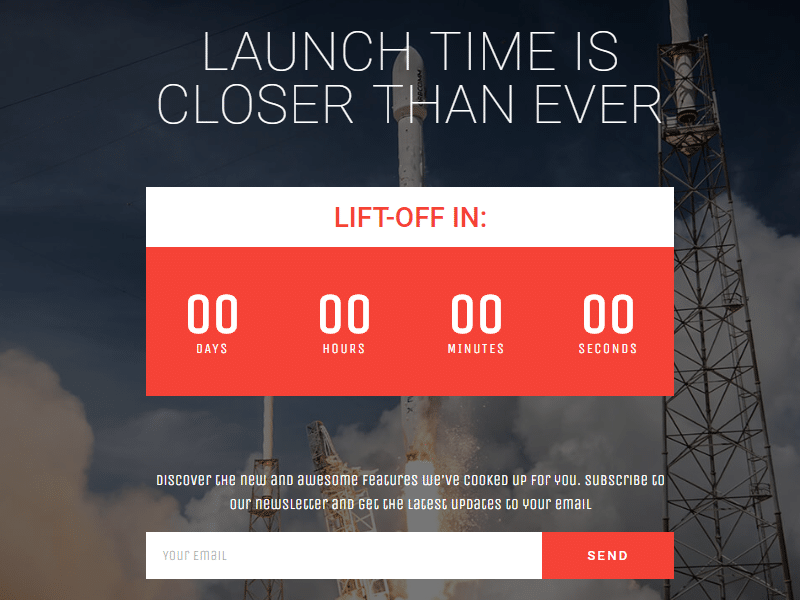 What elements can you use to create a sense of anticipation? A big Countdown element will help you to remind your stakeholders about the exact launch date for your product. And an Email Subscription section will help you persuade people into signing up for further Email Newsletters.
Now it is totally upto you when you want to put up the Product Launch Page. It can be weeks before the actual launch or several months. Luckily there are a handful of built-in Elementor templates for Product Launch Page.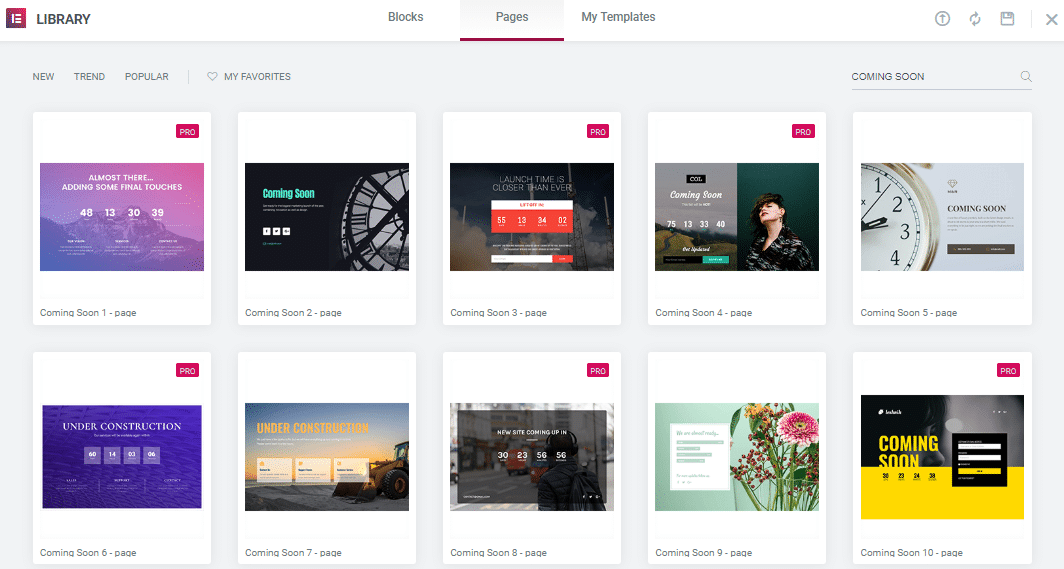 For quicker sorting use key-words such as Product or Coming Soon.
After you have decided on which template you want to use, it's time to fill it up with content. Make sure the Title of the page completely captures the Value Proposition of your Product. You can use one Title to capture both the Value Proposition and the Core Benefits. But you can use two separate Text sections as well. A good idea would be to place the Value Proposition as the Main Title and the Core Benefits as specific key-words at the Footer Panel.
After the Launch Make Key Adjustments to the Template
After you have launched the product you have to transform the Coming Soon Page into a Product Page. Now the very first thing you need to add to your Product Page is a CTA Button for purchasing your product. Once visitors click on that button it should take them directly to the Check-Out Page.
You might be wondering whether you need to use a completely new Template at this point. The answer to that is pretty much objective, it depends on you. Yes, of course, you can use the same template, you can also use a new template. Luckily there are a handful of Product Launch Page Templates in Elementor as well. Use keywords such as Product, Landing Page and Home Page for quick sorting the Elementor Templates.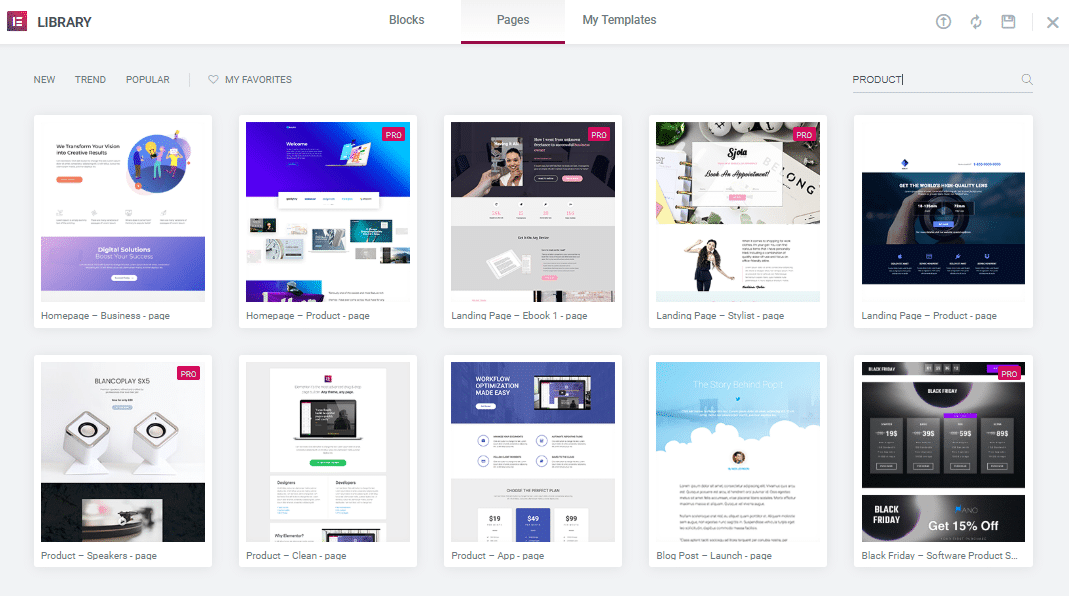 But whatever you do, you might want to use clear distinct Background Colors to highlight the arrival of your product. Then you have to remove the Counter element from the page. Once your product has arrived there is no need for a Counter.
You might not need to change the Title and Footer containing the Value Proposition and Core Benefits. But you might want to add another text section. Use this section to persuade your visitors into making the purchase.
Apart from the design, a Product Launch Page requires fair work in wording which leaves enough space for your marketing team to work their magic. And once you get your hands on the marketing content, do make sure to use the colors, fonts and overall design that captures the message and also complements them.
Wrapping Up!
Here is a quick recap of this blog, A well-crafted Product Launch Page will not only help you generate buzz about your product, but it will also help you collect contact information about its early adopters. This way you can send newsletters to the people interested in your product. And after its launch, you can use the page to generate sales.