Elementor is not just an advanced page builder; rather it's a freedom of web design that lets you express your story with stunning, ready-to-use layouts. Not only can you drag and drop to create a landing page, but with Elementor Pro you can visualize the storyline that will resonate with your visitor.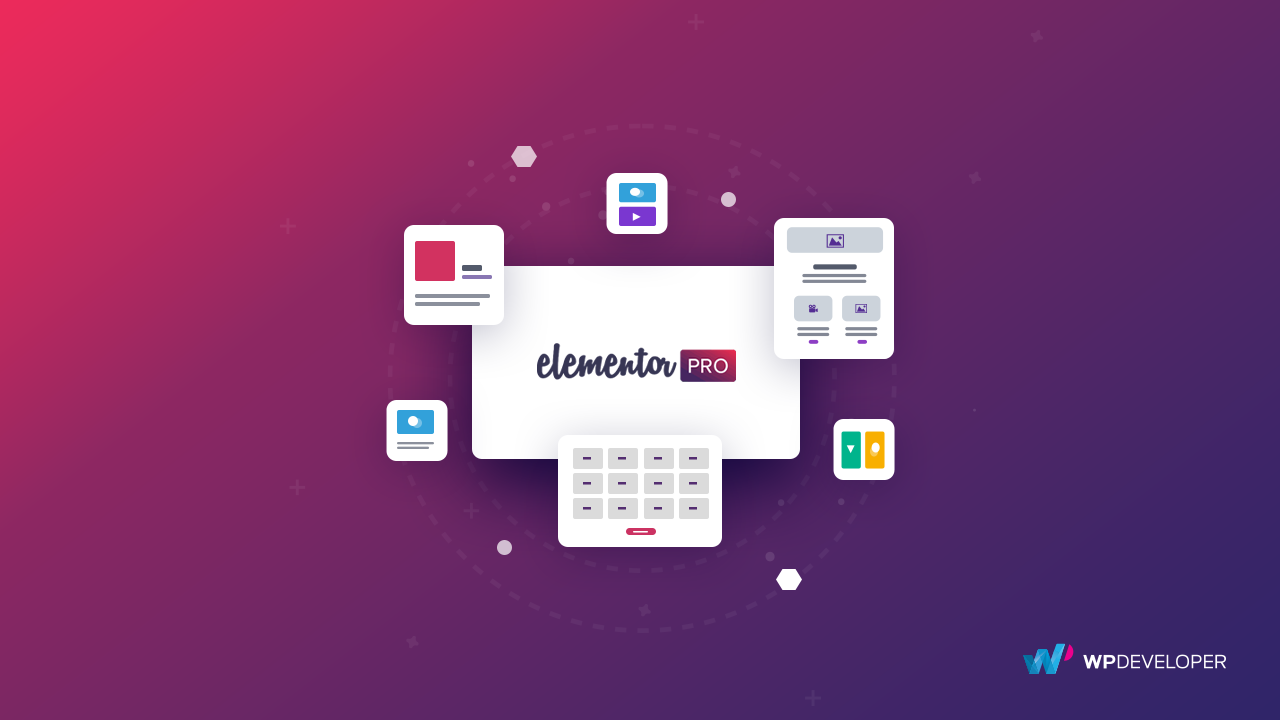 Revamped The Page Building Experience Forever
Elementor has revamped the whole page-building experience and changed the way we use a page builder. More than 5 million web creators use Elementor because of the super user-friendly experience that we never had before. Customizing the WordPress theme and creating landing pages has been so easy that even a non-developer can build a visually stunning website without coding skills.
Why Do You Need Elementor PRO?
Since you are reading this piece of content, let's assume you are either using Elementor or considering to use it heavily. If you are using Elementor free version and confused about whether you should take the risk and go for Elementor PRO or not, then here we are. In this post, we will try to help you to decide by discussing the differences between the Free and Pro version of Elementor Page Builder. We will explore the key points of Elementor PRO that will help you to create a more professional design in order to increase leads and conversions.
Elementor Pro Brings 100+ Widgets That You Never Had Before!
Elementor has classified all of its elements into 4 Clusters- Basic, PRO, Theme and WooCommerce Elements. You get the Basic Elements with the Free Version, which has more than 40 unique widgets.
But with Elementor Pro, you will get access to over 100+ advanced elements from the other three clusters which will make your design more interactive and functional. Before the Elementor era, either we had to code for using each of these elements or we used to install separate plugins to use any of these features. And now, you can just drag and drop to use these advanced and powerful elements on your site.
Customize Every Part of Your Theme With Elementor Theme Builder
Theme Builder will get the spotlight if we start differentiating the Elementor free and pro version. With Elementor 2.0, they introduced the Elementor Theme Builder, which works on any theme and gives you the freedom to design just the way you want. You can create Custom Header/Footer, Design Search, 404 Pages, and also create templates that determine the layout of your site's blog posts.
To give you the easiest and most enhanced web designing experience, Elementor Pro's Theme Builder comes with a clean, 'bird's-eye-view' interface that provides an overview of each and every part of your website. You can instantly create your own custom templates for headers, footers, single posts and pages, archive pages, and much more. This way, Elementor empowers you with the ability to customize every aspect of your website without touching a line of code.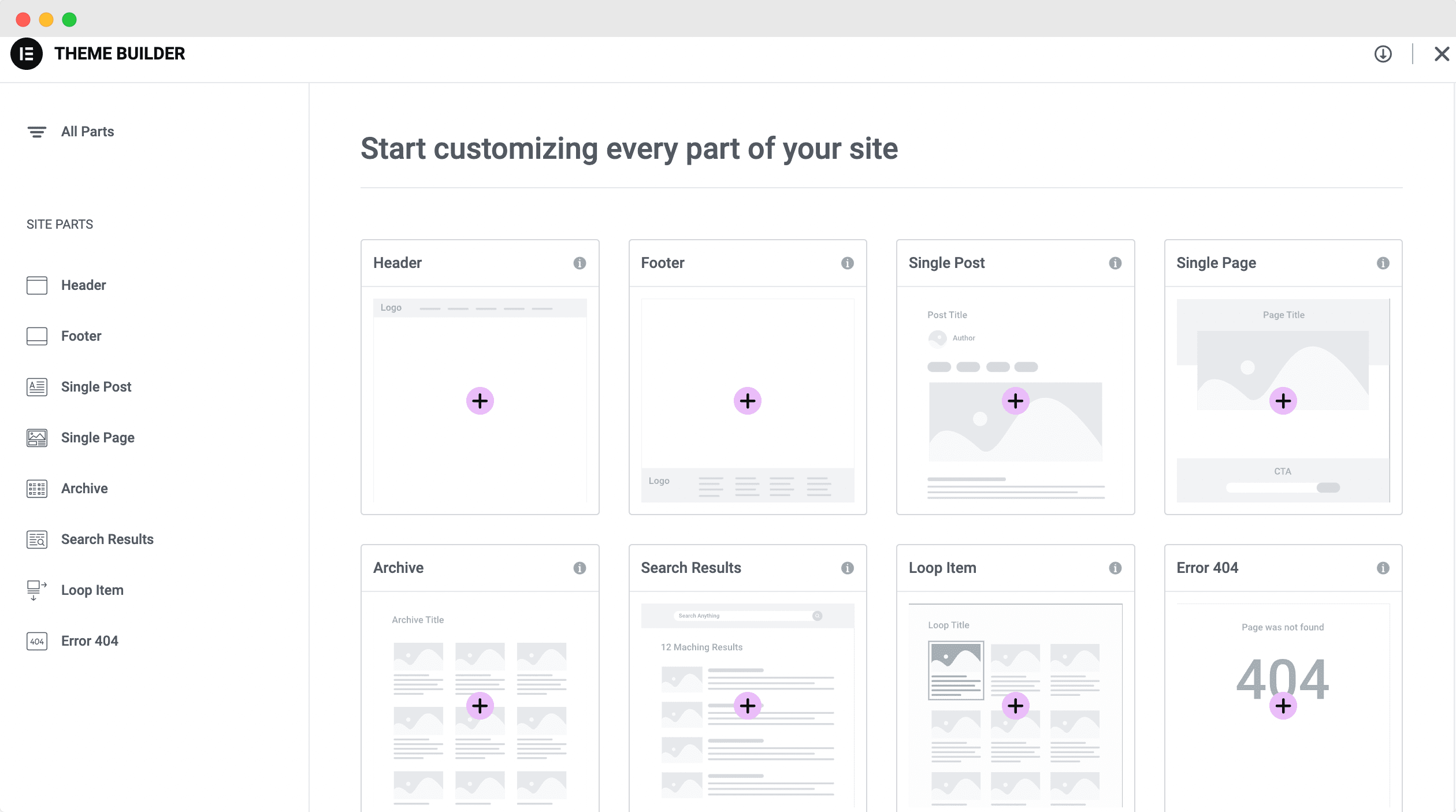 Moreover, the Theme Builder also gives you automatic image previews and screenshots for each part of your website that you choose to customize. This way, you can quickly switch between different sections and easily visualize the overall appearance of your website.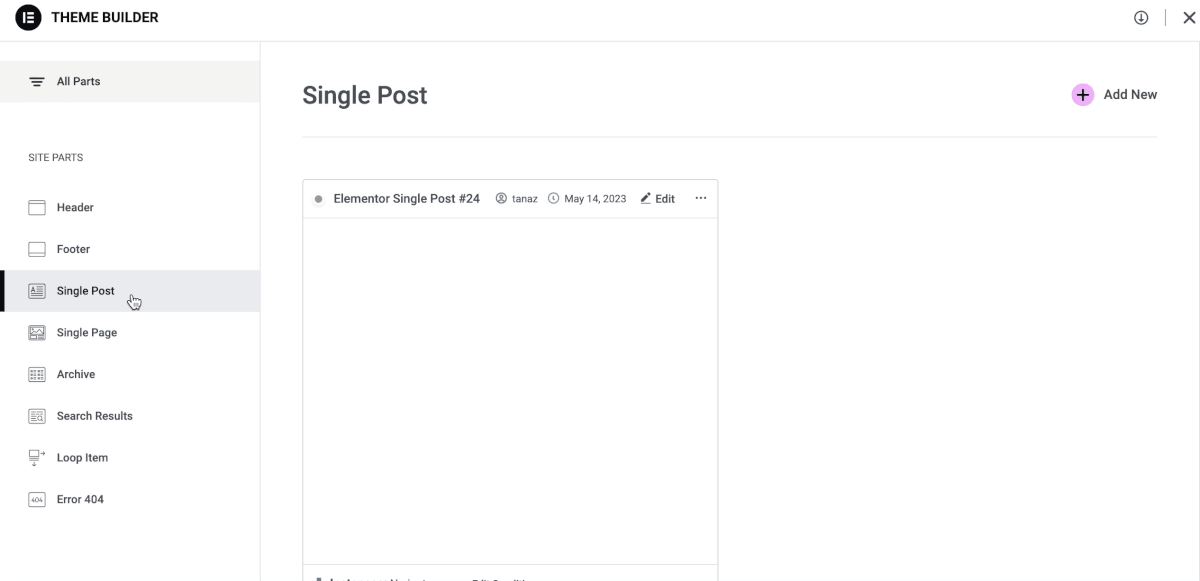 Basically, Elementor Theme Builder eliminates the importance of using a specific theme, as you are free to design your every page just the way you want.
Build Your Brand Identity With A Powerful Design System
With Elementor Pro, you can now build your brand identity with a powerful Design System feature. This feature lets you apply global colors and fonts to each part of your website.  That means you can create a consistent look and feel for every webpage, header, footer, and other sections. So, you can now build your brand identity using a uniform design throughout your site.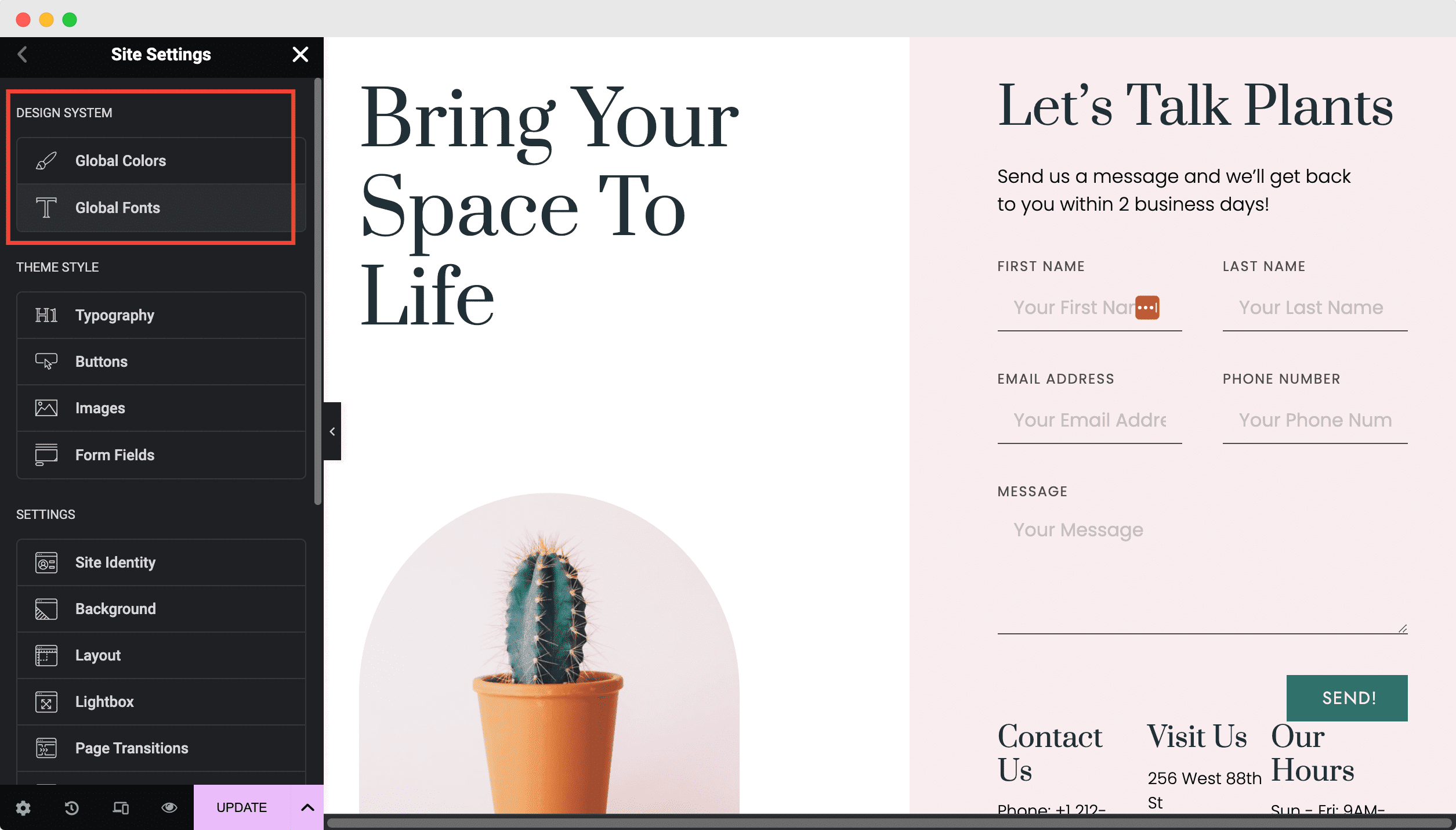 Design Beautiful Single Doc Templates In Elementor 
Are you facing problems boosting your customer support?  Scale your support tickets by creating beautiful WordPress knowledge base without coding. You can now create your knowledge base by designing beautiful single doc templates in Elementor. Elementor Pro comes with seamless integration with BetterDocs, the ultimate WordPress knowledge base solution.
BetterDocs helps you scale your support tickets by letting you create high performing documentation. Whenever your customers face a common issue, they can go through the documentation available on your website and fix the issue by themselves. This way, you can reduce your support tickets and focus on more complex issues.
To do this, you can create attractive single doc templates for your knowledge base without any coding. All you need is BetterDocs, and the Theme Builder from Elementor Pro to create your single doc templates.
Create Stunning Popups With Elementor Popup Builder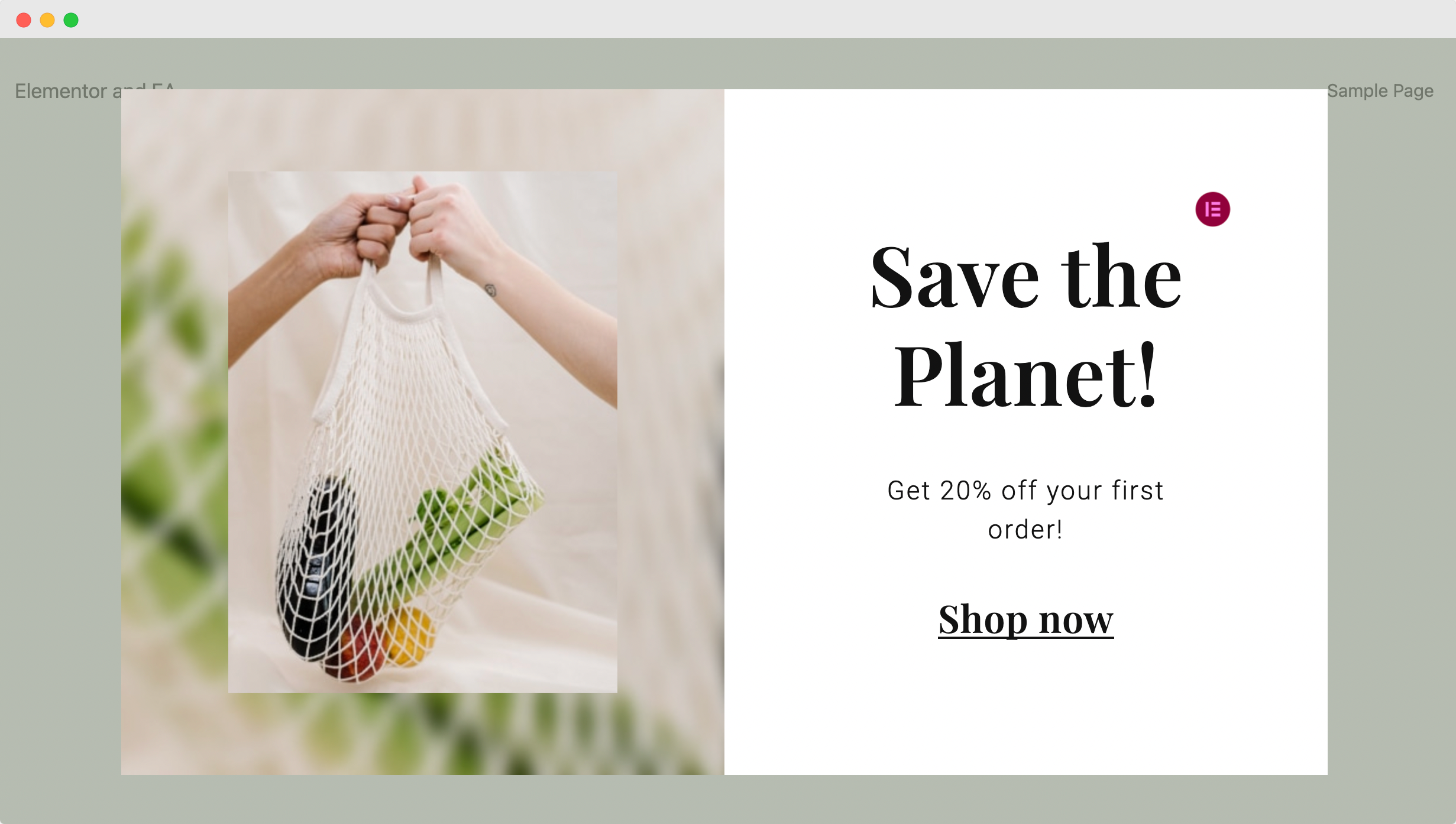 Elementor Pro lets you create beautiful, eye-catching popups to get more conversions with its advanced Popup Builder. From login forms, announcements, email subscriptions, to promotions and sales banners, you can create any type of popups to attract your site visitors and design them however you want without any coding.
If you want, you can even set conditions for when and where your popups should be displayed. This way, Elementor Pro gives you full flexibility and freedom in designing your popups and controlling them on your website.
Get Access To Full Elementor Kit Library & Save Time
Elementor Free version brings a few templates but when you will start using them, you will get stuck with other exclusive templates which are limited only for PRO users.
Once you get the Pro version, you will get to choose from 100+ beautifully crafted Elementor Website Kits, designed to fit every industry niche you might need. Visually customize several templates on your site: your header, footer, single, archive, product and more.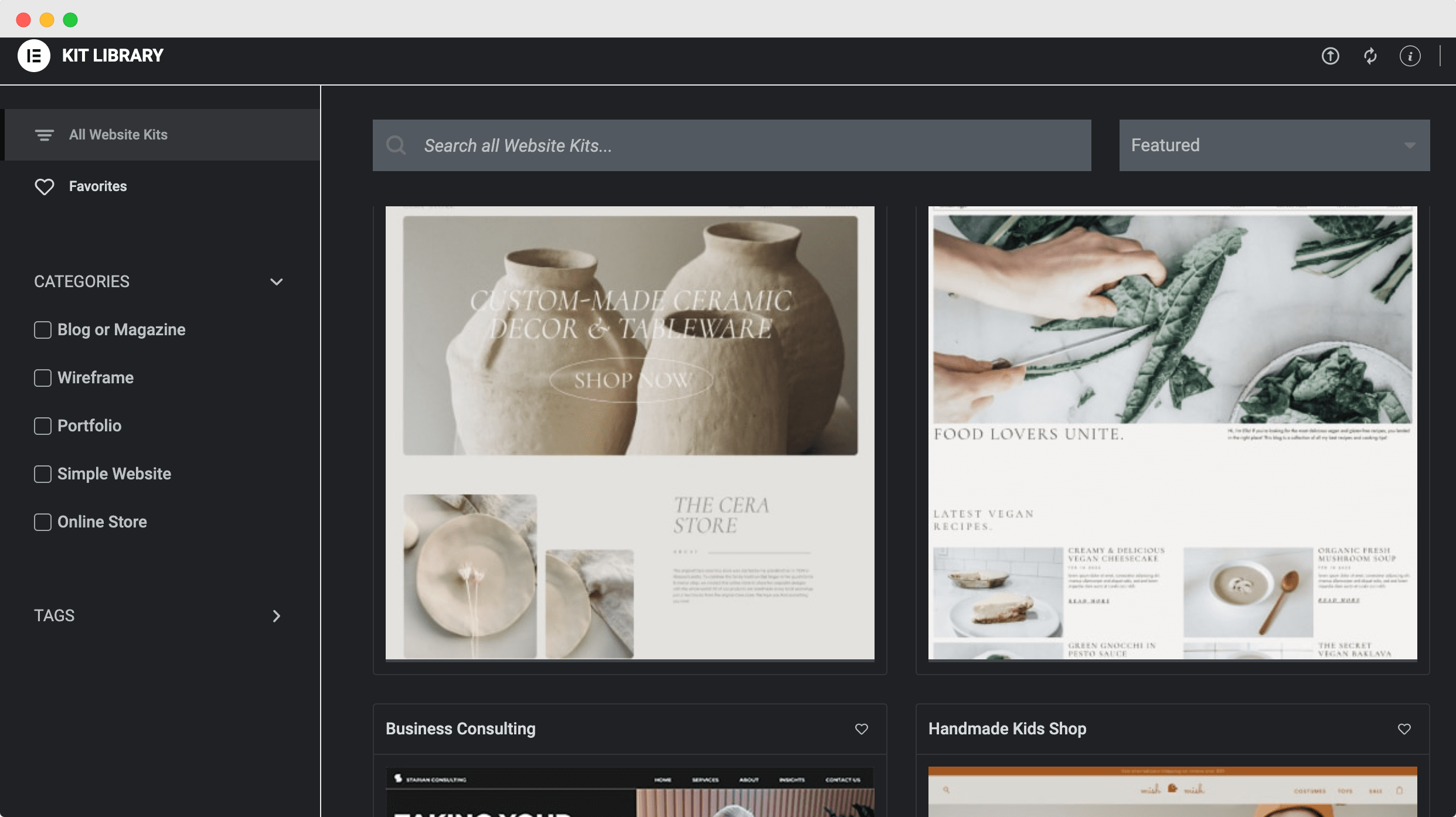 Add Custom CSS & See Live Preview
Old habits die hard. If you are used to adding CSS for custom design, you don't have to give up that habit. Even if you need some custom CSS to enhance the functionality,  Elementor PRO allows you to add custom CSS to anywhere and you can see the live preview. This is one power components for which web developers will choose the Elementor Pro instead of free version.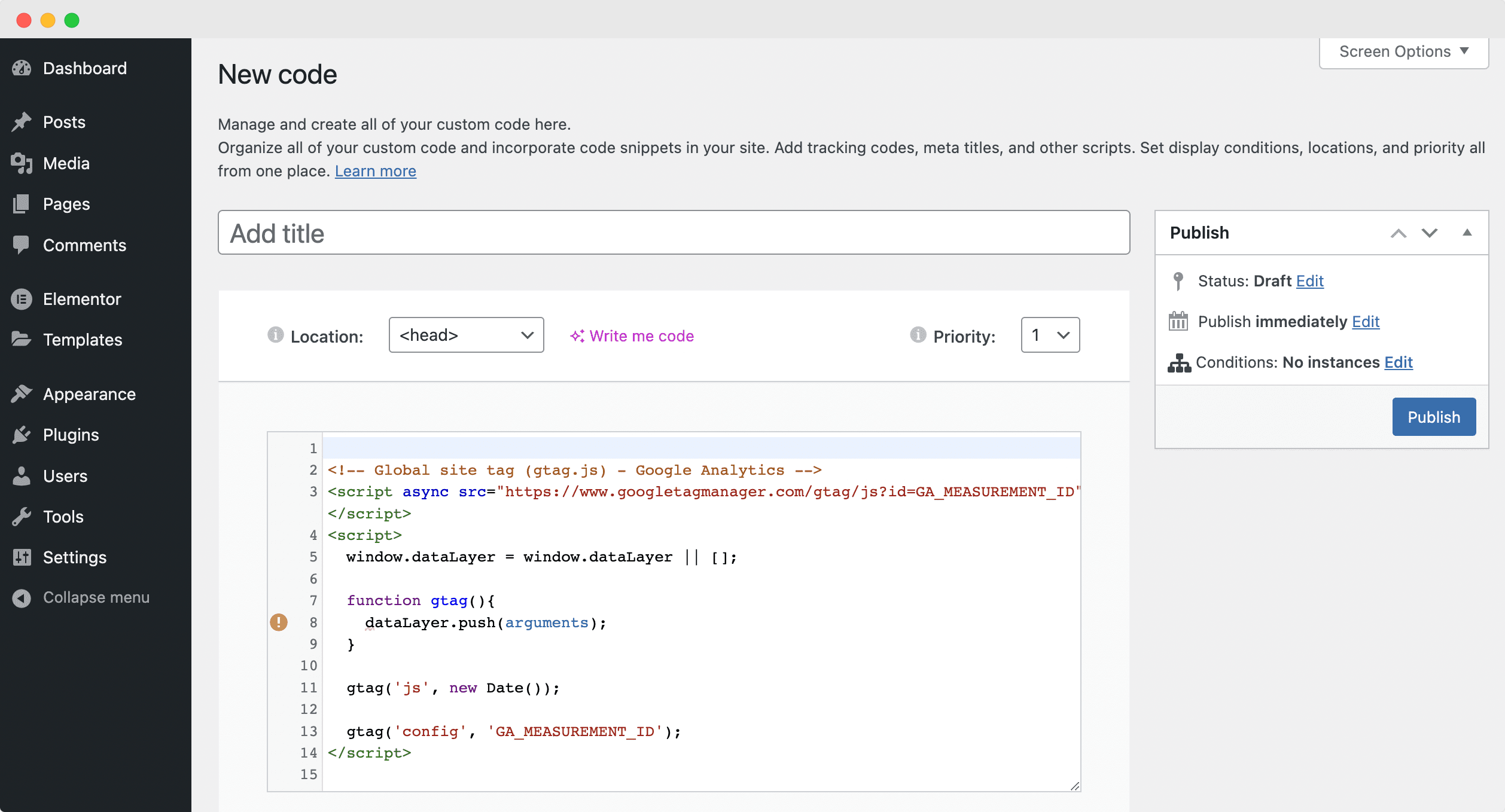 To make it even easier and faster for you to create unique websites, you can now use Elementor AI to write custom code and apply it to your website using the AI Code Assistant feature. In a matter of seconds, you can add custom code to your website using Elementor PRO with AI Code Assistant.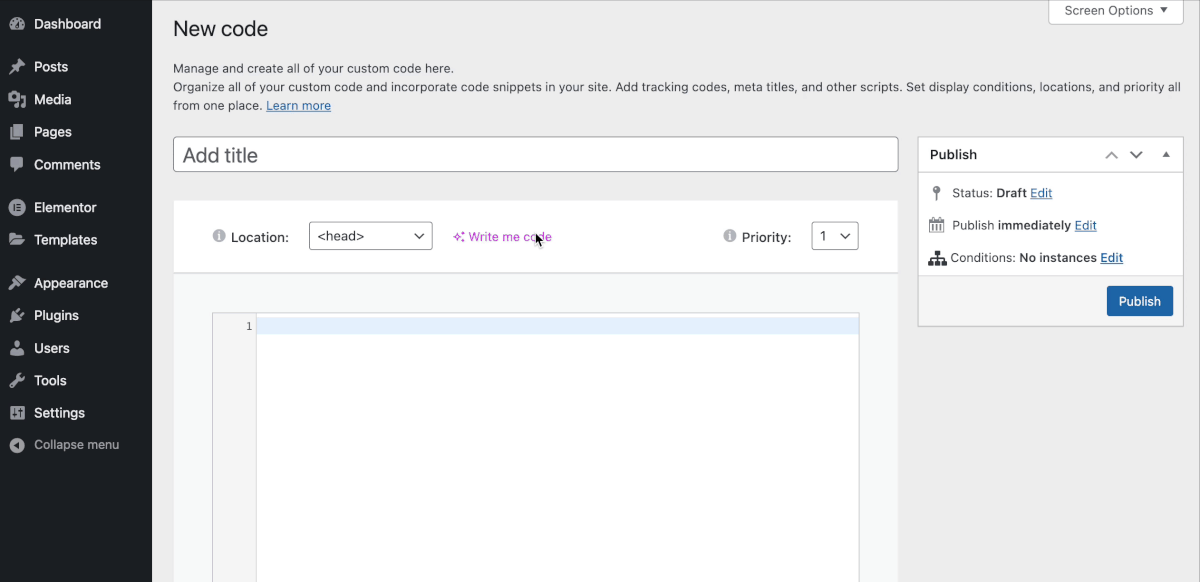 Save Your Favorite Widget & Reuse It From Global Widgets
With Elementor Pro, you can save the widget you have created and reuse it any time you like. Using Global Widget settings and reuse the widget on any page with a simple drag and drop. After you are done creating a fancy widget, you can easily save it, and later you can use the widget as many places on your website as you need.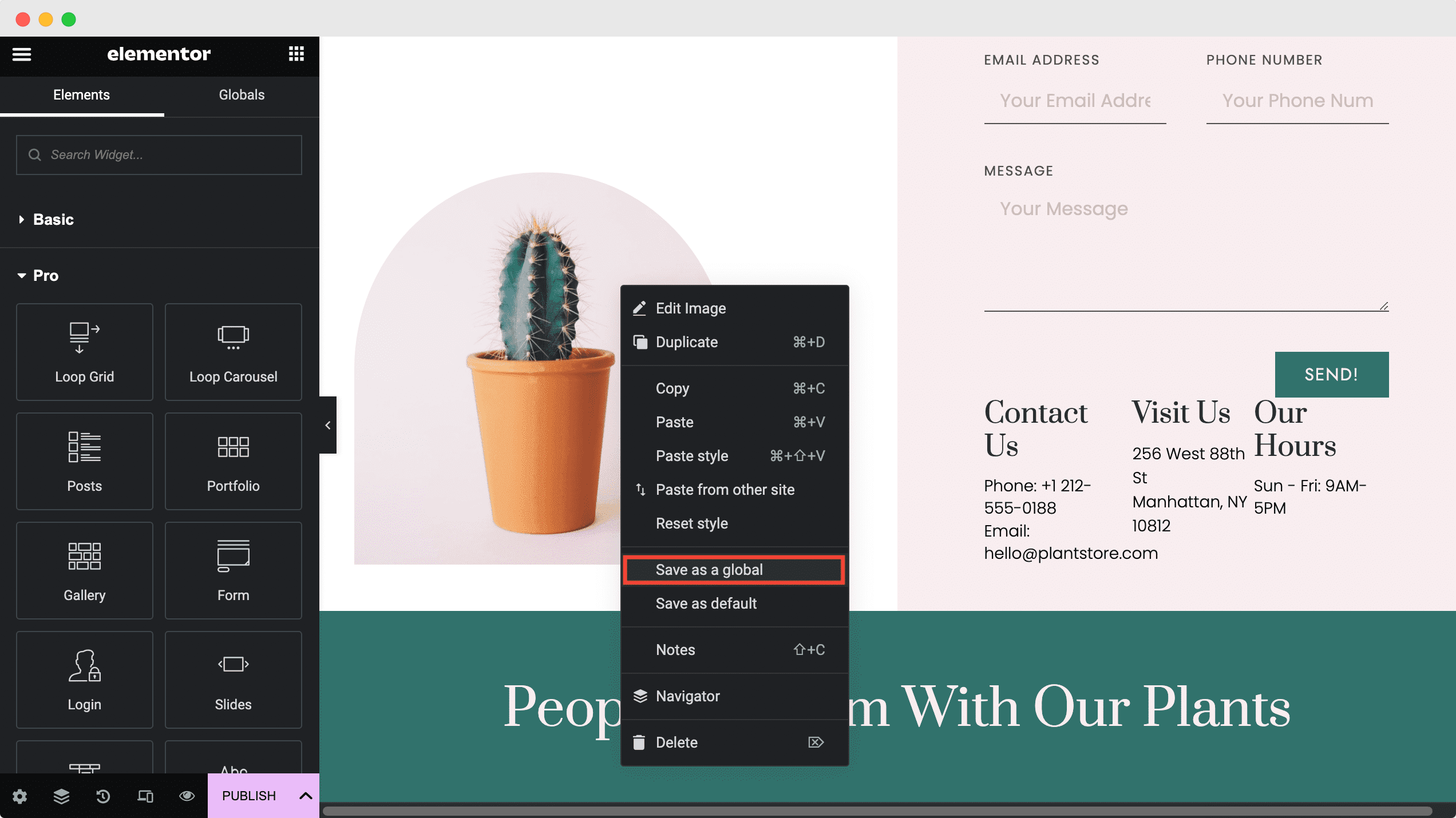 Integrate With WooCommerce Easily Without Any Coding 
For anyone who wants to create a WooCommerce website for their online business, Elementor Pro is a must-have. With the premium version of Elementor, you get 24 advanced WooCommerce elements with which you can build a fully functional WooCommerce website. These elements include Add to Cart buttons, Menu Cart, Product Meta, Product Image, Upsell, and more.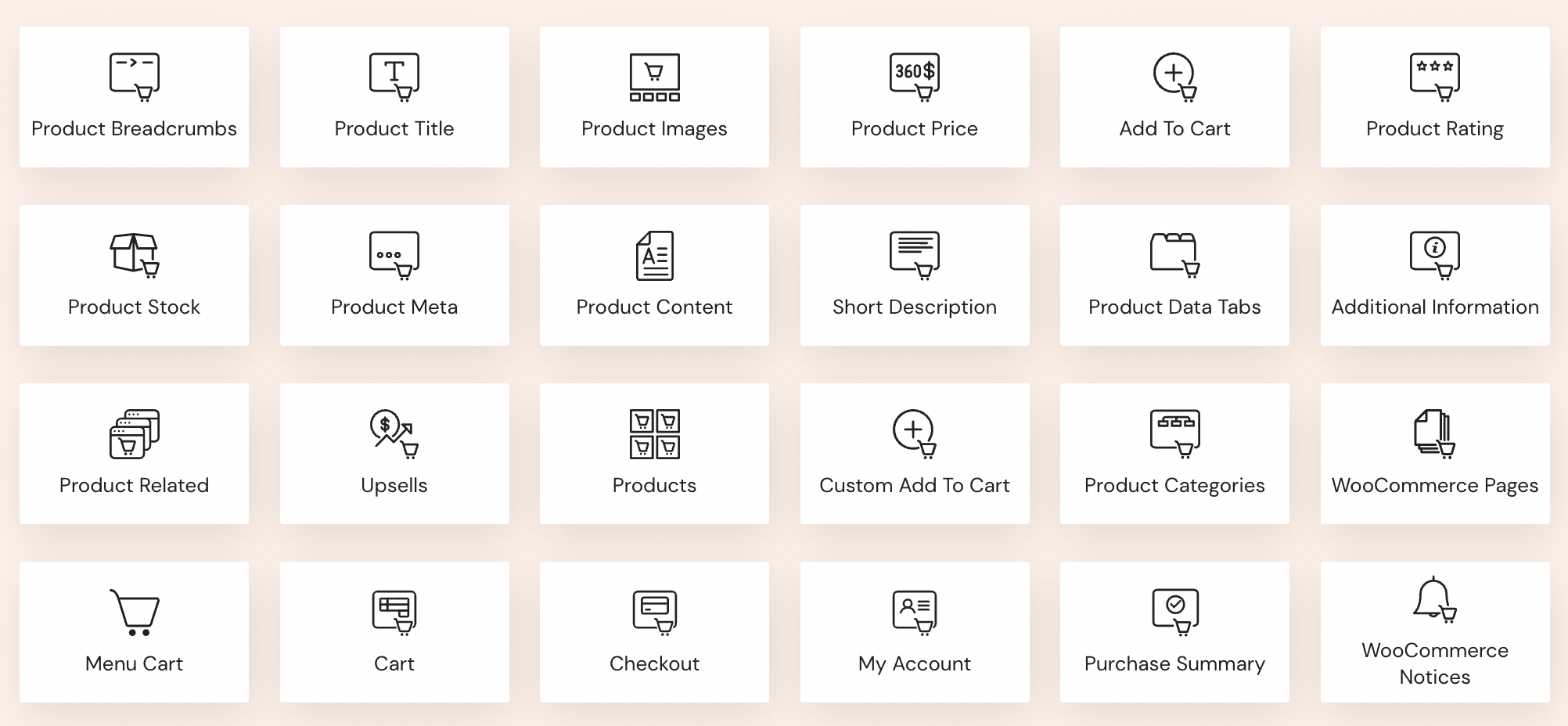 From customizing your WooCommerce product pages to setting up a WooCommerce Checkout page, there are tons of things you can do to create a stunning WooCommerce website with Elementor Pro
Use Email Integration To Automate Your Marketing Efforts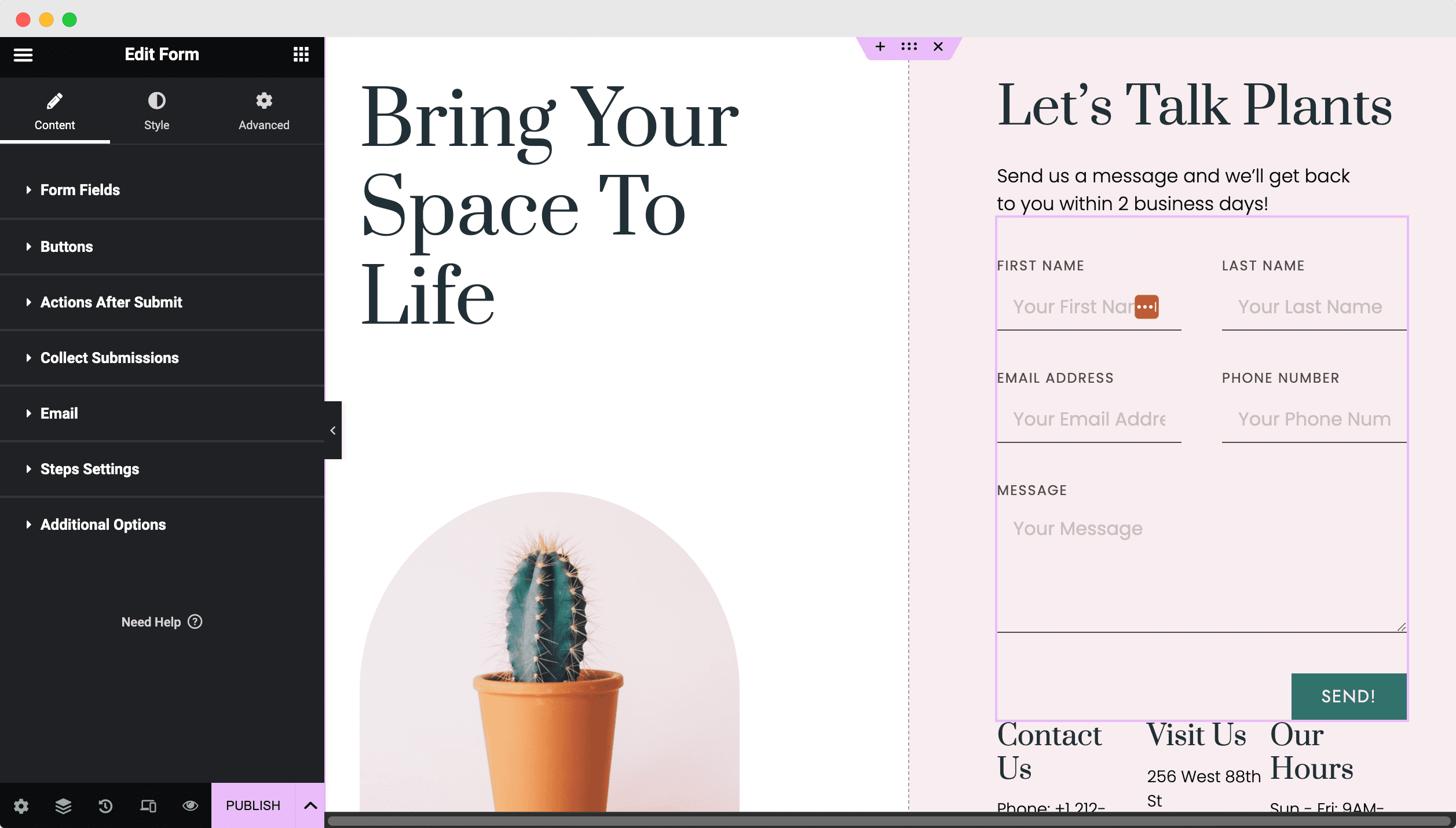 Email integration is quite important and hassles for the non-developer people. With Elementor Pro, you don't even have to think about it anymore as you can integrate Elementor with top Email marketing Tools like MailChimp, ActiveCampaign, ConvertKit, Campaign Monitor, HubSpot, Zapier, GetResponse and automate your marketing efforts.
Do More Customization With Advanced Blocks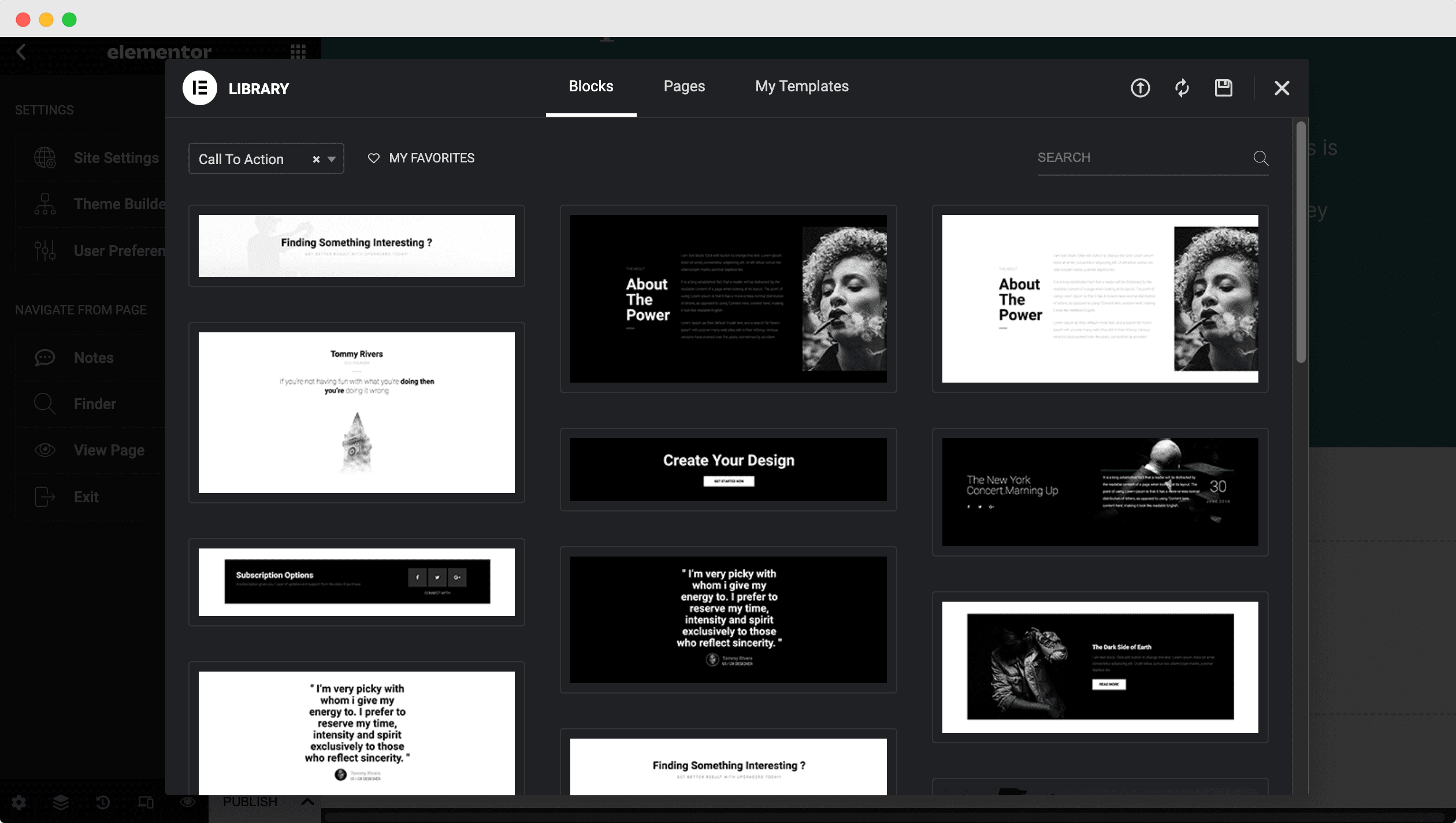 You don't want to use the ready template rather you would prefer to customize your pages using advanced blocks? Well, Elementor Pro version unlocks a good number of the advanced block. And you can build your page piece by piece using it. It will fasten your page building experience but your pages will look nothing like anything else.
Enhance Your Elementor Experience With The Best Addons
Elementor Pro supports third party addons to enhance your web designing experience. If you want to get even more functionalities with Elementor, then you can try Essential Addons For Elementor. It's the most popular Elementor addon with more than 1 Million happy users and it brings 70+ advanced elements plus a FREE Elementor template library.
Integrate With Forms Within Minute
With the PRO version, even you will create and integrate your forms easily with drag and drop elements. You will get Contact, Subscription, Login, Action After Submit, Confirmation Email, Email HTML/Plain, Custom Messages, Advanced Form fields, Hidden Fields, Acceptance Field and HoneyPot to customize the form just the way you prefer.
Use Ready Pricing Table & List For Your Product
Showcase your pricing plans in a flexible and stunning fashion, including elements like ribbons, features, discounts and every aspect of the price table. Using Elementor PRO, you can just create a pricing page easily. No need to code or install another plugin just for creating a pricing page.
Design Header & Footer Menu Just The Way You Want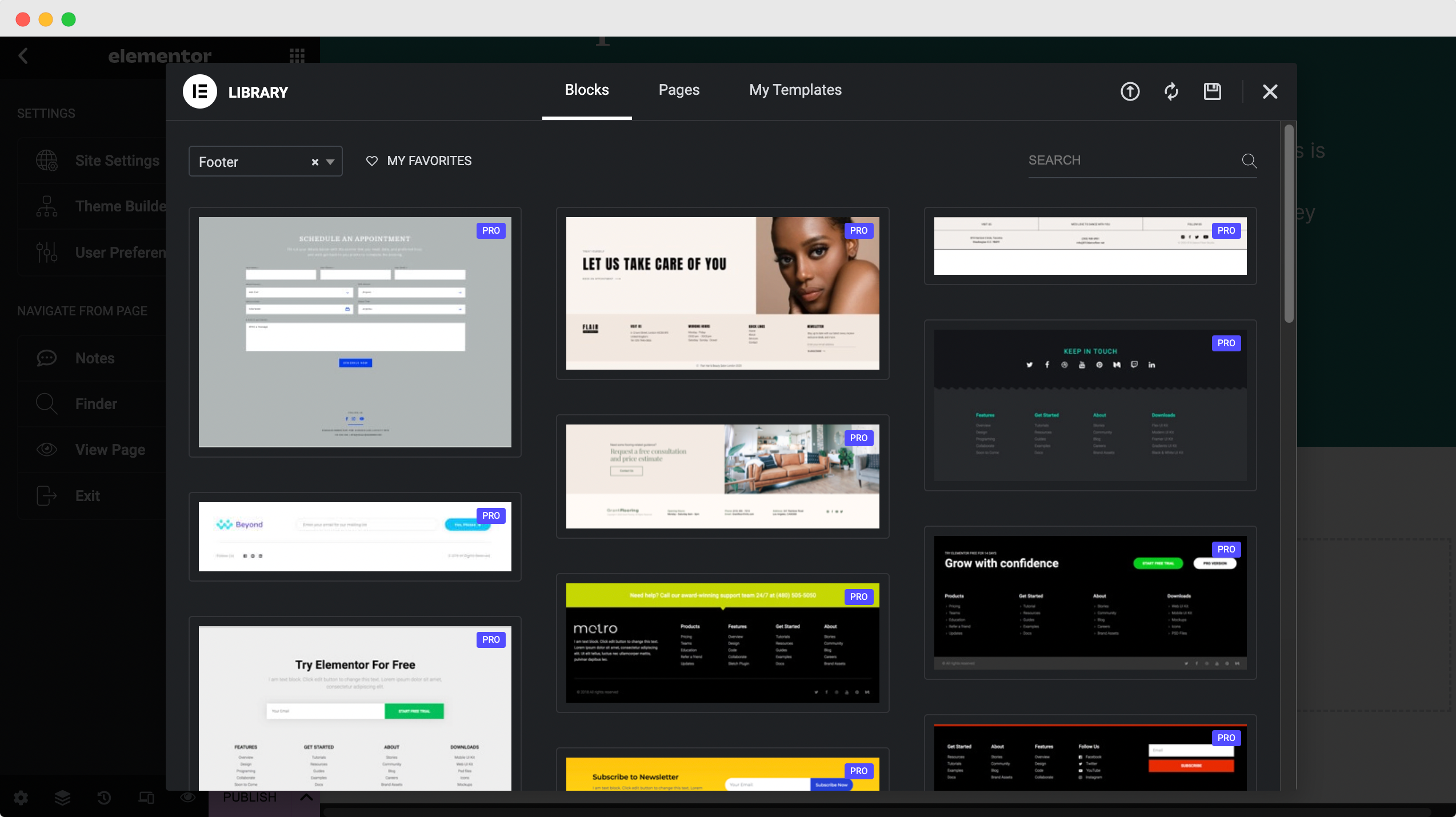 At the start, customizing the header and footer was quite difficult in Elementor. But the Elementor team is constantly working on the feedback from the users and brings updates regularly. Now you can customize the header and footer areas of your site visually, without any code. With Elementor Pro, you get a handful of Header/Footer Blocks at your disposal.
Should You Get Elementor PRO Or Not?
Elementor Pro opens up a lot of possibilities to visualize your content in different ways and enhance the creativity way more than the basics that you get in the free version. So deciding if Elementor Pro or Free should not be a hard decision to make.
If you haven't use the Elementor yet. then we would suggest trying the free version and once you feel stuck somewhere and in need of more functionality, then go for the premium version.
Are you already using the free version? Then you must have already felt limited in various ways. If this true for you, then you know how to go for the Elementor Premium version. You can get Elementor Pro at attractive, flexible prices that start from $59.00 per year.
After getting Elementor Pro, you might consider taking your Elementor experience to the next level and get the best out of Elementor with Essential Addons.  Now it's time to go and create something awesome with Elementor and EA.