Essential Addons Creative Elements bundle gives you versatile and diverse elements. It currently has 9 Elements.
In the Previous blog you learnt about the Marketing Element Bundle. There are differences between Marketing and Creative Elements. Creative Elements are an alternative to flat and dull content display. These elements will let you add content. The content fields for the element are already there, all you need to do is fill them up. Once you are done adding the content head over to the styling section and make some tweaks. And you are done!
The Creative Elements will then fuse all your content and styling into an interactive and stunning display. Its hard to define how they do it, because every element has its very own style.
Add life to your content using Fancy text. It comes very handy in the festive seasons. Add a playful vibe to your content without having to compromise its formal look.  
You can divide a sentence into three parts- suffix, strings and prefix. You can add a viewpoint animation to the string part only. But here is the fun part, you can add multiple strings. You also get a dozen more customization options for the string part. Start from choosing a font family, move onto setting the font and background color. Then apply the more advanced customization options to put life into the simplest of sentences.   

Have you been looking for a fresh technique to start your blog with? How about an element that creates a hype before readers jump into reading your blog? Well, we have exactly that.. Introducing the premium element Interactive Promo. Include a nice image, a promo heading and a promo content. And as soon as your readers hover their mouse over the image, it will come alive.
We offer 15 effects with the element. And this goes without saying, all of the effects are top-notch. Interactive Promo is a powerful element that combines an image and a promo heading with a hidden promo content. Then it adds an elegant effect to fuse it all together. Exactly what WordPress professionals are looking for, isn't it.

Countdown is a very handy element. You can create both functional and visually appealing timers with this element. Place a timer with a product to let individuals know about how much time is remaining before the discount expires. You can also put a timer in a event registration page. The timer will serve the same purpose as it did in the first example- engage more people.
You can include four units of time measurement to the Countdown element- days, hours, minutes and seconds. Each unit will be displayed in a separate box with separate customization options. You can easily toggle between yes and no to either display or hide a certain box respectively. And the fun part is you do not need to input the values manually. An automated drop-down will assist you pick the exact date and time for the countdown.

LightBox and Modal is a powerful element. When the pop-up will trigger, it will take up the full screen. This means you can display strong messages that will have meaningful impact on your readers. It is an extension to your content area. You have three trigger options, which have very distinct flavors. You can set the trigger timing that best suits the flow of the readers. Add a link with the pop-up to redirect them to another page.
Your visitors can click on a image so that it takes the whole screen.Or even surprise your visitors by pop-ups.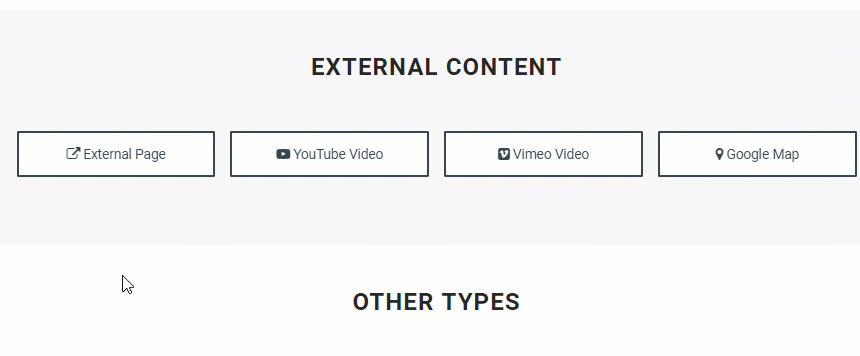 Image Comparison lets you compare two images in horizontal orientation. This is a good way to put a new product and an old product side by side and let visitors see the difference.
This element lets you illustrate beautiful before-after comparison. Choose two images and the element will automatically place a comparison grabber between them. As soon as your site visitors place their cursor over the images, it will turn into the grabber. And as they move their cursor across the images it will cover or expose portion of the images depending on the direction the cursor is following.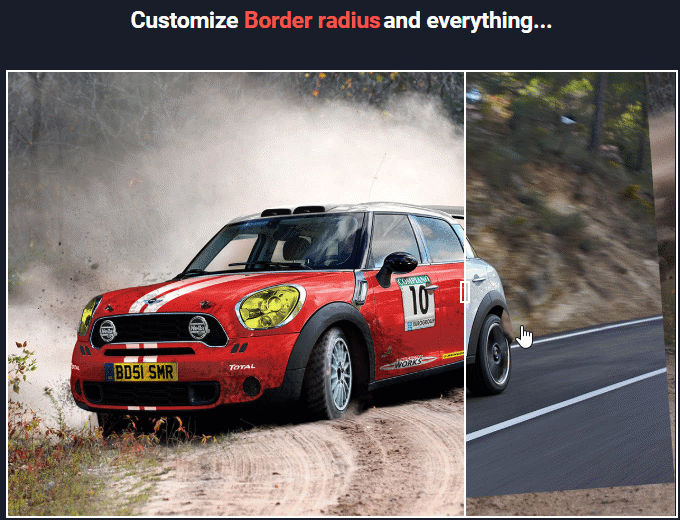 Do you believe working with still images in a blog limits you in certain ways? Well in fact it does. It is very hard to build a image gallery that looks alive no matter how colorful the images are.
Flip Carousel is a strong element for image based content. This element adds motion to images no matter how dull they are. It lets you add multiple images as sliders. You can label each slider with a distinct name. You have 4 carousel types to pick from. It is more interactive than you think. Your site visitors can scroll their mouse to interact with the carousel.
Interactive Cards brings you advanced content management capacity. It is ideal for WordPress Professionals. Although with its easy interface new WordPress enthusiasts can also create top-class interactive cards.  
You can do so much with this element. You can add an organized layer of content to bring out most of the card. Its full packed with possibilities. For ease of usage, you can separately customize the front and back content of the card. Describe what the content is about in the front content area. Then insert a Youtube link in the back content area. This interactive content creation makes web-surfing fun.
Saved the best for the last. Essential Addons recently added Image Accordion to its Creative Elements Bundle. I am not going to say anything about the element. Why should I, when you can check the Live Demo Now!