FOMO (Fear of Missing Out) marketing is a great strategy to boost your sales. It has been tried and tested by many businesses in almost every industry you can think of. So if you are a business owner and you are wondering what more you can do to increase your sales, you should definitely consider adding FOMO marketing to your strategies. Let's dive in to take a closer look at how this marketing tactic works, and if it is really effective to boost your sales.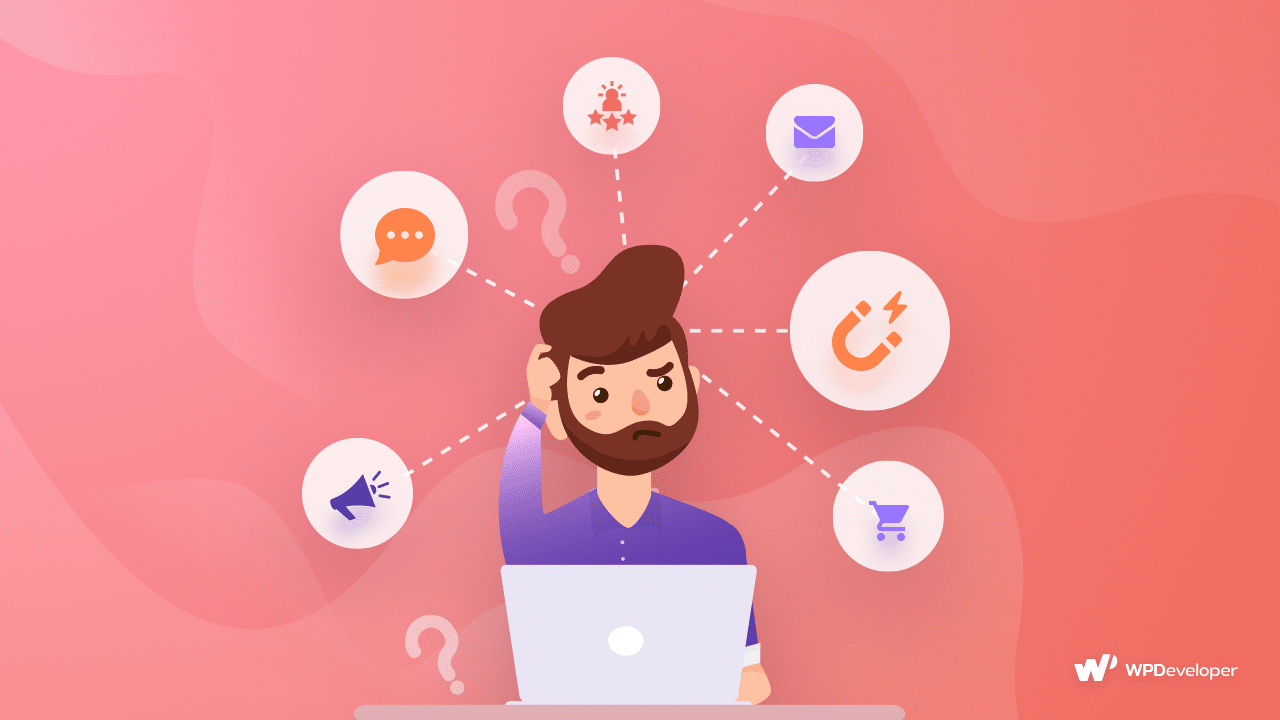 What Is FOMO & How Can It Help You Boost Your Sales?
FOMO was first identified by Dr. Dan Herman in 1996, who then published the first academic paper on the topic in 2000 in The Journal of Brand Management. The psychological concept is that people experience anxiety if they fear that they are missing out on an experience or opportunity, and will try to ease their anxiety by following other people's actions.
But how can this help you boost your sales and grow your business? It's simple; when customers see others purchasing from a particular business, they feel compelled to do the same. They feel a sense of urgency to make a purchase, because they are afraid to miss out on a good opportunity.
You can leverage this psychological effect in your marketing strategies to boost your sales. By showing your customers that other people are also purchasing your products, you can use FOMO to get more sales and grow your business.
How To Create FOMO Effectively For Your Business
The key to boost your sales with FOMO is to make your customers feel like they will miss out on a great opportunity if they don't make a purchase from your business. The best way to do this is by creating a sense of urgency while also focusing on building credibility. This part is very important, especially for online businesses. Most new customers will only want to purchase from your business if they can see that you are a reliable source. So, not only do you have to make potential customers feel compelled to make a purchase, you also have to gain their trust. Here are some ways you can do this.
Add Social Proof With User Generated Content
User generated content refers to real images, videos and reviews about your business from actual customers. As these types of content come from actual users, you can use them to gain the trust of new potential customers. You can display and share positive reviews from past clients on your website and social media accounts to gain credibility. This kind of strategy is also known as social proof and it can help you trigger FOMO in other customers.
Highlight Limited Time Offers
To create a sense of urgency, you highlight special limited time offers in an attractive, eye-catching way. By displaying these limited time offers on every page of your website, your potential customers may feel more inclined to make a purchase before the offer runs out.
Create Urgency With Countdown Timers
A great way to draw more attention to your limited time offers is by using countdown timers. Animated countdown timers will show your site visitors that time is running out on a special discount and sales promotion, and this can urge them to make a purchase more quickly.
Display Follower Or Subscriber Counts
For any business, email marketing is absolutely essential to boost sales. Fortunately, you can trigger FOMO by displaying your email subscriber counts on your website. When site visitors see that a lot of people have subscribed to your mailing list, they will want to do the same.
These are only a few examples of how FOMO can be effective to boost your sales. There are of course many other ways you can trigger FOMO in your customers and influence them to make a purchase decision. For example, you can display your current website visitor count to get free traffic to your WordPress website. With more traffic, you will have higher chances of boosting your conversions and sales for your business.
Best FOMO Marketing Solution To Boost Sales On Your Website
Now you know how FOMO can be effective to help you boost your sales. But how do you start using this powerful marketing strategy? An easy solution for this is NotificationX. This is a powerful FOMO and social proof solution for WordPress websites. With the help of NotificationX, you can trigger FOMO in your potential customers by displaying attractive popups for sales, reviews, ratings, comments, email subscriptions and much more.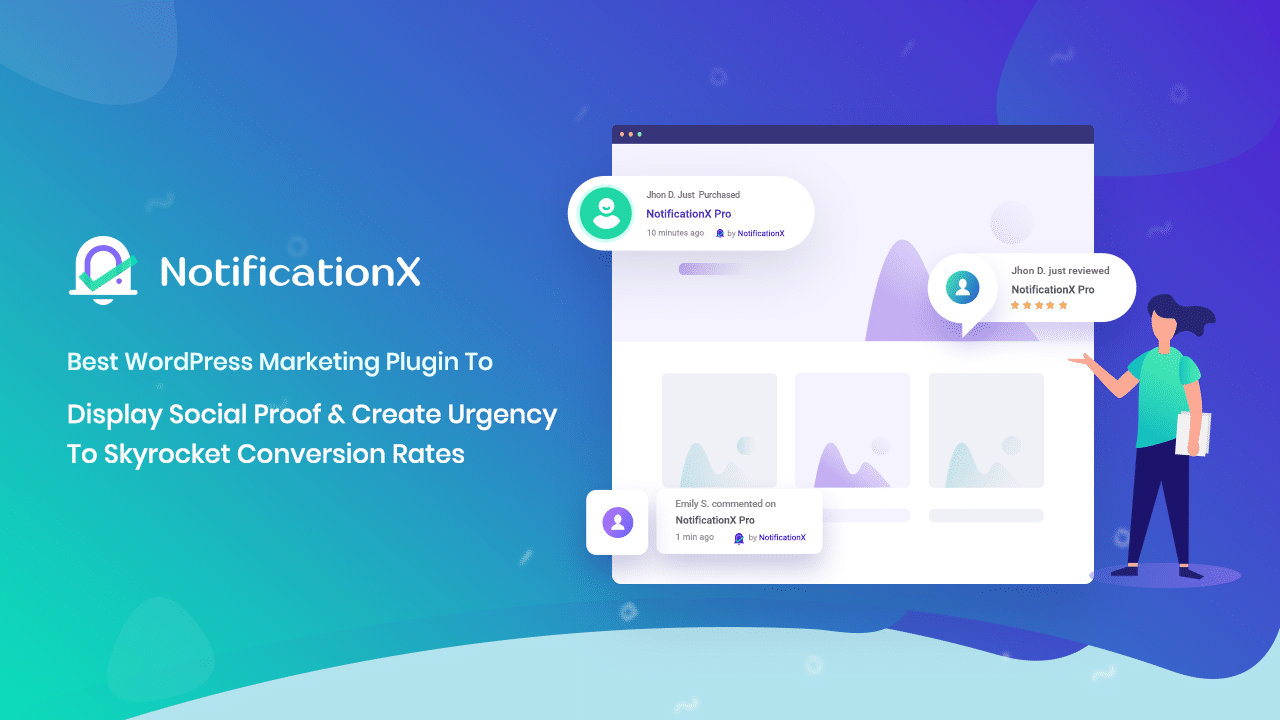 Create Stunning Popup Alerts For Sales
Whenever a customer purchases a product from your business, you can display a stunning sales popup alert on your website so that new site visitors can see these sales alerts. This will help them see that other people are interested in your products and are purchasing from you. With NotificationX, you can display alerts for sales from various different platforms like WooCommerce, Freemius, Easy Digital Downloads and much more.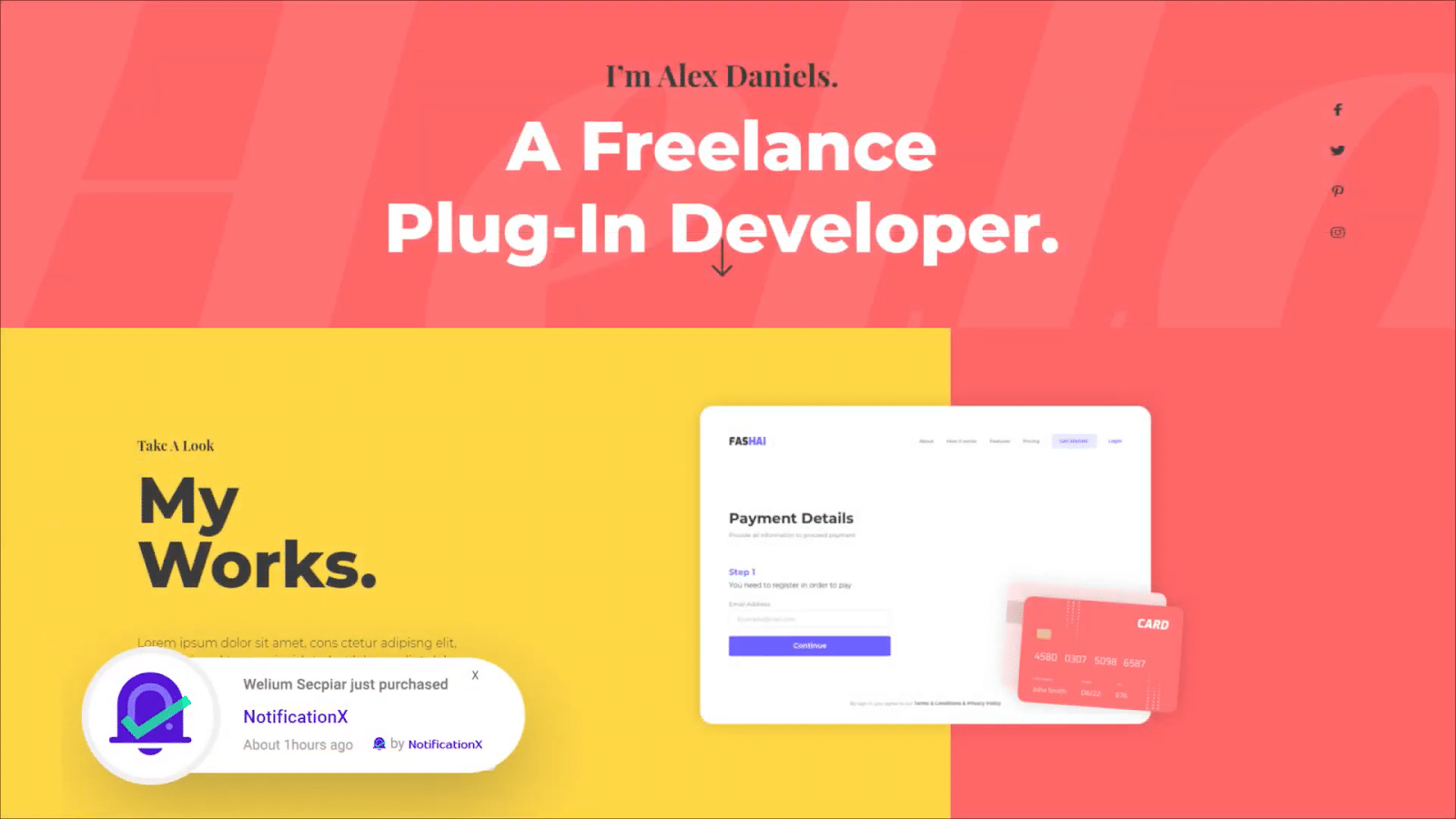 Display Customer Review Teasers
As mentioned earlier, leveraging user generated content such as product reviews can be an effective way to trigger FOMO and boost your sales. You can do this easily with the help of NotificationX by creating review teasers or review popups and displaying them on your website. When a new site visitor sees these reviews about your business, they will be able to view as someone who is reliable and trustworthy. This can encourage them to check out your offers and thus increase your sales.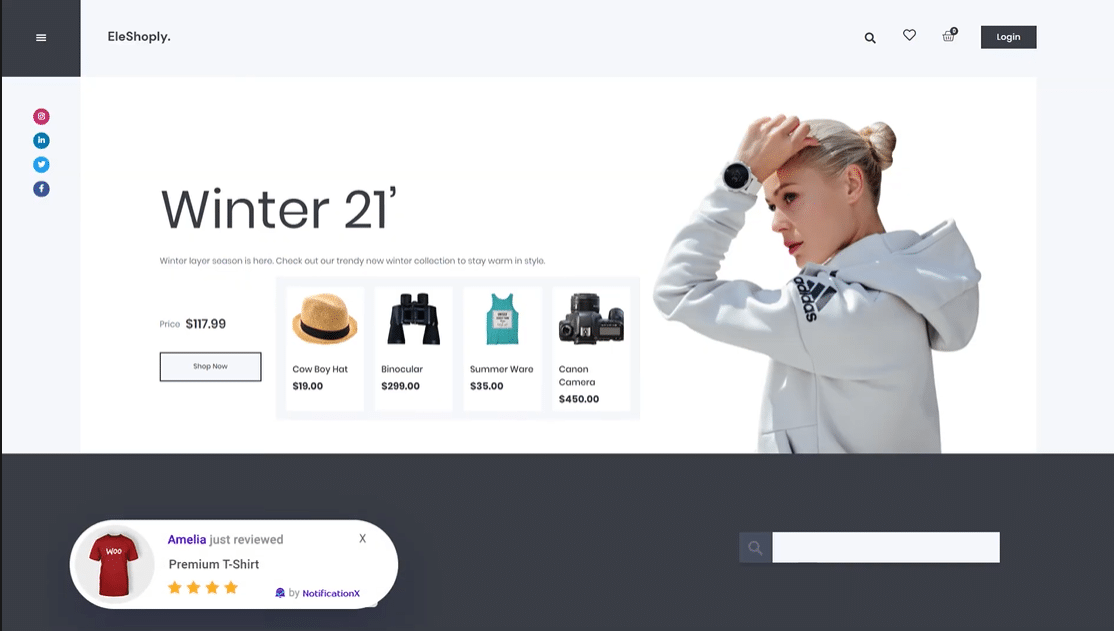 Grow Your Mailing List With Email Subscription Alerts
Since email marketing is essential for increasing your sales, you can leverage social proof and FOMO to grow your mailing list. All you have to do is display email subscription alerts in NotificationX whenever someone subscribes to your email list. You can integrate NotificationX several popular WordPress email marketing tools like MailChimp, ConvertKit, ContactForms and much more to do this. Check out this video tutorial to find out more.
Showcase Special Offers With Optin Popups
Optin popups, or WordPress notification bars, are a great way to showcase special offers, sales promotions and discounts. These are basically banners that you can place at the top or bottom of your webpage for any special announcement. For instance, if you are running a Halloween special campaign, you can display the announcement by creating a Halloween themed option popup for your website.
With NotificationX, creating your very own optin popup or notification bar takes less than 5 minutes. You can create urgency in your site visitors with these notification bars by adding dynamic evergreen countdown timers and attractive Call To Action buttons.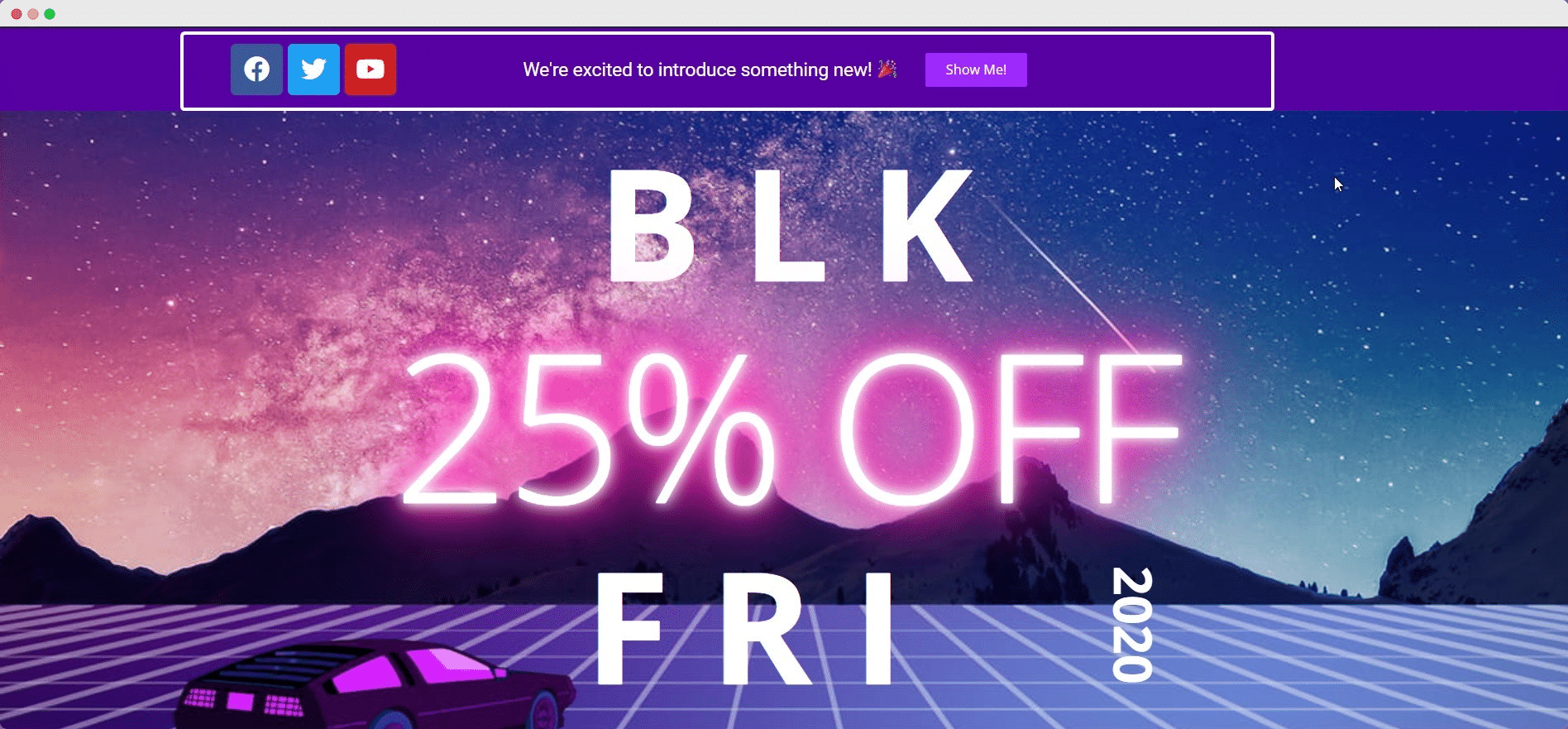 Display Visitor Counts With Google Analytics
If you have NotificationX Pro, you can use Google Analytics to display visitor counts. For example, you can show your new site visitors have viewed a single product page on your website. This will make your business look more authentic and at the same time create urgency in your potential customer to make a purchase as well. You can display the number of people who have visited your website during a particular time period and even show their geophysical location too.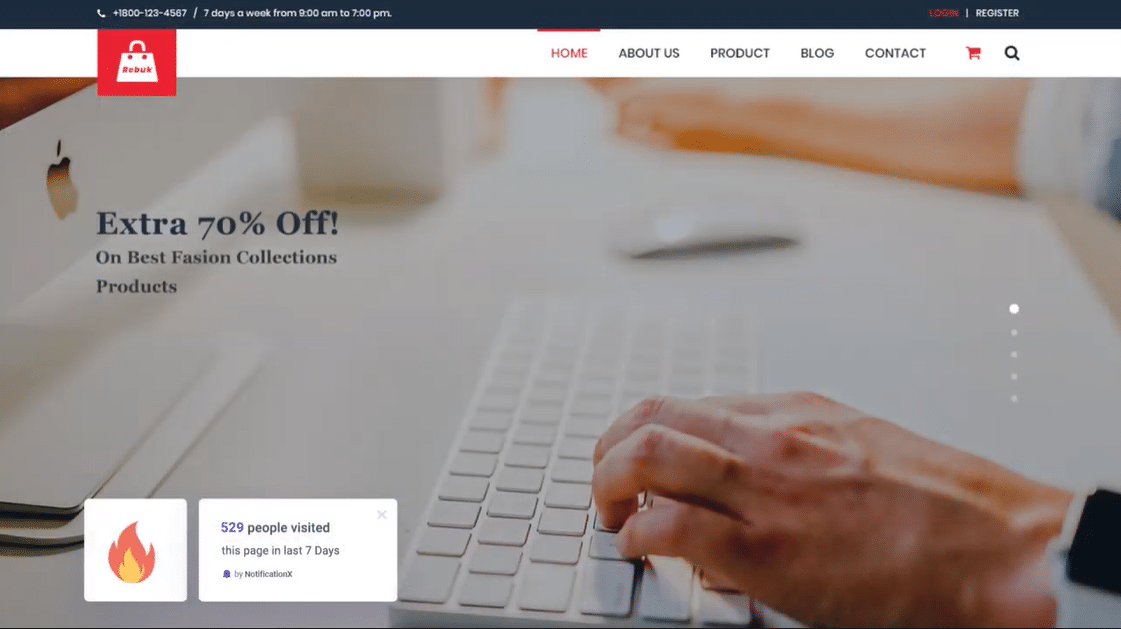 Wrapping Up
As you can see, FOMO marketing can be an excellent and effective way to boost your sales, no matter what kind of business you are running. You just have to know the right ways to leverage it, and use the right tools to do it. So give FOMO marketing a chance and try it out yourself with NotificationX. Feel free to share your experience with us in the comments; we'd love to hear your thoughts.
For more fun tutorials, growth hacks, updates and news, subscribe to our blog or join our Facebook Community to connect with other WordPress enthusiasts like yourself.