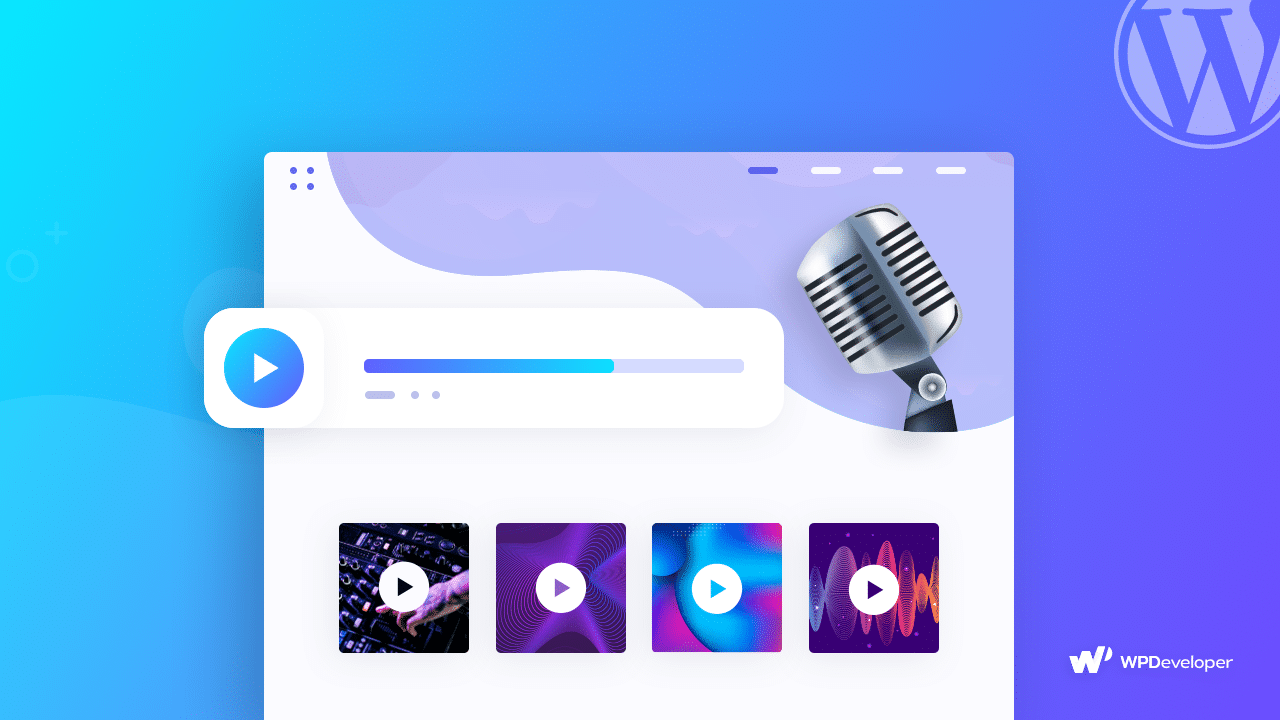 While there are many people who love reading blog posts and articles online, there are even more people who enjoy listening to podcasts about their favorite topics. Be it about art, music, cooking or thoughtful social commentary, you can set up a podcast with WordPress easily and get thousands of people to listen to your show. 
Want to find out more? Keep reading our step-by-step guide on creating a podcast website with WordPress.
Why Should You Start A Podcast?
Podcasts, or 'audio blogging' as they were called years ago, is a popular way for people to share their thoughts and creativity with others. Much like radio shows, podcasts are immensely popular as people can listen to them on the go or while they are busy with other work. Whether you are busy cooking dinner for your family, or driving to work, or using the treadmill at the gym, you can always listen to your favorite podcast show anytime from anywhere.
While most people listen to podcasts on i-Tunes or Spotify or Soundcloud, they also want to interact with their favorite podcast hosts. For this reason, they look for podcast websites or blogs on the internet. 
So, if you are thinking about starting a podcast show or already have one, you should definitely set up a podcast with WordPress too.
How To Set Up A Podcast Website With WordPress
To set up a podcast with WordPress, you need to do a little bit of planning and preparing beforehand. In this section, we will walk you through the basic steps. It is easier than you would think, so get ready to find out how you can set up a podcast with WordPress.
Step 1: Choose A Topic For Your Podcast Website
The very first thing you need to do is to choose a topic for your podcast website. If you want, you can choose very specific or niche topics for your podcast. Or you could choose a broader topic by creating a podcast. If you want to look for ideas about which podcast topics are popular today, check out this amazing article on podcast ideas from Buzzsprout.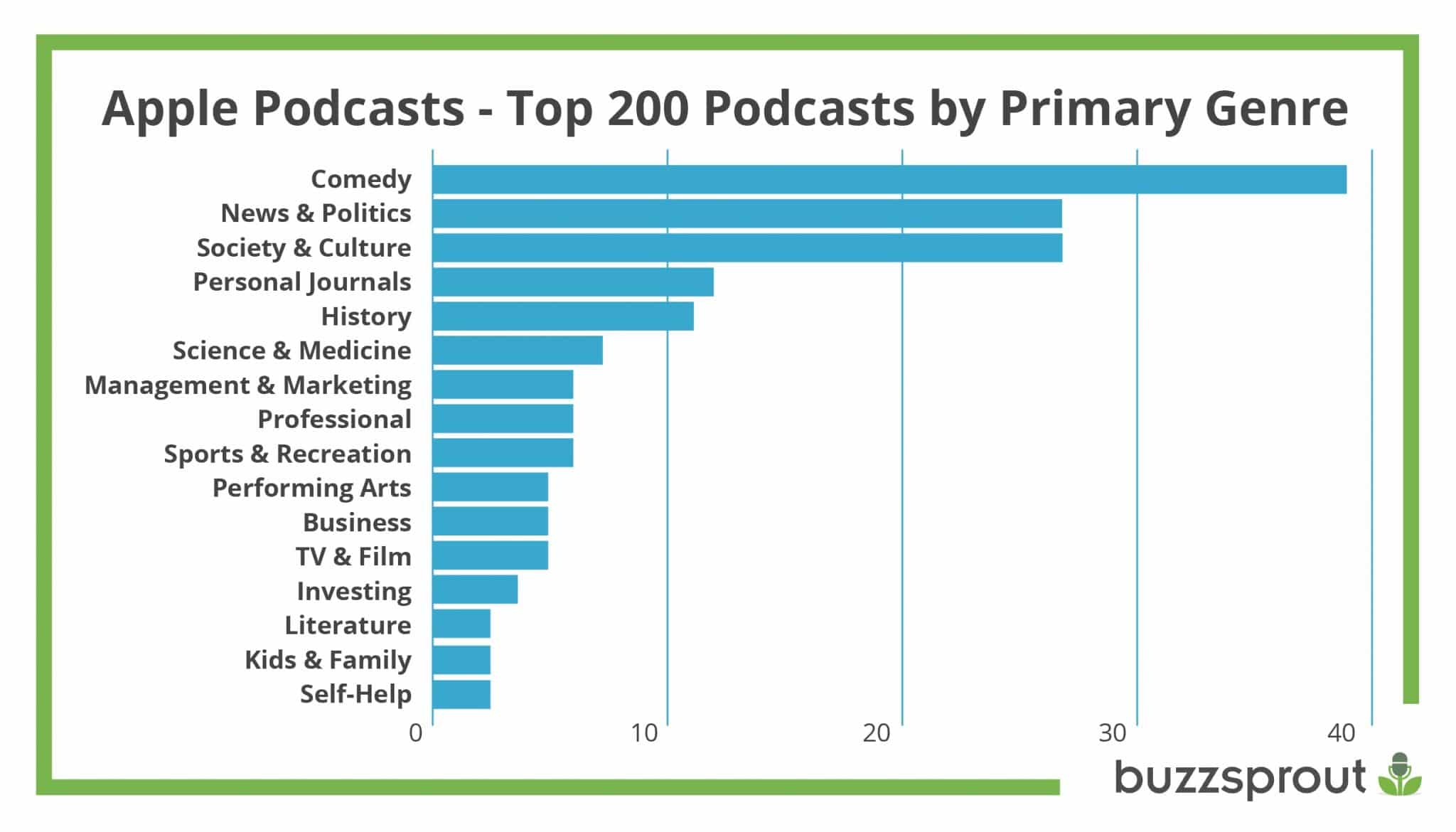 Choosing a topic and the target audience is important, because in order to have a successful podcast, your listeners will need to be interested in your show. They will need to find your show relevant and meaningful enough for them to continue listening and engaging with you.
So, before you start recording your podcast, think about what topic you want your podcast to be about, what your target audience would enjoy and then get started.
Step 2: Pick A Hosting Service For Your Podcast
Once you have selected a topic or theme for your podcast, it's time to choose a hosting service. There are tons of great hosting services for podcasts, but you should only pick the one that will work the best for you.
For instance, if you are new to podcasting, then you can simply host your podcasts for free on SoundCloud with 3 hours of upload limit. For those who are new, this is a great platform to start. With SoundCloud, you can test the waters first and then take a deep dive into the world of podcasting.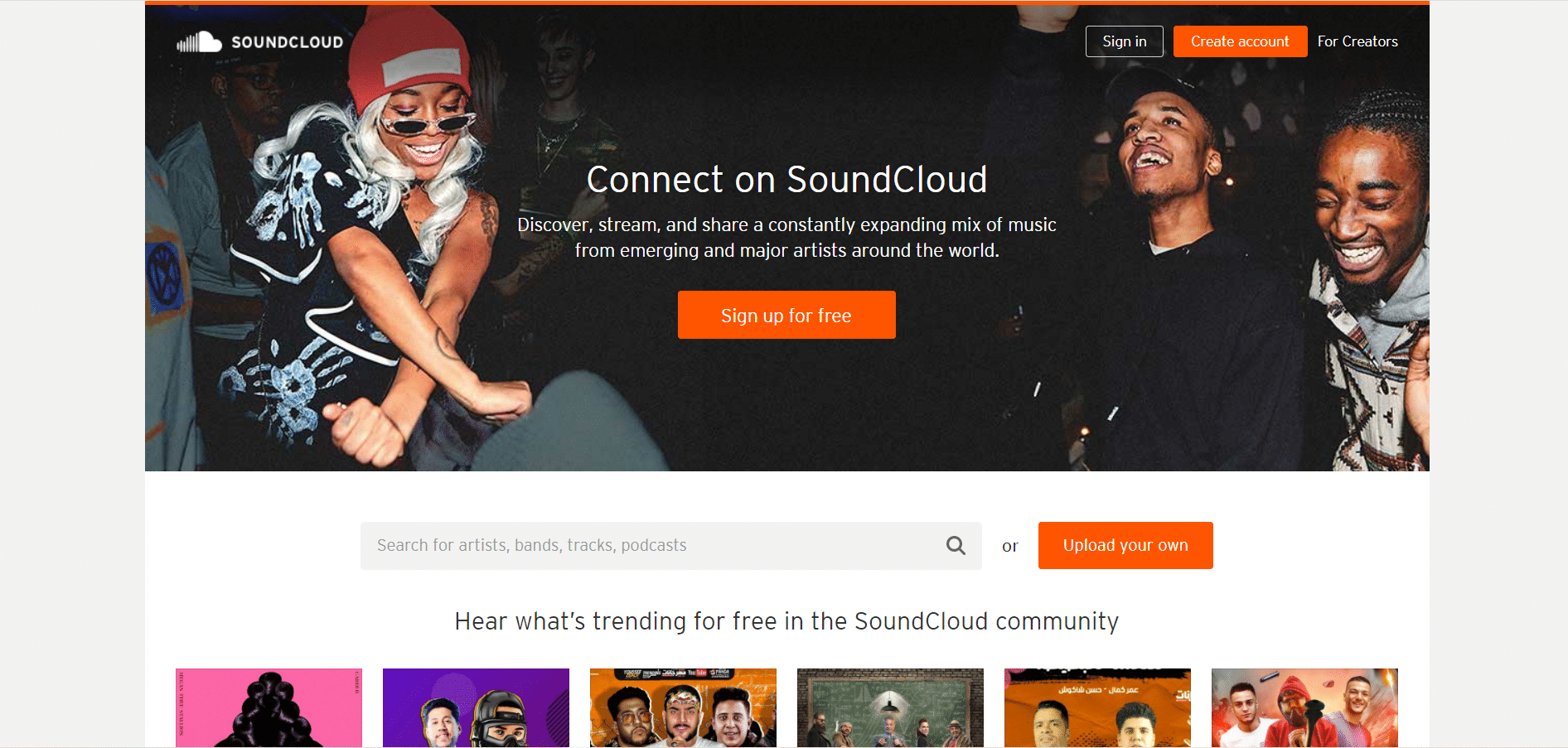 It is also quite easy to embed SoundCloud audios into your WordPress website. So if you want to set up a podcast with WordPress, you can start by using SoundCloud as your hosting service.
Step 3: Select Podcast Plugins For WordPress
Next, you need to choose the right plugins to set up a podcast website with WordPress. Since podcasts websites are very popular, you will find that there are many amazing and useful podcast plugins for WordPress available for you. 
If you go to the WordPress repository and do a search with the keyword 'podcast', you will find several great options for WordPress podcast plugins. Among them, one of the most popular plugins is the PowerPress podcast plugin by Blubrry. This powerful plugin was developed by podcasters and has everything you could need to set up a podcast with WordPress.  It comes in Simple Mode for beginners and an Advanced Mode for more experienced podcasters.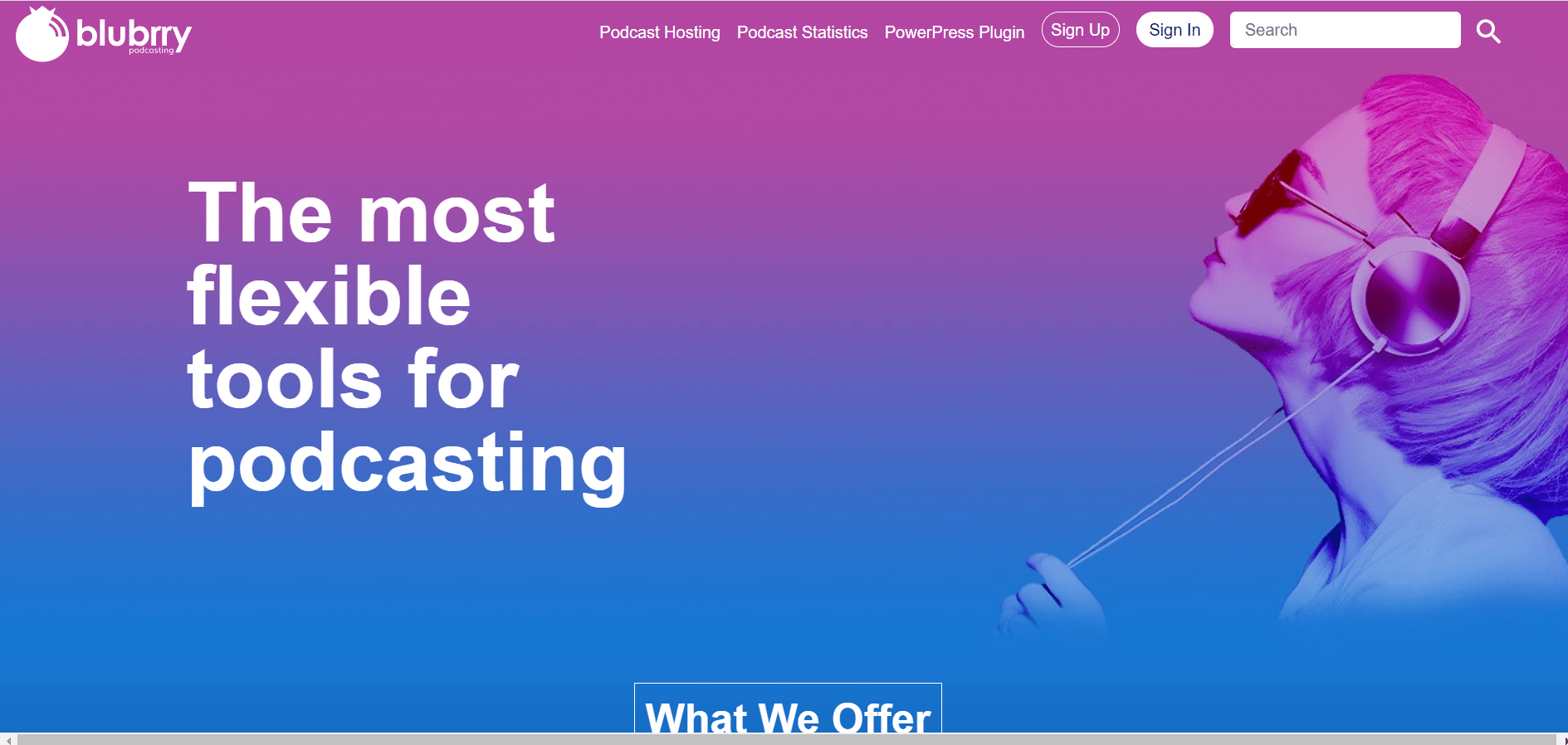 In addition to this, PowerPress also comes with SEO tools to help you get more traffic to your WordPress podcast website and reach a wider audience. It also features multi-podcast support for those who want to run multiple podcast channels, and even lets you share your podcasts on Spotify too.
Step 4: Embed Audio Files In Your WordPress Podcast Website
As we mentioned earlier, you can embed audio files in your WordPress podcast website easily without any coding. The fastest and easiest way to do this is with EmbedPress. 
EmbedPress is a powerful embedding solution for WordPress that lets you embed any kind of content into your website. For podcasters, EmbedPress is a great option as it lets you embed audio files from several different sources such as Reverbnation, Spotify, SoundCloud and more.
To wrap it up, you need to do a few simple tasks to set up a podcast with WordPress. First, you need to pick a topic for your podcast, then choose a hosting service and podcast plugin. Finally, you need an embedding solution to easily and instantly embed audio files in your WordPress website.
Once you are done with these steps, you can focus on designing your podcast website on WordPress to express your unique style and amaze site visitors with an attractive website.
Design Your Podcast Website With WordPress Templates
If you don't have experience with coding, or simply do not want to go through the trouble of creating a whole website from scratch, then you are in the right place. Instead of spending hours writing codes, you can create your podcast website instantly using WordPress templates.
There are tons of WordPress templates available for podcasters, but the best ones are those that are compatible with Elementor–the most popular, page builder for WordPress. It comes with an easy to use drag-and-drop Editor that lets you create stunning web pages without touching a single line of code. 
If you want to find out more, check out our complete beginner's guide on how to use Elementor.
Below, we have listed two stunning WordPress templates that are fully compatible with Elementor. You can use either of these two templates to set up a podcast with WordPress and instantly design your podcast website.
The PodcastPress template is a gorgeous, premium WordPress podcast template pack from Templately. It is built using Elementor and Essential Addons, the most extensive elements library for Elementor with over 70+ cool elements and 700,000 happy users. 
This beautiful and versatile template comes with 9 eye-catching, attractive premade pages to help you design your podcast website on WordPress instantly without coding. All you have to do is insert the pages into your website, customize them to your liking, and then publish it for the world to see.
If you are new to creating websites on WordPress or using Elementor, then you can try out the free EleCast podcast template pack from Templately instead. This is another stunning template pack that also comes with several beautifully designed ready-to-use pages. 
You can watch the tutorial below to find out how you can use these ready Elementor template packs to set up a podcast with WordPress.
Watch The Video Tutorial Here
As you can see, it is quite easy to start your podcast website. All you need is your creativity, a clear idea of what your podcast is about, and a little bit of preparation to set up a podcast with WordPress. 
We hope you find this step-by-step guide useful and would love to hear your feedback. Leave your thoughts in the comments below, or join our Facebook Community to connect with other WordPress podcasters and creators like yourself.