If you are focusing on creating a salon website, you can then easily break the stereotypical business pattern and open a new door for getting huge business exposure online.  And having a complete salon website can help you grow your barbershop or salon business profit and enhance your brand value.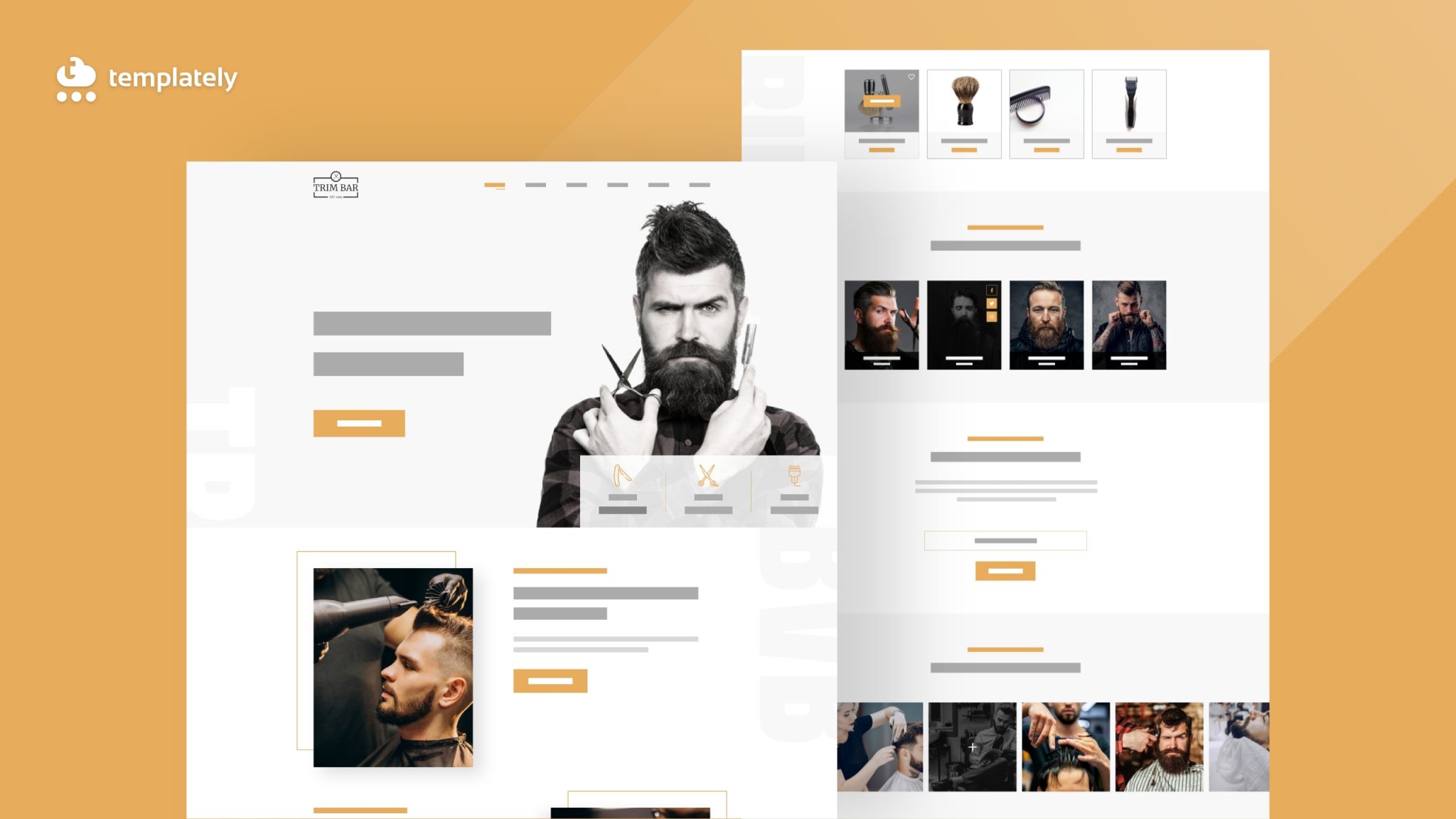 If you choose beautifully built ready template designs, then you don't have to look for anything else. You have to insert the ready salon template, customize it a bit, and you will be there to make it publish the time you want.
So if you are searching for the perfect solution that will help you build your salon website without coding and in a cost-free way then this blog is only for you. Get ready to know in detail about a complete solution to create your salon website quickly below. Let's start exploring!
5 Effective Reasons Behind Creating A Complete Salon Website
As you already know the importance of getting a stunning salon website, but to make your business perspective clear, we are giving you five more reasons that will help you to grow your business. Let's check out the detailed scenario below:
Cope Up With Latest Trends
The latest trend is to create a website to promote any business that you are running, giving you that expected exploration. Because people are now busy looking for any types of services online. So if you can create an interactive salon website to showcase your work will help you to reach out to your targeted audience on an instance. 
Smartly Represent Your Salon Service
Having a fully functional, search engine-friendly salon website will help you to reach out to your potential customers by displaying your hair cut to facial, and every service detail smartly on your website. Customers will get you and take an online appointment immediately. 
Step Ahead Of Your Competitors
If you can create a salon website, your competitors who are not at all concerned about building one, you will step ahead among that one. Instead of this, who owns their own salon website, still, if you can showcase your service interactively than your competitors, this will surely make you successful in the long run. Your customers can easily make the difference between you and others. 
Get An Online Appointment Booking Facility  
A Salon website's main facility is relying on getting online appointments instead of visiting your place physically. It is easy for customers to make and for you also to maintain your appointment slot for further. 
Use The Word of Mouth of Your Customers
Your satisfied customer who feels convinced by your both online and offline service will make you recommend it to their friends and family. You can even collect reviews from your customers to show it beautifully on your salon website. So in both ways, you will get the fullest benefits. 
How To Create A Salon Website Without Coding?
If you consider using the Elementor page builder for WordPress, you can then quickly build your salon website without coding and investment. Because, Templately comes with stunning, complete ready template designs for Elementor to create your barbershop or salon website just in a few clicks.  
Let's insert the Trim Bar salon website ready Elementor template pack by Templately to create an interactive salon website without coding for free. You have to get its pages and blocks, customize it a bit with your own content, and make it publish right away. Let's check out below in details about this ready salon website template pack:   
Trim Bar Barbershop Website Templates: 
This Trim Bar salon website template pack comes with seven ready pages and four blocks to create a standout online salon website. Each of its sections is built creatively with animated widgets, smooth scrolling effects, SEO friendly, responsive, and more to attract your potential customers and hold the active ones. 
👉Home Page: An excellently designed 'Homepage' to promote your barbershop or salon website beautifully to attract your huge online customer base. 
👉Barbers Page: You can highlight your senior hands in one organized page using this 'Barbers Page' ready template.  
👉Services Page: Make your service available for your customers to look at and get an immediate appointment by seeing you're ready 'Services Page'.  
👉Schedule Page: Your customers can check out your work schedule time for a particular service easily by visiting your 'Schedule Page'. 
👉Blog Page: If you want to make any discounts related to blogs, important posts, achievements, or special event announcements creatively through this 'Blog Page'. 
👉Blog Details Page: Your customer can quickly know the details posts by reaching out to this ready Blog Details Page.  
👉Contact Page: Your customers can easily make any queries, give feedback, or more by using the detailed 'Contact Page' form layout.
🔰Things You Must Have To Get Before Creating A Salon Website 
Before creating a fully functional salon website, you must have to get a few things done using the ready 'Trim Bar' salon website free Elementor template pack of Templately. Let's check out the essential plugins that must need below: 
✅Elementor: Install the best page builders Elementor to use this stunning salon website template pack. 
✅Essential Addons: Activate Essential Addons for Elementor – the best elements library with 1million+ happy users and 80+ fully-functional widgets.
✅ Templately: To use the 'Trim Bar' template by Templately, you have to sign up for an account and get installed 'Templately' on your WordPress website. 
🚀Get Started With Templately To Create A Stunning Salon Website 
Assume that you have activated all the above plugins. You are now fully ready to use the Trim Bar template pack in your Elementor site following some simple step guidelines below:
Step 1: Insert 'Trim Bar' Homepage Design By Templately
Let's click on Edit with Elementor to create a new page on the WordPress dashboard. Within a few moments, it will then come up with a new page in the Elementor editor.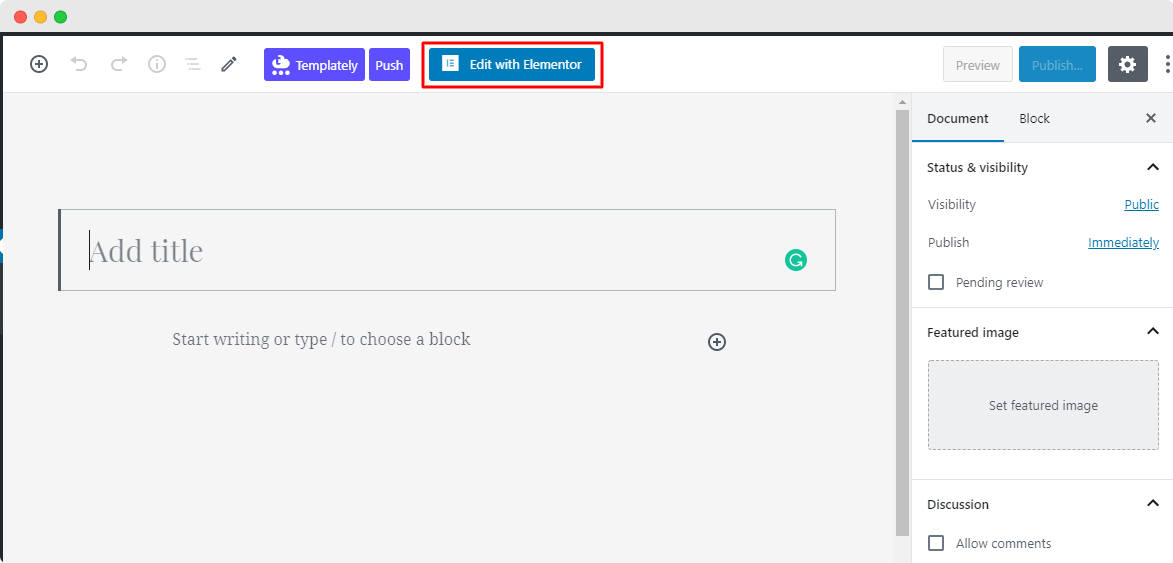 Afterward, you need to click on the middle icon of the page that comes with the 'Templately'. It will beautifully showcase all Templately ready collections there. You have to search for 'Trim Bar' there. It will automatically then show all the ready pages & blocks related to it.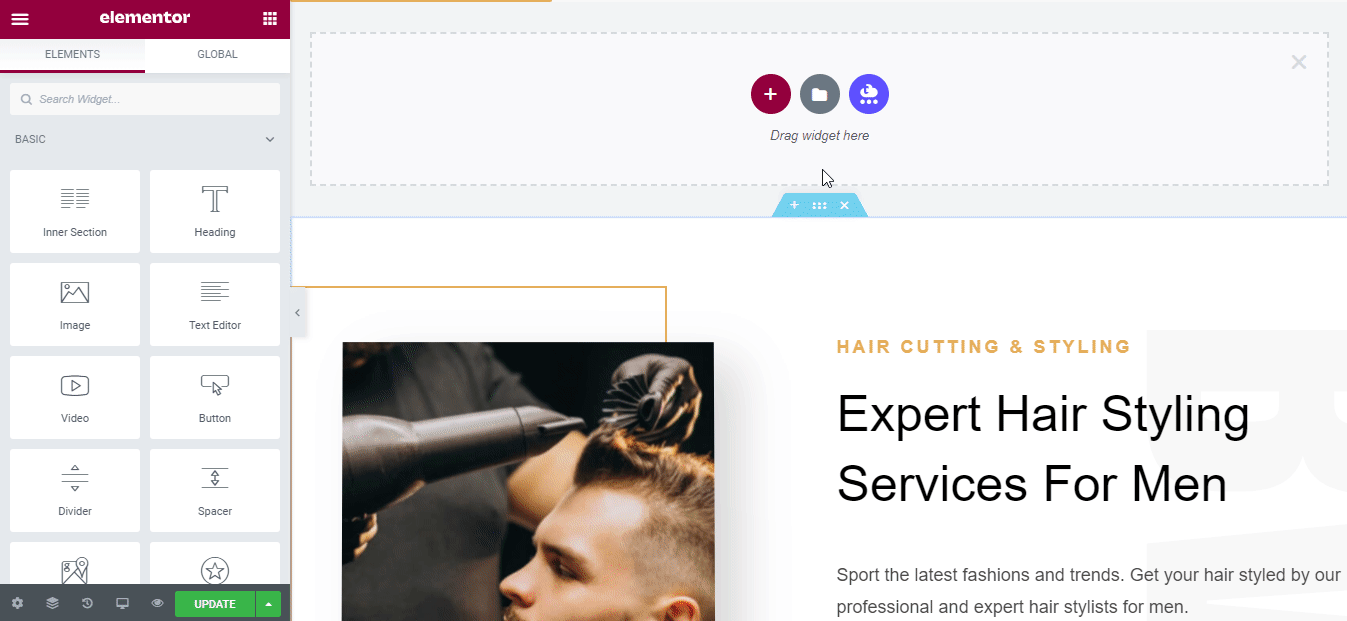 Later, pick the 'Trim Bar' home page design, hit the 'Insert' button, and start modifying it as per your preference. 
Step 2: Let's Modify The Template Design
You can now use the responsive, ready template to publish your salon website using Elementor without adding a single line of code. You can add your preferred content in each creative section, drag & drop one to another, do a bit of modification, and now it's fully ready to become live.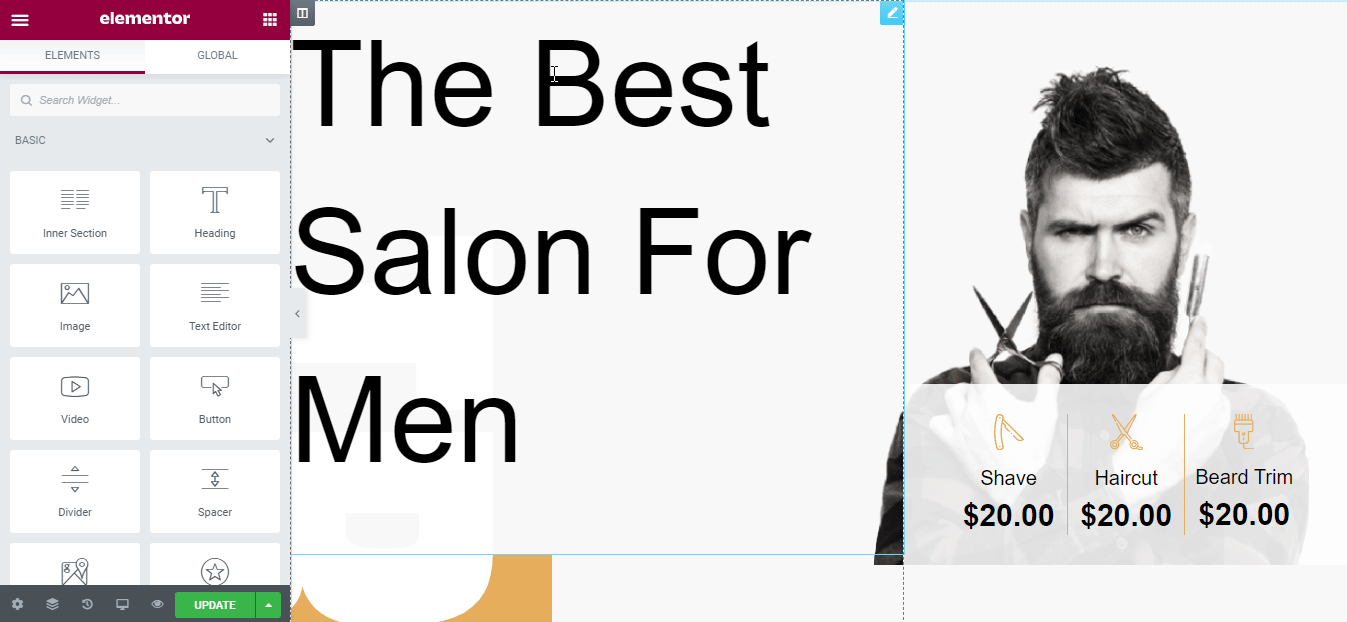 Step 3: Secure Your 'Trim Bar' Ready Template Design On Cloud
Now, save your template designs in the 'MyCloud' storage of Templately. Just right-click on the design and press 'Save Page to Templately' to secure it on cloud space. It helps you to create a backup on the cloud and makes your work smoother than before.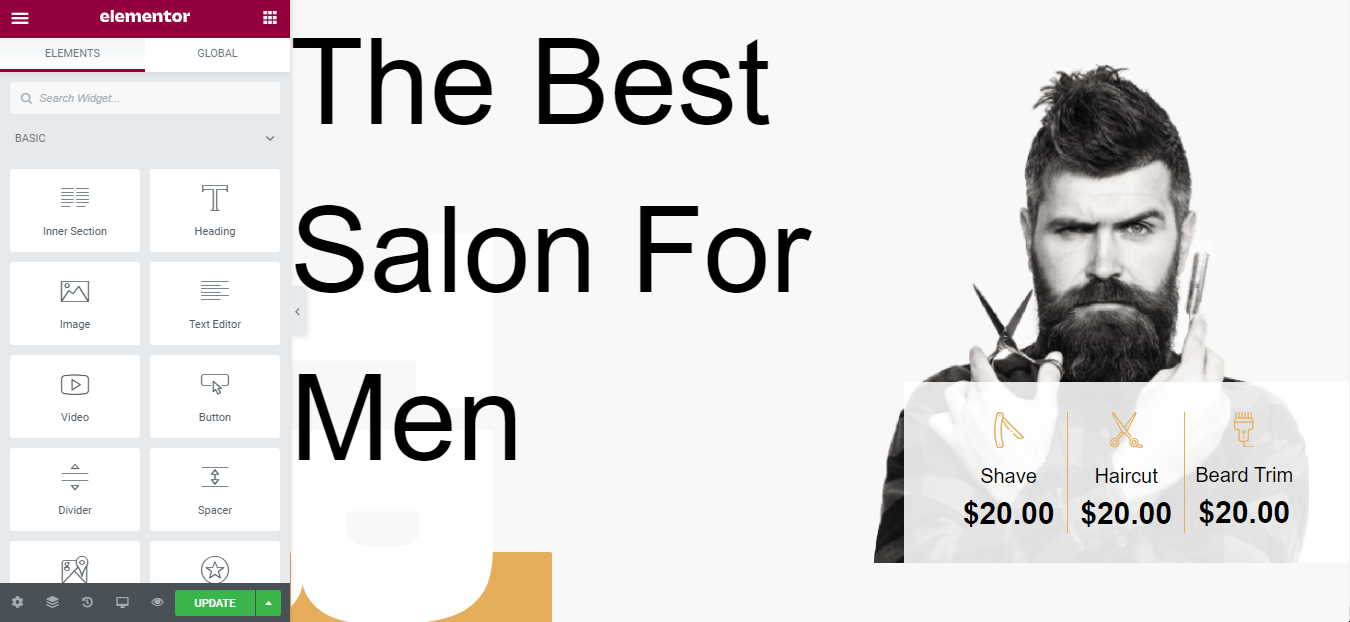 You can even reuse your saved template designs on multiple sites as many times as you want. Besides, it allows you to create a seamless collaboration on the cloud sharing your ready designs of yours with other team members using Templately WorkSpace. 
Create Your Own Barbershop Or Salon Website Now!
Congratulations to you! Finally, you have successfully used the interactive home page template designs of 'Trim Bar' by Templately to create your salon website in Elementor in just a few minutes.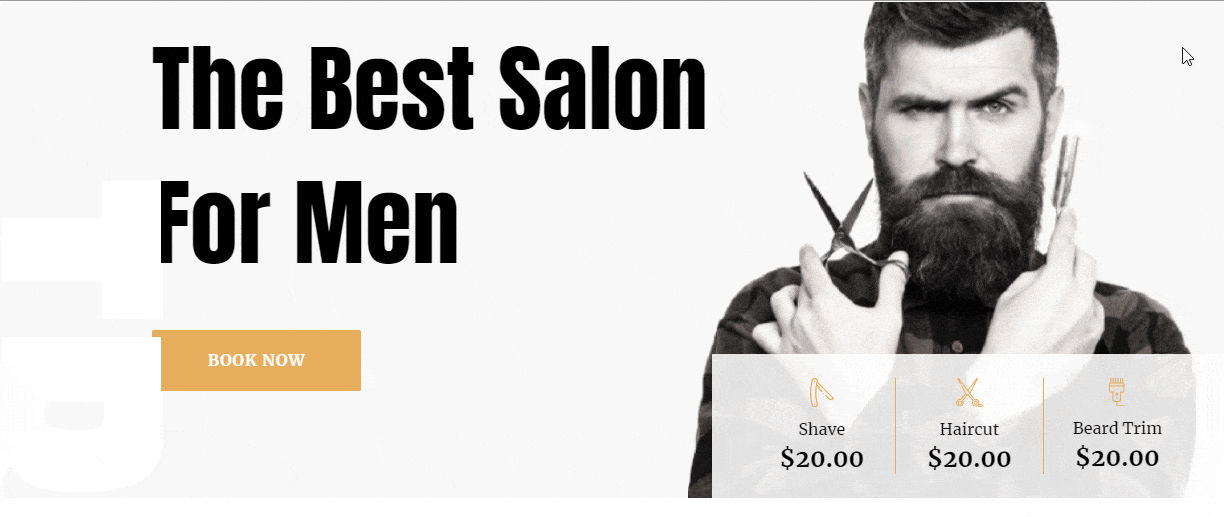 Didn't use Templately ready template collections yet? Then give it a try now and let us know your experience by commenting below. If you face any problem or need any assistance, you can freely contact our support team anytime you want.