Starting your animal welfare organization can seem like a daunting task, but it is a great way to take care of the helpless animals living in your community. In today's tutorial, we will show you how to start an animal welfare, and create an animal welfare website without coding using free ready template.
How To Start An Animal Welfare Organization In 5 Easy Steps
By creating a nonprofit animal welfare organization, you can help homeless animals get adopted into loving families, prevent spread of diseases in your community through vaccination and even reduce the number of starving stray animals through population control. 
In other words, if you are thinking about starting an animal welfare organization, you are already taking a step towards making a huge impact on society. Here are some steps you will need to follow to do this.
✔️Clearly Define Your Mission
Obviously, the mission of your nonprofit organization is to help the animals in your community. But to help people understand your goals better, you need to be more specific.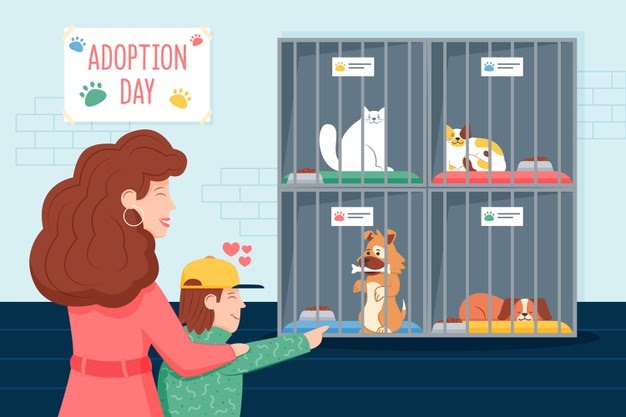 Will your animal welfare organization focus more on advocating for animal rights, or for making pet care more accessible? Or will you focus more on providing shelter and facilitating adoption? These are the questions you can ask yourself to clearly define the mission of your animal welfare organization.
Recruit A Team Of Experienced Volunteers
Running an animal welfare organization is a team effort. You will need to have a team of volunteers who are dedicated, enthusiastic and are experienced with animals.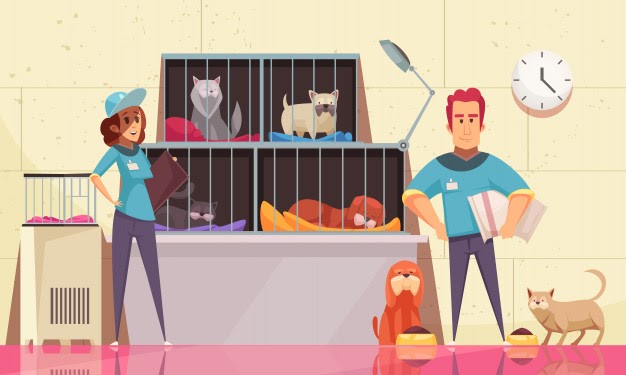 Dealing with stray animals is never easy, and so you will need to recruit people on your team who are both patient and compassionate towards animals, and are willing to go the extra mile to give them a better life.
Choose A Memorable, Unique Name 
Next, you need to choose a unique, memorable name that will help people easily recall your animal welfare organization. It's important to check that the name for your organization is available as a domain, and that it is both easy to spell and pronounce as well.
Plan Your Budget And Apply For Required Licenses
Your animal shelter will not last for a long time without sufficient funding. So, it is very important that you plan your budget and decide what facilities you will need, how you want to expand and all other details.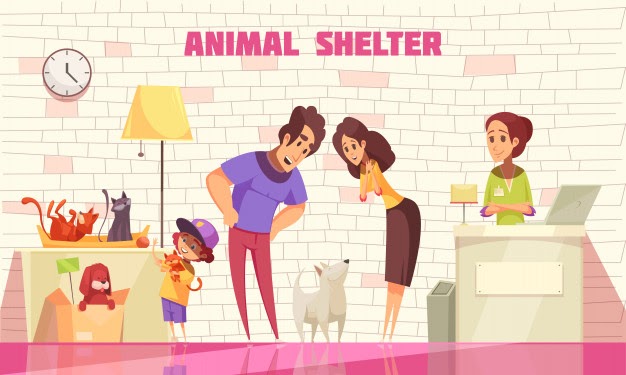 You should also apply for all required licenses and complete your legal requirements. This way, your animal welfare organization will be more credible, trustworthy and you will also be able get funding more easily.
Spread The Word With A Stunning Animal Welfare Website
Of course, one of the most important things to remember when starting your animal welfare organization is to seek publicity and get the word out. This includes posting on social media networks, participating in online forums and communities and creating an animal welfare organization website.
Don't worry, you will not need to hire professional website designers to create your animal welfare website. With the help of free, ready template packs like Pawwelfare from Templately, you can instantly build an attractive animal welfare website on WordPress. Take a look at this beautiful website template below.
To build your animal welfare website without any coding, you need to use Elementor page builder. This WordPress page builder comes with a drag-and-drop editor and tons of amazing widgets to help you create beautiful web pages easily. You can even go one step further and enhance your Elementor page building experience with Essential Addons For Elementor, the best and most popular elements library with over 900,000+ happy users.
If you have never used Elementor before, check out our complete beginner's guide here and find out why millions of people are choosing Elementor to create stunning websites all by themselves.
You can find tons of beautifully designed, ready Elementor templates for creating your animal welfare website on Templately. This is one of the best templates cloud for Elementor and it comes with more than 900 ready templates, as well as cloud collaboration feature to help you save and share your designs with your team for faster website building.
How To Build An Animal Welfare Website Without Coding
To get started with your animal welfare website, make sure to install these plugins on your website:
✔️ Elementor: As mentioned earlier, Elementor is the best solution for those who don't want to hire website designers or use coding. So, make sure to install and activate this plugin.
✔️ Essential Addons for Elementor: The free template pack Pawwelfare is built using both Elementor and Essential Addons for Elementor. You have to install and activate Essential Addons as well to use this free template. 
✔️ Templately: To get access to Pawwelfare and other amazing website template packs, sign up for an account on Templately and install the WordPress plugin on your site. Signing up is completely free.
Are you done installing these plugins? Great! Now the fun part begins. Follow these step-by-step guidelines below to create your animal welfare website on WordPress with Pawwelfare free template pack.
Step 1: Select Pawwelfare Template Pack From Templately
The first thing you need to do is create a new page in your WordPress dashboard and click 'Edit with Elementor'. This will open up the Elementor Editor.
Afterwards, click on the blue Templately icon, and you should see a pop-up window displaying all the templates available with Templately. Search for the Pawwelfare template pack and pick any of the premade pages you like.
For this tutorial, we will be using Pawwelfare Home Page.
You have to wait a few moments for the template to load. Once the template is done loading, you will see your inserted page template by default as shown below.
Step 2: Customize Your Animal Welfare Organization Website 
When you are done inserting your desired pages, it's time to style them. Simply click on any section of the page you want to customize and use the Elementor Editor on your left to style your page.
You can customize every section and element any way you want without having to touch any coding. From the font colors, typography to background colors, you can change all of it. Add your own content and style to make your animal welfare organization website unique. 
Step 3: Save Your Design To MyCloud In Templately
Templately has its own cloud storage where you can save your designs. When you are done customizing, you can save your template to MyCloud as a backup or for reusing it later. If you want you can also share the design of your food delivery service website with your team members using the cloud collaboration feature. Just right-click anywhere on your page and choose the 'Save Page to Templately' option.
Just like that, you've created your animal welfare website without any coding. If you are happy with how your website looks, then publish it to share it with the rest of the world.
That's how easily you can create an animal welfare website. No need to bother with editing codes, no need to spend money on hiring professional website designers. With free, ready Elementor template packs from Templately, it takes less than five minutes to create a website for your animal welfare organization.
This wraps up our tutorial on how to start an animal welfare organization. Here's a quick recap of our step-by-step guide.
✔️ Have a clear mission and set realistic goals.
✔️ Choose a catchy, memorable and easy-to-spell name.
✔️ Get a team of passionate volunteers.
✔️ Plan your budget & complete legal requirements.
✔️ Get the word out with a stunning animal welfare website.
Enjoyed this blog post? Feel free to share your thoughts with us in the comments below; we'd love to hear from you.
For more fun tutorials, news, tips and tricks and updates, make sure to subscribe to our blog or join our friendly Facebook Community to connect with website creators from around the world.