Smart hiring tools have completely changed the recruitment process in recent years. Companies can now automate and expedite the hiring process by utilizing artificial intelligence (AI) and machine learning, which not only saves time and money but also improves the quality of employees.
Yet, choosing the best smart hiring tool for your company might be difficult given the variety of options accessible. In this blog post, we will try to find out the advantages of employing smart hiring tools and contrast some of your top choices.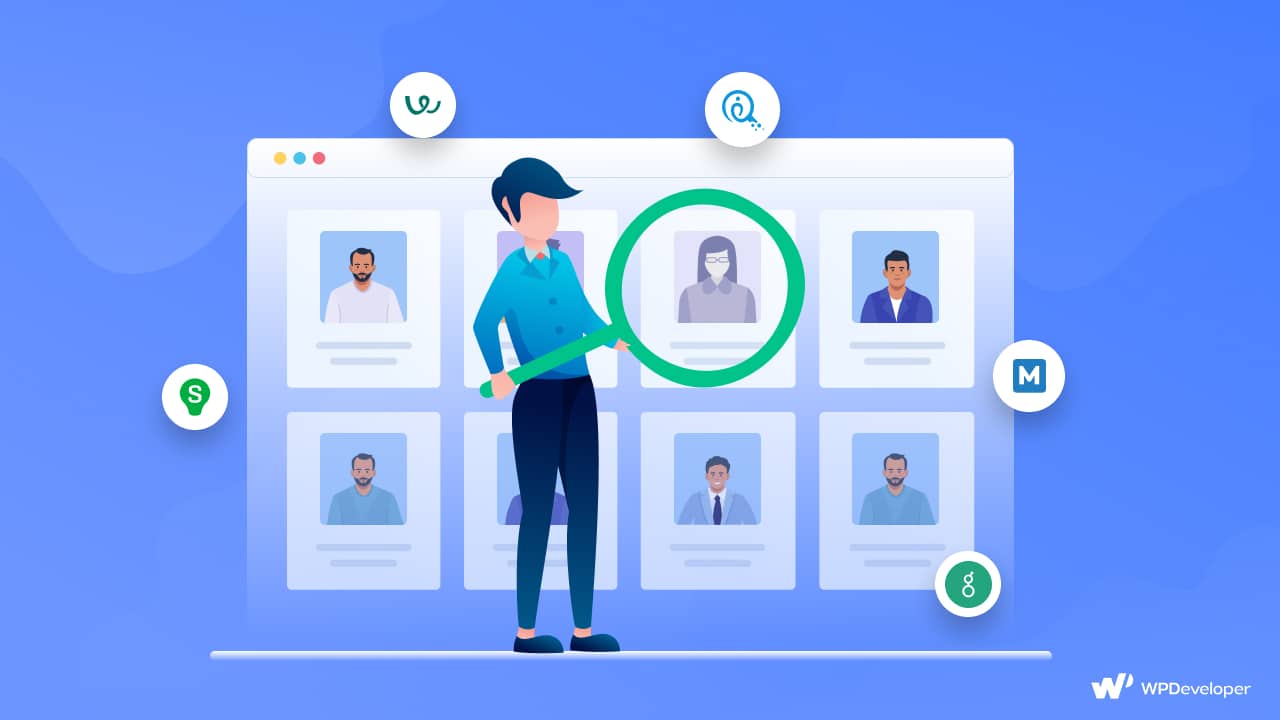 Why The Use Of Smart Hirings Tools Is Growing Rapidly
Nowadays, smart hiring tools are becoming increasingly popular for several vital reasons. You can quickly sort, interview, analyze, and hire the right talent faster. Some are mentioned below:
✅ Firstly, it helps HR or hiring teams to collect, sort, and organize applicants' information based on criteria such as experience and skillset, set by the recruitment team. 
✅ This streamlines the screening process and allows recruiters to filter applicants in advance.
✅ Moreover, the best recruitment solution offers advanced search and tracking features that enable hiring teams to sort candidates with resumes and track their progress easily. 
✅ That simplifies the hiring process, saves time and resources, and helps management hire the right candidates faster.
✅ Using smart hiring tools also enhances your capacity to lessen potential bias in employment selections. 
✅ According to statistics "79% of organizations utilize automation and AI tools in their recruitment and hiring processes". (SHRM, 2022) 
Things to Consider While Choosing A Smart Hiring Tool
Before making a choice, you must learn about some unique aspects that are provided by your desired smart recruiting solution. Don't worry! We are highlighting this in this section. Check out all details below:
Applicant Tracking System Integration:
Ensure sure the smart hiring tool you select offers its own ATS system or interfaces with your current applicant tracking system (ATS). You can avoid data duplication and streamline your employment process as a result.
Ensure User-Friendliness:
It should be simple for the HR team, managers, or other employers, as well as candidates, to use. A candidate's experience can be enhanced by a user-friendly interface, which can also increase the hiring process' efficiency.
Customizable Workflows:
Choose a smart hiring tool that enables you to design scalable workflows that suit the particular hiring requirements of your company. You can automate the hiring process and cut down on manual work.
AI Screening:
Get a smart hiring solution that offers an advanced AI Screening model to improve the quality of your hires. You can use the tool to analyze candidate data and find the top candidates for the position.
Reporting And Analytics:
In-depth reporting and analytics from the smart hiring tool should enable you to monitor your recruiting KPIs and gauge the effectiveness of your hiring procedure.
Recruitment Marketing:
Choose a hiring tool with recruitment marketing capabilities, including integration with social media and job posting. This will enhance your employer brand and enable you to draw from a larger group of prospects.
Check Out Affordability
The price of your preferred smart hiring tool should be taken into account including any setup costs, subscription costs, or transaction costs. Be sure the cost is within your means and represents good value for you.
Top 5 Smart Hiring Tools Compared: Which One Is Right For You?
According to the latest data and all the information that has been mentioned above, we hope you get a clear idea about the reasons why smart hiring solutions are on top and what you should look at before choosing the solution. Now let's take a deep dive into this section to check, analyze and compare the best recruitment tool without any hassles.
easy.jobs
easy.jobs is the best all-in-one remote hiring solution to easily excel your remote recruitment. A very flexible user interface to manage, recruit, and onboard hiring the right talents faster.
You will get an advanced candidate pipeline, AI-powered candidate screening, an in-app messaging system, and powerful recruitment analytics to track & analyze online applications. Moreover, you can create and design a complete career site impressively to attract candidates with this remote recruiting solution and a lot more to explore in easy.jobs.
With easy.jobs, you can track, analyze, communicate, and evaluate your candidates through its advanced filtering options, insightful analytics support, in-app messaging facility, and a lot more.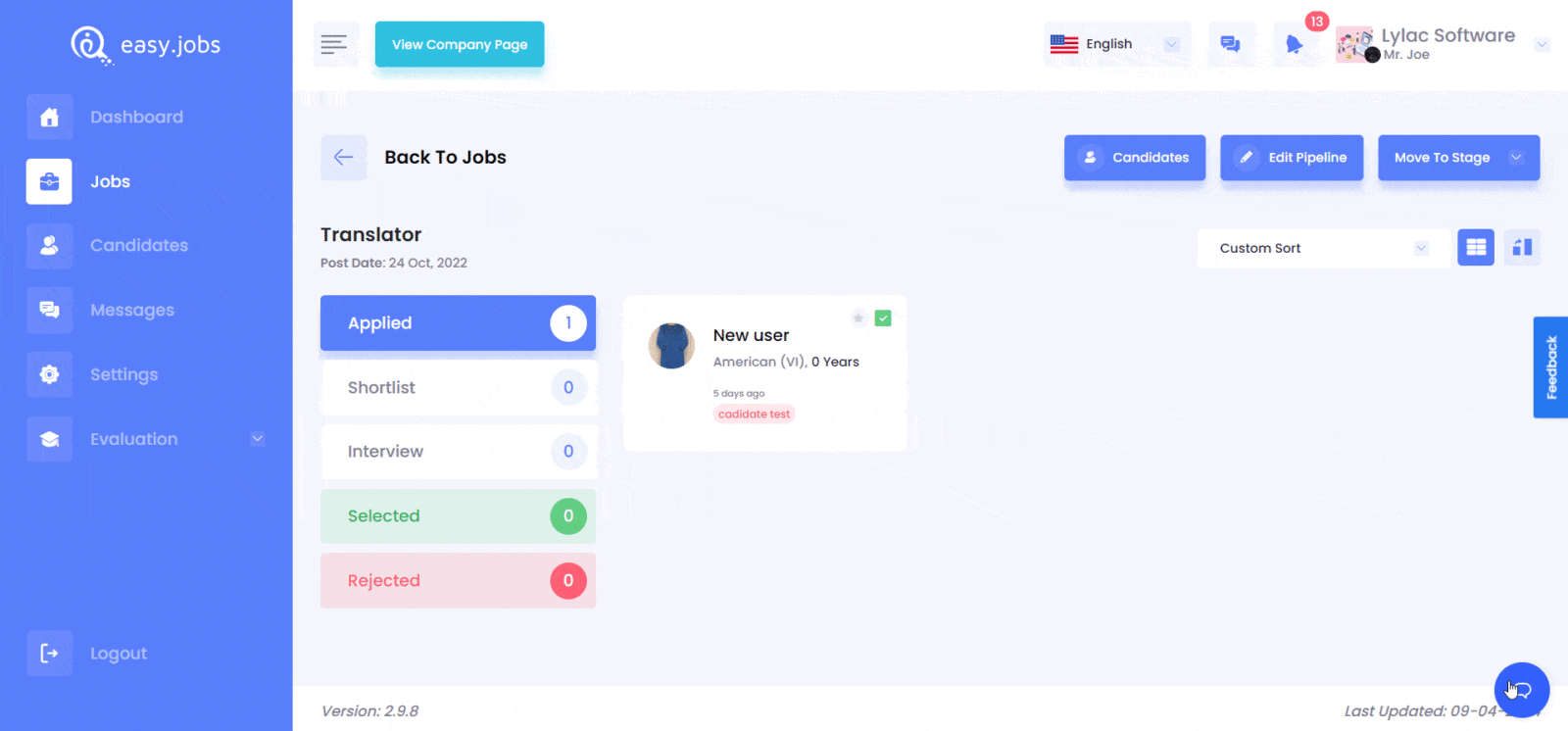 Using easy.jobs' simple setup process, any number of job posts, types, categories, information, or all details can be established instantaneously. Using this one solution, you can keep your employment profile beautifully up-to-date and organized.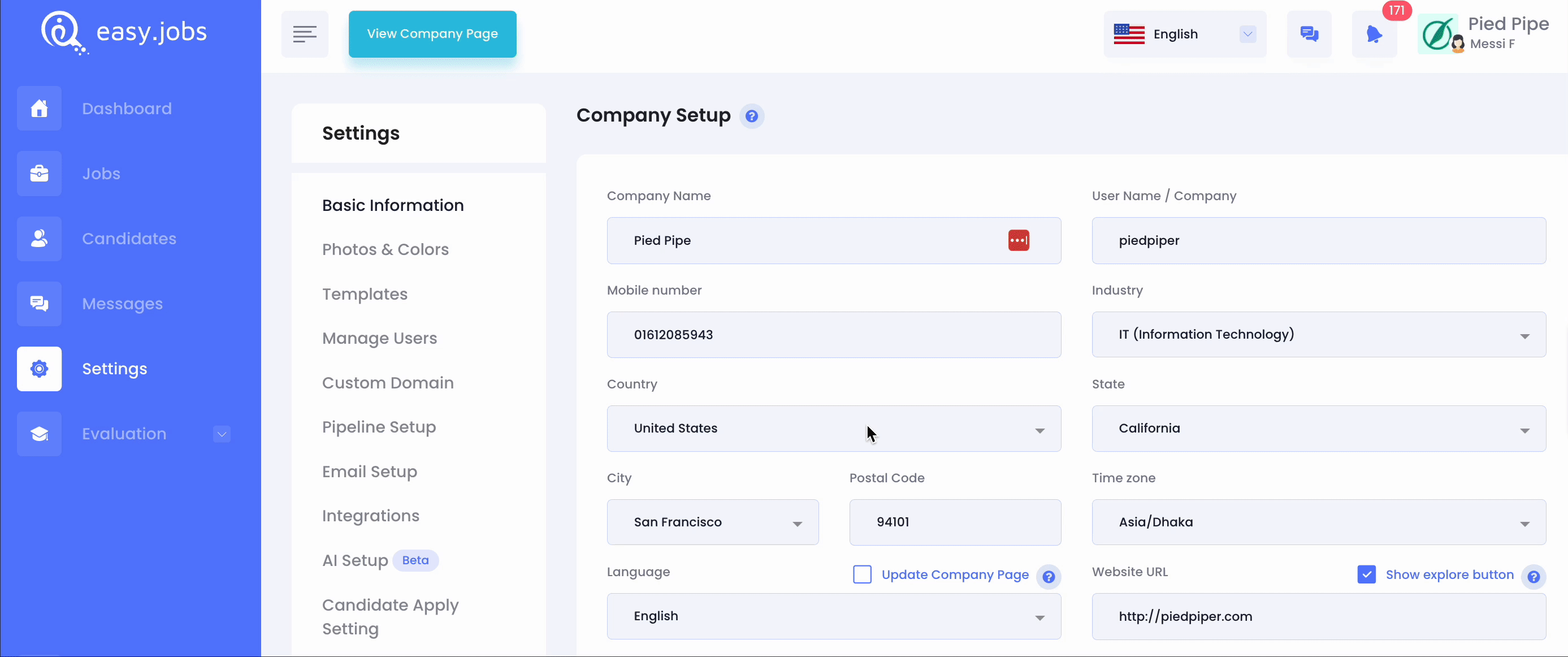 You can use any ready career site themes from your easy.jobs and customize the outlook of your career site as per your preferences. Without adding any code or extra effort you can make your brand profile stand out.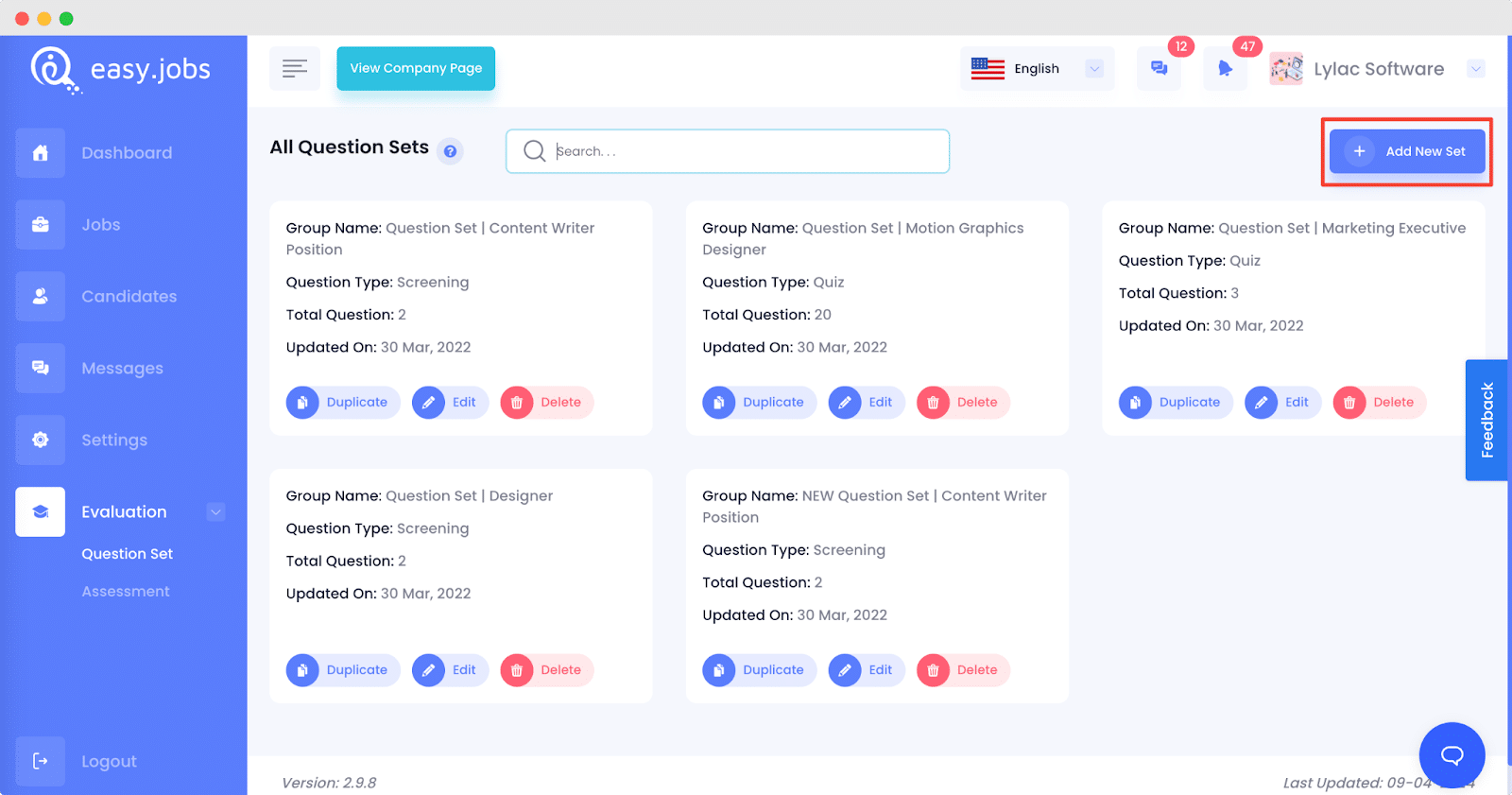 Besides, easy.jobs can help you to set up question sets, and quizzes to take an instant online test, and track and measure your candidates' results. You can then decide which applicants are capable of the next step and your remote hiring process quicker, and effortlessly.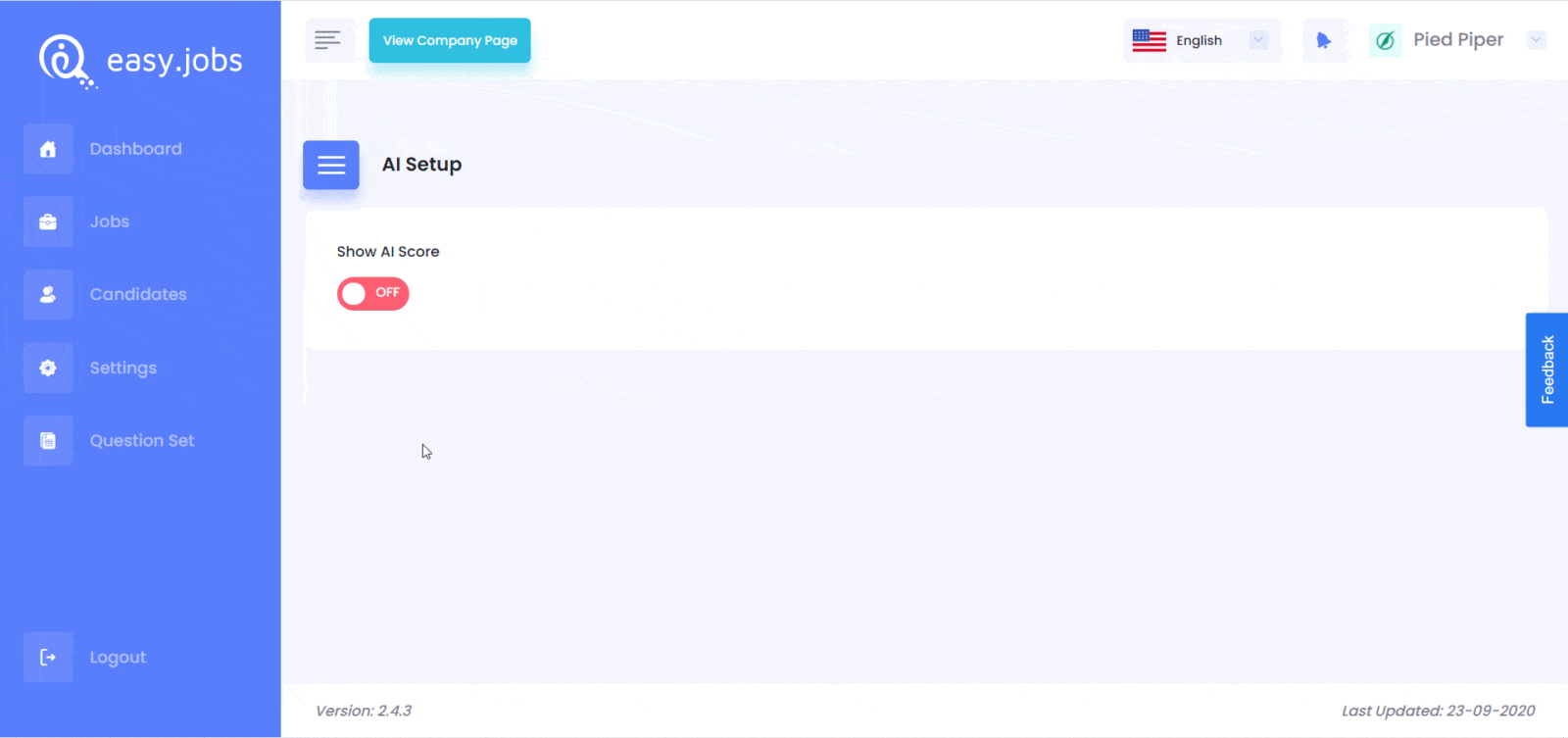 Moreover, easy.jobs powerful AI screening system can help you make your remote hiring process smoother and faster. Now by using this one solution, you can get all the facilities you have seen in the list of must-have features above and take advantage.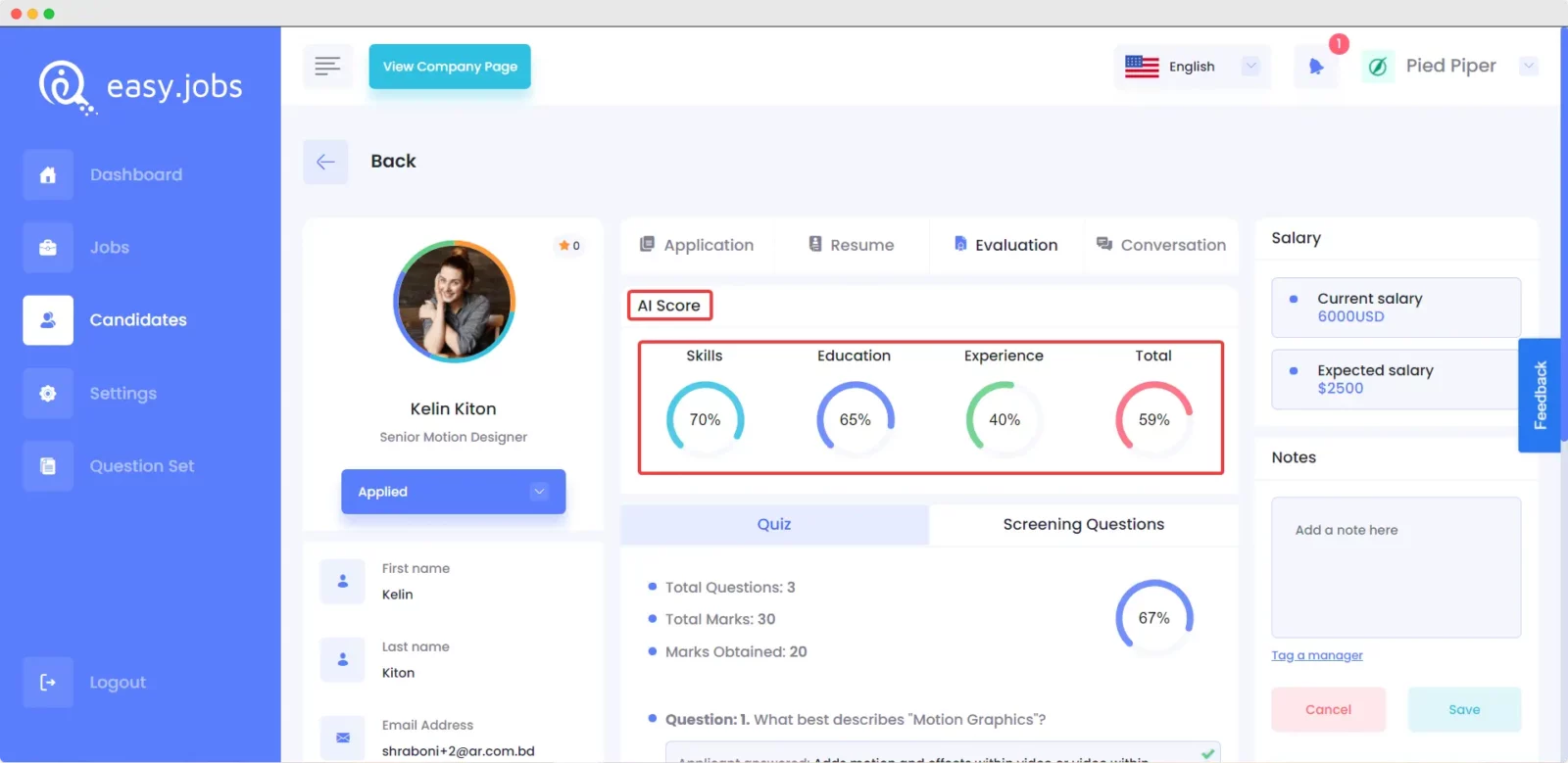 Along with easy.jobs, you can easily contact your customers by email and process the whole communication maintaining such statuses as candidate application to inviting a candidate, the candidate is accepted or rejected, and many more. You can set up the whole process and manage your onboard with ease. You can even communicate with a simple Messages option too.
In addition, you will be able to track and analyze your candidate's performance with the help of easy.jobs in-built analytics support. This will help you to evaluate your employment stats without any hassle.
easy.jobs also offer powerful integration with the video communication platform Zoom, Slack, WordPress, Google Jobs, and others.
Key Takeaways:
Create multiple job posts, configure types, and categories, and create your brand profile.
Advanced search, filter, and insightful in-built analytics support to track & analyze online applications.
Custom Domain facility & Video Conferencing support to enhance your hiring process faster.
Set question sets and get detailed reports immediately to measure performance.
In-app messaging systems, & integration with video conferencing platforms.
AI-powered screening systems with automation to hire suitable candidates faster, and more.
Powerful integration with WordPress & popular Elementor page builder.
Email Setup facility and direct communication facilities are available.
Mantal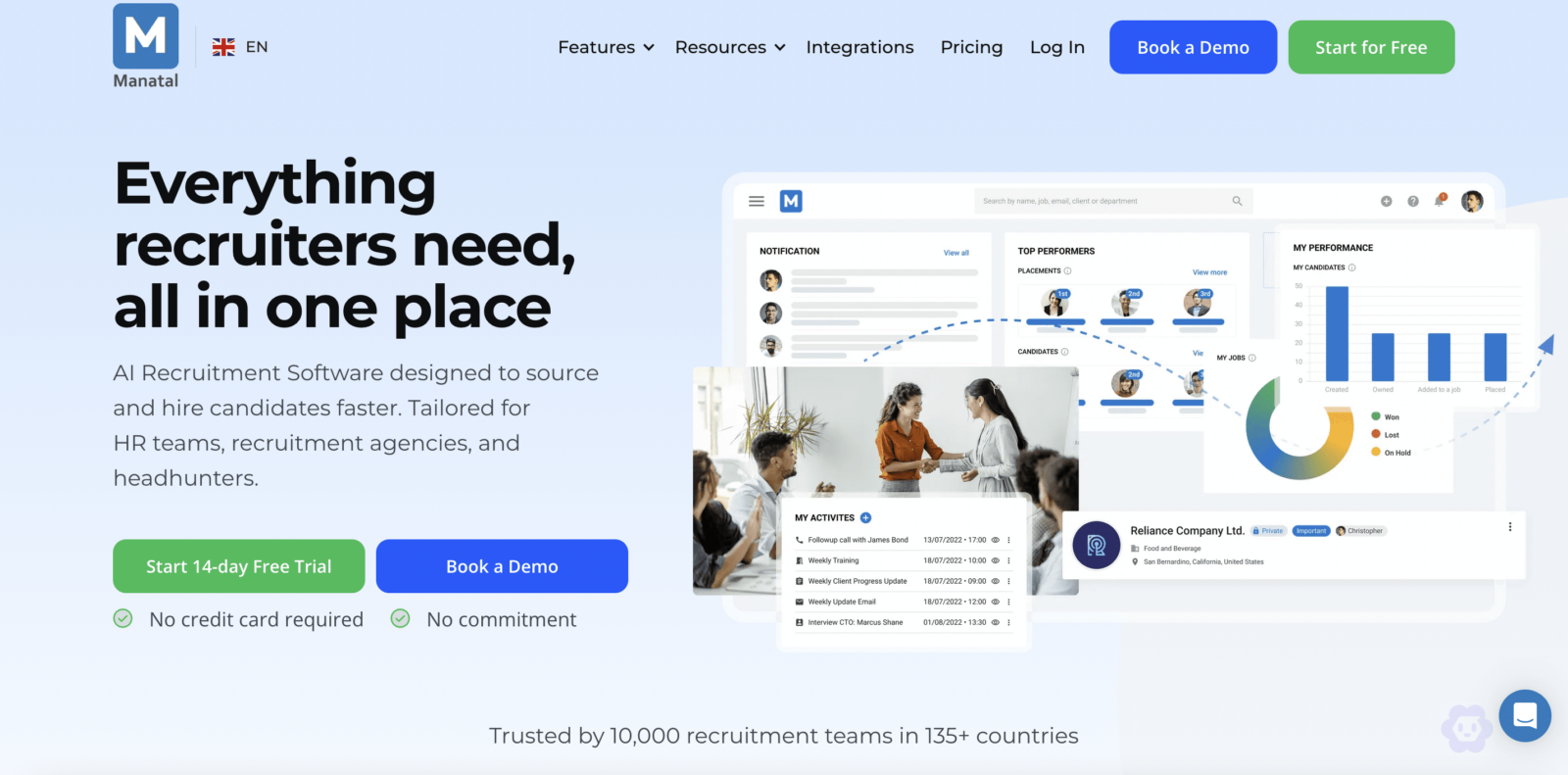 Mantal is one of the top-ranked smart hiring tools for recruiting. This hiring solution is designed to source and hire candidates faster and facilitate work for HR teams, recruitment agencies, and headhunters. It comes with automated screening, provide data-driven insights, personalized candidate experience, and a lot more.
Greenhouse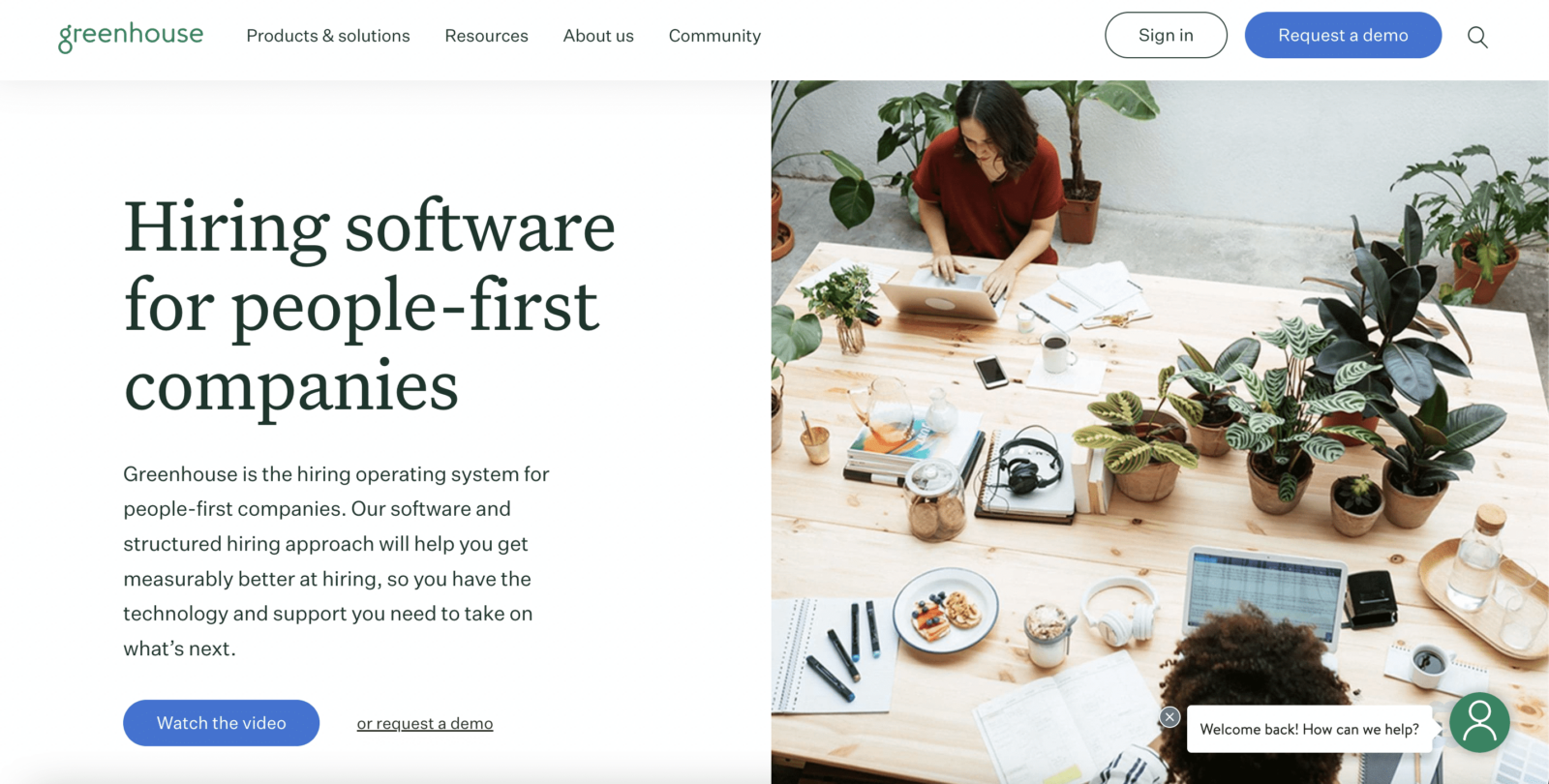 Greenhouse is another popular smart hiring tool that comes with a structured hiring approach. You will be able to hire more effectively as a result, giving you the tools and resources you need to tackle the coming challenges. It includes a candidate-centric strategy, scalable workflows, data-driven insights, and more.
Workable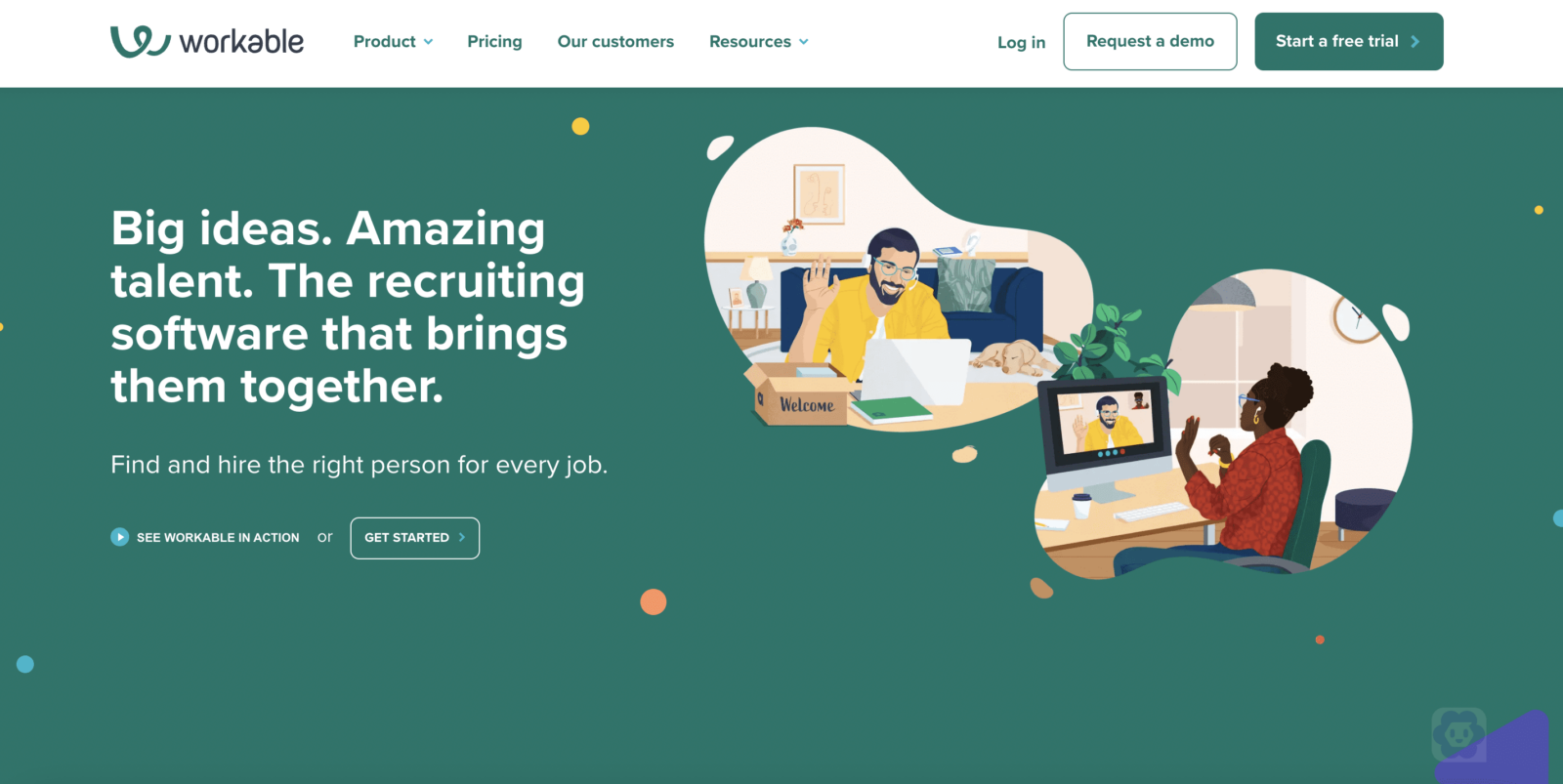 Workable is considered one of the leading smart hiring tools that helps you to hire the right talent faster. It comes with AI-powered sourcing, employee referrals, easy collaboration with hiring teams, and a lot more.
Smartrecruiters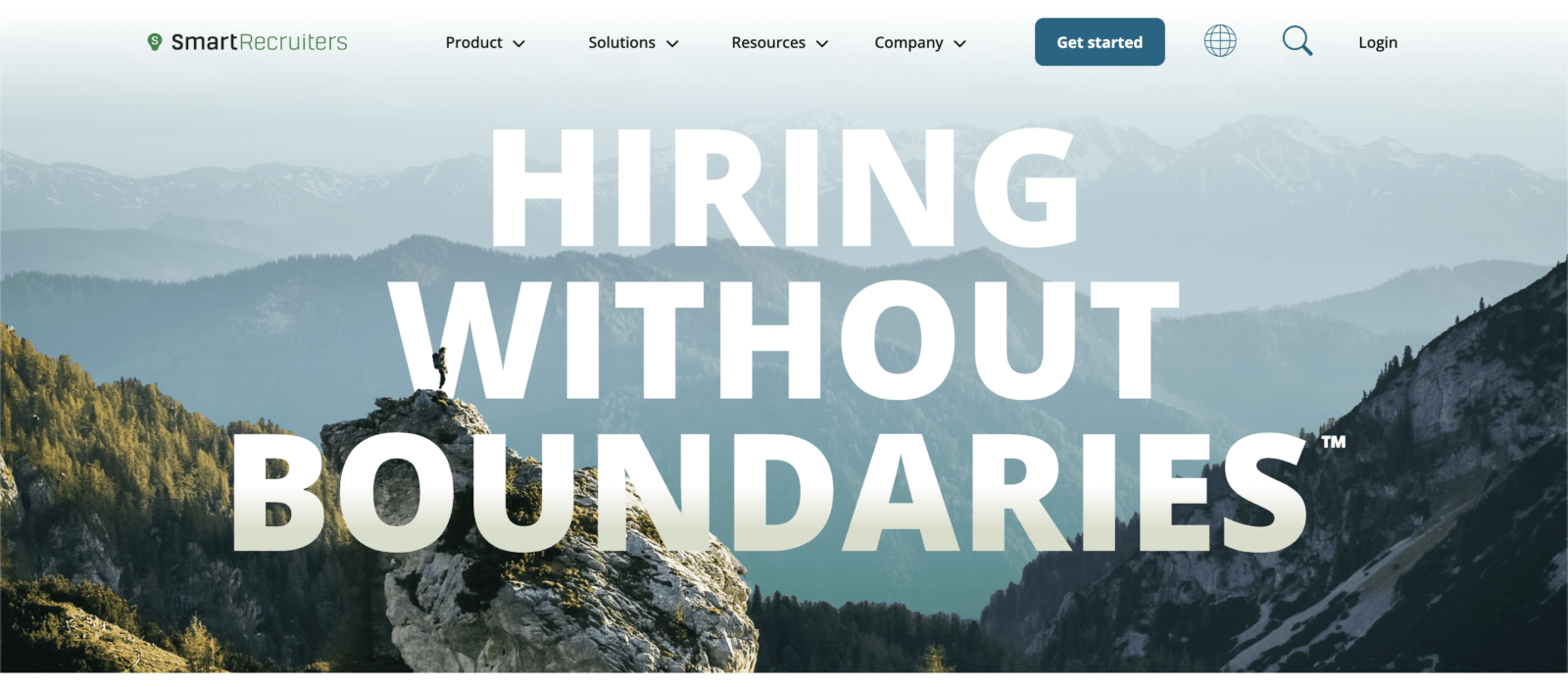 SmartRecruiters is another smart hiring tool to be compared with. It provides the only enterprise hiring platform that actually makes hiring easy. You will get delightful candidates, engage hiring managers, and boost recruiter productivity. It offers AI-Based candidates, matching automated screening assessments, fully-integrated testing, and many more.
Get The Best Smart Hiring Tool For Your Organization Now!
The recruiting process can be improved in terms of effectiveness, affordability, and dependability by using smart hiring tools. Although there are numerous hiring tools available, it's crucial to pick one that matches the particular requirements of your firm. You can enhance your hiring procedure and develop a stronger, more skilled workforce by carefully weighing your options and choosing the appropriate solution.
Hope you find this blog helpful. Let us know about your experience by commenting below. Don't forget to subscribe to our blog and join our Facebook community to get all updates. Enjoy!