The first ever WordCamp in Bangladesh took place this Saturday, 28th of September. WPDeveloper was proud to be the Platinum Sponsor and one of the Organizers of WordCamp Dhaka 2019.
After WordCamp Dhaka, we won't be wrong saying Dhaka has a big and very active WordPress Community who have been contributing to WordPress from the very early stage. This grand event saw students, developers, tech-experts, small business owners, entrepreneurs, bloggers and marketers attending the event. WordCamp Dhaka had something to offer for every WordPress enthusiasts.
WPDeveloper continues its streak by Sponsoring WordCamp Dhaka 2019
WPDeveloper was eagerly waiting for the event and meet all you talented people. We were delighted for being Platinum Sponsors for WordCamp Dhaka 2019 along with other reputable companies like JetPack and WooCommerce.  The core members from WPDeveloper family including our Founder Mr. M. Asif Rahman, CEO Mr. Nazmul H. Rupok and CMO Ms. Afshana Diya were 3 of the local Organizers of this WordCamp event. 
More than 700 Individuals joined the Event
Getting your hands on a ticket for WordCamp Dhaka was as hard as securing a first-row seat on the first screening day of Avengers End Game. As soon as the first window for the tickers was opened for WordCamp Dhaka, we witnessed a Digital Stampede of WodPress lovers. And just within 14 minutes, all tickets were sold out.
It would have been a disappointment if a second window wasn't announced. Luckily organizers for WordCamp Dhaka issued a second series of tickets and it also got sold out within minutes. In total 720+ individuals participated in the event, and that also excluding organizers and sponsors. 
Twitter was Overflowing with #WCDhaka Tweets
#WCDhaka was trending on Twitter. Yes! Almost all participants for WordCamp Dhaka shared their thoughts and experience on the predominant micro-blogging platform. 
The crowd was great. Each of panel sessions witnessed great engagement from the crowd. And in between sessions we saw the crowd visiting all the stalls, engaging in conversations and collecting SWAGS.
WordCamp Dhaka just started with @Asif2BD M Asif Rahman's question- 'who is attending WordCamp for the first time?'

We have got around 90% first timer attendees here!
We Love Contributing to WordCamps
WPDeveloper Team loves attending WordCamps. We love it because it gives us the opportunity to meet like minded people who are fascinated by WordPress. In 2019 so far, we have been involved in sponsoring WordCamp Europe, WordCamp Singapore and others. 
We have been with WordPress for almost 8 Years now. It's fascinating how WordPress landscape has changed over the years. We love giving back to the WordPress Community and share our insight.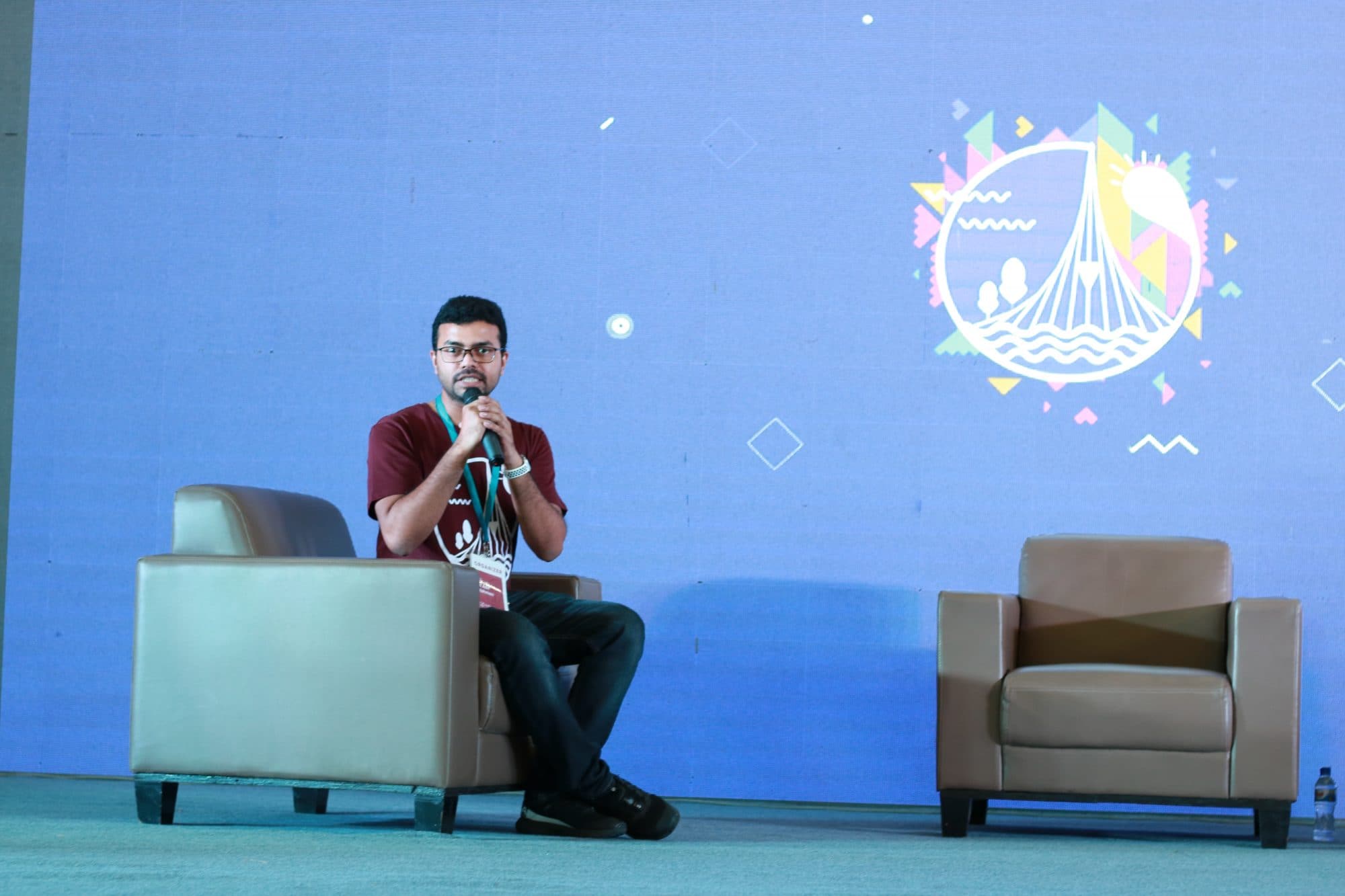 WordPress Community and our user base has been very kind to us. As a token of appreciation for your love we always bring Cool Swags to every WordCamp we attend.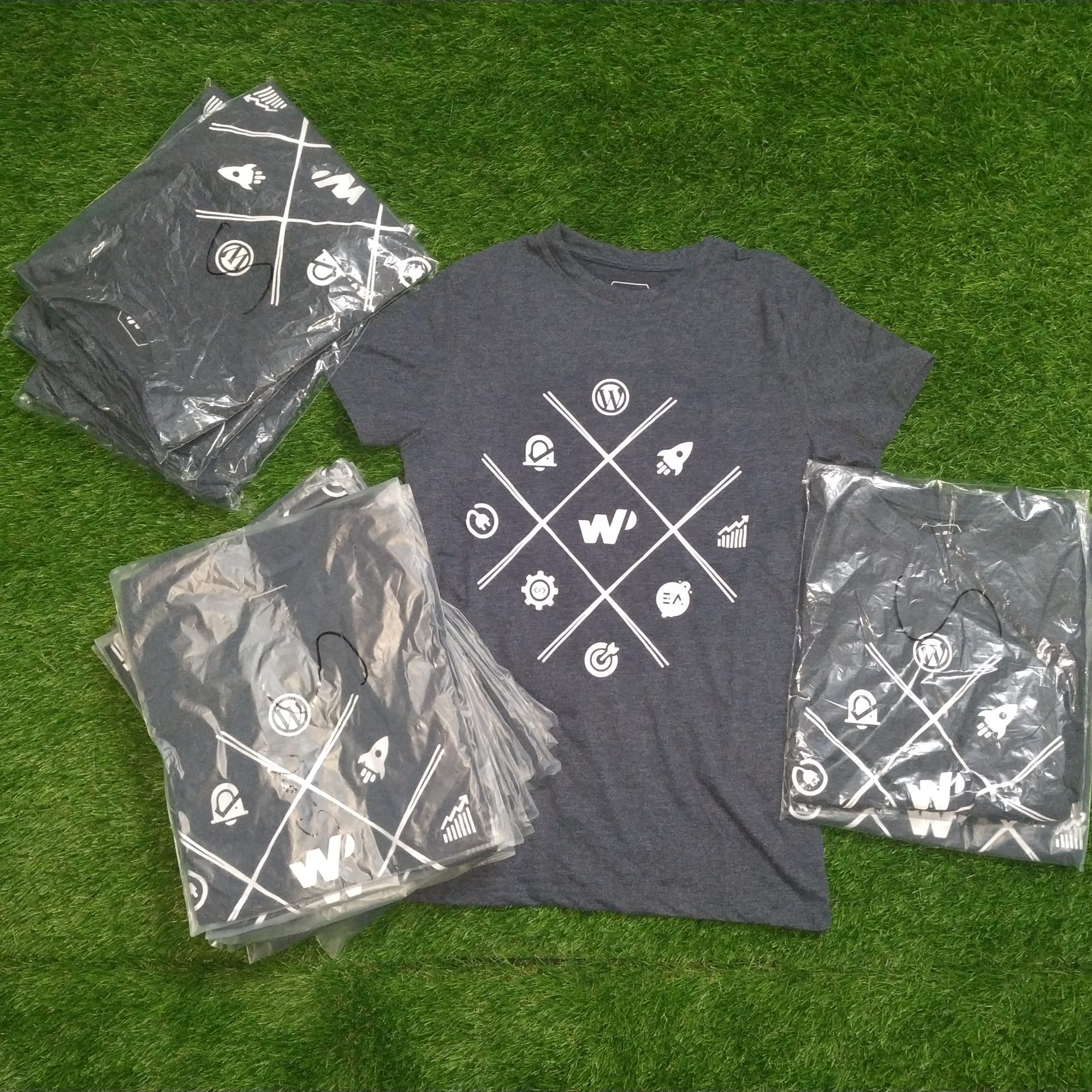 WPDeveloper brings Swags to every WordCamp!
We bring SWAGs to every WordCamp and happily distribute them among our users or anyone who loves WordPress. But this time, we planned an interactive game for all WordCamp Dhaka participants. We prepared a Fortune Wheel where participants could try their luck and win exclusive prizes. 
People loved the idea of a Fortune Wheel in a WordCamp. They flocked our stall in hordes and tried their luck 
Lucky participants took home Stikcers, Wodden Tags, T-Shirts and Key-Rings. Apart from that we had people who won Lifetime License for WPDeveloper Plugins. The smile on their faces after winning the License for plugins such as NotificationX, Essential Addons and Elementor PRO was worth all the trouble arranging such a Game. 
Speakers At WordCamp Dhaka 2019
WordCamp Dhaka held multiple Speaker sessions by industry-experts. Each session covered a different topic related to WordPress. There are a total of 23 Speaker Sessions full of valuable insights into the WordPress industry. In fact, Founder of WPDeveloper Mr. M Asif Rahman, who is a long time WordPress Enthusiast, Serial Entrepreneur, and Angel Investor, participated in the event as the First Panel Speaker. He shared his thoughts and insight into the topic 'Future Prospects in WordPress: Business & Beyond!' If you missed the event, don't worry. You can watch all the Panel Sessions by visiting the official Page of WordCamp Dhaka.
Looking Forward to WordCamp Asia 2020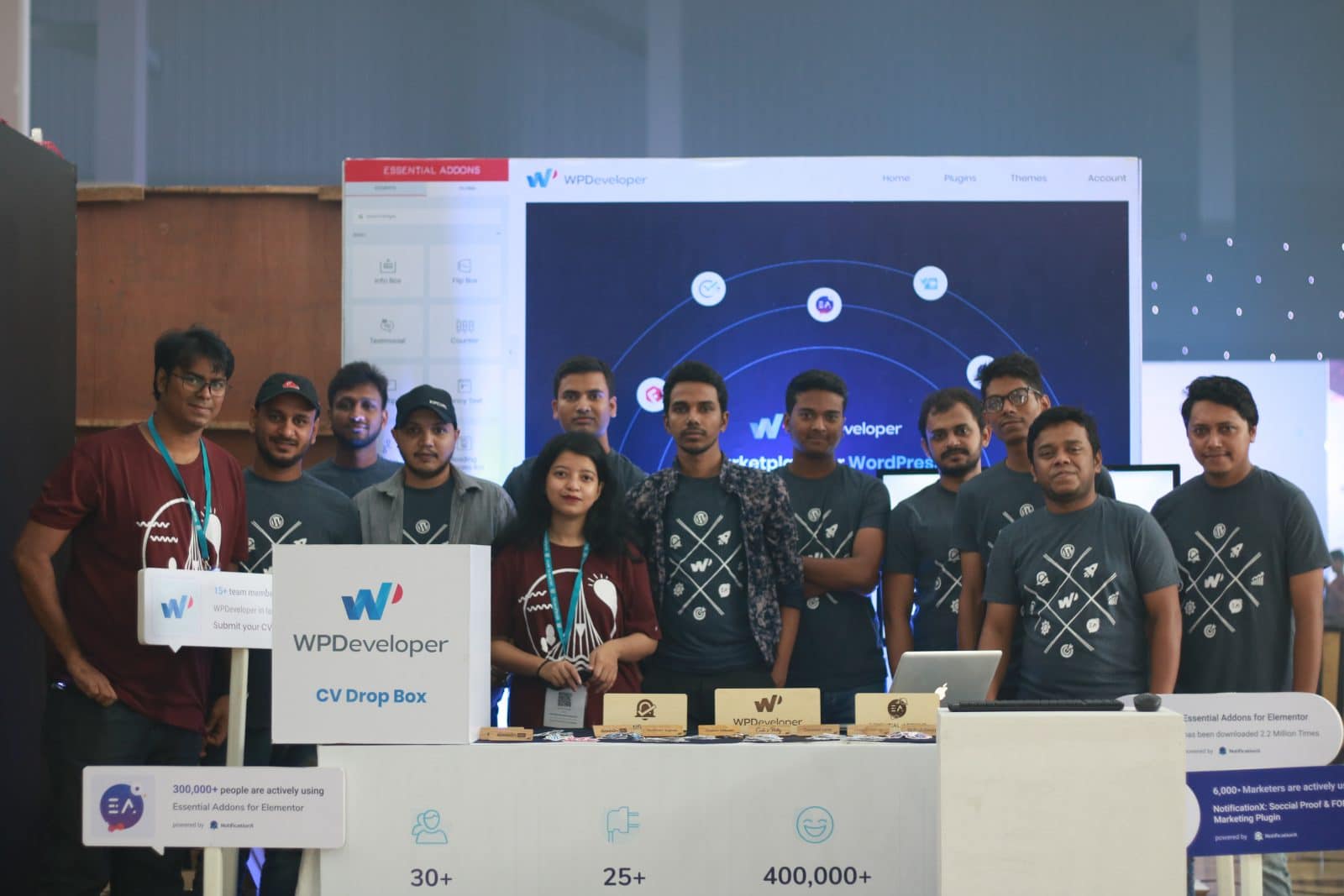 After the success of WordCamp Dhaka 2019, we have only one thing to say to the organizers. Well done! We hope Bangladesh WordPress Community found encouragement through such a grand event. And next year we hope to see participants from all the districts of Bangladesh. Until next time.