If you have a blog and looking for a WordPress Auto Social sharing solution, then you are in luck today! With the latest version of SchedulePress which was known before as WP Scheduled Posts, now you can schedule and automatically share your blog posts on multiple social profiles including Facebook groups, Pages, Pinterest, LinkedIn, Twitter, etc.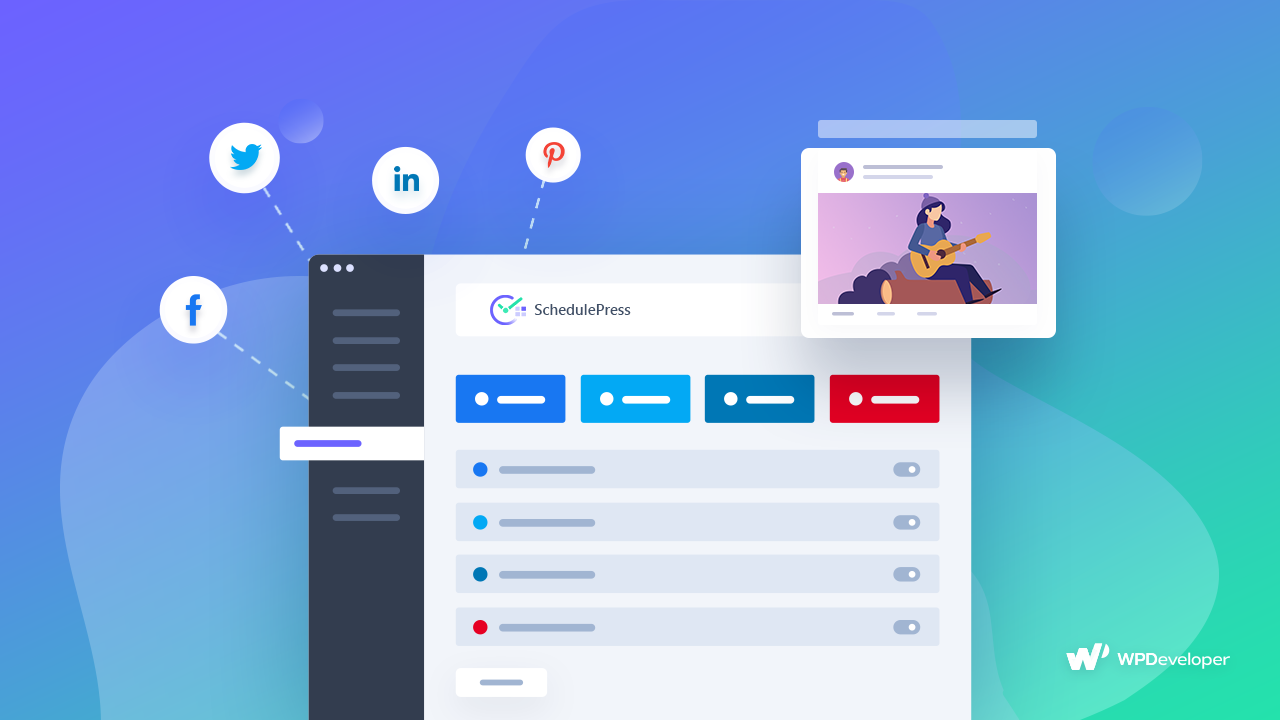 Scheduling your posts for social sharing is one of the hectic but daily activities for anyone who is trying to boost engagement on social media. Content marketers always suffer from having the right tool that will automatically share their posts on multiple platforms. They have to share posts manually on social profiles, pages, or groups which seems difficult to maintain and time-consuming.
To handle these issues permanently, SchedulePress has added a new feature to facilitate you all who wanted to share your schedule content automatically on the multiple social profiles, pages, or groups. It has powerful seamless integration with Facebook, Twitter, Pinterest, and Linkedin to share your posts through an automated process without taking any manual workload. 
Why You Might Need Social Media Automation?

Every time creating separate posts manually for each social media platforms individual profiles, pages or groups is a tough task to accomplish accurately. It's an all-way lengthy work process which makes the simple work difficult. On the other hand, sharing your website content on multiple social media platforms automatically will increase work productivity, efficiency, and save a lot of valuable time.
You don't have to post your content manually or to remember which posts you have to share or not. Once your post goes on air, the rest of the work will be done through automation. In some cases, you can do this with direct sharing from the editorial panel. This makes content marketer or bloggers work much easier than before which saves time, money, energy and removes hassles permanently.
For instance, you are maintaining a blog site with multiple writers who used to create content on a daily basis. It does not sound efficient if they have to always check the schedule and then make it prepare for posting. Or you want to make it publish for separate pages or groups that you maintain will also be served by the automation process.
So to make your posts sharing work faster and effective, SchedulePress Pro comes with its amazing updated automation features besides their content scheduling function. Now by using one tool, you can sync your both scheduling and posting content on the website with social sharing facilities. Before, you have to get a separate plugin for each which is a bit expensive and creates a hassle. This one in all perfect solution is affordable and efficient to serve your both purpose synchronically.
SchedulePress Amazing Functionalities To Streamline Social Sharing



SchedulePress will automate your content scheduling process for Facebook, Pinterest, Twitter, and LinkedIn. It will manage your different social profiles, single pages, and groups. It will automatically appear on the sidebar of every blog on site. From there you can easily choose and maintain in which platform you want to showcase your blogs while you are writing.
After when your content goes live, it will then publish it on your social profiles in an automated process. You will be able to choose which groups or pages to publish. It will help you to customize your social sharing content with ease. You can add hashtags, banner images with extra spicing lines, links, and make it stand out for visitors to boost your post engagement. It also comes with direct social sharing features from the editorial panel if for any reason you need it.  Now let's check out how these social media sites work with SchedulePress Pro.
Get Started With Social Media Automation Process
For each social media, you have to integrate your account with SchedulePress first and then you are ready to go and explore its amazing automated features and functions.
WordPress Auto Social Sharing On Facebook Profiles, Pages & Groups 
You can choose which of your Facebook pages or groups, your content will be published on a daily basis or for a particular content too. It will make it publish on your social profile automatically when it goes live on your website. But for that, you have to configure your social account first to get started and to more about this you can check out this documentation.
You can also customize your template representation and the overall look. You can add tags, links, or metadata or any custom content for your social sharing.
Automatically Tweet On Twitter 
Twitter account configuration is mostly similar to the Facebook account. You can check out this documentation to know more. You can customize your social sharing template content, add categories, and thumbnail image to it.
On the other hand, you can add banner images for your Twiter posts and directly share them from the editorial panel at any time. Besides that, it will automatically be shared on the Twitter profile when your content goes live on the website.
Automatically Publish Your Posts On LinkedIn 
There is a bit different here to configure this LinkedIn Account. You have to first integrate then you will be able to add your profile with SchedulePress. Once you have done, you are all ready to go. You can choose your social banner image as well as other social sites. You will be able to share your content tweet directly from the editorial panel.
Besides that, you can customize your social sharing templates by setting up the content type, add categories, and customize the overall content to make it look more engaging for visitors.
Pin Your Published Content Automatically On Pinterest Boards 
Like others, you have to configure your Pinterest account first to automate the social sharing exclusive feature for your content. For that, you have to create an app first and then you have to integrate your account. You can check out this documentation to know more.
You can choose your preferred social sharing banner image to make your post look more interactive. Not only that, but you will also be able to select your Pinterest board or can go with your default boar to showcase your content automatically on your Pinterest board. You can directly share the post from the editorial panel if you want.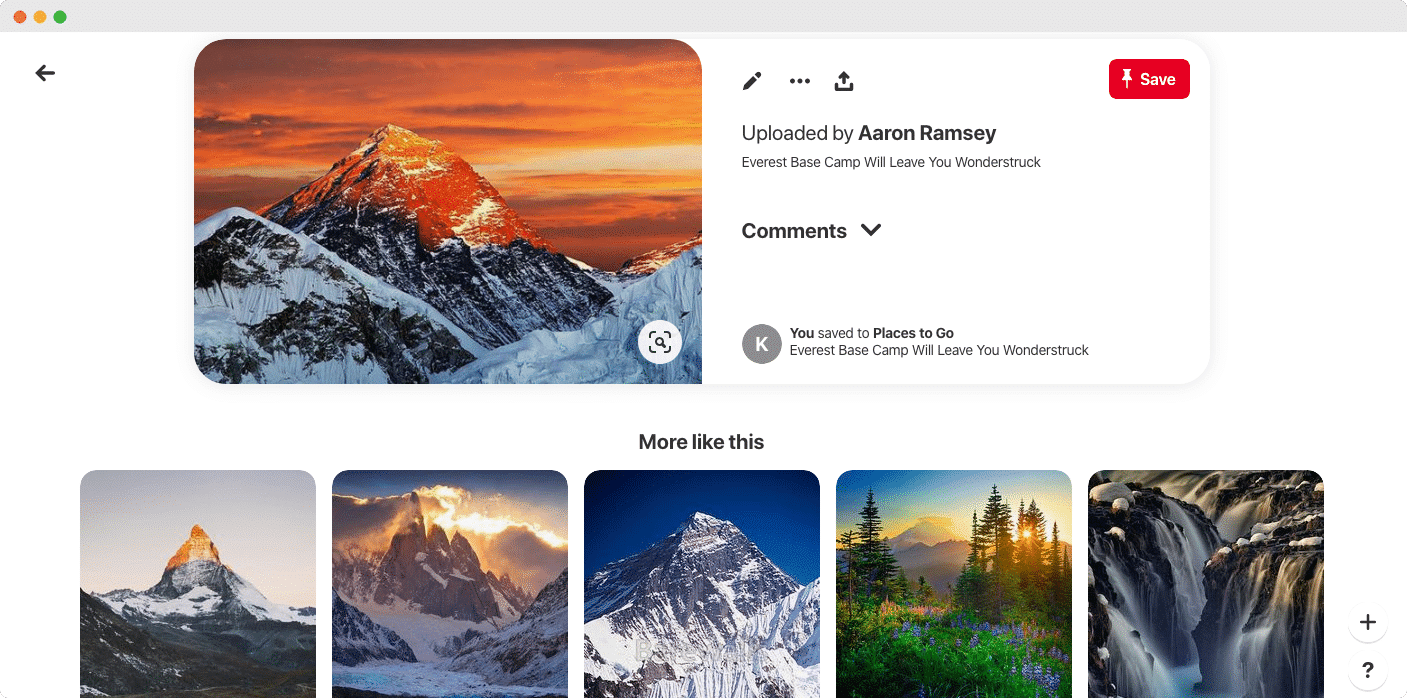 Wrapping Up
It sounds amazing when you get the chance to share your daily posts on social media automatically. And if you get both scheduling and sharing content facility on one tool, then it will boost your work far more than before. SchedulePress comes with these exact advanced features and functions to facilitate your content planning to marketing work effectively with full synchronization.
If you find this blog helpful, then let us know by commenting below. And if you don't try SchedulePress yet, then try this now!