As we all know, broken links are the worst nightmare for anyone who has a website that needs to be ranked. If you use WordPress, you may find link redirection plugins that can assist you to redirect your visitors to the correct URL instead of bringing them to incorrect or broken URLs. Let's dive in and learn more about some of the best WordPress plugins for link redirection.

Link Redirection: What Is It & Why Do You Need It?
URL redirects instruct search engine bots to see a specific website page from a new location, both permanent or temporary. In this case, the HTTP protocol specifies status codes for redirects. When a browser uses HTTP codes to request a specific page, the server responds with a series of numbers. The codes may include 301, 302, 200, 404, or 503 redirections. Each of these types of the redirection has its own set of features. Let's find out some of the major types of link redirections below: 
301 Redirection: Permanently Redirect Visitors
As mentioned above, link redirection can be of different sorts. Among all of them, 301 redirection is the most common. Using this redirection code, you can redirect your site visitors to the new redirected URL without any time limit.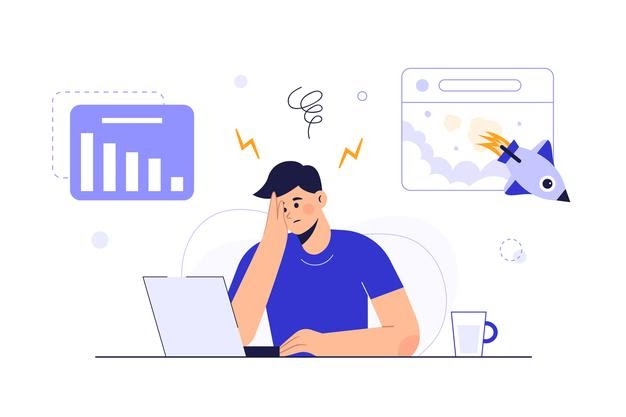 If you don't employ the correct link redirection solutions for your website, the link redirection procedure might be very complex and complicated. That is why, while you are moving your website to a new URL, you must notify search engines such as Google, because Google remembers your old link and you've set it to the new URL destination, anyone who visits the old URL will be automatically redirected to the new one. If you are a WordPress user, you can move your domain, document, change page protocol, change the website URL structure, and such using simple redirection plugins. 
302 Redirection: Temporarily Redirect Visitors
You might want to redirect your site visitors to a deal page for a short period of time. In that type of case, 302 redirection is the best choice to pick. This redirection process allows you to track and test your websites. It's also used to send a URL to a promotional page, a product page, or a seasonal goods webpage. Marketers who use WordPress to maintain their website and links, use link redirection plugins to do these tasks. 
307 Redirection: Redirect Visitors Temporarily For Short Term 
When you are conducting any site maintenance activity or running a massive renovation on your site, your visitors will find your website unavailable. Eventually, it will affect your website's SEO ranking as well. To avoid a situation like this, you can use 307 redirections to temporarily redirect your visitors and save your site from a drop in SEO performance.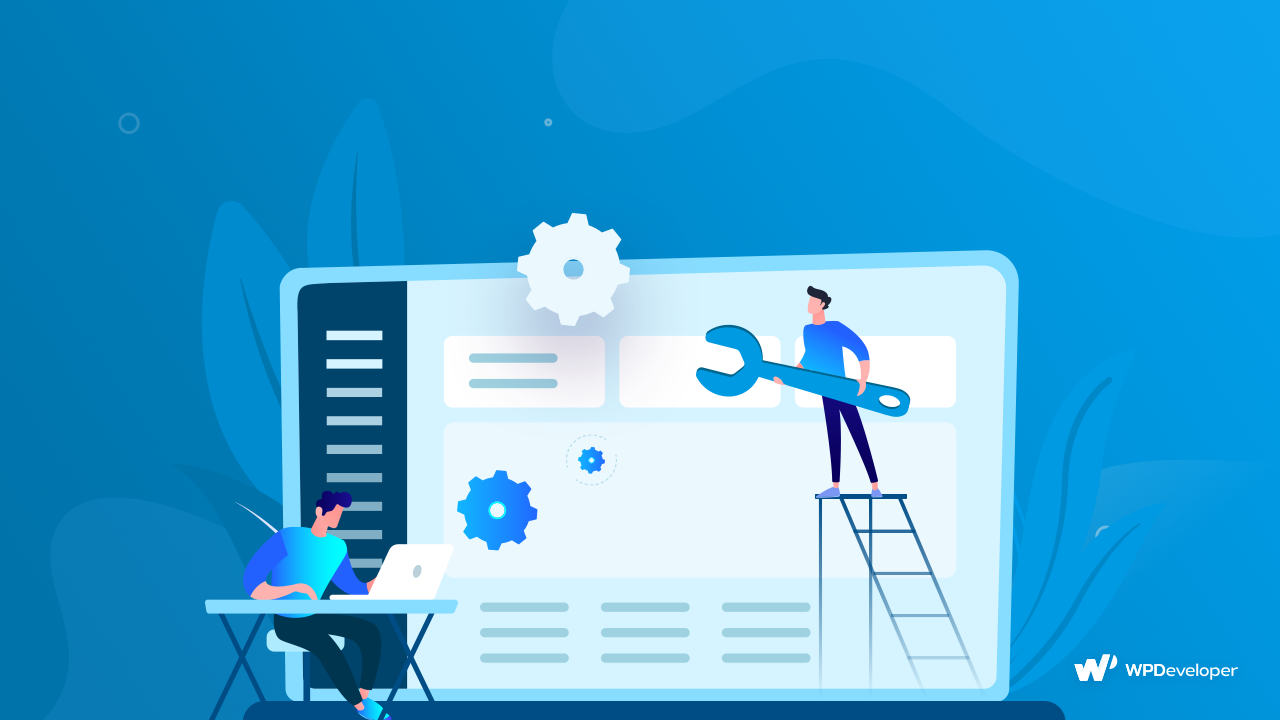 These are some of the major link redirection codes that are used by all sorts of WordPress users, You can do these redirection processes easily using some of the best link redirection plugins. We have gathered some of the best link redirection plugins below: 
Top Best WordPress Link Redirection Plugins 
Now that you know the use cases of different types of link redirections already, you might want to use them for yourself as well. Even though people use specific codes to implement these redirection processes, WordPress users can simply use link redirection plugins on their websites. Let's explore all the top best WordPress link redirection plugins below: 
BetterLinks – Shorten, Track and Manage Any URL

BetterLinks is an amazing plugin that allows you to simply redirect URLs, employ link shortening, and assess the performance of each link. You can quickly redirect 301, 302, and 307 pages with this plugin. You can set a redirect type for each link without using any code. BetterLinks allows you to generate new links for 301, 302, and 301 redirects in just a few steps.
Multiple Redirect Links Using BetterLinks
Using BetterLinks, you can easily redirect 301, 302, or 307 redirects just within one click. You need to choose the type and implement it. This plugin is super easy to create new links and set redirect types without any coding. That's how easy it is to manage the redirection process using this simple WordPress plugin.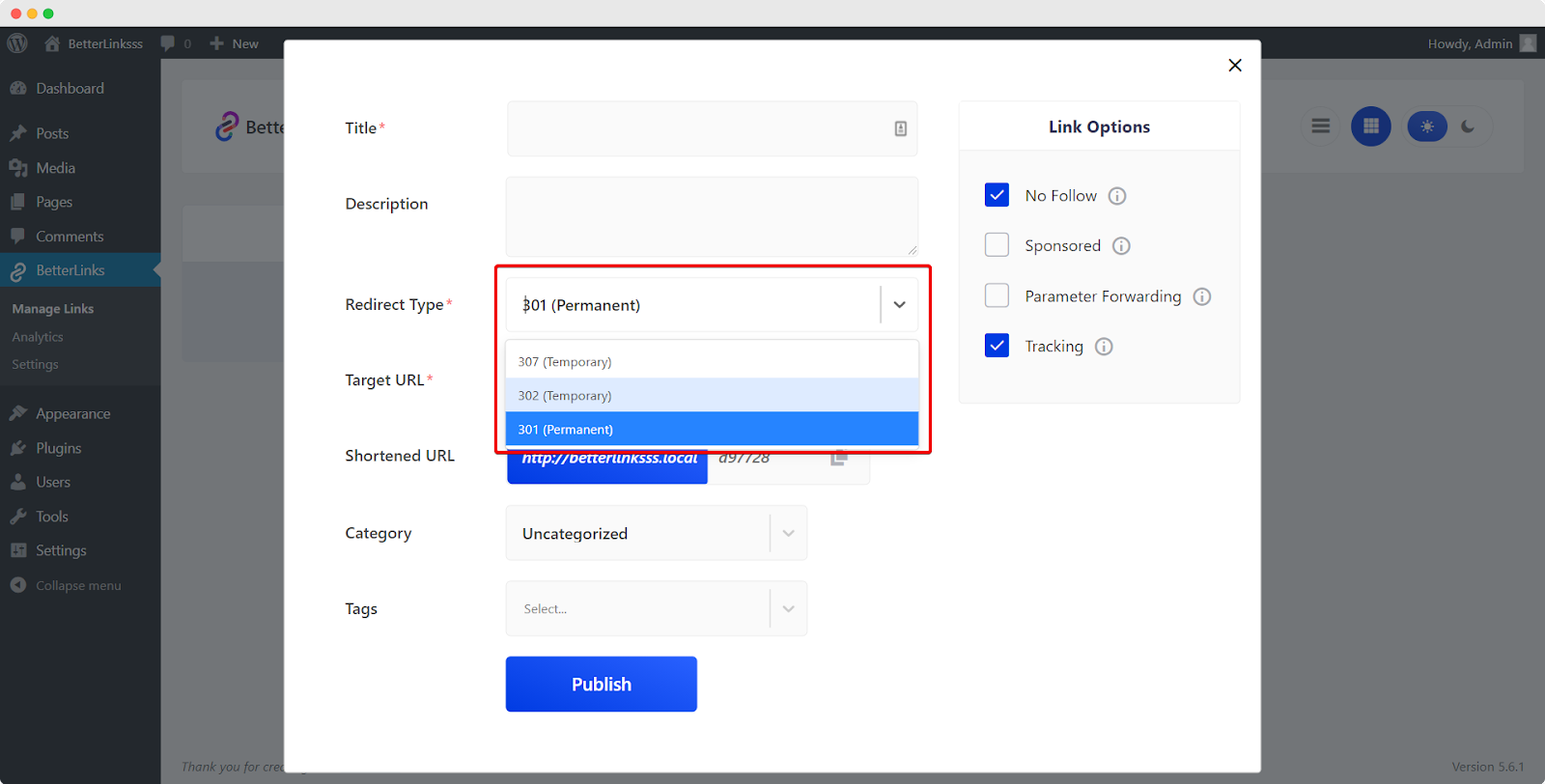 Create Shortened Links Using BetterLinks 
As mentioned above, BetterLinks is an all-in-one plugin that also helps you to shorten your links to create pretty links. These pretty links are more likely to be clickable when it comes to marketing promotions. So if you want to boost your click-through rate, you can create meaningful and shortened links instantly using BetterLinks WordPress plugin.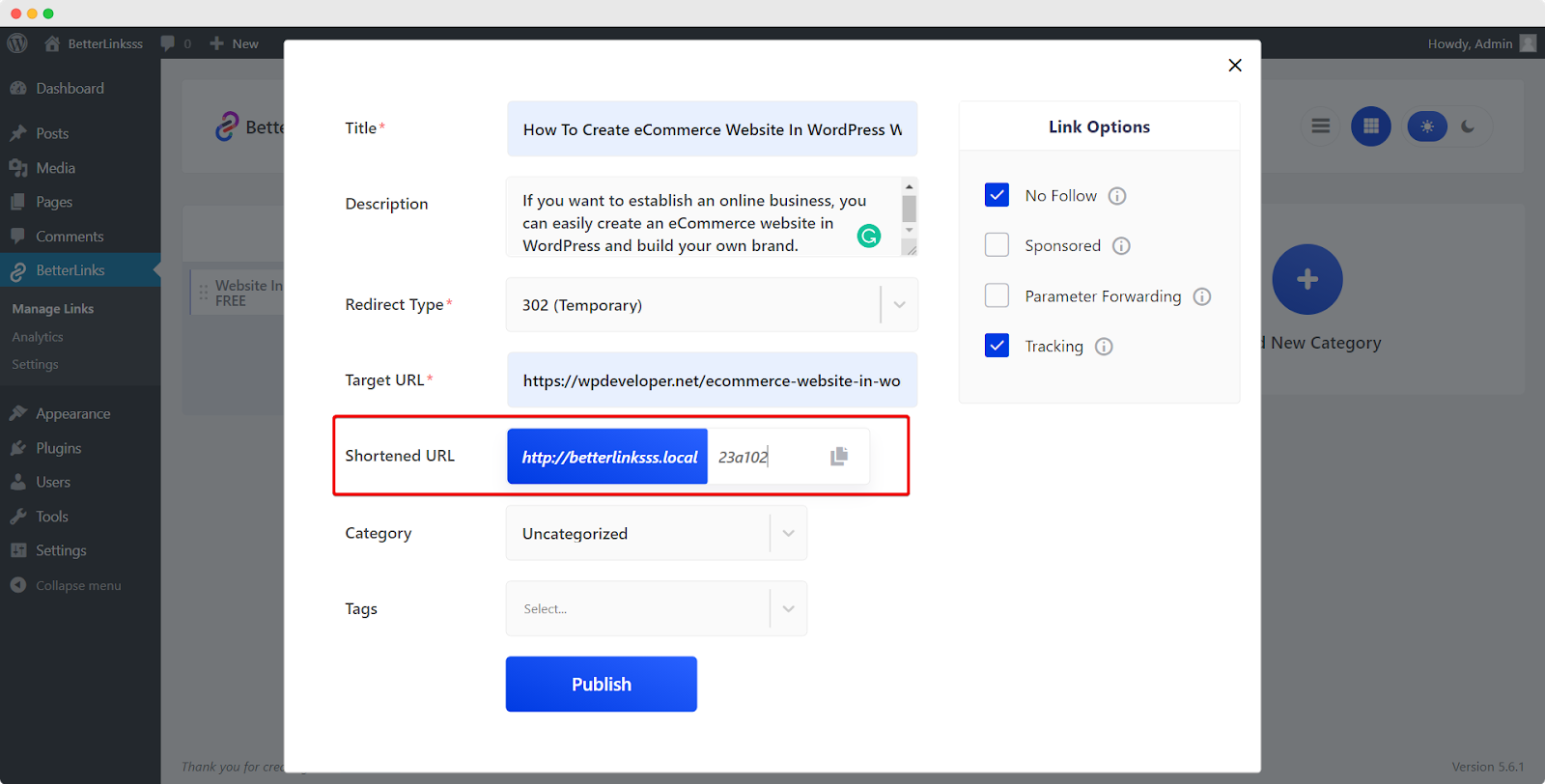 Analyze Link Performance For Better Tracking
It is essential to track down the link performance when you are actively using link redirection for your website. This type of monitoring will help you to improve your SEO performance for your site. BetterLinks has a built-in analytics option with which you can easily track if your URL redirection is working well or not. From this analytics feature, you may know the click-through rate, the bounce rate, types of browsers, and numbers of IP addresses all in one place.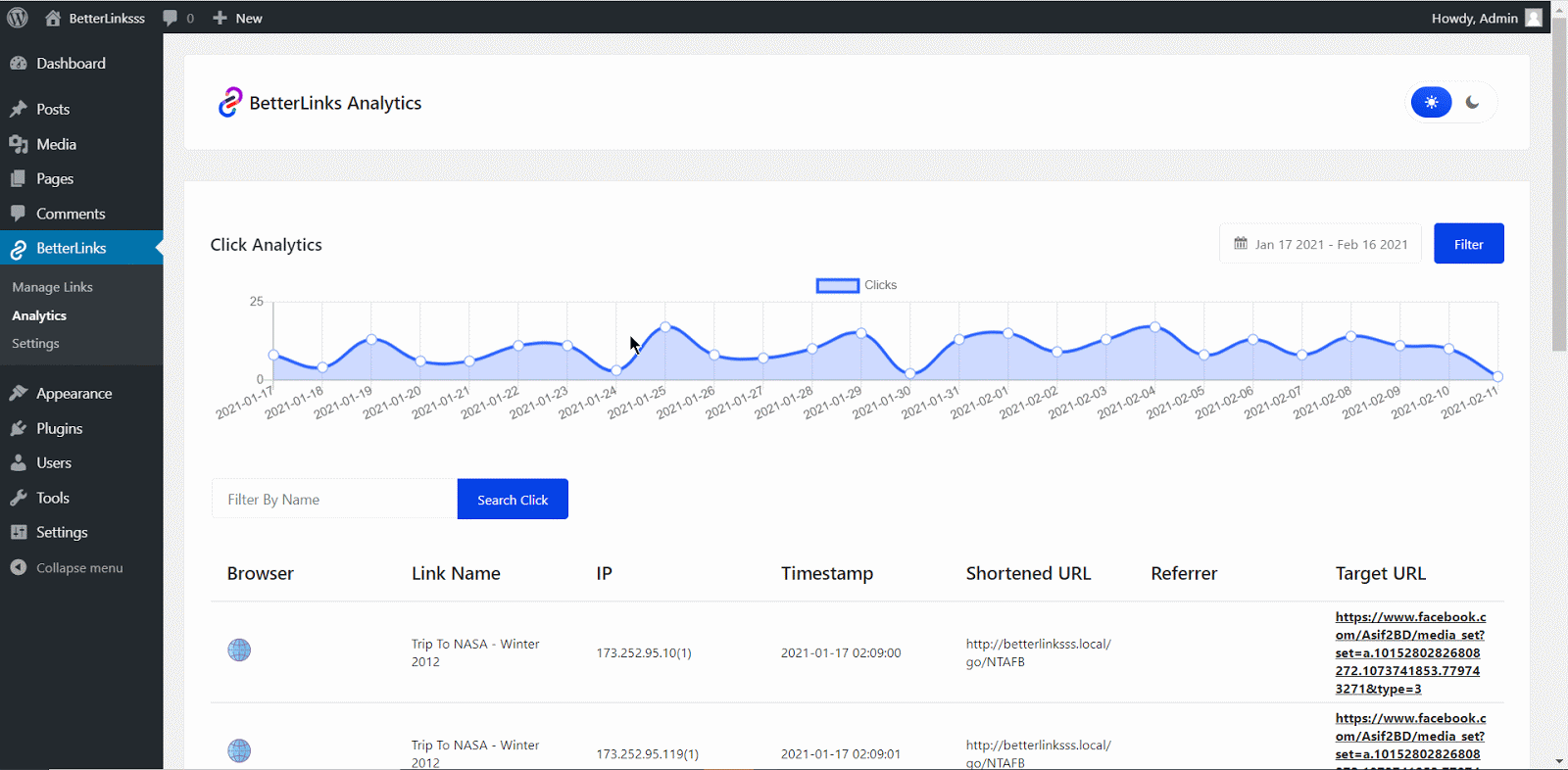 Easy Data Migration To BetterLinks 
Even if you are using other plugins to manage your website links and for URL redirections, you can migrate to BetterLinks any time you want. BetterLinks allows you to import data, which will be combined with other redirect links. You can also import data from redirected links' analytics.
Pretty Links: Most Popular Link Redirection Tool

Pretty Links is another WordPress URL redirection plugin that can help you create custom URL slugs and redirect them using a variety of redirect types. The premium edition of this link shortener plugin includes more functionality than the free version, but you will get the complete package if you choose the premium version. This plugin is great for keeping track of affiliate links. You'll be able to replace the URL keyword with the premium plugin. There is also a 14-day money-back guarantee and a 14-day trial period. 
All In One SEO
All In One SEO is the ultimate game-changer in terms of link redirection. If you are looking for a premium plugin that will offer a top-notch link redirection system, this is the one for you. With the free version of this plugin, you can optimize your SEO strategies but with the premium version, you can easily manage your links and redirect to any type of redirection type. You can quickly manage 301 redirects, track 404 issues, and fix dead links using the redirection manager. Pasting your old and target URLs into the proper fields is all it takes to manage your redirects. This plugin also allows you to redirect several URLs to the same destination at once. 
A Guide To Use Link Redirection Plugin On WordPress
As you have seen some of the top best WordPress link redirection plugins already, let's see how you can use one on your WordPress by following some simple steps. In this simple guide, we will show you how to install and use the BetterLinks WordPress plugin. 
First, you need to navigate to the WordPress dashboard and go to the Plugin option. Search for the 'BetterLinks' plugin in the search bar. When you find the plugin, install and activate it on your site.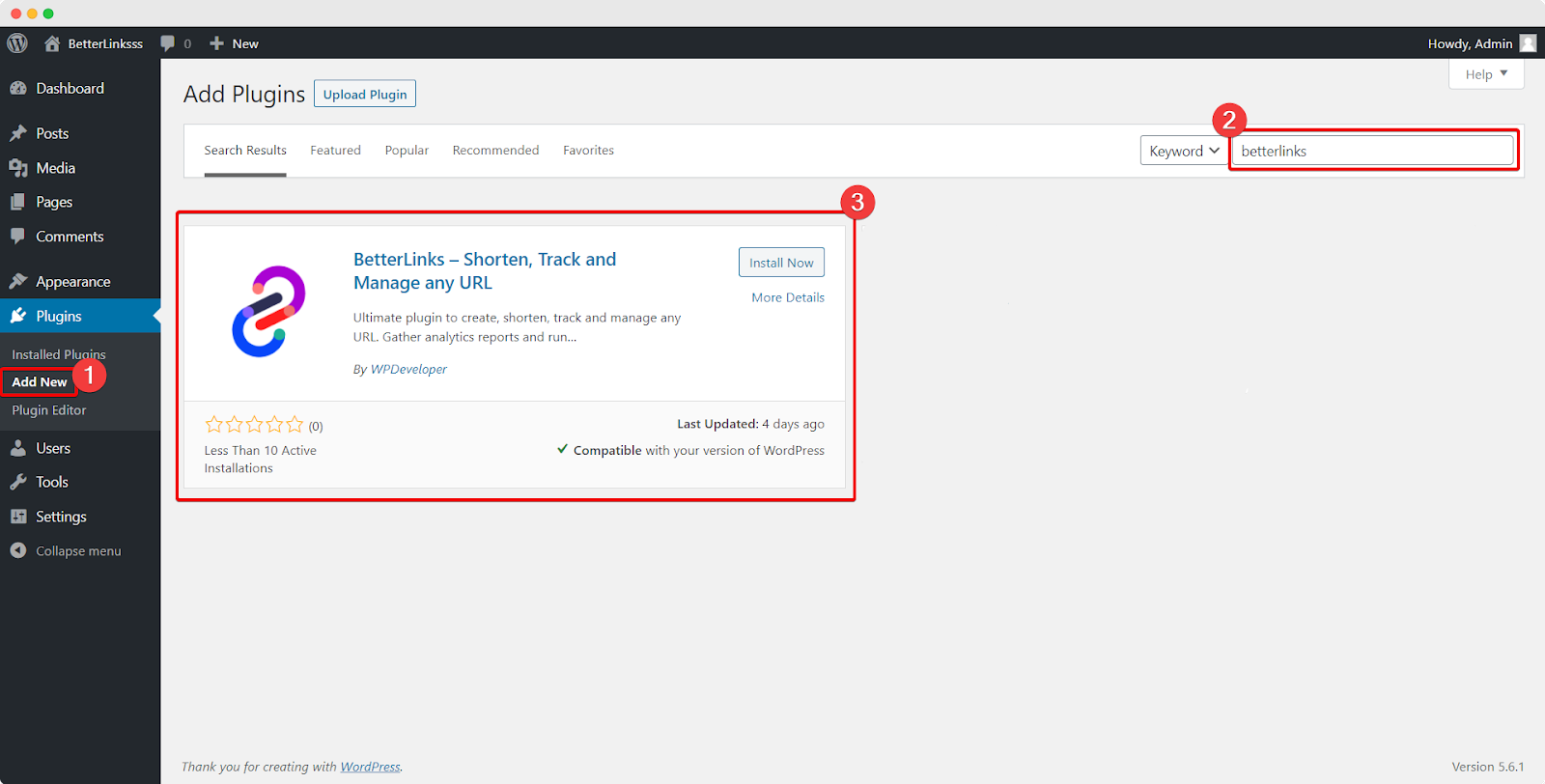 As you have successfully installed and activated the plugin, it's time to manage the settings options of this plugin. You can go to the general settings option and configure it all. From this section, you can manage settings of link redirection status, analytics data, redirect type, and so on.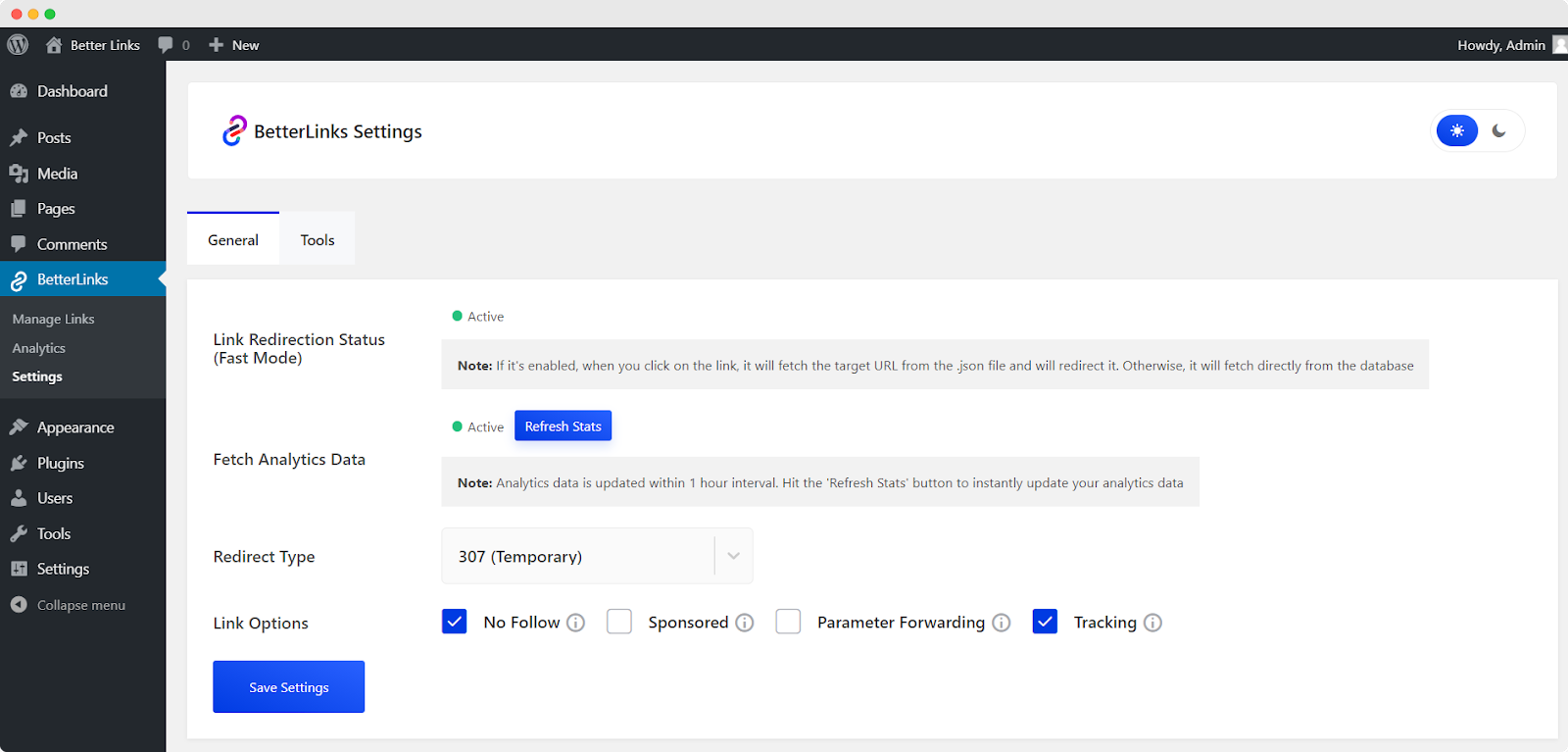 Now that you have set the general settings, you can now create a new link and redirect it to any type of direction from 301, 302, and 307. After you have clicked on the 'Add New Link' button, a popup will appear where you can set all the details for the link, including URL redirection type.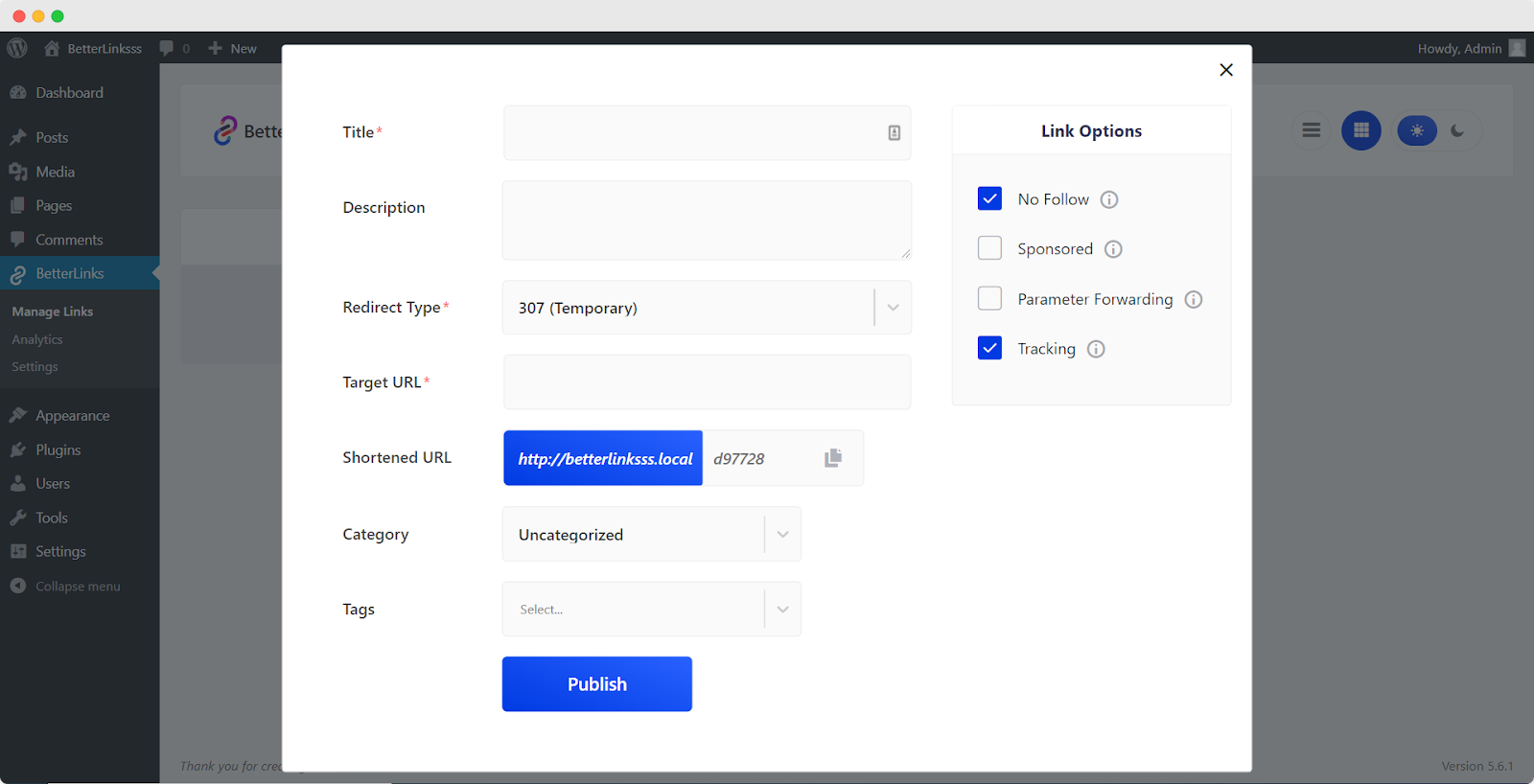 When you are done configuring all the options, you can easily publish the link for all just by clicking on the 'Publish' button. This is how easily you can use this amazing WordPress link redirection plugin for your website and simplify your link redirection process. 
If you found this blog helpful in getting started with the best WordPress redirection plugins, subscribe to our blog to read more tutorials and helpful blogs. Leave a comment below or join our Facebook community to share your valuable opinions.