This Friday, May 27th, is an exciting day for everyone in the WordPress community. Nearly two decades ago, on this day, developers Matt Mullenweg and Mike Little created what would soon become the most popular open source platform in the world.
That's right, WordPress is now 19 years old! 🥳
And to celebrate WordPress's 19 birthday, we are excited to share 19 most interesting facts about WordPress. Dive in!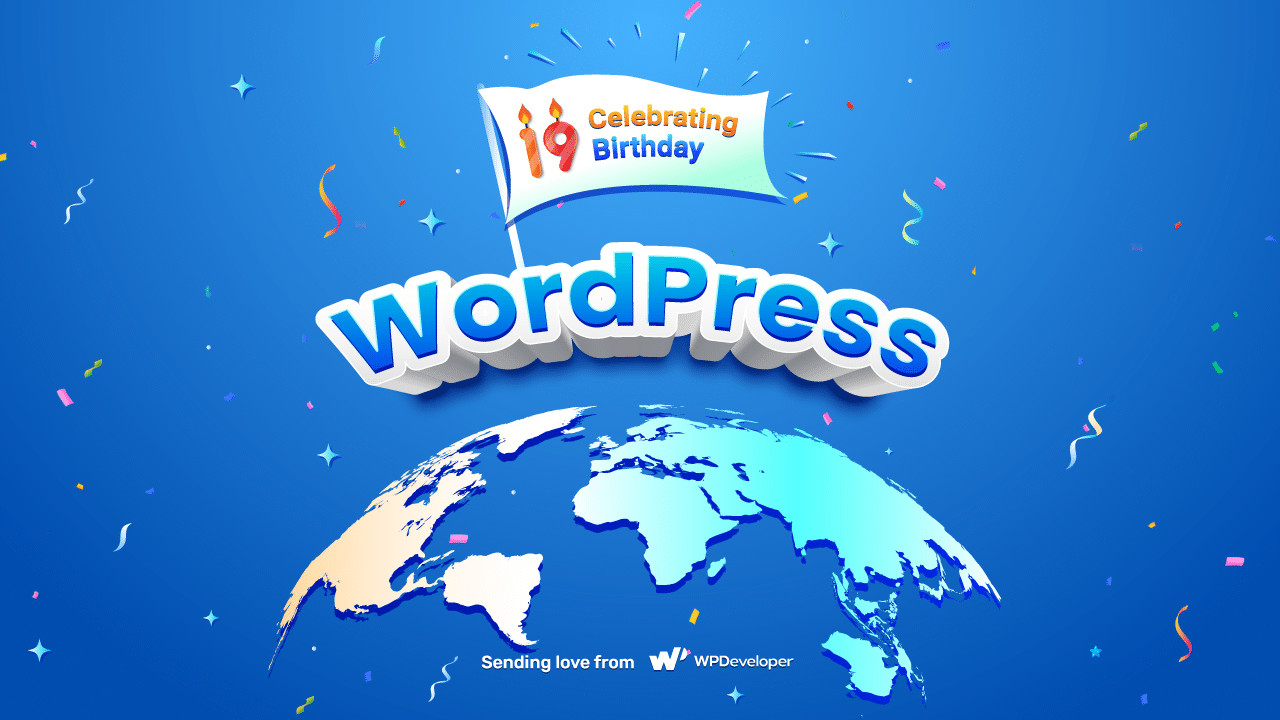 19 Fun, Interesting Facts About WordPress
Before we can share our fun trivia about all things WordPress, let's take a quick look back on the journey. Years before WordPress was developed, there was b2/cafelog, a blogging tool developed by Michel Valdrighi. WordPress is actually the successor of b2/cafelog, and was developed in 2003 by Matt Mullenweg and Mike Little with the intentions of creating a sophisticated, open-source publishing system.
The result of this is what you see today, a CMS platform that is powering up a vast chunk of all websites on the internet, and run by a community of volunteers who are incredibly energetic and enthusiastic about contributing to the software and making it better than before. Below, are some astounding fun facts about WordPress, the open source project, and the community that revolves around it.
1. WordPress Is The Most Popular CMS In The World
With over 60% market share in the CMS (content management system) market, WordPress is undoubtedly the most popular platform in the world for content management. 
Not only is WordPress used by millions of people across the globe for blogging purposes, but it is also used to create eCommerce websites, online learning websites, online membership sites and much more. 
2. 40% Of The Web Uses WordPress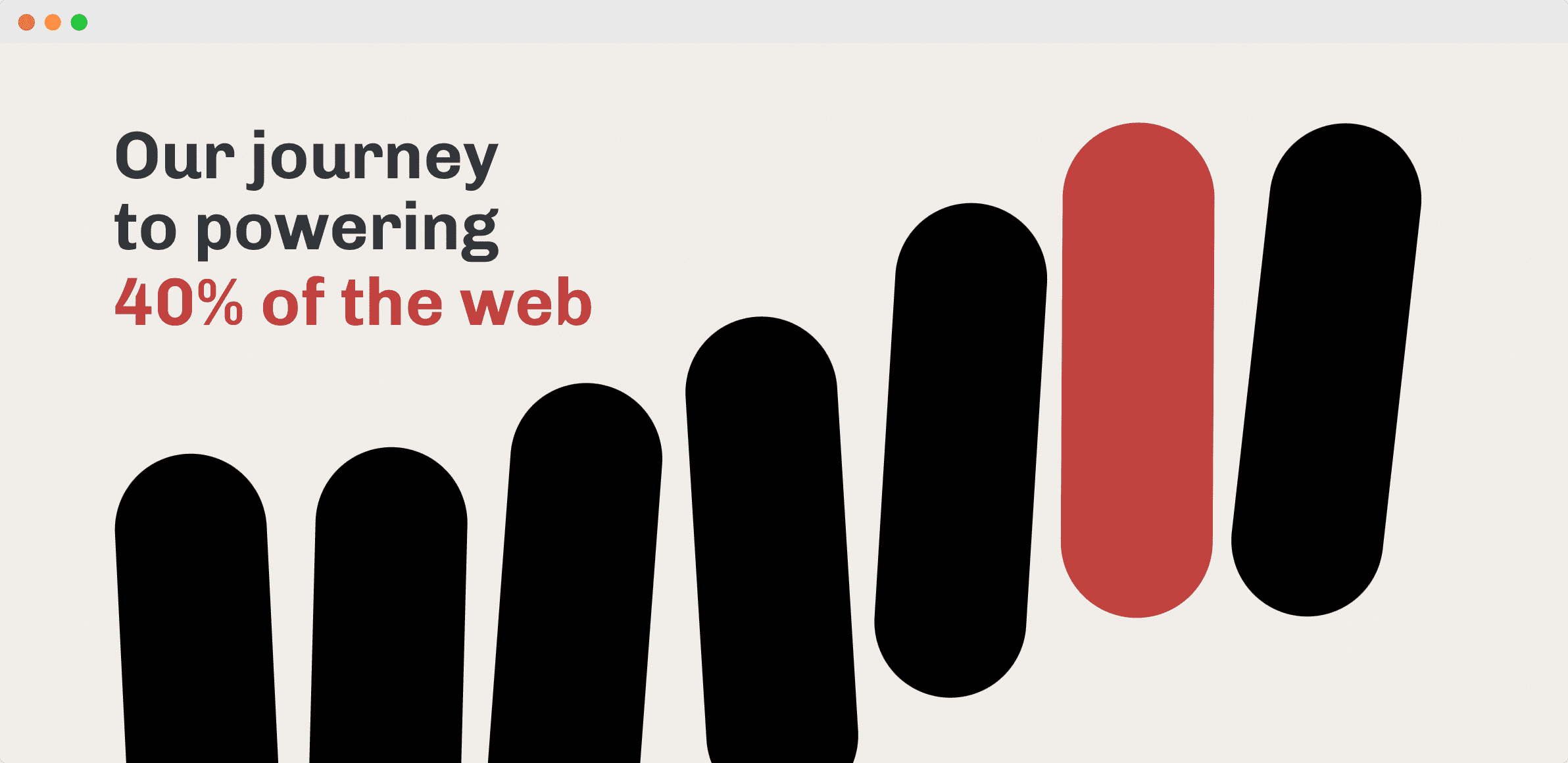 As of now, WordPress is powering up over 40% of all websites on the internet! To make it clearer, that means over 10 million websites are being built by WordPress.
That's how huge this open source community is. This amazing fact will seem more outstanding when you consider the fact that WordPress is only 19 years old! 
It's no easy feat to accomplish such a huge milestone in such a short time. You can find out more about WordPress's journey to reaching 40% of the web here.  
3. WordPress Is Searched Nearly 3 Million Times Every Month
With so many of all websites being built by WordPress, it's no wonder that the keyword 'WordPress' has a staggering high search volume. In fact, according to data from KWFinder, every month web users search for the keyword 'WordPress' nearly 3 million times. 
4. WordPress Has The Most Adorable Mascot: Wapuu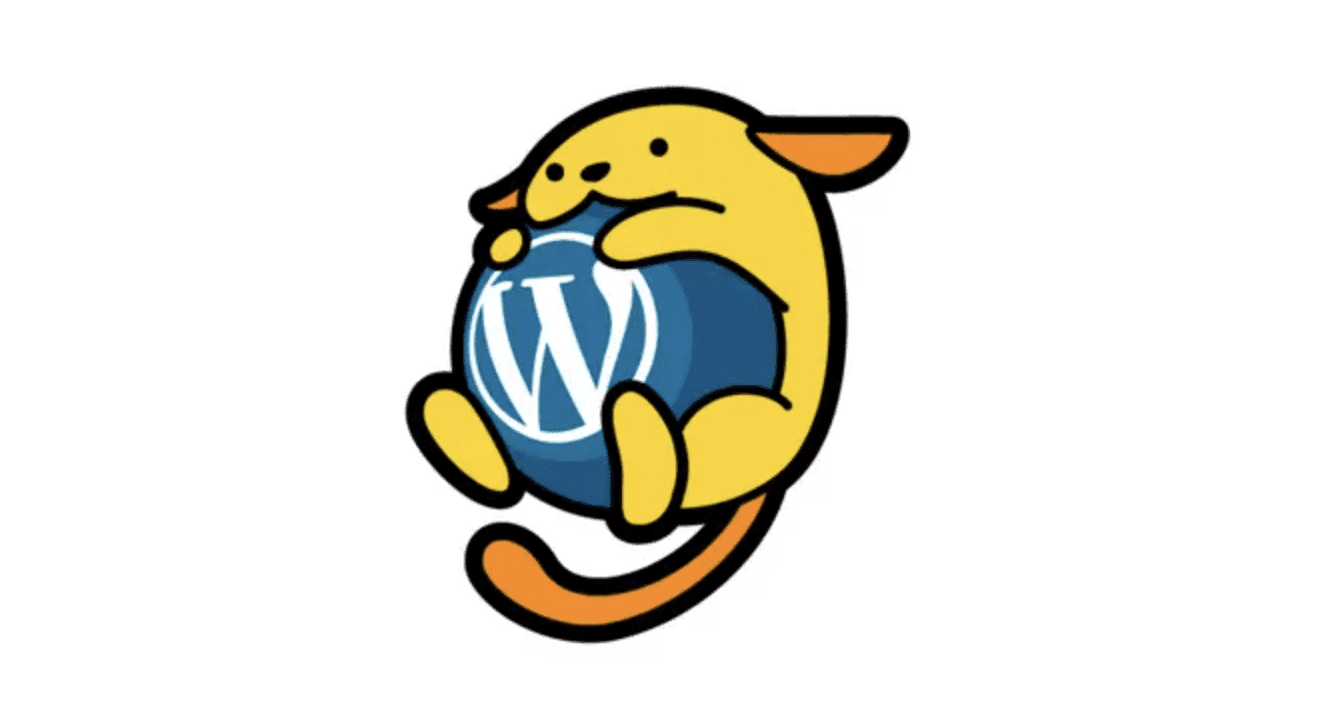 Next up on our list of interesting facts about WordPress is something you may or may not have observed before. Not only is WordPress one of the most popular open source platforms, but it also has the most adorable mascot. Meet Wapuu, who made his first public appearance at WordCamp Fukuoka on February 19, 2011. 
Wapuu was designed by  WordPress community member Kazuko Kaneuchi. However, at every new WordCamp, Wapuu takes on a new look to get into the spirit for the local event. Check out Wapuu's new look for the upcoming WordCamp Europe 2022. 
5. WordPress Major Releases Are Named After Jazz Musicians
There's a lot of things that WordPress core developers have in common–a passion for coding, a great enthusiasm for contributing to the open source project…and a great love for Jazz music. 
In fact, if you are a WordPress enthusiast, then you may already be aware of what's next on this list of interesting facts about WordPress. You might have noticed that every major WordPress release is named after Jazz musicians. 
The latest WordPress update, WordPress 6.0, is named after the Jazz artist Arturo, O'Farrill. You can find the full list of all the Jazz musicians after whom every WordPress release has been named here, and even check out their music on this Last.fm station.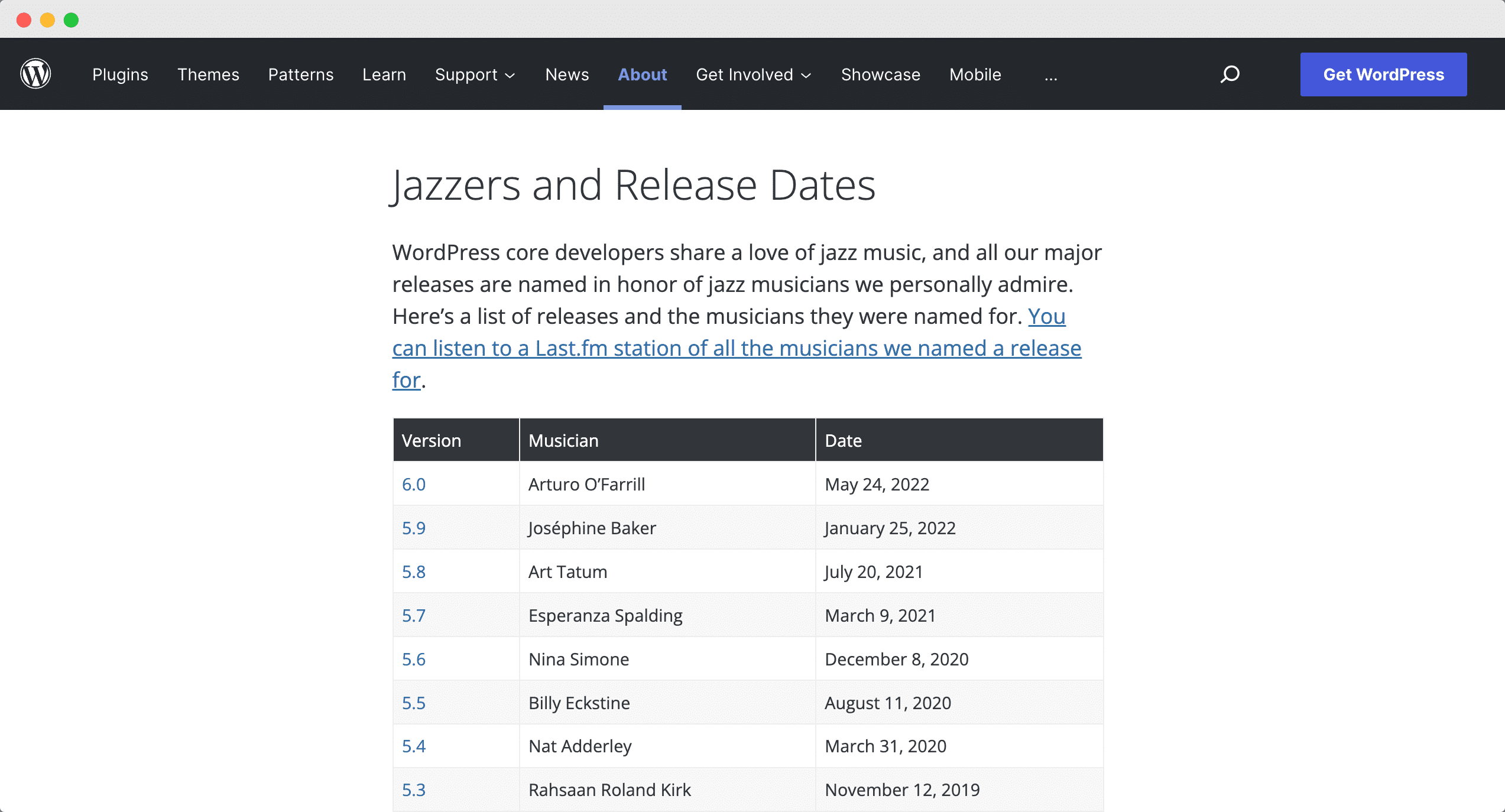 6. It Costs Absolutely Nothing To Get Started With WordPress
If you haven't started a website with WordPress yet, or you are still unfamiliar with this CMS, then you'll be surprised to know that WordPress is absolutely free. 
This is because WordPress is released under an open-source license, with which anyone can download and use the software and its source code is freely available for expanding or modifying it. 
Matt Mullenweg, the founder of WordPress, always wanted this software to be inclusive and flexible for everyone, while also protecting this open-source project. That's how the WordPress Foundation came to be. 
7. WordPress Is Owned By…..?

With millions of people from all over the world using WordPress, it can be quite shocking to think that this open source project is not owned by anyone. That's right, WordPress.org has no CEO, and it is entirely run by volunteers from all over the world. Is it unusual? Maybe. Is it fascinating and extraordinary? Definitely, especially considering the huge number of users that WordPress has.
8. WordPress Is Older Than Twitter And Facebook
Although WordPress only turns 19 today, it is still older than some social media platforms like Twitter and Facebook. 
9. The First Ever WordCamp Was Held In 2006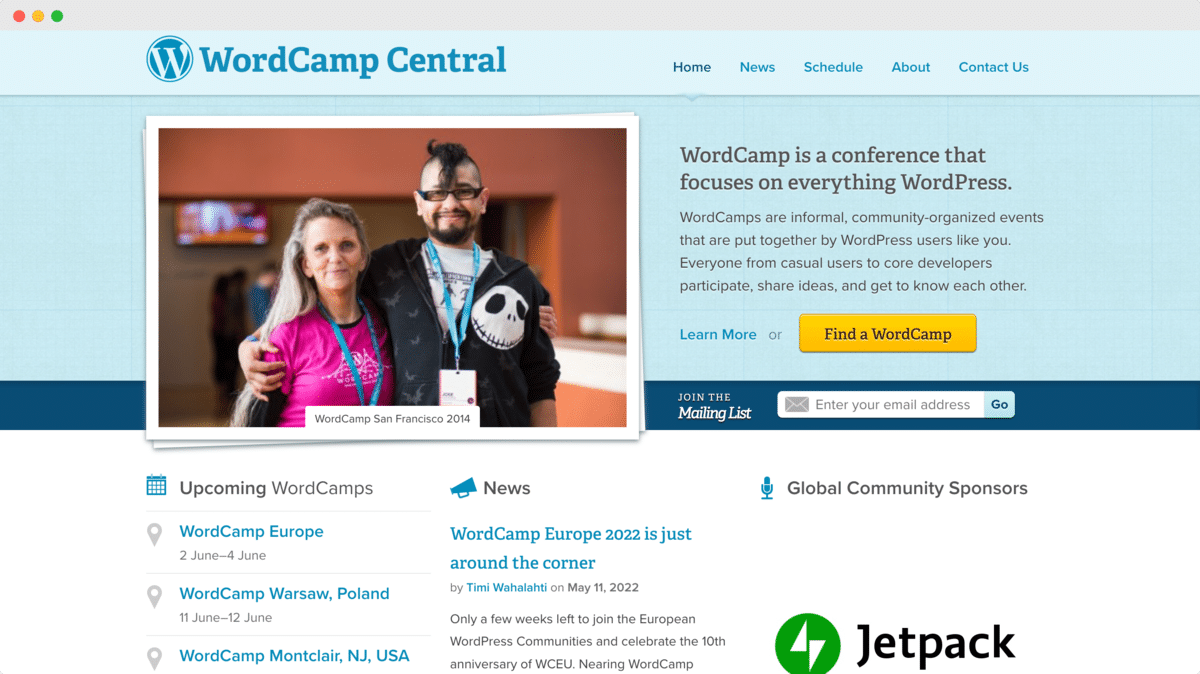 With WordCamp Europe 2022 only a few days away, you might be wondering when these huge WordPress conferences first began. It all started back in 2006, at San Francisco, where Matt Mullenweg held the first ever WordCamp. That's nearly 13 years ago! You can learn more about WordCamps from the official WordCamp Central site here.
10. WordCamp Europe 2020 Had Record-Breaking Participants
WordCamp Europe 2020, the first fully-online WordCamp that took place during the Covid-19 pandemic, had the most record-breaking participants. More than 2500 people had signed up to participate during Contributor Day, and although it was a virtual event, the number of people who was enthusiastic to participate and connect with one another from their own homes is proof of how supportive this entire community is.
11. WordPress Is Used By Governments Around The World
Believe it or not, WordPress is used to power thousands of government websites from all over the world. This includes several government websites for the US Federal and State governments, counties, small towns, high schools and more.
12. WordPress Is Available In Nearly 200 Languages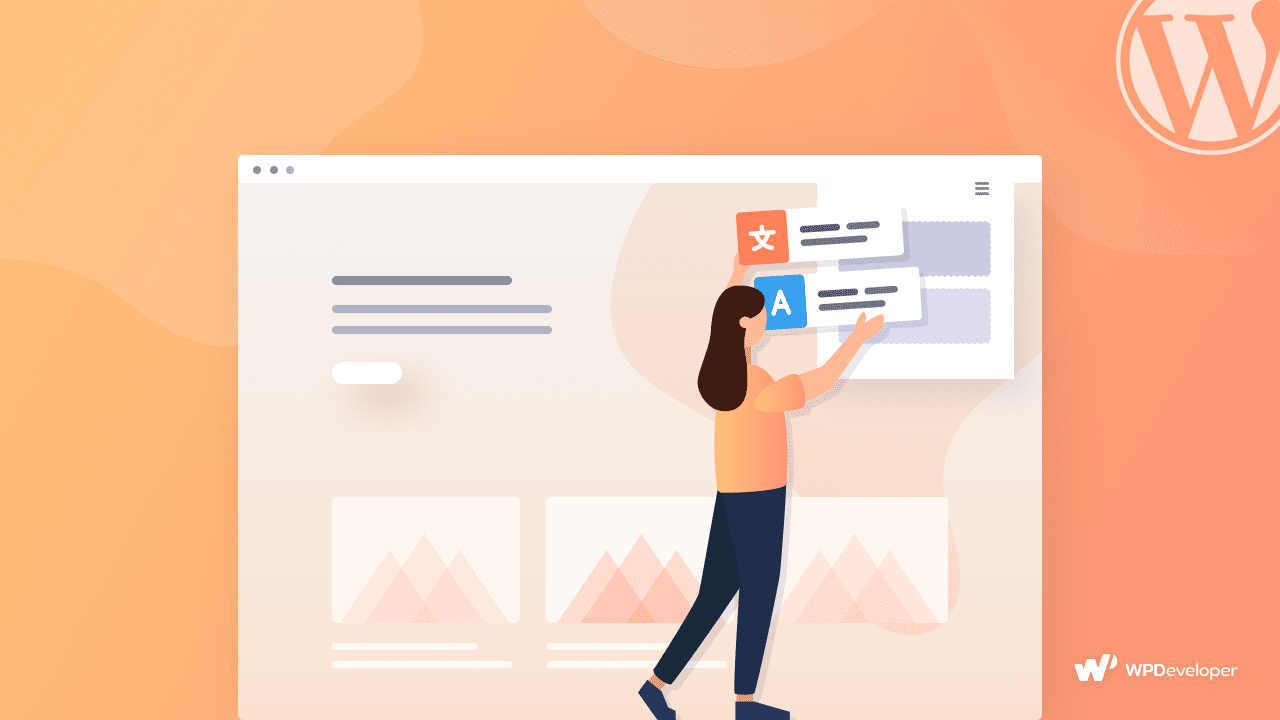 With so many contributors from around the world helping to develop the open source project, WordPress has its own Polyglots team who are made of volunteers dedicated to making WordPress available in as many languages as possible. Currently, the software WordPress is available in nearly 200 languages.
If you are curious about how to contribute to WordPress as a translator, check out our easy guide here on how to translate WordPress.
13. 40+ Popular, Renowned Universities Use WordPress
Next up on our list of interesting facts about WordPress is about its usage. Not only is WordPress used for powering government websites, but some of the most renowned and popular universities around the world also use WordPress to create their websites. This list includes big names such as Harvard university, Boston University, University of Berlin, University of Melbourne and many more.
Moreover, WordPress is often used to create eLearning or online education websites. If you are interested, you can check out this quick tutorial here to see how easy it is to create education websites with WordPress.
14. WordPress Developers Earn Around $53,000 Annually On Average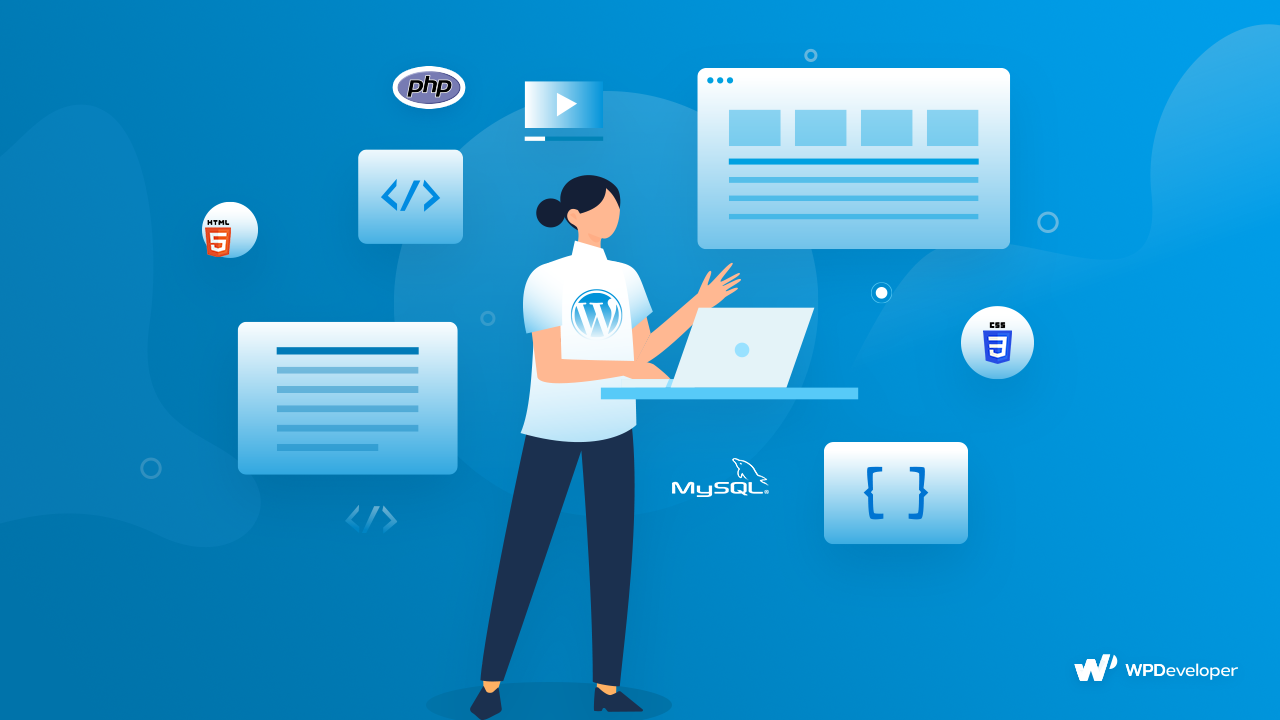 If you are a developer, then WordPress development is a skill you should definitely have under your belt. On average, WordPress developers earn around $53,000 annually, and of course, this figure is dependent on your skills and experience too.
So, if you are thinking about getting into WordPress development, then it's a great idea. We have a full, comprehensive guide for you, if you want to become a WordPress developer.
15. WordPress Receives 155 Million Unique Monthly Visits
Among all the most visited websites in the US, WordPress takes the 4th position. Google, Amazon, and Facebook take the first three places, with WordPress coming up on the fourth with over 155 million unique monthly visits.
16. There Are Nearly 60,000 Free WordPress Plugins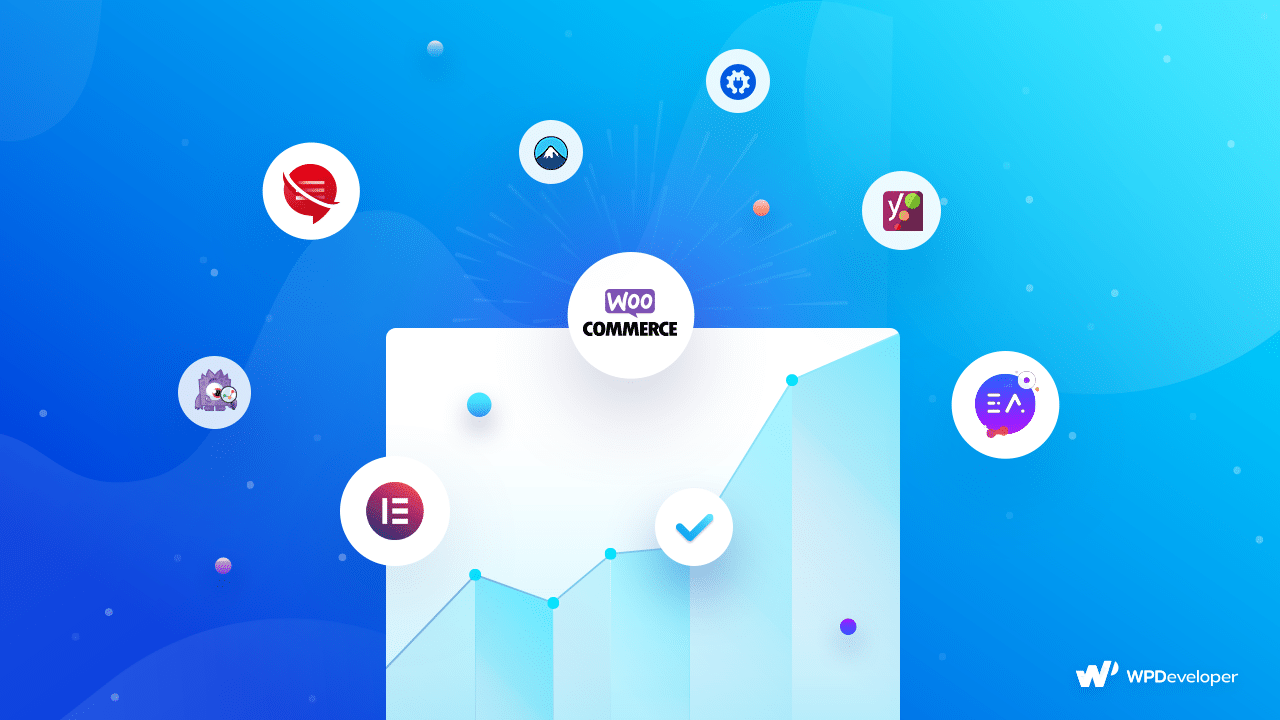 Next up on our list of interesting facts about WordPress is something will boggle your mind. Since WordPress is an open source software, the number of contributors who have dedicated themselves to create free plugins for this CMS is also astounding.
Currently, there are nearly 60,000 free WordPress plugins that provides different features and functionalities for your website. Take a look at this list of the 50 popular plugins with over 1 million users here.
17. Over 400 Million People View Billions Of WordPress Pages Every Month
WordPress stats often show numbers that are off the charts! Consider this: the average number of monthly viewed WordPress pages as of now is a whopping 409 million! That means every month, billions of WordPress pages are being viewed.
18. Your Favorite Celebrities Are Probably Using WordPress
Next up on our list of interesting facts about WordPress is something you may not be expecting. Chances are, your favorite celebrity has created their personal website using WordPress! In fact, stars like Sylvester Stallone, Jay Z and even Tiger Woods have personal portfolio websites that are powered by WordPress.
19. WordPress.Com And WordPress.Org Are Not The Same
A common misconception by many WordPress users is the difference between WordPress.com and WordPress.org. It's quite easy to make the mistake of thinking the two are the same, partly because of the name and also because the interface is also quite similar.
However, you should never confuse the two. When we talk about WordPress, we are usually referring to WordPress.org, the open source platform created by Matt Mullenweg and kept open as a free platform for all who wants to use it. WordPress.org has no CEO or owner, and is run entirely by volunteers.
WordPress.com on the otherhand, is a blog hosting service run by  Automattic, which is a company owned by Matt Mullenweg.
Another Great Year For The Most Beloved CMS
19 years have passed since WordPress was born, and within this time, this incredible open source software has achieved so many great feats, and taken over such a huge portion of the web. With every year, our community grows bigger, and it is exciting to see how WordPress is paving the way for even more creativity and innovation when it comes to web creation.
From the entire team at WPDeveloper, here's to many, many happy returns of the day. Happy 19th, WordPress! 🎉