Finally, the wait is over and the time has arrived for the entire WordPress community to come together for the biggest in-person conference. Yes, that's right! After 2 long years of the global pandemic, the most awaited WordCamp Europe 2022 is knocking at our doors. All prepared to run from June 2nd to June 4th, 2022, the 10th edition of WordCamp Europe is scheduled to take place at the Super Bock Arena – Pavilhão Rosa Mota in Porto, Portugal! 🥳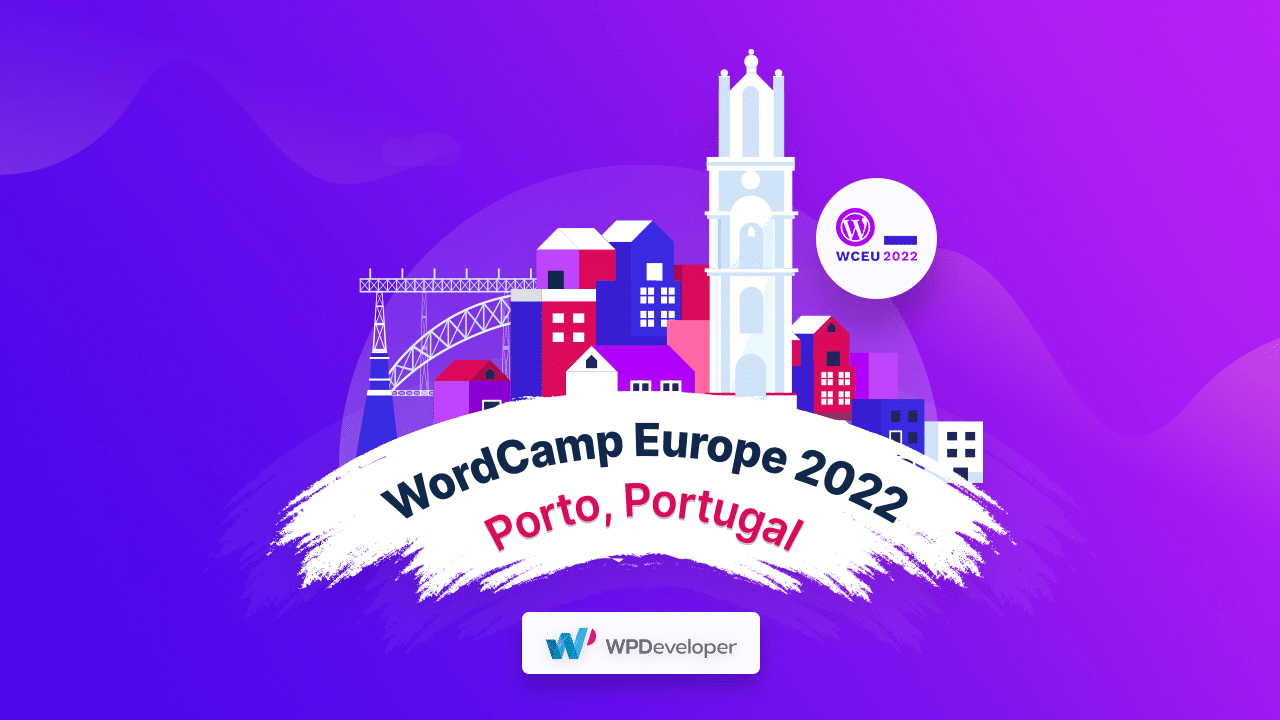 For all the new WordPress enthusiasts, here's a quick overview: WordCamp Europe (WCEU) is a major regional conference that takes place in different parts of the Europe where the entire WordPress community is invited to take part. And to make things even more special, this year, it is the 10th edition of WCEU and everyone is super-keen to celebrate this long-awaited occasion in a grand style.
It is aimed to be an informal, fun learning experience for all global WordPress enthusiasts – from casual users to core developers – to discuss all things related to WordPress, share personal ideas for new innovations and updates, and get to know each other. Tickets are available including the entry to the two-day event, the opportunity to register for Contributor Day, an invite to the After Party, and much more.
Update: This event is now over, but you can get a glimpse of all the exciting moments in our Recap of WordCamp Europe 2022.
The Biggest WordPress Conference For The European Community: WordCamp 
After two years of online events, the upcoming WordCamp is the 10th edition of the regional conference in Europe and is planned to be one of the biggest, flagship events of the year.
Where Is This Most-Awaited Event Taking Place?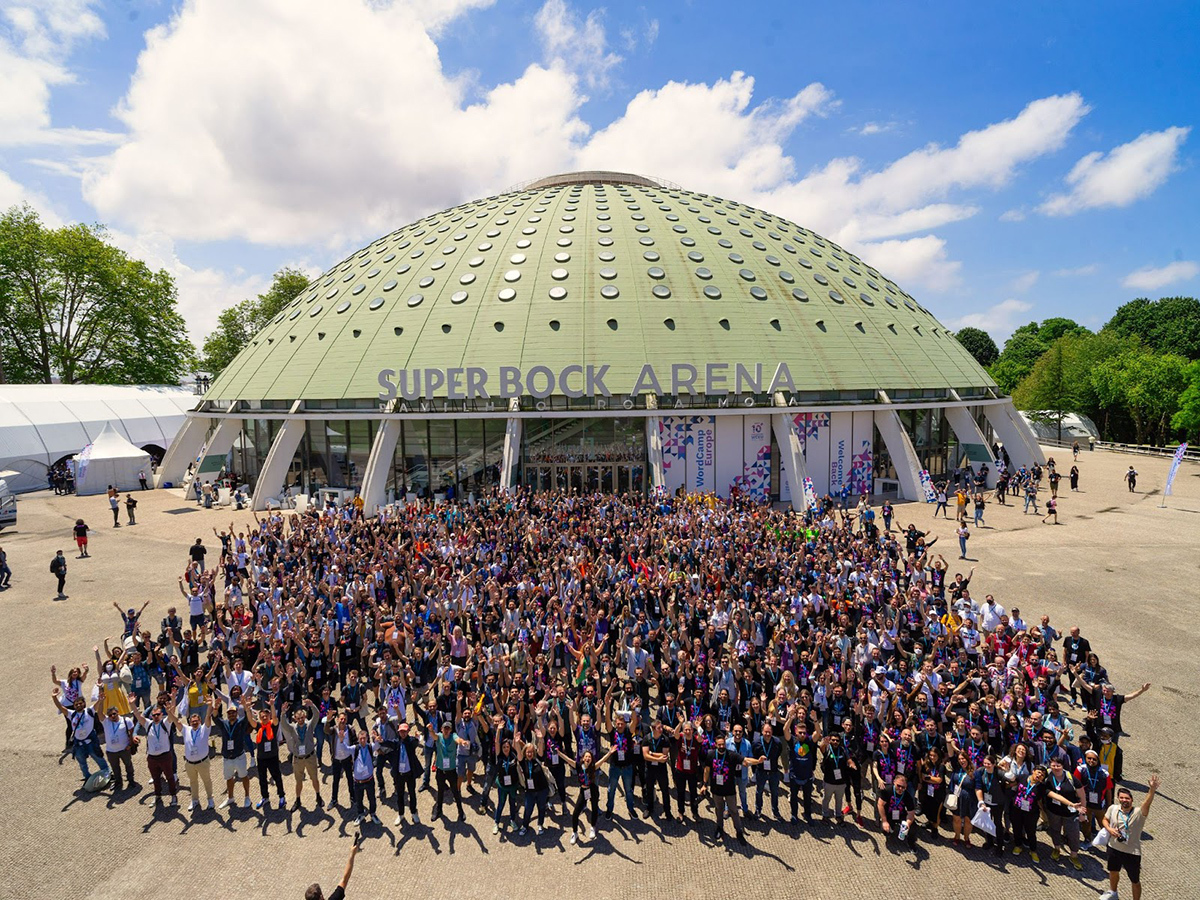 As mentioned before, this grand event is going to stage inside Super Bock Arena (Pavilhão Rosa Mota) which is situated at the heart of Porto, filled with all modern facilities and scenic views all around. The area is very easily accessible to everyone and as a participant in this global event, you can enjoy the venue's picturesque views, stunning landscape, and rich history. 
Get To Know The People Involved With This Grand Conference
Being the very first in-person WordCamp conference since the pandemic, this massive event is all set to see WordPress users, developers, and general enthusiasts. And among them, many members of the WordPress community are working hand to volunteer their services and skills to make this conference a memorable experience for everyone who attends.
Let's meet the dedicated organizers, speakers, and sponsors who are volunteering their important time to make WordCamp Europe 2022:
Meet The Global Team Leaders Of WordCamp Europe 2022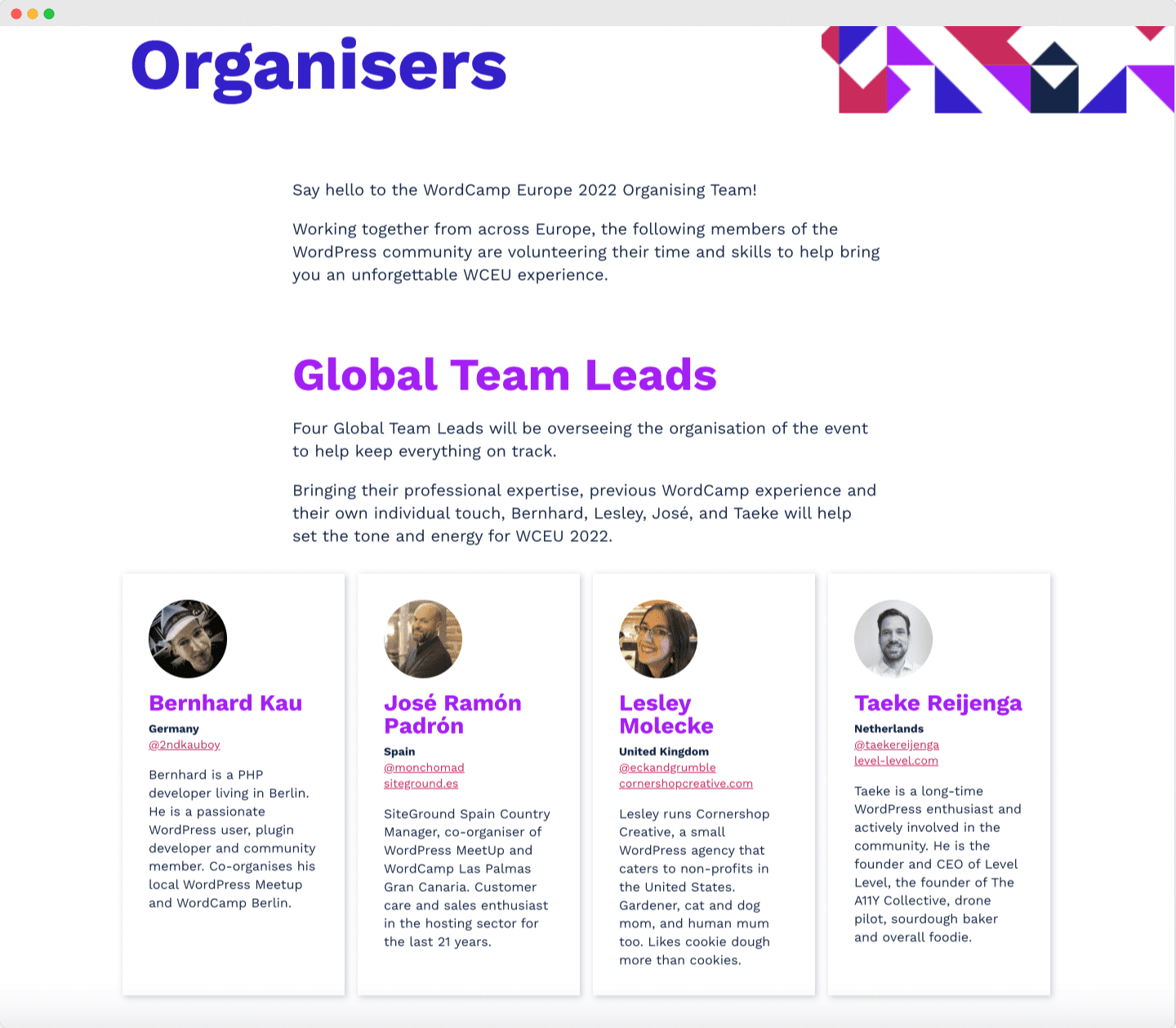 The WCEU 22 organizing team will be led by four highly-experienced and dynamic Global Team Leaders who are ready to set the energy high in the air with their enthusiasm, expertise, and personal touches. Each of these leaders is super excited to use their previous experiences and ensure the 10th WordCamp Europe turns out to be the best of them all!
Learn Of The Other Teams Volunteering As Organizers:
Other than the global team leaders, there are many more who are dedicating their valuable time and experience to this grand conference in Porto. And the whole team is devoted to the following categories: 

🤝 Attendee Services Team: Consists of 4 experts responsible for ticketing, audience information, and technical support. 
🤝 Communication Team: The team responsible for ensuring that the attendees get all the correct information through insightful blog posts, social media handles, and more. 
🤝 Content Team: Experts will volunteer their time in exciting content development according to the countless plans brought forward by communication teams. 
🤝 Community Team: WordPress community members trying to make the event more engaging and fun through community content that you wouldn't want to miss at all. 
🤝 Public Relation Team: Since this is a grand conference for global WordPress users, there is a team solely dedicated to proper media communication worldwide, trying to amplify the reach of the event and putting WCEU22 on the world map. And most notably, we are immensely proud to see Afshana Diya from our very own WPDeveloper, Bangladesh, in the core PR team. 
But that's not all, there are many other teams from the WordPress community aiming to bring their best services to make this event a success. Along with the budget team, photography team, local team, and others, you will find more than 250 volunteers from all over the world, ready to help you out any time you need.
Hear From Highly Renowned Speakers Of This Season Along With Matt Mullenweg: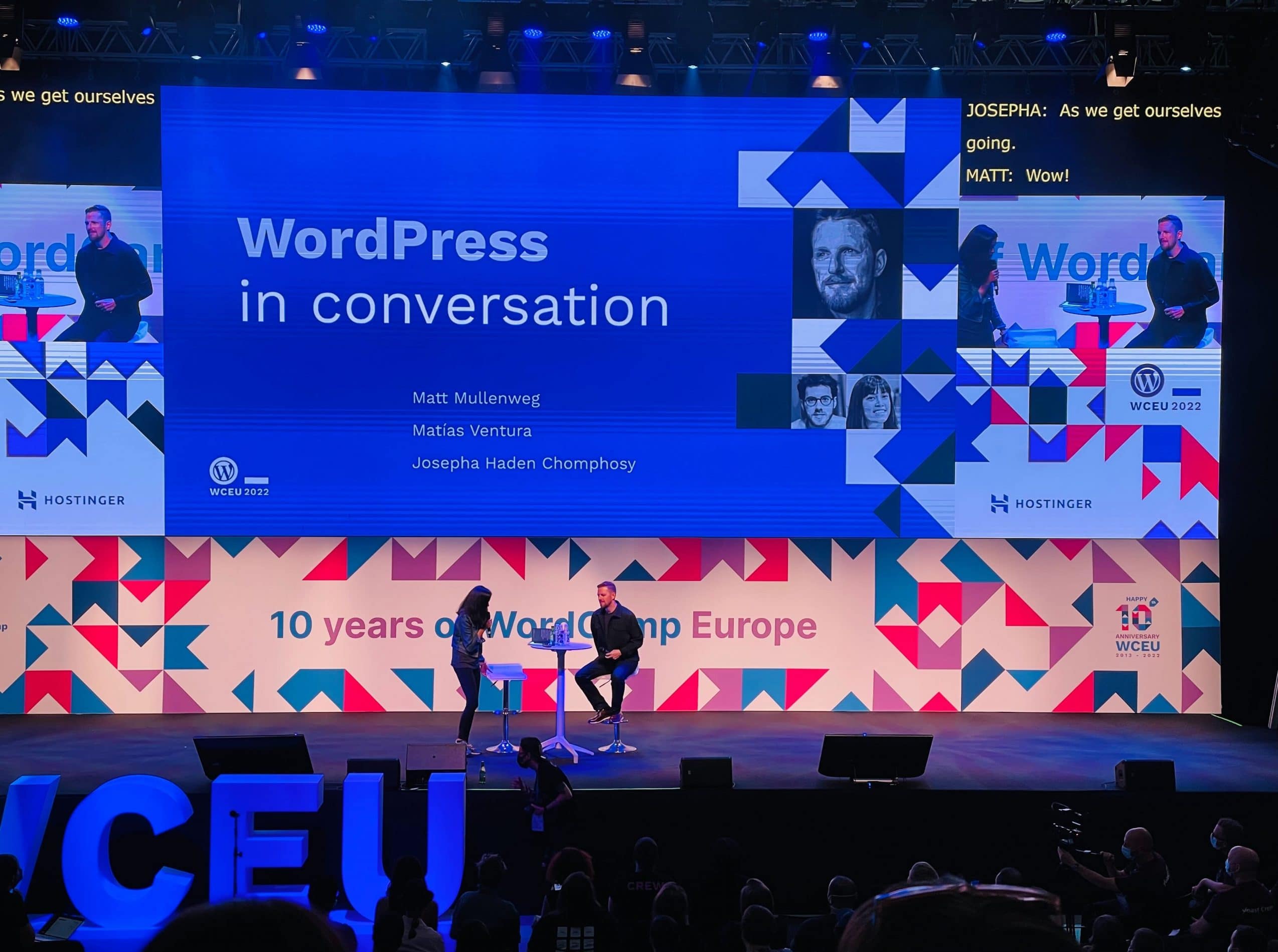 Take a moment to plan your event schedule carefully so you don't miss Matt Mullenweg's sessions – the keynote speaker is the co-creator of WordPress, the most popular open-source blogging platform on the web. He is also the creative mind, founder, and CEO of Automattic.
Along with him, WordCamp Europe 2022 will also have multiple speaker sessions by more than 50 influential industry experts. And each of these speaker sessions will hold valuable and insightful discussions covering different topics related to WordPress. 
Know The Proud Sponsors Of This Grand WordCamp:
Many renowned WordPress brands and companies are proud sponsors of WordCamp Europe this year. There are Super Admin sponsors including huge names like Google, Admin sponsors like Elementor, and others like WooCommerce, WPML, etc.
Get To Meet Galito, The Official WCEU 2022 Wapuu!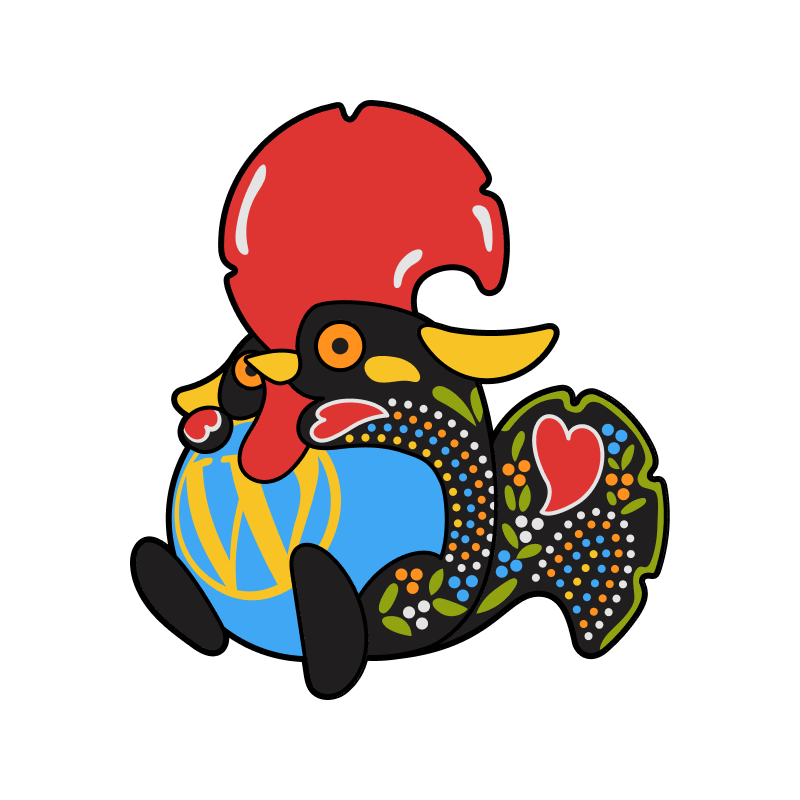 Over the years, dozens of Wapuus have been designed for WordPress events as their official mascot to promote WordPress-related products. And this year, WordCamp Europe 2022 is proud to introduce Galito, the latest Wapuu, to welcome you to Porto.
The design for this year is based on the Barcelos Rooster, a prominent Portuguese symbol that represents the Portuguese passion for life, faith, honesty, fairness, and luck. The Rooster is a vibrant and animated character who is constantly dressed in brilliant colors.
Take Part In The Special Contributor Day At WCEU22
This year, WordCamp Europe 2022 will feature a special Contributor Day on Thursday, June 2nd, and is open for everyone – regardless of how new you are in the community. And, this time also, it is arranged in the same way and at the same venue as the rest of the event.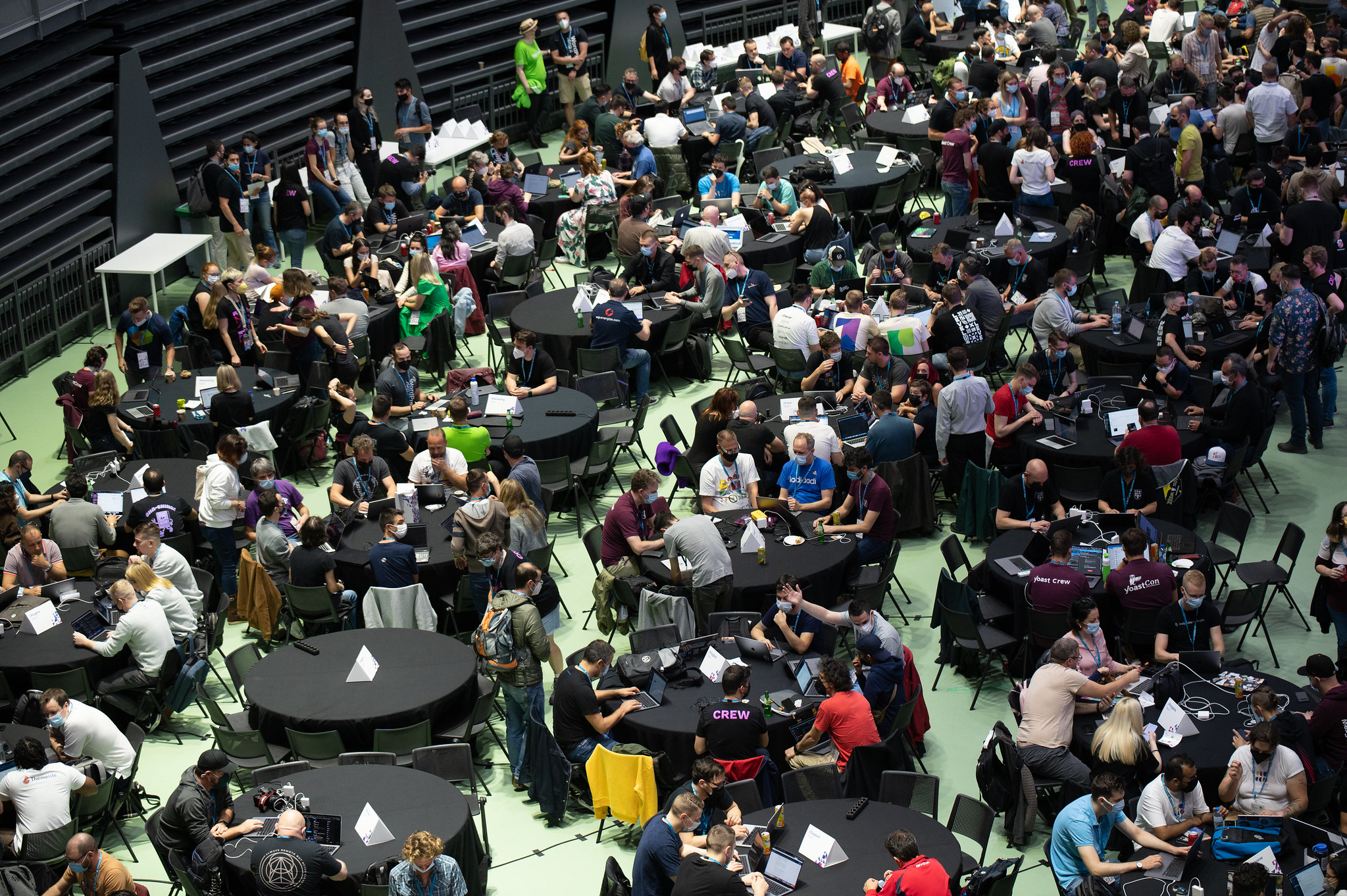 WordCamp Contributor Day is a full-day event giving you countless opportunities to contribute and network with other passionate WordPress enthusiasts. It is a special day designated for contributing to WordPress, where you will be able to collaborate with new, existing, and interested contributors and learn about the different ways you can be involved in the project. 
Network With The Whole Community At WP Café

Located under the canopy right outside the catering tent at Gate 7, WP Café will be the place to be at during this grand event. It is a relaxed created for all attendees and members to spend their time meeting, connecting, and chatting about a range of topics that interest you. It will hold everything you need to enjoy this grand WordCamp even more – from lively conversations, and amazing networking opportunities with the entire community, to lots of coffee. 
The WP Café area will have three different, color-coded sections holding discussions about different sessions. Each section will host a morning and an afternoon session on each day of the event.
Side Events, KidsCamp & Free Childcare At The Conference
But this conference is not only related to sessions about WordPress, but WCEU 2022 is organizing several side events including a kid camp to bring together other participants. Families and community members with kids can enjoy the playground. 
Come & Meet With Team WPDeveloper At WordCamp Europe 2022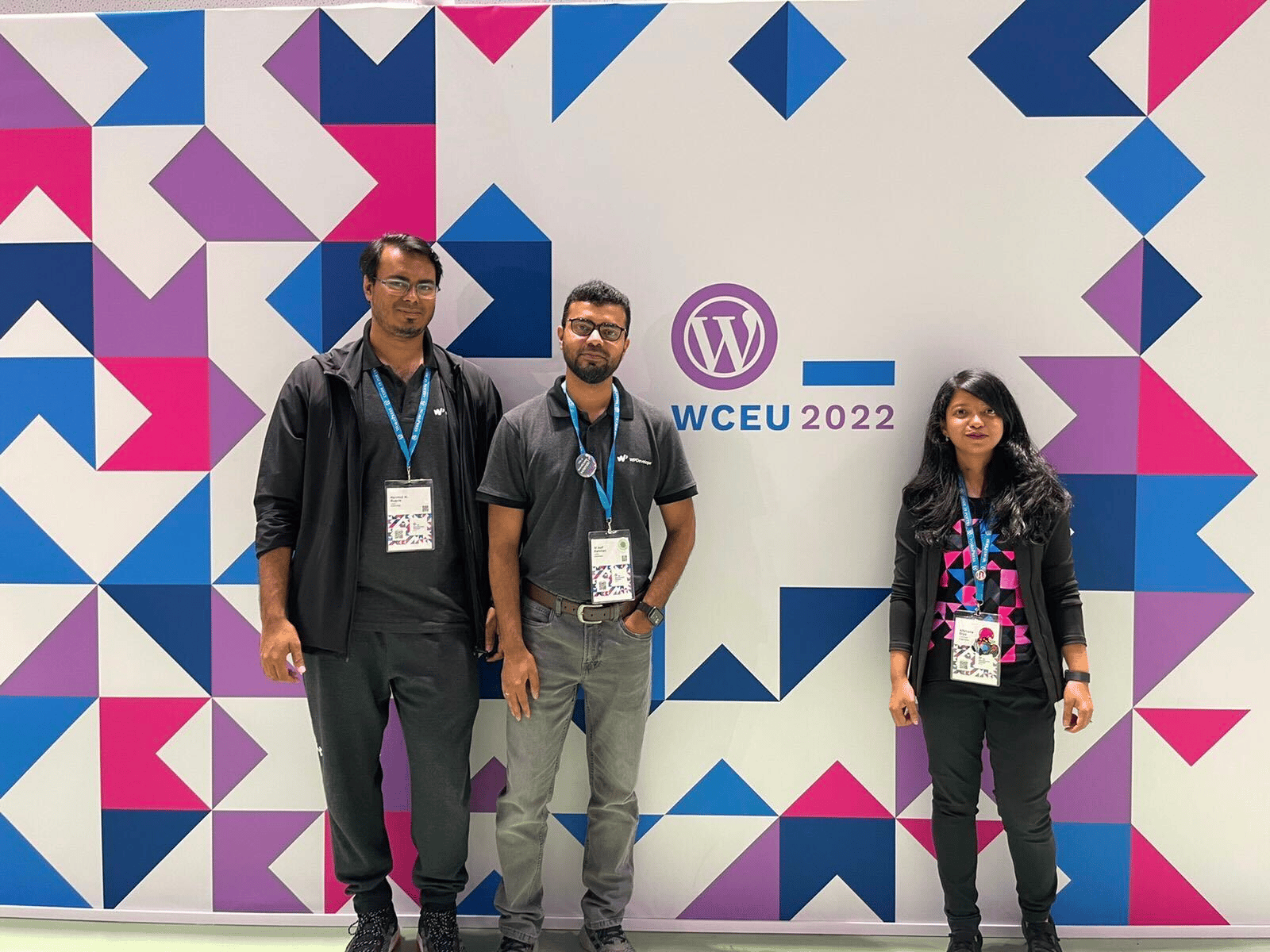 Our team here at WPDeveloper loves attending WordCamps and is always eagerly waiting for the event and meet all you talented people. We have been with WordPress for over a decade now, contributing to WordCamp in any way possible from organizing and sponsoring hundreds of WordCamps all around the world. And this 10th year of WCEU, we are delighted to announce that many members of our team will be joining this grand conference, so feel free to get in touch and meet with us any time during the event.
For more news, updates and information about all things WordPress, subscribe to our blog or join our friendly Facebook community.