If you are a dedicated content writer or author then you must feel the necessity of creating your personal website at one point. Right now, the digital medium is one of the most prominent places to promote any kind of business, content, or others. You just need to create your personal website and get started. And this is especially true for content writers, content marketers, bloggers, freelance writers, or anyone who has related to this writing field.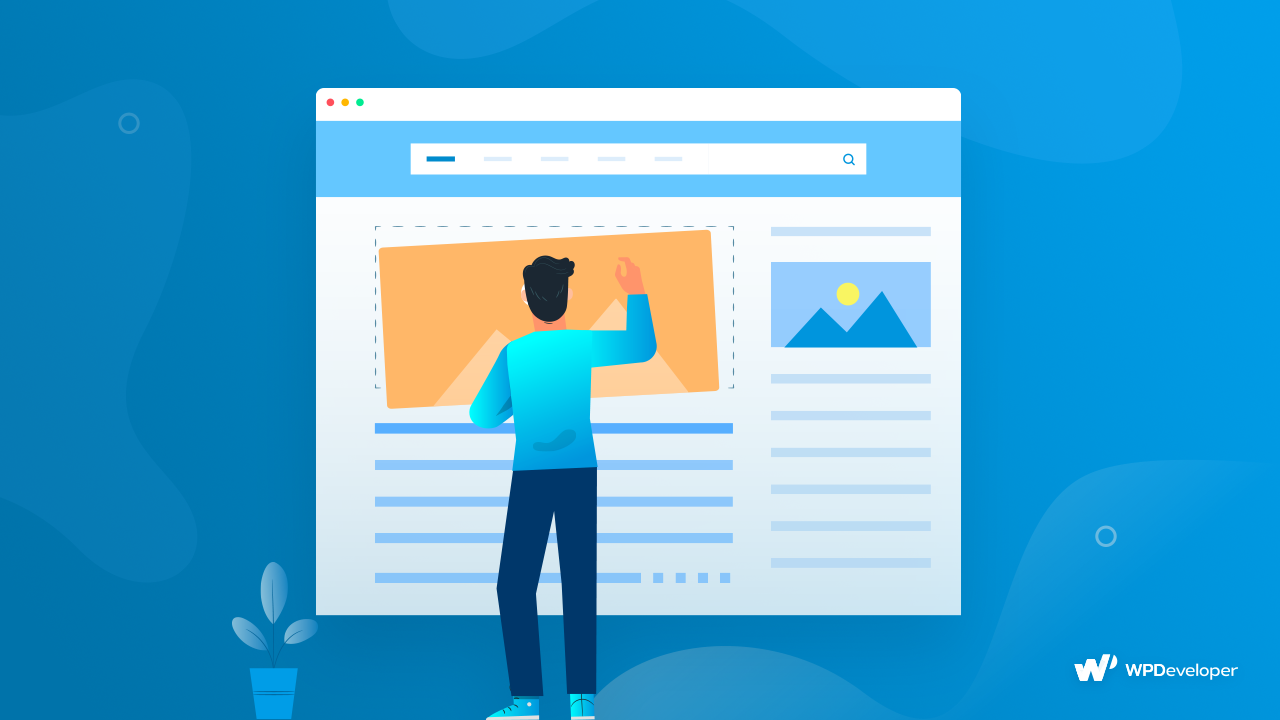 You may be curious about how to create your personal website right away without any hassles. As you have this thought, we are here to provide you with all effective solutions. Let's take a deep dive into this blog to know in detail below!   
Why Do Content Writers or Authors Need A Personal Website?
A personal website can be defined by where you can showcase your work, passion and highlight it in a way that your website visitors can engage with you at the first visit. They can know what your story is and relate to you with ease. And for a content writer or author, an interactive website can work as their life changer. 
They can show their work visually thereby maintaining a separate page for their blogs and a lot more. Visitors can at a glance know about your writing styles, your passionate zone, how enthusiastic you are about writing, and all detail. 
So in one organized place, you can show all of your lifetime's things and easily be on your customers' search online. Besides this, there are a lot more things in the wallet. Let's check out all top 5 reasons for having a personal website or personal blog site as a content writer or author below: 
Top 5 Reasons To Must Build A Personal Website As A Writer
As we have mentioned earlier what personal website belongs to a content writer or author. This time we are going to prove some valid reasons why a content writer, content marketer, blogger, or author should have a personal blog site for their own. Take a look!
Helps To Create A Strong Brand Value & Add Credibility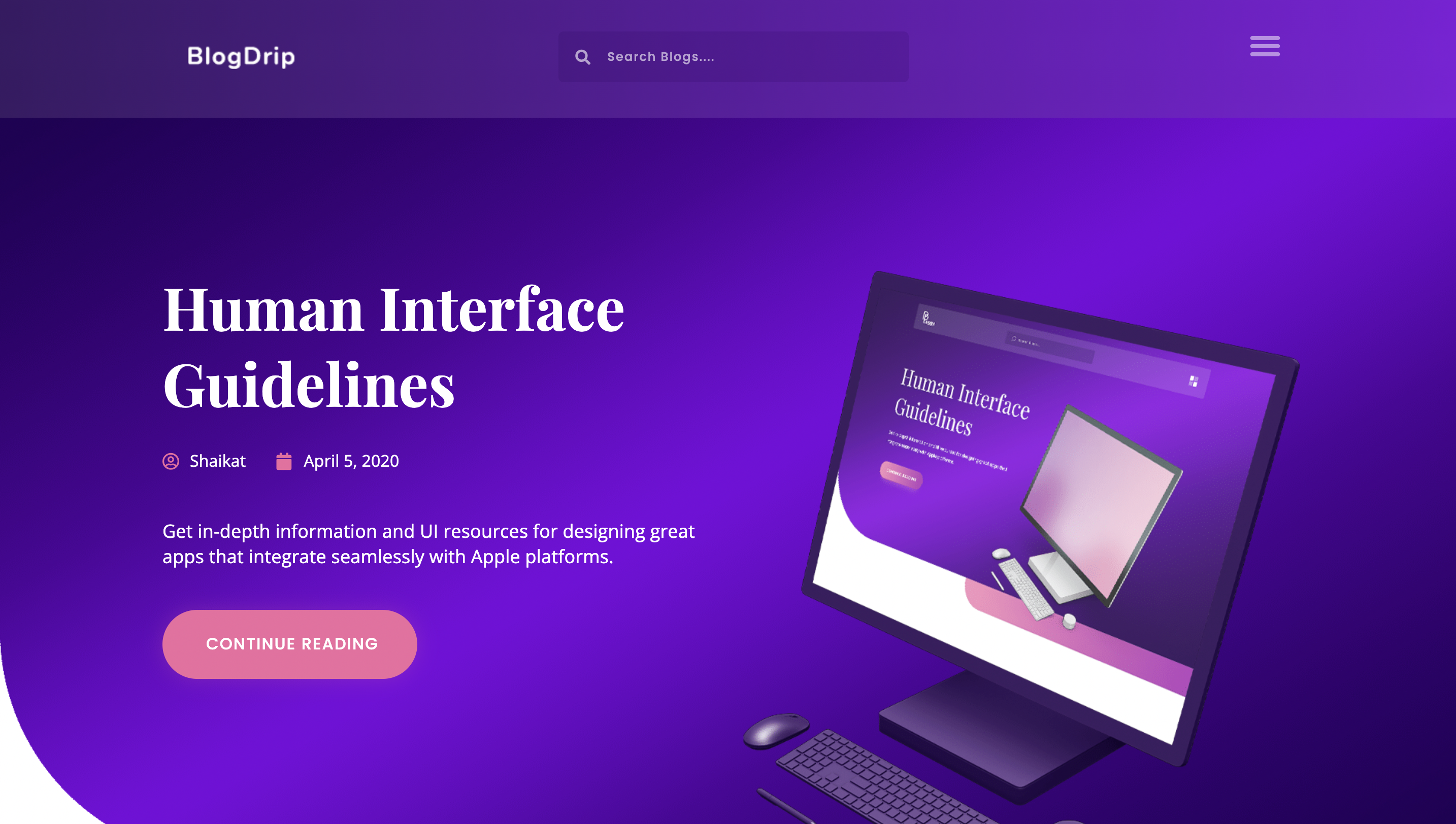 You can easily make your brand value as a content writer or author if you have started your writing career owing to a personal blog site in this digitalization era. It will help you to reach out to your customers anywhere in the world through search engines, social media, and more. For this huge exposure to create your brand value and add credibility to your website. As a content writer, what else can anyone need if they got that recognition from their target audience? 
Customers Can Easily Find You On Web
If you get a personal website or personal blog site as a content writer, and you have to ensure SEO on your website, you can then easily be on your target customers' search engine results page. You don't have to give any extra effort to this. 
Customer Or Active Readers Interaction Becomes Easier On Web
You can easily connect with your customers or active readers by owning a website or personal blog site as a content writer or author. They can have an authentic source page to create direct communication with you by sharing their feedback, questions, or others. 
Most Effective & Efficient Medium To Market Your Writing 
If you own a personal website or personal blog site, it's much easier to reach out to your potential clients through search engines or social media. You can promote your content beautifully on your social media profile, page, groups, or communities with an authentic source of your website content. That can easily make your promotion effective and credible. 
Reach Out To A Vast Audience Base Online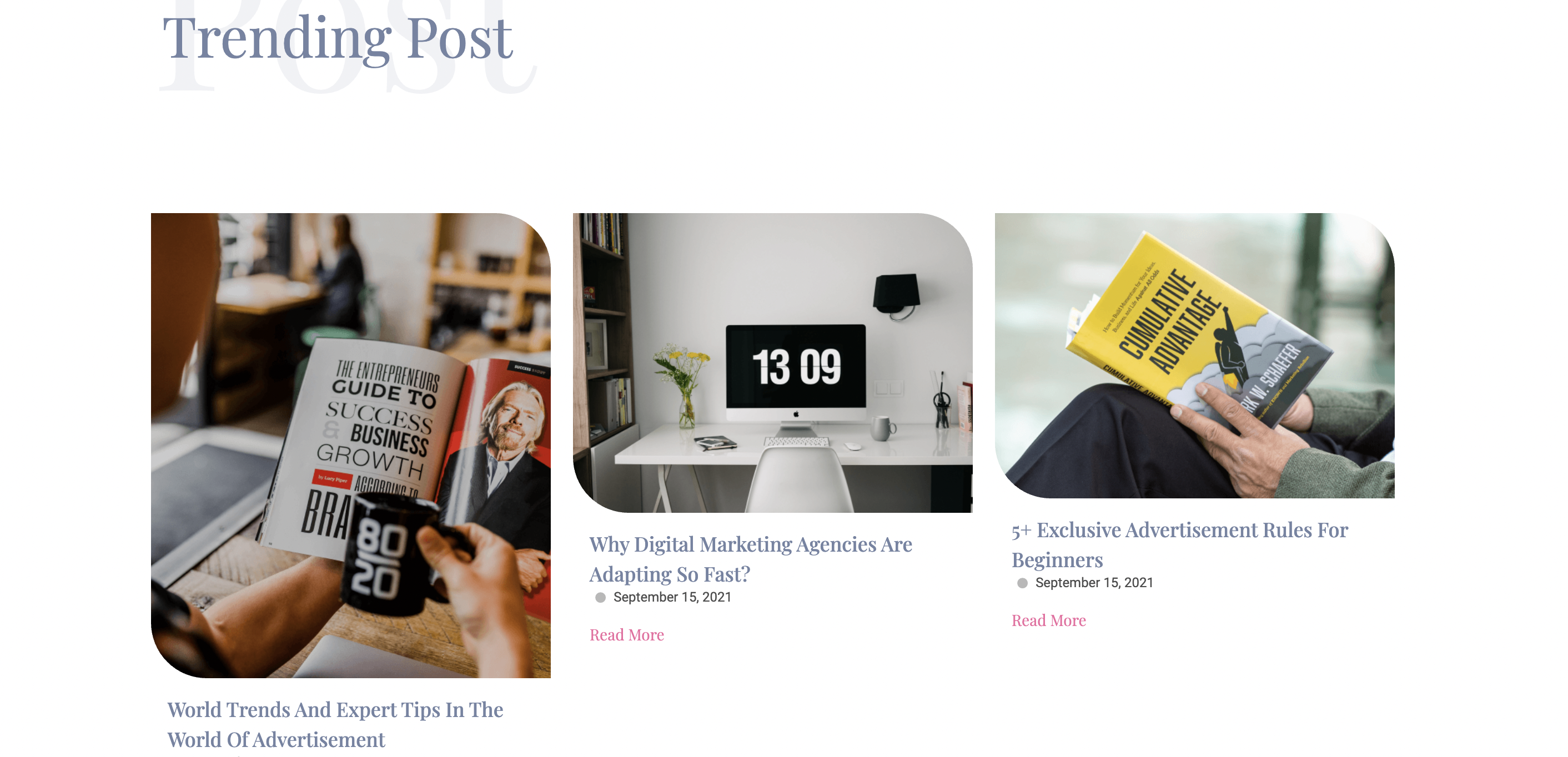 As we have discussed all of the benefits of owning a personal website or a completely personal blog site, its ultimate goal is to reach out to the target audience from every corner of the internet. It can only be done successfully if you get a stunning website or personal blog site.  
Successful Tips To Create Engaging Personal Blogging Websites 
If you are new to blogging or plan to create your own personal website or personal blog site, you must have to know the best platforms to start with. By which you can make your personal website without coding and with fewer efforts.  
👉That's why if you choose WordPress as your ultimate content writing or marketing platform by creating your own personal website, then you don't have to worry about anything. Just make your mind and start creating your personal website right away. 
👉For this, you can choose Elementor which is one of the powerful page builders, or can say complete website builders for WordPress to start with. It can help you to create your own website with ready templates and without adding any single line of code.  
👉To make you design your personal website more flexibly in Elementor Editor, grab Templately ready templates for Elementor. You just have to insert your preferred templates in your Elementor Editor, add your own content, and make the changes according to your need. 
Get Stunning Ready Personal Website Templates of Templately 
👉Blog Metro – Blogger Website Template for WordPress
Create a stunning personal website as a blogger with this Blog Metro templates pack by Templaly in Elementor without coding.
👉BlogDrip – Colorful Blog Template For WordPress 
Make a colorful personal blog website with Templately BlogDrip ready templates pack in Elementor and attract an audience right away.
👉Nadine – Blog Personal Website Landing Page Template
Author's can easily design a personal professional website by using this Templately Nadine templates pack for Elementor without coding.
Checklist of Essential Plugins To Get Started 
To create your personal website in Elementor using any of these Templately ready templates, you must have to ensure firsts, you have installed and activated all of these essentials below:   
✅Elementor: Make sure to install & activate Elementor, WordPress popular page builder on your website.
✅Essential Addons: Besides, activate Essential Addons for Elementor, the best library for Elementor users having 1M+ happy users with 70+ creative widgets, extensions, and more. 
✅Templately: Now all you need to do is to sign up for a Templately account and get installed 'Templately' on your WordPress website.
After the successful installation of the above plugins, you are now all set to get a complete guide with a stunning solution of Templately to start with. 
Complete Guide: How To Create An Attractive Personal Website Without Coding In WordPress
Let's now introduce Nadine, a stunning ready Elementor template of Templately. That is specially designed for content writers, authors, bloggers, or related field people to create their own personal website landing page without coding in Elementor.   
Nadin landing page template for a personal website consists of animated widgets, creatively built sections, fully responsive, and SEO friendly with cross-browser functionality, and a lot more. All you have to do is to insert your template in the Elementor Editor, add your own content to it, and customize it the way that matches your taste. 
Step 1: Insert This 'Nadine' Landing Page Design In Elementor
First, click on Edit with Elementor to create a new page on the WordPress dashboard. Within a few moments, it will then come up with a new page in the Elementor Editor.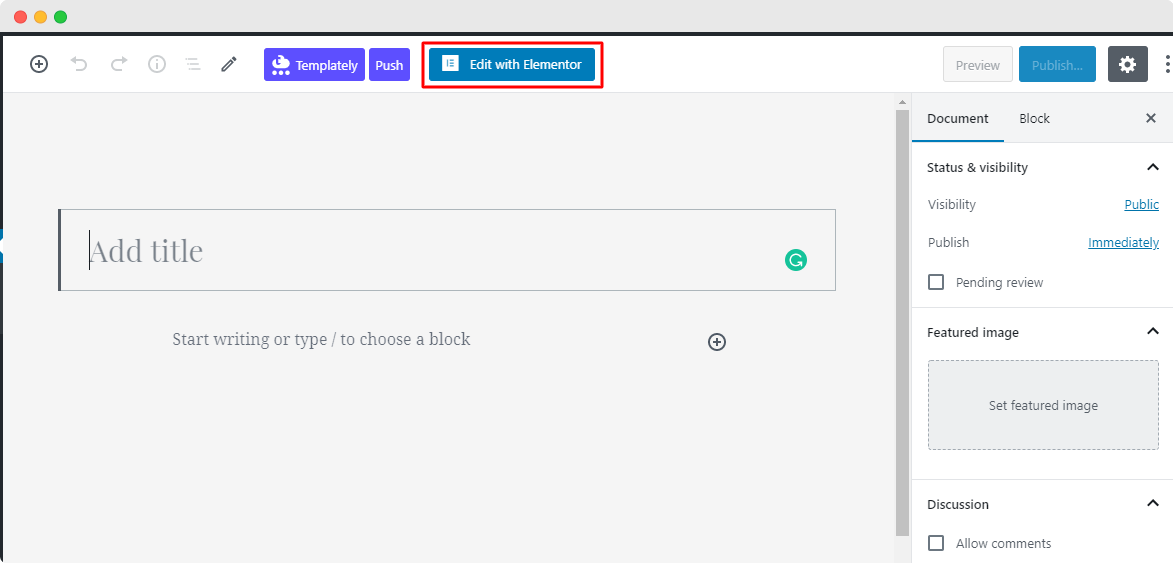 Now, just press the middle blue icon of Elementor Editor that comes with the Templately. You will get a popup window that will beautifully showcase all the ready templates of Templately.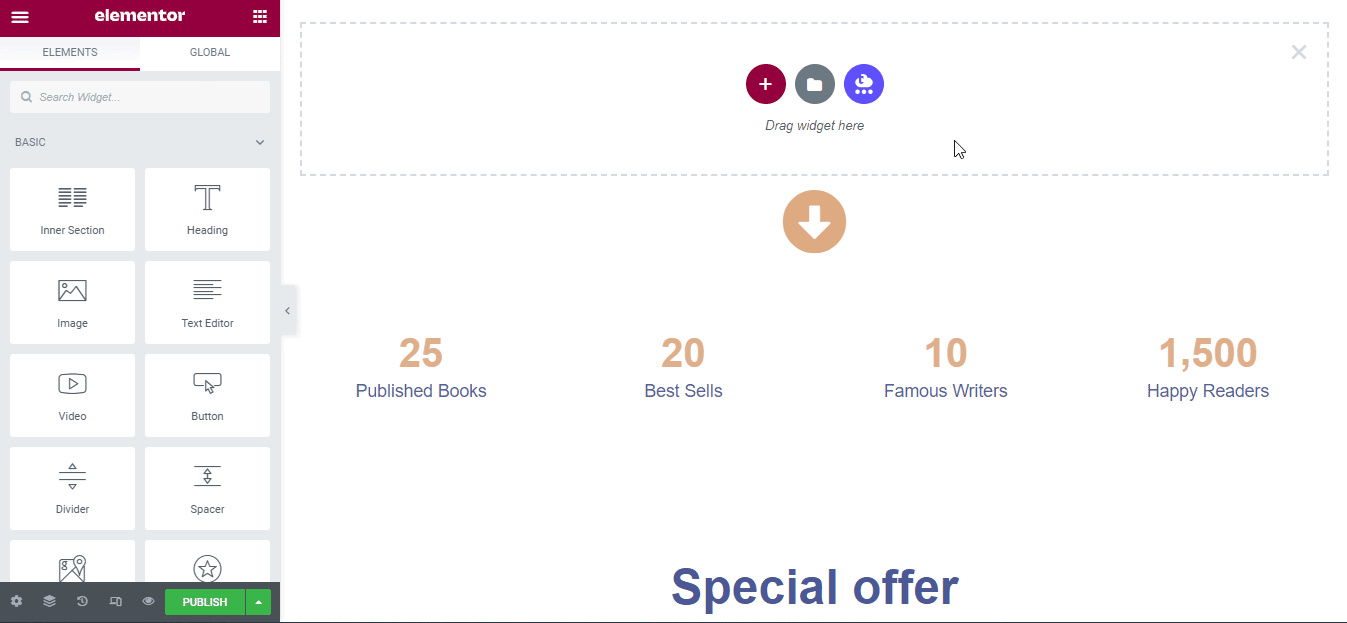 Search for 'Nadine' on the search panel. It will automatically then show all the ready pages & blocks related to it.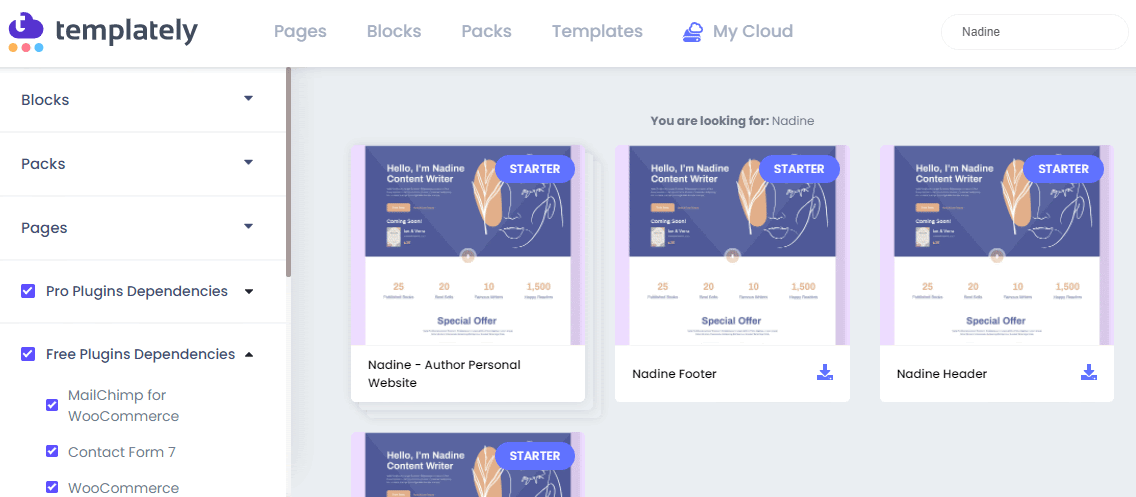 Step 2: Customize The Landing Page Design 
In this step, you can drag & drop any sections of your inserted template, add any of the ready blocks of the Nadine template pack and customize the design as your own without touching a single line of code.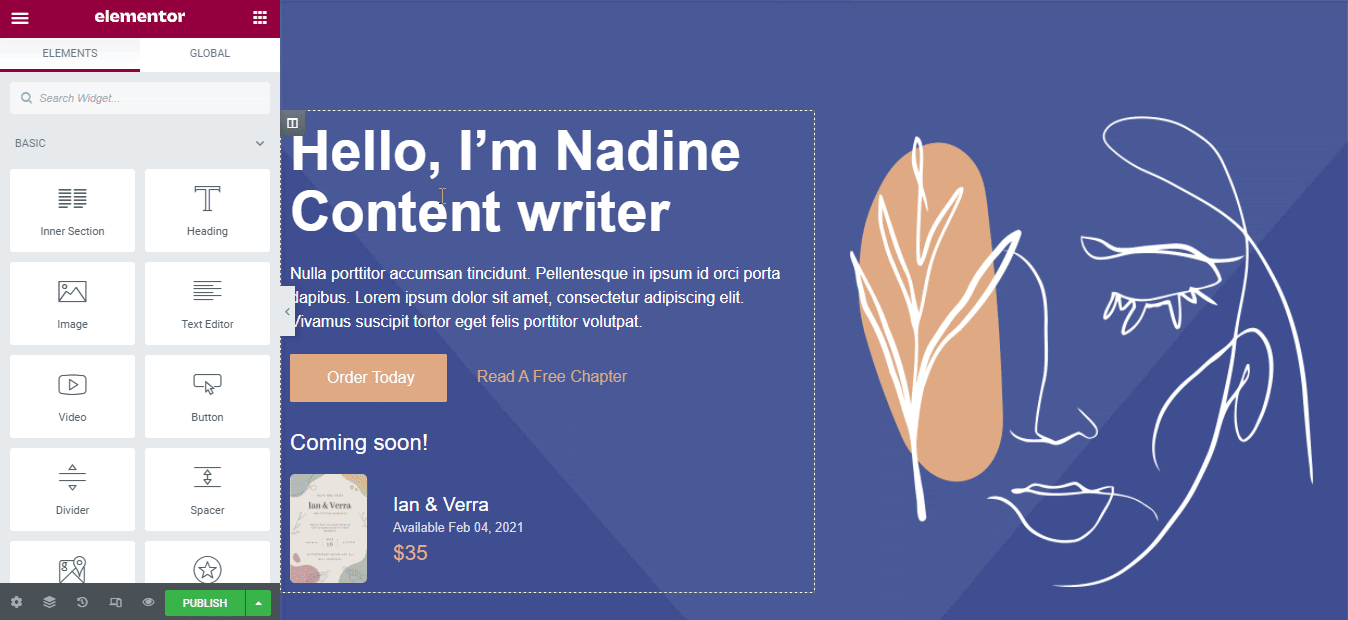 Step 3: Save Your Template Designs On Cloud 
This is the final step, save your template designs in 'MyCloud' storage of Templately. Just right-click on the design and press 'Save Page to Templately' to save it in cloud space. It helps you to create a backup of your design without needing extra space.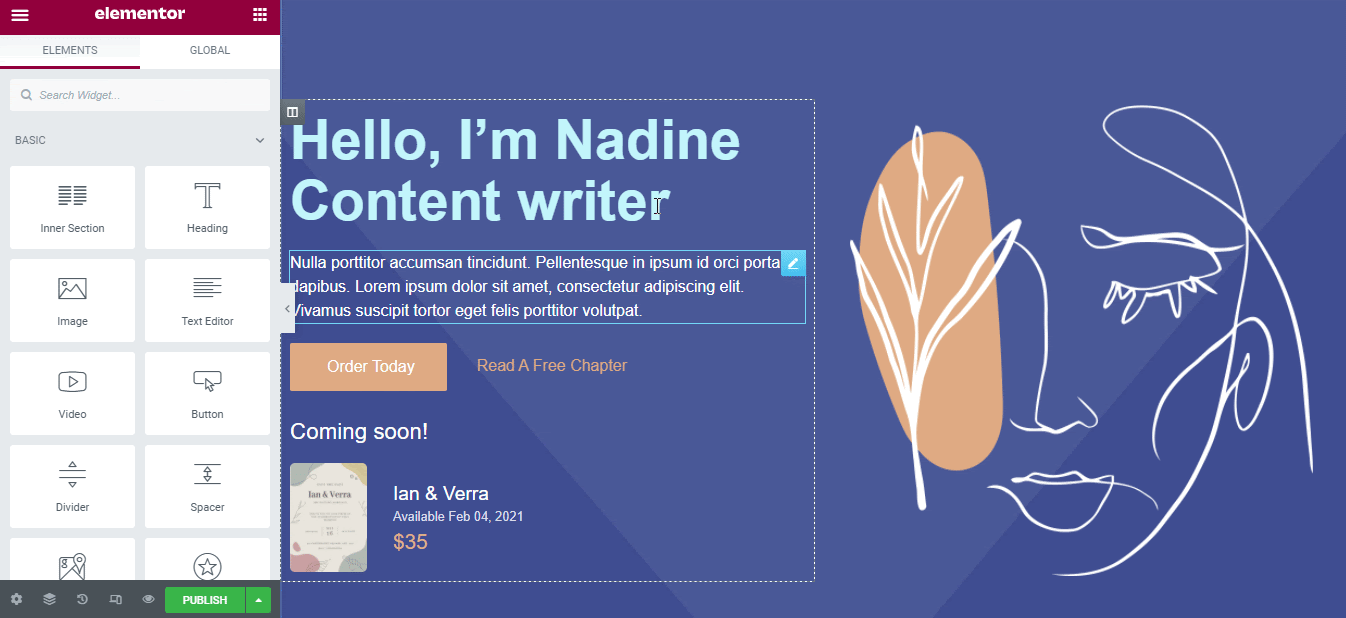 If you want, you can even reuse your saved template designs as many times as you want. Using Templately WorkSpace and creating a seamless collaboration with your team on clouds. 
Look At Your Stunning Personal Website Landing Page That You Have Created
Kudos to you! After successfully completing all the steps, hit the 'Publish' button and your Personal website in Elementor will look like the one below. This is how simply, you can create a beautiful Personal website using the 'Nadine' ready Elementor template pack by Templately without coding for free.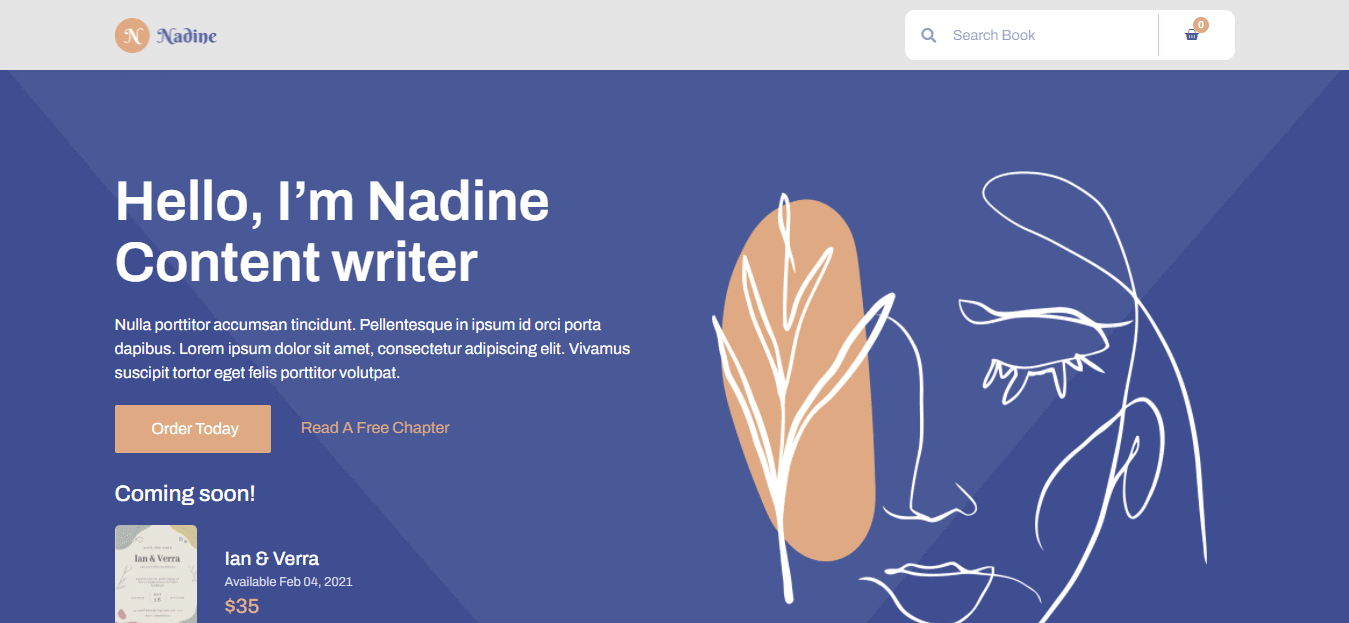 Let's sign up to Templately, get access to its stunning ready template collections, and you can share your experience anytime by commenting below. If you face any problem or need instant help, you can freely contact our support team anytime you want, and don't forget to join our friendly Facebook community.