November is, without a doubt, one of the busiest and most exciting months of the year for online world. With Thanksgiving, Black Friday, Cyber Monday and all holiday happening, it is the perfect time to grab the best Elementor template packs for your business and create stunning websites. Let's have a look at some of the most beautifully designed template packs for Elementor released this November 2020.
CrunchDealz: Elementor Template For Coupon Or Deals Website
Templately has already released more than 800 Elementor templates to help you create beautiful web pages. Among them, EleDeal is one of the most popular and beloved Elementor template packs to create your coupon or deals website.
In November, Templately released CrunchDealz, a single one page Elementor template for creating your coupon or deal page on WordPress. This one comes with bright, bold colors, attractive Call To Action buttons, animated Testimonials carousel and much more. It is a beautiful landing page template for anyone who wants to showcase their special promotions, coupons and deals list.
4 Stunning Elementor Templates For Black Friday
Since Black Friday is the most anticipated day for shopping in November, let's start our showcase of the best Elementor template packs with some exclusive Black Friday landing page templates from Templately.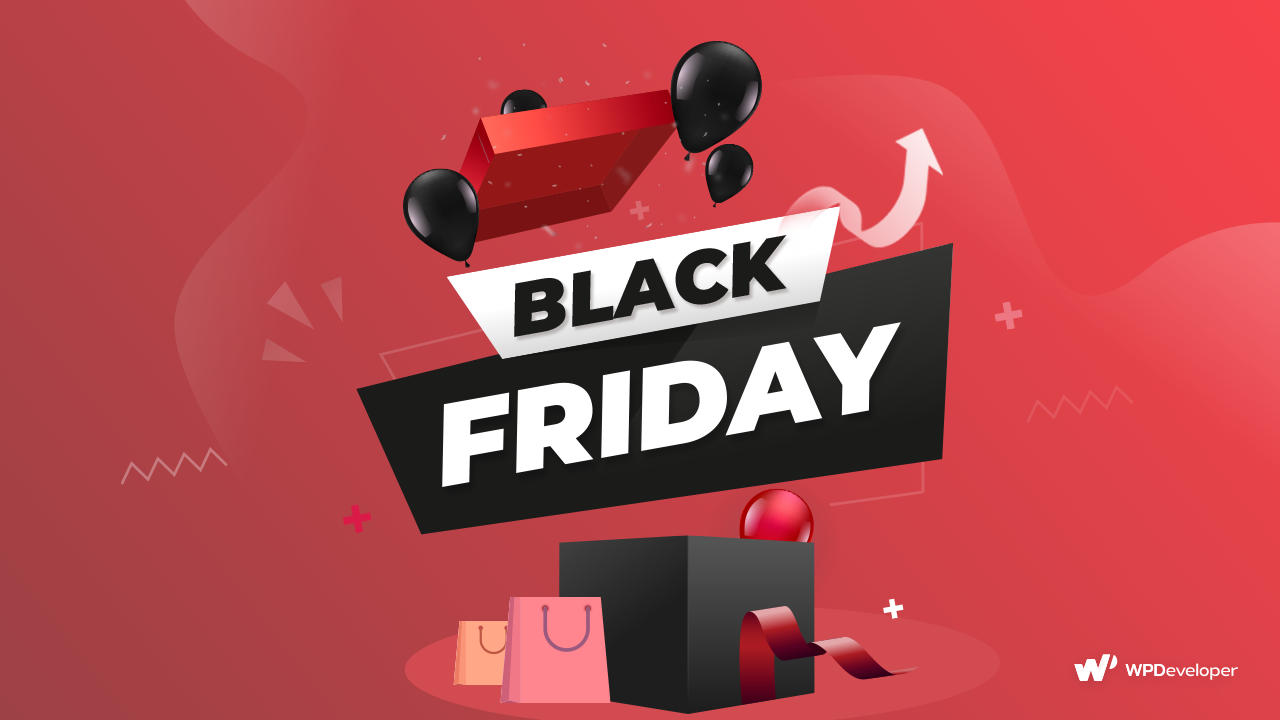 Proven Black Friday Marketing Campaigns To Break Sales Records For WordPress Website
This November 2020, Templately brings four brand new, eye-catching and fully responsive Black Friday landing page templates for Elementor. These Elementor templates are perfect for instantly creating special Black Friday landing pages to boost your sales during the shopping season. Take a look at them below.
BFriday Elementor Template From Templately
For those who want a fun and festive Black Friday page, then BFriday should be your first choice. Featuring attractive colors and an interactive layout, this landing page has a versatile design that makes it the perfect Black Friday template for any kind of business.
Black Esale: A Stunning Elementor Template For Black Friday
If you are running an online clothing or accessories store, then you can try Black Esale and use it as your Black Friday landing page. Of course, you can customize the content of this Elementor template any way you want, but the design works amazingly well for clothing, shoes and other similar stores.
FlashFriday Elementor Template For Software Deals
Is your business focused on software, apps or SaaS products? Then FlashFriday is the right choice for you. Featuring eye-catching Call To Action buttons and animated countdown timers, FlashFriday is an amazing Elementor template to showcase your software deals or software sales for Black Friday.
BlackNov Ready Elementor Template
For those who want a more minimalist design for their Black Friday landing page, Templately gives you BlackNov, a simple yet stylish and modern ready Elementor template to showcase your Black Friday promotions in an attractive manner.
Want to find out how you can use these Elementor templates to instantly create your Black Friday landing page? Then check out this tutorial here, or watch the quick video below.
Best Cyber Monday Elementor Templates
We haven't forgotten about Cyber Monday either. Last year, Templately introduced CyberCred, a stylish Elementor template pack for Cyber Monday. This November 2020, Templately introduced two more attractive Cyber Monday landing page templates for Elementor: EleCyber, and CyberSell. Check them out below.
Best Elementor Template Packs For WooCommerce Websites
That's not all though. This November, Templately released three new Elementor template packs for WooCommerce. As you probably already know, WooCommerce is one of the most popular eCommerce solutions for WordPress. Templately has already released several WooCommerce template packs for Elementor, and this November is no exception.
These Elementor template packs are completely customizable and easy to use, so you can instantly build your online store with them.
Upsole: A Gorgeous Elementor Template Pack For Building An Online Shoe Store
If you want to make a website for your shoe store, then you can use Upsole–a gorgeous, WooCommerce compatible, Elementor template pack from Templately. Upsole comes with 10 predesigned, ready-to-use pages including a ready Woo Checkout Page, Cart Page and a Login Page.
Fluid Fashion: Attractive Elementor Template Pack For Clothing Store
Want to create a stylish fashion or clothing store with WooCommerce? Then check out Fluid Fashion. This Elementor template pack comes with a bright color palette, an interactive layout and 6 beautifully designed page templates.
Bready Bake: Stunning Elementor Template Pack For Bakery Websites
Love baking? Then you will also love the Bready Bake Elementor template pack from Templately. Although it is designed specifically for bakery businesses, you can also use it to create your food blog, or baking blog as well.
Get Free Ready Elementor Template Packs