When planning to create a new blog site or redesign an existing one, everyone faces a dilemma as to what WordPress blog themes to choose. If you are in the same boat, then this post is for you. Blogs are no longer just personal digital diaries – they are powerful marketing tools and a great way to earn money. You may find having a blogging site beneficial both on a personal and professional level if you have a passion for blog writing.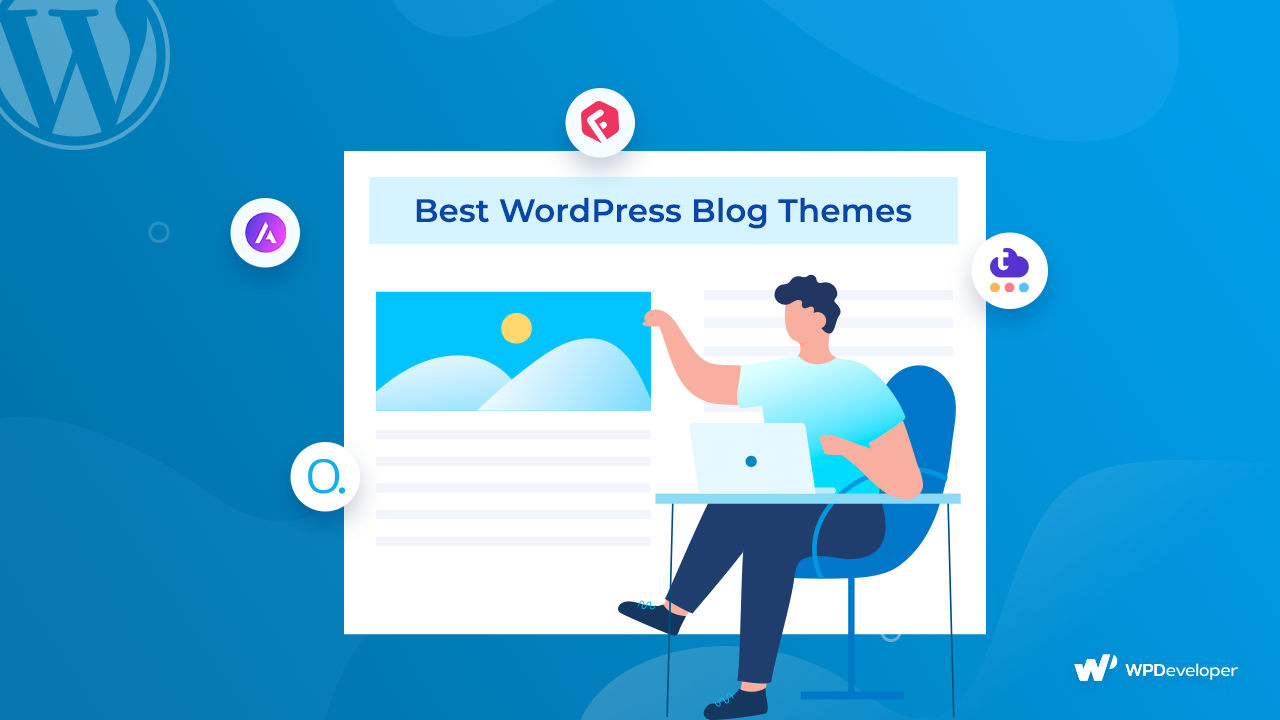 Many people have the misconception that they are dead. Let's look at statistics that paint a radically different picture before accepting the fact:
📍 The number of blogs published in the US reached a whopping 31.7 million blogs by the end of 2019.
📍 Blogs are counted as the 6th most effective marketing channel of all time. 
So, blogging is not dead! And to make a fresh start this is the best time. So let's get started to check out the best free WordPress themes for blogging.
5 Reasons To Start Your Own Own Blogging Site
If you want to share your expertise and experiences with the rest of the world, the best way to do that is to start writing blogs. At present, many platforms allow you to write your blogs on their sites. But why go for other platforms when you can create one by yourself? 
Having your own blogging site has become essentials for most explorers, special sector experts, freelance writers, or for any particular business. Blogging sites help you to represent your thoughts beautifully. Let's check out how you will benefit from having your own blogging site.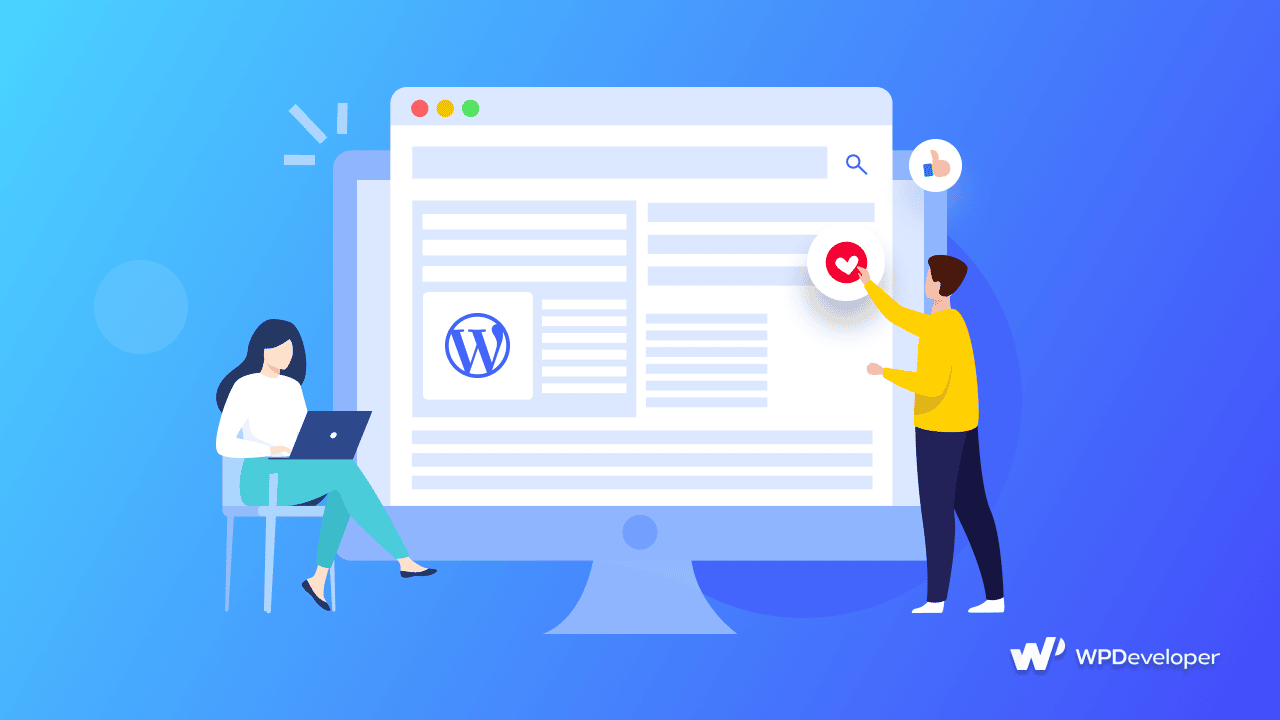 🪝 You can easily reflect on what you or your team is good at by having a blogging site. Someone out there can benefit from your experiences and rich knowledge through your blogging site.
🪝 With your blogging website, you can convert your huge traffic into leads. If your main purpose is to sell products or services, you can convince your blog audience easily by publishing relatable and interactive blogs on it. 
🪝 Your blogging site can help you in creating a buzz on social media platforms. When you will keep publishing trending and resourceful content on your blogging site, your audience will start sharing them enthusiastically on social media platforms. 
🪝 If you have long-term plans like introducing your own merchandise, opening a consultancy firm, or starting your own business, starting from a blogging site is one of the best ideas. With your blogging site, you can rank in search engines, build your brand value, and so on. 
🪝 Blogging sites create communication bridges between you and your potential customers. By responding to your readers' comments, you can build trust and gain insights into what they are looking towards.  
How To Choose The Best Free WordPress Blog Theme?
If you are all set to create your own blogging site, then the most important question is how to start? Content management systems like WordPress have made website creation easier. Now you can build your entire blogging site without knowing a single line of code. 
There are tons of free WordPress blog themes to help you create an interactive and beautiful blogging site. Before picking a WordPress blog theme for your website, have a check if your theme has these key factors or not. 
👉 Check Out The Compatibility With Latest WordPress Versions
While you are going for a WordPress theme for your blog, it's important to check out its compatibility with the latest WordPress versions. If the chosen theme isn't compatible with the latest WP version, then it will conflict with plugins, other functions, and all. Moreover, it can have unsolved bugs which can affect your site performance easily. 
👉 Look Out For A Lightweight & Fast-loading Theme
Your total website performance mainly depends on your website theme. So when you are picking a WordPress blog theme, make sure it's lightweight so that it will take less time to load. This will also help you rank in search engines. 
👉 Go For A Interactive & User-friendly Design Theme
Along with your blogging site contents, it's the design layout of your WordPress blog themes that will attract your site visitors. If the design is messy, visitors will lose interest in reading your blogs. Check-in your WordPress blog theme if its widgets are beautifully designed on the theme or not. 
👉 Need To Be Responsive & Browser-compatible
When you are creating your blogging sites, your niche audience can read your blog posts from multiple devices and multiple browsers. Every device has its fixed screen size and browsers have some technical dependencies. So choose a WordPress blog that is 100% responsive and can be browsed from any browser. 
👉 Perform Smoothly With All Plugins 
To create a fully functional website, you will need to install and activate some essential plugins also. You will need a scheduling plugin, a backup plugin, marketing plugins, and so on to manage your blogging site successfully. If you don't choose a good WordPress theme, then it may clash with vital plugins and affect your site functionalities. 
👉 Provide Good Support With Reviews
Before choosing any WordPress blog theme, go through its review comments, and create forum tickets. So that you will get a clear idea about how useful the theme is and how their support team is. If you can't get essential support while customizing the theme, it will affect your site performance eventually. So it's a very essential point to check. 
List Of Top 10 Best Free WordPress Blog Theme For 2021
If you find it confusing and difficult to pick the best WordPress blog theme for your blogging site, then this section is for you. We have listed the top 10 latest, great functionality, and user-friendly designed themes so that you can choose your desired WordPress blog theme for your blogging site. 
1. Twenty Twenty-One Default WordPress Theme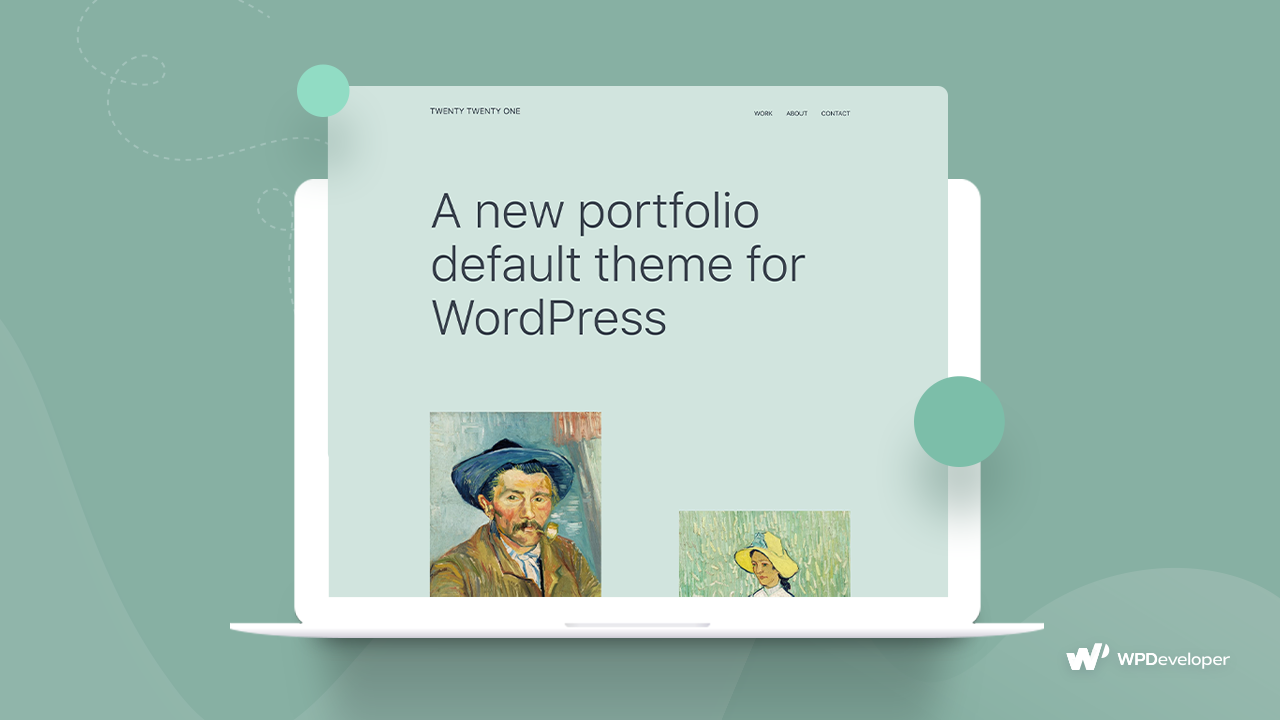 Twenty Twenty-One is the new default theme of WordPress. This theme has brought many facilities and functionalities in block editors. If you are comfortable creating your website with a block editor, then you can use this theme. This theme tries its best to improve its accessibility. 
As this theme is the default theme, you won't need to activate it separately. You will find Twenty Twenty-One pre-activated by your WordPress dashboard. You will get different types of post formats for creating your blog content. This theme is flexible, versatile, and can be used as a WordPress blog theme nicely.
Previous default WordPress themes like Twenty Nineteen, Twenty Twenty are also well known as WordPress blog themes. At present 1,315,238 sites are running with Twenty Twenty theme. These themes have wide customization opportunities that will make your blogging website more user engaging. 
2. Hello Theme For Elementor Users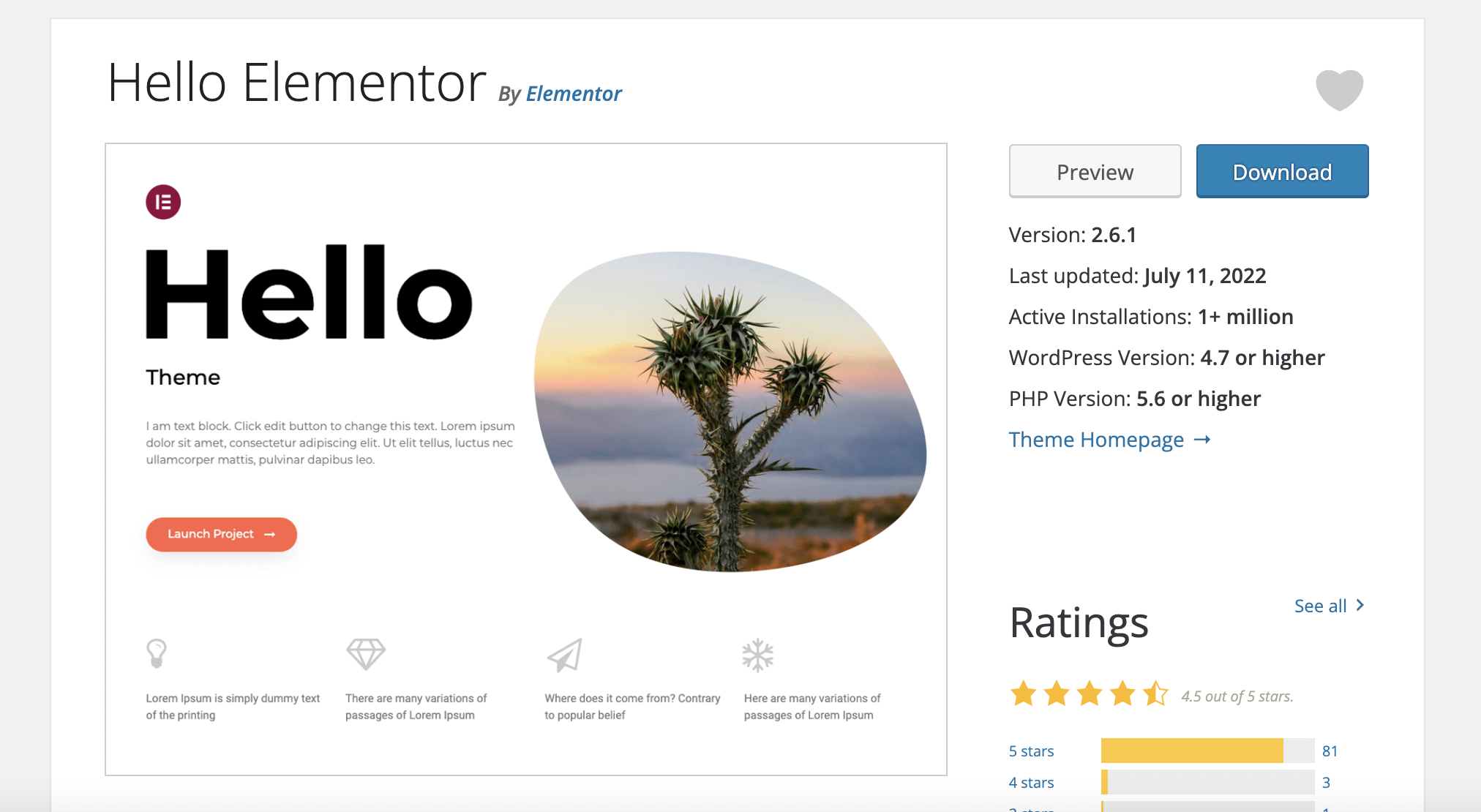 This theme allows you to create your blogging site without knowing coding and enjoy creating with interacting drag & drop page builder Elementor. Also, need to mention, Hello Theme is a lightweight and plain-vanilla themed, and basic WordPress blog theme. You can create your blogging site instantly and start blogging. 
If you want to customize your WordPress blog theme, you can do that directly with Elementor page builder. Also, you can change your site's layouts, and styles with that one plugin. You can twerk and turn all options of the theme and create your blogging site. 
3. Neve Theme For WordPress Blogs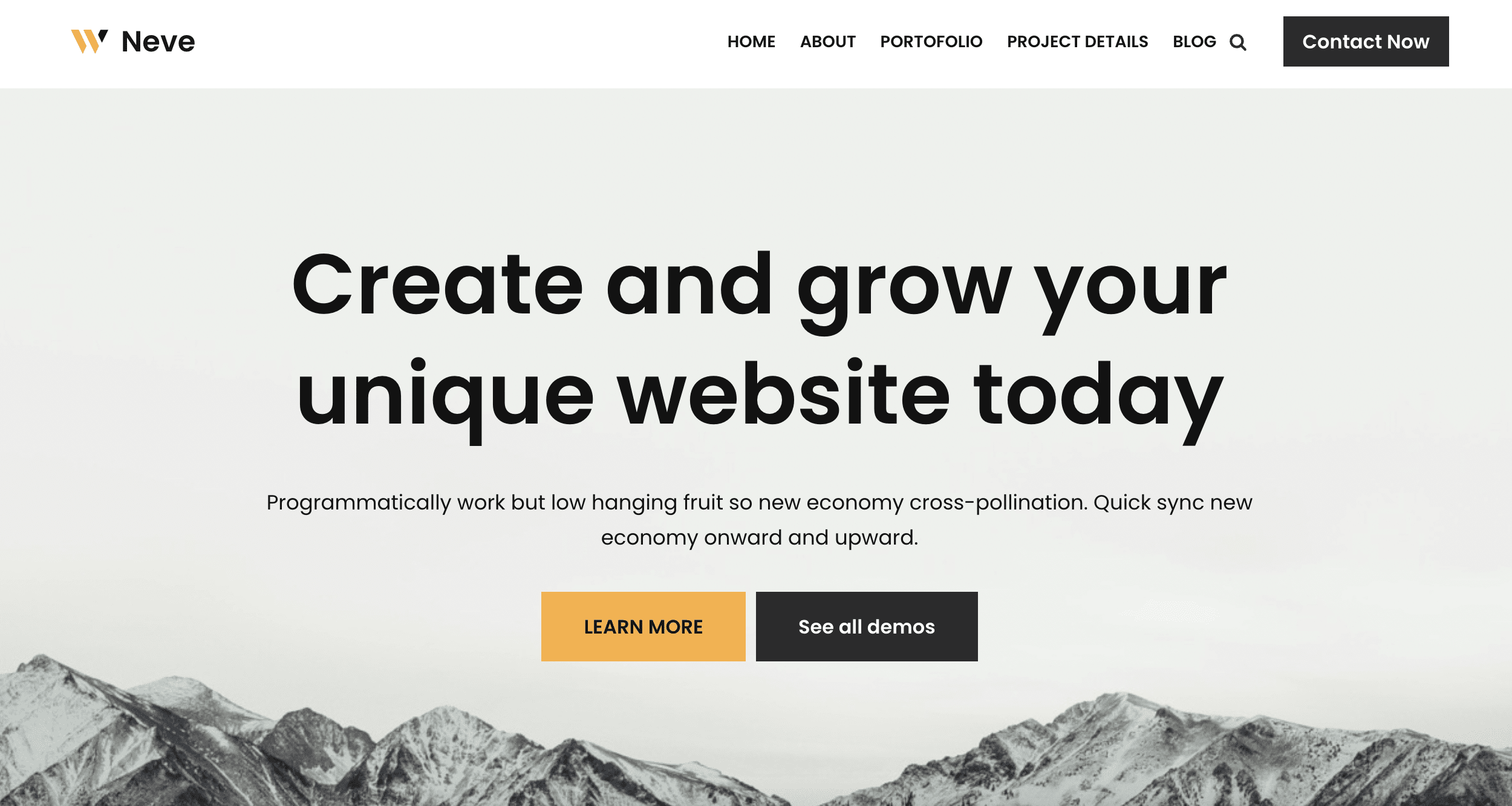 Neve is a free WordPress blog theme for creating captivating blogging websites. Its modern design and minimalistic outlook will make your blogging site stand out more than others. You can use any page builder to create a site with a theme. You will find many content widgets to increase the readability of your site. This fast-loading theme will help your site to rank in search engines. 
4. Flexia Theme For Gutenberg & Elementor Users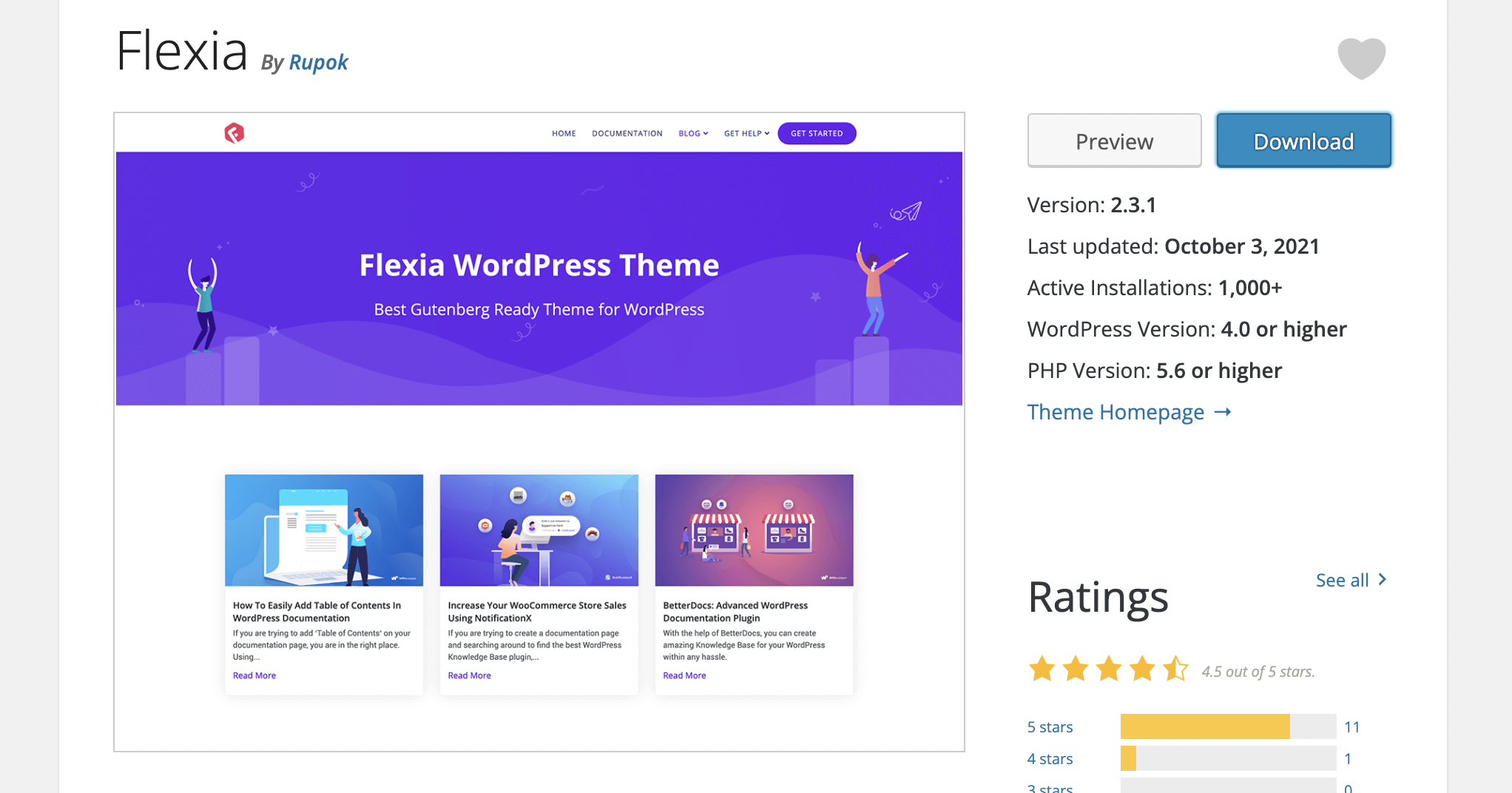 If you are looking for a versatile and lightweight WordPress blog theme for your own blogging site, you can go for Flexia. This theme has a modern outlook that will make your site more user engaging. Flexia will help you to rank in search engines also. 
You can customize the theme as you need for your blogging site directly from the customization panel. If you have a plan to convert your blogging site into a complete company website, you can do that too. Gutenberg blocks editor or Elementor Drag & Drop page builder, Flexia is compatible with both plugins. From blogging sites to multi-vendor eCommerce sites, you can create them all with this single theme. 
5. OceanWP Theme For Beginners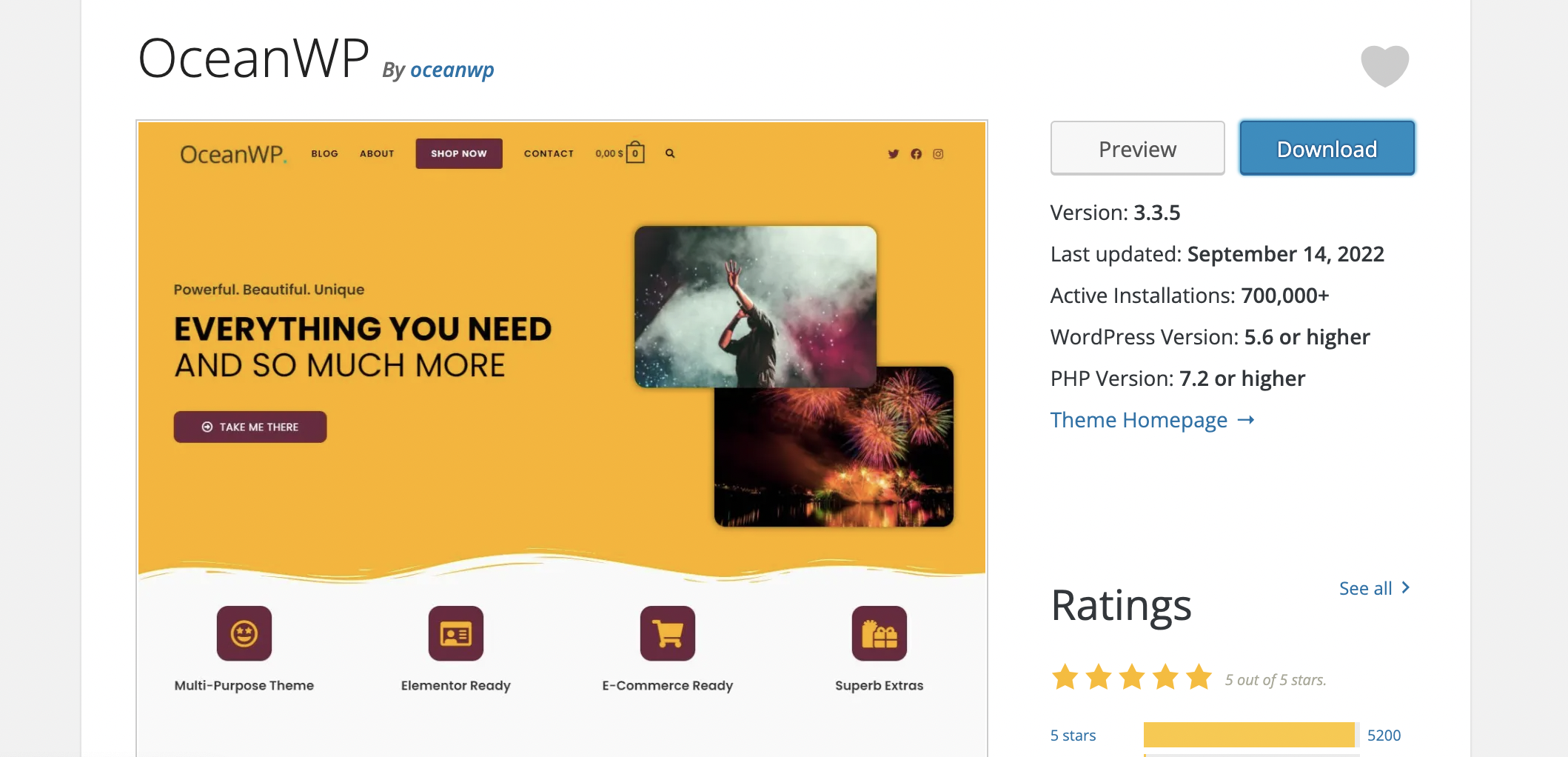 Ocean WP is another popular WordPress Blog theme for creating your interacting and amazing blogging site. Its content-friendly widgets and free companion plugins help you to give your site a premium look. This theme has a special feature called Blog pagination which has three different styles, infinite scrolling, and many more. 
This WordPress blog theme comes with cool and interactive font collections, content sliders, animations, parallax effects, etc. It also has live customizer support. You can activate the theme, customize it, and make your blogging site live immediately. 
6. GeneratePress WordPress Theme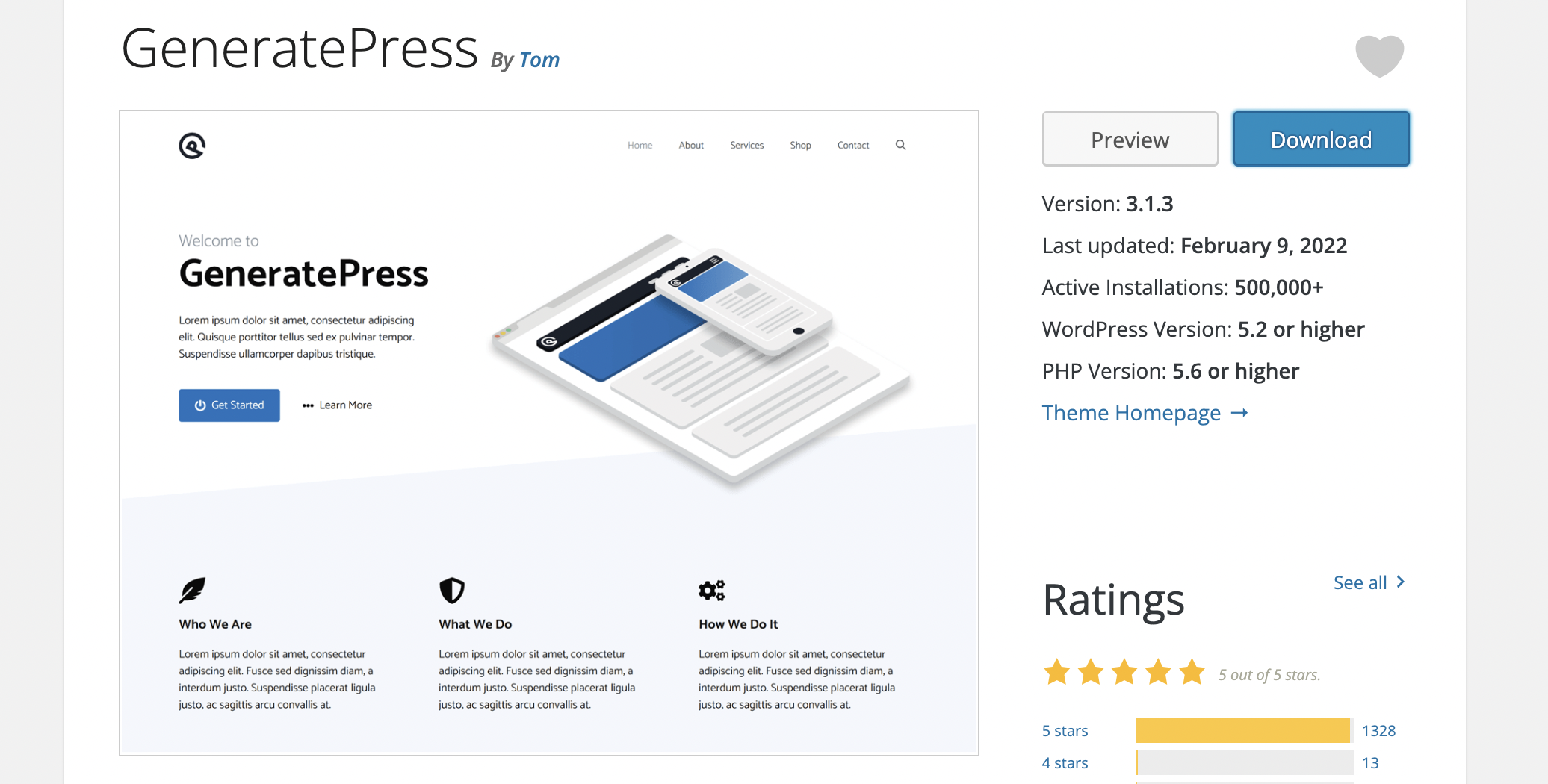 GeneratePress will allow you to create a fast-loading blogging site. So that it won't kill your site visitor's valuable time in loading and increase your site engagement. This WordPress blog theme is lightweight, compatible with Gutenberg block editor, and fully responsive. With this theme, you can set your widgets in nine areas, navigation menu in five locations, and have five types of sidebar layouts. You can flexibly create your blogging site with this theme. 
7. Hestia WordPress Theme For Blogging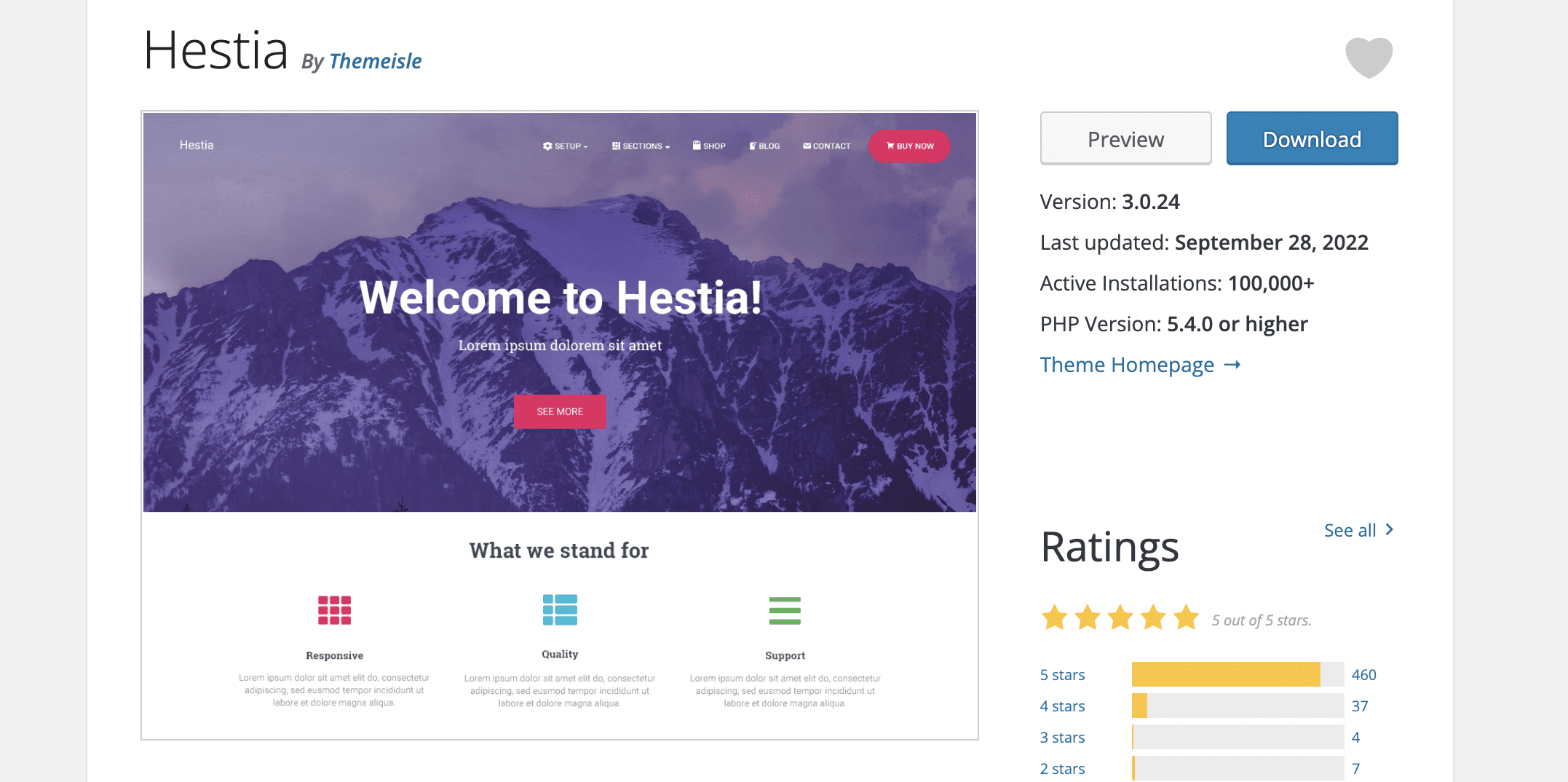 Hestia is a modern and professional WordPress blog theme. This theme is fully customizable and you can create any type of blogging website with it. You can customize your logo, and use variant fonts to represent your blogs more attractively. It has a live customization option so that you can preview all your changes instantly and make your website more interactive. 
8. Astra WordPress Theme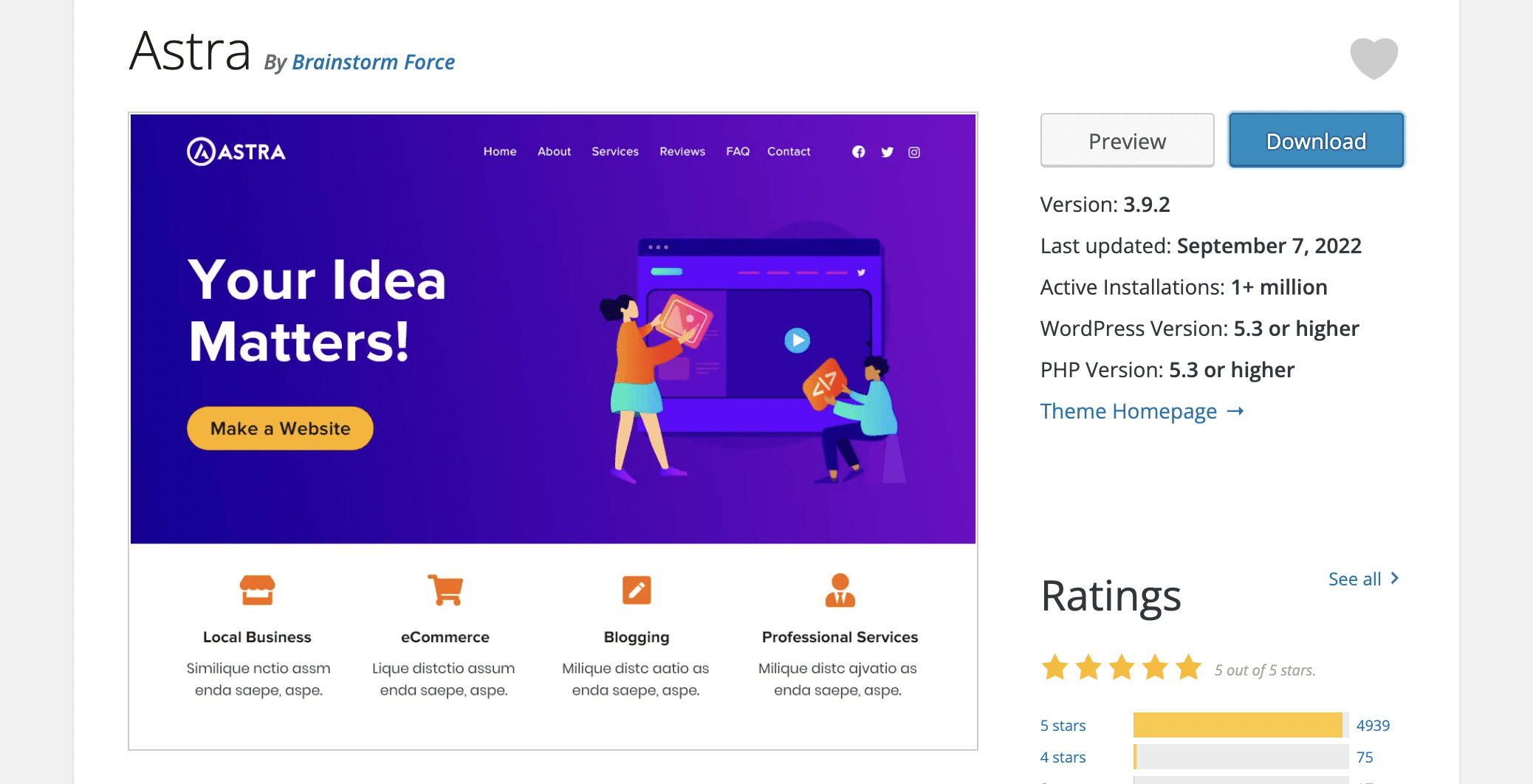 Astra is a beautiful WordPress blog theme suitable for blogs, personal portfolios, business websites, and so on. This theme is lightweight and will make your site fast-loading. It comes with multiple homage pages and inner pages, you can select your suitable one and start creating your site. Astra allows you to launch full-fledged prebuilt sites, which you can customize instantly.  This theme also contains amazing content widgets like sliders, built-in footer, parallax effect, and so on. 
9. Ashe WordPress Theme For Blogs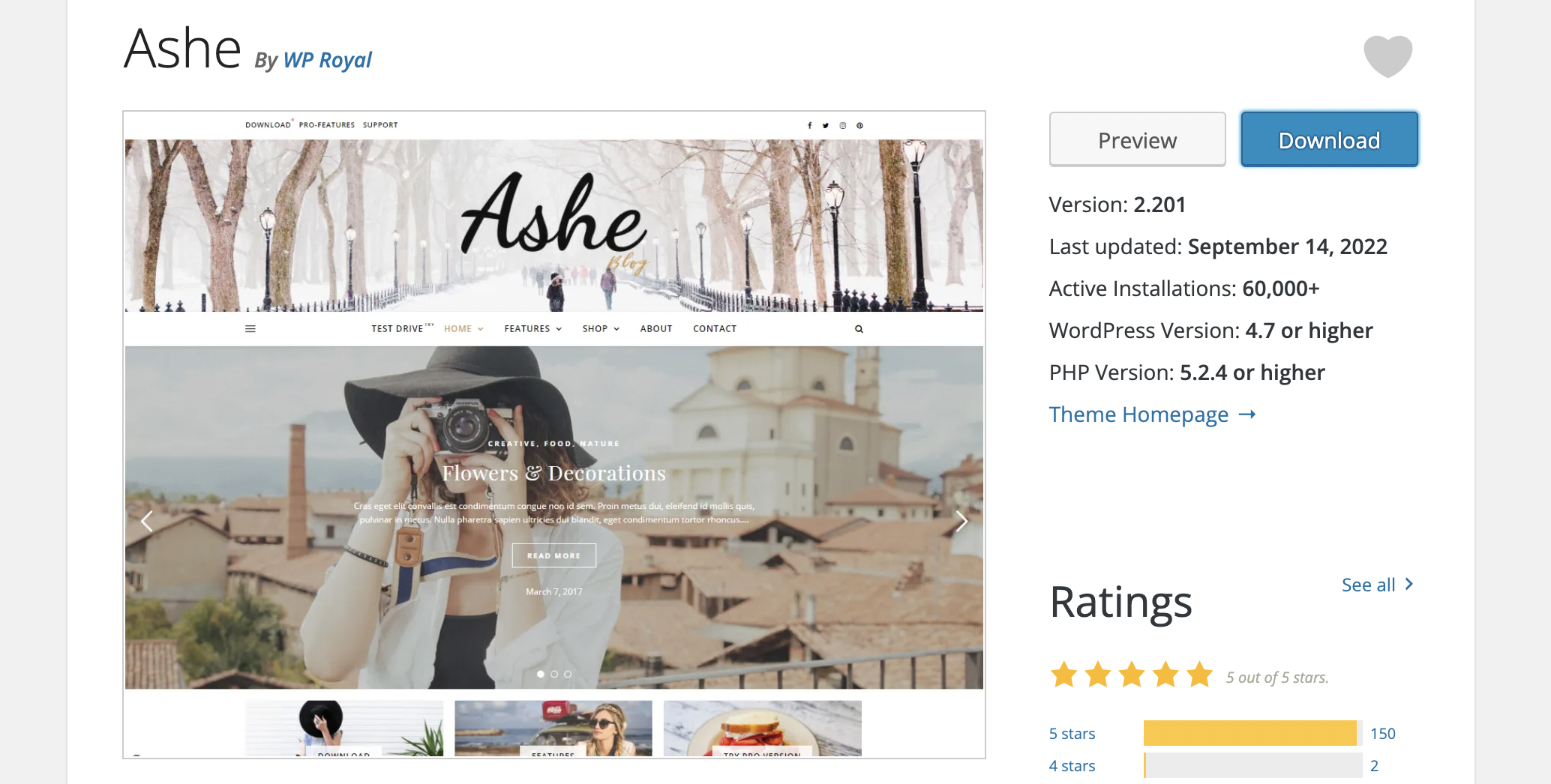 Ashe is a suitable WordPress blog theme for personal, lifestyle, health & fitness, food, cooking, bakery, travel, beauty, fashion, wedding, photography, news, quotes blog, auto blog, small business website, and any other kind of amazing blogs. It is a multi-author blog theme, you can manage all your authors from the same dashboard. Ashe is super customizable and comes with cool widgets like a fullscreen slider, Instagram slider widget support, footer menu support, GDPR compatibility, etc. You can modify this theme depending on your blog category easily. 
10. Writee Theme For Blogger Portfolio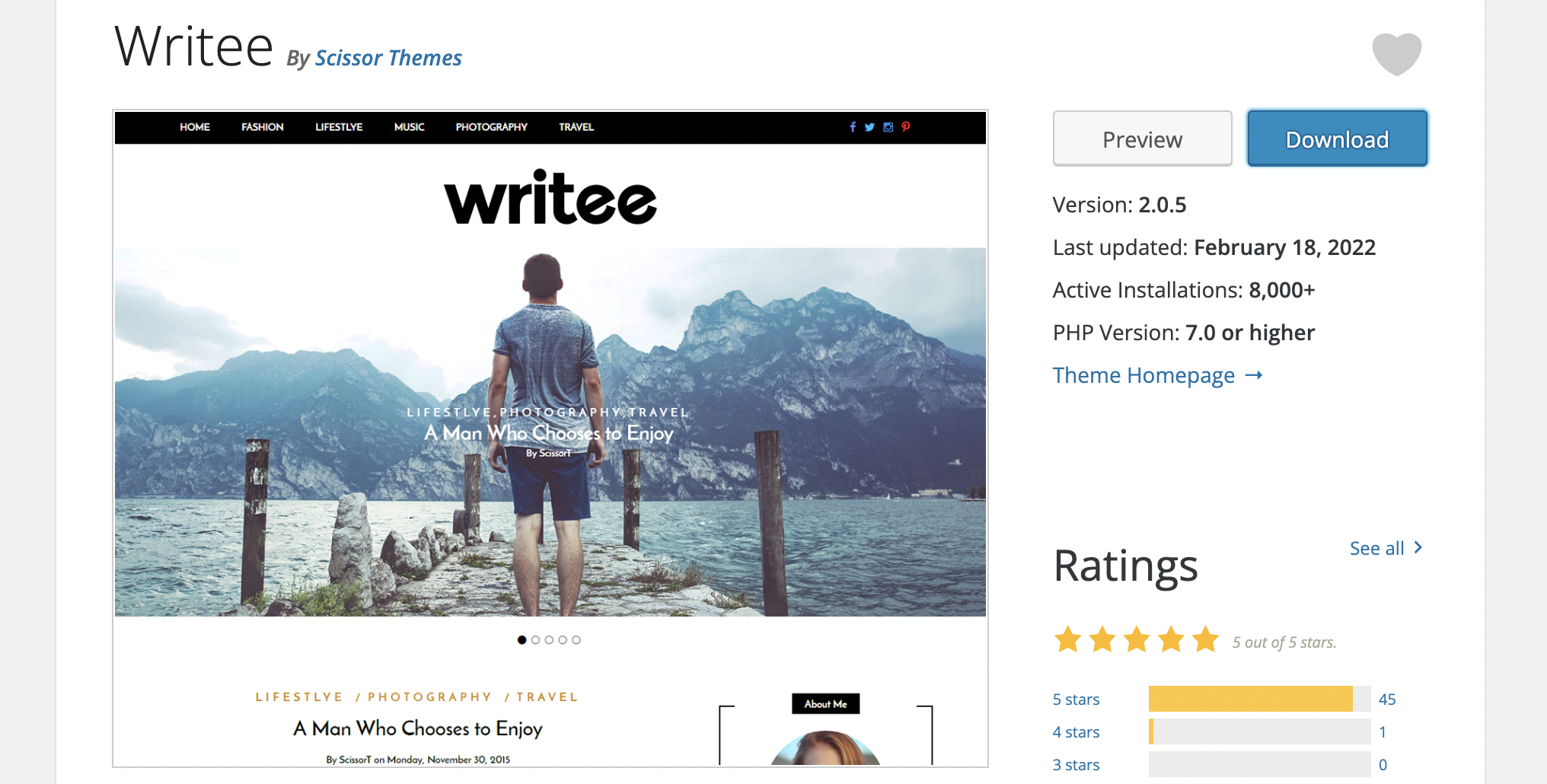 This elegant free WordPress blog theme is suitable for personal, food, travel, fashion, corporate, or any other amazing blog. Writee comes with pixel-perfect design, search engine optimizable, cross-browser compatibility, and so on. It has many interactive homepages to represent your website beautifully. 
All these blogs have basic important features to be your suitable WordPress blog theme. You can select your desired theme and start creating your blogging site instantly.
🎁 Bonus: Create Own Blogging Site Instantly  With Templately
WordPress allows you super flexibility in creating any category website. It's not always mandatory to create a blogging website with only WordPress blog theme. You can create a blogging site with any functional theme. Wondering how to do that? Here comes Templately– the template cloud for ultimate Elementor templates. 
It has more than 1000+ ready Elementor templates for creating any category website. Getting design experts for your website takes a fortune. With Templately you will get ready designs for every page and functionality. All you have to do is complete the signup process and insert your chosen blog templates.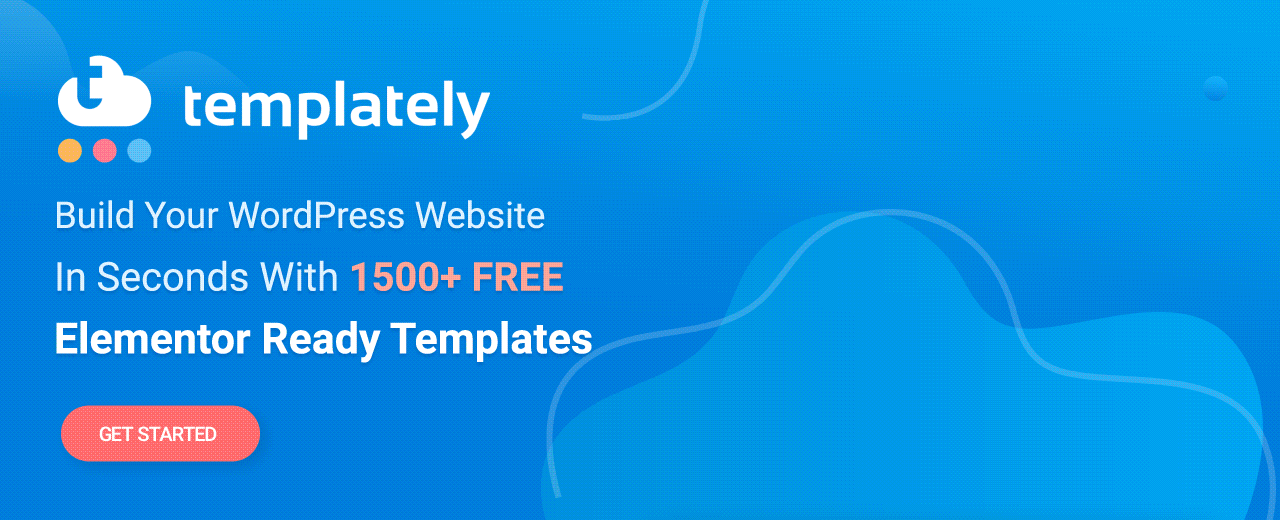 Elementor gives you the full freedom to create an entire website without coding. If you use Elementor templates from Templately, you can easily modify and customize the templates with your site-related content easily. If you have a plan to expand your blogging site into a fully-functional dynamic website, then it's wiser to select a multi-purpose theme and use Templately blog templates for making it a blogging site. 
Here we've listed the most popular blog template packs. Check out these templates and customize your website more captivatingly. 

This is a creative multi-purpose blog template pack. You can display your lifestyle, fashion, travel, food, tech product, or any type of blog content on the website in an interactive way. There are two fully designed pages to create your own stunning blog website.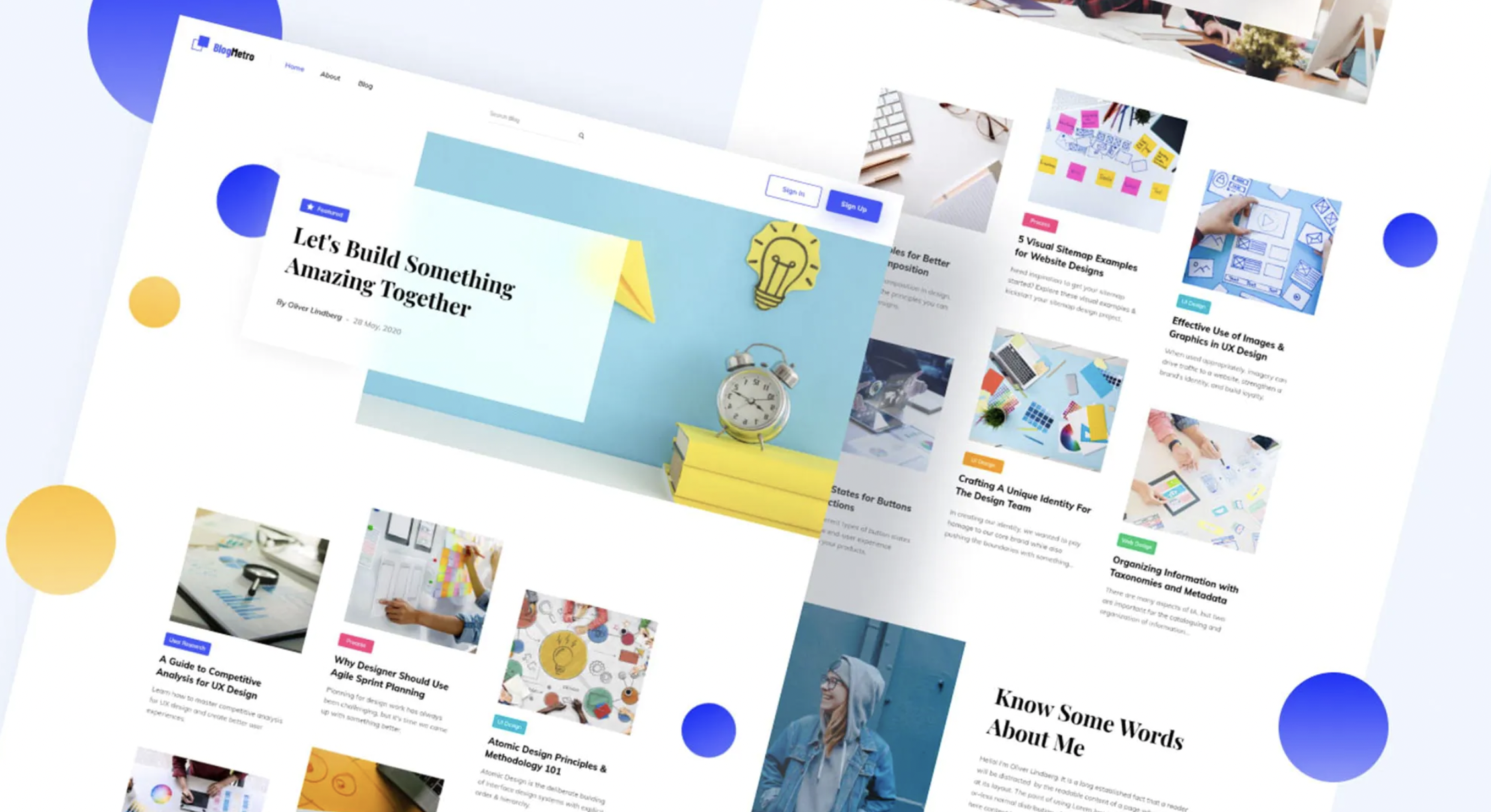 It is a bright, colorful, and beautifully designed WordPress Blog website template made specifically for bloggers, writers, freelancers, artists, photographers, or any creative content creators. It is also perfect for designing your own portfolio website, business portfolio website, creative studio website, and much more.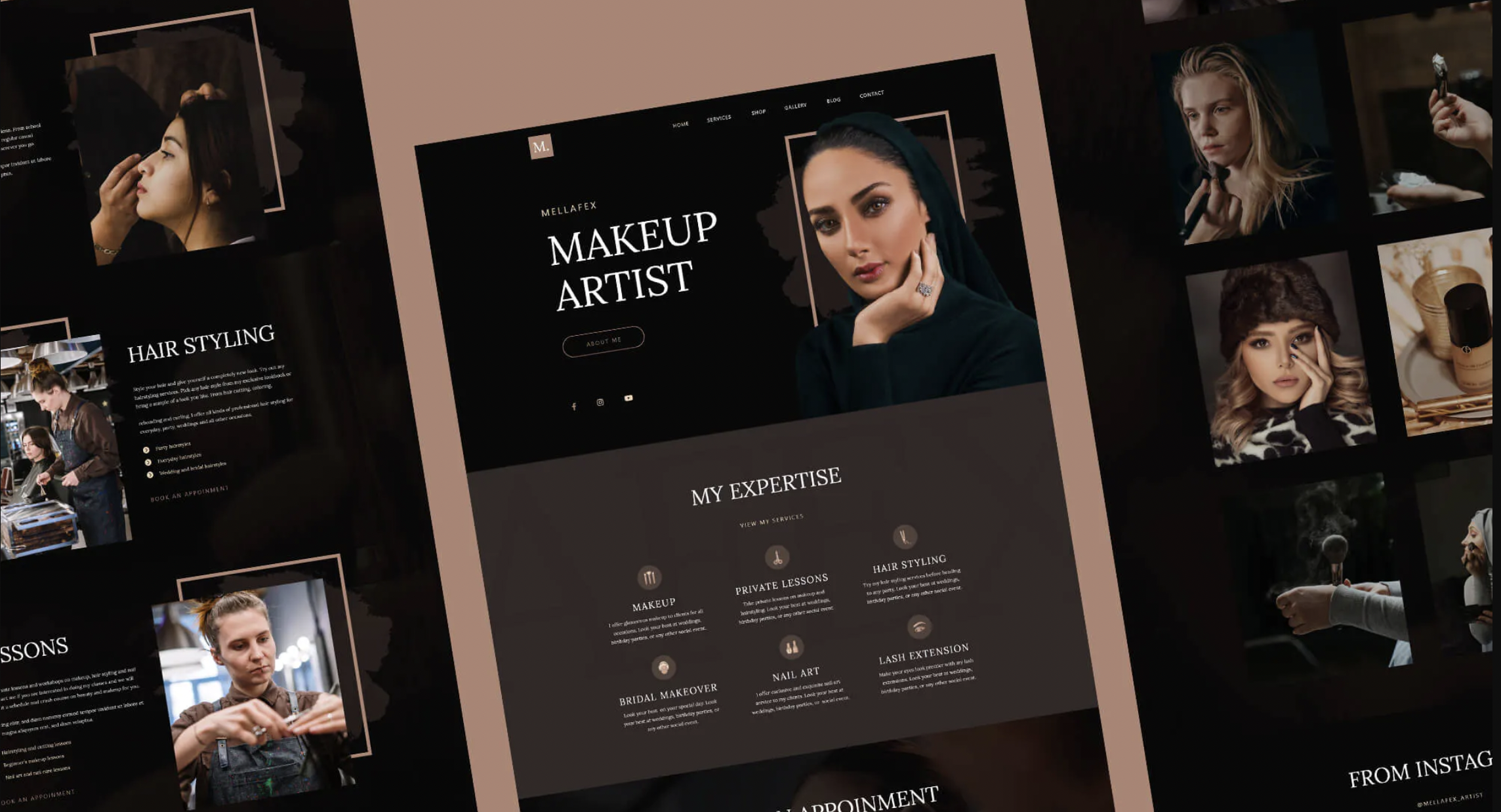 If you are planning to own a makeup blog, then you can pick this template. With this template, you can beautifully represent all your makeup expertise, and client stories, sell your own products, and so on. It is a fully responsive template pack that can be customized just the way you want without any coding.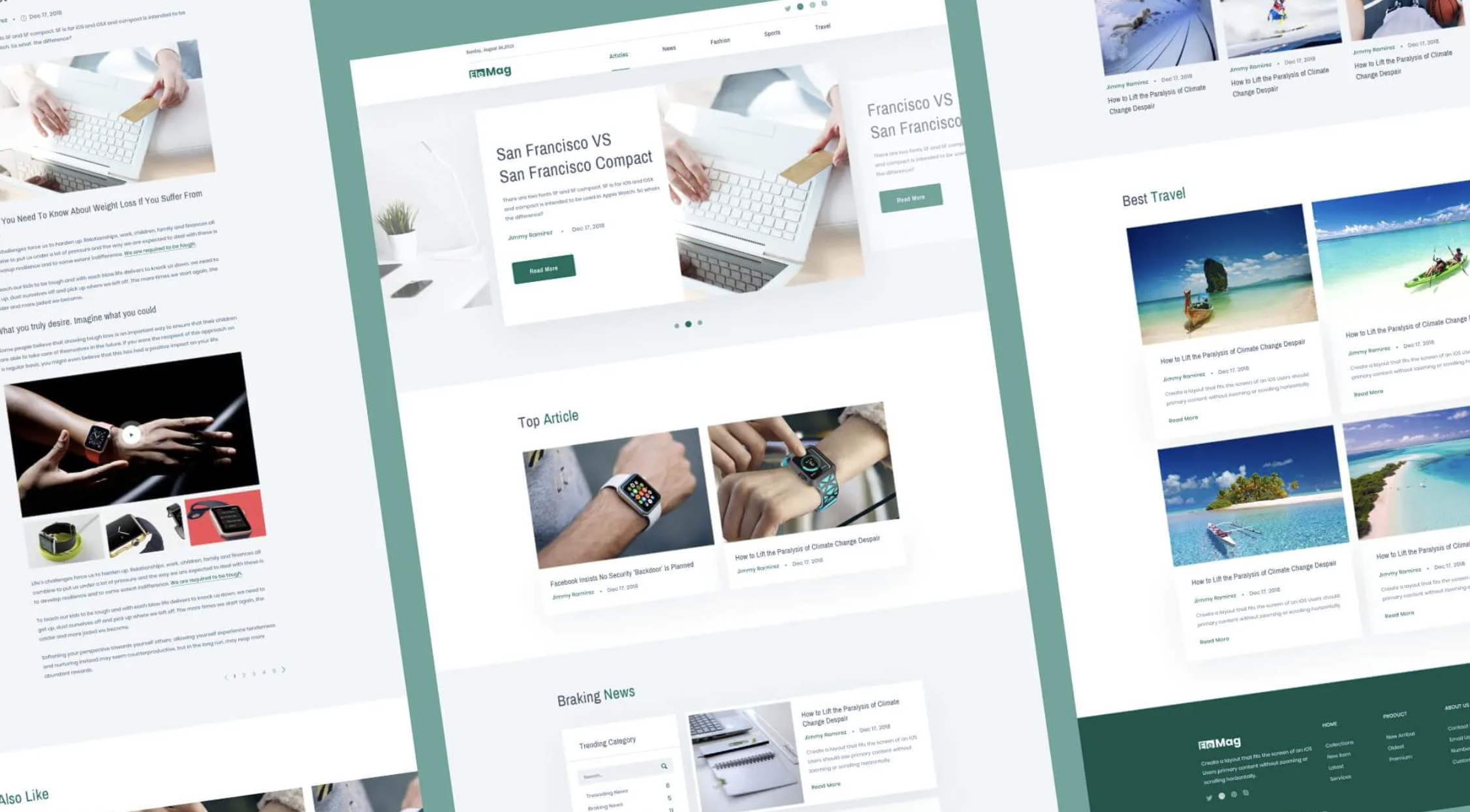 This WordPress Blog website template is made especially for bloggers, writers, freelancers, artists, photographers, or any creative content creators. It is also perfect for designing your own portfolio website, business portfolio website, creative studio website, and much more.
Which WordPress blog theme would you pick for your site? If you don't have your own blogging site, then put this on your new year's resolution list, and start creating one. Don't forget to share your experience with us. For more WordPress-related news, tutorials, and updates, make sure to subscribe to our blog or join our friendly Facebook Community.