WordPress database plugins are helpful to keep your website information safe from various threats. Besides protecting your site, optimizing the website database is another essential thing that WordPress database plugins are used for. Today here in this blog, we have enlisted the 10 best WordPress database plugins for your website that you can choose.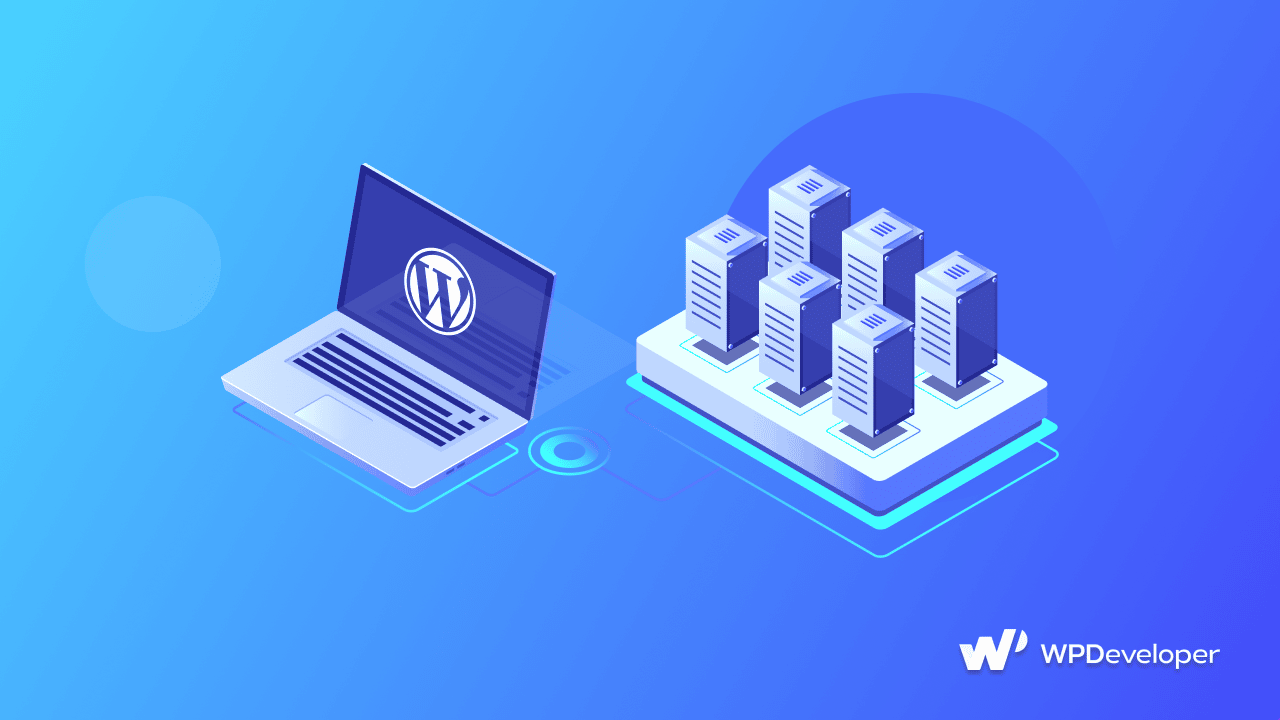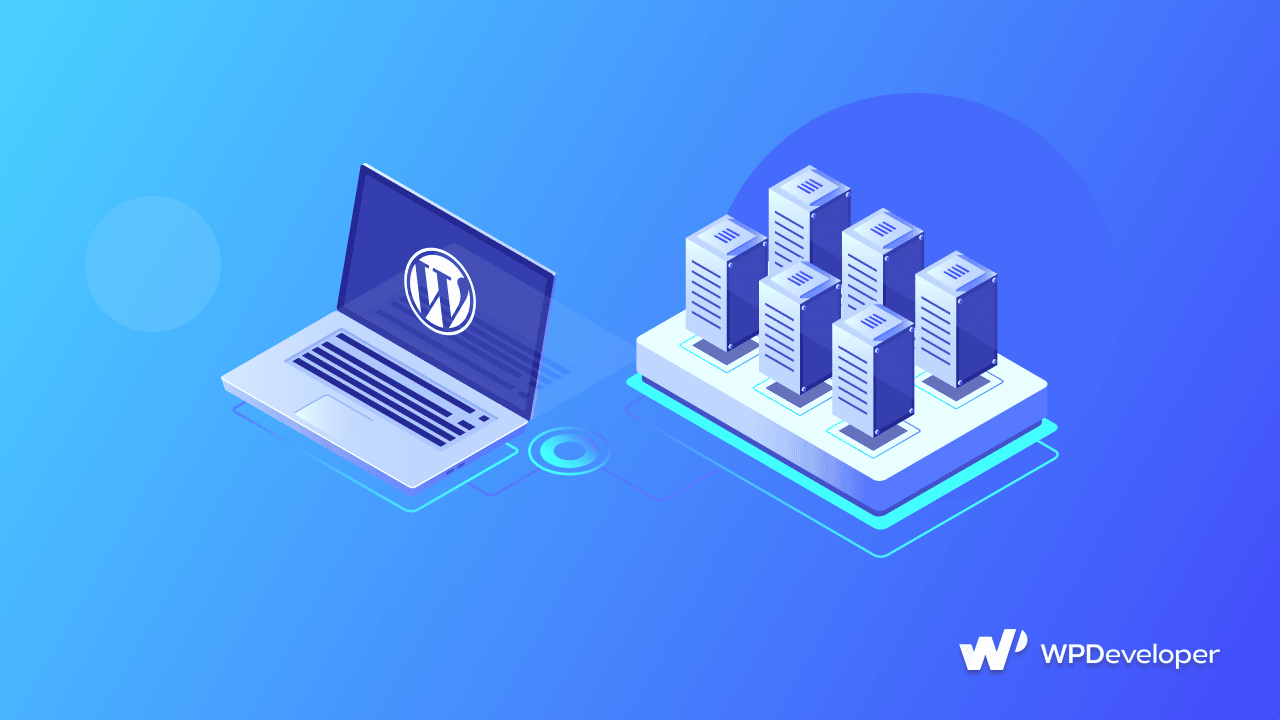 Why Should You Use Database Plugins For WordPress?
Before we dive deep into the 10 best WordPress database plugins, let's focus on their importance first. You need to keep regular backups of your website contents to keep them intact. Adjusting the settings manually to create backups is a time-consuming task and tedious at the same time. A WordPress database plugin can certainly minimize the workload that you can utilize to optimize the database to make your website more efficient, protect your content, speed up page loading time, and more.
You must first understand the idea of website databases in order to understand the significance of database plugins. You can methodically keep track of all the information on your website in a database. You must store the data in order to keep track of the possible customers who fill out a form on your website with their name, address, and other details. Managing your database involves maintaining and arranging the data on your computer. WordPress not only saves visitor information but also website files.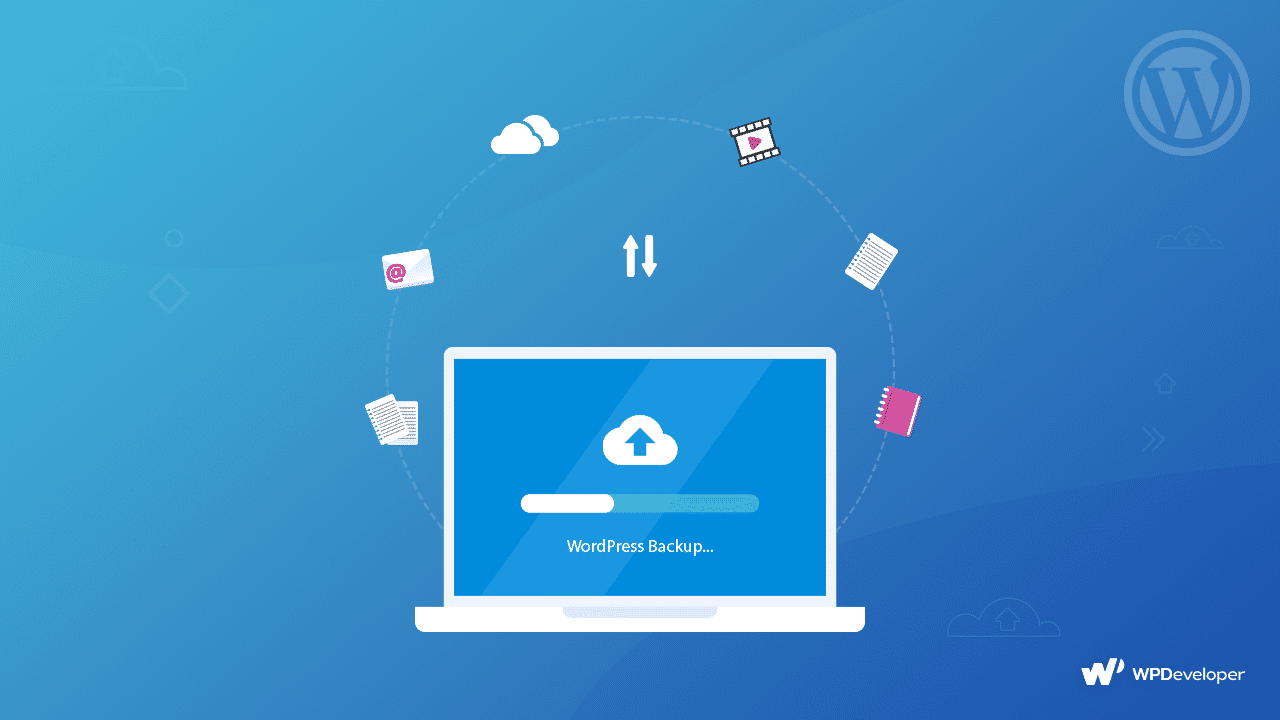 A WordPress database plugin can make the process much easy for you. Handling the technical aspects of saving, retrieving, and maintaining necessary information get simpler and quicker when you take the assistance of a plugin.
WordPress database plugins are helpful to speed up your website. By eliminating damaged and corrupt information, it protects your website from harm. Unnecessary files can slow down your website by occupying much storage space. Database plugins can delete unwanted files that free up a significant amount of storage space.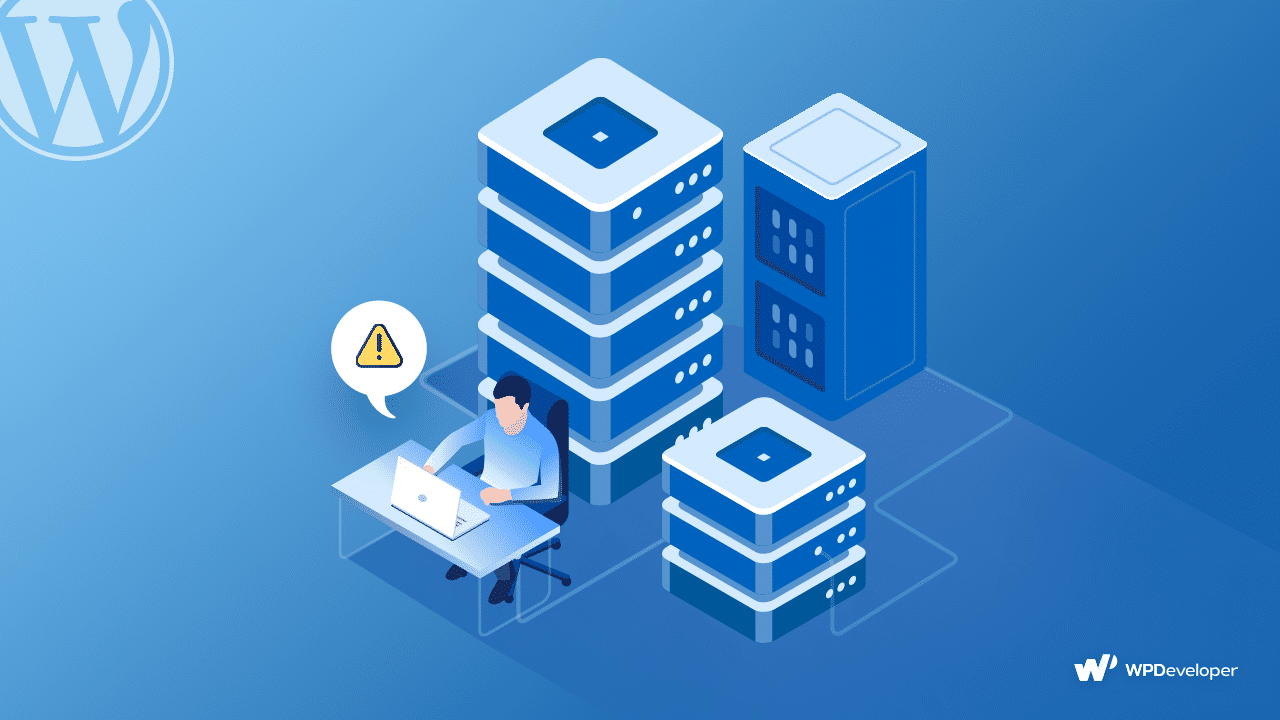 Another significant benefit of using WordPress database plugins is that you can be relaxed from being worried about losing important database information as these plugins maintain backup copies of your necessary files in case your website is attacked from outside. So, it is wise to use database plugins for maintaining the backup. You will not require any other extension for this. Switching your website to a different CMS or server will not be difficult either.
10 Best WordPress Database Plugins To Use In 2023
The importance of using WordPress database plugins is evident from the discussion above. Now that we know the benefits, it's time to check out the best 10 database plugins for WordPress website
1. UpdraftPlus

First, in this list, we have UpdraftPlus. A well-known WordPress plugin that helps you back up the content of your website. Your primary site files, databases, themes, plugins, etc. are all kept there. Additionally, this plugin enables immediate backup restoration from the WordPress admin interface.
Your sensitive database data, such as customer login information, a list of users, etc., can be encrypted with UpdraftPlus. An industry-standard AES encryptor is built into this plugin to simplify database management.
WordPress Rating: 4.8/5
Active Installations: 3+ Millions
2. WP-Optimize

Another good choice, if you are looking for an efficient WordPress database plugin, is WP-Optimize. It is an excellent plugin for enhancing your website's speed and performance. It cleans and optimizes the database, compresses images, and caches the pages to improve your site.
There are 12 optimization types included in this plugin that you can execute separately or simultaneously. They consist of unapproved comment deletion, post-revision cleanup, and table optimization. However, to get more advanced features like scheduling, integrations, and better support, you will have to upgrade to the premium version.
WordPress Rating: 4.8/5
Active Installations: 1 milion+
3. WP Reset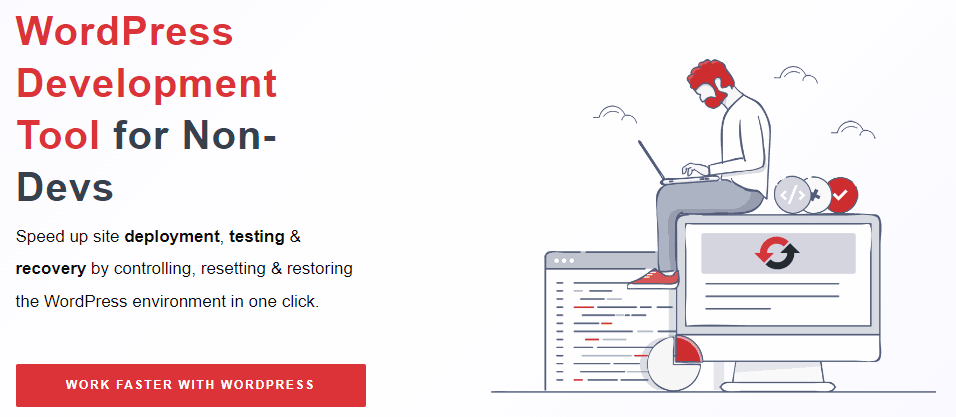 The next WordPress database plugin that we have in this list is WP Reset. For cases when it requires resetting the entire WordPress site, the WP Reset plugin is a good solution. For files that seem unnecessary, WP Reset helps you to delete those. It scans tables, posts, comments, and other details of your database. You will have complete authority over which of those you wish to delete. Remember that this is a long-term fix for getting rid of specific components of your website totally.
WordPress Rating: 4.9/5
Active Installations: 300,000+
4. WP-Sweep
For a faster website, you need to free it from unnecessary data and WP-Sweep can help you exactly do that by removing revisions, auto drafts, spam comments, and much more. This plugin comes free & is perfect for a swift and effective way to push away the mess. This plugin is sleek and simple with just one function. What the plugin cleans up is up to you. There aren't any additional complicated settings to be concerned about.
WordPress Rating: 4.6/5
Active Installations: 100,000+
5. BackWPUp

We don't want to miss the name of BackWPup as our next best database plugin for WordPress. You can download the database with just one click using this plugin. It is an efficient WordPress database plugin that can help your website protected from unexpected crashes. You can create a backup of all the website data and necessary information. It has an advanced scheduler feature to create a detailed backup. You can choose specific contents to back up as well.
To serve this purpose, the platforms you can choose to store your backup data many as BackWPup supports networks like Google Drive, HiDrive, SugarSync, Microsoft Azure, S3 Services, FTP Server, RackSpaceCloud, and others.
WordPress Rating: 4.4/5
Active Installations: 100,000+
6. Optimize Database After Deleting Revisions (4.5/5)
For a swift, easy, and quick database optimizing experience, you can pick Optimize Database After Deleting Revisions plugin. In just a few clicks, you can remove unnecessary files from your website. You can get rid of spam comments, unused tags, trackbacks, etc with this database plugin for WordPress.
This plugin enhances your database table and you have full control over what particular tables, articles, and pages you want to exclude for optimization. Additionally, this plugin for database optimization is prepared for translation. In addition to English, you may utilize it for your website in about 14 other languages.
WordPress Rating: 4.5 /5
Active Installation: 100,000+
7. WP-DBManager (4.4 / 5)
The next WordPress database plugin that we are going to add to our list is WP-DBManager which is a free, easy-to-use, all-in-one database plugin. It enables you to drop/empty tables, optimize databases, fix databases, backup databases, restore databases, delete backup databases, and perform specific queries. supports the automatic scheduling of database optimization, backup, and repair. You will see the database and table information in the main plugin dashboard. For quick backup, repair, and optimization, you can choose this free database plugin for WordPress.
WordPress Rating: 4.4 /5
Active Installation: 90,000+
8. Advanced Database Cleaner

Sometimes your website can get slow and this might be due to clutters of outdated revisions, spam comments, and orphaned post metadata. By clearing out trash, the Advanced Database Cleaner plugin reduces database size and enhances your website's performance. It boosts your website's speed as well. On top of that, you will not have to back up unnecessary data which is another major advantage of this database plugin. The upgraded Pro version of this useful plugin removes the remaining data from plugins and themes that you deleted.
WordPress rating: 5/5
Active Installations: 80,000+
9. WP Database Backup (4.6)

If you want to avoid the tedious task of backing up and restoring your database, you can rely on the WP Database Backup plugin that allows you to restore your database in just one click. For advanced scheduling, integrations, and other features, you need to upgrade to the paid version.
WordPress Rating: 4.6/5
Active Installations: 60,000+
10. Participants Database
We are gonna mention the Participants Database in this list as the next best WordPress plugin which is a relational database plugin. It's a free WordPress plugin that enables you to integrate a form with your website and collect data through a special database that you can export later.
However, it needs some time to set up this plugin. You can customize the signup and record form as needed. Its key features include a built-in subscription form system that inputs entries into a specific database. To prevent users from submitting identical data, there is a data duplication checker. It supports CSV files. So you can import data from an external database using this plugin.
WordPress Rating: 4.9/5
Active Installations: 10,000+
Manage WordPress Database Efficiently With Best WordPress Database Plugins
Enhancing your WordPress website performance is important and using database plugins can help you manage data efficiently. You can pick any of the plugins mentioned above to manage your WordPress website's database and if you know any better alternatives let us know in the comments below.
Was this blog helpful for you to find the best one? To get more blogs like this subscribe to our blogs and join our Facebook community for all the latest updates.