There has been a staggering expansion of the internet ecosystem where companies are deeply connected to the global technology network. With this exponential growth of businesses that depend on the internet, the risk of sophisticated cyberattacks is also increasing. So, the question of better cyber security arises. Here are the 5 biggest cyber security mistakes and ways to avoid them.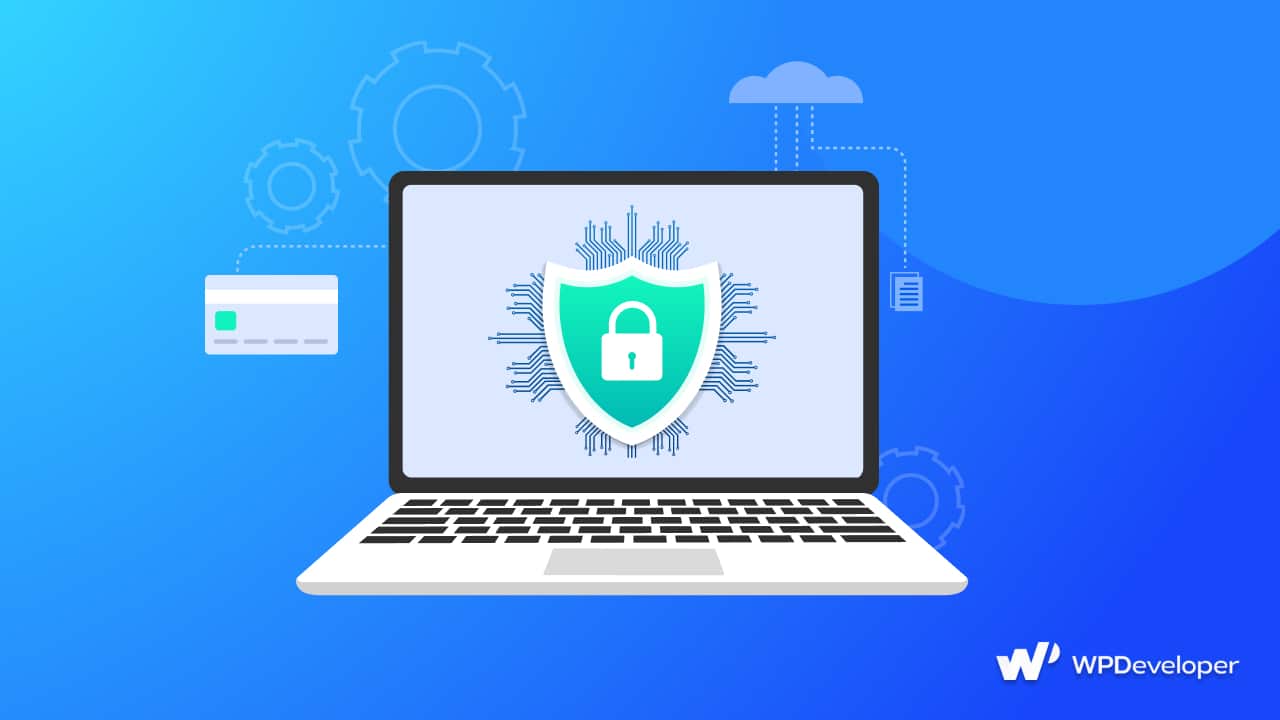 Challenges Of Cyber Security That You Must Know
With the development of sophisticated technology, the threat to cyber-security also intensifies. Cyberattacks are emerging with stronger defense. In addition to disrupting routine business activities, a cyber assault may severely harm important IT infrastructure and assets, which could be impossible to repair without the necessary funding or resources.
Cyber attacks are increasing frequently against all types of businesses, but especially against small and medium-sized ones with more specificity, and heightened complexity. It was considered to be the fifth-highest risk in 2020 and is common in both the public and private sectors. It is highly threatening that this industry continues to grow which is expected to double by 2025.
Small firms are the target of 43% of cyberattacks, yet only 14% of them are well-equipped to defend themselves, according to Accenture's Cost of Cybercrime Study. For every business eco-system, cybersecurity is an essential component. Threats to cybersecurity can affect businesses or organizations in many ways. The adverse impact can last for days, weeks, or even months.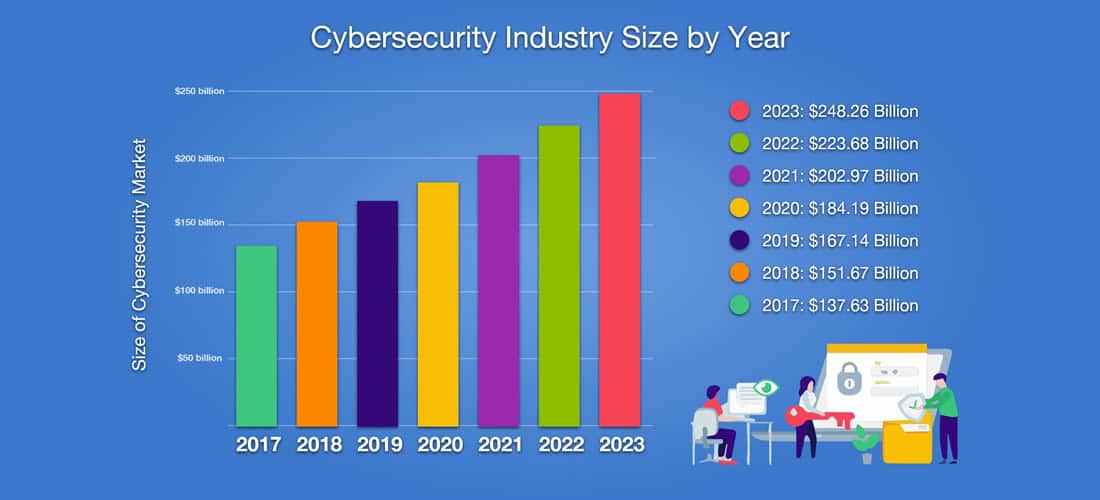 Source: IBM Security Community
Ranging from minor operational delays to significant financial losses, cyber-attacks have a huge impact. This can harm your company's reputation which may lead you to difficulty in continuing your business as well as with legal liabilities. So, businesses must be aware of the mistakes that threaten their cybersecurity and know the ways to avoid those.
5 Biggest Cyber Security Mistakes And Ways To Avoid Them
The technologies, processes, and methods that are used to protect the computer system from intrusion are under the realm of cybersecurity. Though any industry can experience cyberattacks, not all industries are equally vulnerable to cyber threats. Due to the very nature of their operations, some industries are more susceptible to cyber attacks than others.
Companies that directly impact people's daily lives are the most vulnerable. Hackers frequently target businesses that store sensitive data or personally identifying information like banks, healthcare institutions, financial institutions, etc. Below are the 5 biggest cyber security mistakes that you need to be aware of.
Failing To Secure Employee Devices
Not securing employee devices is one of the biggest cyber security mistakes. In many companies, mobile devices are used more frequently than computers. Some of the devices may have poor security. Any unauthorized user can cause harm to your business by accessing your company's data and accounts if you do not employ the right device management system in place.
To reduce the dangers they bring, it is essential to take into account these exposed digital assets as part of your company's attack surface, yet this is something that is frequently disregarded in security policies.
Not Using Strong Password & 2-factor Authentication
Another major cyber security mistake is not using strong passwords and two-factor authentication. Many data breaches are the result of one employee's poor choice. Training is essential to guarantee that your employees are instructed to use passwords properly or they may choose a password that even a beginner hacker can guess or open an email attachment that spreads malware throughout your network.
Two-factor authentication adds another layer of protection to your security. This adds another step before a user logs in to an account. This extra step, which is often the user entering a code received on their device strengthens your security.
Browsing Insecure Websites
Browsing insecure websites is another common cyber security mistake. It can be a major reason why it becomes easy for malware to easily access anyone's device and have control over it. This allows Spywares to manage your gadgets, or spy on your activities. Visiting suspicious sites should therefore be avoided.
These websites can cause serious harm. The majority of antivirus programs will alert you to malicious websites, and some, like Avast, may even terminate your connection to them once they have been identified by your browser. However, whether to access those websites is completely up to you, antivirus software at best can warn you.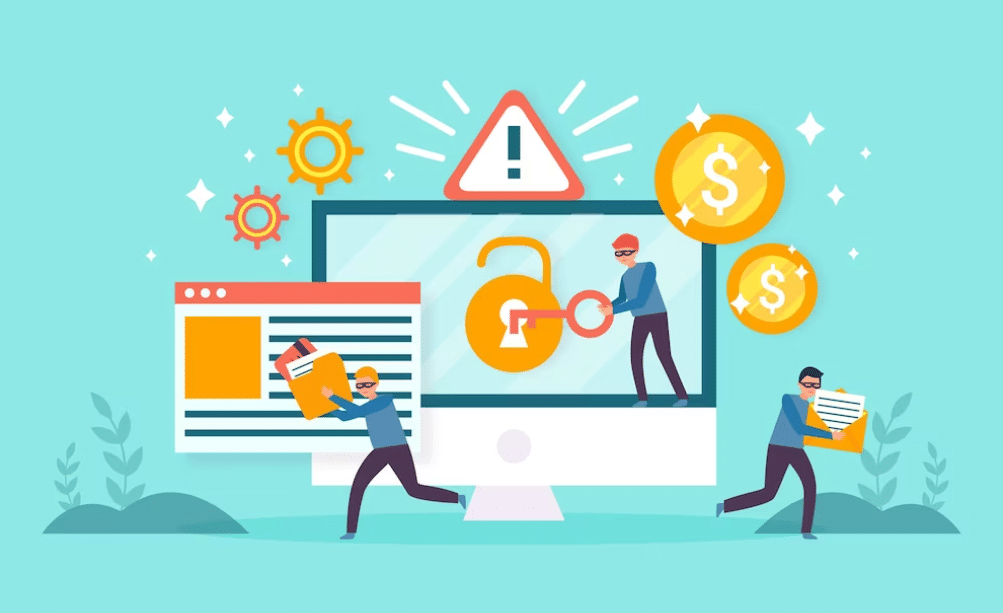 Not Updating Cyber Security Policies
It is important to Implement cyber security policies properly to safeguard your business. This is one of the common cyber security mistakes that companies frequently do. However, having a cyber security policy is not enough. You need to update it accordingly. Writing and enforcing cybersecurity policies will assist in protecting your company.
The policies that were applicable before may not be applicable now. Updating cyber security policies is equally important to avoid cyber security mistakes. At least once each year, consider reviewing your IT ecosystem, research potential dangers, and change your policies as necessary. It will help you enhance your cyber security.
For instance, you may need passwords that incorporate a mix of special characters, numbers, and letters. You might set up user timeouts that log employees out after a predetermined period of inactivity.
Not Hiring The Right Cyber Security Professionals
Another common cyber security mistake that we want to mention is not hiring the right person for your cyber security ecosystem. You need to hire cyber security experts to strengthen your cyber security measures. Cyberattacks are emerging with new threats so you need security professionals who can handle them. Though it is not always possible to train your cybersecurity staff with the latest tools still you need adequate measurements to stop hackers.
Ways To Avoid The Major Cyber Security Mistakes That You Must Consider
Weaker cybersecurity is a threat to companies. However, the common cyber security mistakes mentioned can be avoided with the right steps taken at right time. Below are the ways how you can avoid cyber security mistakes. By addressing those properly you can ensure better security of your IT ecosystem.

🎯 Use updated network modules. Traditional networks' lack of Anti-Virus software and lack of segmentation is sufficient to leave the company vulnerable to a cyberattack. On the other hand, modern networks are easily scalable, so it is more reliable.
🎯 Do not rely solely on anti-virus solutions. Conventional anti-virus can stop common viruses. However, they are not efficient enough against advanced techniques. A multi-layered network security strategy is more effective for your IT ecosystem.
🎯 Don't give all your employees the privilege of accounts to be admins in your cloud tools. It increases the risk of the accounts getting hacked. When an admin account is compromised, it can cause greater damage because the lower-level accounts might be easily accessible.
🎯 Have restrictions on the cloud apps that your employees can use. Using unauthorized cloud apps is threatening to your cybersecurity with probable risk of data breaching
🎯 Plan your capacity in detail by estimating your IT requirements. Do research on historical patterns and infrastructure metrics. This will help you do capacity planning and align your infrastructure as needed
Strengthen Your IT Ecosystem With The Right Cybersecurity Measures
It is pretty cool to work with cybersecurity because you get to see many unique concepts that certainly can help you enhance your cybersecurity. But in addition to that, there are serious mistakes that can put you and your entire company in danger. Avoiding those should be your top priority to protect your company from danger.
Was this blog helpful for you? To get more useful blogs like this, subscribe to our blogs and join our Facebook Community for all the latest updates.