I am just amazed by the Block Referral Spam community. In past one and half week, we got inputs from more then 50 users. Thanks to you all. We are stronger then ever. Lets fight this spam together.
The plugin is hosted in Github too, you are more then welcome to contribute. You could always check the domain list by searching the domain in this file, which you could access online. Its always better idea to search first then send us input.
Here is one hot tips, how you could easily get the spam referral domain list.
Its one of my another plugin that I am very proud of, available free in WordPress.org too. Lets show you in very brief how we could use that to find Referral Domain thats spamming you.
1) Get Analytify:
Get to the home page – WP-Analytify.com
2) Get the Free Version
Yes, you could get it for free. Click the "Get Started Now" button, click on the WordPress icon to get the plugin from WordPress.org
# Power Tips:
From your WordPress Dashboard, in the add new plugin menu, you could just search for "Analytify" and install directly.
3) Now Get Setup:
Complete the setup process with Analytify, connect with your Google Analytics account.
4) Now Go to Analytify Dashboard:
When you have all setup, visit your Analytify Dashboard inside you WordPress. Go to the almost very end, find the "Top Referrers" section, it should look like this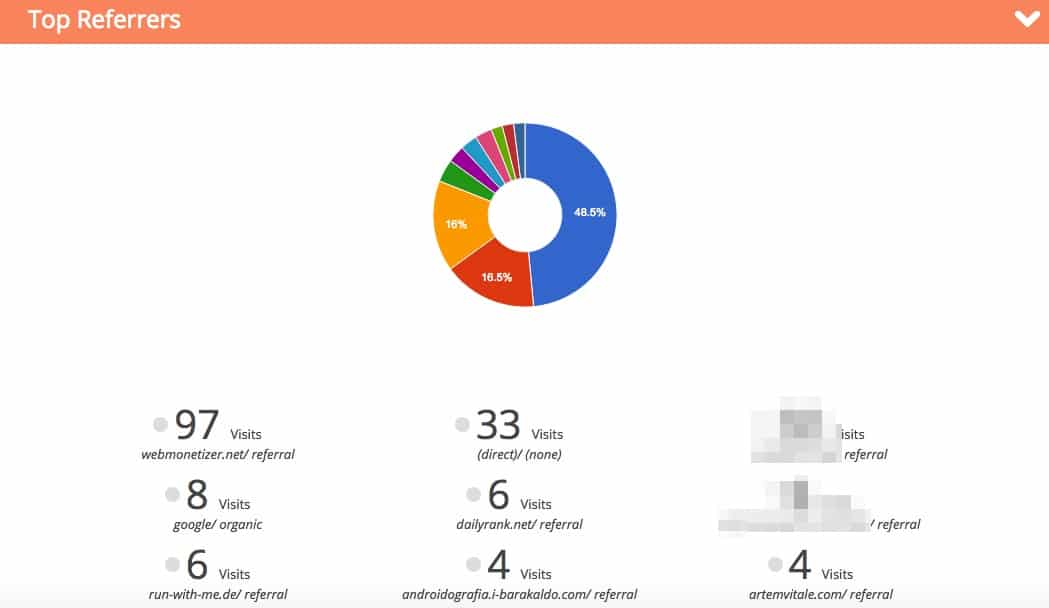 Here you could see Spam domain "webmonetizer.net".
So in this way you could find your top referral, check that domain carefully, if it looks fishy report to us. Send us input here, and in emergency send us email using the form in our Support page.