Combining images with text is a great method for creating interactive content. You might place a Header under the image, or use the text as an overlay for it. And to make it happened beautifully, Image Hotspot is one of the best solutions you can go with.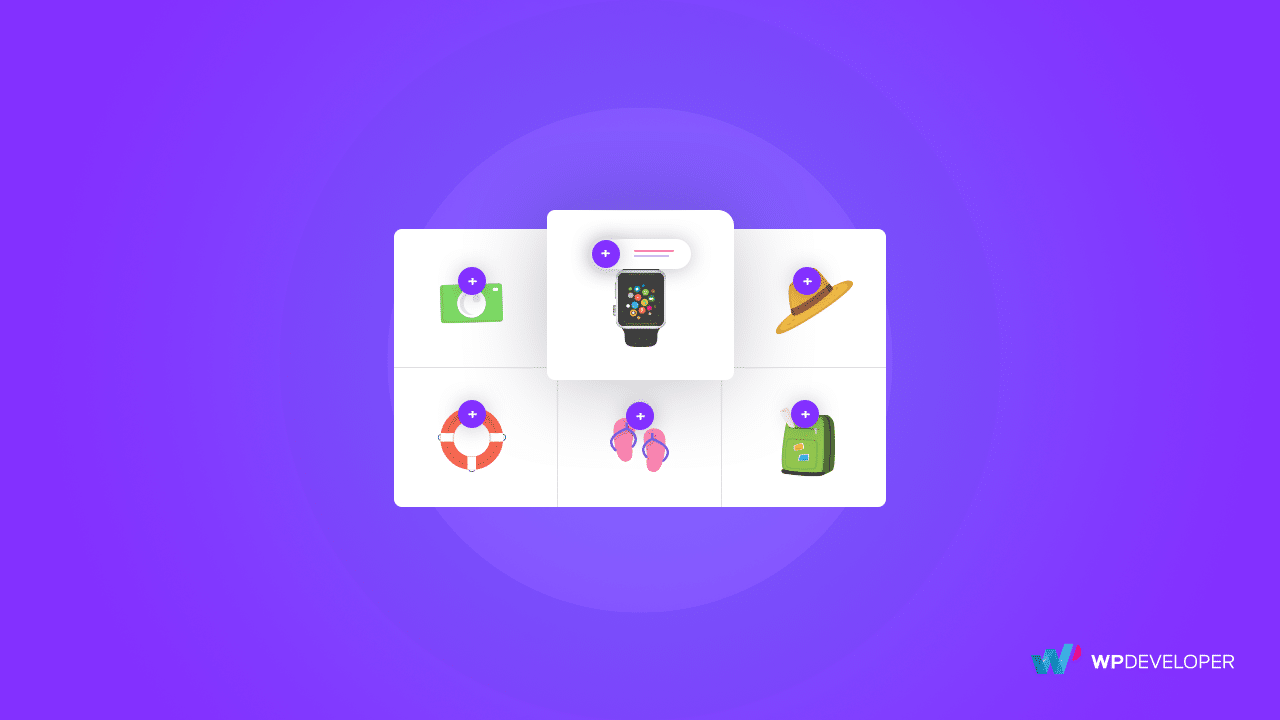 But you may ask why would someone want to place text over images? Texts will take up space which might cover a significant portion of the image. With EA Image Hotspots, you can do just that in Elementor. 
Image Hotspot is the trend for today's top-notch Websites. Apple had previously used Hotspot on their Website to show the different specs on their phone. However, we believe that there are more versatile uses for Image Hotspot than this.
Create Image Hotspot Using Elementor In Minutes
Images can be used in so many different ways in a blog. For example, a simple Image Comparison section can let your viewers interact with your content in a fun way. Similarly, an Image Hot-Spot section places markers over an image, which, once activated, reveals the text underneath them. 
In this blog, you are going to use our EA Image Hotspots element step-by-step to insert an Image Hot-Spot section on your Landing Page. So, let's get started by following the step-by-step guideline.
But before you begin, make sure that you have installed & activated 'Essential Addons Pro' Plugin to use this EA Image Hotspots element.
First, open your Elementor Editor and look for the EA Image Hot-Spot element. Drop it inside the editor.
Now, the first thing you need to do is add the Image upon which you will place the Hot-Spot. Upload your image from Content>>Image. 
From the 'Image' option, you can add your preferred image and change the size to make it fit with your website design.
Afterward, you can configure the 'Hotspots' section by adding as many hotspots as you want to showcase on your image section. It comes with three separate tabs displaying Content, Position, and Tooltip. 
You can add which type of content you want to add like text, icon, or make it blanked by configuring the 'Content' tab. Also can add links and decide whether to open your image hotspots with a new tab on your website or not. 
Besides, you can make sure where you want to place your image hotspot as per your preference with this 'Position' option. And there is another section named 'Tooltip' to set your tooltip position to global, left, right, or others with your preferred content. 
Even you can use the 'Add Item' section and insert as many items as you want. And enable the 'Glow Effect' section to add an extra effect. 
Moreover, if you configure the 'Tooltip Settings', you can show an arrow on your image hotspots tooltip, set its size to default, tiny, small, large with your preferred positions.
You can even add amazing animation effects with 'Animation In', 'Animation Out' options to your EA Image Hotspots tooltips. And can set your animation speed, delay timing, and more with your preferences.   
After making all the changes, you can decorate your image hotspot section with the 'Style' tab. You can add style to your hotspot images, and the overall look to make it stand out without coding. 
Start Creating Beautiful Image Hotspot In Elementor 
If you have followed all the steps carefully, your image hotspots with EA Image Hotspots in your Elementor landing page will look like this. You can even make it even more amazing as per your site preferences. Simple, isn't it?

Hope you like this blog and do let us know if you need any further clarification. In the meantime, before you start creating the Image Hotspots for your Elementor Website in minutes, you might want to take a look at some Demos. Check out our Demos page to get inspiration for your work.