No matter whether you own a small or big WordPress Website, each and every one of your registered users will use the Login screen to access your Website. Now, the default WordPress Login screen is workable and looks sober as well. But with a very small effort, you can create a WordPress Custom Login Screen. And what will be the first benefit after you replace the Default one with the Custom built one? Simple, the very first thing every user will see once they land on the login screen is your logo.

What Is The WordPress Login Screen?
The Login Form is your gateway to using and configuring the WordPress publishing platform. In short, it controls access to the Administration Screens, allowing only registered users to log in. Below you can see a screenshot of the default WordPress Login Scree.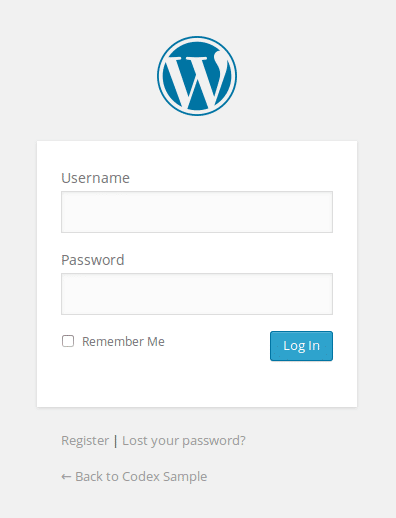 At the top of the default login page is the WordPress logo and link, followed by the login form, with:
Input fields for "Username" and "Password."
A "Remember Me" checkbox. If it's checked, your browser keeps you logged in for 14 days. (If unchecked you're logged out when you quit the browser, or after two days.)
The "Log In" button for submitting the form data.
Below the form are two links: One is for registered users who've forgotten their password. The other goes to the front page of your WordPress site. Although the default Login Screen houses all the necessary options a registered user will seek, you can actually offer more.
Why You Need A Custom Login Screen
Valid and registered users will log-in to your Website through the Login Page. Think of it as the gateway to your Website's overall administrative dashboard. This is why you should use a Custom Login Page. That way, no fishing scam can obtain the Login ID and Password of your Registered users. As simple as a custom logo on your Login Page will make sure potential users don't signup with the wrong Websites. And secondly, your Website users can identify the authentic Login page at first glance. And last but not least, using a custom logo enables you to promote your brand. Clearly, that's not something you would want to miss out on.
Also, if you have a small Blogging Website, you might not feel the need to create a WordPress Custom Login Screen. However, if you are running a Website which has a very active and big number of users, then you can't afford to miss out on showcasing your brand logo and name on the Login Screen.
How to Customize The Login Page
You can use CSS coding to customize the Login Page. But you can also get the same deed done through different plugins. Such a Plugin is Admin Custom Login.
Admin custom login plugin gives you the ability to customize your WordPress admin login page according to your requirements. Moreover, using this plugin, you can create unique login design or admin login design with admin custom login plugin, Almost every element on the login page is customize-able with admin custom login plugin. Similarly, you can design beautiful and eye-catching login page styles in a few Minutes.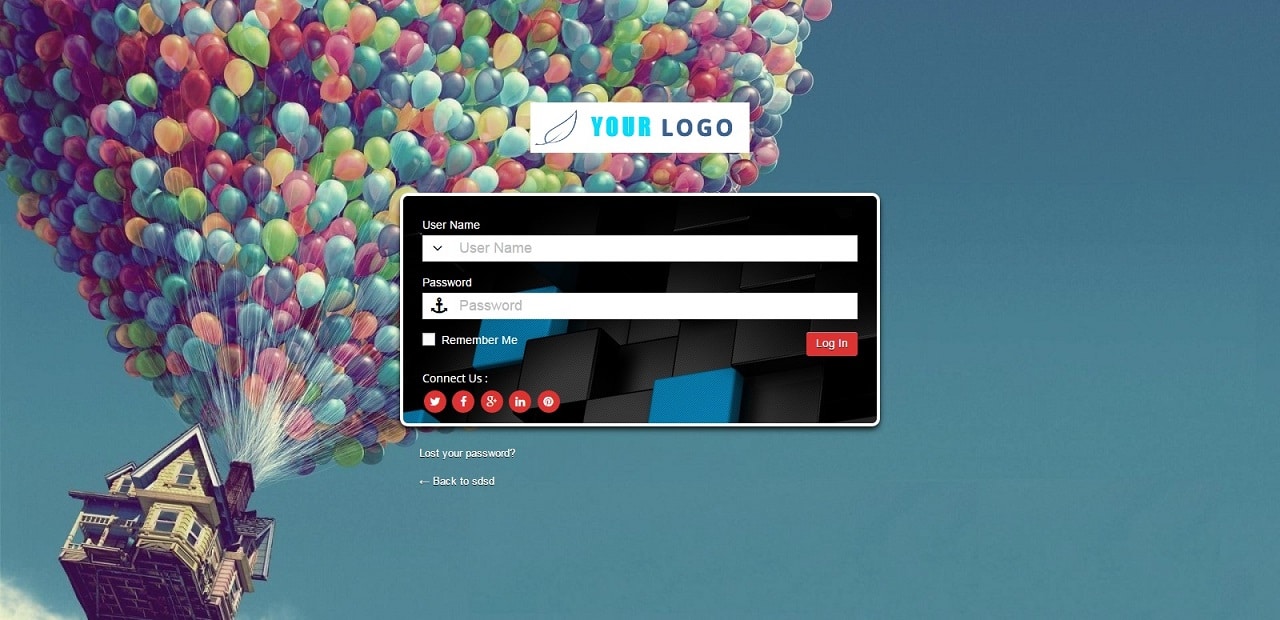 This Plugin lets you do any of the following and then some more.
Add Your Own Custom Logo On Login Form
Background Colour
Background Image
Background Image Slide Show
Login Form Position
Login Form Colour
Login Form Colour Opacity
Login Form Font Colour
Login Form Font Size
Login Form Button Colour
Login Form Button Size
Login Form Background
Google reCaptcha
Wrapping Up!
So, now you know what is a WordPress Login Screen and why and how a Custom built Login Screen can benefit you. In this blog, we have talked about Admin Custom Login. Undoubtedly, this Plugin would give you enough tools to make the ideal WordPress Custom Login Scree. However, if you want to explore your options further, you can look into Custom Login and Custom Login Page Customizer. Both the Plugins have their own Pros and Cons, we are going to let you decide which one suits your requirements better. But do share with us which Plugin you will pick and why.