The entire Elementor Interface is self-explanatory. This should make it possible to master it overnight. And if you learn some shortcuts you will know how to make Websites faster with Elementor.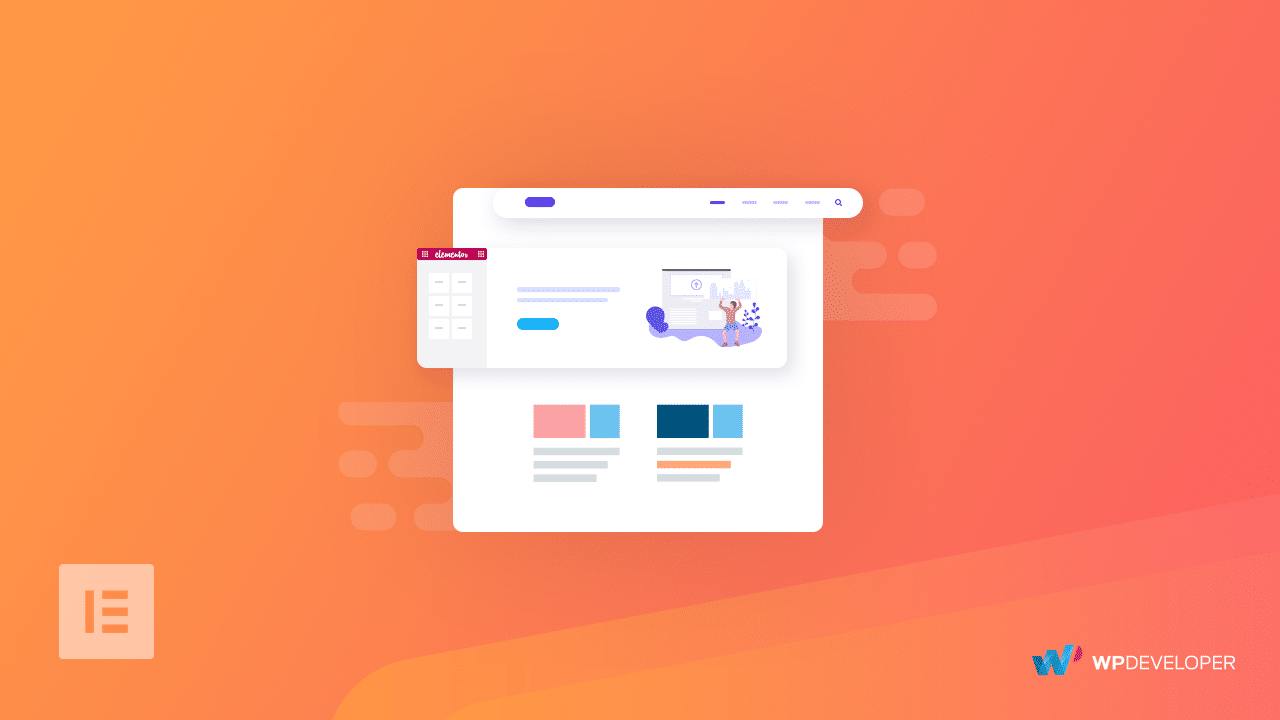 So, yes this is the blog where we reveal the secrets to creating a Website with Elementor-faster and with more efficiency. We will be giving you some secret tips for creating Websites faster with Elementor. But before we get started, here is a quick break-down of the Elementor Interface.
Elementor Interface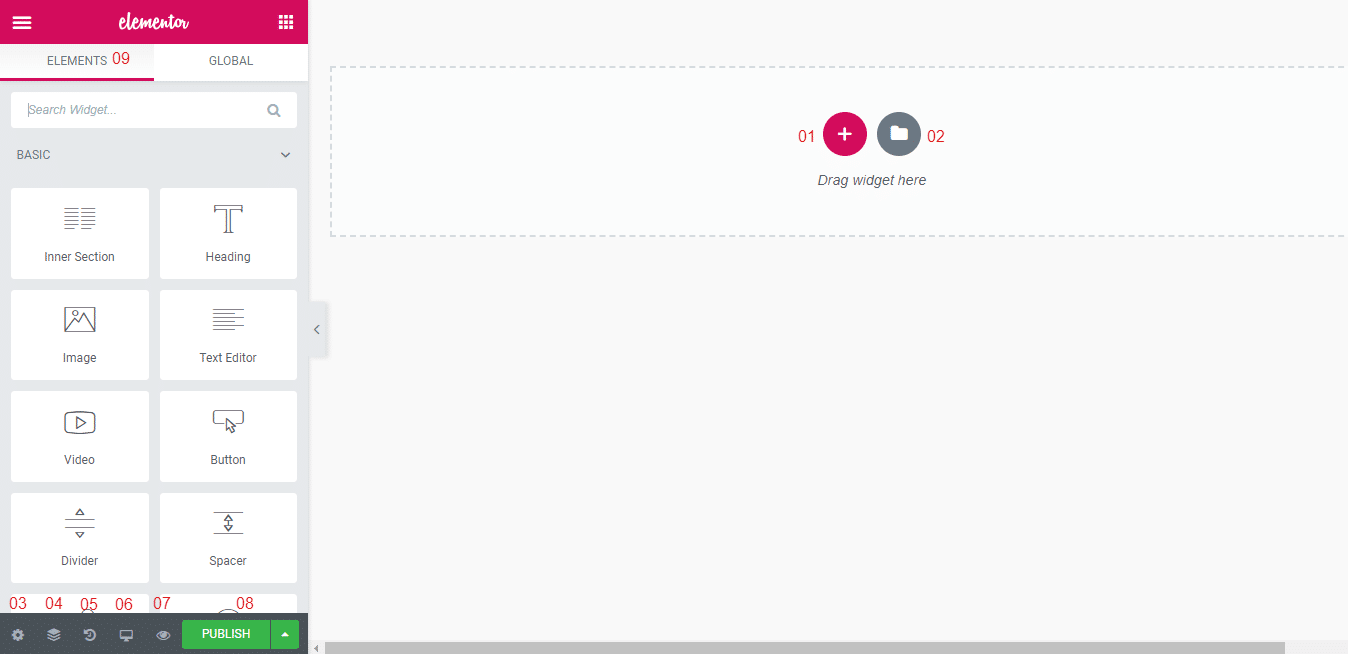 01- Add a New Section.
02- Add a Template.
03- Adjust Settings such as the Title of the Page, Excerpt, Feature Image, Layout.
04- Navigator will show you which elements are used for every section, it is very useful when you are working with Elementor Templates.
05- History Tab will list all your Actions and Revisions. Actions refer to anything you do inside the interface, and Revisions refer to every saved version of your work.
06- Check Responsiveness across Desktop, Tablet, and Mobile.
07- Preview Button.
08- Click on the little Up-Arrow icon to bring up the options of Save as Draft and Save as Template.
09- All the Elements will be listed under this Tab.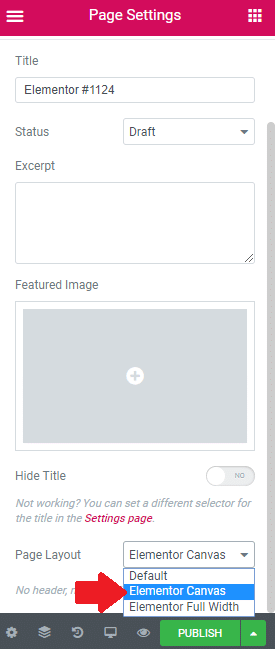 Customization Options
When using Elementor you will be dealing with Elements most of the time. There are elements for each and every one of your needs. But this does not mean every element will have different customization options. All the elements in Elementor have their customization options divided across three Tabs- Content, Style, and Advanced. Let's go one by one and see what these three Tabs contain.
Content- This tab includes all the options for your actual content. But it depends on the kind of element you are using. If you are using the Image element, the Content Tab will include options for uploading the image, setting its size, alignment, adding a link and so on. On the other hand, if you are using the Heading element, its Content Tab will include options for Title, Description, HTML tag and so on.
Style- This is where all the creative work gets done. From this tab, you can set the width, height, border, radius and all the other options that will help you create the layout.
Advanced- This is the tab you will be using the least. Every element has the same Advanced options.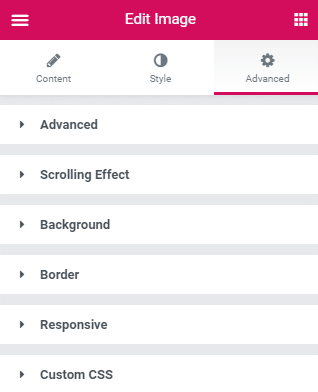 Now that you know how to access the Customization Options lets move on to the next aspect of using Elementor. Every change you make within the Customization fields are live updated. In fact, you can preview your work anytime you want by using the Preview option from the Footer Panel.
Template Library
It's time to reveal the first secret- Elementor Template Library. The purpose of this blog is to show you how you can create a Website faster with Elementor. So how do we fill up our Web-Pages faster with Elementor? We use Templates. In fact, there are templates for every possible Web-Page. From Custom 404 Pages, Event Page to Custom Restricted Pages, you will find Templates for your every need.
If you have Elementor Editor in front of you, click on the Folder icon to open the Elementor Library Pop-Up.

The Library has 3 Tabs- Blocks, Pages and My Templates. For ease of use, you will also find a Search Bar at the right side on the Library pop-up. Type in relevant keywords and the pop-up will present relevant Templates in front of you.
Ready Blocks
You might be wondering what is the core difference between Templates and Blocks? Well, Templates are full-fledged ready to use Web-Pages, whereas Blocks are the small sections of these Web pages.
In the Templates Tab of the Library pop-up, you will find ready-made templates for HomePage, About Page, Contact Page, Pricing Page and so on. On the other hand, in the Blocks Tab, you will find sections such as Call to Action, Header, Footer FAQ, Testimonials and so on.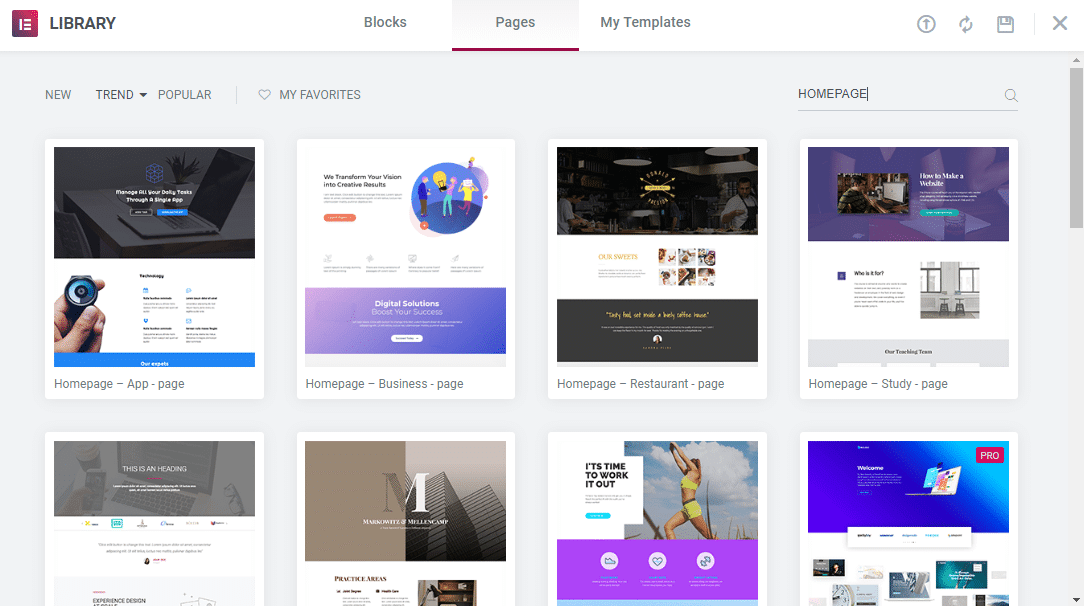 In fact, the largest Add-on library for Elementor-Essential Addons, also includes Ready Blocks in their library. These Ready Blocks are a set of pre-made templates and sections ready to use on your website. It comes FREE with the "Essential Addons for Elementor". And needless to say, it will complement your Elementor Templates Library.
Extend Elementor's Functionality With Addons
Page Builders for WordPress are becoming more popular with each passing day. And why shouldn't it? Page Builders enable anyone, with no programming knowledge, to build top-notch websites with minimal effort. Needless to say, the largest of all Page Builders is Elementor. It is a game changer, leading the way for the Page Builder Ecosystem which includes a handful of third-party addon libraries.
In fact, some addons for Elementor are seeing greater growth than many standalone plugins for WordPress. We might be little biased here but trust is our very own Essential Addons is one of the most popular addons for Elementor. Essential Addons has a whopping 90,000+ Active Installs, greater than any other addon. This addon library includes more than 50 elements.
Don't Be Afraid to Try Every New Idea
Don't be afraid to try new ideas. You can be as bold and creative as you like. Why? Because you will never find it hard to switch back and forth between previous versions of your work. Let's learn the last secret to creating Website faster with Elementor. There are two ways you can go to a previous state of your work with. First, you can navigate to History>>Actions.
Under the Action Tab, you will see every single piece of change you make to your work whether it is adding a new element or removing one. Every time you hit the Save button a newer version of your work is recorded. You can jump back and forth between these saved versions of your work by using the Revision Tab.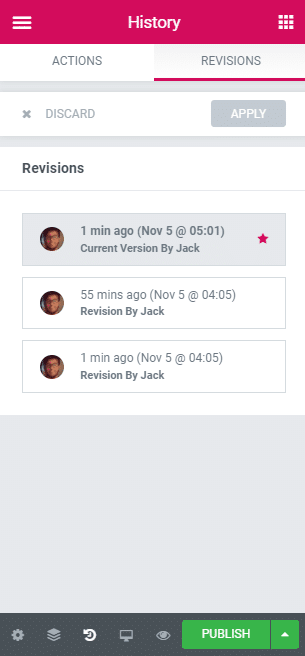 Wrapping Up!
So there you go, you now know the secrets to create Websites faster with Elementor. To sum it up, use the Elementor Template Library to find a layout for your Web-Page, use the Navigator to see what elements are used in a template as you get going with filling them up with your own content and lastly use the History feature to jump back and forth between different states of your work. What are you waiting for, try them out for yourself and let us know how useful you find them to be.