Don't make the mistake of sticking to the same Web Design  Trends. Of course, it's a good thing to have your own way of doing it. We are not going to tell you how you can own your work, because we already know you have that dedication and will-power to do that. The fact that you are reading this blog proves how seriously you take Web-Design. And we are here to help you game up your skills by disclosing the on-going trends of Web-Design.

Ultimate Do's of Web Design in 2019
Consistency Holds it All Together
There are multiple sections on a Web-Page. For example, any page displays a nice Header Section on the upper part, just below it, we have the content. The content can have images, videos, gifs, animations, CTA Buttons, Subscription Forms, Pricing Tables, Team Member profiles page and so on. At the very bottom, we have a footer section which might include a form, social media account links. So you get the idea right. There are multiple distinct sections on every Web-Page, all with a different purpose. But all of them make up the page, that is why they need to complement each other in terms of design.
Even if you use the most unusual of colors for your Web-Page background such as the Lime, Pineapple or Lemon color, it can appear soothing if the entire Web-Page complements it. Many of you might think Yellow is not a sober color. You'll be surprised to see how beautiful Yellow looks on certain Websites. There is a great blog on the concept of using Yellow as the background titled, '30 Yellow Websites to Brighten Up Your day' by Awwwards.com. Make sure to check it out.
Navigation For Better User Experience
The very next thing after you are done creating all the Web-Pages on your website is to arrange them in a nice looking manner. You might have an About Page, Contact Page, Products Page, Services Page, Home Page and so on. You need to create a nice and easy to follow navigation method for jumping and back and forth between the Web-Pages. The primary way of doing that is using a Menu.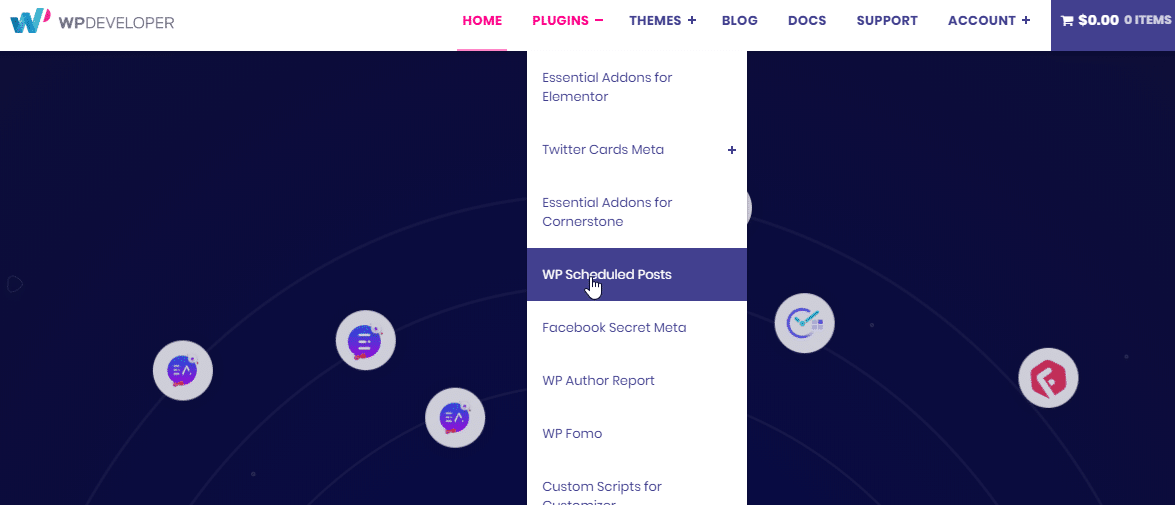 A Website Menu usually sits at the top, containing all the Web-Pages. The Menu usually is placed on all the Web-Pages of the Website. While you are creating a menu for your website, you should ask yourself this question.
How many pages do I have on my website?
What kind of website am I running?
In how many main categories can I divide all the Web-Pages?
Do I need a Sub-Category?
Do I need a custom Menu on any specific web page?
While creating a menu, you should keep in mind that a nice and useful menu can help your users save a lot of their time. And that should be one of your top-most priorities. There are thousands of websites out there, and many of them are your competitors. Your competitors will benefit more from your mistakes and sloppy website strategies than they would do deploying some of their own original strategies.
CTA Button
CTA Buttons serve a special purpose, they persuade your users to perform a certain task. There is no doubt about its effectiveness. But there is a concern regarding how many CTA buttons are appropriate for one Web-Page.
Too many CTA buttons on a page will make it look too clotted. On the other hand, not enough CTA buttons can stop you from exploiting the actual potential of a Web-Page. A great way to find the appropriate number of CTA buttons for a Web-Page is by asking yourself what is it that you are trying to accomplish from that Web-Page.
The Right Way to use Internal Link
Internal Link is a great technique for increasing Domain Authority. That is your benefit. But let's be selfless for a moment and think how internal links help your users. Internal Link helps your users to jump from one page to another without having to use the Navigation Menu. This saves them a lot of time. But you should never add internal links to random key-words and phrases. Link back to only those pages or blogs that are relevant.
Moreover, always keep in mind that internal links should not open in a new tab. You can do this from the Insert/Edit Link pop-up. On the other hand, you should make external links open in new tabs.
Story Telling Works Like Magic!
Story Telling is a form of content creation. How is it different from other forms of content creation? It's different because it uses narrative. And everyone likes narrative. Now you might be wondering how are Web-Design and Content related? Web-Design is an essential part of Content. The Web-Design is what contains the content, this is why it can complement and enhance it more than other things. The right background color, font, use of mages and videos can propel bland content to a higher valued one.
Ultimate Don'ts of Web Design in 2019
Text-Heavy
Never write content that is too much text. Your users will not bother to stay on your website if they fail to make sense of what it is that you do. So it's your duty that you make your Website less clotted with text. How do you do it? It's not possible to replace each of the big words and phrases with a smaller one. Instead, you should focus on what is the core message you want to send out, once you figure it out, write it down on a piece of paper. After that come up the right wording and sentence arrangement. And that should be it.
Non-Responsive Website
A prominent user trend in internet usage is mobile browsing. More and more people are turning to their mobile phones for accessing the internet. This is why it's so important that your design looks good in Desktop Screen, Smartphone Screen as well as Tablet Screens. This might sound like too much work, but a professional designer will have a different opinion. It might take them only an hour or so to make a certain Web-Page responsive on different screens. However, if you are not confident to use CSS and HTML in order to make a Web-Page responsive, you should not feel bad. Elementor makes it easy for everyone to make responsive pages using their easy-to-use interface.
Limit Pop-Ups
Pop-ups is a great way to gain user attention and deliver a message. Moreover, you would be more biased towards using Pop-Ups over other alternatives because they don't require actual space on the Web-Page. They trigger only when a certain action is performed, and users also have the option of closing the pop-up at their own discretion. But too many pop-ups can be disturbing and annoying. You should limit your Pop-Up usage to one or two per Web-Page. And many Web-Pages on your Website don't even need a pop-up. In those cases avoid using one.
Limit Ads Displays
Similar to Pop-Ups, ADs can also kill the user experience. ADs might be a major source of your revenue, which is true for most Websites. But you need to find a trade-off. Too many ADs will take up too much space on the screen. It might also conflict with the actual layout of the Web-Page thus compromising the user experience. This can ultimately lead to a higher bounce rate. If you don't have enough users who visit your website on a regular basis, there is no point of consenting to AD display, you will not be making good money.
Don't Include Auto-Play Video
Videos enhance the bland and plain text. At many situations, you are better off using videos instead of long paragraphs of text to deliver a message. But don't make the mistake of enabling the Auto-Play Feature.
Auto-Play means the video will start playing soon after the page loads. What if your site visitor is in a meeting or in class while the video starts playing. Just imagine how awkward that would be. Moreover, your site visitors might also form the idea that your website is run by a bunch of senseless people. You don't want that.
No one Likes Horizontal Scrolling
A couple of years ago Horizontal Scrolling was the thing. It was new and different from the traditional way of scrolling. But it isn't anymore. People have grown habituated to Vertical Scrolling. If you are thinking Horizontal Scrolling will bring a new flavor to your Web-Page, then you are wrong. It is suited for Maps or a very big office report, which forces the Web-Designer to include Horizontal Scrolling, otherwise, there is no way they can fit the entire map in a Web-Page. But that's a necessity for them. For you, who is trying to learn the trends of Web-Design in order to make more top-notch Website, it's a choice.
Wrapping Up!
So there you go. You know about the Do's and Don'ts about Web-Design. But before we conclude there is another thing we'd like to talk about, and that is the tradeoff between Beauty and Usability. Of course, you need to make Websites that are visually appealing to your site-visitors but that does not mean you have to compromise the usability of the Website. What this means is, you don't have to forcefully include a video or image into a Web-Page that doesn't require one, you don't need to add colors to every section of the web-page, you don't have to use too much fancy animation. You get the idea right. Good luck with your Web-Designs. Keep Slaying!
Will You Recommend Our Plugin To Your Friends?