You can sell your products and services in many ways. But when you are doing online business, adding social proof is a must-have to promote your business to gain customers' trust and boost your sales in the process. Without a proper marketing strategy in place, your business can never reach the height you have always hoped for even if you have excellent products or services.
You need to analyze and set a full proof marketing tactic that will take you to a step forward. Email marketing strategy with social proof is one of those amazing ways to get potential buyers and boost the site traffic. According to research, in every $1 you are spending on email marketing you will get $32 return over your investments. In this article, we will discuss the best email marketing strategies that you can apply to your business and increase revenue in the process.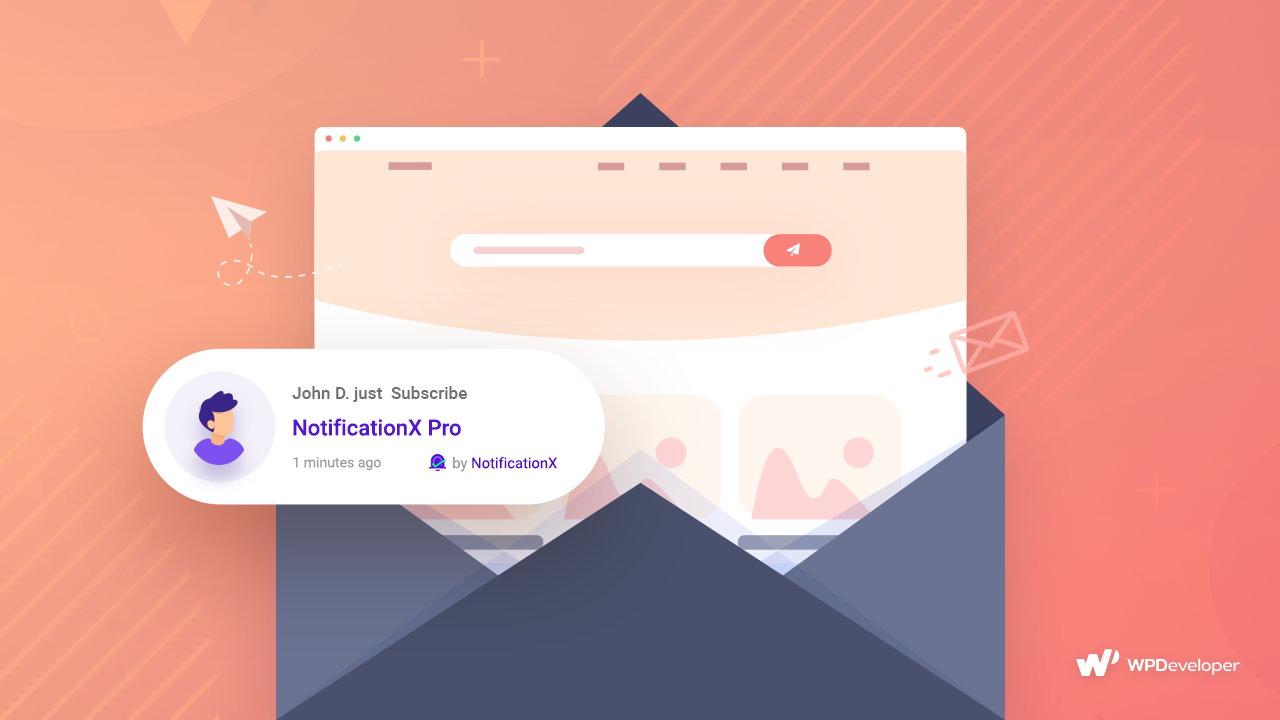 Power of Email Marketing and The Phycology of Social Proof
In today's digital marketing world, the email campaign is one of the most successful strategies to make an active client base. Through this platform, you can inform your audience about your latest product news, update, blog, newly added services, or important announcement with an appropriate CTA. If they don't make the purchase decision on the instance, they will at least get influenced to pay a visit to your website. Once you are able to make them engage with your site, eventually they are likely to turn into your permanent buyers. Email marketing statistics show that 269 billion emails are sent and received each day.
If you try to figure out the phycology of social proof is as much as important for email marketers. In most cases, people don't even purchase, read any email or blog without checking others' recommendations or reviews. This is why you have to find out the most possible ways to create strong buyer-seller relationships. Gaining customer trust will help you to get more buyers because of your active users.
Amazon became successful because of being transparent about product information and customer reviews. You can easily check out the real customer review & ratings, know about product specification and then you make the purchase decision. This makes Amazon's business popular by gaining customers' trust with their high quality of service. This is the main purpose of social proof that can easily add credibility and gain the faith of the users in an instance. So if you marge these two email marketing strategies and social proof, you can have a blast and in this blog, you will know how to implement this amazing tactic with ease.
How To Explore Your Email Marketing Campaign
Millions of emails are sent each day in this digital world to promote different sorts of products and services. According to Mashable, the amount is approximately 145 billion. So to start your marketing journey through email, you must have to follow some specific things to make it successful. Without any further discussion, let's jump into the topic!
Choose The Right Email Marketing Service
The first step is to pick the right service to run your email marketing strategy smoothly. So for that, you have to look up the features, price, customer reviews, check good track records and definitely they have to ensure quality support. Suppose if you have a short-list of your subscribers then you should prefer free service.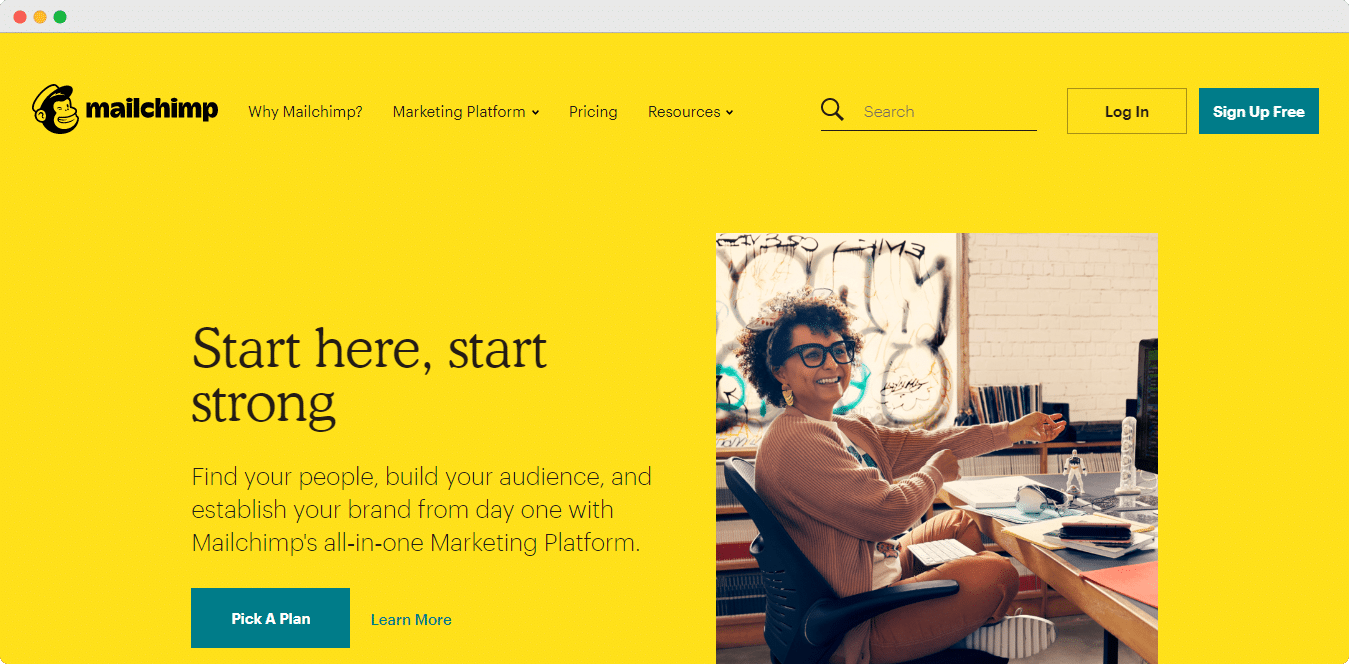 If not then you can easily go with the premium version of the service. Like MailChimp is the popular email service provider to run the campaign without any hassle. It will help you out to make templates with ease and ensure the quality service with an affordable price plan. Other than that, there are many other email marketing services you can choose for like ConvertKit, Sumo List Builder, etc.
Eye-Catchy Subject Lines With High-Quality Content
The next step is to make sure you have written quality content with eye-catching subject lines. The big reason for that is because people tend to feel immediately attracted if you come up with a wonderful headline. If they find it related to their interests, they will feel forced to click and check out what you are offering. So with a proper subject line, you have to make your content interesting and brief to hold their attention. And once you are able to ensure that no one can stop your email marketing campaign from being a success.
Accurately Place Your Subscription Form
In most cases, people forget to create a proper sign-up form to grab the audience's attention to increase their subscription list. It is one of the effective elements to succeed in your campaign. And you can easily create an email subscription pop-up form for your WordPress site. So if you consider MailChimp, ConvertKit or other popular email marketing platforms, it will help you to run successful campaigns and sign-up forms for the website at the same time.
If your site is built by Elementor then you can easily consider the Essential Addons MailChimp element to create your email subscription form popup. You can design and customize your website to attract your audience to subscribe to your email list. You can learn more about this EA MailChimp documentation from here.

Promote Social Sharing To Add Credibility
Another way you can improve your email marketing strategy by promoting your social site presence beautifully in the email newsletter. For example, you can add a social share link using the appropriate logo. It will definitely add social proof and credibility to your email marketing. If you try to use your social share button on the newsletter this can also be considered as one of the effective tactics to drag your audience interest specifically on your social media platforms.
In both ways, you will be able to increase your site traffic. Because people are mostly clicking on the link to know about your company authenticity before having any offer. So using social sharing on email newsletters can make your product more credible towards your potential customers and help them take their ultimate purchase decision on the spot.
Advance Your Email Marketing Strategy With NotificationX
Last but not the least to boost your mail marketing campaign you can showcase your subscribers' activity in real-time on your website using  NotificationX. It will work as an effective medium to display who has recently subscribed to your email newsletter. The most amazing thing is that it offers powerful integrations with lots of popular email servicing platforms like MailChimp, ConvertKit, and others. It also comes up with beautifully designed pre-made templates to display your notification popup on the website in an automated process.
By applying this marketing technique, you can easily influence your site visitors to sign up for your newsletter. Most impressively, it's very easy to configure so you can effortlessly showcase email subscription notification popup even if you are a newbie. You can easily go ahead and play around with the settings and get your desired outcome. By adding instant social proof, NotificationX subscription popup can accelerate your email marketing strategy and take your business to a new level.
Wrapping Up
The success of an email marketing campaign depends on a few key factors such as site engagement, lead generation, conversions, and a high ROI. In this article, we have already talked about the techniques you can follow to give your email marketing strategy a massive boost. The inclusion of social proof is very crucial for any campaign to be successful. With the help of NotificationX, you can effortlessly showcase your subscribers' live activities on your WordPress website and improve your marketing tactic in the process.
So, what do you think about this article? Feel free to share your thoughts in the Comment section below.