Want to embed PDF documents in WordPress & share interactive data with your audience? Your wait is over now! EmbedPress's latest version comes with this fascinating feature for embedding any pdf or docs in your preferred editor Gutenberg and Elementor and you don't need any coding. Let's dig in-depth to know this stunning functionality live!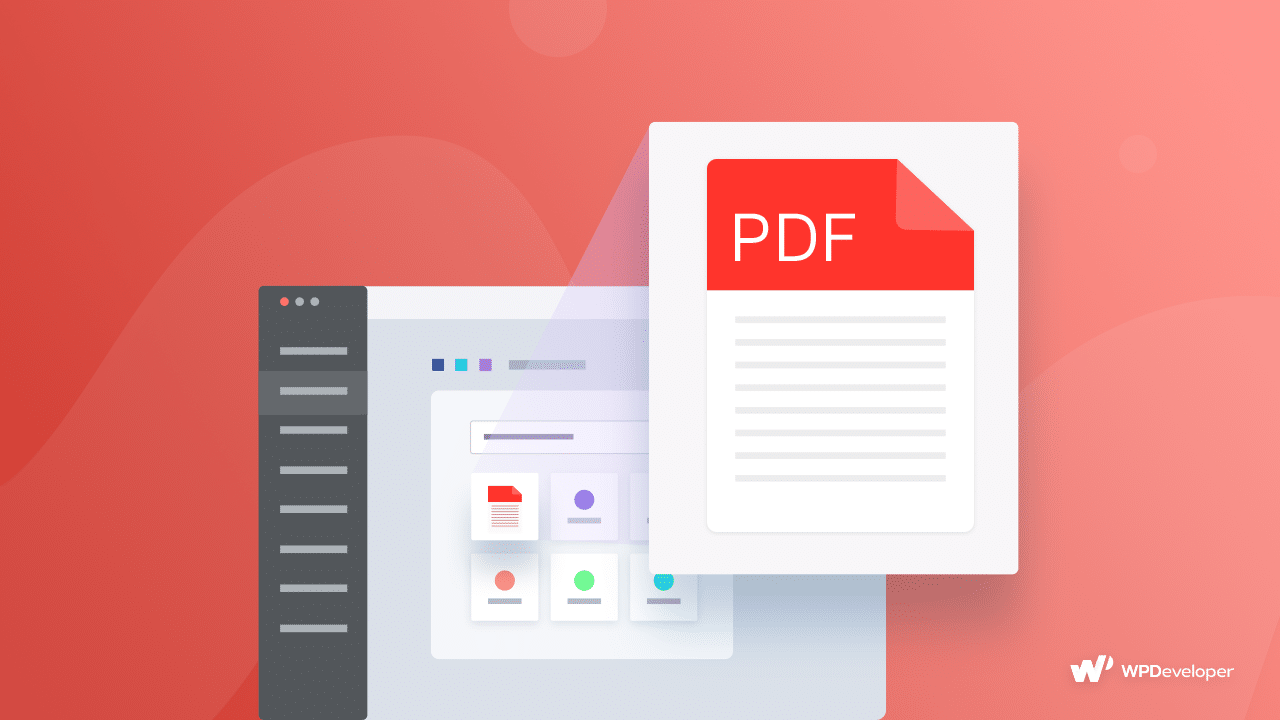 Pdf (Portable Document Format) is the most popular electronic file type that converts different sources word files, spreadsheets, ppts, forms, rich text format, scanned pages, photographs, CAD software, and more. Its lock document in its exact look, the way it belongs to and makes it secured. You can transfer your pdf file to anyone without breaking the real representation. Besides, you can quickly check the validity of it. 
From business to the government professions, everyone uses pdf file that can easily be share, print, and is authorized without any doubt. You don't have to bother about breaking or missing any content issues in this file type. Now people want to showcase pdf documents on websites to visualize statistics, research-based, or any technical data type to share the exact unbreakable format to the site visitors and improve the UX design to boost site engagement and conversion. 
How To Embed PDF Documents In WordPress Using EmbedPress

Note: Install & activate EmbedPress Plugin to embed PDF documents with a link in your WordPress site.
If you have successfully installed the plugin, then you are ready to embed anything include PDF document on your WordPress site.
With this simple step by step guideline, you can embed pdf documents In WordPress without any codes below: 
Embed PDF Files In Gutenberg Editor With A Click
If you want to embed PDF documents in WordPress Gutenberg editor, you have to follow two steps that mentioned below:
Step 1: First, you have to search for 'Document' and insert it on the editorial in the Gutenberg editor. It will then come up with the EmbedPress 'Document' element.
Step 2:  Now upload any pdf document or any other file types in the editorial as per your preference.

Embed PDF Documents In WordPress Elementor Page Builder
To embed pdf documents in WordPress most popular page builder Elementor, you have to follow two steps that mentioned below:
Step 1: First, you have to find out the EmbedPress Document widget from the Elementor 'Search' panel. Afterward, Drag & Drop the EmbedPress element on the desired section.

Step 2: Later, you have to copy the link and paste it on the 'Embedded Link' panel. It will automatically fetch your content just the way it belongs and makes it visible instantly on your site.

Step 3: Except for this, you can upload any pdf, doc, ppt, Xls, etc documents in Elementor using EmbedPress. You have to choose the 'Document Type' as 'File' and insert the file using the 'Upload File' feature. 
Choose your preferred file type, EmebdPress Document feature will help you out to showcase it on your website just with a click.
PDF files come as blessings to get, show, share, and secure data just the way you want to make it visible for others without breaking its exact formats. But before to embed pdf documents or any other documents in WordPress site is the real challenge, you could say. But now EmbedPress made this task simpler for both Gutenberg and Elementor users. You have not to bother for adding any code, just with a click you will be able to embed anything effortlessly to your website.
If you are not using EmbedPress yet, you should get EmbedPress and give it a try. Feel free to share your experience or any suggestion by commenting below or join our Facebook Community to get connected with other WordPress experts like yourself.