If you are someone who is passionate about fitness training and took it as a profession, then you must want to create a fitness website in this digital era. With a fitness website, you can show your clients why they should choose you as their fitness trainer. 
You can also share your achievements as a fitness coach, elaborate on your fitness service packages, ideas, and more in a beautiful way. 
You can easily grab the attention of your online clients and run your fitness training service business easily. So if you are a fitness trainer, or running a physical training center already, well, this blog is then totally for you. Take a look below to learn more. 
Start Creating Your Website & Ensure Online Presence
Designing any website from scratch is difficult. You have to gather knowledge before creating one. You have to find out the latest design trends that can easily rank your site higher on search engines and increase the volume of your customers online. 
When this is about creating a fitness website, you belong to a service-based business where you have to ensure and highlight all exclusive, new facilities in a way that your customer can easily reach out to you during searches.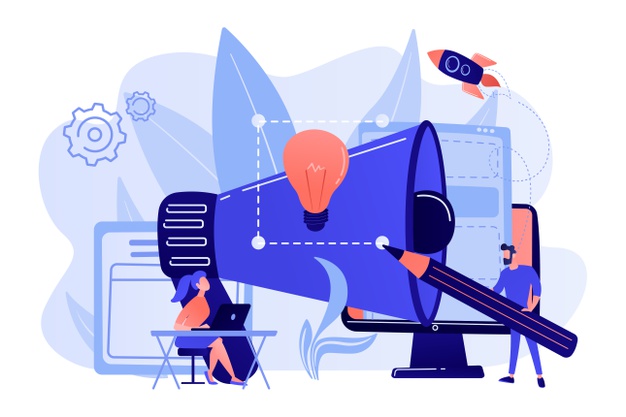 How can that be designed and displayed on your fitness website is the real question, right? Here you will get those amazing fitness website design tips & tricks to run your online fitness business successfully & get your target customers.      
Maintain The Design Guidelines Properly
When designing any website, you have to maintain the consistency of colors, fonts, visuals that will go with your brand logo, and overall marketing concept. If you make your colors, and fonts consistent throughout the whole site, your fitness website will look more professional and engaging towards your customers without any doubts. 
You also have to make sure that your website is perfectly responsive on all devices such as laptops, mobile phones, and tablets.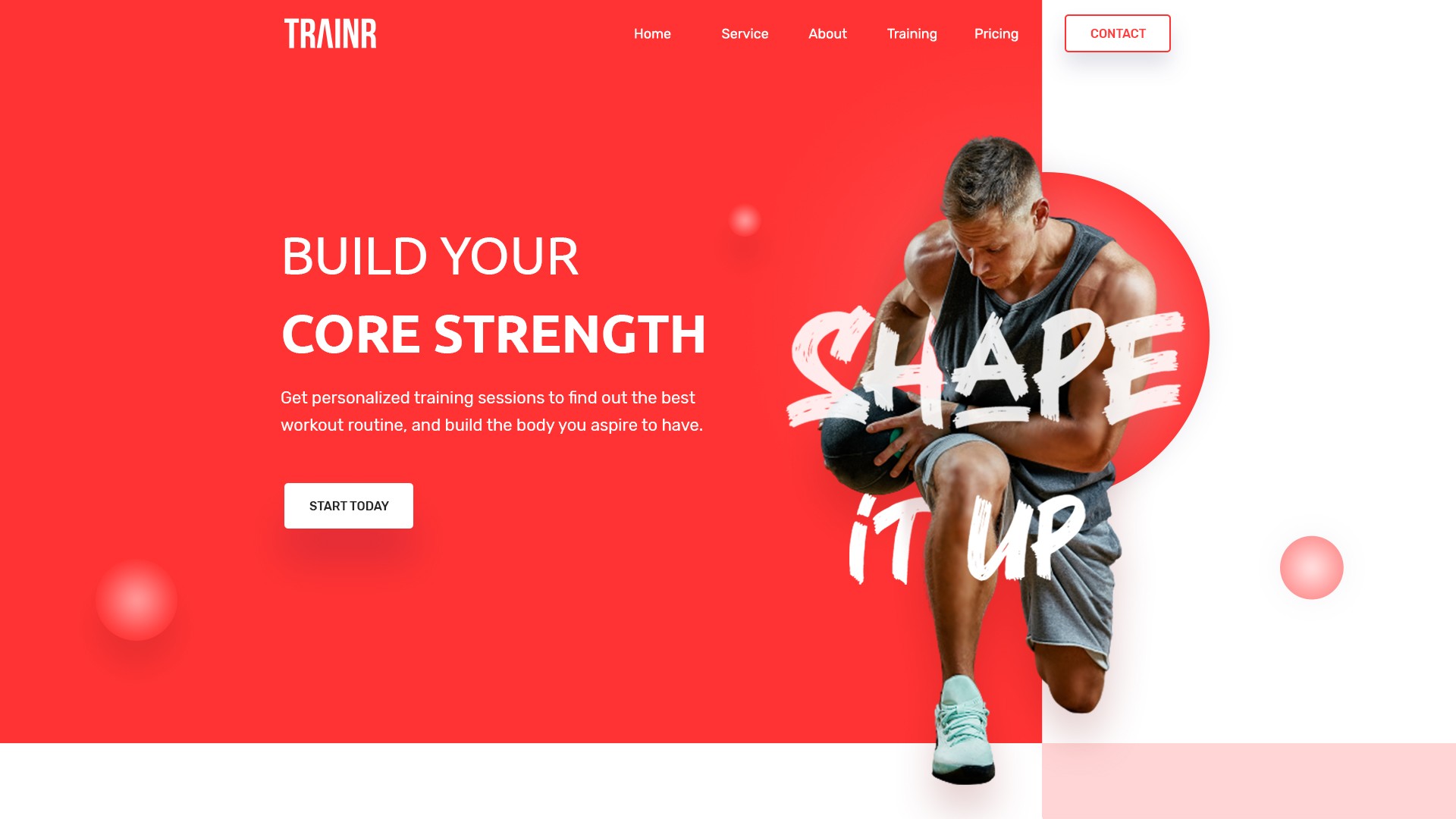 Tell Your Story Interestingly In Your Website
If you go through the latest trends of designing the landing page of your fitness website, maintaining interactiveness is very important. 
✅The first thing you should focus on is getting an interactive header menu that will showcase your website easily to your customers and try to make it visually representative and fully functional. 
✅Secondly, you have to make your header copy interesting, and it will be more if you add animated text. That easily catches customers' attention, grows interested in your messages at the very first look.
✅Thirdly, redirect your customers at the very first to know detail about your fitness packages & plans with an interactive call to action button. 
In short, you have to give an extra effort to make your landing page header section as much as influencing and appealing as it can be to attract your customers. Open up the latest stats below, you will get to know why.
Clearly Define Your Fitness Training Perspective 
To create a fitness website, except maintaining the overall design rules, and essentials, you have to as well focus on your website content. You have to make your customer clear about what courses or services you offer in detail, and content has to be catchy, visually appealing, and for that proper keyword research is mandatory. For the whole site content or image alter text, you have to set your keywords strategically there to rank on search engines.
So, you can create separate creative sections to display your amazing fitness courses, and service details beautifully there. Your customers can easily know what you are offering within the time of scrolling through. The more you are clear and represent your fitness training perspectives visually interactive, the more this will help you to gain trust, add credibility, and make them engage with your business on an instance. 
Showcase Real-Time Images
If you display your real-time fitness training images beautifully on your fitness website landing page, this will help your customers to be more engaged with your fitness service. Because real visuals always gain more credibility than anything else. They can see the exact scenario there. 
That's why if you create a separate creative, animated section to showcase your training images, this can help you to make your potential customers' minds on the spot. Besides, if you insert a call to action that will display more images, this will grow your customers' interest to look for more and engage them for a long time on your website to get impressed.
Highlight Your Price Plans
For any website providing a service, the pricing section should be more clear, concise, and organized that can quickly make up your potential customers' minds to get their preferred service at affordable prices.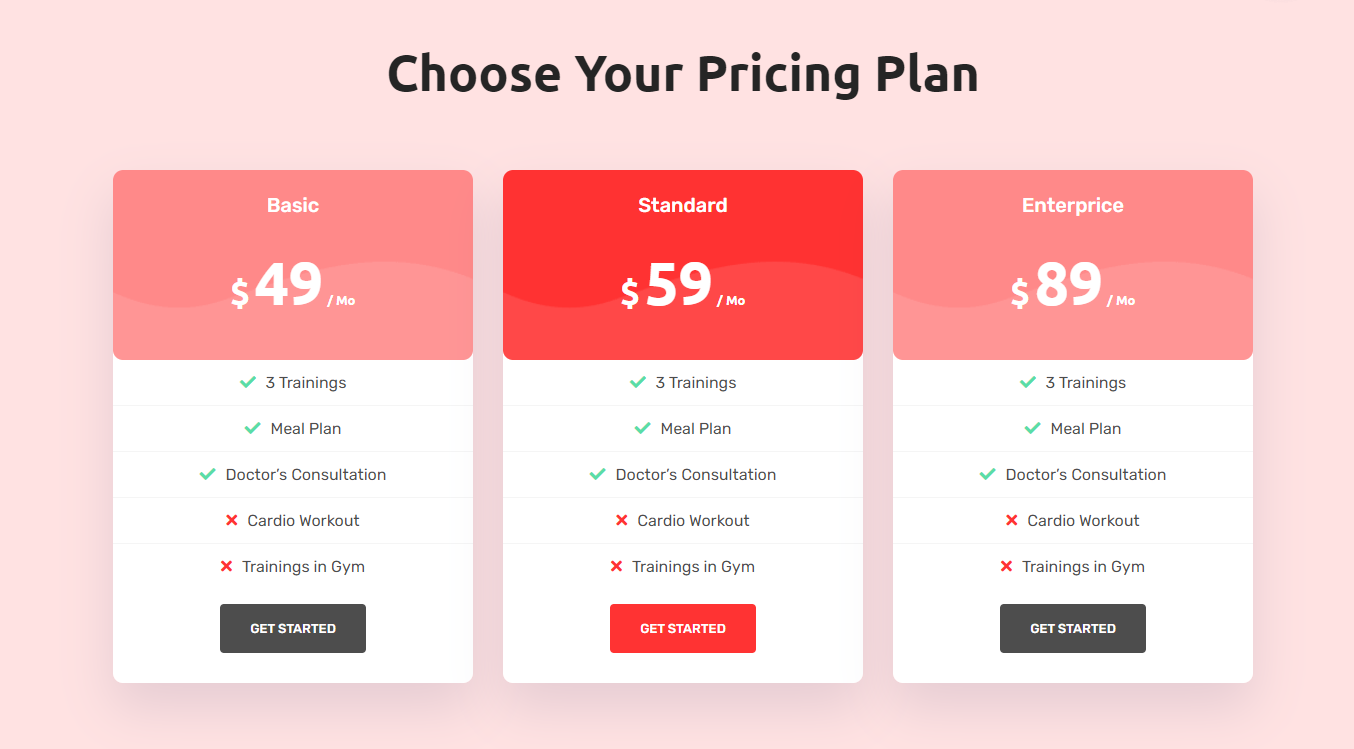 As customers are investing their money, so you have to create this section in a fully functional way, that would be organized with a creative button that will redirect your customers to avail of your service. 
Display Strong Social Proof  
To make your fitness website services acceptable towards your targeted customers online, you have to add strong social proof evidence to boost your business credibility. For that, if you add and display your customer reviews on a separate testimonial section, you can easily create a convenient situation for your potential customers. They can quickly make up their minds to take your fitness service without any hesitation. 

Interact With Your Customers  
As you have done everything on your design, you need to provide an interactive form to build direct communication with your customers. They can make any query there to know about your services, or provide their valuable feedback. If you add social media links in a parallel section with your form layout, this can help you to boost your social media traffic as well. You can organically reach your potential customers and build your fitness community string on social channels. 
How To Create A Fitness Website Quickly Without Coding [Just In 5 Minutes]
To make your WordPress page building experience smooth & effective, you can pick a popular Elementor page builder to build an interactive fitness website using ready Templates. 
Step 1: Pick Your Template 
Let's get started with Trainr template by Templately and click on Edit with Elementor to create a new page on the WordPress dashboard. Just within a few minutes, it will provide you a new page in your Elementor editor.
Step 2: Click On Templately Blue Icon
Afterward, you have to click on the middle Templately blue icon of the page. It will provide a popup window. There you will see all the beautifully ready template designs of Templately. Search for 'Trainr' or 'Fitness' in the search panel. It will automatically then show all the ready landing page designs & blocks of this pack.
Step 3: Insert The Template 
Now hit the 'Insert' button to Trainr landing page template design. It will take a bit to load the fitness website landing page template on your Elementor Editor.
Step 4: Add Your Own Content
You can now add your own content in Trainr ready template designs for each creative section and make it look the way you want. By default this template content is SEO optimized, so if you want you can fit your text content according to it and make a bit change to visuals. That's it. 
Step 5: Customize The Design 
As you have done adding your content in each creating, trendy section, now you can customize the design by changing colors, use preferable fonts, alignment, etc. Even you can drag & drop sections from one place to another, do a bit of modification, and it's fully ready to become live.
Step 6: Save Your Design On MyCloud
Templately only provides this exclusive facility to save your ready template designs in 'MyCloud' storage of Templately. Just right-click anywhere on the page and choose 'Save Page to Templately'. This will save your fitness website design on Templately's cloud storage. You can later reuse this design or keep it saved as backup.
Step 7: Make A Seamless Cloud Collaboration
If you want, you can use Templately WorkSpace to create a seamless collaboration anytime with your team sharing your ready designs. Even you can invite, and get access to people outside your workstation to collaborate on cloud. 
That's it! Congratulations, you have successfully created your fitness website with Templately ready templates pack 'Trainr' in Elementor without coding. 
So now make your website building plan by Signing up to Templately and get access to Templately's stunning ready template collections. Let us know your experience by commenting below. Other than this, if you face any problem or need instant help, you can feel free to contact our support team anytime you want or join our friendly Facebook Community.