If you are reading this, you have probably noticed by now that Instagram or Facebook embeds are no longer working in WordPress websites. This is because of a major update in Facebook API which rolled out on 24th October, 2020. As a result of this change, any Facebook or Instagram content that was embedded with default methods in WordPress will no longer work.
Don't worry. You can still easily embed Facebook or Instagram posts on your website using EmbedPress. To help you fix these Instagram or Facebook embed issues, EmbedPress has released a major update. Want to find out more? Read on below.
Why Are Instagram Or Facebook Embeds Not Working In WordPress?
Before this recent change in Facebook API, WordPress users were able to easily add Instagram or Facebook embeds in their websites using the default embed feature in Gutenberg editor and Classic editor.
Unfortunately, this method no longer works due to an update in Facebook API. Starting from 24th October this year, Facebook has stopped supporting unauthenticated WordPress embeds.
This means that if you want to embed Facebook posts on your WordPress website, you will need to register an app in Facebook Developer and use your app credentials. Since Facebook also owns Instagram, the same rule applies if you want to embed Instagram posts on your WordPress website.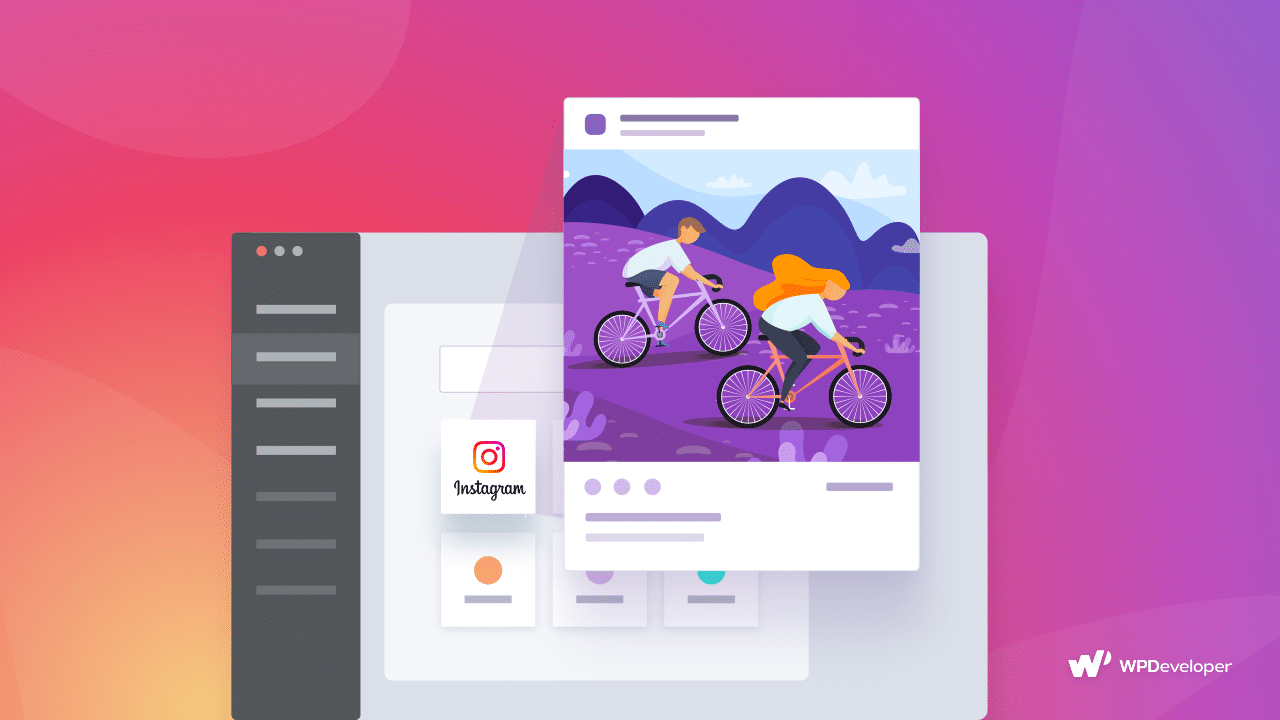 Due to this change, any previous Instagram or Facebook embeds on your website will be broken if you have used the default methods.
Now, it's not possible for the WordPress core team to automatically create apps and retrieve credentials for each user who wants to add Facebook embeds on their site. Thankfully, with the help of WordPress plugins like EmbedPress, you can still find an easy solution for this problem.
How To Fix Instagram Or Facebook Embed Issues
With EmbedPress 2.6.2, you can fix Facebook embed issues easily for your WordPress website. Once you have collected your Facebook Developer app credentials, you can connect Facebook and Instagram with EmbedPress. Afterwards, you will be able to embed your Facebook and Instagram posts easily. 
Without further delay, let's find out how you can use this new EmbedPress update to fix Facebook embed issues in WordPress.
Step 1: Create An App In Facebook Developer
First, we are going to show you how to create an app in Facebook Developer. It might sound like a difficult task, but we will walk you through it. Just head over to Facebook Developer and log in with your Facebook profile credentials. After logging in, create a new app as shown below
A popup window will appear, asking what you need your app to do. Since you will be using the credentials of this app to add Facebook embeds in WordPress, just choose the 'Something Else' option.
In the next step, you have to add your 'App Display Name'. Once this is done, you can click on the 'Create App' button. Just like that, you have created an app in Facebook Developer. Easy, right?
Step 2: Collect Your App Credentials
Now it's time to collect your credentials for the app you just created in Facebook Developer. From your Facebook Developer dashboard, find 'oEmbed' and click on the 'Set Up' button. When the popup appears asking to confirm, check the box and click on the 'Confirm' button to continue.
Once this step has been completed, navigate to Settings→ Basic from your dashboard and enter the 'Privacy Policy URL' of your website. Don't forget to click on 'Save Changes'.
Afterwards, toggle the 'In Development' option to make your app live. Once that's done, you can copy the 'App ID' and 'App Secret' to fix Facebook embed issues in WordPress.
Step 3: Connect Your Facebook Or Instagram With EmbedPress
Now that you have your Facebook Developer app credentials, go to your WordPress dashboard. Install EmbedPress plugin, and then navigate to EmbedPress→ General Settings. Here, you have to enter your App ID and App Secret in the respective fields. When you are done, make sure to click on the 'Save Changes' button.
Now, you can insert URLs of the Facebook or Instagram posts that you want to share in WordPress Classic Editor and it will show up without any problem. You will be able to embed Facebook posts with EmbedPress without any problems on your WordPress website, and your Instagram posts as well.
To summarize, you can easily fix Facebook embed issues in three easy steps with the help of EmbedPress. All you have to do is collect Facebook Developer app credentials and then configure your EmbedPress Settings with those credentials. Once that's done, you can continue embedding Facebook or Instagram posts in WordPress without a hitch.
Share your thoughts with us in the comments below. If you want more details, then check out this step-by-step documentation, or reach out to our support team for further assistance.