Do you want to produce more high-quality content in less time? Get your hands on GetGenie, a complete AI assistant for content writing, and explore its advanced features to produce any type of content in the shortest amount of time. Let's explore its outstanding features, AI-powered content, and SEO assistant in-depth and grab an exclusive offer at the end!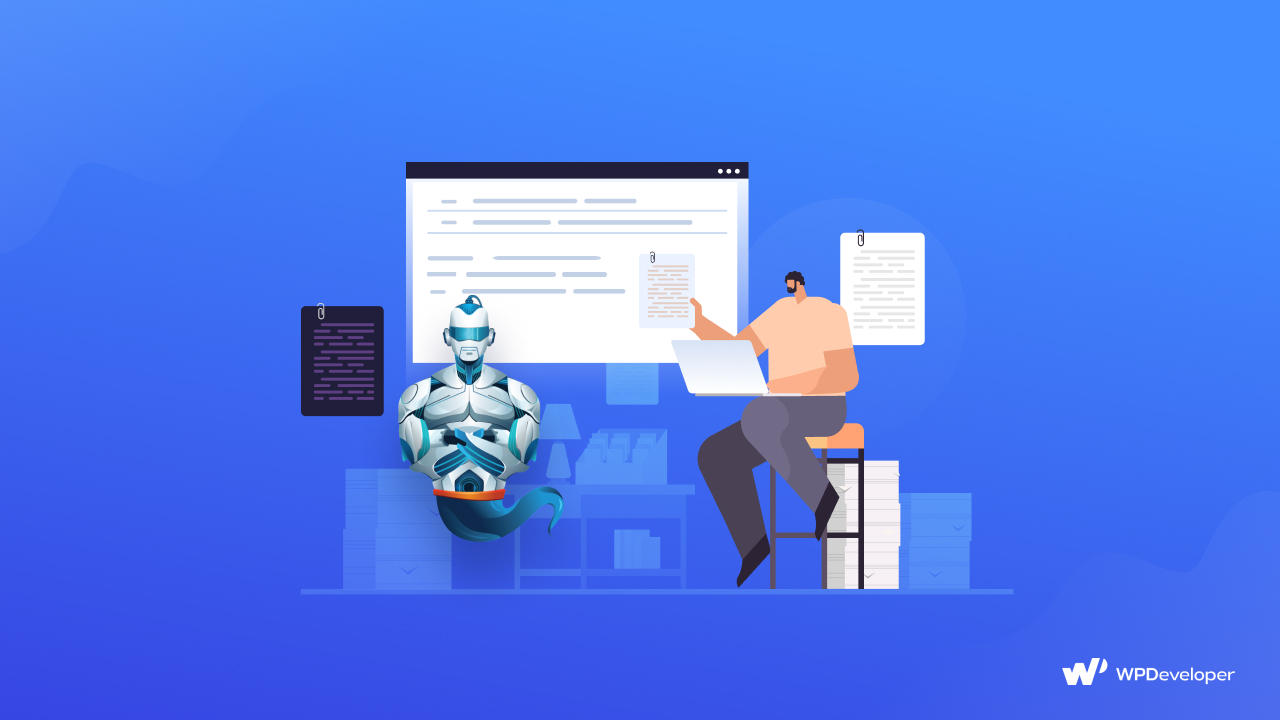 GetGenie is not here to replace any content writer or marketer, instead, it will enhance the quality of content in less than the time you might have needed. When you have a bulk of content to create with elaborate research, that's where GetGenie comes in. You may use it to develop SEO-optimized content for your website or business, which will eventually increase traffic to your site. Producing engaging content in a short time is not an easy task to do. But with the GetGenie WordPress plugin, you can make it possible. 
Why Do You Need An AI-Powered Content Assistant?
We all have a love-hate relationship with content creation. We all must work hard to develop blog ideas, generation, marketing pitches, documentation, video script writing, etc. In a limited time, we must pour down all the creativity to make this engaging and eye-catching content for our target audience. 
This process also comes with some hiccups that can jeopardize the success of your production. Churning out content day after day can seem tiresome, but using artificial intelligence, you can now scale your production even faster in a fun way. Let's see how an AI-powered content assistant can help you in this process: 
⏰Save a Good Deal Of Time: Of course, you can minimize the invested time in any content creation process, be it a blog, email, landing page content, subtitles, template answers, or even video scripts. When you are using an AI-powered content assistant, it will help you with keyword research to complete the paragraph. All the content writers are doing this tedious task to come up with engaging content that can come to everyone's use. An Ai-powered content assistant can make this job even simpler and smoother. 
🏆Create A Solid Content Strategy: When we talk about AI-powered content assistants, we also talk about how they can make our lives easier. A complete content assistant will save you the struggle of making the content more SEO optimized with quality materials to focus on your production strategy. By using AI as a tool in your copywriting process, you can maximize efficiency, streamline your content strategy, and increase overall ROI.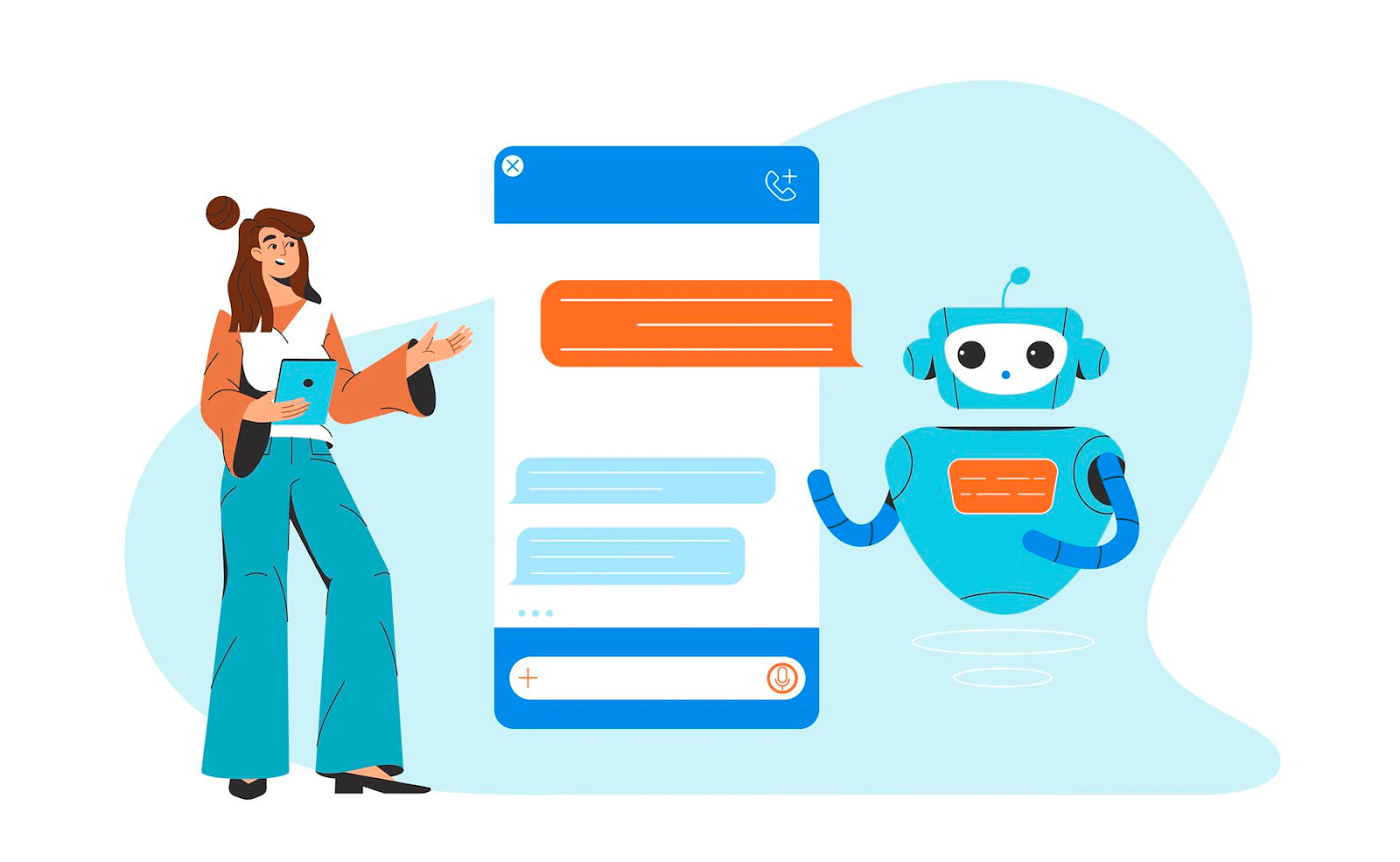 🚀Increase Leads And Double Your Conversion: Did you know that content marketing can create three times as many leads as traditional marketing? When you are using an AI-powered content assistant, you will get access to resources to come up with ideas and make a solid plan for content creation. As content generation has been regarded as one of the cornerstones of marketing, you will be able to double the output that will eventually bring more leads to your business. 
💡Get Access To Reliable Resources: Data from many sources are used to create an AI-powered content assistant. The resources will allow you to create content requiring much research. Most articles that are adequately researched require a significant amount of study. Why would you choose not to employ an AI content assistant when you can access all the materials in one place?
⚡Say Goodbye To Writer's Block:  The ability of AI tools to break through writer's block by offering limitless inspiration is the main reason copywriters should start using them immediately. Nothing is worse than starting to write and finding yourself at a loss for words. AI copywriters can point you in the right direction quickly. 
These are some of the top reasons you should consider using AI-powered content assistants. Now let's see what you can use as a WordPress user to streamline your content generation process. 
⚡ Introducing GetGenie: AI-Powered Content & SEO Assistant
GetGenie is developed using NLP (natural language processing) and AI (artificial intelligence) to single-handedly replace any other content assistant plugin in WordPress. The team behind this one-of-a-kind plugin is XpeedStudio which has been tirelessly working for this plugin to become a huge success in the content creation realm. 
With the introduction of GetGenie, we hope to make it easier for WordPress users with content marketing strategies to produce compelling content in the shortest amount of time that can be engaging and help increase their conversion rates.
🔥 Explore All Exclusive Features By GetGenie
GetGenie is the first ever AI assistant WordPress plugin that will help WordPress users to streamline their content production process more time-efficiently. Besides efficiency, GetGenie helps you create SEO-optimized content to rank better in search engine results. Let's see what this plugin has to offer below: 
🔔 GetGenie SEO Assistant For SEO Optimized Content
When using the blog wizard by GetGenie, you can go step by step, starting with keyword research. For example, if you choose the word 'Coffee Beans' for a keyword, you can give a context of the keyword in the given section and analyze the keyword. 
You can even toggle the 'SEO Mode' and choose regions based on what the results will be shown. The coolest thing is you can set the creativity level as you like and determine the results from the options. These simple steps will give you an SEO-optimized title for your topic.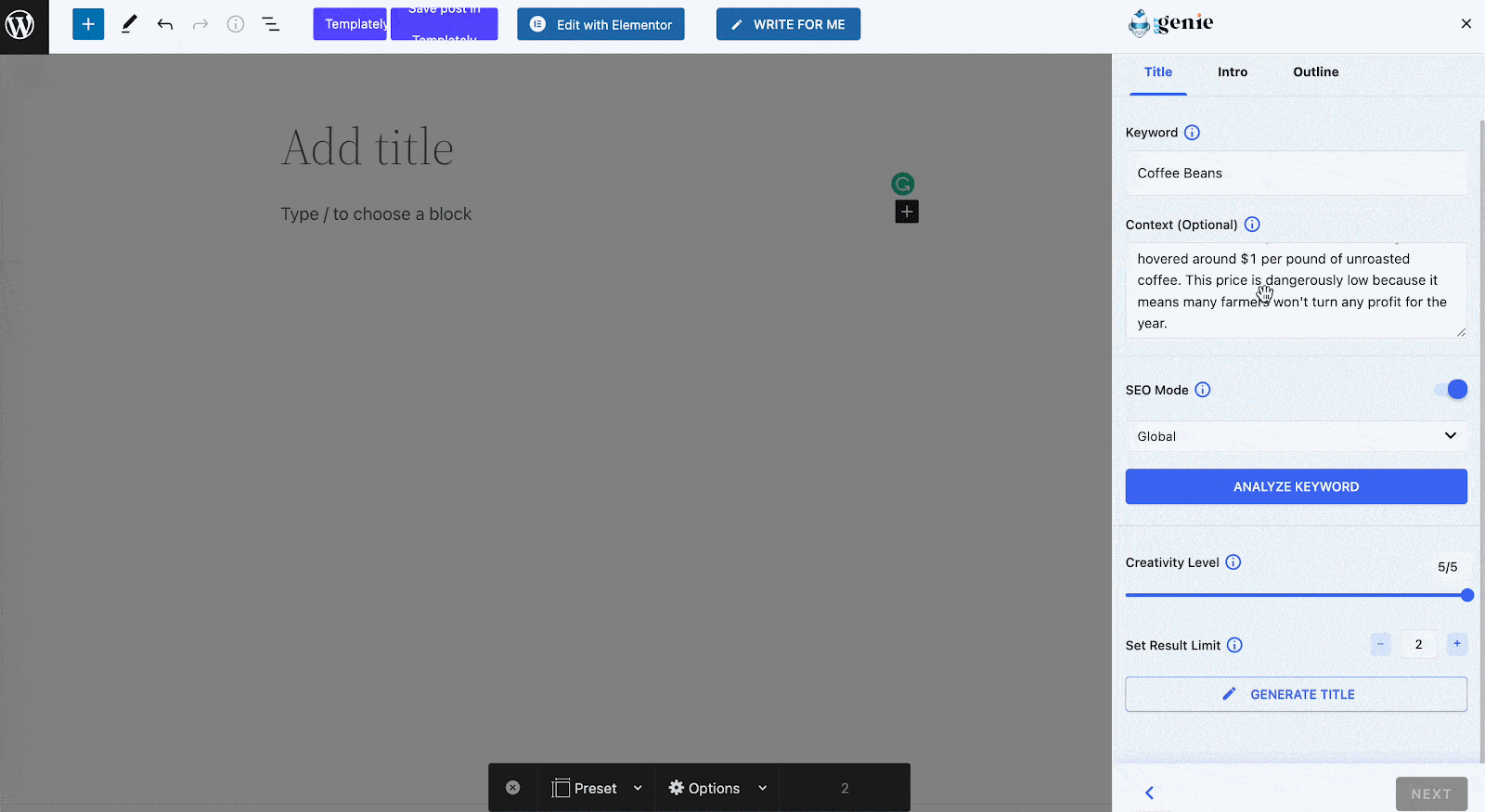 The 'Analyze Keyword' option will show an in-depth keyword report. From where you will see search volumes, competition, click per cost along with month-wise dissertation. It will also suggest related keywords like any other keyword research tool. Using this feature, you can do keyword research and competitor analysis and look for frequently asked questions. 
You can create an entire coherent introduction for your blog from the same place. After which, a blog outline will be created as per your requirement. This will help you to get started with your blogs in a short period. You have your keyword research, blog title with an introduction, and an outline for the blog, all ready to generate outstanding content to drive more audience in hand.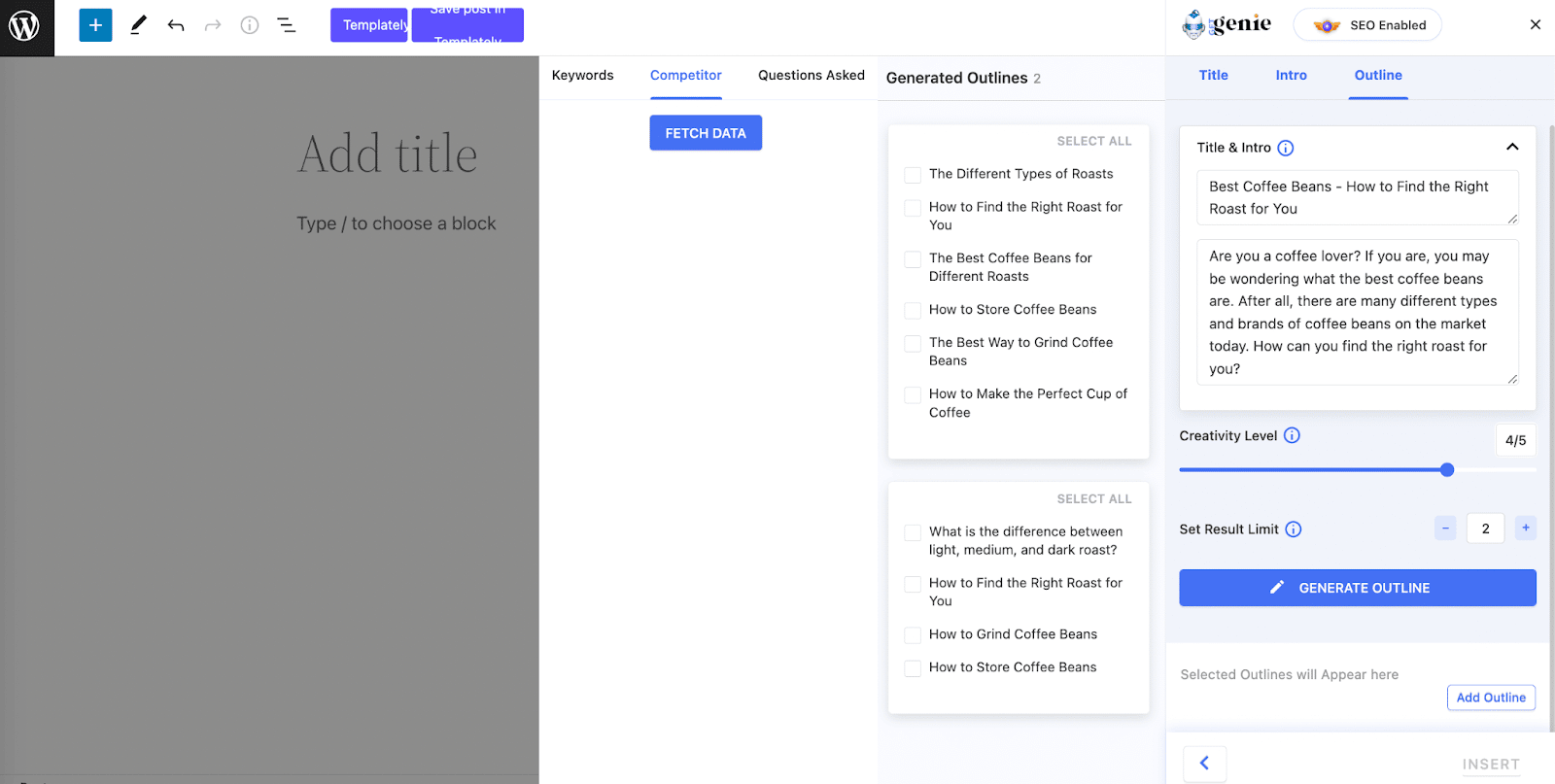 To get an in-depth SEO score, GetGenie will show you a Content Score where you can know which parts need to be improved. You can also search for relevant keywords from the same place.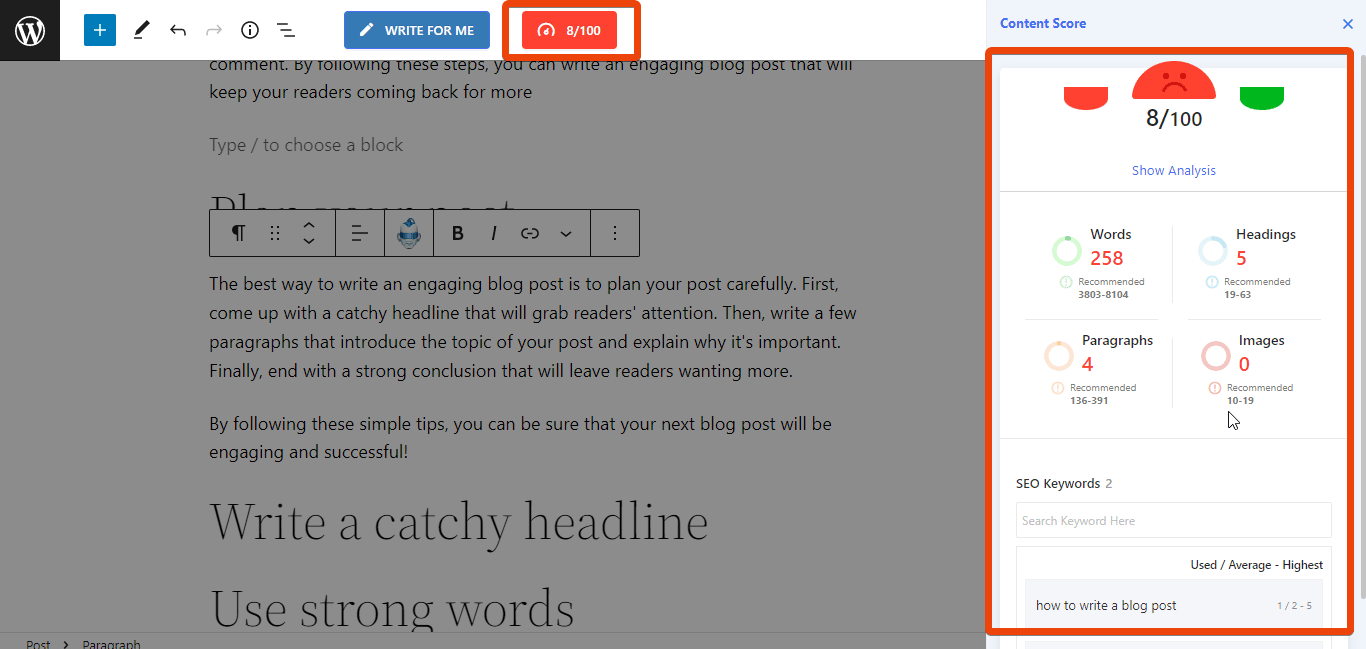 🔔 GetGenie Templates For Any Type Of Content
GetGenie has 10+ template criteria based on which you can create multiple types of SEO-optimized content for your website. Let's dive deep to see which templates are available for you.
Generate Listicle Ideas
Most content marketers or creators struggle with coming up with innovative ideas while producing a piece of content. GetGenie will help you to gaslight your creativity and suggest multiple ideas based on your given topic and get you started.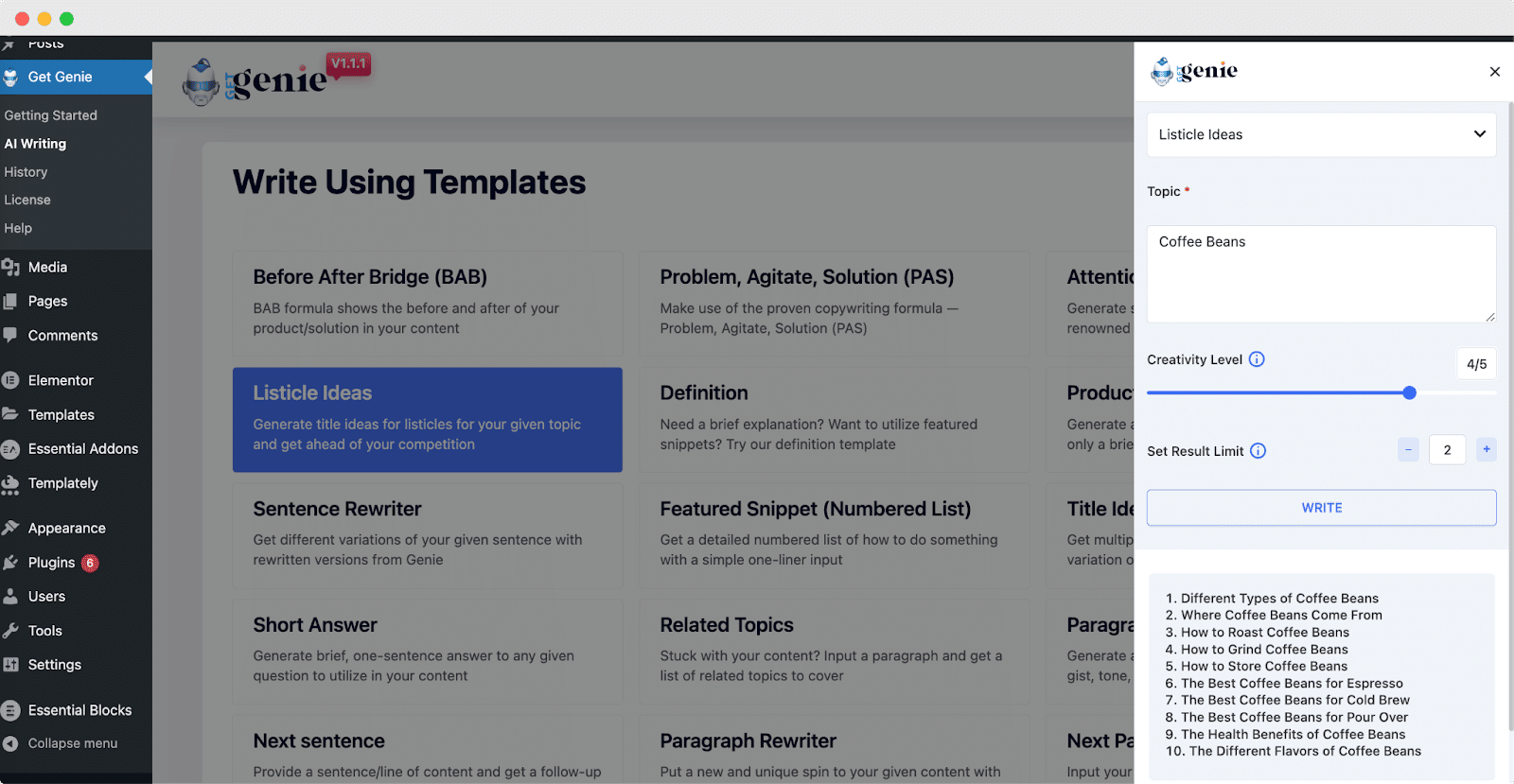 Definition Template For Brief Explanation
Inside GetGenie, you do not need to leave the dashboard to search for any definition. All content creators need to search for topics before they get started. You can simply put the word you are looking for and see its explanation or even abbreviation from the same place.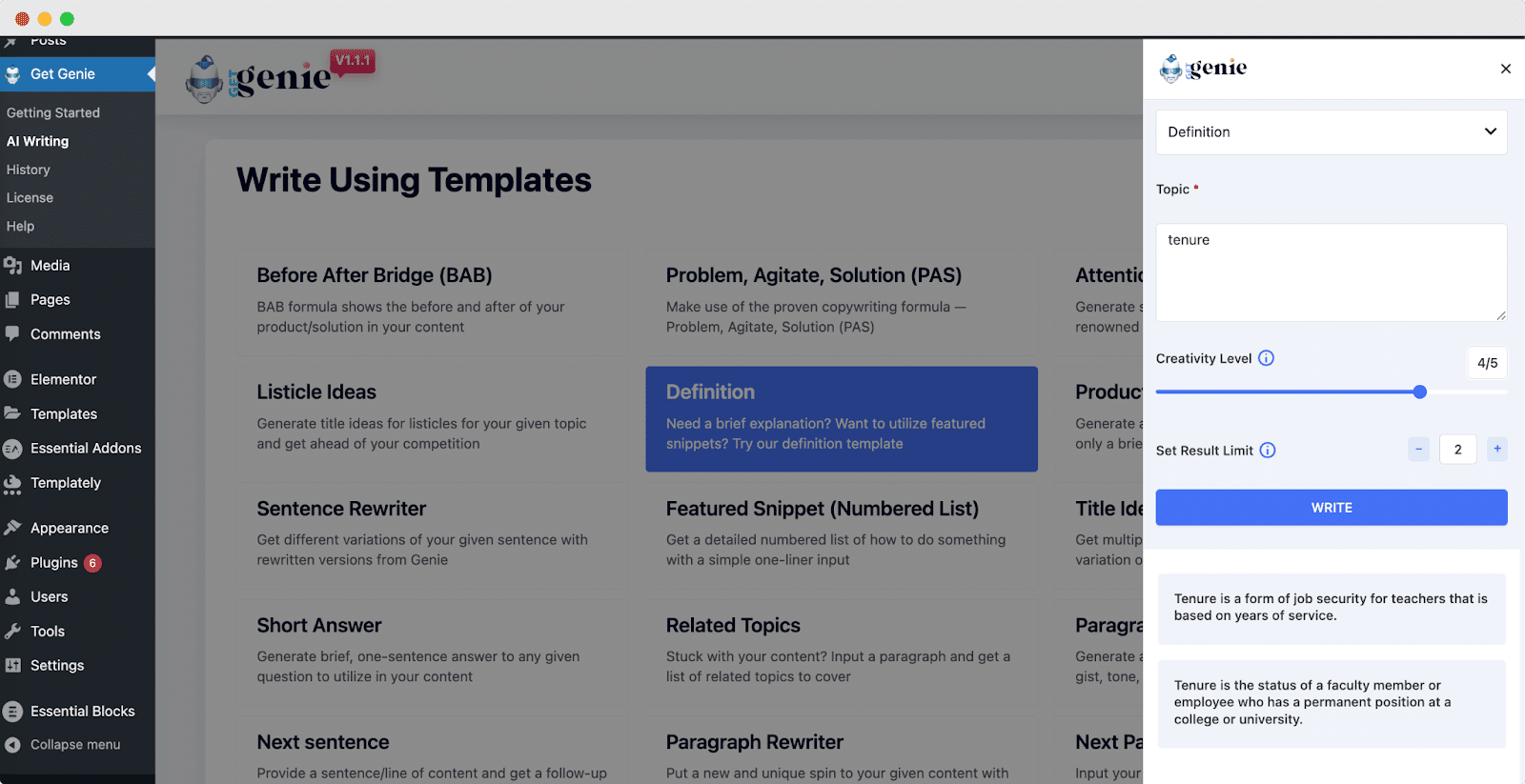 Title Idea Generation Feature
As mentioned earlier, content writers or copywriters often face this problem with developing SEO-optimized titles for their articles. In that case, GetGenie can help you generate outstanding content ideas.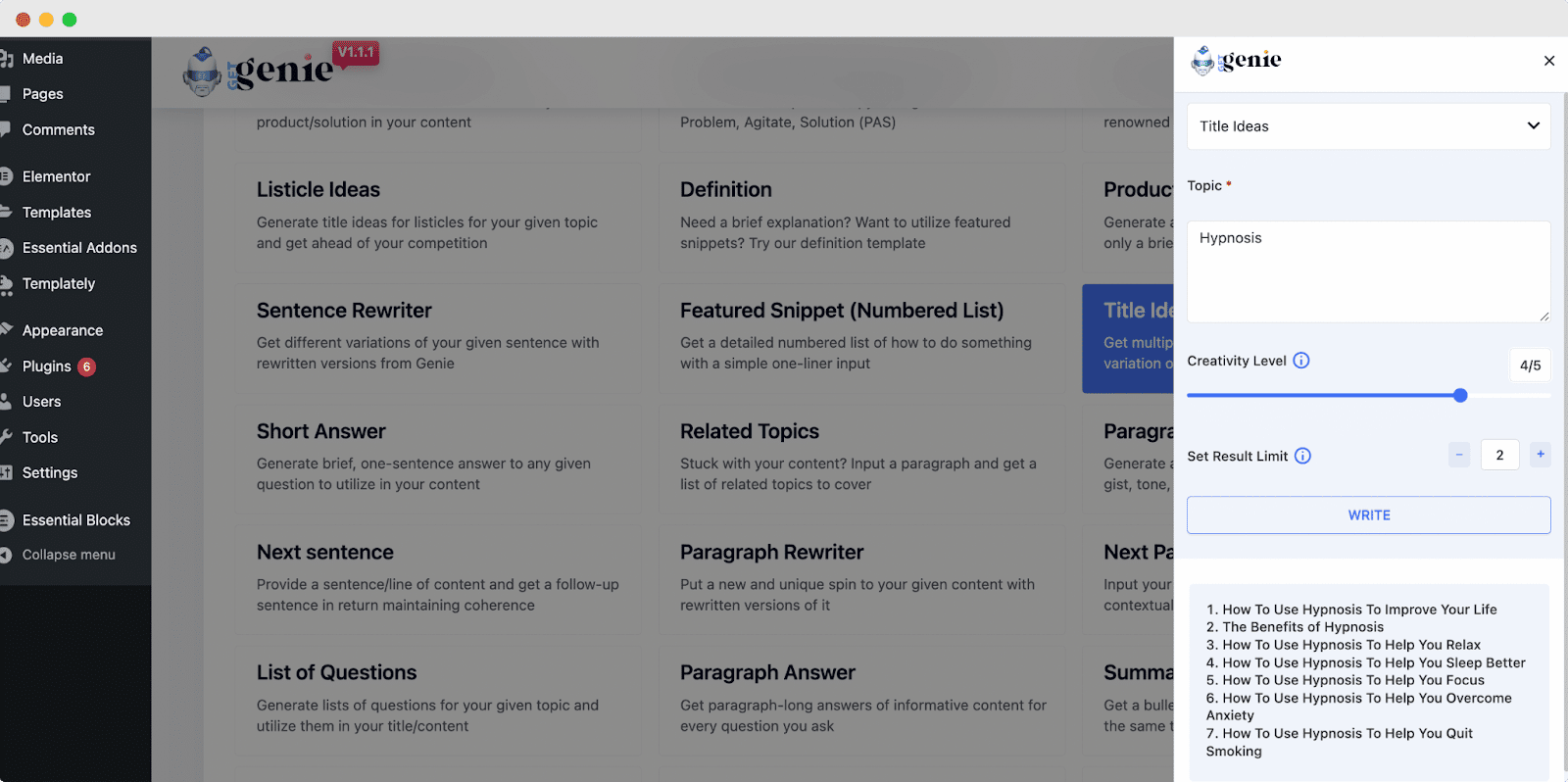 Explore Related Topics With Your Content
As you have already jotted down the topics and ideas for your content, you might also want to explore related topic ideas as well to expand your subject. In that case, GetGenie will help you to shed more light on other related matters.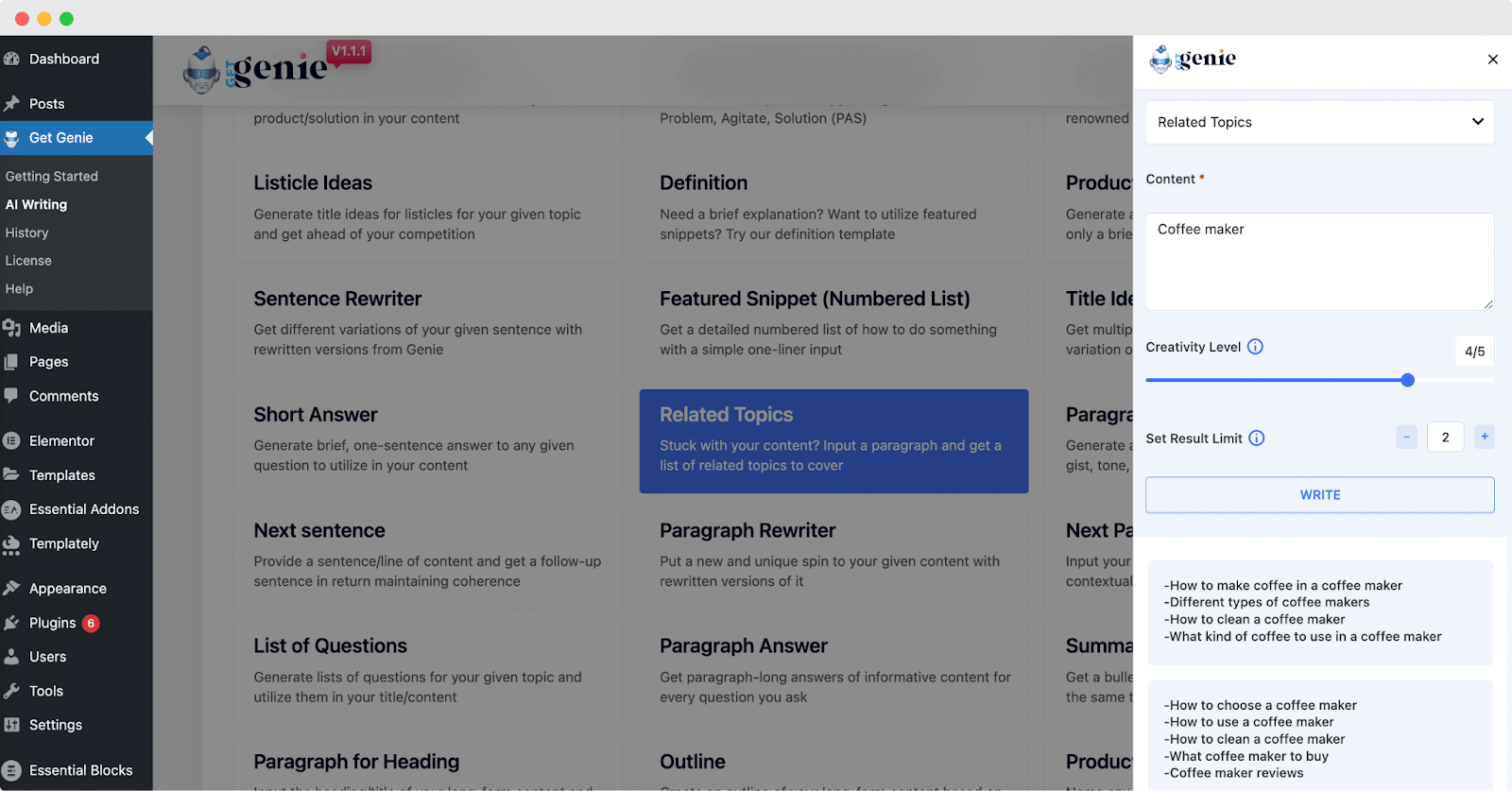 Rewrite And Generate Ideas For Sentences & Paragraphs
The best thing about GetGenie is that you can rephrase or rewrite any sentence or paragraph in seconds. You must give input and based on that you will be able to get multiple versions of paraphrased content.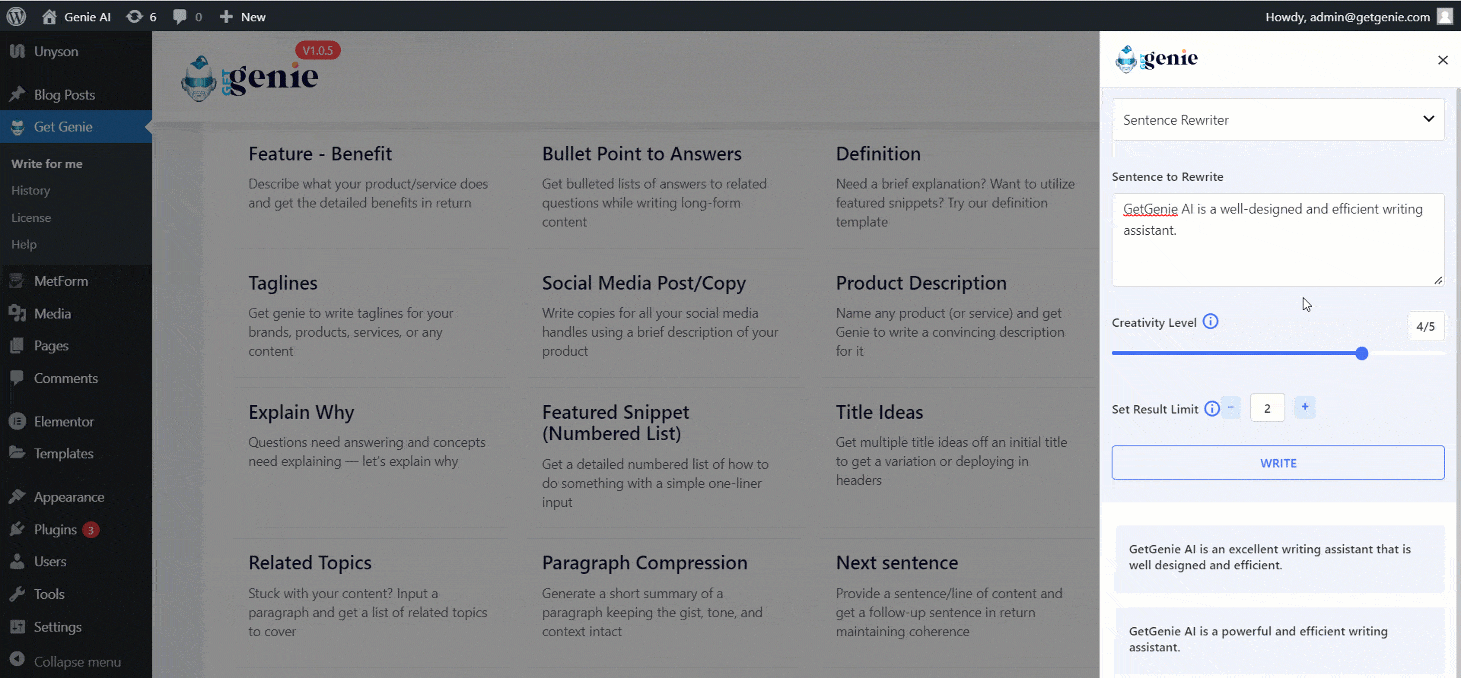 Another significant feature can be paragraph compression, all used by artificial intelligence. This will save you a lot of time summarizing anything you write in a paragraph. It will not alter the tone or context in any way but you will surely get SEO-optimized content.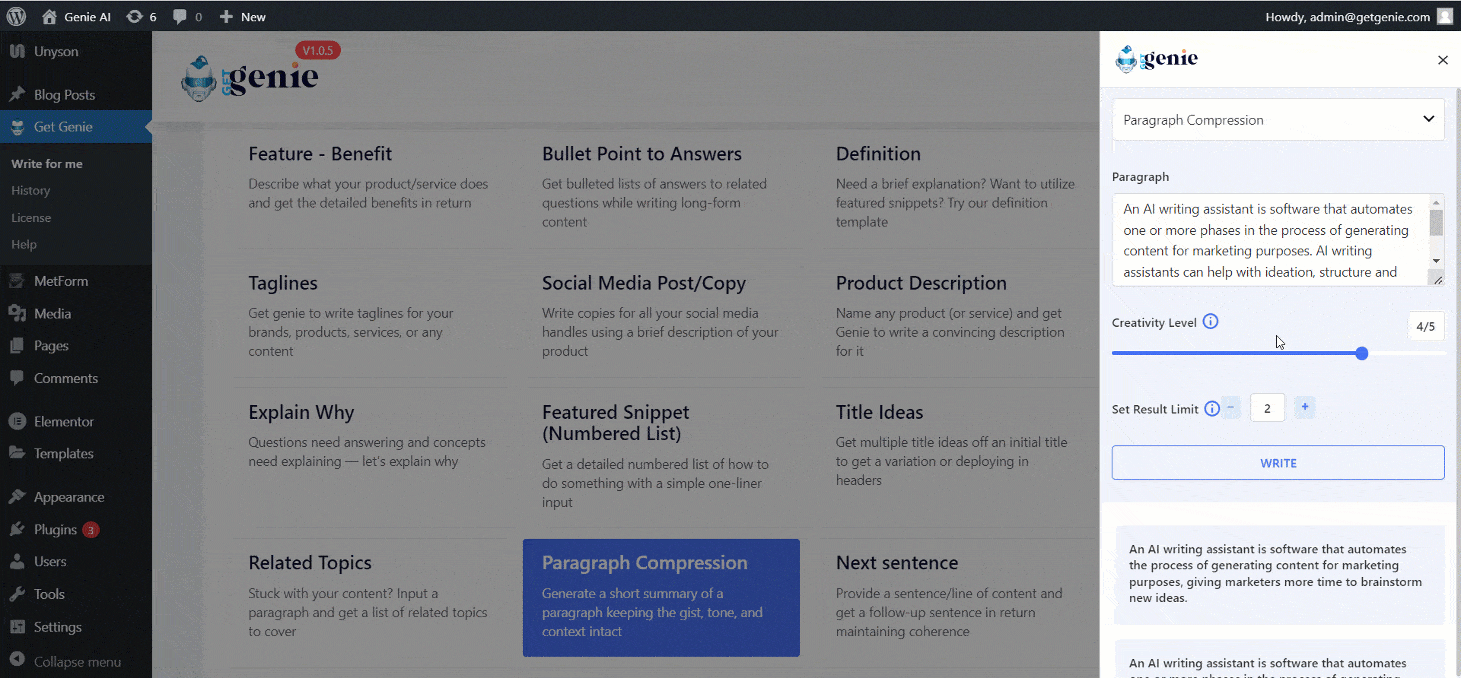 If you feel that you might be facing writer's block while creating a blog or an article, GetGenie has another amazing feature called 'Next Paragraph'. When you input the previous paragraph in the section, you will get another paragraph suggestion that is entirely corresponding to the previous one. That way, you will learn which points you need to cover next. It will remove writer's block immediately.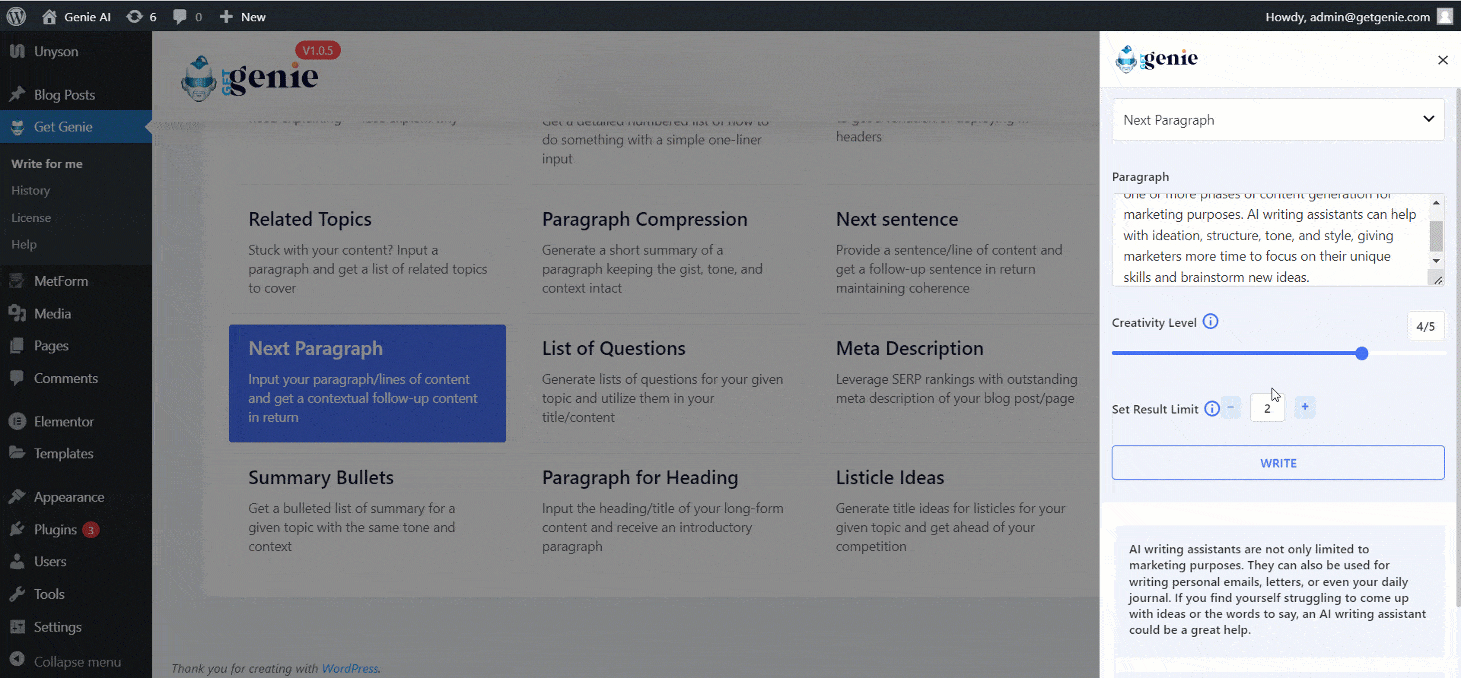 We often face difficulties when coming up with suitable content for our headings. Most importantly, no matter if you are writing a blog or article, you need to give an engaging title that will attract the reader immediately. GetGunie has a 'Paragraph For Heading' feature where you will paste the heading that needs a related paragraph and you will get multiple ideas like the image.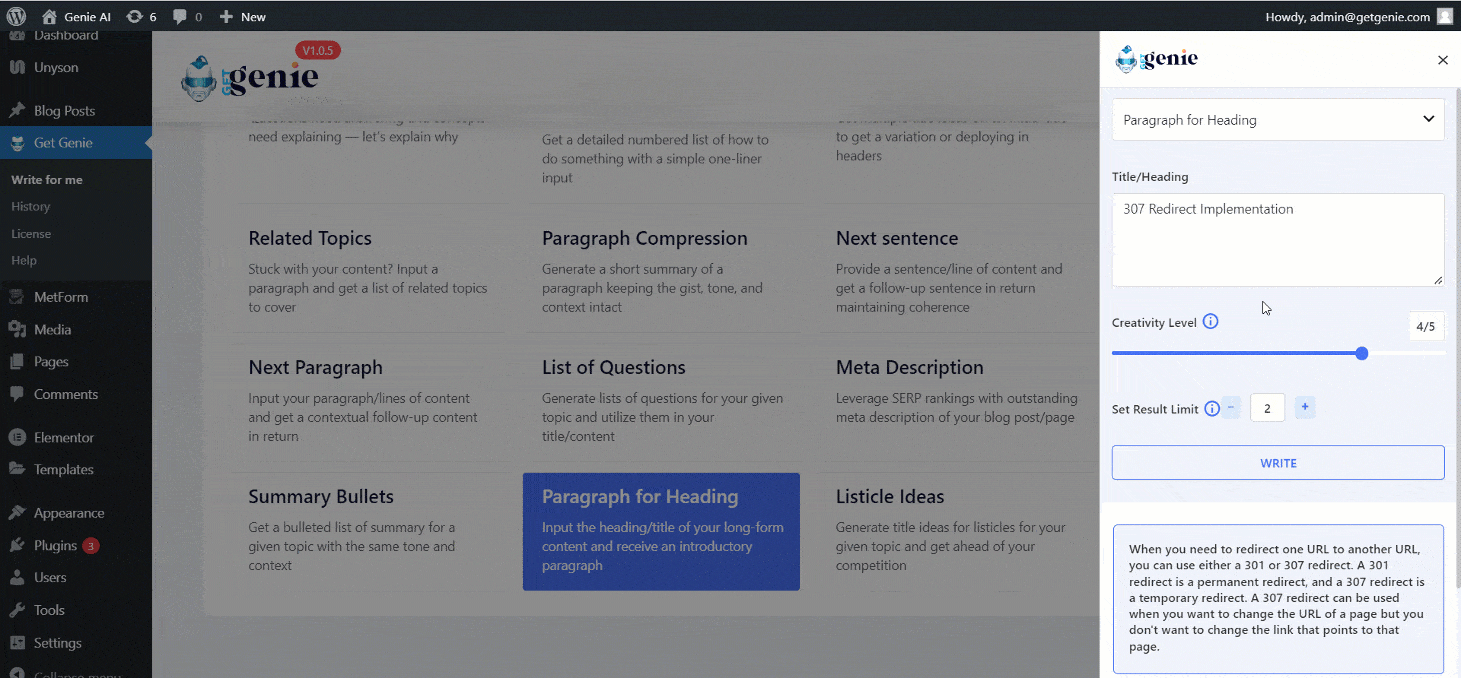 🚀 Advanced GetGenie Features For WooCommerce Products
GetGenie can be the best companion for creating the most engaging product description, names, ad copies, titles, and much more. If you have so many products that need exclusive descriptions, you can get help from this fantastic AI-powered content assistant. It will help you create extensive quick descriptions of products. All you need to put is the product's name and the targeted keyword.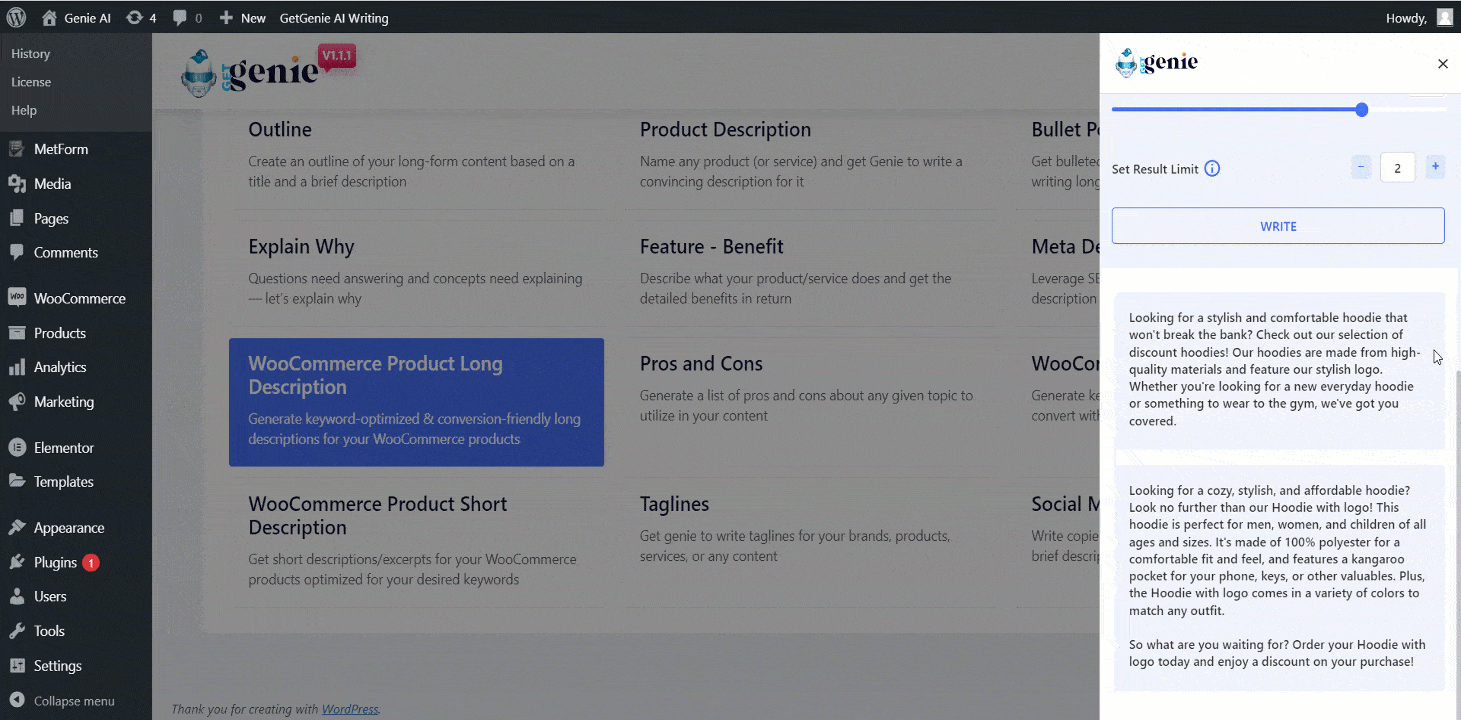 You might have set the suitable title, keywords, and descriptions for your products. It's time to create ad copies to make your sales skyrocket. So, in this case, GetGenie offers you a feature called 'Product Ad Copy', which will help you create a framework for your ads.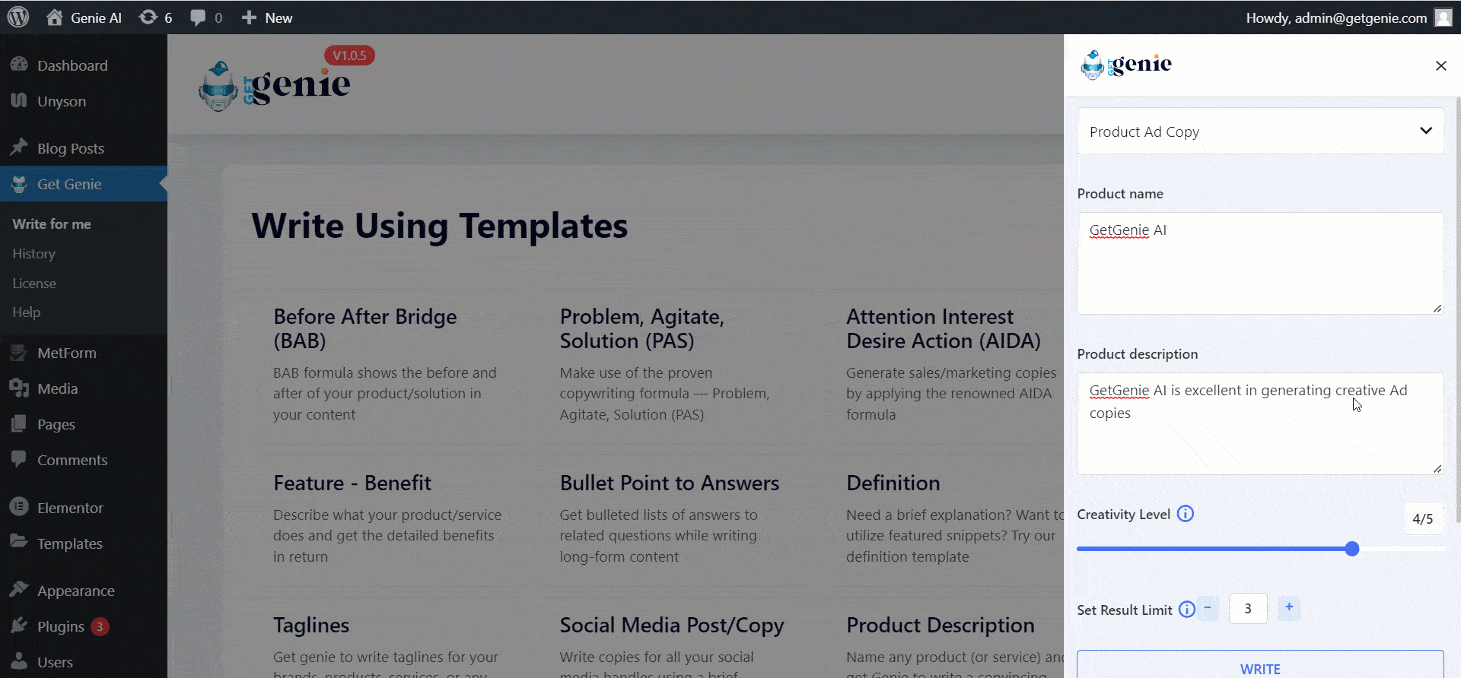 ✨ More Features For Content Marketing From GetGenie
GetGenie plugin can come to your aid when it comes to content marketing. Content marketing covers almost everything related to a product, including creating product titles, descriptions, benefits, taglines, social media copies, FAQs, etc. GetGenie has all these features in one place as well. 
As you might have already produced product titles and descriptions, GetGenie lets you create long and extensive descriptions for your product using the 'WooCommerce Product Long Description' feature.
Here you need to put the product name and the keyword you may be targeting and based on that this AI content assistant will create an SEO-optimized long description for your products. This feature will eventually help your product to rank better in search engine results over time.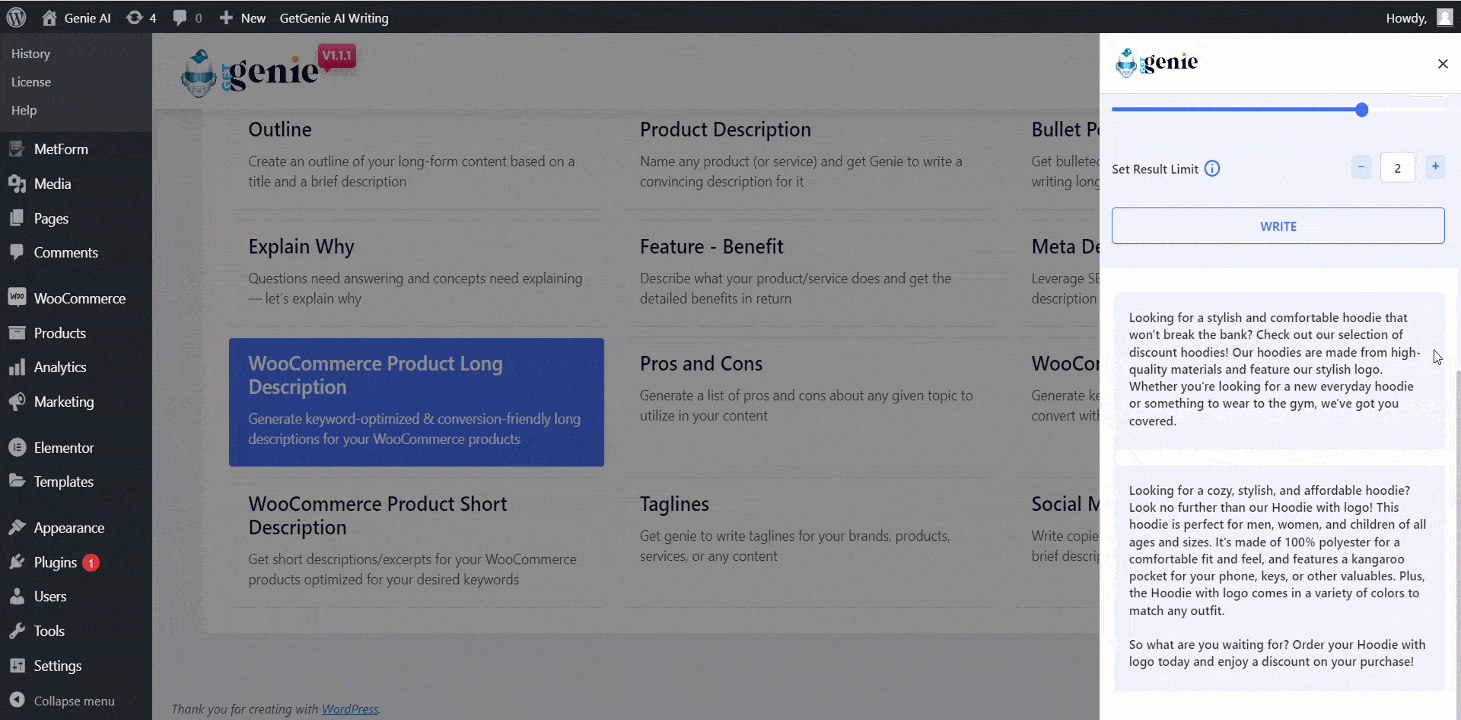 When adding products to your WooCommerce store, you will need to add meta descriptions. Meta descriptions help search engines to understand the content you have created. So stating the whole purpose in a few words or sentences is a must. GetGenie helps you to do that with just one click.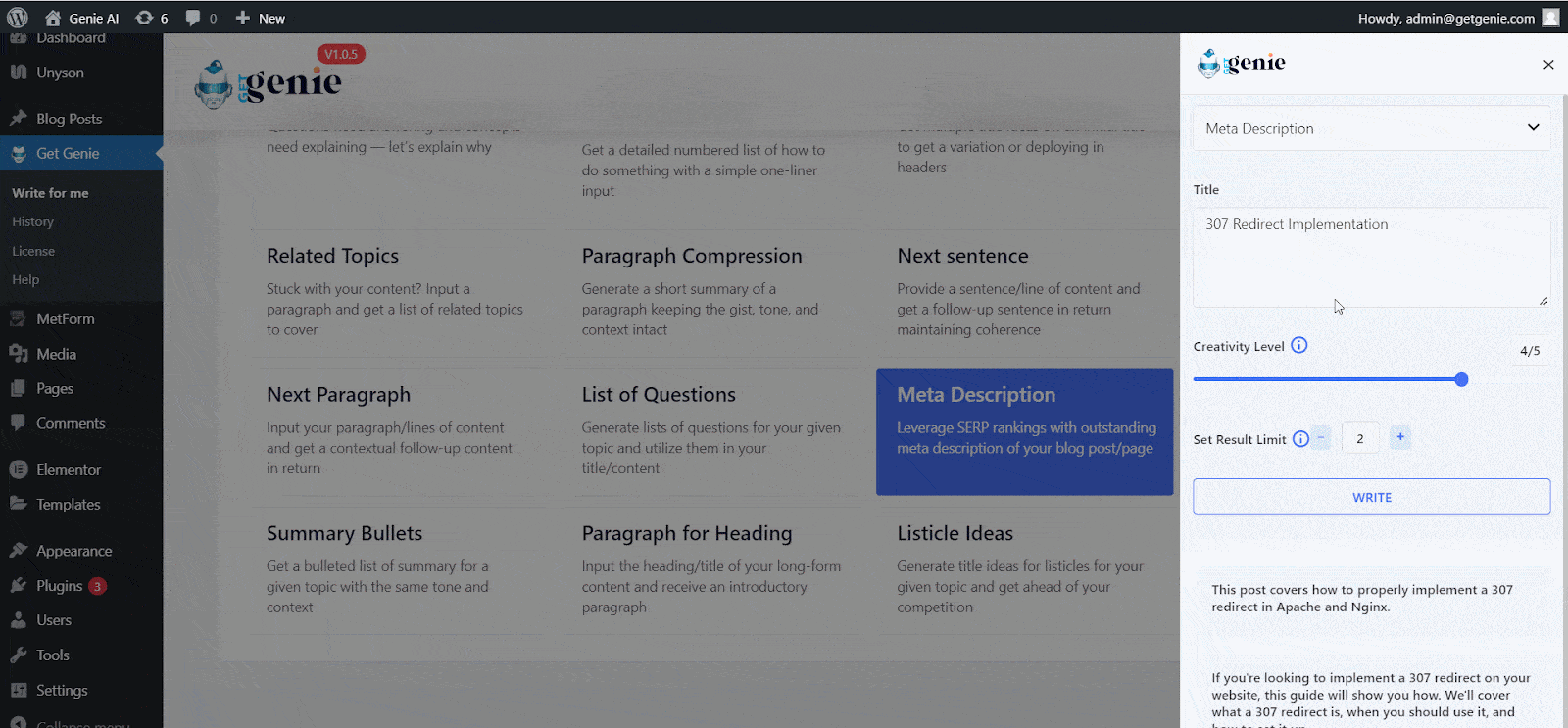 If you struggle to write down the feature benefits, GetGenie will help you with that. Besides feature benefits, you can create questions for FAQ sections and generate short answers. All of these are possible using the GetGenie WordPress plugin. 
Another amazing feature that GetGenie comes with is social media copy templates. We all want to create engaging and attractive social media copies for our content. Whether it's a product, service, or blog, we all want to share those on multiple platforms. GetGenie will generate engaging and eye-catching social media posts or comments in no time. Besides social media copies, you can also create taglines for your brand.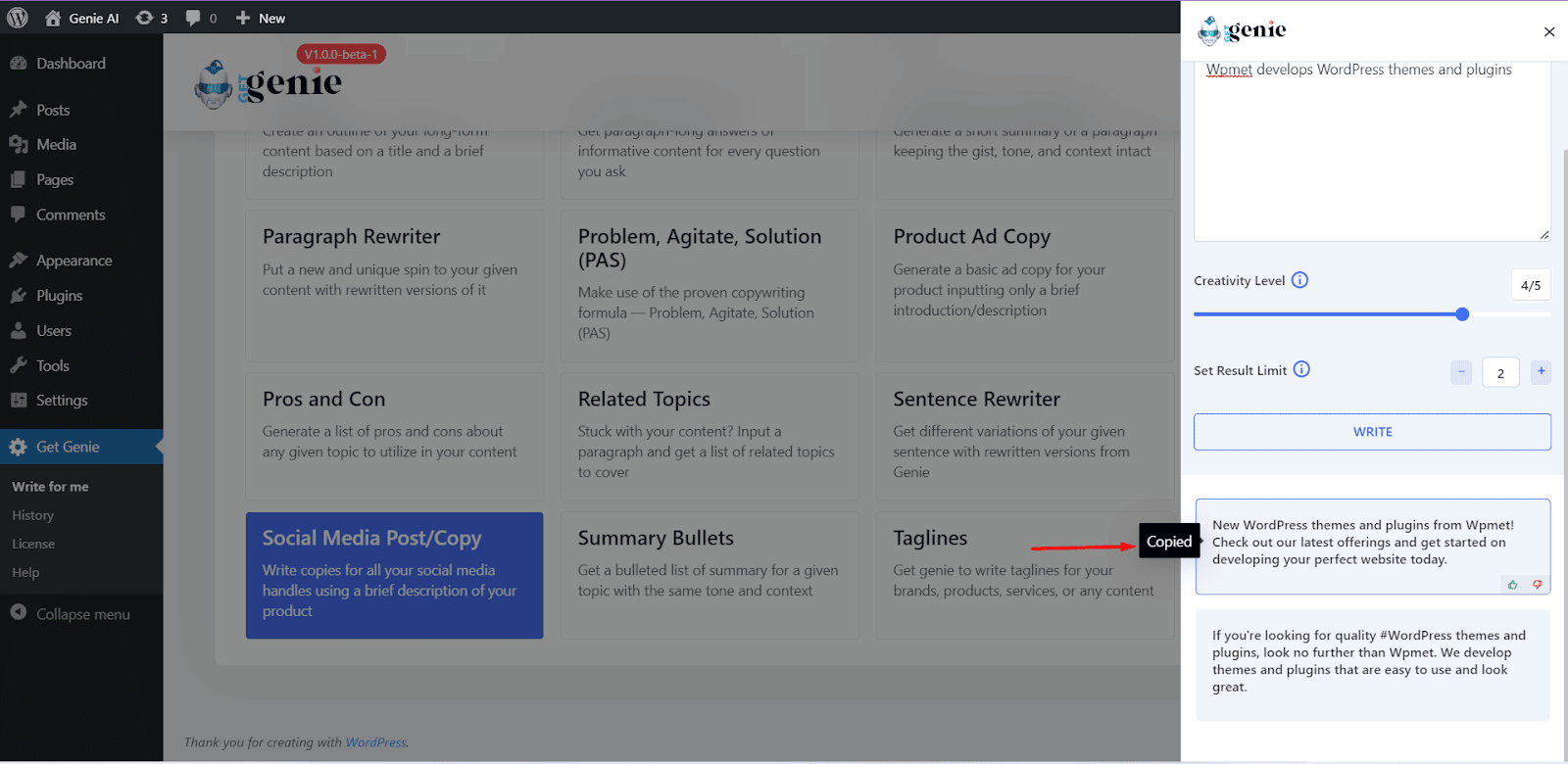 GetGenie is the most recent plugin built with AI for content creators and marketers. When it comes to features, of course, it is a feature-rich plugin in WordPress. Anyone who is a content writer or a copywriter professionally can get the best out of it. But in terms of advanced content marketing, we can still expect a few improvements over time:
👉 The catch between sentence rewriter and paragraph rewriter seemed similar. Both of the features work the same. So the distinction between these two is redundant.
👉 For any content marketing AI assistant, a sentence compressor is a must as we often struggle to create sentences that are small in length but precisely condensed with information. Even though GetGenie has a paragraph compressor, we can also expect to have a sentence compressor. 
However, the team behind GetGenie is very energetic and dedicated to the product. So we can expect new features and UX improvement shortly.
🎁 Exclusive LIFETIME Deal for GetGenie
You must already be fascinated with all the features GetGenie offers, so here's the good news: they offer a LIFETIME deal, starting from $69 only, which gets you access to GetGenie forever. You can save up to $2471 and grab the plan you need along with lifetime access.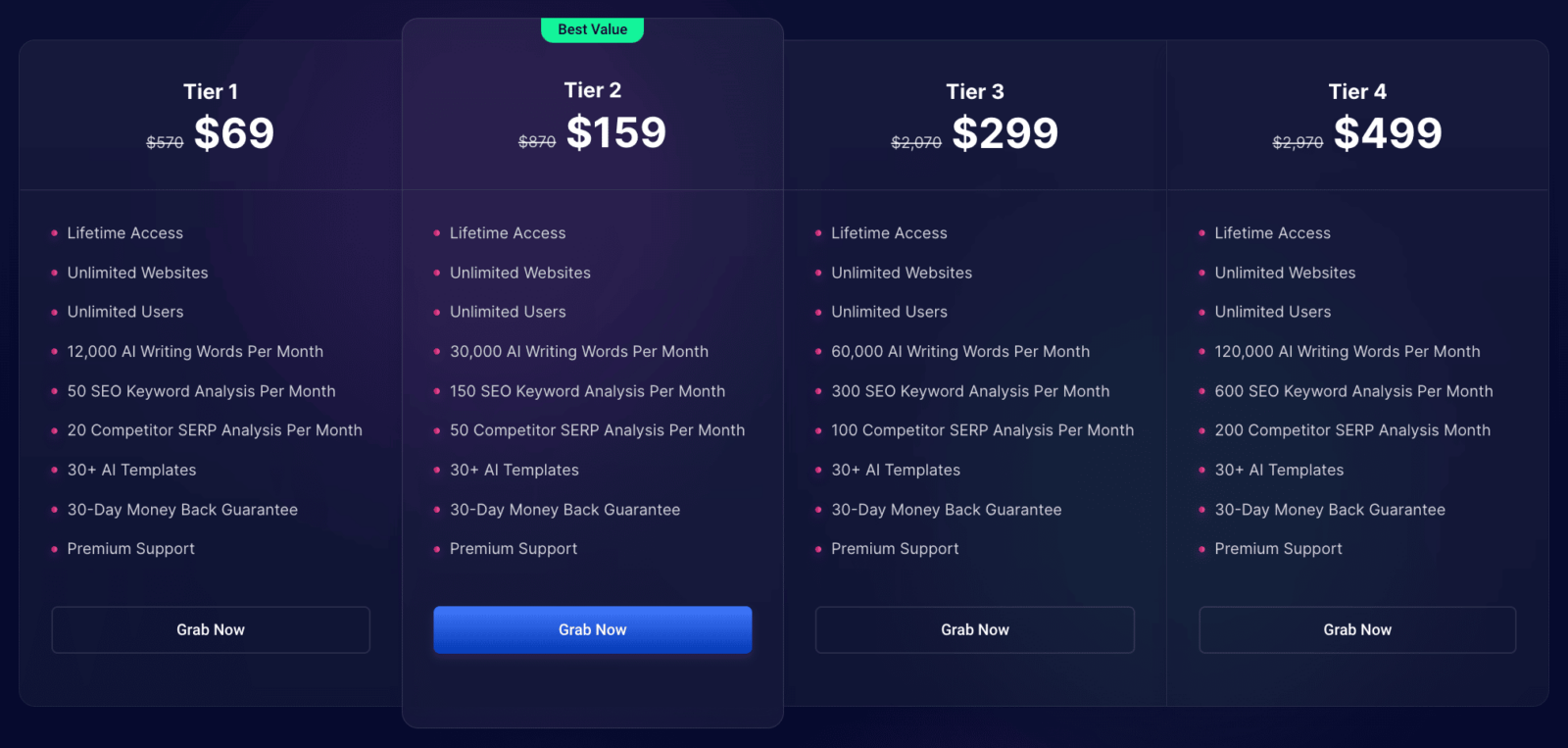 Additionally, GetGenie can become a complete AI content assistant for content marketers by introducing a business idea generator, brand idea generator, testimonial, or review generator. So don't delay, grab the deal before it's gone, as it is for a limited time. And once you try the product, please share your experience in the comment below, we would love to hear from you.