Google Chrome is the world's most widely used search engine tool for anyone. And it helps millions of users by providing exclusive features to improve their browsing experience. One such feature is Google Chrome Extensions, which are mostly free, and can manage and speed up your work process with Google Chrome.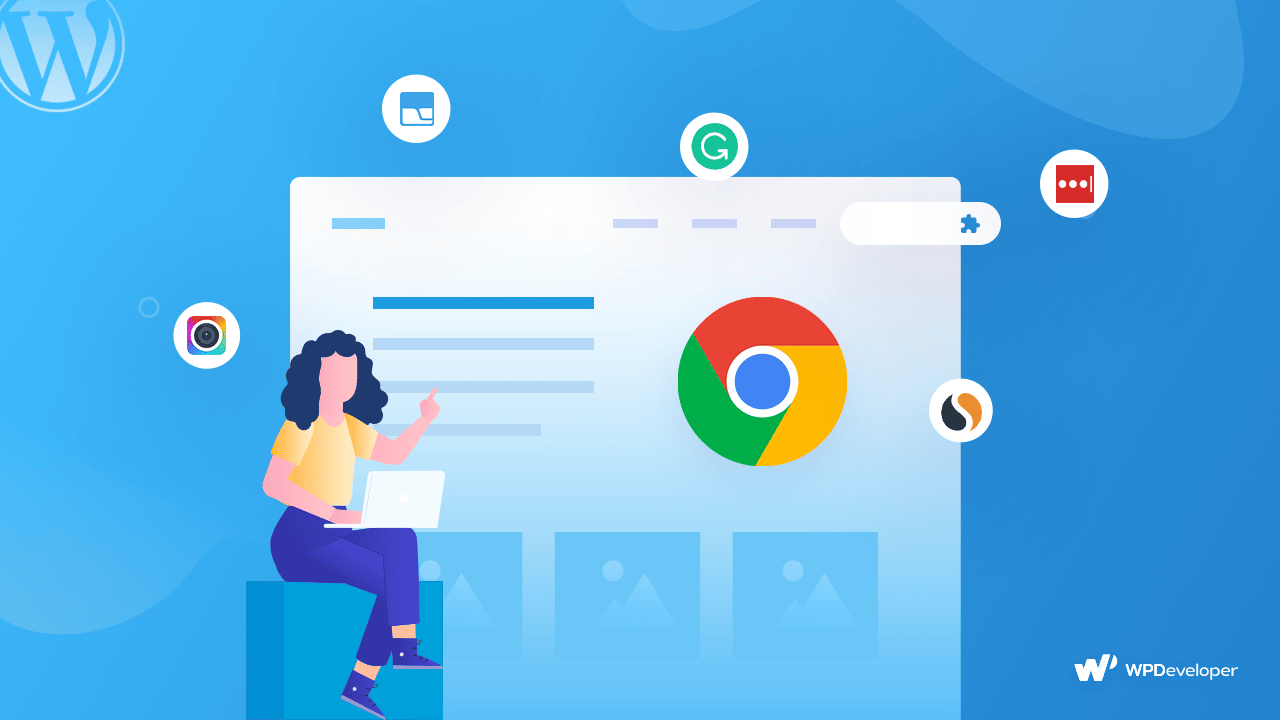 Google Chrome offers versatile extensions which are actually the advanced tools that you are installing and using for managing your site security, saving passwords, and cookies, mistake-free writing, and many more. These necessary extensions can help you manage your work process and make it faster without any hassles.
How To Get Started With Google Chrome Extensions?
Just following some simple steps you can install and activate or even uninstall it any time you want. The steps are mentioned below:
Step 1: First visit the Chrome Web Store from your browser. Afterward, navigate from the browser bar as well.
Step 2: Now, search for any of the extensions in the Extension search box.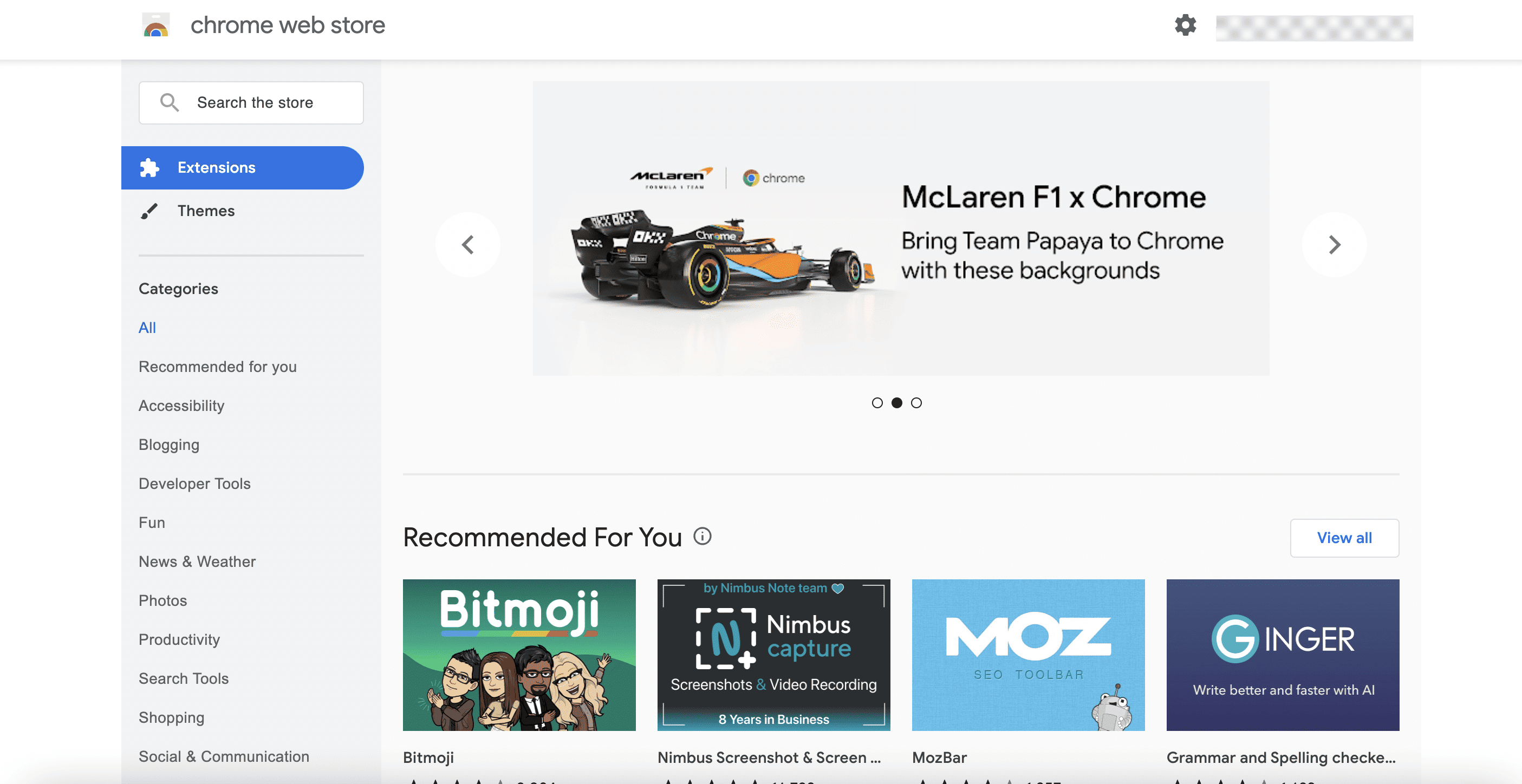 Step 3: On the extension detail page you will find the 'Add To Chrome' button. Just click on it to get started with extensions. You can check out this Google Chrome Extension documentation here to get a detailed guide.
If you want to uninstall just click on the extension from your browser and hit the "Remove From Chrome" button. That's it.
10 Best Google Chrome Extensions For WordPress Websites
Some Google Chrome extensions you should get installed into your browser so that you can manage your work with ease. For this reason, here in this blog, we are going to highlight these 10 best chrome extensions you must get to organize your WordPress website and fasten your work process.
1. Grammarly
To create error-free content for your WordPress site or any you should install Grammarly for proofreading, grammar, and spelling checking. It is an everyday-use tool that will make your work process smooth. You just have to install it and it will help you correct your writing in Google Docs, emails, direct WordPress site, or any tool that includes a text editor.
2. LastPass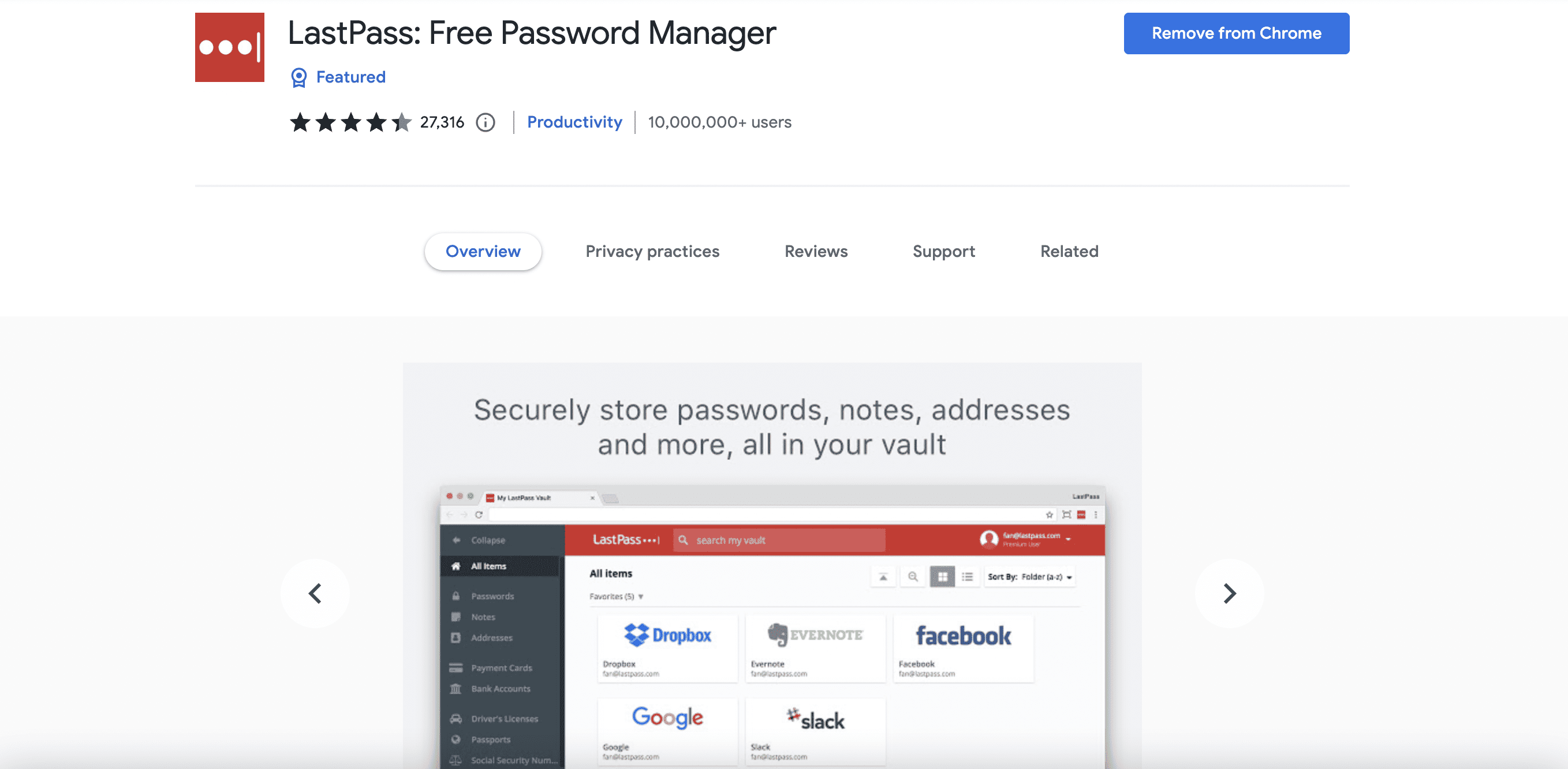 LastPass is the winning password manager that offers an interactive and advanced Google Chrome extension. It enables safe access from all computers and mobile devices by saving your passwords. You can easily keep your most confidential site passwords safe and secure with this wonderful tool.
3. AwesomeScreenshot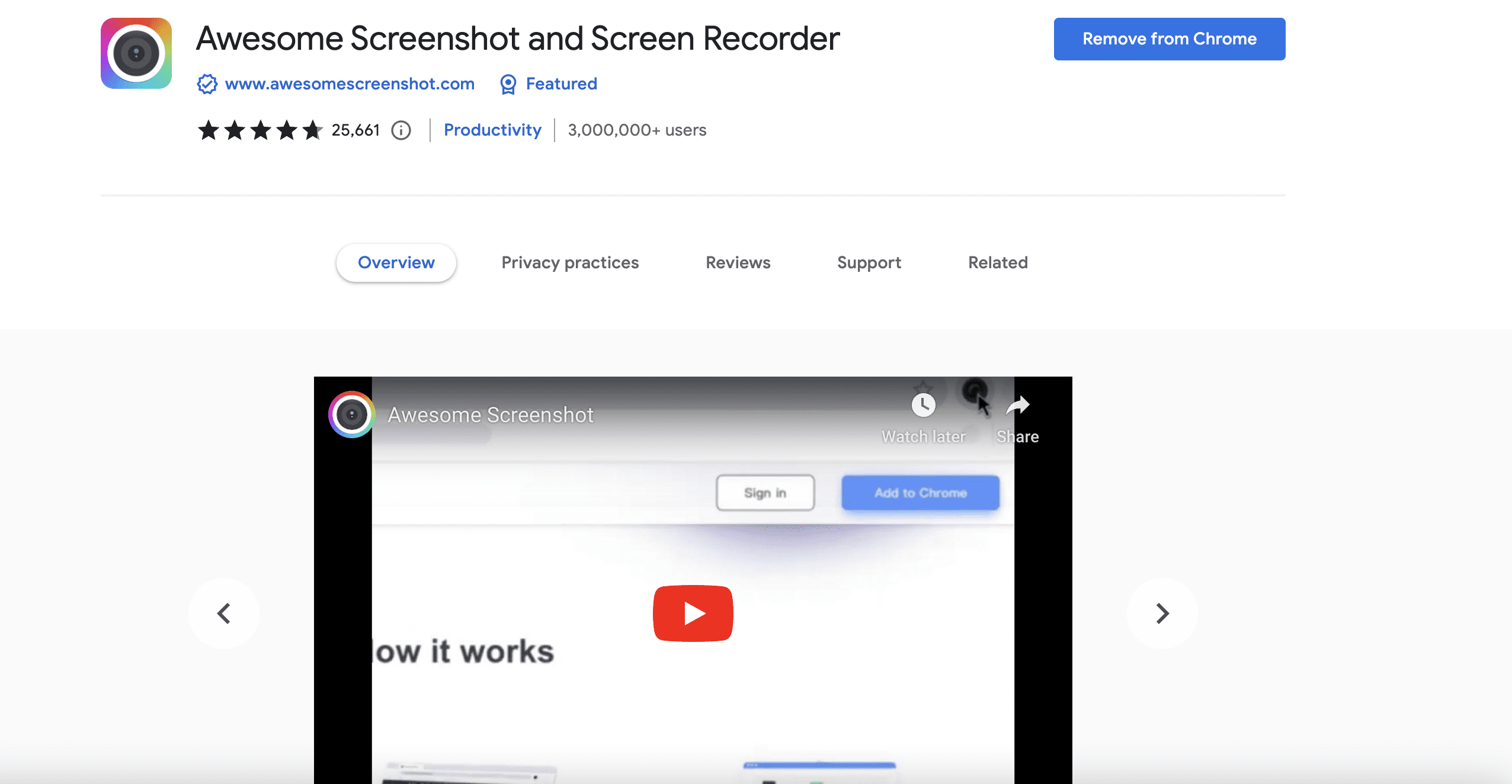 AwesomeScreenshot is another Google Chrome extension that you can install on your browser to take stunning screenshots and screen recordings with ease. It helps you to mark up your images as well.
4. ColorZilla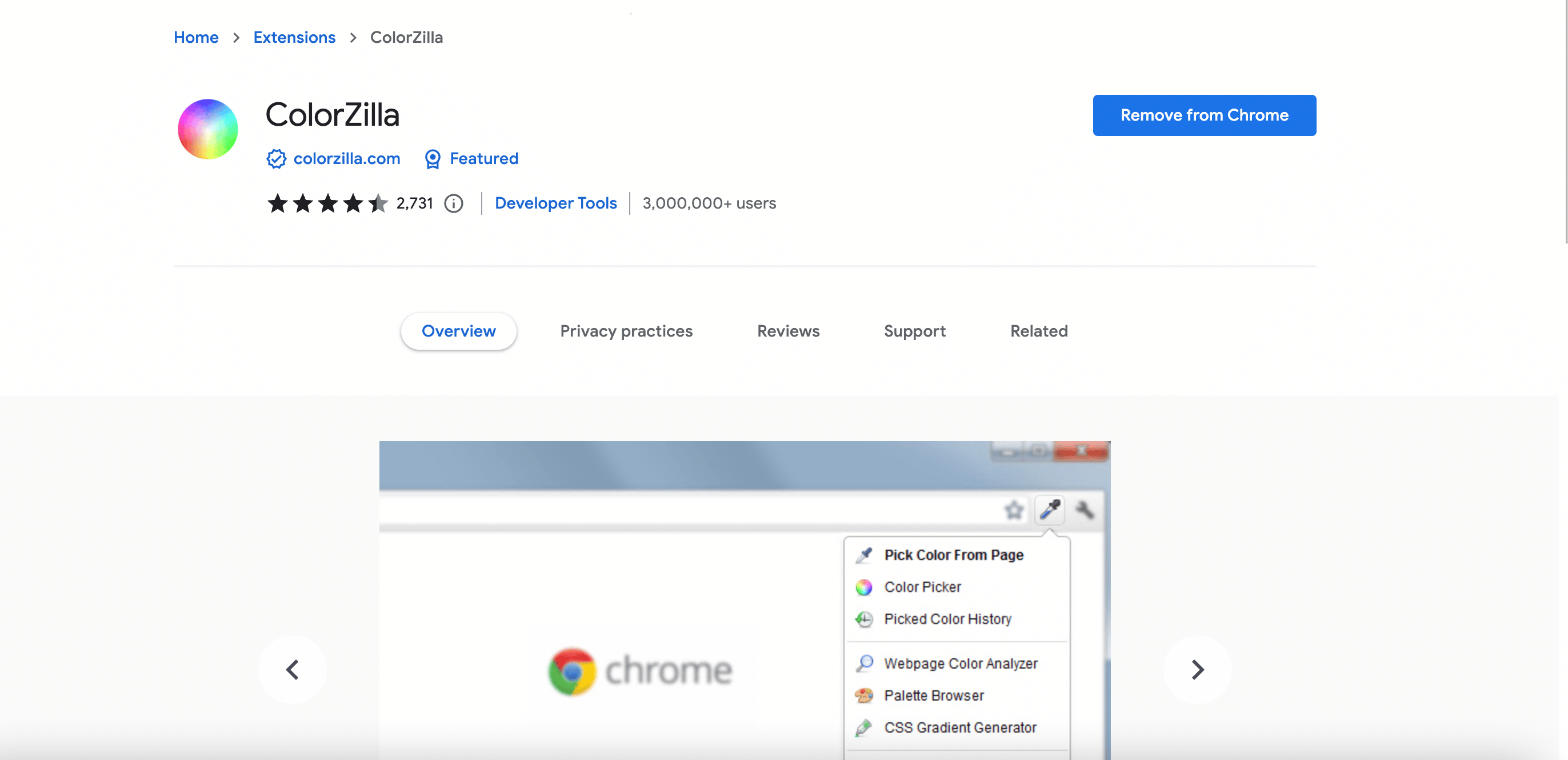 ColorZilla is one of the fantastic Google Chrome extensions that can help you read color from any point of your browser, adjust the color and paste it for any further usage. This can be your advanced eyedropper, color picker, gradient generator, and other colorful goodies you are looking for.
5. WhatFont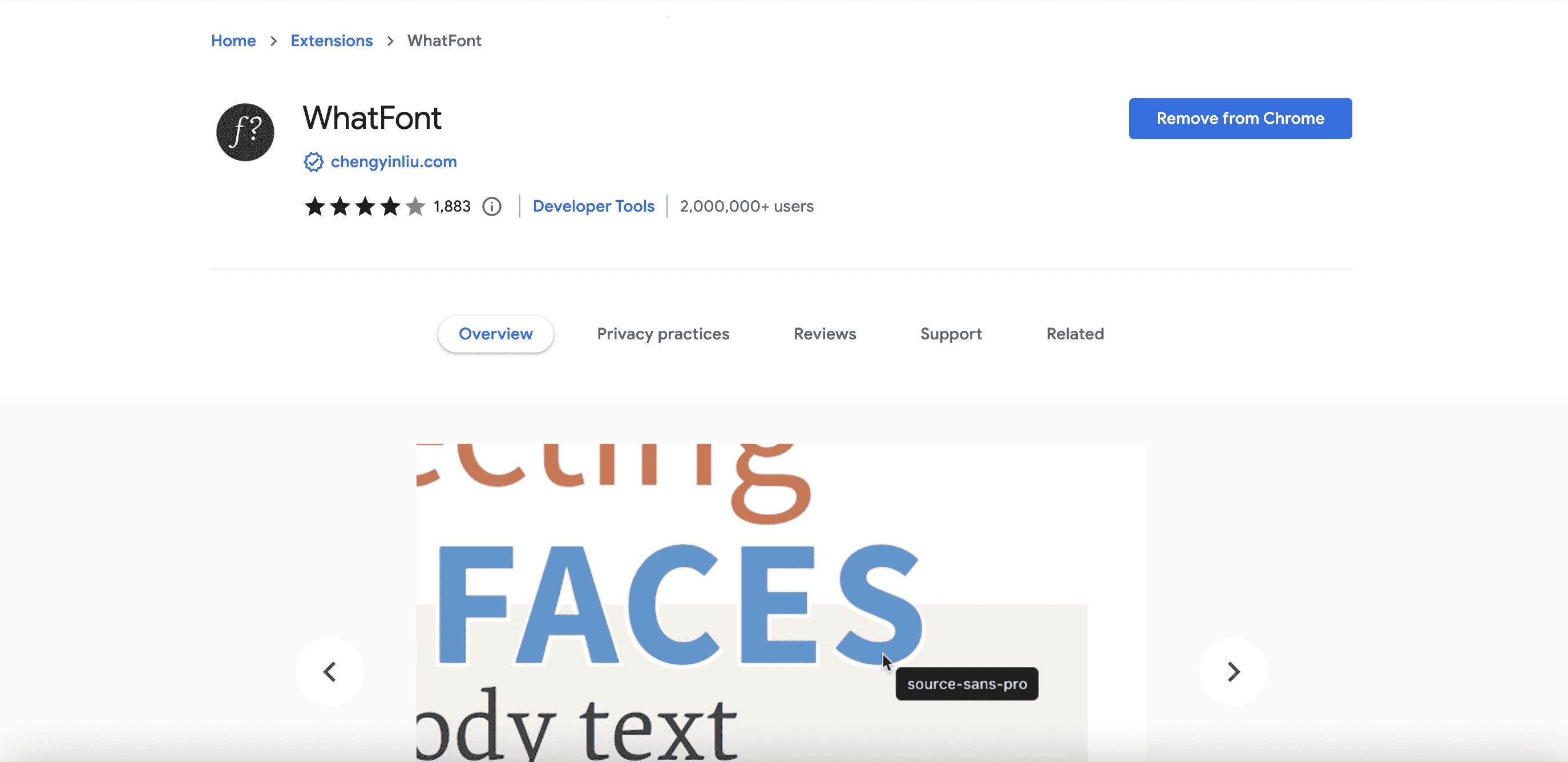 WhatFont Google Chrome extension can help you know the fonts of your web pages with ease. This extension is very simple and elegant. You just need to hover over the site and you will get to know the font you desired to know.
6. Similar Web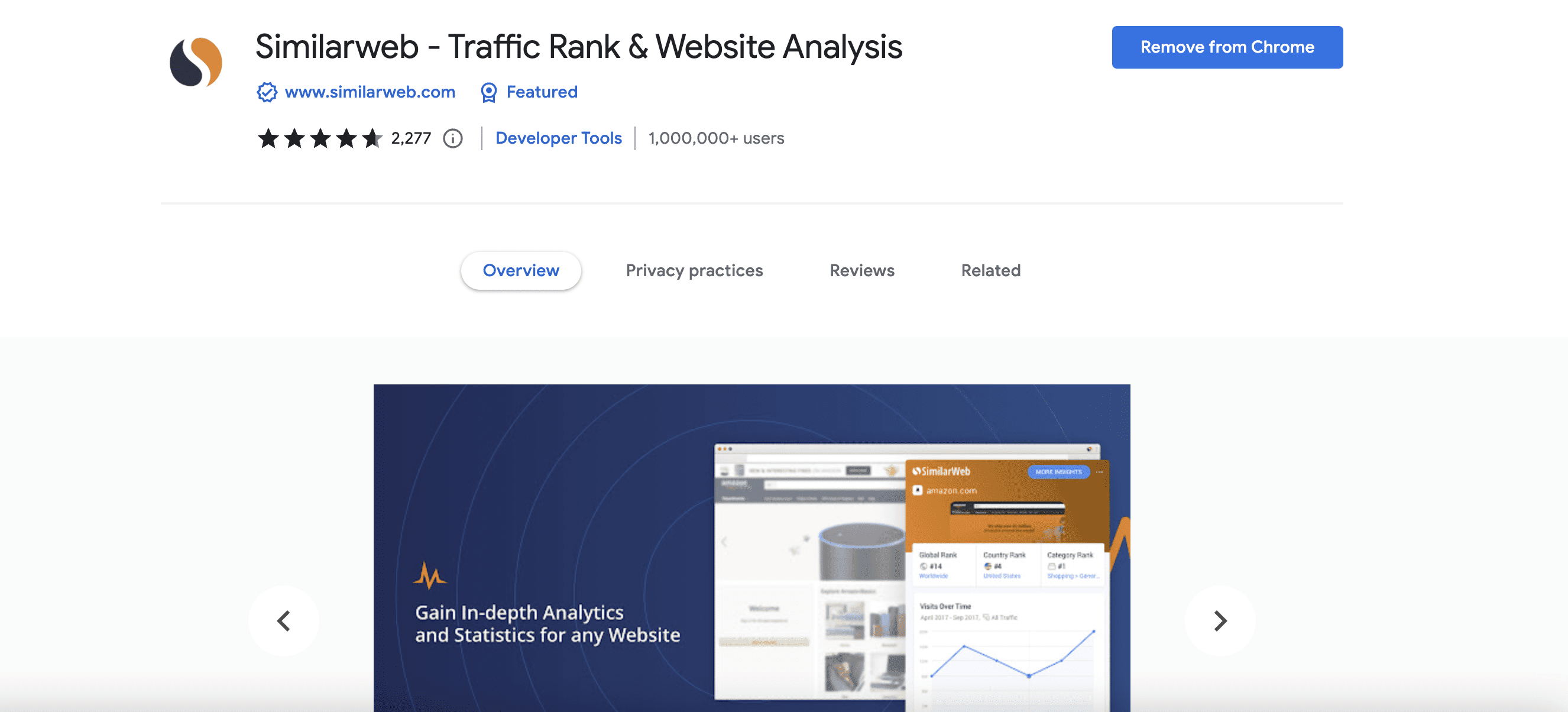 Similar Web is a very helpful Google Chrome Extension for any type of site user. It will provide you with details about the website you are visiting, its site traffic, keyword ranking, key metrics, engagement rate, traffic ranking, and traffic source. It is a competitive digital intelligence solution for a complete 360-degree view of your industry, customers, and competitors.
7. Markup Hero Chrome Extension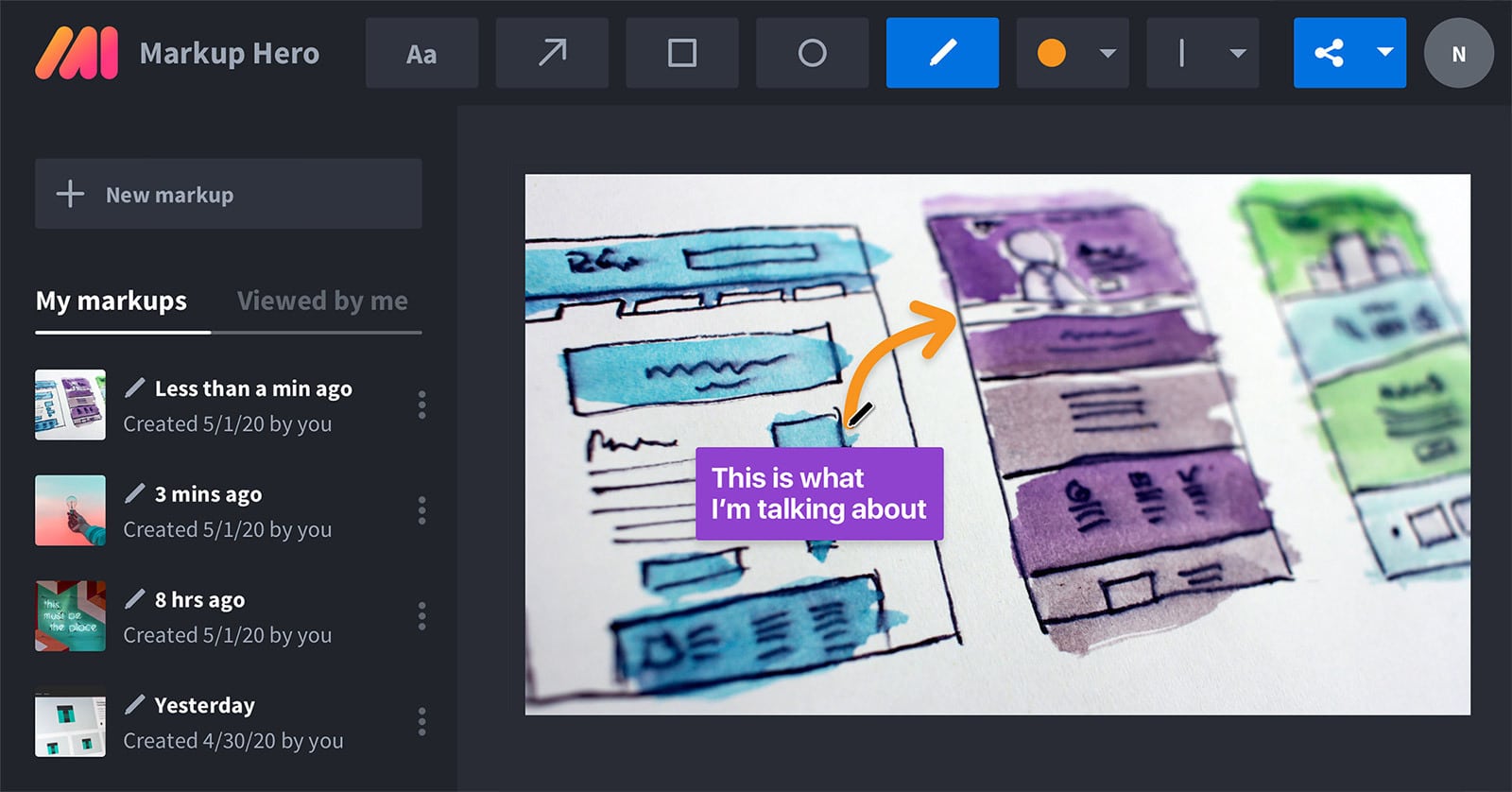 The Markup Hero Chrome Extension is an ideal companion for WordPress bloggers. Its intuitive annotation tools make it effortless to highlight key points, add notes, and illustrate concepts directly on web pages. This seamless integration streamlines the content creation process, allowing bloggers to enhance their articles with clarity and precision, ultimately delivering a more engaging and informative reading experience for their audience.
8. WordPress Theme and Plugin Detector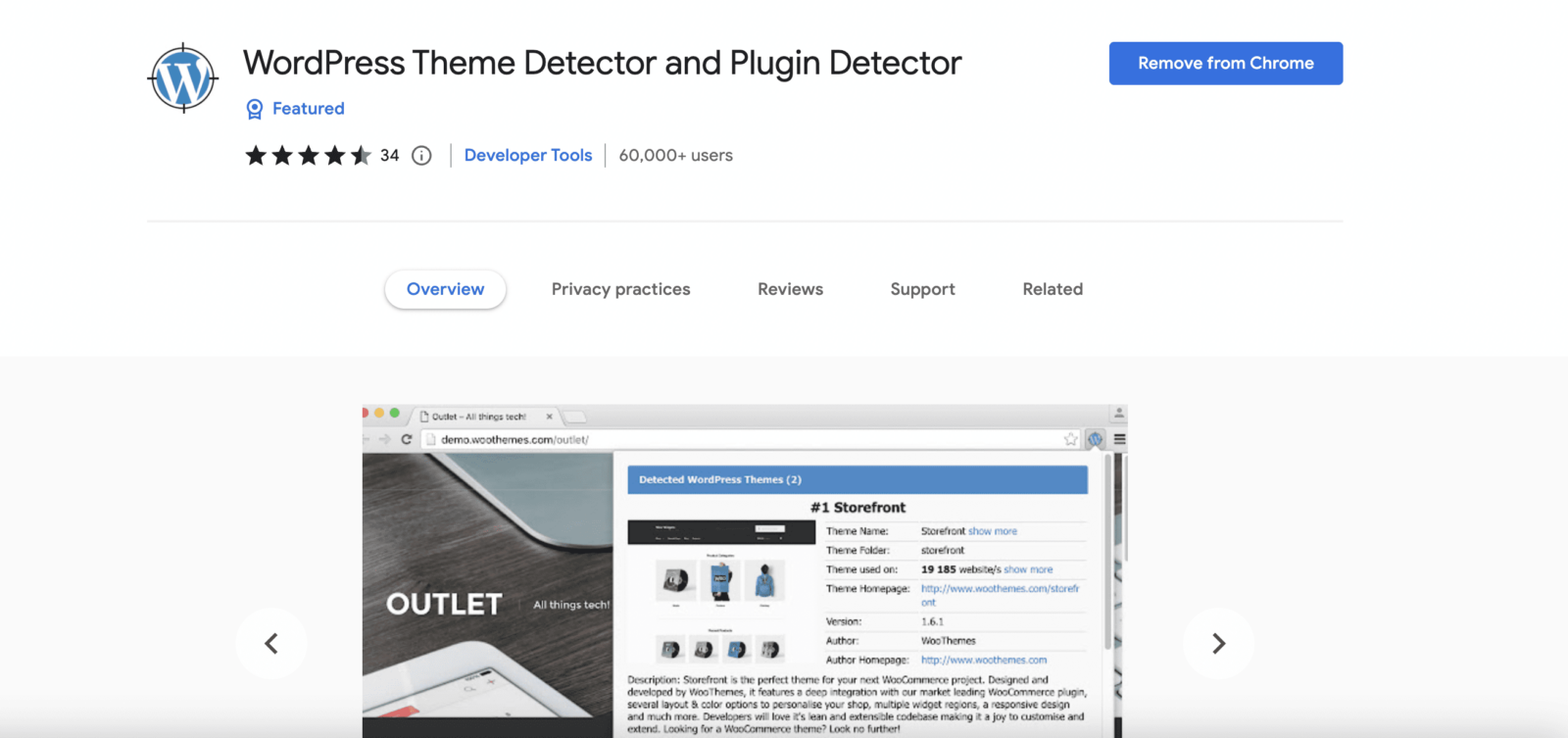 WordPress Theme Detector is a Google Chrome extension specially built for WordPress users to help them detect installed WordPress themes and plugins on any WordPress-built website you are currently viewing. It's a fast server-side API extension that lets you know your answer in a hurry.
9. WordPress Admin Switcher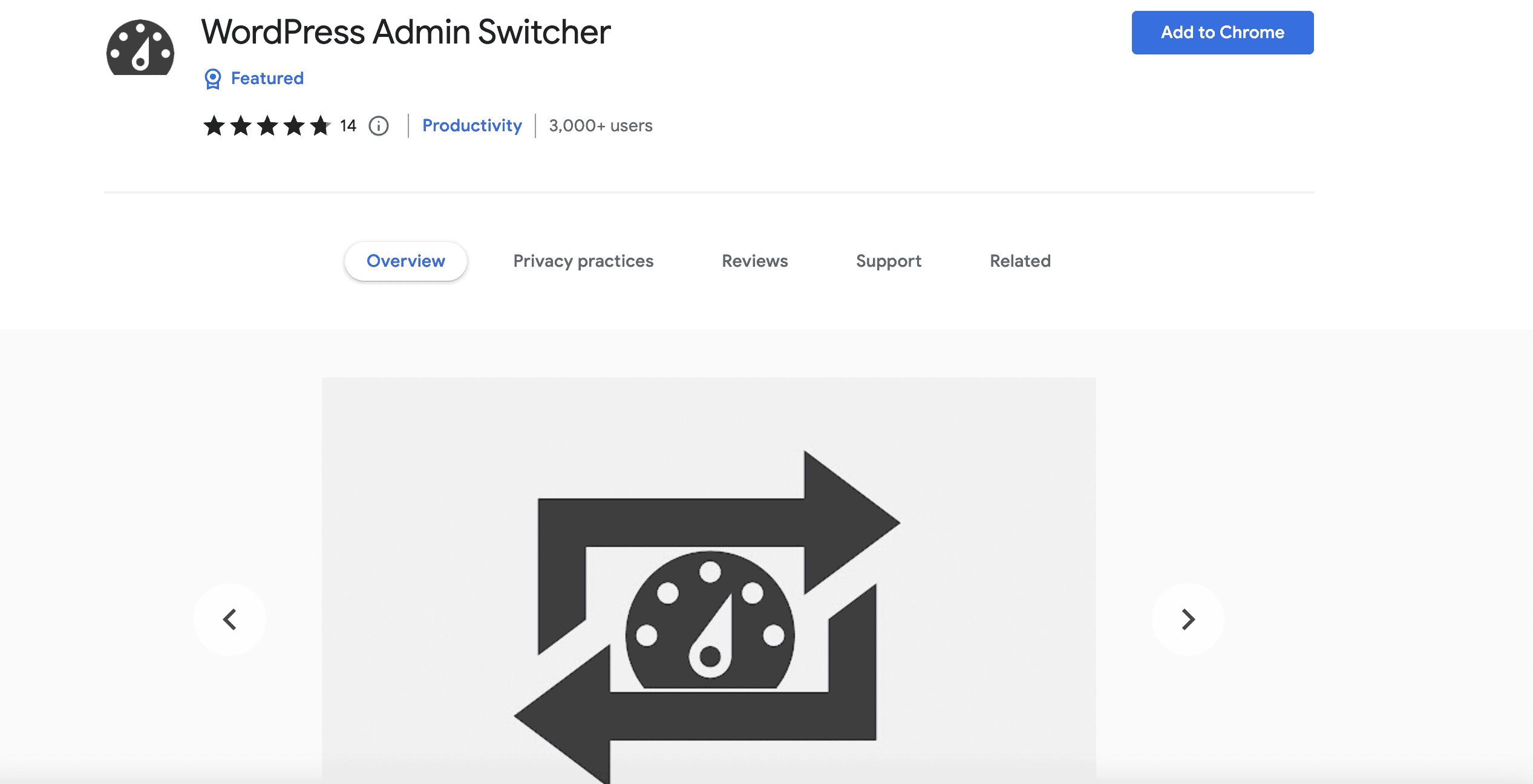 WordPress Admin Switcher is a helpful Google Chrome extension that helps you quickly log into or switch to/from the WordPress Admin just with a single keyboard shortcut or click. If you want to skip the manual steps of switching your admin and don't want to type "wp-admin" into the address bar, you can install this solution faster.
10. WordPress Site Manager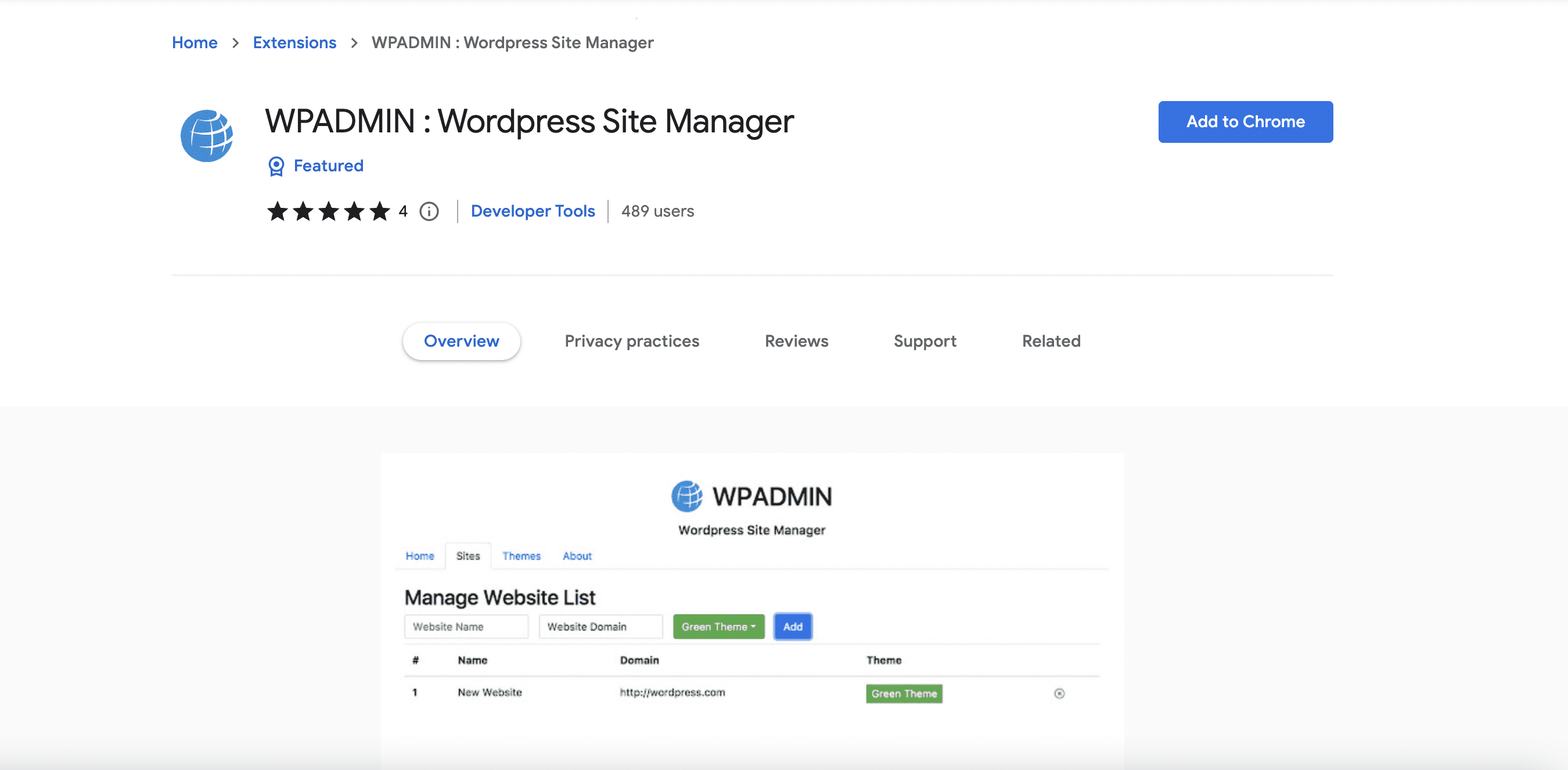 You can easily identify which site you need to update by installing this WordPress Site Manager Google Chrome extension. It will also let you know the active theme of your WordPress website. This chrome extension will help you to identify different WordPress admin panels simply by changing the top menu bar color.
11. WordPress Admin Bar Control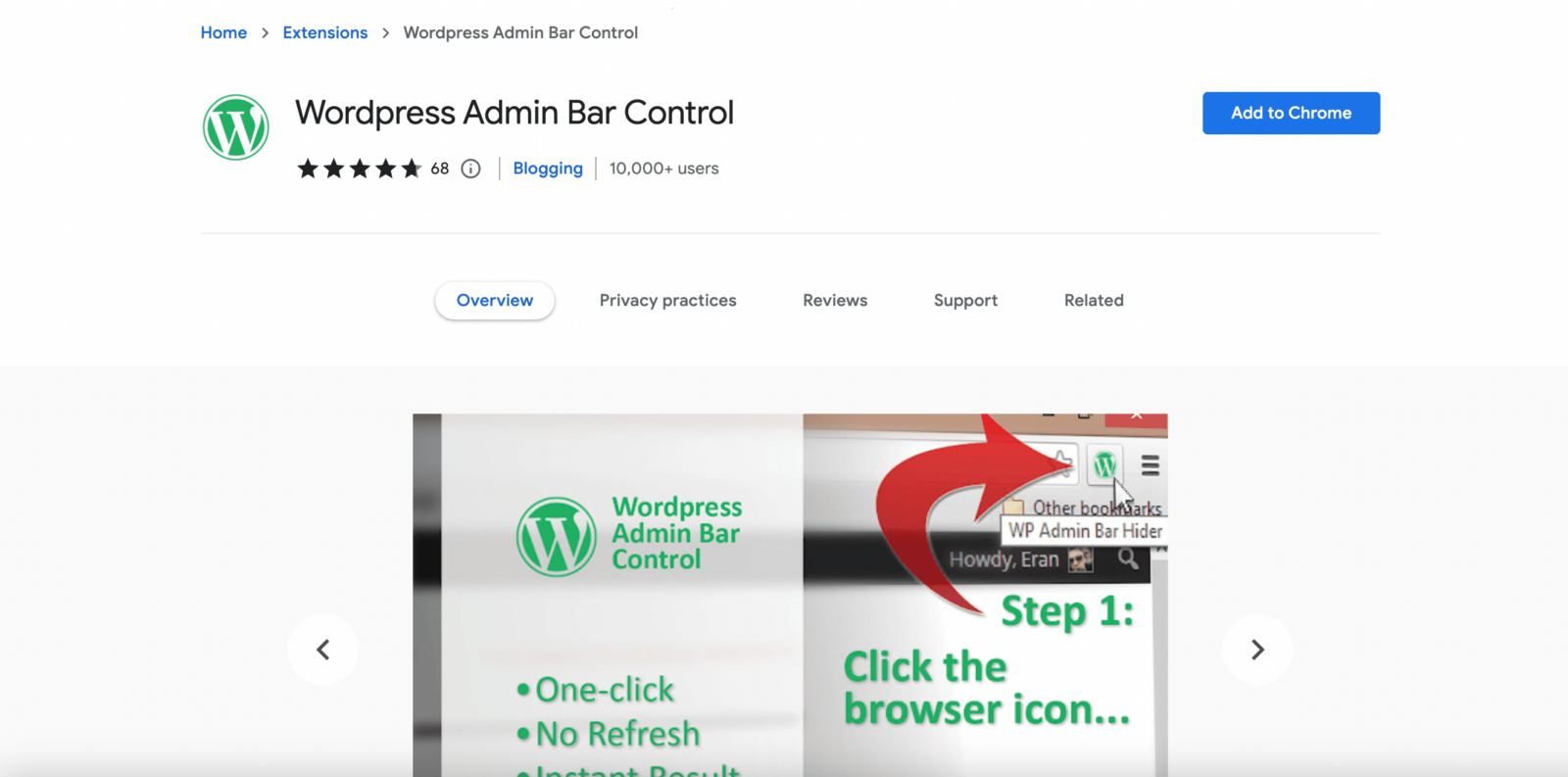 If you are an active WordPress site user, you can then easily manage to conduct design or try to establish the aesthetics of a site without any hassles using WordPress Admin Bar Control. It is incredibly useful when switching between a site's front and back end or even creating content.
Now It's Your Turn To Explore!
Make sure you have picked these 10 best Google Chrome Extensions and find out more to manage your WordPress website without any extra effort. Also, don't forget to let us know your real experience by commenting below.
If you want to read more exciting blogs like this, subscribe to our blogs, and don't forget to join our Facebook community. Enjoy!