What if you could get the optimized list of Chrome extensions that could instantly accelerate your content writing? When there are tons of suggestions about the content writing acceleration tool, it's become challenging to find the right one. You no longer have to worry! Today we will share with you the list of essential Chrome extensions that are recommended by all the top content writers out there.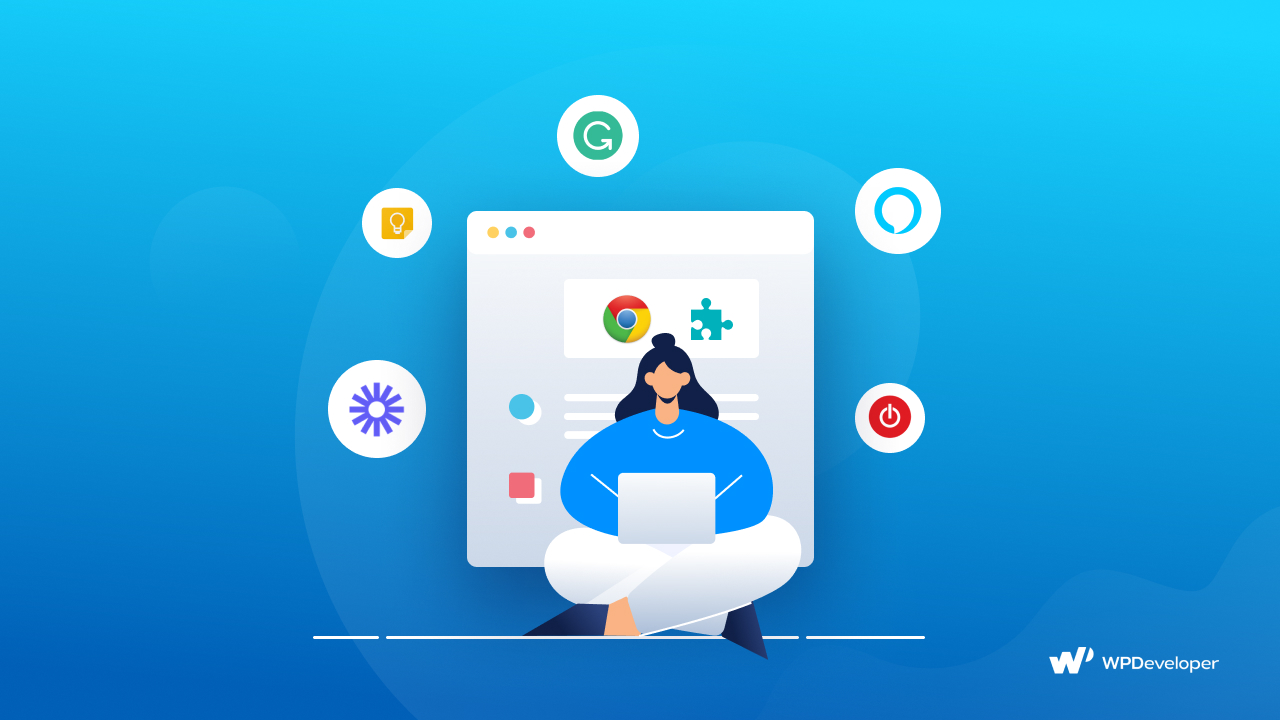 What Are Google Chrome Extensions? 
Let's begin this blog in a beginner-friendly style so those beginner readers will also benefit. Starting from explaining what does Google Chrome extension means and how they function. 
Google Chrome extensions are programs that are installed in the Chrome browser to enhance the functionality while browsing the internet. For different browsers, these kinds of mini-programs are named differently. Usually, Chrome browsers serve prime functionalities like exploring the internet, keeping bookmarks, saving your passwords, cookies, etc. But with the help of Google Chrome extensions, you can improve your Chrome browser user experience. 
It is easy to browse the web smoothly with essential Chrome extensions, and they improve security. You will also get Google Chrome extensions for versatile purposes, such as for content writers, designers, developers, and many more. Moreover, it can be customized to fit the requirements of the user by adding new features and changing its behavior.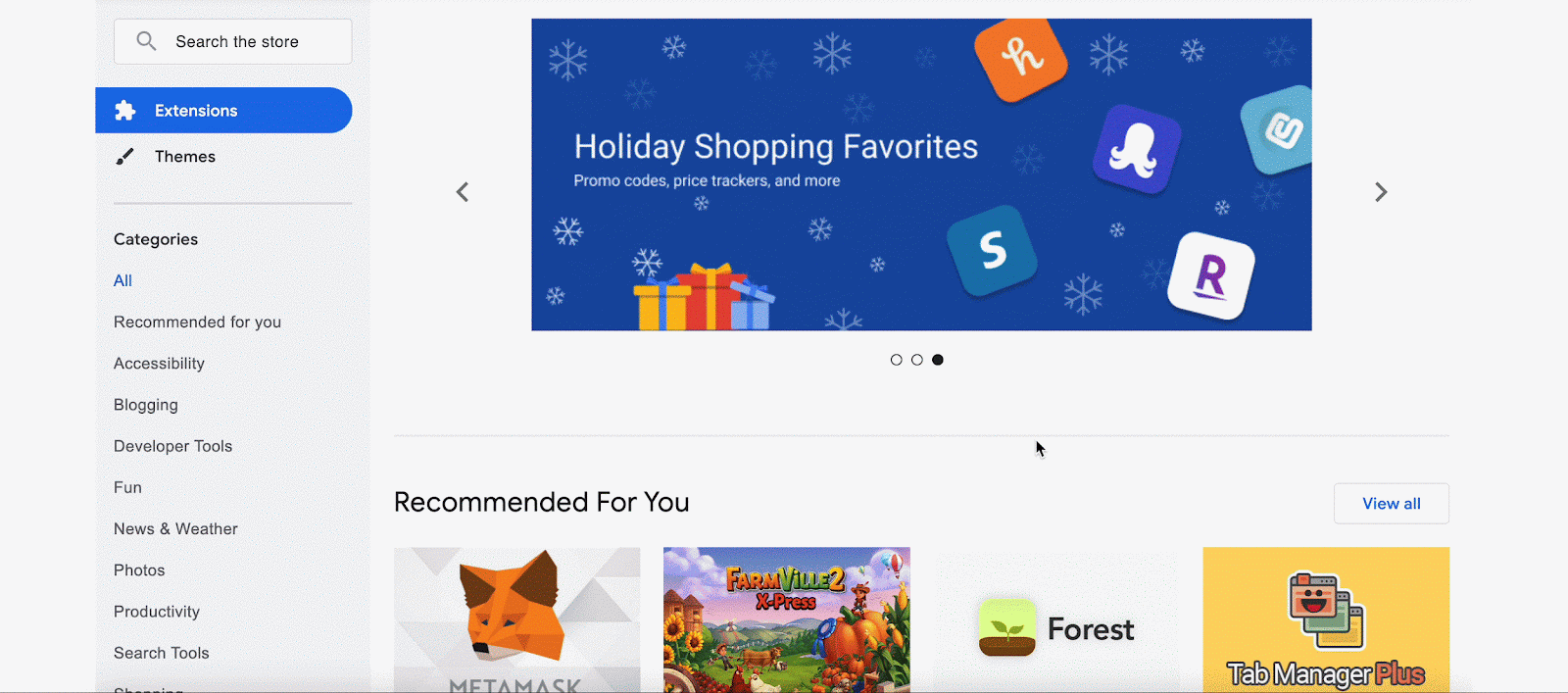 How Can Chrome Extensions Help Content Writers To Accelerate?
Google Chrome platform is open source, so you will find Chrome extensions for almost all functionalities. Among all the Chrome extension categories, the most popular ones are accessibility, content writing, developer tools, fun, etc. Today we will go through how all the available content writing chrome extensions can accelerate your writing. 
🔥 Increase Productivity: If you get Chrome browser extensions for managing time, getting everything in one place, and getting notified of important deadlines, then obviously that will boost your productivity. As you will get all the important data without feeling your favorite browser. 
🔥 Reduce Distraction: Usually, when you use multiple tools and platforms for managing your content writing, it becomes quite distracting. As you have to shift to multiple software to do multiple tasks. It also kills a lot of time. By using content writing chrome extensions, you can stay focused and reduce interruptions. 
🔥 Source Contents: If you have experience in content writing, then you already have an idea of how tough it is to manage content sourcing. But you will find many free Chrome Extension tools that help you with content sourcing. This will help you accelerate your content writing skills. 
Here Are The 10+ Must-Have Chrome Browser Extensions For Content Writing
There are plenty of writing extensions available in the Chrome web store that can make your life easier and help you write more efficiently. There are some essential Google Chrome extensions already installed into your browser that you may not know about. Take a look at 5+ essential extensions for the Google Chrome browser that will speed up your content writing process. 
Note: If you are a WordPress blogger, then as a bonus we have also added the list of plugins you can check out to accelerate your content writing instead of these Chrome browser extensions.
1. Grammarly
For proofreading, grammar, and spelling checking is an everyday chore if you are working in content marketing. And Grammarly is the most popular Chrome extension at the moment to help you out with these. Grammarly Chrome extension allows you to correct your writing in Google Docs, emails, or any tool that includes a text editor.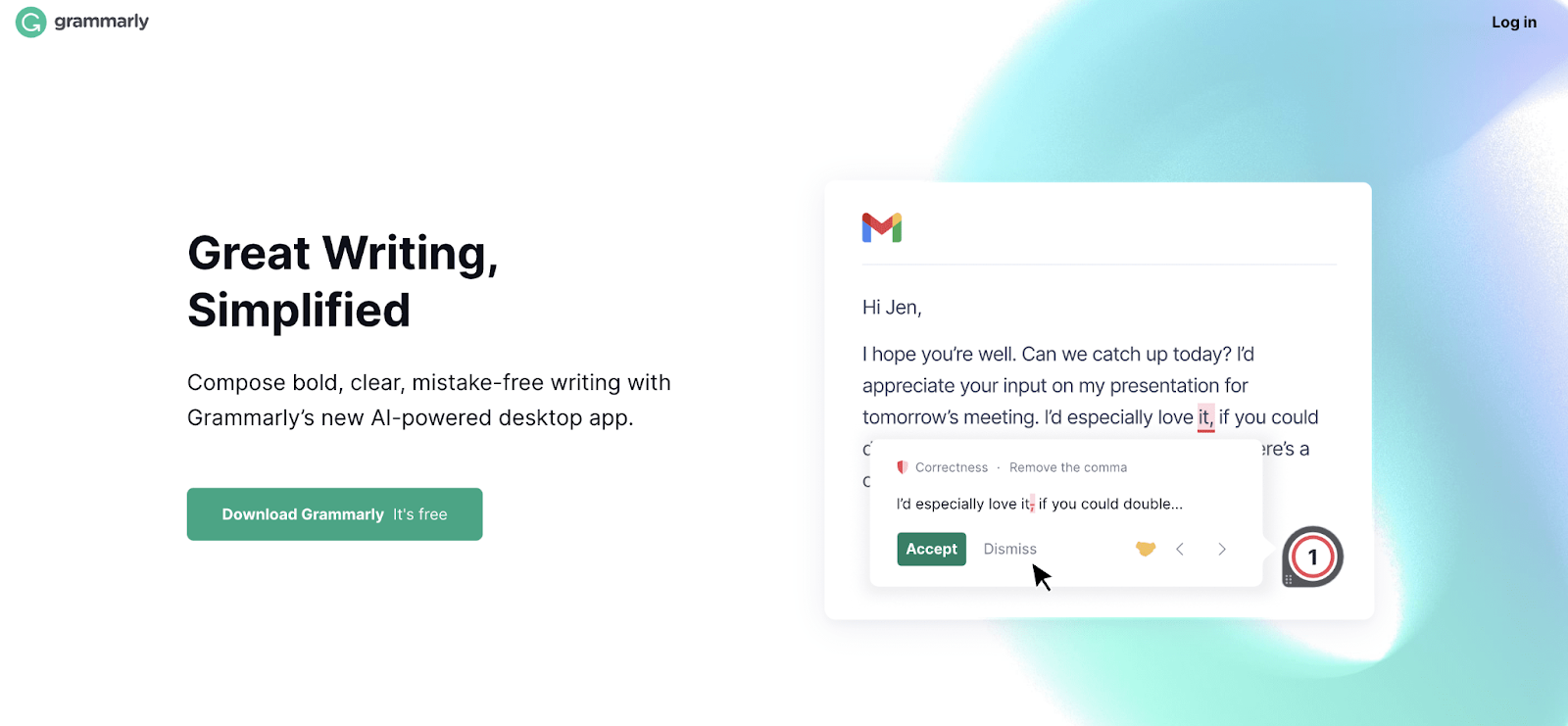 Active Users: 10,000,000+ 
Similar Popular Extensions: Quilbot for Chrome, Grammar Checker, Grammar & Spell Checker, etc
Plugin suggestions For WordPress Users: PrePost SEO, Perfect Tense – Spelling and Grammar Checker, etc
2. Alexa Traffic Rank
Great ranked blogs or other content also depend on the links you use as backlinks. When you link unsecured sites or spam links, that kills the probability of ranking your website in search engines. So you will need a tool that will guide you with backlinking. Exactly for this purpose is Alexa Traffic Rank.  
As you browse, this spectacular Chrome extension provides you with information about the websites you visit through alexa.com, without interfering with your browsing experience. The Alexa traffic panel includes your rank in Alexa's traffic statistics.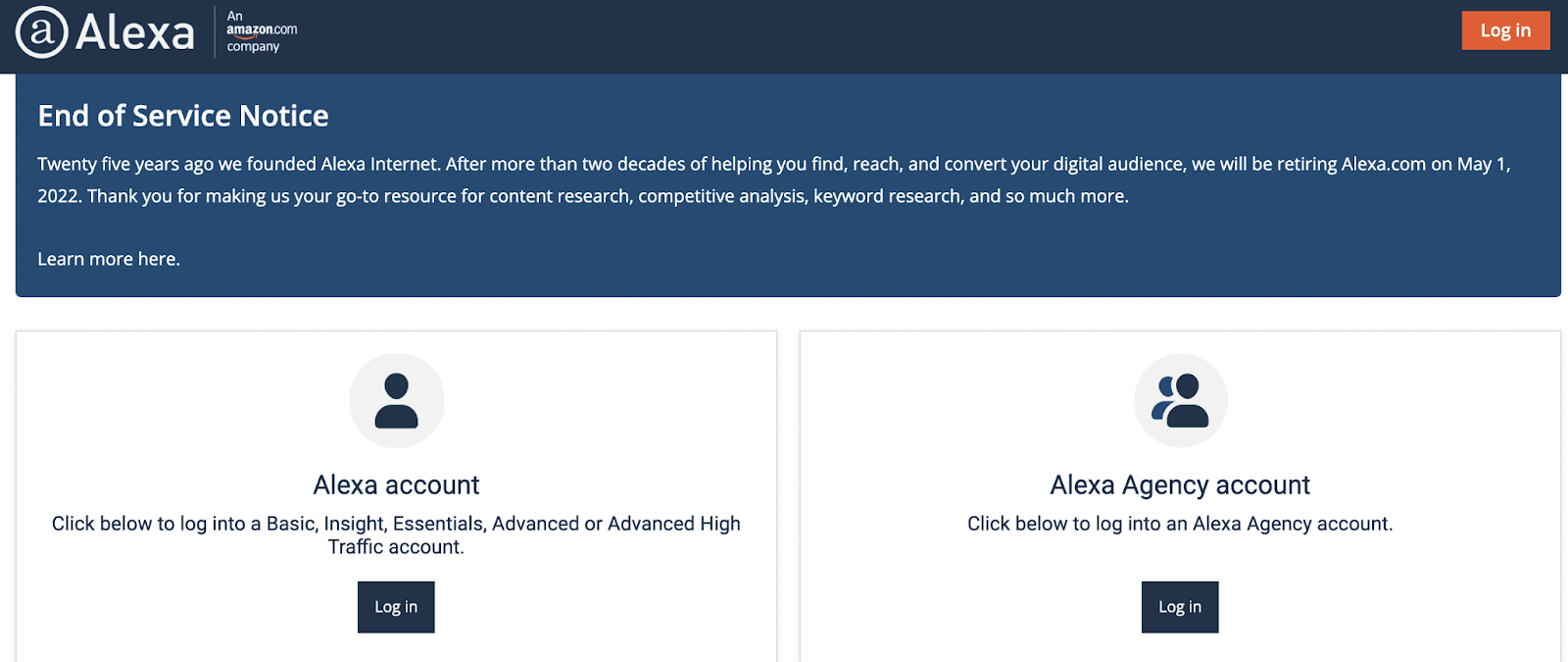 Users: 700,000+
Similar Popular Extensions: SEO Quake, Quick SEO, Trafficly.io, etc
Plugin suggestions For WordPress Users: SEO Backlink Monitor, Consolely, SEO Booster, etc
3. Google Keep Chrome Extension
While you work closely with content writing, you need to plan, keep small details active, instantly save things for later use, etc. To these things, in every operating system, you will find notepads. But with Google Keep, you don't even have to leave the browser to store links, images, etc. just in one click, you can save things to Google keep and use those resources later to accelerate your content writing.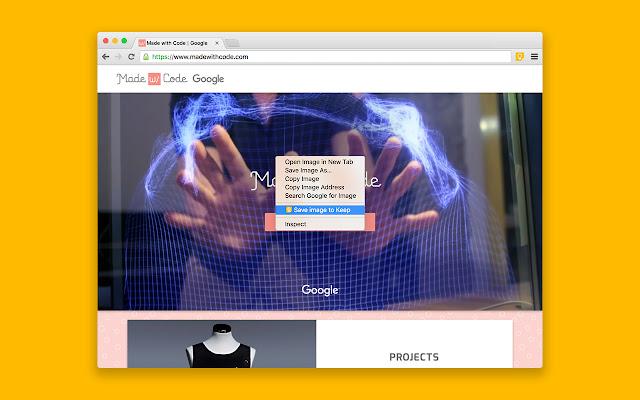 Users: 7,000,000+
Similar Popular Extensions: Onenote Web Clipper, Notepad, Simple Notepad, etc
Plugin suggestions For WordPress Users: AdminPad, Dashboard To-Do List, Dashboard Notepad, etc
4. Momentum
When you open up your browser for the first time, Momentum replaces the blank new tab page with inspiring quotes, beautiful photography, weather reports, and a space for you to write down your priorities for the day. This Chrome browser extension also helps you to give updates on your pending, To-do, and upcoming tasks. So you can count Momentum as a booster for your content writing.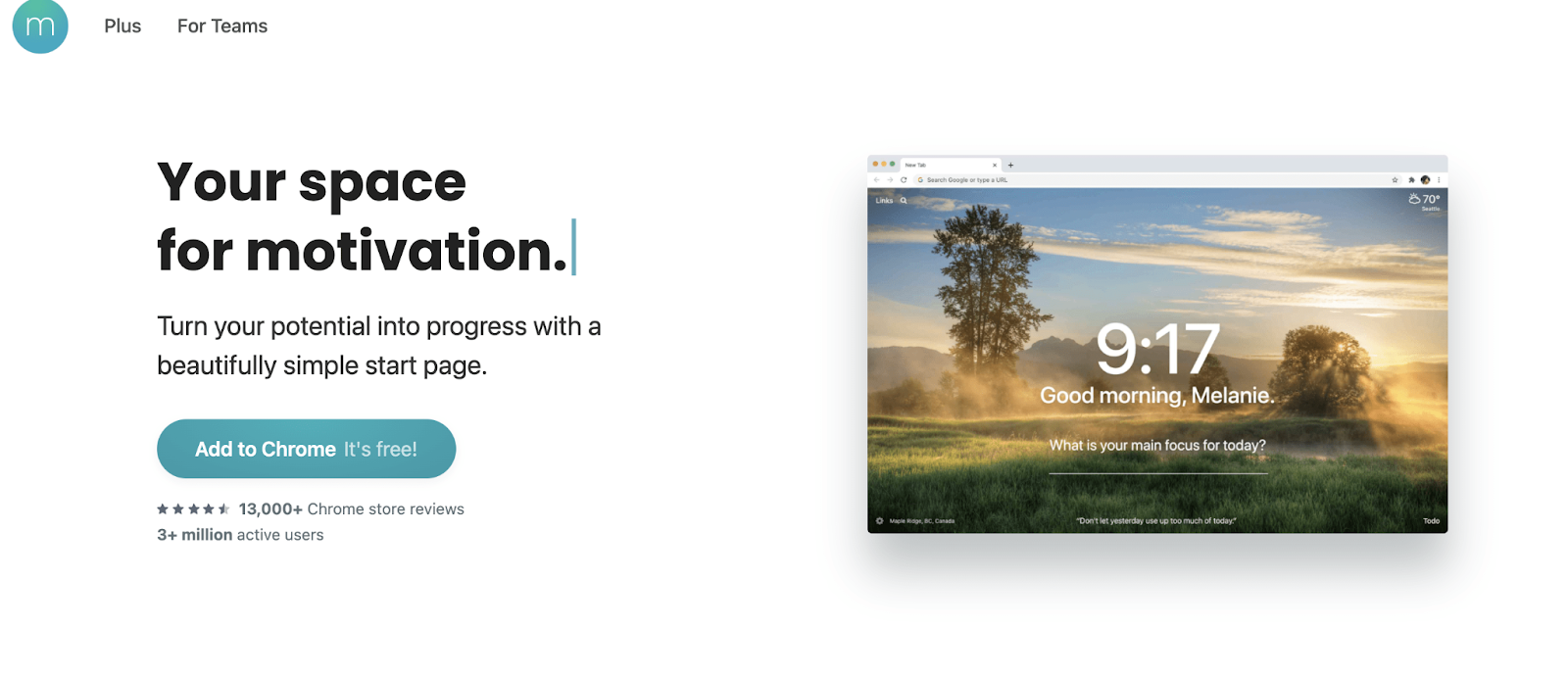 5. Speech To text
While you are writing drafts, you will need an easier medium where you can sketch your contents roughly. And if you are looking for any speech-to-text tool for content writing, then you can go for Speech To Text. This Chrome browser extension will help you to convert your speeches into texts. You can count this tool as a productivity tool as well, as it saves a lot of time for writing. 
Users: 90,000+ 
Similar Popular Extensions: Voice Typing, Talk & Write, etc
Plugin suggestions For WordPress Users: ResponsiveVoice Text To Speech, BeyondWords – Text-to-Speech, etc
6. Google Docs
At present, Google Docs is the handiest tool to create, manage, and accelerate content writing. You will get almost every feature here to improve your writing productivity and make your content a masterpiece. And you can get this stunning tool as a Chrome browser extension for your favorite browser. 
Users: 500,000+
Similar Popular Extensions: Save To Google Drive, Quick Drive, etc
7. Keywords Everywhere
To make your content search engine optimized, an important metric is to use high-volume keywords. This will also help your content rank higher. But if you are wondering how to generate keywords and check out their volume, Then Keyword Everywhere Google Chrome extension is for you. Whatever keyword you will search in Google, this extension will show its present usage statistics, related keywords, volume, etc.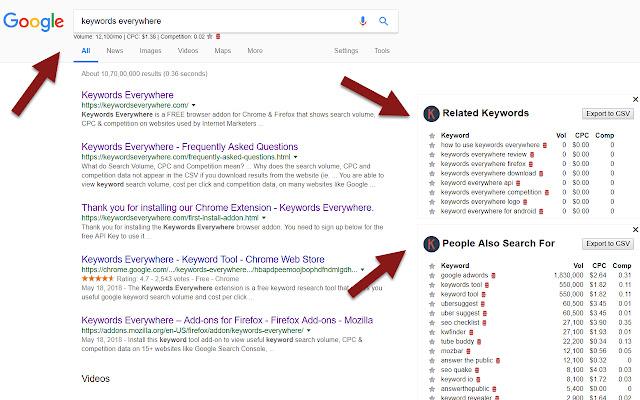 Users: 1,000,000+ 
Similar Popular Extensions: UberSuggest, SEO Minions, etc
Plugin suggestions For WordPress Users: Rank Math, Yost, All In One SEO, etc
8. Loom For Chrome
Adding images, screenshots, and videos is as important as adding backlinks to your content. Especially if you are managing a knowledge base, then images and videos help your audience to understand better. This improves the readability of your content and enhances site engagements. Loom For Chrome is such an extension that will help to capture screenshots, GIFs, videos, and many more. Moreover, this Google Chrome browser comes with cloud storage.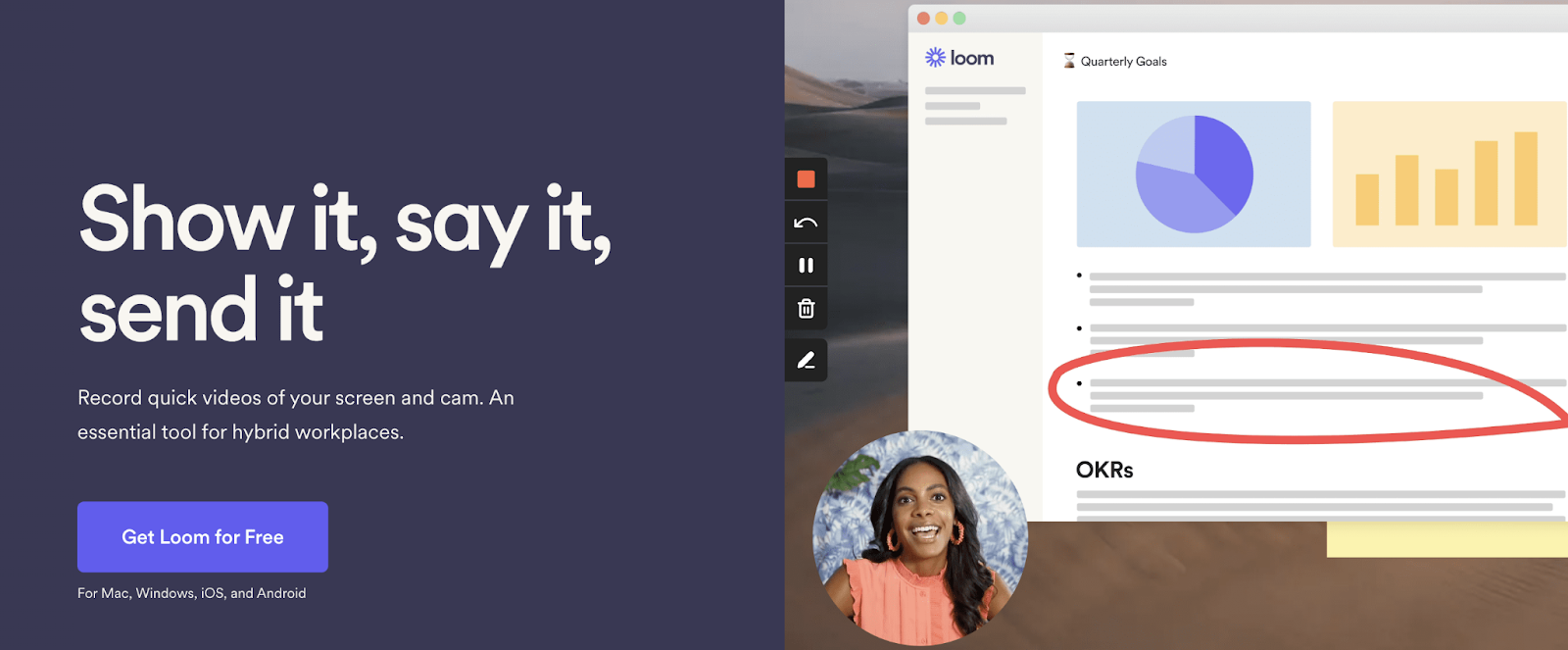 Users:5,000,000+
Similar Popular Extensions: VidYard, lempod, etc
Plugin suggestions For WordPress Users: EmbedPress, Browser Screenshots, etc
9. Toggl Track
The management of time is an important aspect of content management. Moreover, to accelerate your content writing, you have to start managing time strictly. Toggl Track will help you do that swiftly. This feature-rich Google Chrome extension can integrate with 100+ tools, allowing you to start tracking time in seconds without having to launch a new tab. Toggl Track can now provide you with automated Pomodoro reminders as well.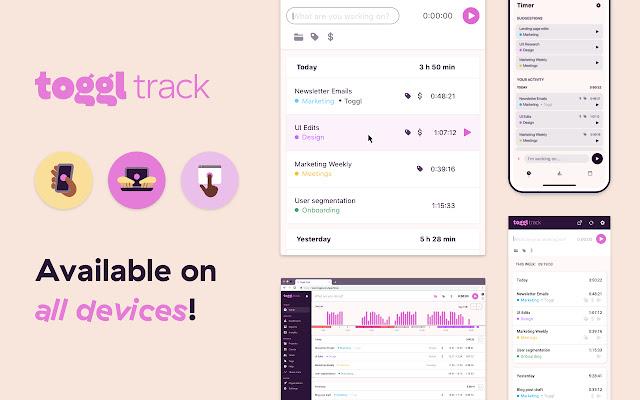 Users: 300,000+ 
Similar Popular Extensions: Clockify, Clickups, etc
10. AwesomeScreenshot
This is another productivity tool for content writers for taking stunning screenshots and screen recordings. You can also mark up your images as needed with his Google Chrome extension, AwesomeScreenhot. Also, this tool creates shareable images, and provides integration with 100+ platforms; that help to collaborate instantly with others.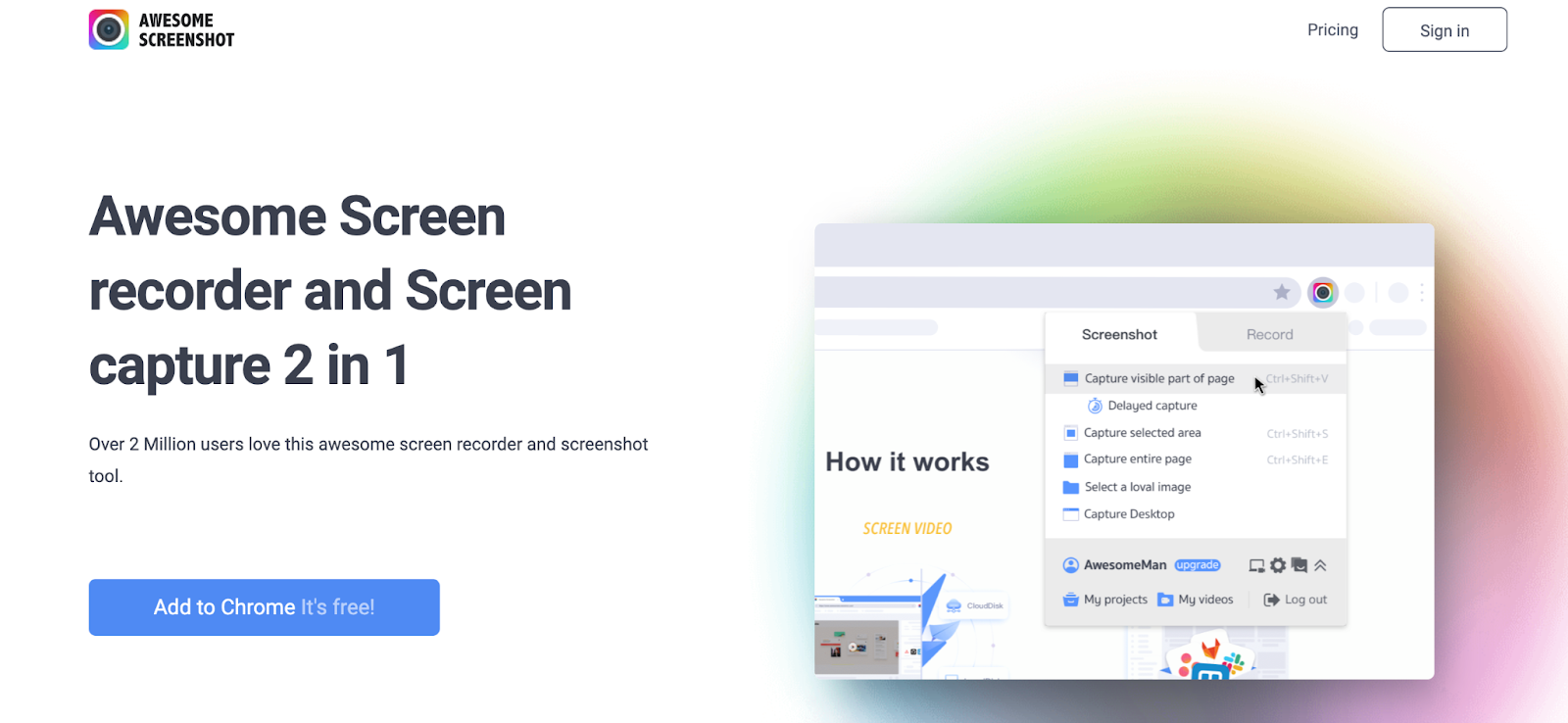 Users: 2,000,000+
Similar Popular Extensions: Nimbus, Screen capture, etc
11. Wordtune
Sometimes content writers face trouble creating fine-tuned content with the appropriate words. In this type of case, Wordtune Chrome extension helps to provide you with high-standard and user-engaging content suggestions. You can pick the most relatable line from there and improve your content quality. This Google Chrome extension provides plagiarized free suggestions that will create great interaction with your content.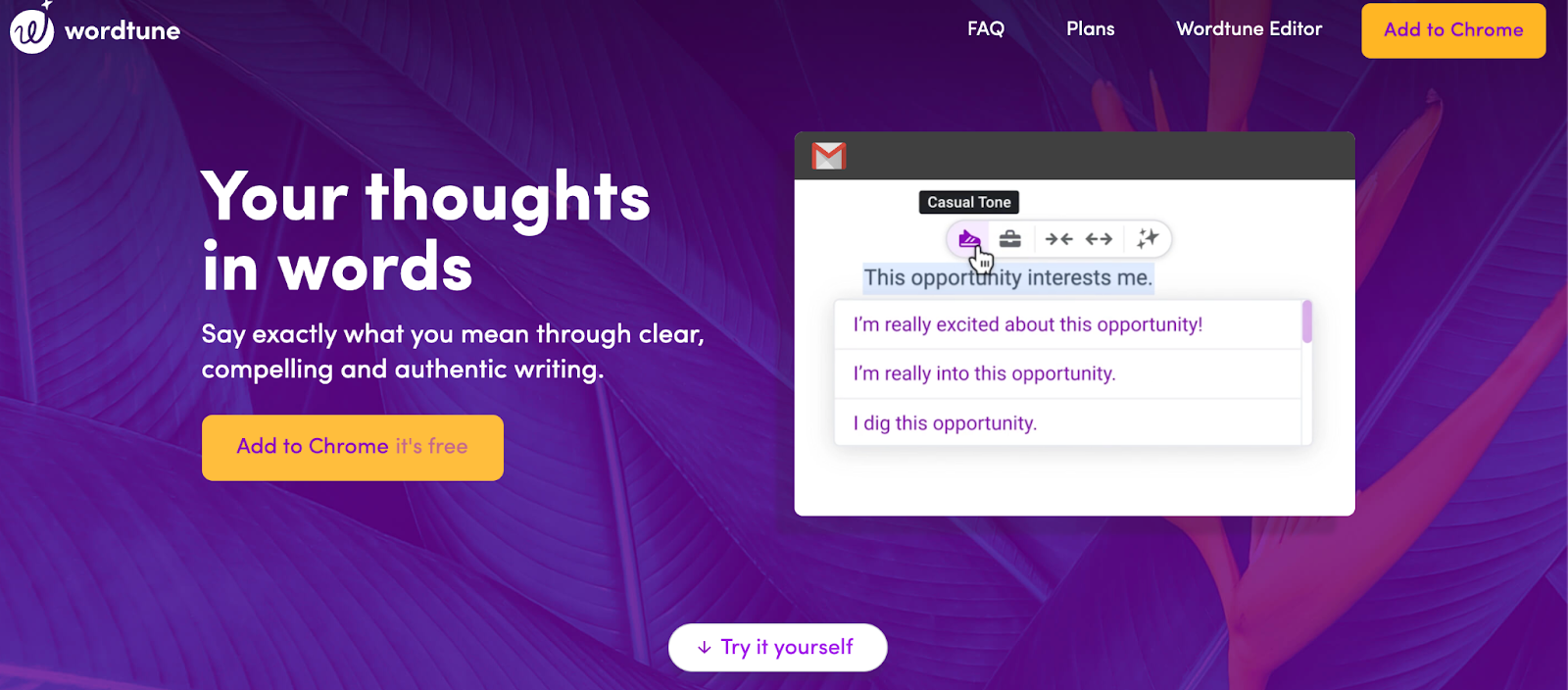 Users: 500,000+
Similar Popular Extensions: AI Writers, Speechify, etc
Must-Have Content Writing Chrome Extensions At A Glance
Above mentioned all Chrome browser extensions are considered essential for any category of content writer. To give you a glance at all the mentioned Chrome extensions, here we have created a list with the purposes. Let's have a look.
| | |
| --- | --- |
| Chrome Extensions | Purpose |
| Grammarly  | Fine-tuning content  |
| Alexa Google Rank  | Improving SEO  |
| Google Keep  | Keeping notes  |
| Momentum  | Productivity  |
| Speech To Text | Writing content  |
| Google Docs  | Writing content  |
| Keywords For Everywhere  | Improving SEO  |
| Toggl Track  | Time management  |
| Awesome Screenshot  | Create SS, GIFs  |
| Wordtune  | Fine-tuning content  |
| Loom For Chrome  | Create SS, Video, Gif  |
How To Get Started With Google Chrome Extensions? 
Hopefully, you have a basic idea of the Google Chrome extensions that you will need to accelerate your content writing. Now the concern is how to get these essential Google Chrome extensions. To ease you out, follow this step-by-step guide to get started with extensions in the Chrome browser. 
Step 1: Visit Chrome Web Store from your browser. You can find easy navigation from the browser bar as well.
Step 2: Now, search for the above-mentioned extensions in the Extension search box.
Step 3: On the extension detail page you will find the 'Add To Chrome' button. Click on it to get started with extensions. 
Detailed Chrome extension installation documentation is here.
Accelerate Your Content Writing Productivity Instantly
Enhancing content writing productivity doesn't come overnight. It needs a lot of dedication and especially the right tools to make the entire content management swiftly and more efficient. We hope these Google Chrome extensions prove helpful. 
If you enjoyed this blog, then let us know via comments or by joining our Facebook Community. And to get this type of resourceful guidance for content writing in the future, subscribe to our blog.