Are you looking to streamline your business operations by integrating your WordPress CMS with Microsoft Dynamics 365 CRM? You're not alone. Many businesses are choosing to integrate their websites with this powerful technology by Microsoft to improve efficiency, save time, and increase revenue. In this blog, we'll walk you through the step-by-step process of how to integrate WordPress with Microsoft Dynamics 365 in just a few minutes.
Why Integrate WordPress And Microsoft Dynamics 365?
Microsoft Dynamics 365 is a suite of cloud-based business applications designed to manage various aspects of customer relationship management (CRM) and enterprise resource planning (ERP). WordPress, on the other hand, is a versatile content management system (CMS) used by millions around the globe for building websites and blogs.
Integrating these two platforms can provide you with a holistic view of your customer interactions, streamline data management, and enhance customer engagement. This integration can also empower organizations to efficiently manage a wide spectrum of operations, including sales, customer support, marketing, financial activities, and beyond.
Benefits Of No-Coding Approach To Integrating WordPress With Microsoft Dynamics 365
Traditionally, integrating software systems would require intricate coding knowledge or the involvement of IT experts which can be lengthy and meticulous to do. However, with advancements in technology, the no-coding approach has made integration accessible to everyone, regardless of their technical skills.
Saves Time & Resources: No-coding integration significantly reduces the time and resources needed to connect WordPress and Dynamics 365. There is no need to wait for developers or invest in extensive coding training.
Accessibility: Anyone, regardless of technical background, can set up integrations. This democratizes the process and empowers users to take control of their data.
Flexibility: No-code tools often come with pre-built templates for popular integrations. This means you can easily customize the integration to fit your specific needs.
Reduced Risk: Since no-coding integrations are built using established and tested plugins, the risk of introducing errors or bugs is minimized.
The ability to quickly adapt and integrate different technologies is crucial for staying ahead of the competition. The no-coding approach to integrating WordPress and Microsoft Dynamics 365 not only saves time and resources but also empowers businesses to react swiftly to changing customer needs and market trends.
Whether you're a small business owner, a marketer, or an entrepreneur, this 5-minute guide opens up a world of possibilities, enabling you to focus on what matters most: delivering exceptional products and services while letting technology seamlessly handle the rest. So, without any further ado, let's embrace the no-code revolution and take the first step toward a more integrated and efficient business ecosystem.
Plugins To Integrate WordPress With Microsoft Dynamics 365
If you're looking for a quick and easy way to integrate WordPress and Microsoft Dynamics 365, pre-built plugins may be the right option for you. There are many tools available to integrate these two platforms. Here we are discussing 2 popular WordPress plugins that can easily integrate with Microsoft Dynamics 365 with your WordPress CRM. Let's have a look below.
Zapier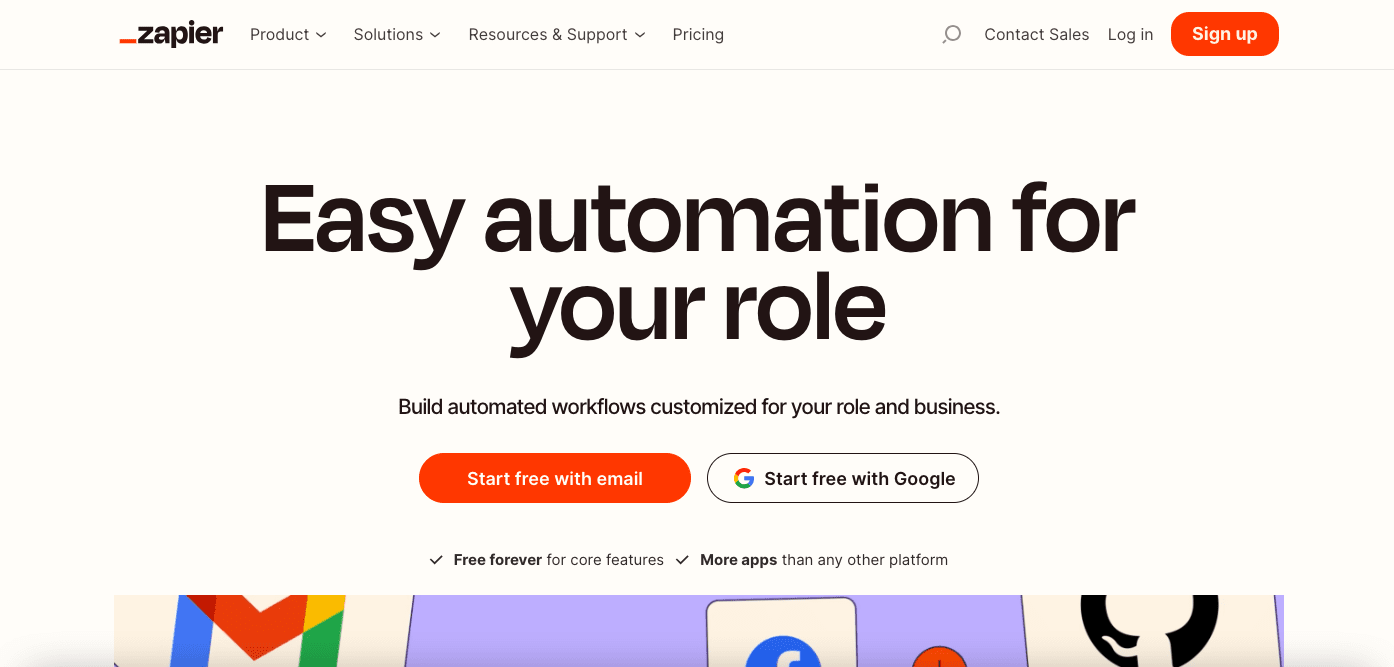 Zapier is a popular platform known for its automation capabilities. With Zapier, you can create automated workflows, called Zaps, and connect them to various apps without writing a single line of code. The platform supports over 3,000 apps, including Dynamics 365 Customer Engagement modules like Sales Hub.
Configuring the integration with Zapier is very simple. You can set up this by selecting triggers and actions. For example, you can create a Zap that adds a new user from WordPress as a contact in Dynamics 365 CRM. While Zapier doesn't allow for custom or complex logic in its Zaps, you can still integrate Dynamics 365 CRM with Gravity Forms and WP Forms.
Have a look below to see the simple steps:
Step 1: Set up the authentication between Microsoft Dynamics 365 CRM and WordPress.
Step 2: Select an app as your trigger, and your automation will begin.
Step 3: Choose one of the resulting actions from the other app.
Step 4: Choose which data you would like to send from one app to another.
For details, you can see this guide.
Alexa CRM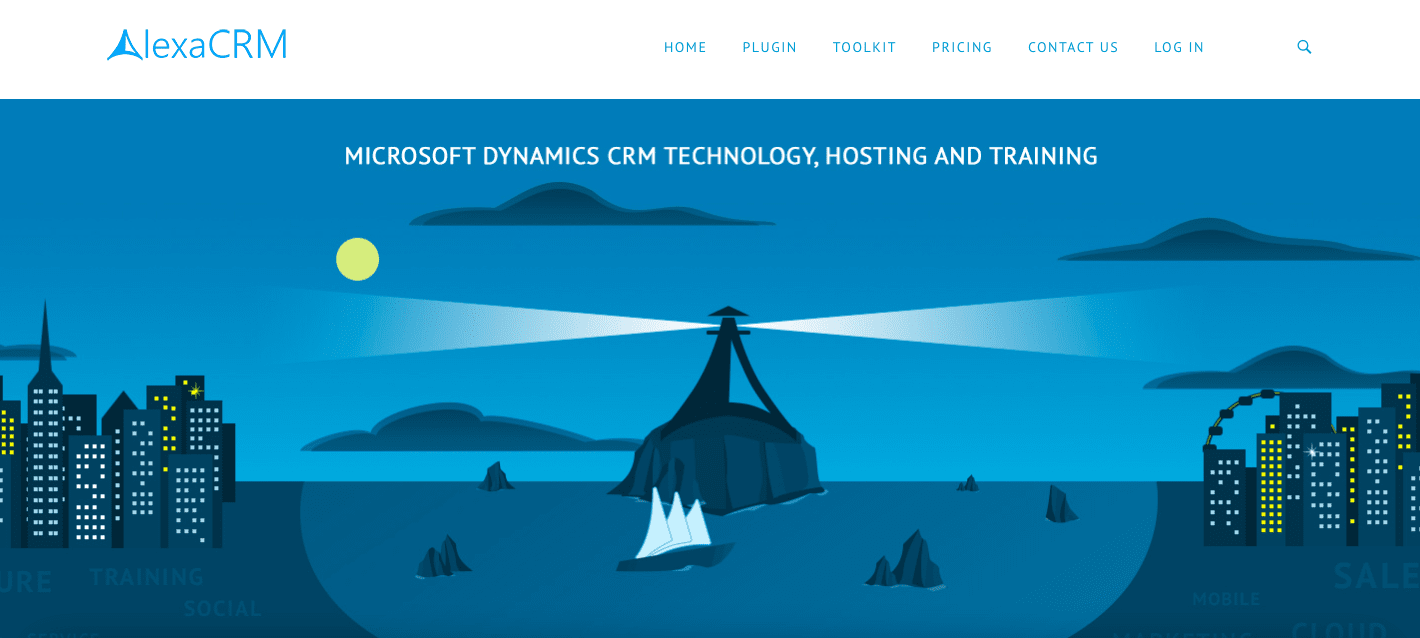 Alexa CRM is a powerful WordPress plugin designed to collect data from your WordPress website forms and push it to Dynamics 365 CRM. This professional plugin supports popular contact form plugins like Contact Form 7, Gravity Forms, and Ninja Forms. The best part is that you don't need to buy a separate license to switch between form providers.
With Alexa CRM, you can easily push data to multiple entities in Dynamics 365, including leads, contacts, accounts, and custom entities. Additionally, Alexa CRM offers a business plan that allows you to authenticate users to Dynamics 365 and quickly build a customer portal.
Final Thoughts On WordPress And Microsoft Dynamics 365 CRM Integration
When choosing the right integration plugin for your organization, it's essential to consider your business needs. Integrating WordPress and Microsoft Dynamics 365 can streamline your business processes, save time, and increase revenue. Do you think this article is helpful? If you like this, then subscribe to our blog for more articles. Also, join us on our Facebook community to interact with more people.