With over 2 Million active installs, Elementor offers the most unbelievable page building experience for WordPress websites. Thanks to its user-friendly and drag & drop approach, even a newbie can design a stunning landing for their website under a few minutes. However, to get the best out of Elementor, you need to make sure that your pages load in a lightning fast pace. Besides, you are likely to get server side errors as well if you are using a cheap & low-quality host.  To achieve this feat, you will need a top-performance hosting provider that can deliver the highly speed-optimized & secured website.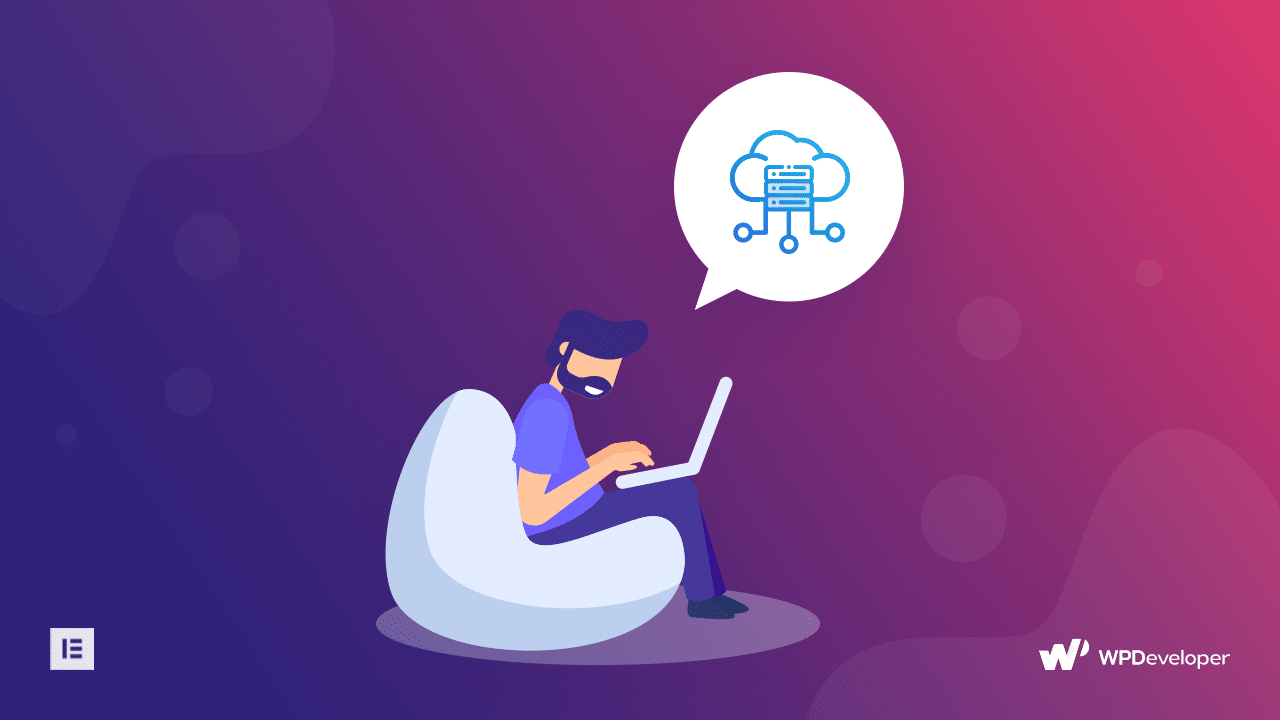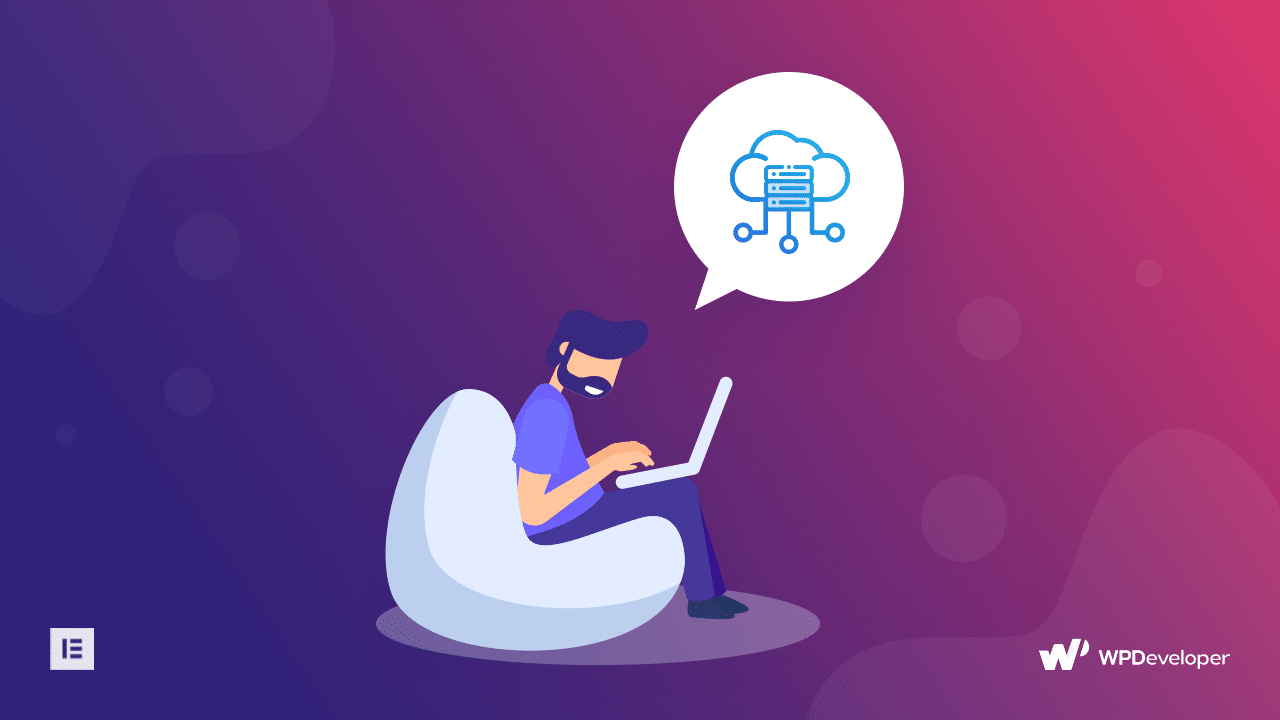 According to Amazon, a one second page delay could potentially cost them over $1.6 Billion sales per year. That just explains how severe the page loading is. This is exactly why you need a fast and reliable Hosting Provider. We have already given you an idea of how a poor-quality host can lead to a horrendous Elementor page building experience. Well, the same can be applied for our Essential Addons too. So, you really must concentrate on getting an excellent host service before getting started.
It's quite remarkable how people often fail to realize the importance of picking the right hosting platform before building a website. Key factors such as SEO, traffic rate, user experience and most importantly, the success of your entire site depends on the hosting solution you have chosen. So, if you are feeling lost and confused about how to get started, then you are in the absolutely correct place. In this article, we are going to recommend you a list of some of the best Managed Hosting providers you can use when designing your WordPress site using Elementor.
What's Managed Hosting and The Benefits of Using It
Managed Hosting offers services where day-to-day management is handled by the web-hosting company themselves.  So, if you are using WordPress based solution, you don't have to worry about installing or updating the software at all. It automatically configures all the settings to achieve high-quality performance from your website. Managed Hosting is the best option for someone who has limited sets of technical knowledge. Besides, the support team is always available to instantly troubleshoot any kind of issues you run into. Overall, you can save a lot of your time and expect a secured & quick-loading website from a reliable Managed WordPress Hosting provider.
Things To Consider Before Choosing Your Hosting Provider
Choosing the right WordPress host can definitely be really challenging. Since one bad decision could cost you millions and totally hamper your business, you must do thorough research before choosing a Hosting provider.
Due to the popularity of WordPress, the majority of top-ranked hosting companies come with one-click-installation and a complete set of tools for WordPress. That's obviously the first thing you must look for before picking a solution. Now, if you are going to design your WordPress website by using Elementor Page Builder, you need to focus on three key aspects: Load time, Availability and Support.
To enjoy a thrilling Elementor page building experience, you will need a lightning fast page load time and a world-class website performance. The server-side issues are very common when it comes to this excellent drag & drop website designing platform. So, to prevent such kind of server-related errors, you need to choose a top-quality & trust-worthy solution.
Considering the performance & financial aspects, we have prepared a list including some of the Best Managed Hosting Providers for Elementor. So, let's just dive in:
Kinsta

Since the introduction in 2013, Kinsta has been working to provide the best quality managed WordPress hosting solution in the market. Since it uses Google Cloud platform, you will get to experience lightening loading speed for your pages. As a result, Kinsta users will absolutely enjoy designing their websites using Elementor Page Builder.
Kinsta provides hardware firewalls and continuous malware scanning to entirely secure your website. Besides, it includes SSH and Git integration in all the packages. If you want, you can even use the additional add-ons such as Cloudflare Railgun, Redis and many more. The top-notch support team is always available in case you need any assistance as well. Compared to the other managed hosting platform, the pricing is really competitive as the Starter package begins with $30/month
Flywheel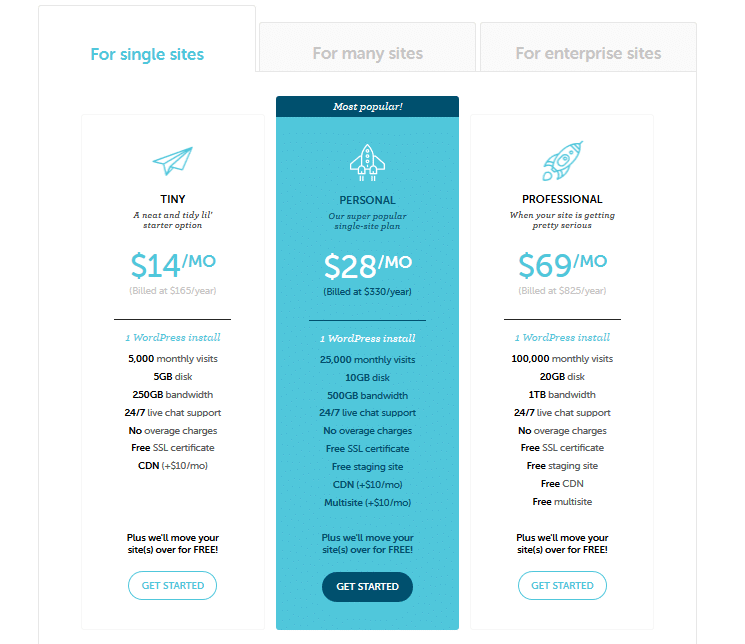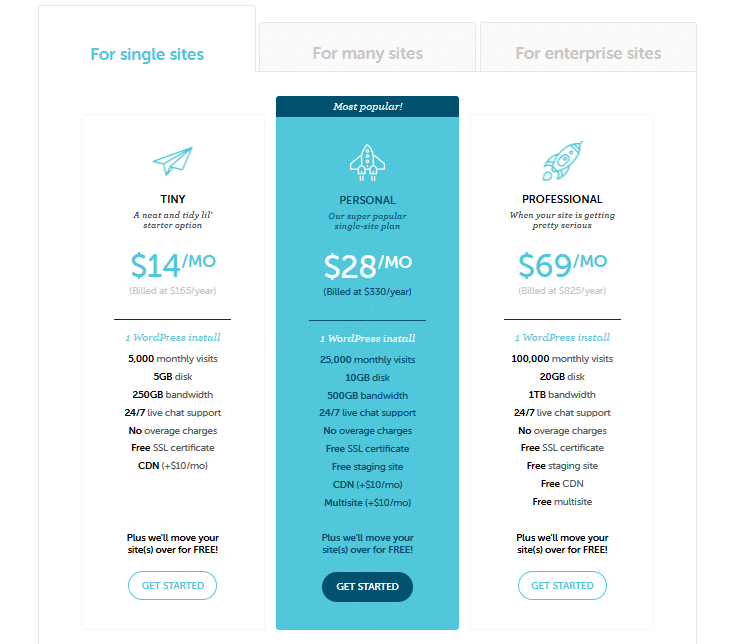 Flywheel is one of the most popular and highest rated WordPress-specific hosting providers. It is officially recognized as the perfect Elementor Hosting Solution thanks to its top-class site performance. It is a quite magnificent platform built for freelancers, beginners, and agencies. Most importantly, Flywheel ensures speedy site development through its lightning-fast workflow.
From Flywheel, you can expect rock-solid security and terrific website performance. Even beginners wouldn't face any trouble because of its unbelievably simple interface. Moreover, it manages the hassles of software updates, backups, caching and more. You might find it a bit expensive as the basic package starts at $14/month. But then again, considering all its outstanding features, Flywheel will be totally worth every penny.
| Tiny | Personal | Professional |
| --- | --- | --- |
| | | |
| | | |
| | | |
Cloudways is one of the most popular Managed Hosting Platforms in WordPress. Because of its simplicity and super performance, it's no surprise that a lot of people prefer it over others. Since it offers unlimited app installations and one click easy SSL installation, you should definitely consider picking Cloudways.
Besides, unlike most hosting platforms, Cloudways comes with Managed Backup system. It is a very crucial feature especially for Elementor users. Because of this, you don't ever have to worry about backing up your site since it automatically takes care of the process. Apart from this, Cloudways offers auto-healing servers, CDN, Advanced Server Management, 24/7 Support & many other amazing facilities. Since the price is based on the service you take, you may find it pretty reasonable as well.
| Package 1 | Package 2 | Package 3 | Package 4 |
| --- | --- | --- | --- |
| | | | |
| | | | |
| | | | |
WP
Engine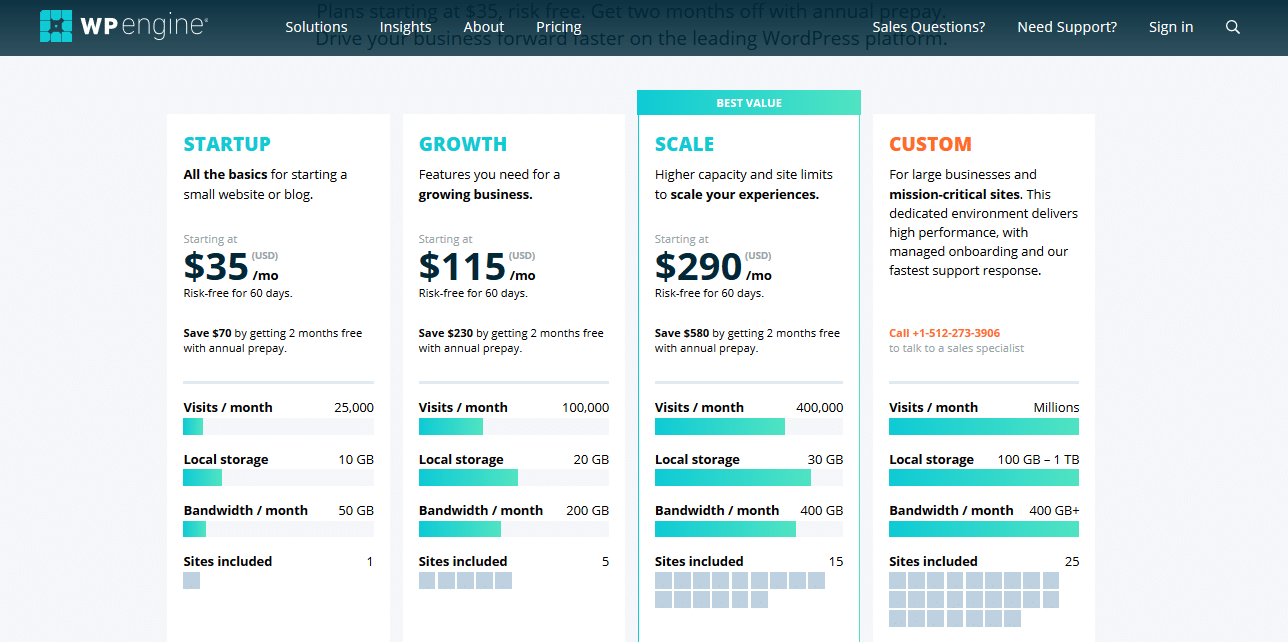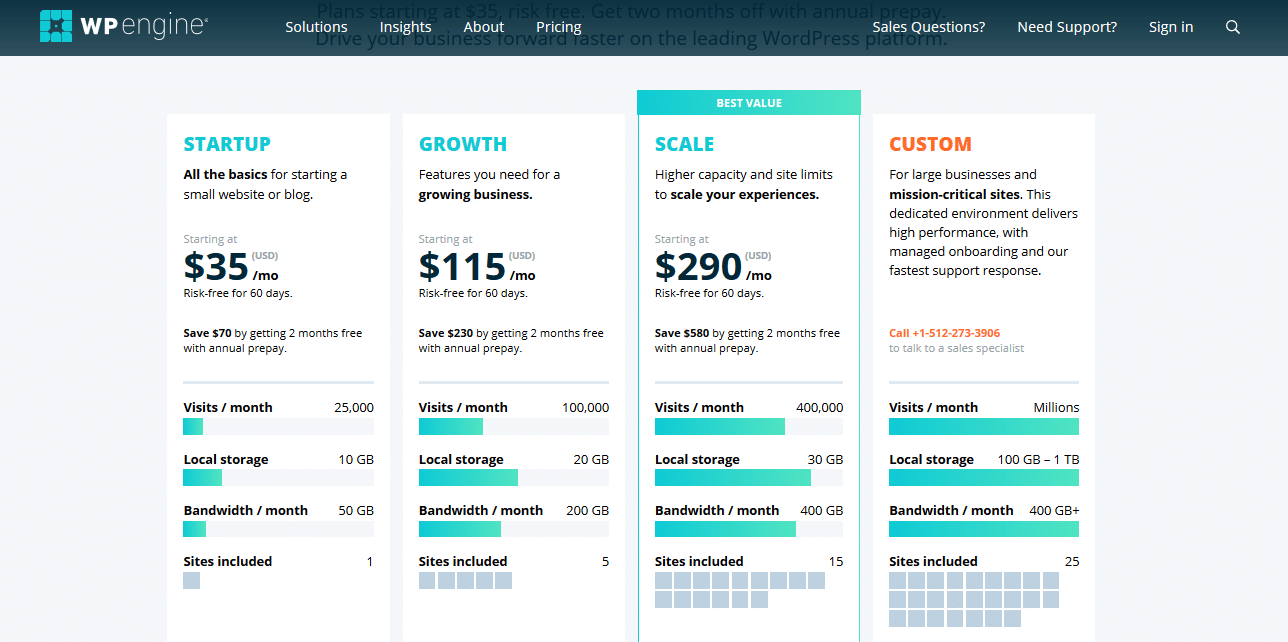 WP Engine is one of the most reliable managed hosting providers in the marketplace. It is purely focused on the WordPress platform and offers excellent hosting and developer experience through efficient features. Since WP Engine is an official partner of Elementor, you can certainly expect it to deliver powerful page-building capabilities. Also, it ensures high security for your site by constantly scanning security vulnerabilities in the backend.
Apart from these, WP Engine provides powerful page performance tools to fasten the loading speed. Also, it takes care of image caching, GIT integration, SSL Certification, and many more key aspects. If you are running a small website, then its packaging would seem costly to you. However, since it's ensuring quality performance, you can get started with this managed hosting provider starting from $35/month.
Nestify

Nestify is one of the top-rated managed WordPress hosting solutions available out there. Thanks to its unique & impressive features, Nestify stands out easily from the rest of its competitors. The built-in CDN massively helps to incredibly speed up the pace of your website. Due to its outstanding site performance, users are almost bound to enjoy a fascinating Elementor page building experience.
Besides, it also automatically does regular updates which can be really crucial especially in case of an emergency. By performing frequent scanning, it secures your website. With 24/7 support, Nestify team is capable of resolving any issues almost instantly. Compared to other managed hosting providers, the pricing package is a expensive. You can use upto 5 sites in its Starter package for $79/month.
| Small | Medium | Large | Extra Large |
| --- | --- | --- | --- |
| | | | |
| | | | |
| | | | |
Pantheon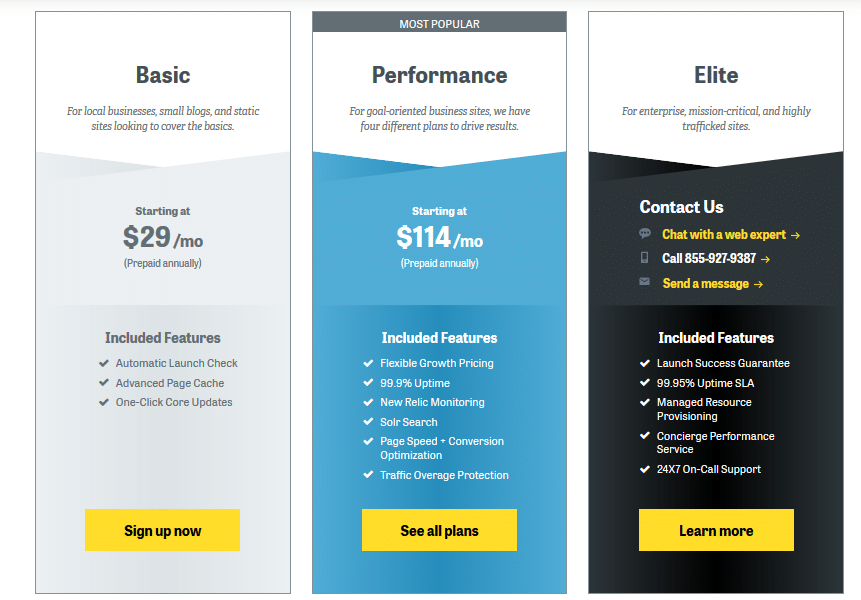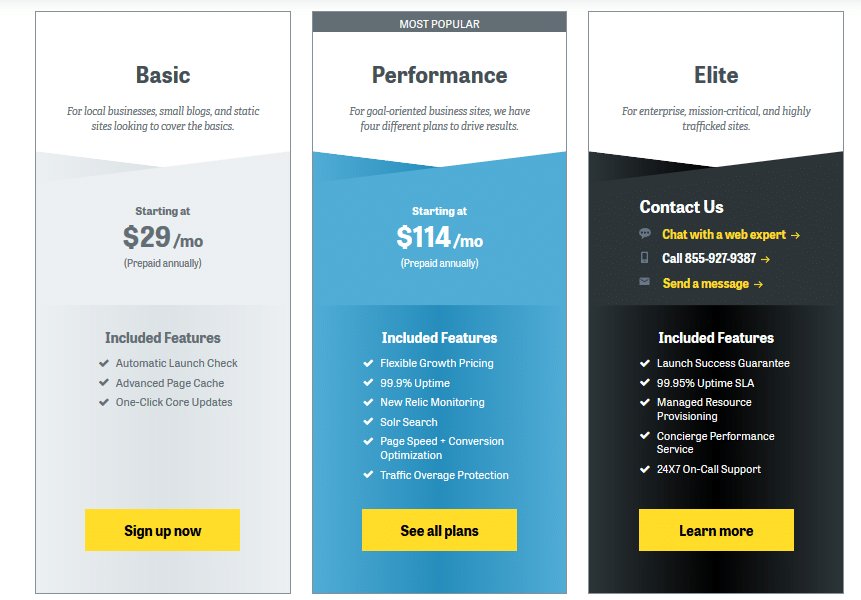 With over 285K+ websites hosted, Pantheon is another widely accepted hosting solution in the WordPress platform. Its impressive speed, uptime, and scalability ensure high-quality performance. Besides, it offers powerful development tools to quickly manage your projects. The automated workflows give you the freedom to use automatic updates, backups, and platform integrations.
Thanks to its stunning features, Pantheon ensures amazing Elementor page building experience for its users. Regardless of disaster recovery, it maintains a remarkable uptime- 99.99%. With the inclusion of HTTPS certificate, it also provides security solutions to keep your site safe from any sorts of cyber attacks. If you are running a small blogging website, you can use the Basic package which will cost $29/month.
Quick Recap
To make things easy for you, we have put together a comparison table for all the Managed Hosting Providers which have been mentioned in this article. So, take a look at this chart to notice the difference among host services based on their key features: 
Final Thoughts
We have already discussed how the hosting platform you choose can dictate the success of your website and affect the Elementor page building experience. Ideally, you should always go with the service that offers top-quality performance, high speed, powerful security, and constant support. To close this up, we hope that this article has helped you to determine what Hosting Provider would be most suitable for you and get easily started.
So, what do you think about the Hosting providers we have talked about? Feel free to let us know the feedback in the comments section.