The customer doesn't aware of their needs all the time, it's a marketer job to explain a product properly in front of potential consumers even before they feel the need of buying it. Marketers have been leveraging the power of FOMO Marketing to increase sales to boost up their business growth for years.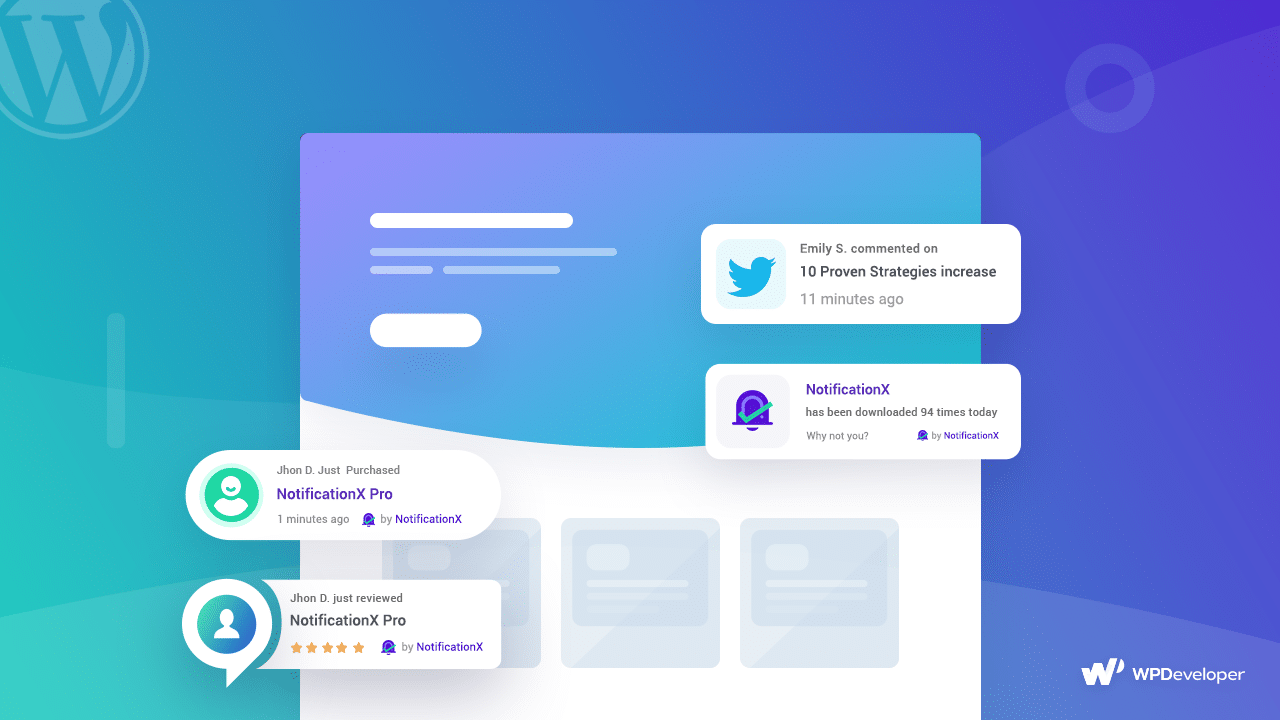 Using building social proof on your website with FOMO marketing tactics, you get the opportunity to influence your client's psychology and help them to make purchase decisions instantly.
Showcasing ​Customer Real-Time Activity & Boost Sales In 2020
If you want to showcase your customer real-time activity on a website, it's a great way to let visitors know how your old users acted. It helps to improve the user experience massively on your website too. You can build social proof to display on your site and encourage your potential buyers to get your service.
NotificationX is one of the most effective Fomo marketing tools that let you display real-time customer activity in an automated way and build instant social proof to run your business successfully. This FREE plugin for WordPress will add instant credibility and boost your conversion rate right away. Now get to know the 6 proven Fomo marketing tactics with NotificationX to boost sales in 2020!
Social Proof To Add Credibility On Business
Urgency is a great way to give people the feeling of being missing out unless they act quickly. As a marketer, your job isn't to scare people but to create the eagerness of getting the product. You have to convert their fear into urgency and influence them to take a certain action about getting your service.
NotificationX lets you create FOMO marketing popup window on your website that can contain any form of Social Proof messages and serve in an automated way. It comes with multiple built-in templates that you can fill with your preferred content and customize with ease.
Like you can display a sales notification alert on your website to inform them about the latest purchase news of your permanent customers. You can select the conversation time to visualize the time bets sales period notification to the latest when you get the most active users of your product. It will surely add credibility and gain the trust of your upcoming or potential buyers on the spot. It will then add the new customers' information too and display it on-site in an automated process.
You can also display your latest donor news on the website without any cost with the free integrations of GiveWP on NotificationX. If someone invests in your business, you can easily showcase these real-time activities to encourage others to get involved and helps your business to grow. As you know, people get highly influenced by others' activities. So this advanced tactic can also help to get your new partners or investors to accelerate your business.
Social Media Exposure​ To Grab Audience Interest
Social Media Exposure is a two-way communication process to get customers feedback and in the meantime, it will work as strong evidence of social presence. This will surely boost up your FOMO marketing strategy with a strong online appearance to add credibility and have an impact on your business growth.
Now with the help of FOMO marketing plugin NotificationX, you can easily showcase your social media mentions in an automated process on the website. You just have to connect your social media accounts with Zapier and start leveraging social proof to your site by displaying popups whenever someone recommends you or you give any posts update.
Showcase Customer Ratings & Reviews In Real-Time
Satisfied customers can drive sales more than any typical sales pitch or representative and that is well known by the marketers. They want strong proof that your product is real and trustworthy. This is the only way they can measure your product value before investing their money. That's the reason people won't feel convenient when they see any product with bad ratings or reviews. According to Feedvisor research, 90% of people won't purchase any product from Amazon under 3 ratings. And 50% of buying decisions are made after seeing positive reviews with good ratings on the website. 
The same trick can be applied with the help of NotificationX-the absolute Fomo marketing social proof tool. By using this, you can easily display amazing reviews and rating teasers of your customers automatically with an amazing premade popup window. You will be able to build instant social proof and encourage visitors to try out your service by showcasing the positive feedback left by your clients to your website. You can grab the potential buyers on the spot who feels interested to buy your products if your customers leave positive feedback. In this way, you will be able to create your huge users base.
Grab Audience Interest Displaying Popular Products
As you know social proof will boost your sales. You can showcase your most popular products download stats on your website. They will feel more reliable as a huge number of people are having your service and get benefited. This will give them a positive assurance about your business and helps to build your brand reputation.
NotificationX-best FOMO marketing tool also comes with this exclusive feature to display your popular products' active installation or total purchase amount with a beautiful FOMO popup on the website. Surely, this will grab your audience's interest when they visit your site. Instantly they can make their purchase after seeing so much popularity of your product.
Latest Email Subscriber Alert On Website 
Email Newsletters are a great source to communicate with users about your upcoming feature upgrades and discount offers. But often, potential users won't feel comfortable to sign-up to a new newsletter fearing spam. Well, no one wants to receive emails that add no value to them. Are you searching for a way to convince these unwilling people to sign-up your newsletter? Then the answer is very simple – by showing your email subscribers' live activity, you can add strong Social Proof on your website. Once they see people are happily signing-up to your Newsletter, they will be more convinced to sign-up themselves.
You can use  NotificationX to display the recent subscriptions as attractive notification alerts on your website without any coding. You can select the time interval when you get your most subscribers to the latest and it will automatically show their information with an amazing instant alert to grab your new users' interest. 
Instant Comment Engagement on Blog Posts
Blogs are the second most popular form of online content right after videos. Other than any online content, blogs haven't lost their popularity. If you are able to showcase your blog comment on your website how it would be? Isn't it be amazing to let your visitors know about your latest commenter news on an amazing popup window. 
Most people don't want to comment on the blog after finishing it. With comment alert,  who feels shy to leave any comment, they will also feel motivated to give a review through comments.
NotificaitonX can showcase your recent comments alert on the website with a stunning notification popup. With this exclusive social proof technique, you'll be able to influence more audiences to view your blogs and increase engagement by spending quality time reading.
Powerful Integrations & Exclusive Features Of NotificationX
After knowing how you can use social proof in unique ways to grab your audience's interest in your products, now you will be able to know about some of its powerful integrations that are not mentioned above. NotificationX integrated with Google Analytics, WooCommerse, Fremius, MailChimp, Learndash, TutorLms and lot more. And if you want to know in detail then you can see the integrations page.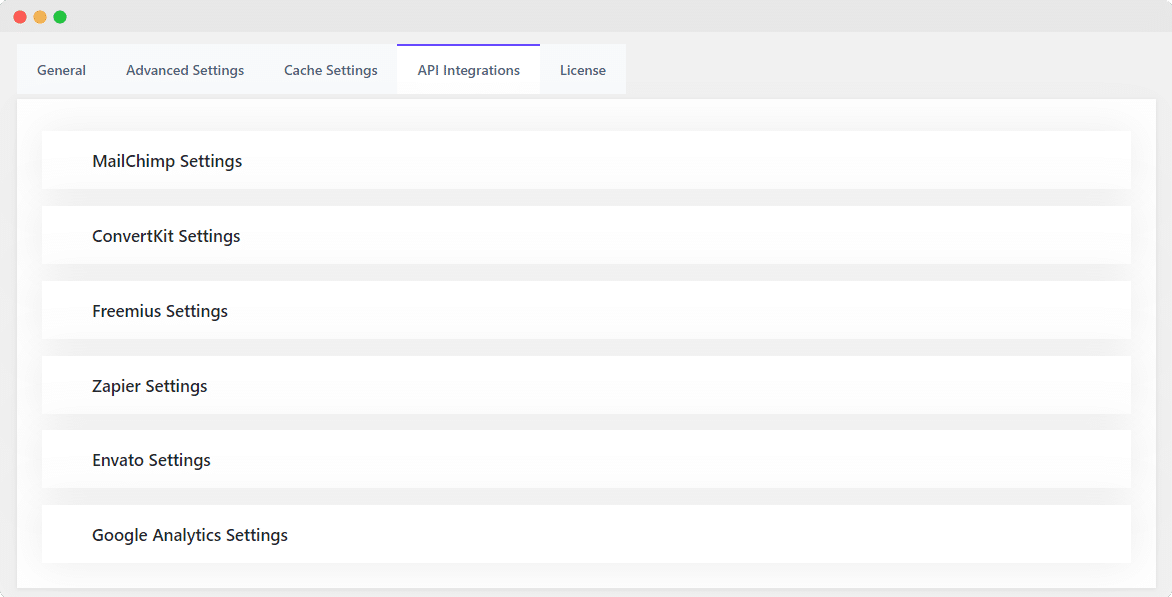 By using NotificationX Analytics, you can track and evaluate your user performance exclusively. It will help you to monitor your campaign. You will be able to know the total views, clicks or click-through rate on the dashboard and can measure how they are performing by a graphical representation of it. 
Not only that, in its premium version you will get a lot more other advanced features and functions too like Custom Notification. It will give you the full authority of customizing any notification popup to add strong evidence of social proof on the website to boost your sales.
The Last Call
Social proof works as the most effective strategy in today's online business world to boost sales and create a brand image with ease. You don't have to do traditional sales activities to go through the door to door to generate revenue. People visit your site, evaluate your user experience, reviews, comments, and active engagement makes them feel encouraged to get your products without any doubt. You can easily convert your potential buyers into your permanent customers.
NotificationX is the all in one package of FOMO marketing tool that can help you out to accomplish your goal in a well-organized way. That will surely boost your sales, site conversion, and engagement in an instance.
You can share your valuable opinion by commenting below. And if you don't use this plugin yet, then you can give it a try to explore your FOMO marketing tactic with NotificationX.