Do you want to promote your blog site or business using the social media platform? You should then focus on the social share of your content. It has now become a major marketing strategy in recent years. It also holds the trigger to market any brands or blogs through social sharing. So for that, it has a massive influence to increase the conversion rate of the website. 
And, if you have Elementor, you can easily implement this by using the Social Share Buttons, which will help WordPress site user to boost their social media presence, get more engagements and increase the conversation rate.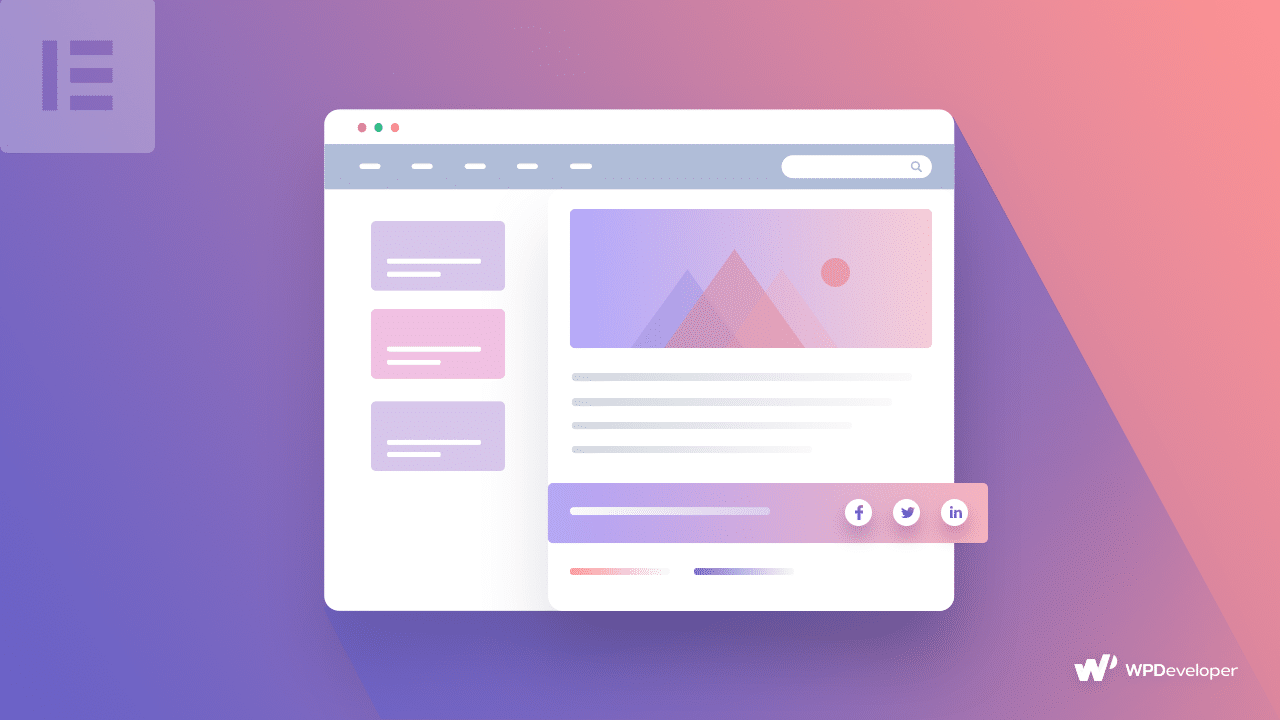 What is Social Sharing? How It Works To Enhance Your Brand Value
At first, it is important to know about the social media presence. Nowadays, everyone has social media accounts on different sites like Facebook, Twitter, Linkedin, Instagram or many more. Where they share their own or other content if they like it. It creates a loop as if anyone feels interested in the same content, they will reshare that and convey the news to others. Now, this is how people can easily spread the news through social sharing. 
So, the website owner now easily explores business using social share buttons on their site content or blog site. It creates a larger space to market any product, increases viewers and increases the sales conversion rate of the site.
One of The Most Trusted Mediums
Social media connects a variety of people in one platform. If family members, friends or colleagues share any post, it will hold your attention to check out the whole content. You will also feel convenient to use the social share button to publish the content on different social media platforms. 
Flexibility Of Sharing Content
People can easily share the content just by clicking on the social share button on social media or websites. It saves time for users to publish the content instantly they feel interested in.
Create Social Influence
This also works as FOMO, that people get invested in the same thing in which other people feel interested to share. It definitely creates a huge social influence among visitors by sharing content through the social share button.
Fastest Marketing Platform
Social sharing of the website helps the owner to know about the performance of each platform. By knowing this, you can easily target those platforms which will work faster for your promotional activity and gather audiences. It also works as an indicator, which content of yours is popular among the viewers. In the meantime, people can easily share your interesting content directly with their friends, family members or co-workers immediately by the social share button. By sharing content directly in the message box, email or other forums, also new visitors will grow to increase the traffic rates of your sites.
How To Use Social Share Button In Elementor
You can easily reach out to your targeted audience on specific sites by selecting from the site list, and design the social share button as per your requirements. This is the most simple task to do in Elementor without any hassle. 
First, select the Content Tab to choose which social media sites you want to promote your content by Share Buttons section. You can enable the Count section of Social Buttons to show how many visitors reach out to the shared posts. This is the most essential item to know the exact number of your social presence, which types of content people are liking, also which social networking sites work faster for your business or blog site. You can insert the customize link of your site through the Target URL section. 
On the other hand, if you want to style your social share button, you can easily do that with the Style Section. So by using Elementor, your visitors can easily publish your content on their website to increase the conversion rate of your WordPress site.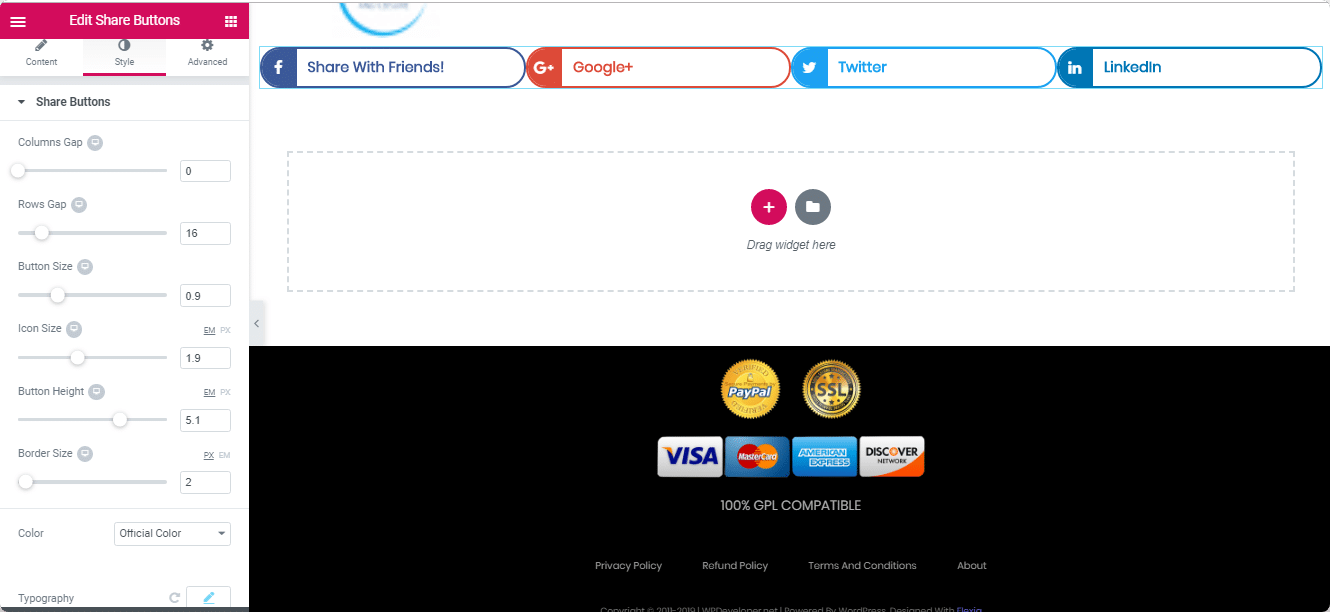 Wrapping Up!
To rank your website on Google, social share buttons play a vital role in your website. Because Google penalizes those who use fake links to rank high. However, if the visitors of your site like your content, they can immediately share this on different social media sites, forums, or communities to help others. This is how social sharing will help to grow external links organically for your site to rank higher on the website and raise the conversion rate. 
So, What are you waiting for? Use Social Share Buttons of Elementor to increase your site traffic.