Satisfying your customers is the main objective for every business to run and grow. If you are able to build trust, then your work is half done. Another half will rely on your professional activities. That's why you need to set customer support strategies that would reduce workload from your help center. So for that reason, an organized and well-managed knowledge Base is important.
Here, you will know how effectively and efficiently you can set up your Knowledge Base using a proper solution named BetterDocs.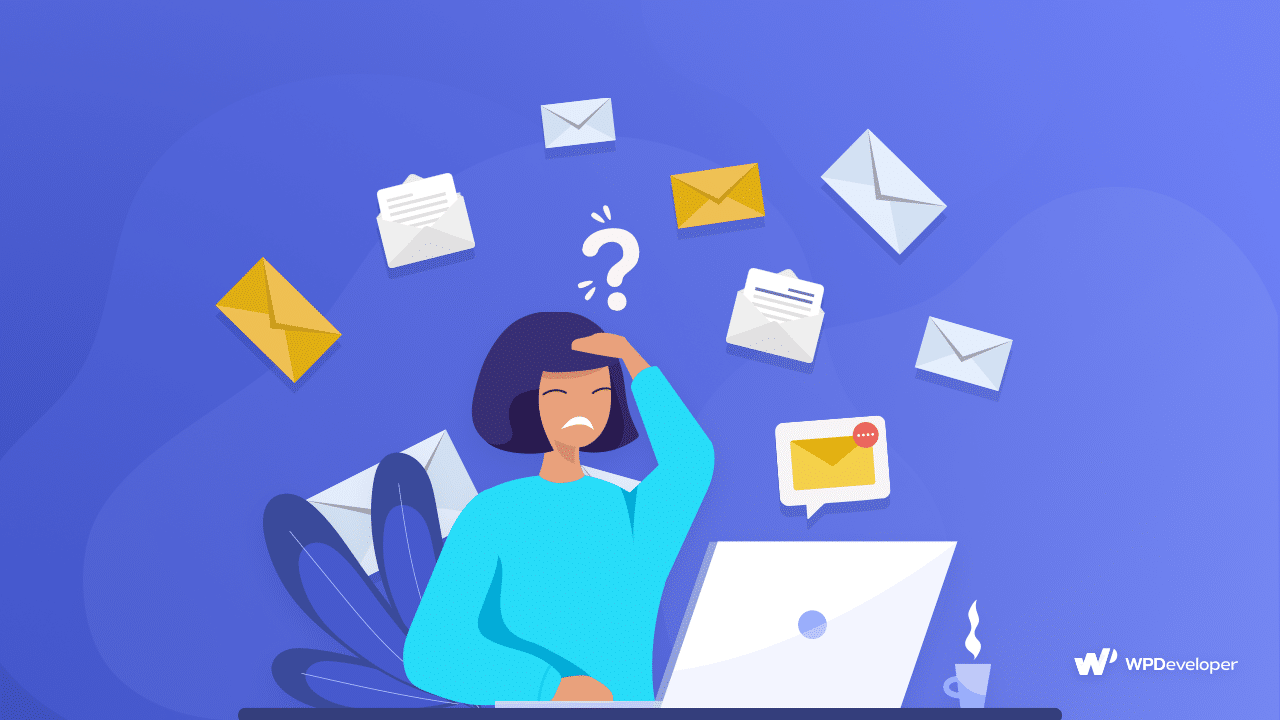 Why Do You Need Knowledge Base?
Clients get tensed when they face any problem using your products or services. At that time, they feel convenient to take help from your support team. Sometimes a huge ticket load on support makes that work a little longer which takes a long time. But what if they need the solution then and then. At that time, knowledge Base support works as an information bank for your valuable customer.
It consists of technical content or documentation with brief writing, images, and videos hit on the exact parts and give a proper solution. This is how consumers feel encouraged to take help from your online documentation service through the direct or internal search on your helpdesk. Another important thing is, it might be more useful rather than talking or having any long conversation to solve the problem. In self-servicing, your customers can easily get satisfied without taking anyone's help from the support system. There the actual purpose of Knowledge Base is being served and help to enhance your support power.
How Knowledge Base Reduce Support Help
Manufacturing a product to supply it to your customers takes time and hard work. After that assurance of 24/7 support service is a must to scale your whole work process. And get satisfied clients to grow your business on an instance. As we discussed the facts about Knowledge Base and it's importance. Now you will get to know how it actually works to reduce support help. With some simple steps that will clear the whole concept.
Scale Support Team Work
Huge queries on ticket or email is a regular work to do and to help your clients. In most cases, the problem is quite similar to consumers. Some are different. If you want to reduce support help then you can write technical content briefly with proper steps and publish it to the knowledge base. It will eventually help your customers when they search for the solution or even if they asked on the support you can link back and solve the problem immediately.
Encourage Self-servicing
Once you successfully redirect your clients to your documentation page, after that they will automatically feel encouraged to solve by taking help from there. They will eventually feel encouraged about self-servicing. Because without any major issues or lack of proper documentation, people try to fetch the help desk to take immediate help. So if you maintain and organize your Knowledge Base, it will reduce support help 91% provenly.
Get Exact Solution
In a well- organized Knowledge Base you can easily get from the internal search and also directly from Google indexed for advanced search. Just by searching you can solve the major technical issues that are bothering you. This is how self-servicing being encouraged and reduce the workload for support without any hassle.
Faster Decision Making
With the power of Knowledge Base, you can take fast decisions to solve the problem that offers you permanent help. This is how you can take for your support team to help to know about customer major queries.  Then evaluate the whole matter in technical documentation step by step briefly that people can get instant help without having any conversation on support. In the fastest way you can get satisfied clients and in the meantime reduce the extra load from support.
Choose BetterDocs To Enhance The Power Of Knowledge Base
In the very beginning, you know the name of BetterDocs-The Latest Advanced Plugin For WordPress that will help you to create and maintain your Knowledge Base page with ease. You can easily choose layouts and customize the page accordingly. But the question is why you will choose this?
Because of its advanced features at affordable cost than any other SAAS medium and get all of it. If you make a comparison by yourself you will know the facts well by yourself.  You can also take its free version to give a try and know how beautifully you can manage your online documentation page without any hassle.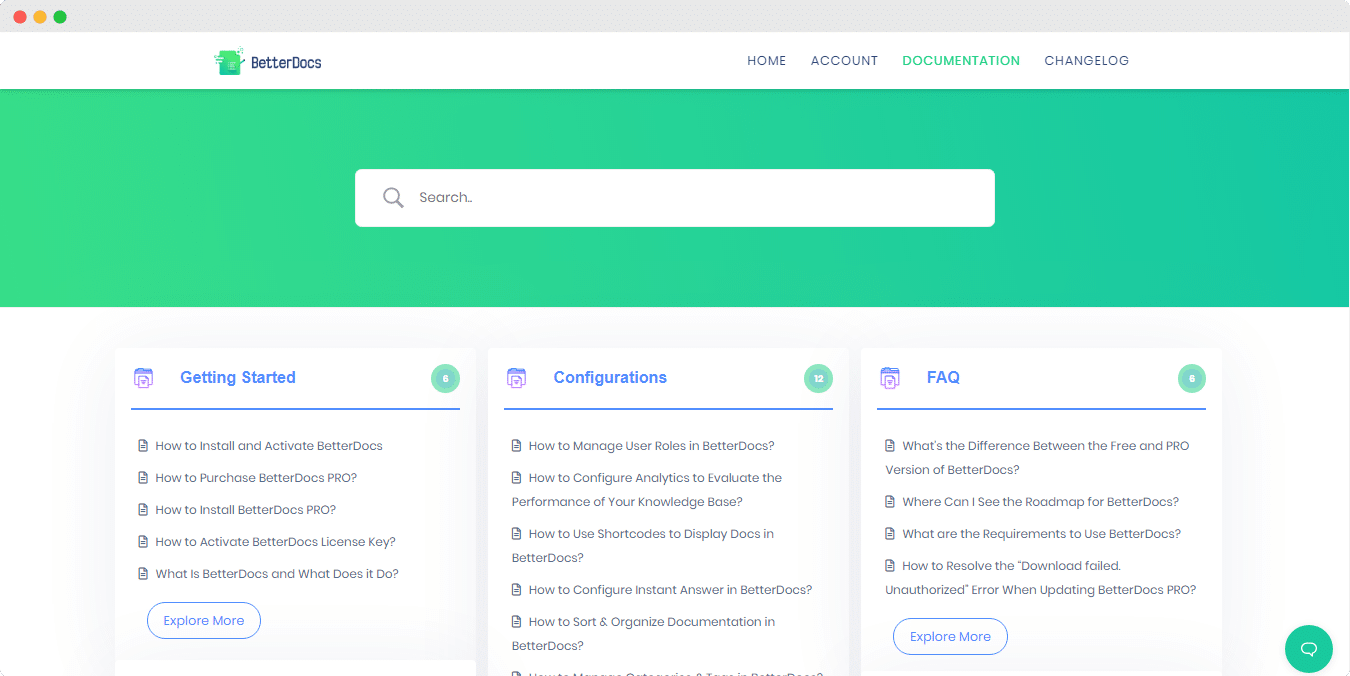 Sort Documentation Using Exclusive Drag & Drop Feature
BetterDocs comes with a handy drag & drop feature to sort your documentation easily and quickly from the dashboard in its Pro version. You can shuffle any document from one category box to another and organize your Knowledge Base without any hassle. You can add, edit and delete any documentation directly from one place with other advance facilities.
Showcase Related Queries On Sidebar Using Table Of Content(TOC)
In BetterDocs, you can easily organize your multiple documentation with title and link using the table of content(TOC). You can manage where to show the sidebar that would easier for your audience to get other important solutions in one place. Your consumer can get other solutions related to the document step by step to ease their work and get the fastest solution.
Advanced Search Features Of BetterDocs
BetterDocs exclusive live search will help customers to get their solution just by inserting the few words. It will automatically show you the options in a sequence so that you can choose the right one and in the fastest way get the exact solution. Not only that, it's advanced search options can help your content to get indexed in Google search bar. So without even going to your page, they can find out their solution by the search and get helped.
Reduce Support Pressure With Instant Answer Tool
Your visitors can easily get their documentation solution from the Instant Answer tool that comes with BetterDocs. Suppose if anyone is failing to find out the exact documentation support from the Knowledge Base or they want to know more, then they can easily take help from the tool anytime. It will get back to them with the proper documentation support. This will eventually help to reduce support team pressure on the spot.
Audiences' will feel convenient to take help from self-servicing. Also, it comes with an amazing feedback form feature to give your potential buyers or visitors the opportunity to leave their valuable opinion on the spot. In an instance, it will create direct communication between both ends beautifully which will help you to grow. Rather than that, BetterDocs aligned with Analytics, so that you can track your customer response and enhance your performance through better documentation.
Final Thoughts
Knowledge Base is the most effective way to solve your customers frequently asked queries on spot. You have to handle it smartly with advanced solutions. BetterDocs provide you that all up to date features to create and manage your online documentation page for your valuable customers ensuring quality. It will help you to organize your page in advanced that consumers will feel encouraged to self-service and eventually it will reduce the unwanted load from the support team. So in both cases, it will get the benefit.
So try out BetterDocs and let us know your experience after using it by commenting below!