If you have been using WordPress for a while, chances are you may have heard about Elementor, one of the most popular and highly recommended page builders for WordPress websites. But how do you know if it is right for you? Well, to help you decide for yourself, today  we're going to share our top reasons why you should start using Elementor with WordPress.
WordPress Page Builders: What Are They & Why Should You Use Them?
WordPress websites can be designed in a number of different ways. If you are experienced with coding then, you can choose to create your own website from scratch, but dealing with codes can be a time consuming and tiresome process. On the other hand, if you don't have a technical background, then you can always hire professional website designers, but that can be quite expensive.
This where page builders come in. WordPress page builders like Elementor are the ultimate, powerful solution for those who want to save time and money in a number of ways. Let's take a quick look at how page builders empower both people with technical and non-technical skills, and why you should be using them.
👉 Create Websites Faster With WordPress Page Builders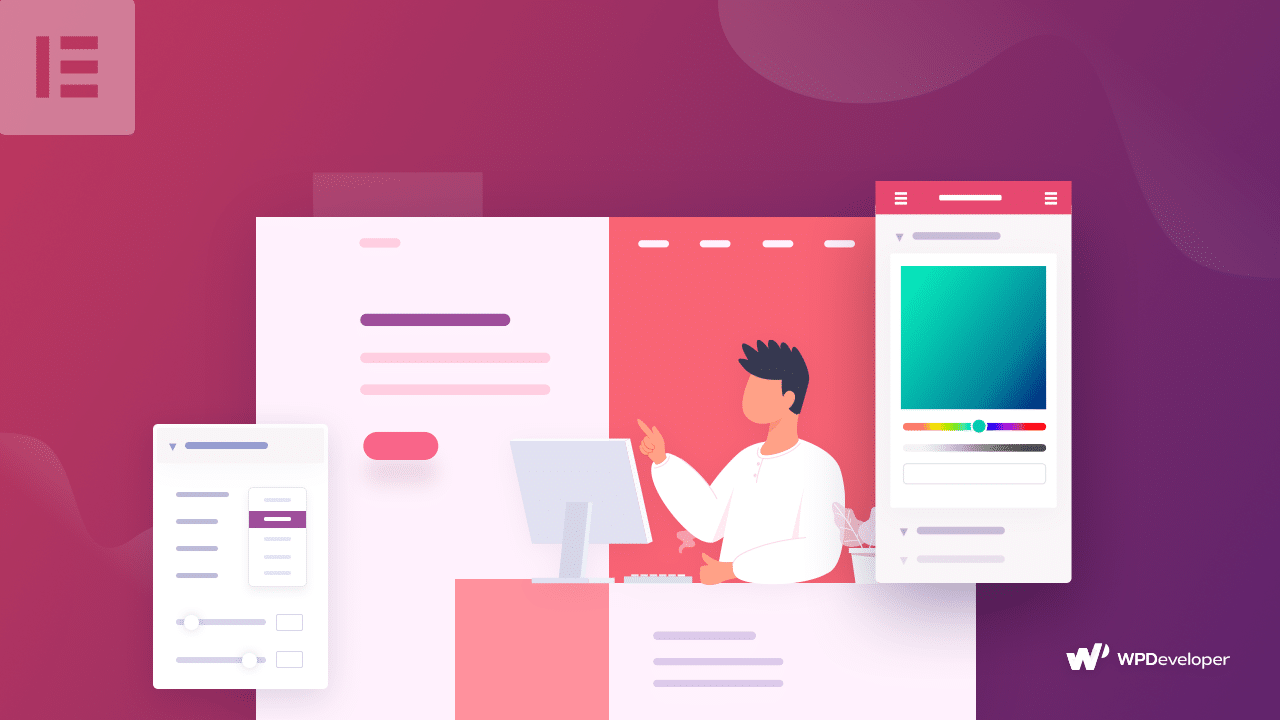 Whether you are new to page building or you are an expert website designer, you can create websites faster with WordPress page builders like Elementor. This is because most page builders come with a very user friendly interface that lets you quickly create web pages with the help of a number of widgets.
👉 Use Page Builders To Design Stunning Websites Without Coding
One of the reasons why page builders have become so popular today is because they are empowering those without coding knowledge to design their own websites all by themselves. With the help of page builders, anyone can create their own website without needing to take coding classes or hire professional website designers. 
👉 Instantly Create Web Pages With Premade Templates & Page Builders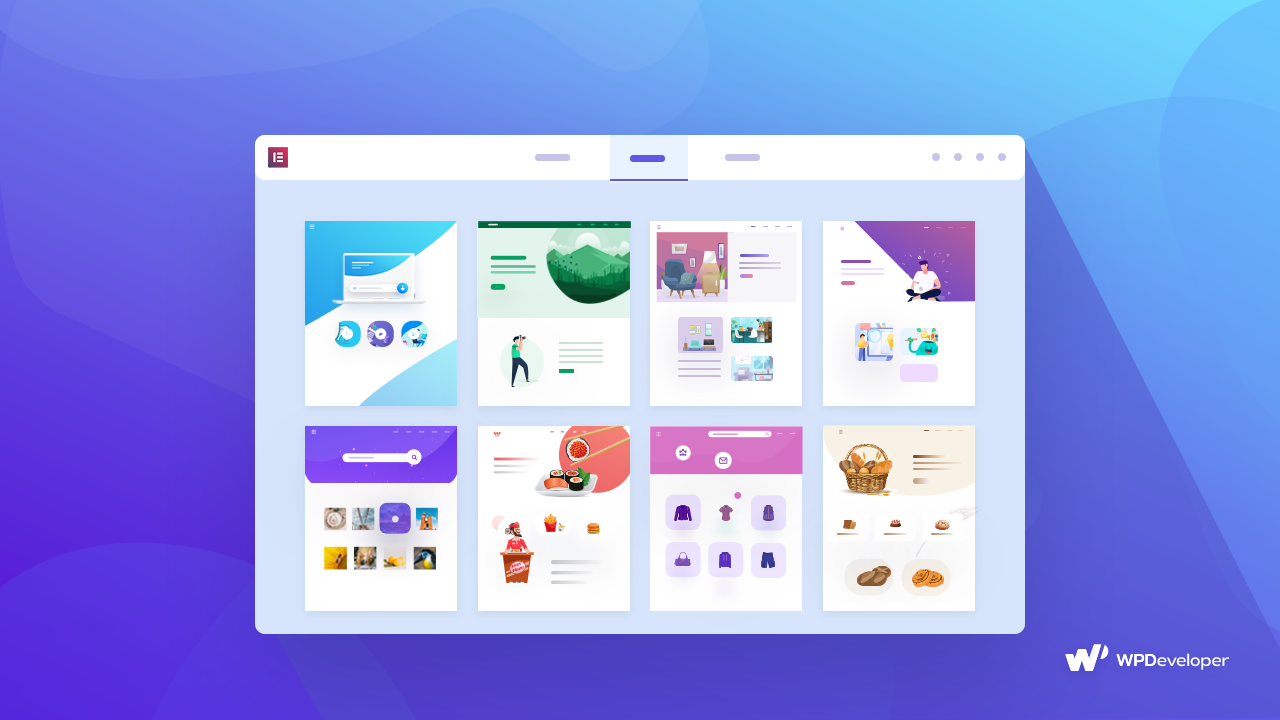 Most page builders come with a collection of premade templates which you can use to instantly create your website. For instance, Elementor comes with its own Elementor Templates Library where you can access a collection of premade page templates. All you have to do is pick a template design that you like and insert it into your website. Then you can add your content and your website will be ready to go.
Why Is Elementor The Most Popular Page Builder For WordPress?
Now that you know what WordPress page builders are and the reasons why you should use them, you might be wondering which page builder you should go for. Most people would recommend Elementor, which might make you ask: why is Elementor so popular?
There are many reasons why over 5000,000 people are happily using Elementor with WordPress. Elementor's flexible customization means that you can create all kinds of websites on WordPress. Take a look at some of these amazing websites below that were created by different people using Elementor with WordPress.
These are the kind of amazing websites you can design with Elementor. Let's take a look at the reasons why Elementor is so popular and why you should start using Elementor with WordPress too.
Flexible Customization With User Friendly 'Drag & Drop' Feature
Elementor gives you powerful and flexible customization options with its user friendly 'drag and drop' interface. All you need to do is edit your page in Elementor, pick any element you like from the 'ELEMENTS' tab in the Elementor Editor, then drag and drop it anywhere on your page.
At the moment, Elementor gives you over 90+ amazing elements to completely customize and create unique websites. So if you haven't tried this page builder yet, then you consider all the possibilities you could get to create unique websites by using Elementor with WordPress.
More Functionalities With Advanced Addons for Elementor
If you want, you can enhance your website building experience even more by expanding Elementor's functionalities with other addons. There are many addons available for Elementor, but the most popular and most extensive one is Essential Addons for Elementors. 
This amazing elements library for Elementor has over 70+ premium elements and is trusted by almost 700,000+ happy users. If you want a truly limitless website designing experience, you should definitely use Essential Addons along with Elementor.
Top Reasons To Start Using Elementor With WordPress
Now that you have some idea why Elementor is so popular among WordPress users, let's take a deep dive into all the reasons why you should start using Elementor with WordPress too.
Preview Changes In Real Time With Elementor Editor
You can also view your changes in real time with the Elementor Editor as you customize your web page. This lets you see how your web page is going to look like before you save your changes, and helps make the entire website designing process much faster and efficient.
Easily Design WordPress Page Layouts & Page Structure
Besides creating amazing web pages with all the elements available with Elementor, you also have the flexibility to easily design each of your web page layout and structure with the Elementor Editor. You can choose different page layouts and even change the page structure in each and every section of your page. This can help you create modern WordPress blog page using Elementor, and even other kinds of unique looking websites too.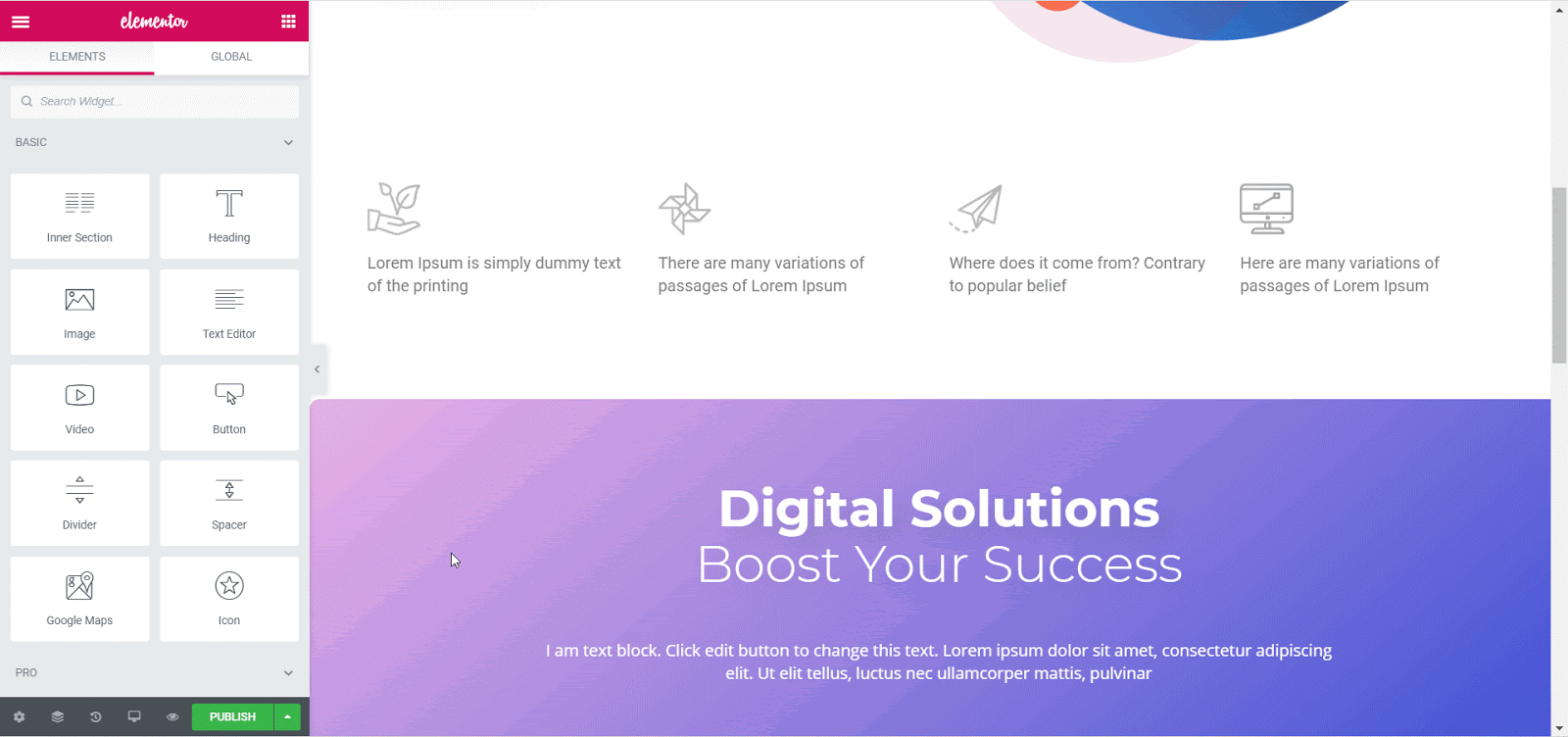 Seamless Integration With Popular WordPress Solutions
Another reason why Elementor is so immensely popular is because it provides seamless integration with a large number of WordPress solutions. For example, if you want to create a website for your e-Commerce website on WordPress, you can take advantage of Elementor's integration with WooCommerce–one of the most popular WordPress e-Commerce platforms–to create a website for your online store. 
Huge Collection of Premade, Ready-To-Use Elementor Templates
Unlike with other page builders, you can find a huge collection of premade, ready-to-use page templates by using Elementor with WordPress. Elementor comes with its own Elementor Templates Library which provides 300+ amazing, beautiful templates made by their own designers.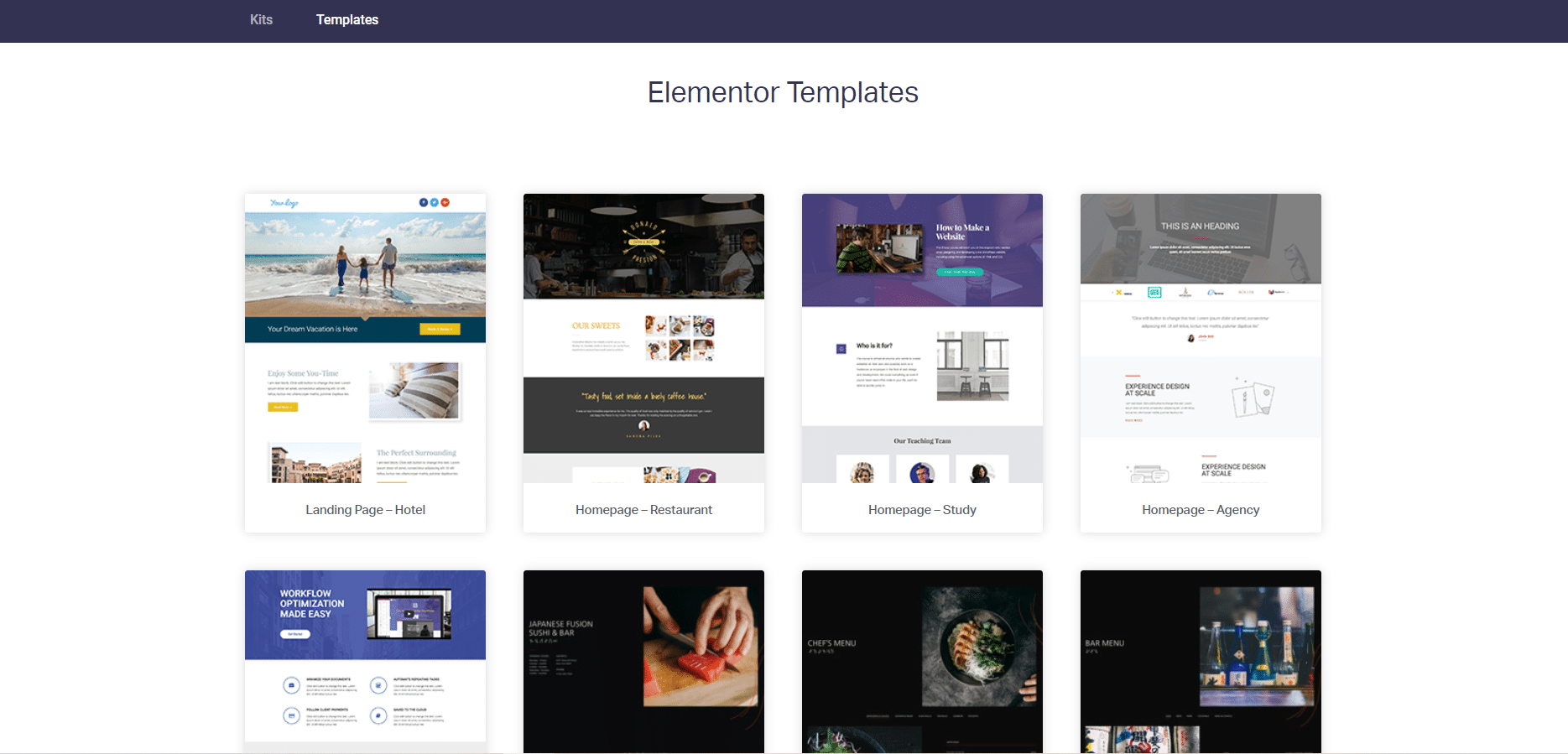 If you still need more designs, don't worry. You can find even more stunning page templates for Elementor due to its immense popularity as a WordPress page builder. Check out this post to find some of the best WordPress Elementor templates to create any kind of website.
Uses Clean Codes For Faster Loading To Enhance User Experience
Another reason why so many people are using Elementor with WordPress is because it is the fastest page builder available. Elementor uses clean codes for faster loading and enhancing your user experience. However, certain configurations might slow down your site, which you can easily resolve by following these tricks to speed up a slow site with Elementor.
Create Your Own Pop-Ups In Elementor With Powerful Pop-Up Builder
Have you ever visited a website and had your attention immediately grabbed by stunning, visually aesthetic pop-ups? Well, with Elementor's Pop-Up Builder, you can create your own beautiful pop-ups without any coding.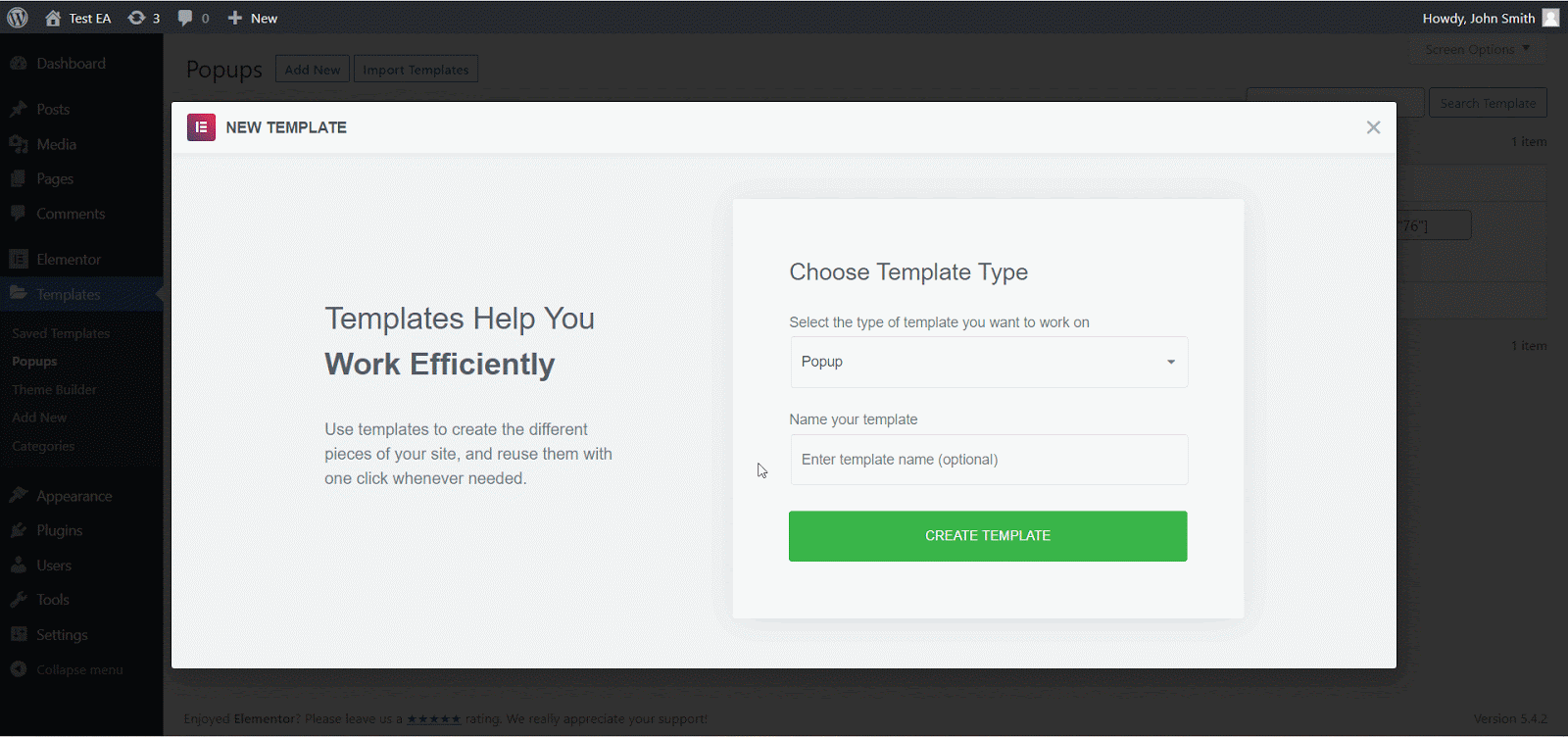 This is a great way to instantly grab your site visitor's attention. You can use these pop-ups to prompt your visitors to subscribe for your newsletter, try a new product or run sales promotion campaigns.
Amazing Options For Mobile Editing
Elementor also gives you amazing options for mobile editing. Any websites built with Elementor are 100% responsive across all devices. You can add different background images for mobile devices, adjust the typography, margin & padding and much more to make your website truly responsive with Elementor's mobile editing.
Attractive & Flexible Pricing Plan For Elementor Pro
One of the best things about Elementor is that it comes in both free and premium versions. You can try out the free version to see if you enjoy the interface. Later, you can unlock all of Elemetor's amazing features by upgrading to Elementor Pro, which comes with attractive and flexible pricing plans for all kinds of WordPress users.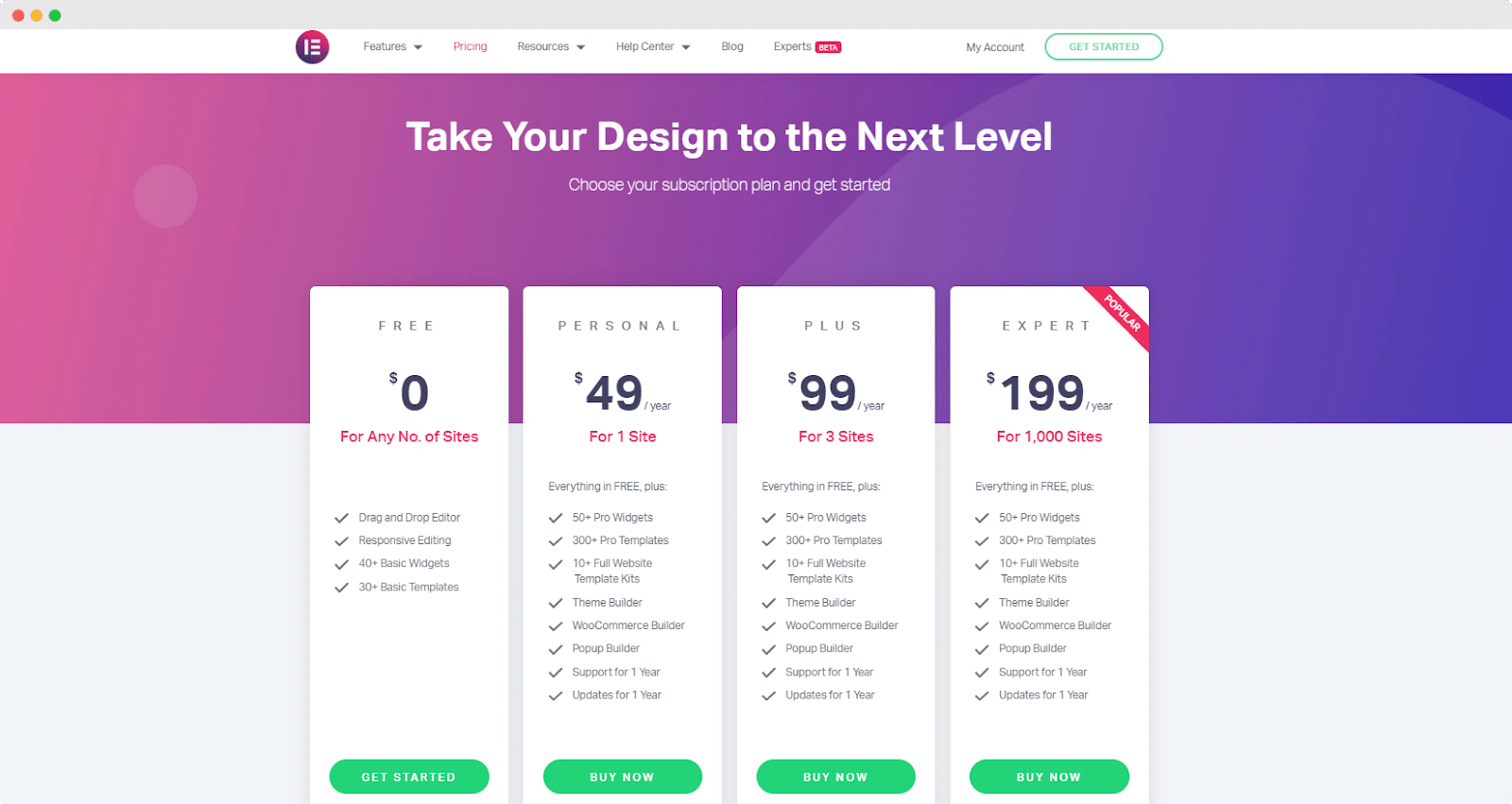 Final Thoughts
Whether you are a professional website designer or a new WordPress user, it is safe to say that there are several good reasons for you to start using Elementor with WordPress.
Enjoyed this post? Subscribe to our blog for more fun tutorials or join our Facebook Community to connect with other WordPress users like yourself.