Webinars let you interact and engage with your viewers in real-time. Many big firms have started to include Webinars as their core Marketing Strategy. And why shouldn't they? With the increasing number of people with a smartphone and internet, anyone can reach millions of people through one Webinar Broadcast and make a lasting impact.
What is a Webinar?
According to Google, a Webinar is a seminar conducted over the Internet. Pretty straight forward, isn't it? From a Webinar, you can expect the same things as you would do from a Seminar. Although Webinars are widely used for business purpose, there are other uses of it as well. For example, many firms conduct their Cross-Border Training Programs and Orientation Programs through Webinars. And not only business entities, many University Clubs and Societies also conduct Webinars for different purposes.
Creating a Webinar Landing Page With Elementor
Luckily, Elementor comes with a built-in Webinar Template. After you insert the template inside the Elementor Editor Interface, you can make necessary adjustments to customize it accordingly. Start off by changing the Title of the Page, the CTA Buttons and the Footer Section.
After you are done making the adjustments, let's move on to the harder stuff. If you have not hosted a Webinar before, you might find the idea of hosting a live streaming video very daunting. But, you should know hosting a Webinar is very easy as different Popular Platform such as YouTube has Live Streaming feature.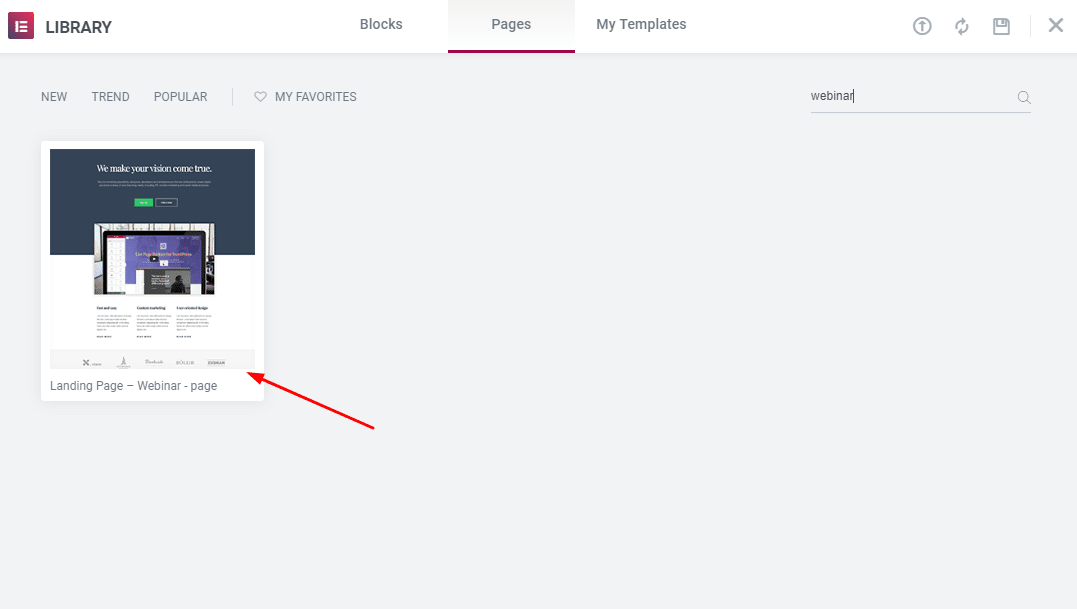 YouTube Live Broadcast
Now, you might be a little worried about how you can host a Webinar Video. Apart from creating the Webinar Landing Page, you have to also give proper emphasis on creating the Live Video. Luckily, there are a lot of ways you can host a Live Video. Most widely of which is going live on YouTube. You can Schedule a YouTube Live broadcast at your will. In fact, you can even choose who gets to see your Broadcast.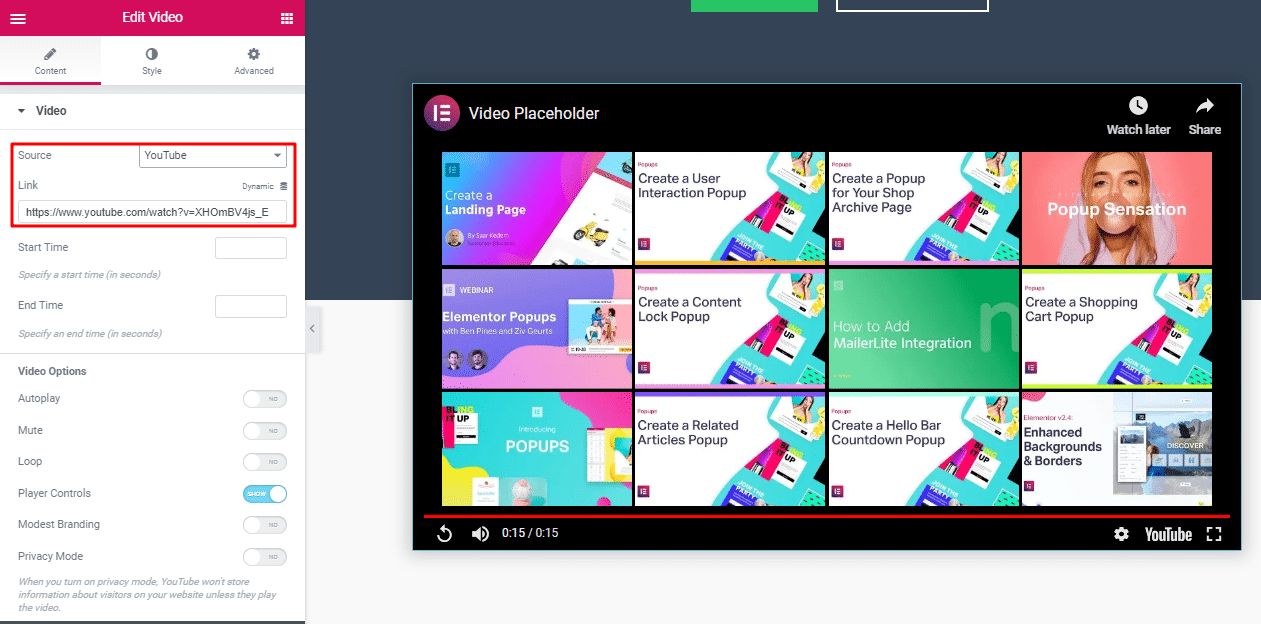 When you create a new event, you can select one of three options:
Public – Anyone can see and access the event.
Unlisted – The event isn't shown publicly but anyone with a link can join.
Private – Only people you specifically invite can join the event. You can share the event with a domain, group, or individual.
If you have no prior experience of hosting a YouTube Broadcast, you can go through their documentation page to learn the know-how of it from scratch.
Wrapping Up!
Webinars are becoming more and more popular with each day. And why shouldn't it? Webinars give individuals the chance to interact with their viewers and followers and discuss on the different topic. And most importantly, all of which happens in real-time. Before we conclude, we would like to tell you that the Video element that comes default with Elementor supports other Platforms for Live Streaming as well like Vimeo, Daily Motion. You can even link self-hosted videos with this element.