Finally! Elementor Pro 2.0 is here.  To say the least, it is a game changer and also, it redefines the way Page Builders work in WordPress. 
A Complete Page Building Solution for WordPress
With the previous version of Elementor, you could build elegant web content using its drag and drop feature. But there were some inherent limitations. Like, some parts of the website could not be edited using Elementor. Like the Header and Footer panel of your website. These parts were left at the Theme level. You needed to write codes to edit those parts.
However, with Elementor 2.0 you can now edit every part of your website. And yes! without writing a single line of code.
Remember, with the previous version of Elementor Pro, when you opened the Editor, only the area in between the Header and Footer panels of your website were editable. The Header and Footer were left out at the theme level. But now, you can create Header/Footer with Elementor. 
Consider Header and Footer as separate template type for your website. Similarly, you can also create Archive Page and Single Page templates. Elementor recognizes these different template types based on their placement in a website.  
With the previous version of Elementor Pro, you could save your work as templates. You can still do it. But now, before opening the Elementor Interface, you can select the type of template you wish to create- Header, Footer, Single Page or Archive Page. You will be presented with pre-built templates, upon which you can add your own customization options. 
To do so you need to go to WordPress Dashboard>Elementor>My Templates>Add New>Header>Create Template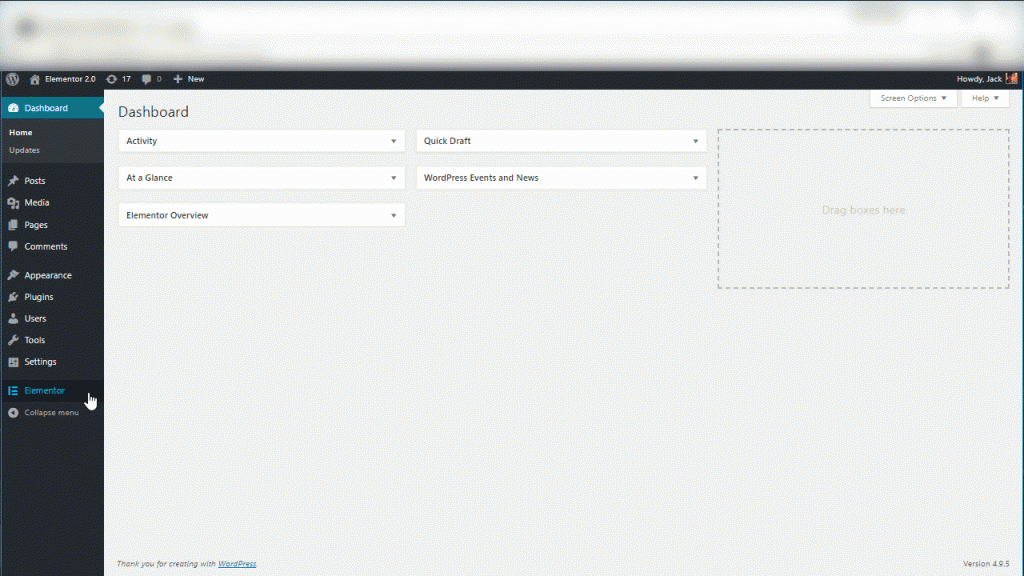 To understand its significance, we need to understand what is the primary difference between Static and Dynamic Content. 
Home Page and Landing Page of your website are Static. In their case, the layout stays the same. By contrast, each Blog Page is unique. The content and the layout varies per blog post. 
Every blog page has several distinct parts. For better understanding lets break down the parts of  blog page. A blog page might have a Title, Featured Image, Excerpt, Author Bio, Author Picture and so on.
Previously, you added new parts to a blog as you wrote its content. But now you can pick one template and see how different blog content look on it. Furthermore, you can create a particular template for any specific taxonomy or category. 
First build a framework for your dynamic content. Afterwards as you pick any of the existing templates the content will get automatically filled in. To do so, hit Publish>Settings>Choose source of content from Preview Dynamic Content as. 
Tools For Creating Dynamic Content
One of the easiest ways to distinguish between how you worked before and how you will work now, lies how you get to create templates. Previously, you used the Elementor elements to create templates. But now, you get a separate set of elements solely built for creating templates. You will find Theme Elements listed along with other Elementor elements.
Suppose, you have built a Header Template. What is the next step you would make? After you are happy with the template you hit publish button, right? From now on, once you click the Publish Button, you will see a Conditions Pop-up. From here, you can set the condition for the template you just created. These conditions simply allow you to use the template across the entire site, excluding a particular page or use for a specific page. 
Get Started with Elementor 2.0
Elementor 2.0 changes everything. The new features might seem overwhelming at beginning. But with time anyone can master it. A great starting point can be learning to create Header templates. Fortunately, Elementor has a detailed video walk-through for using Header templates. Click here to get started.