If you recognize that your blog's comments are mostly spam, you will surely feel the necessity to disable comments from your blog posts. And this is the real scenario when you are running any website where you allow comments for your posts. It can mislead your readers or blog site visitors instantly and create an awkward situation.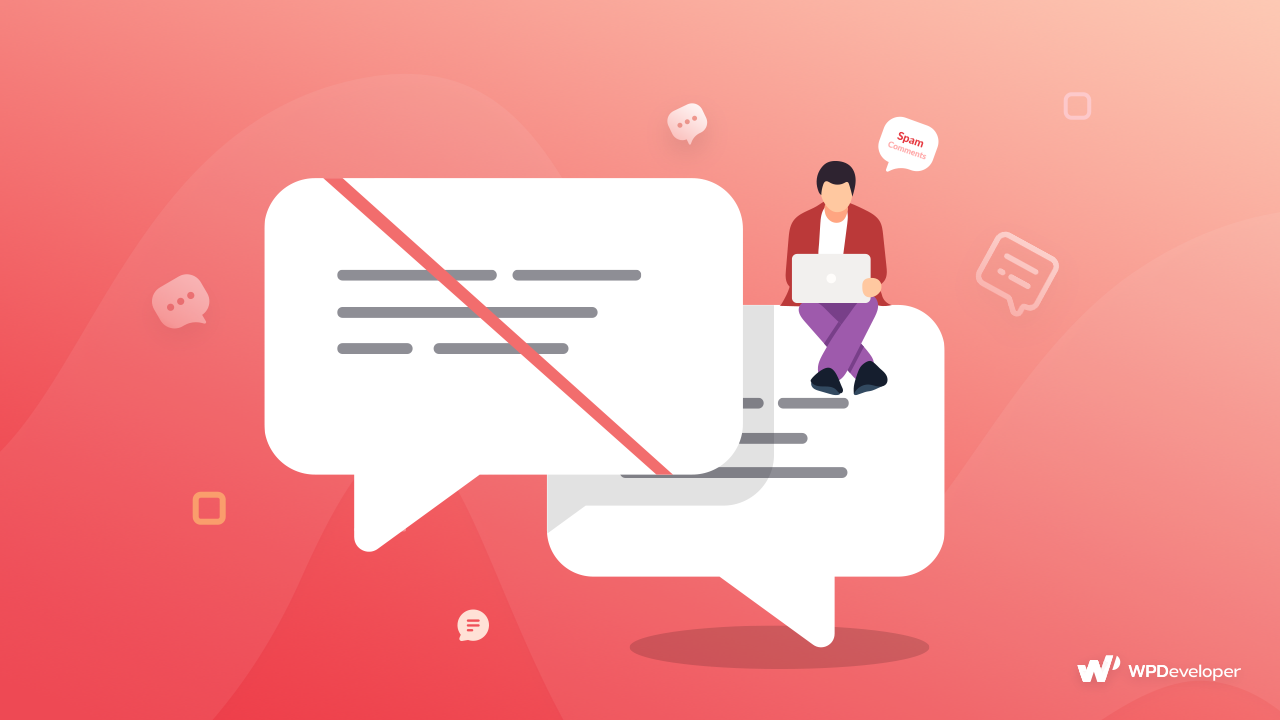 In those cases, you will feel the need to disable comments from your posts, pages, or an entire site.  And it is the only option you have to stop spam comments, maintain your site security, and secure your brand reputation on an instance. So before doing anything you must have to know the pros and cons of disabling comments on blogs.
What Are The Pros To Disable Comments On Blog? 
You have to first know why anyone should feel the necessity to disable comments on their blogs. For this, we have pointed out the major issues that anyone faces when they maintain a complete blog website, blog page. Take a look: 
Keep Your Brand Reputation Safe
If unnecessary, irrelevant constant negative feedback comes from the readers' end can insecure your brand reputation. Many people just visit the site to make this type of negative comment without any perception or create spam. You have to assure yourself how to get rid of this. Disabling comments are the only way to keep your brand reputation safe among their current customer base to recover from this situation. 
Avoid Spam Comments & Manage Site Security
Making spam comments can make your blog site or blog page vulnerable online. You must get rid of this. Instead of this, if you have to moderate these unnecessary comments along with lists it creates a high risk for your site security. So to make your website secure, you have to disable comments from your website.
Save Your Time To Be More Productive
If you disable comments from your site, you can get rid of spam, negative comments that help you to save your time on moderating them from your end. Unless you can explore more new ideas and be more productive on your different works. 
Encourage Customers To Engage On Social Media More
If you disable comments from your website, you can successfully lead your customers or active readers to participate on different social media channels. This can eventually help you create your brand value on social media and all beautiful replies. This can be one of the most effective advantages after disabling comments from your website. 
What Are The Cons To Disable Comments On Blog?
Now it's time to see the other side of the coin why you shouldn't disable comments on blogs in detail. Here some possible reasons are being outlined and described as well below: 
Customer Positive Feedback Will Be Unavailable
If you disable comments from your blog, you can then not get the positive feedback that you can easily collect before instead of the spam ones. Because many customers don't feel comfortable commenting on social media. In such cases, you can not collect their genuine review on your blog which can easily attract your potential customers or new readers.
Two Way Conversation Is Missing On Website
As you can see, if you disable comments the beautiful two-way communication you can create with your customers can be missing. You won't be able to build that friendly relationship on an instance from comments. So this can be lacking for sure if you disable comments from the website. 
Decrease Customer Engagement Rates
You can lose engagement from your website if you disable comments from the blog is another cons. As many visitors or active readers visit your site daily to read your blogs and make a comment. If you then disable comments from the blog, surely they have no other reason to visit your site.  
Get A Complete Free Solution To Disable Comments On WordPress 
To disable comments from your blog or your entire site can easily be feasible with Disable Comments. This is one of the popular free plugins for WordPress plugins with more than 1 Million+ active users.

With the help of this revamped plugin Disable Comments, you can now stop spam comments immediately from your entire site, or only for posts types, pages, docs, and more. You can also disable comments in advance that have been made by XML-RPC and  REST API on your website. It comes with a user-friendly interface. 
So you don't have to worry about anything. Just install the plugin and instantly get started. You can easily find out how to configure and where to make the changes to maintain your site security right away. 
Besides, you can even use these WP-CLI command lines to manage your entire WordPress post comments without logging in to your website and enjoying the full authority. That developer or anyone interested in this can now manage to disable comments by using WP-CLI command lines with ease. Amazing, right?  
Now that you know all the pros and cons of why you should disable comments on blogs and get a complete solution that you can have for your WordPress site. So if you haven't tried this Disable Comments plugin, you can give it a try now. And let us know your experience by commenting below.  
If you want, you can read more blogs by visiting our blog page, also feel free to join our beautiful WordPress expert community on Facebook to build up a strong connection. Enjoy!