The first in-person WordCamp US since 2019 is finally here after 2 long years of wait. The time has arrived for the WordPress community to come together and participate in the biggest physical regional conference in the United States. From 9th to 11th September the WordCamp US 2022 (WCUS) will take place at the Town and Country Resort, in the scenic regions of San Diego, California!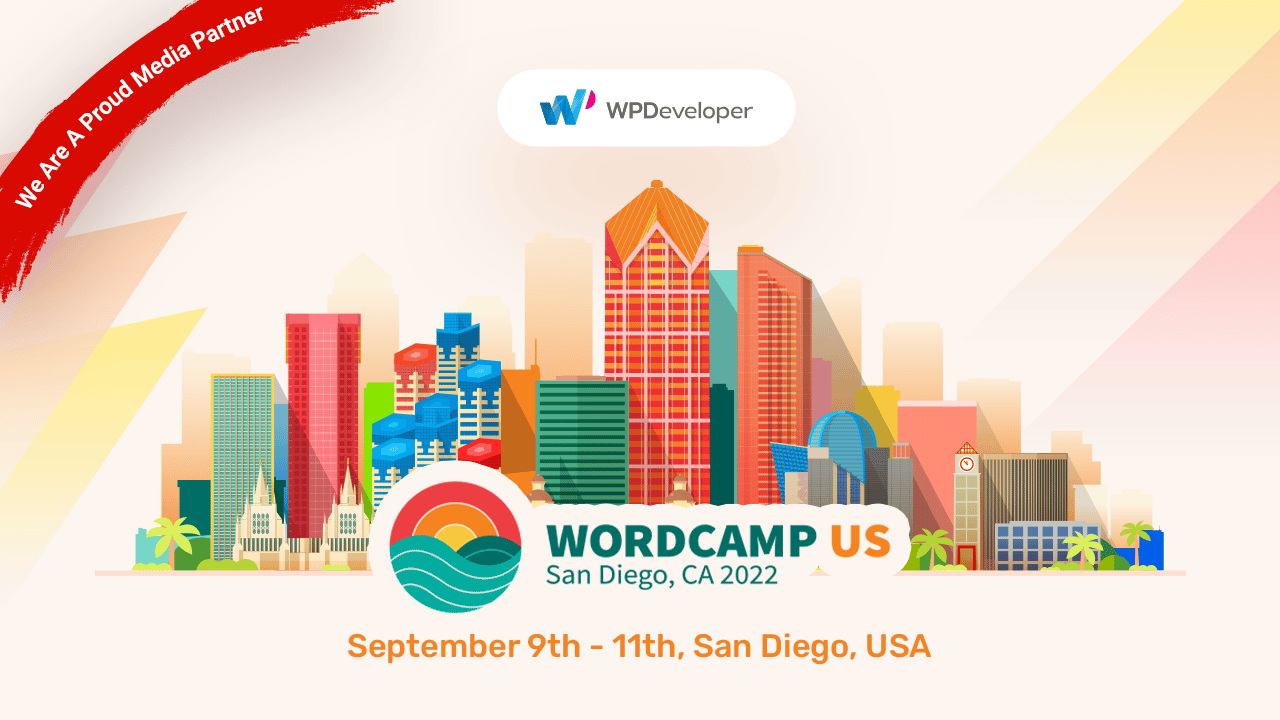 WordCamp US 2022: See You At The Regional WordPress Conference 
Since 2019, there has been no in-person WordCamp in San Diego, USA. From the preparation and the build-up of the WordCamp US 2022 event, we can expect this to be a good WordPress get-together for the US community. WordCamp US is going to be a grand celebration that will be three days long and a major regional event for the USA. 
Enjoy The Best Of The WCUS Locations In San Diego
What is more fun than exploring the city besides expanding your WordPress community? Town And Country Hotel from San Diego has been chosen for the WordCamp USA venue – a significant landmark in the area since 1953!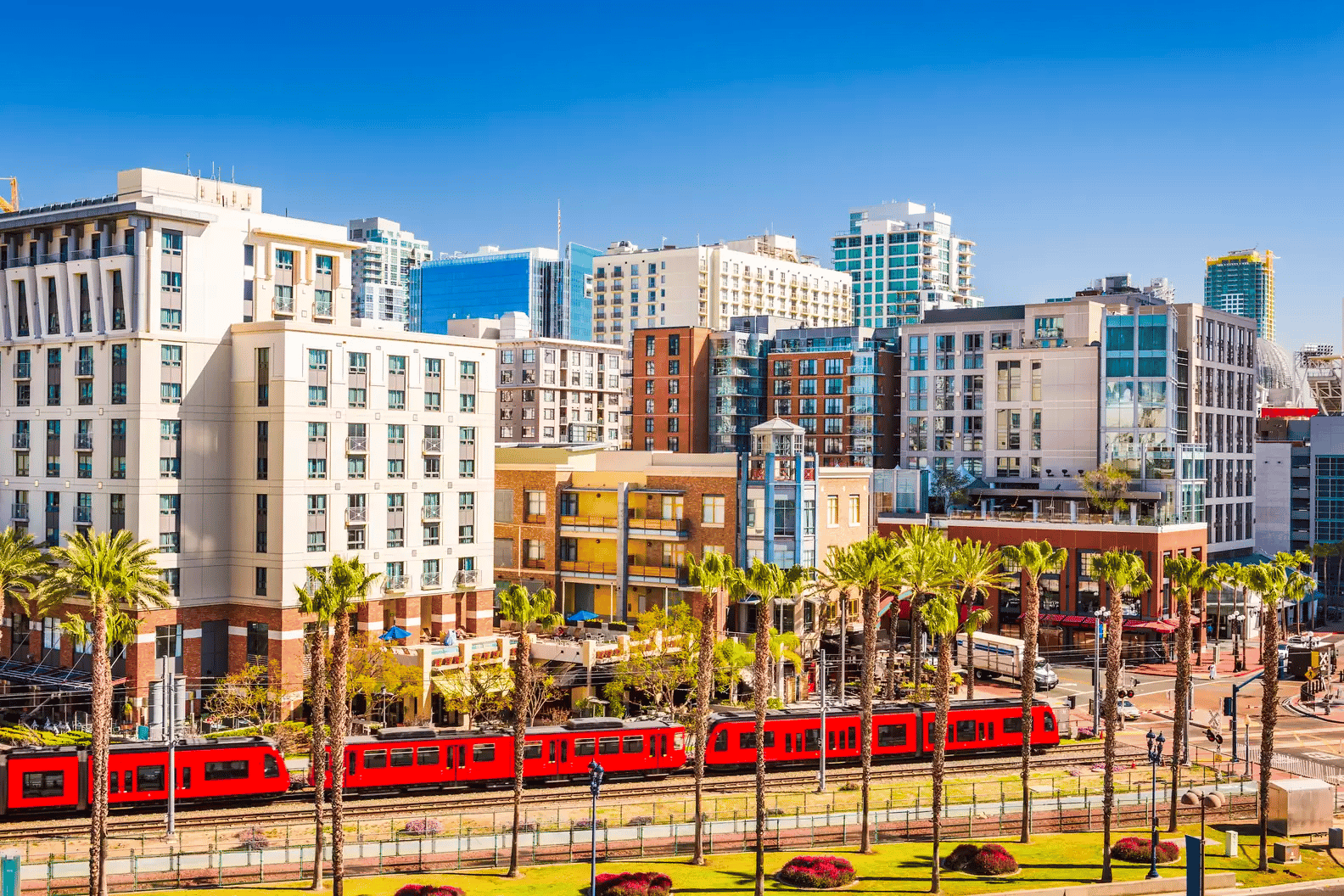 And the most exciting part is, you will not need any car to get around the city from this hotel. The famous San Diego Trolly line is just around the corner, where you can just hop in and see the best of coastal Pacific beauty. 
This time's venue for WordCamp US has been chosen with much careful consideration. Town And Country Hotel is renowned for its brand-new amenities and facilities to ensure the utmost security and flexibility. 
Watch The Livestreams, Even If You Can't Join Physically
WordCamp US is close by and all the tickets are sold out already! Fret not; you still have the option to become a part of this grand event! As the number of offline participants has been limited to 650, WordPress enthusiasts worldwide can easily stream this event through this link.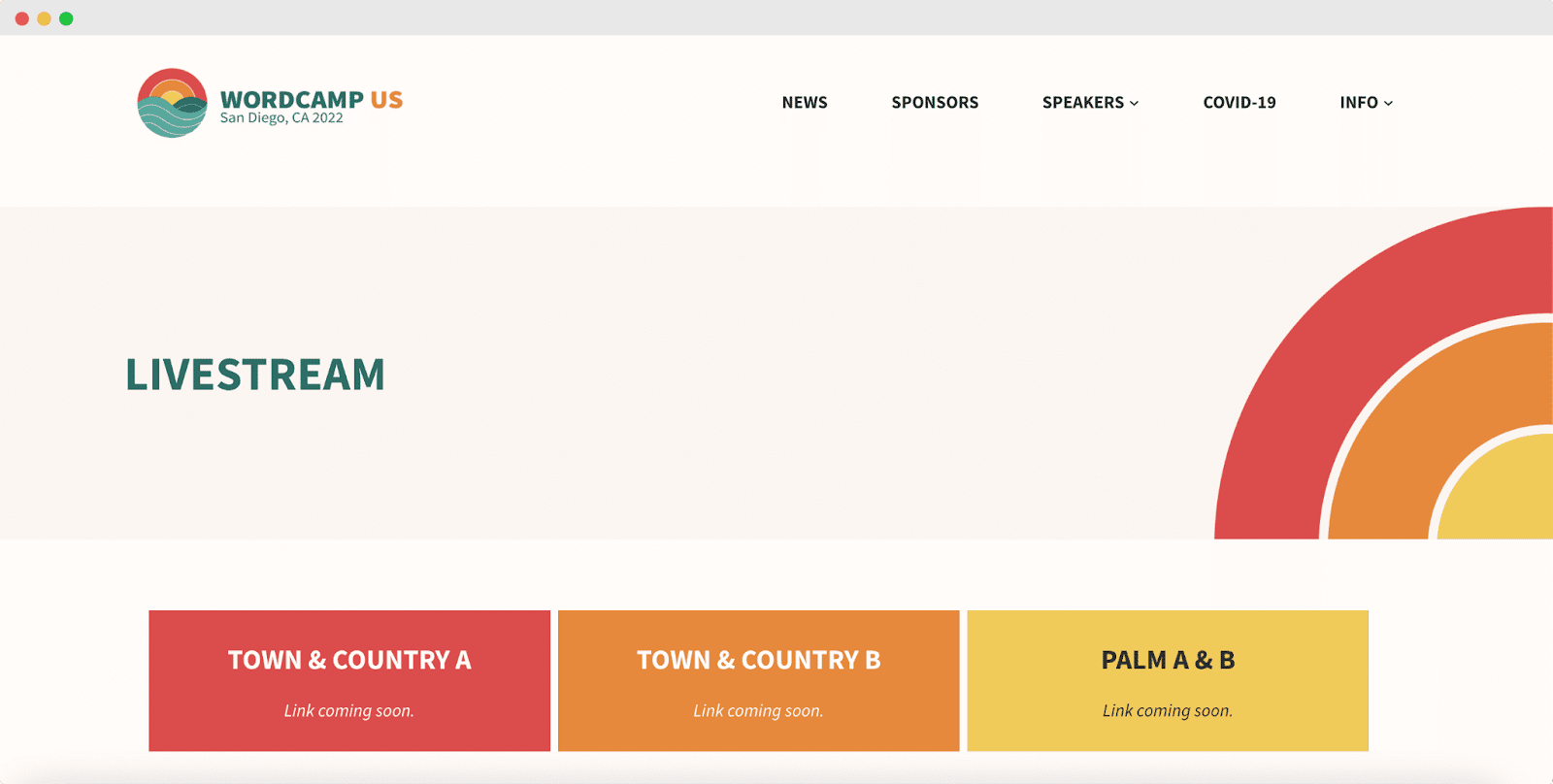 Remember that the streaming sessions will be scheduled according to US Pacific time (UTC – 7). We highly encourage you to arrange a watch party to experience the next WordCamp USA. 
Isn't it exciting that you are just a click away from connecting to this event's attendees? Check for any WordPress community near you and probably organize a watch party to join the event virtually. 
Meet The Organizers, Sponsors & Teams Of WCUS 
This event is expected to draw WordPress users, developers, and general enthusiasts since it is the first WordCamp conference in the USA to be held in person since the epidemic. And among them, many WordPress users are cooperating to offer their time and talents to make this conference unforgettable for everyone in attendance.
Organizers of WordCamp USA 2022
Three incredibly talented and passionate Team Leaders have been working hard for the past few months to lead the WCUS 22 organizing team. The lead trio consists of Aaron Campbell, Cate DeRosia, and Kathy Drewien. In addition to this organizer trio, many other experienced organizers are giving a lot of effort and time to make WordCamp US successful. 
WPDeveloper Is Joining As Media Partner For WCUS 2022
This year's WordCamp USA is sponsored by numerous well-known WordPress brands and businesses. WPDeveloper has become a proud media partner of this event, along with influential names, including WooCommerce, WPML, The WP Weekly, and others.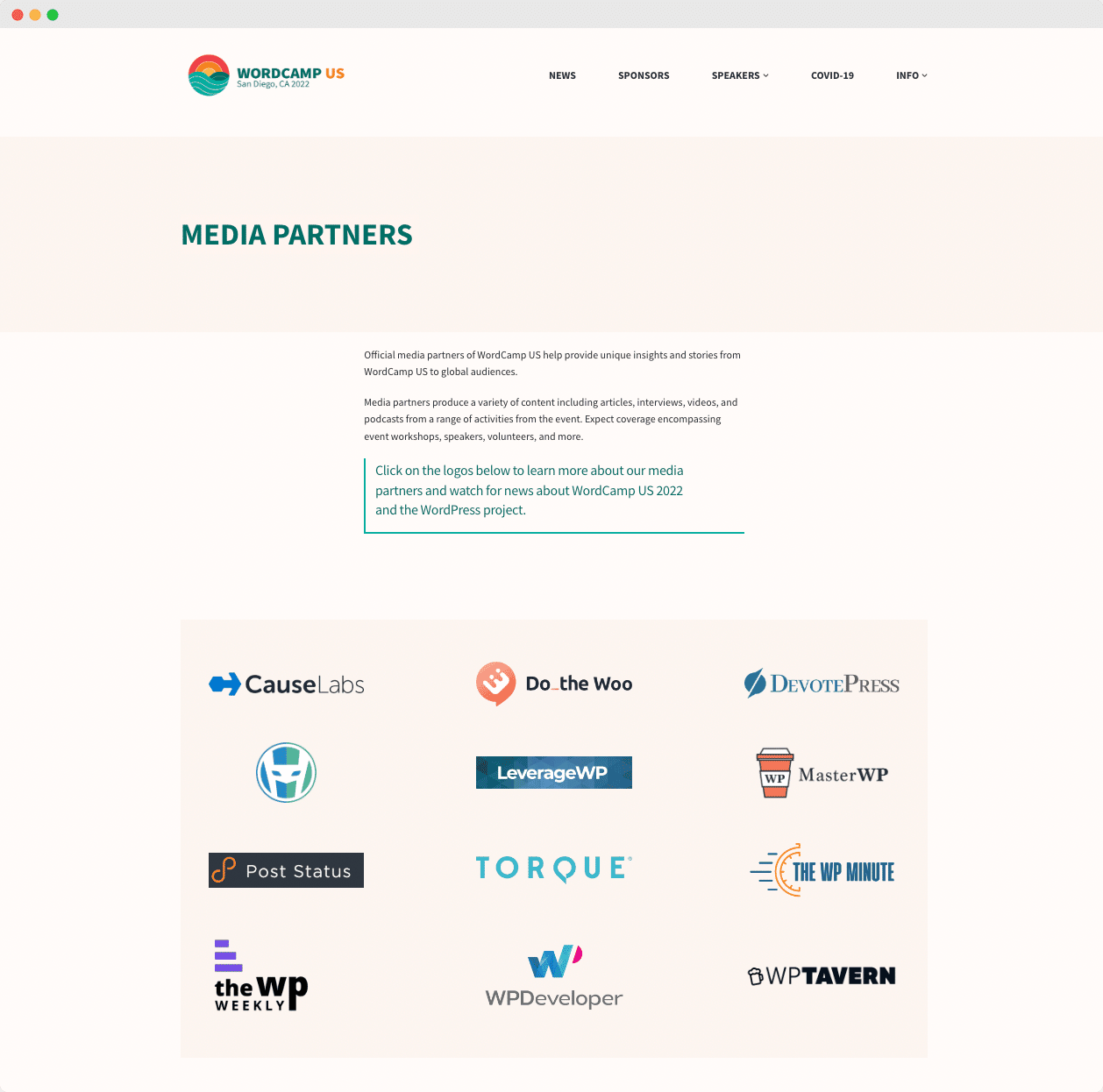 Matt Mullenweg Is A Keynote Speaker Along With 44 Renowned Speakers
To avoid missing Matt Mullenweg's talks, carefully organize your event itinerary. Matt is the keynote speaker and a co-creator of WordPress, the most widely used open-source blogging platform on the internet. 
In addition to him, WordCamp USA 2022 will feature various speaker sessions from more than 44 well-known experts. Additionally, each speaker session will have enlightening talks on various WordPress-related topics.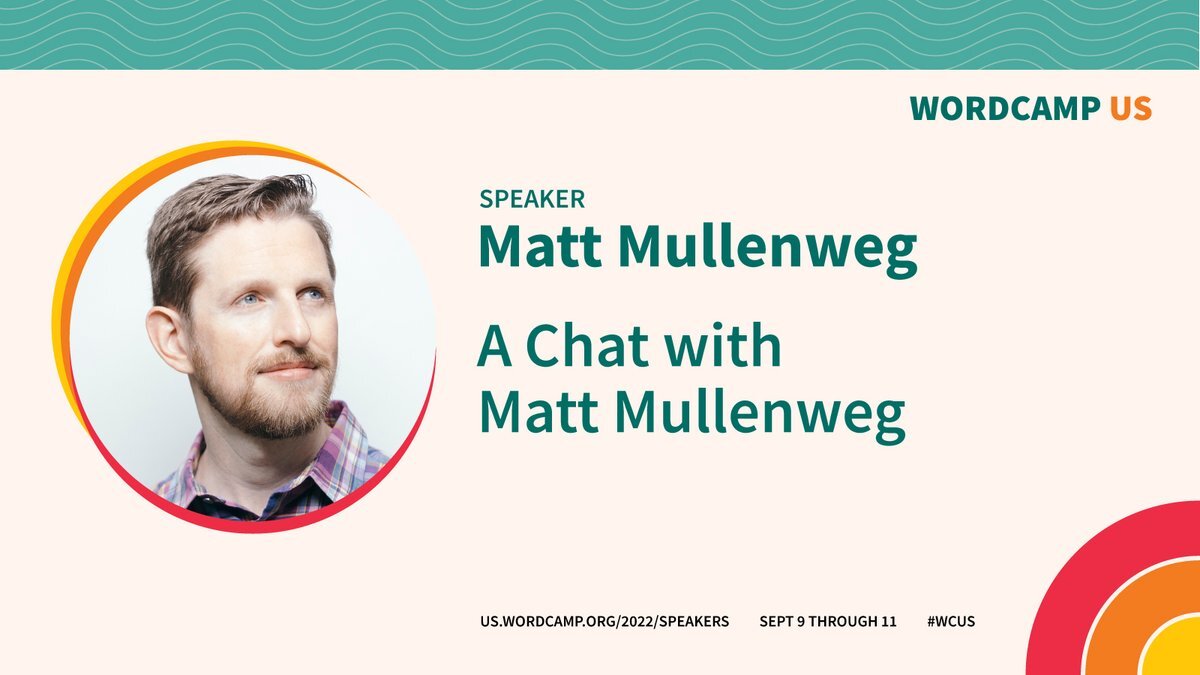 Check Out The Schedule of WordCamp US 2022
The WordCamp US 2022 website already has it's an official and excellent itinerary that goes as follows: 
Attend Engaging WordPress Speaker Sessions & Workshops
WordCamp US 2022 will begin on September 9th, Friday, starting with opening remarks from the team. Afterward, the speaker sessions and workshops will commence.  Each of these will be held by renowned industry experts, where you can learn valuable insights and discussions covering different topics related to WordPress.
Wrap Up By Contributor Day
At the end of the event, WCUS will hold Contributor Day on the 10th of September to bring together people from the community. If you want to be a part of the WordPress core and collaborate with the various aspects and teams of make.wordpress.org, make sure you attend this grand meetup. 
Contributor Day is for everyone. Regardless of your level of expertise, whether you are a seasoned expert or someone just taking the first steps into the world of WordPress, you will always be welcome to contribute to the development and growth of the community. 
WCUS Awards The Kim Parsell Memorial Scholarship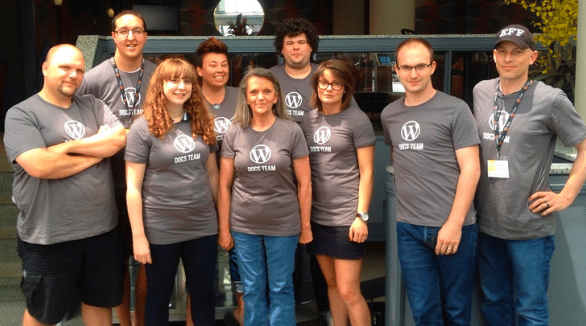 And now, let's talk about what sets WordCamp US 2022 apart from all the rest: The travel scholarship for women worldwide. 
To honor the memory of Kim Parsell and ensure that her core values would continue to be infused into the minds of the WordPress community, the WordPress Foundation set up a The Kim Parsell Memorial scholarship. She was a passionate advocate for women engaging and succeeding in all community areas.
Therefore, this fund is built to provide secure financial assistance to recipients interested in attending WordCamp US. You can find out more from here!
Say Hello To Surferpuu: The Official Wapuu!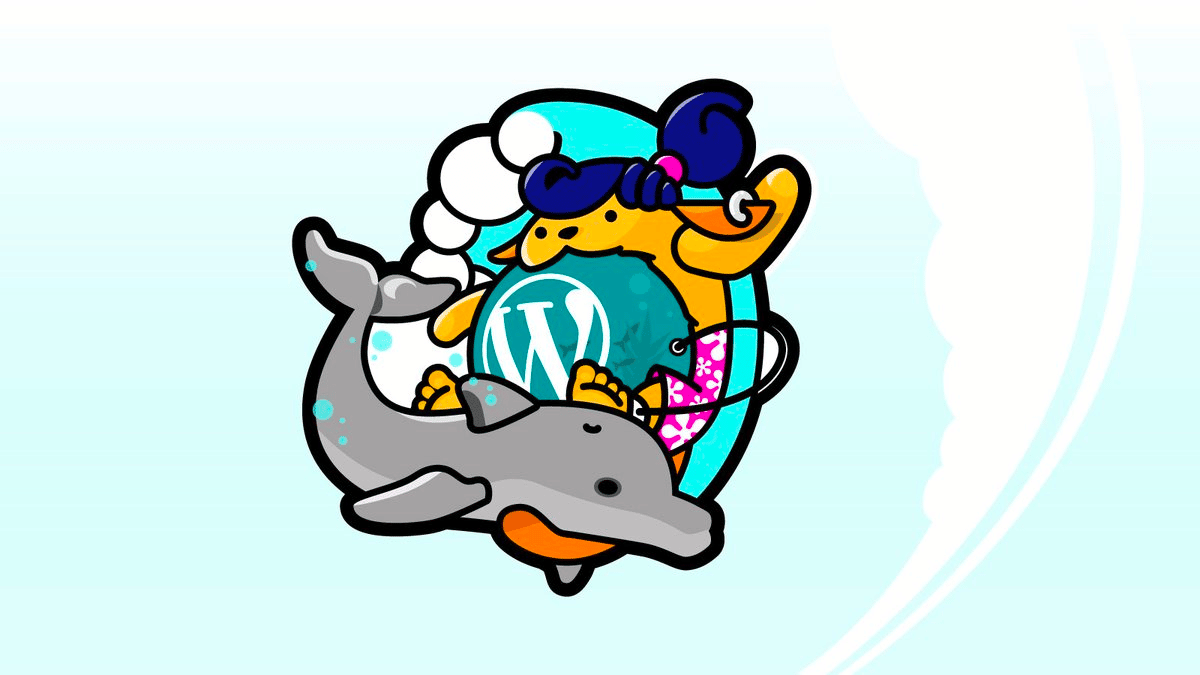 Being held for the first time on the West Coast, WCUS introduces SurferPuu – the latest Wapuu drawing inspiration from the true essence of 'America's Finest City' to welcome you to San Diego, California. 
Pronounced sir-fur-poo, the newest addition to our Wapuu family and embodies the essence of the region's 70 miles of coastline and breathtaking views, it's a fun amusement park. Come meet Surferpuu and enjoy the endless days of sun-kissed surfs in the Pacific Ocean. 
Don't miss the opportunity to meet thousands of other WordPress enthusiasts worldwide at WordCamp USA 2022. There are many other entertaining sessions and events waiting for you there. Join the event via the live stream to take part in it. 
Please keep your eyes on the official website as well as our blog to get more updates about the upcoming WordCamp and get ready to join us.