A major WordPress release is on the way, and with it, you will be getting tons of new features and functionality to enhance your experience. This major release is being called WordPress 5.5 and it is scheduled to be released on August 11, 2020.
In this blog post, we're going to give you an in-depth idea of all the new features and improvements that will be coming with WordPress 5.5 so you can prepare yourself early on for this major update. 
An Improved Block Editor With New Useful Features
As you might already know, back in 2018, WordPress made the block editor Gutenberg its default editor to enhance our writing experience. With the release of WordPress 5.5, the Gutenberg editor is now much better and comes with many significant features to improve user experience. Below, we've listed some of the new things you will get with this improved version of WordPress block editor.
Enhanced User Interface For Better Experience With The Block Editor
The user interface for the Gutenberg editor will be revamped with the release of WordPress 5.5 for a better user experience. For instance, the '+' icon for adding new blocks has been changed to make it more visible and look more like a button. You can also notice borders and focus highlights when moving from one block to another. 
To get a better understanding, you can move the slider below to get a better comparison of the previous block editor (shown on the first slide) and the new improved version that comes with WordPress 5.5 (shown on the second slide).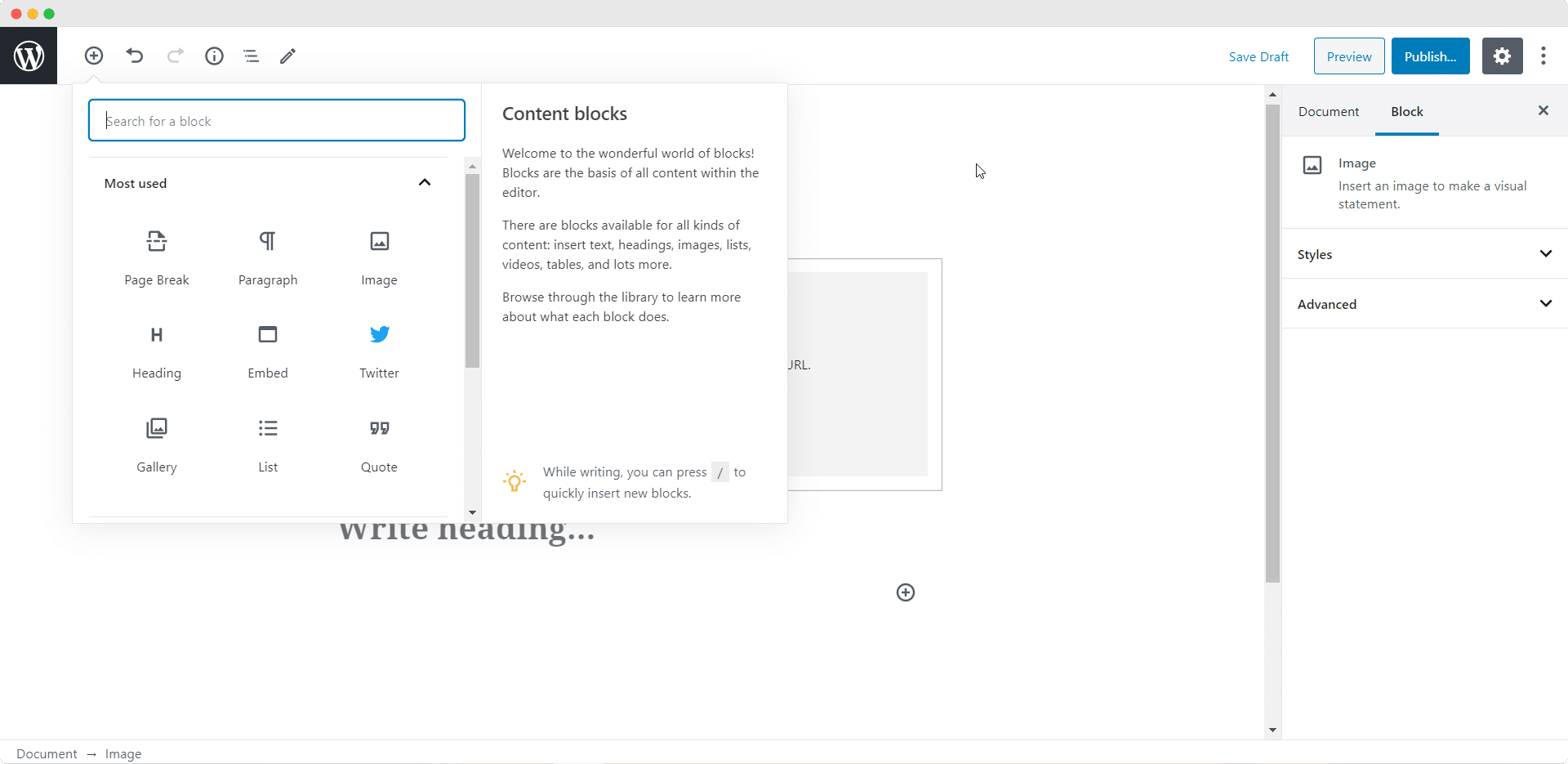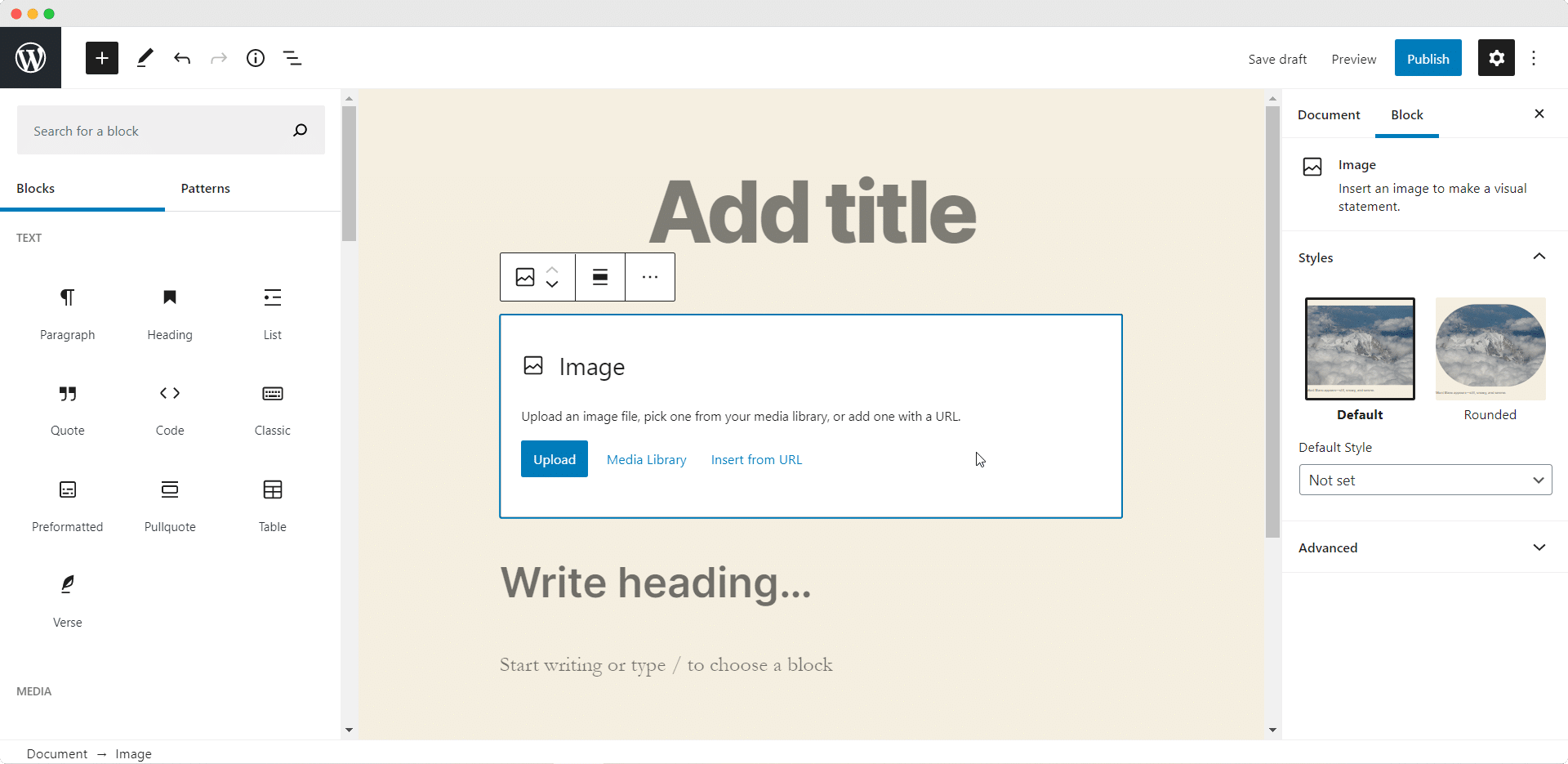 A New Block Directory To Quickly Find New Blocks
Perhaps one of the best features of WordPress's new and improved block editor is that you can quickly search for the blocks you might need for your content with the new block directory feature.
Simply search for any block that you might need, and the block directory will pull up the best matching results for you based on WordPress's list of plugins categorized as blocks.
Introduction Of New Block Patterns For Designing Cool Layouts
Another cool feature that's coming with the release of WordPress 5.5 is the introduction of new block patterns. These are ready-to-use premade blocks that will help you design the layout of your posts and pages instantly with just a few clicks. The new release comes with several of these new block patterns by default, but the collection will increase as more patterns are registered with updated WordPress themes, plugins and more.
Easier Navigation & Movement For Blocks
With WordPress 5.5, moving blocks from inside your content area is now much easier. You can hold and then drag and drop the blocks anywhere on your post. You also get a new parent block selection feature and multi-select formatting to change several blocks at once.
Inline Editing For All Images
You can now enjoy inline editing for images in the Gutenberg editor. This means you can crop, rotate and zoom images using the image block with WordPress 5.5. This makes editing your images in your content much easier and faster with the block editor.
Preview Your Site On Different Devices
Besides all of these features, you can also preview your website on different devices and check how responsive your site is on mobile, desktop, or tablets.
Enable Auto-Updates For Your WordPress Themes & Plugins
WordPress 5.5 lets you enable auto-updates for your WordPress themes and plugins. With this new powerful updates management system, making sure that your plugins and themes are updated and working properly will be easier than ever.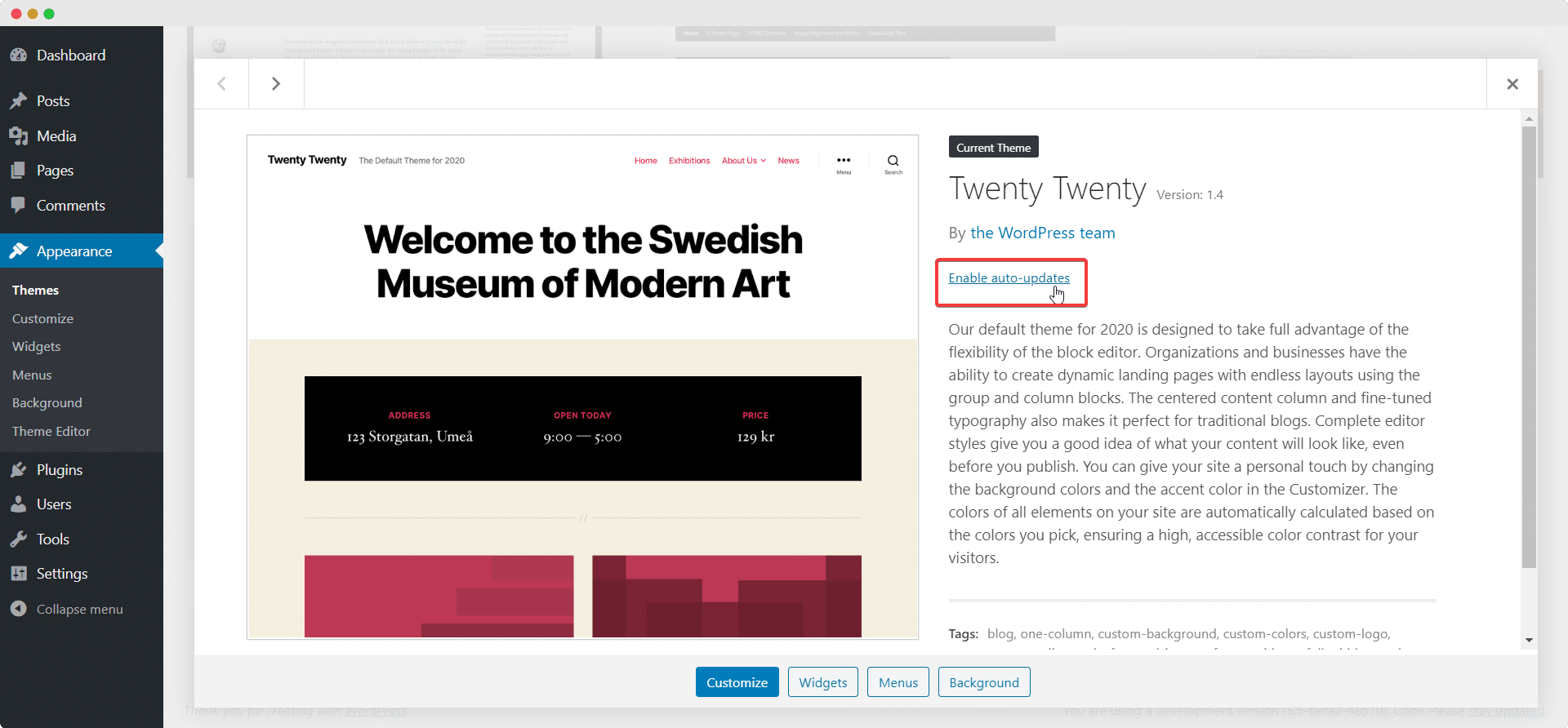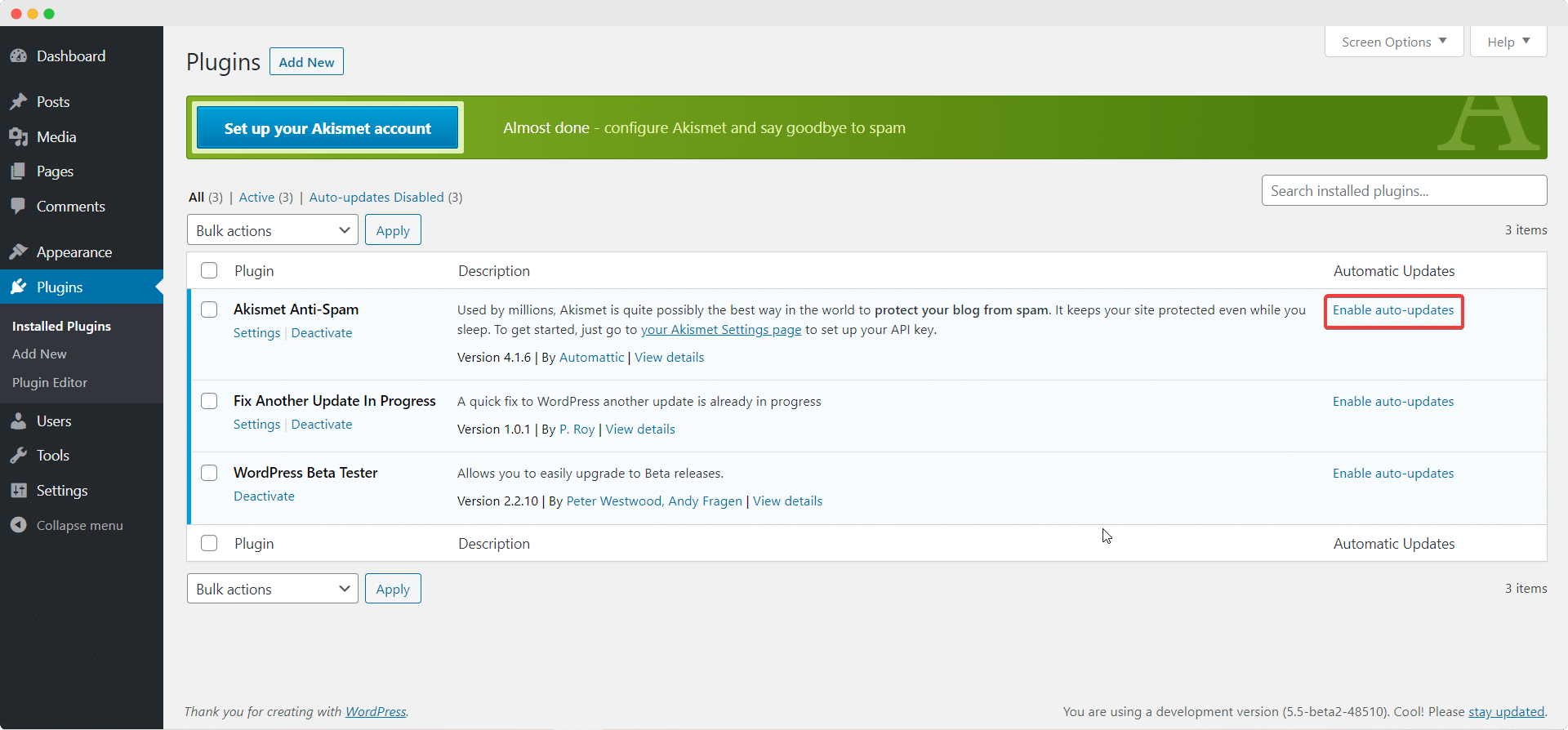 Inclusion Of XML Sitemaps To Improve Your Site's Visibility
WordPress 5.5 will include XML sitemaps and enable them by default. XML sitemaps are files that list all of your website content in XML format so that they can easily be found and indexed by search engines like Google. Thus, with the inclusion of XML sitemaps in WordPress 5.5, your website will be more visible on search engines.
Support For Lazy-Loading Images For Better User Experience
We all know that images help make your content more interesting, but they also tend to slow down your site if they are not optimized as they take longer time to download when compared to plain text.
One way to resolve these problems is by using lazy-loading images. This is a technique where only images that are visible on a user's browser will be downloaded to save bandwidth and make it easier for those with slower internet connection to browse through your website.
Tons Of New Fixes & Enhancements For Better Accessibility
WordPress constantly improves accessibility with every new release, and WordPress 5.5 is no exception. With this upcoming release, WordPress users will get tons of new fixes and enhancements for better accessibility such as allowing links in media screens and modal dialogues to be copied with a button instead of highlighting the text, moving meta boxes with keyboard, and much more.
New Changes For WordPress Developers
With WordPress 5.5, developers will also be able to explore and test many new changes which they can utilize in developing their own plugins, themes and more. They can even control the auto-updates for their own plugins and themes if they want to.
Besides this, WordPress 5.5 will also come with several updated external libraries such as phpMailer, SimplePie, Twemoji and much more.
Ready To Get Started With WordPress 5.5?
Although WordPress 5.5 is still in beta, you can check out the features mentioned in this post and test them for yourself on a local site by using WordPress Beta Tester plugin. Alternatively, you can also install the zip file for WordPress 5.5 and install it on your local site to test these new upcoming features.
If you are new to WordPress and would like to know more about how to use it, we have several blog posts that might interest you. Check out our tutorial on how to move your blog from WordPress.com to WordPress.org, our step-by-step guide on how to clear WordPress cache or, if you want to start a fresh new website, find out how to delete WordPress Account.
Are you excited for WordPress 5.5? Share your thoughts with us and let us know which of these new features you are most interested in. For more news, tutorials and updates, be sure to subscribe to our blog or join our Facebook community to connect with other WordPress users like yourself.