The most anticipated WordPress update is finally here! WordPress 5.9, named 'Josephine' has arrived with the much awaited full site editing features, a brand new default WordPress theme, pattern explorer and much more.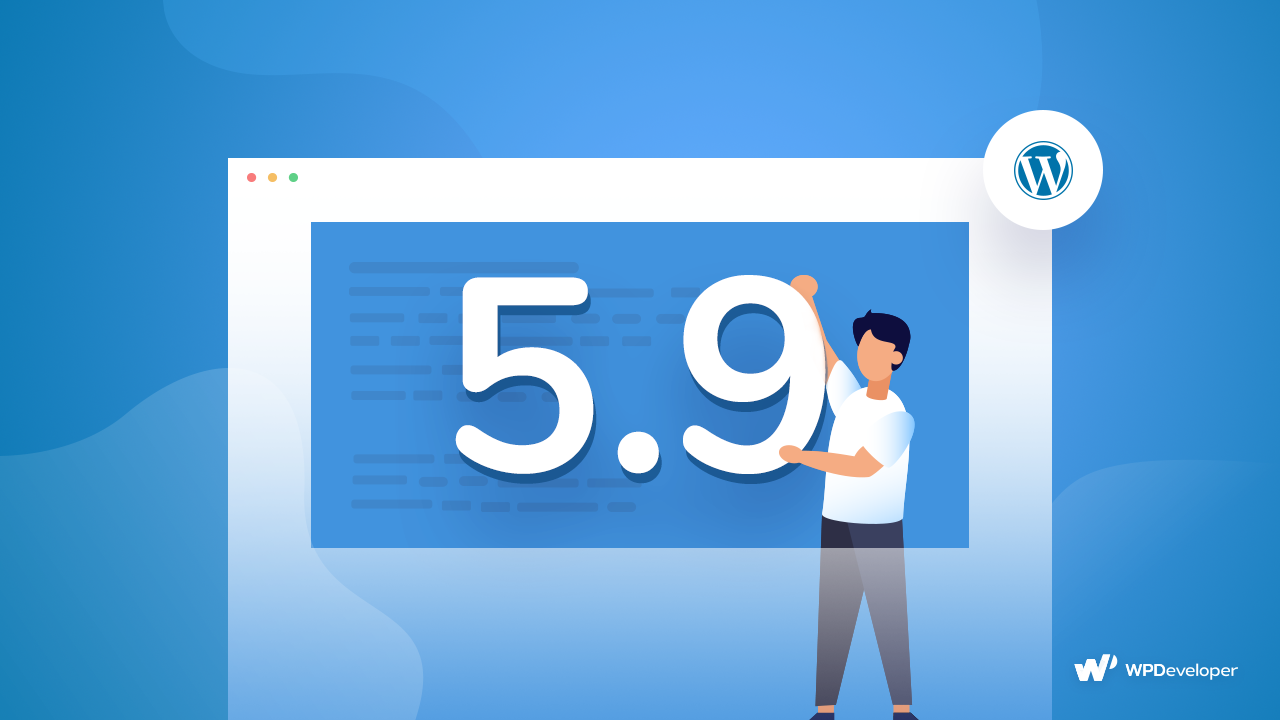 Diving Deep Into All New Features With WordPress 5.9
This new WordPress release comes with a revolutionary new template editor that allows users to effortlessly customize their post and page templates, as well as template parts such as header and footer with a stunning new visual interface. 
That's not all. WordPress 5.9 will make web designing with the block editor so much easier and faster with improved block controls, a new Navigation block, and an exciting new pattern explorer to easily browse through different block patterns and insert them into your web page. 
Let's dive deeper and explore all of these new features in more details below.
New Responsive Navigation Block & Design Tools For Block Editor
Site navigation is extremely important for enhancing user experience. And with WordPress 5.9, you can now experience a whole new block-based site navigation with the new Navigation block. With this block, you can create beautiful responsive menus and reuse them wherever you want, be it on a new template or when you are switching to a different theme.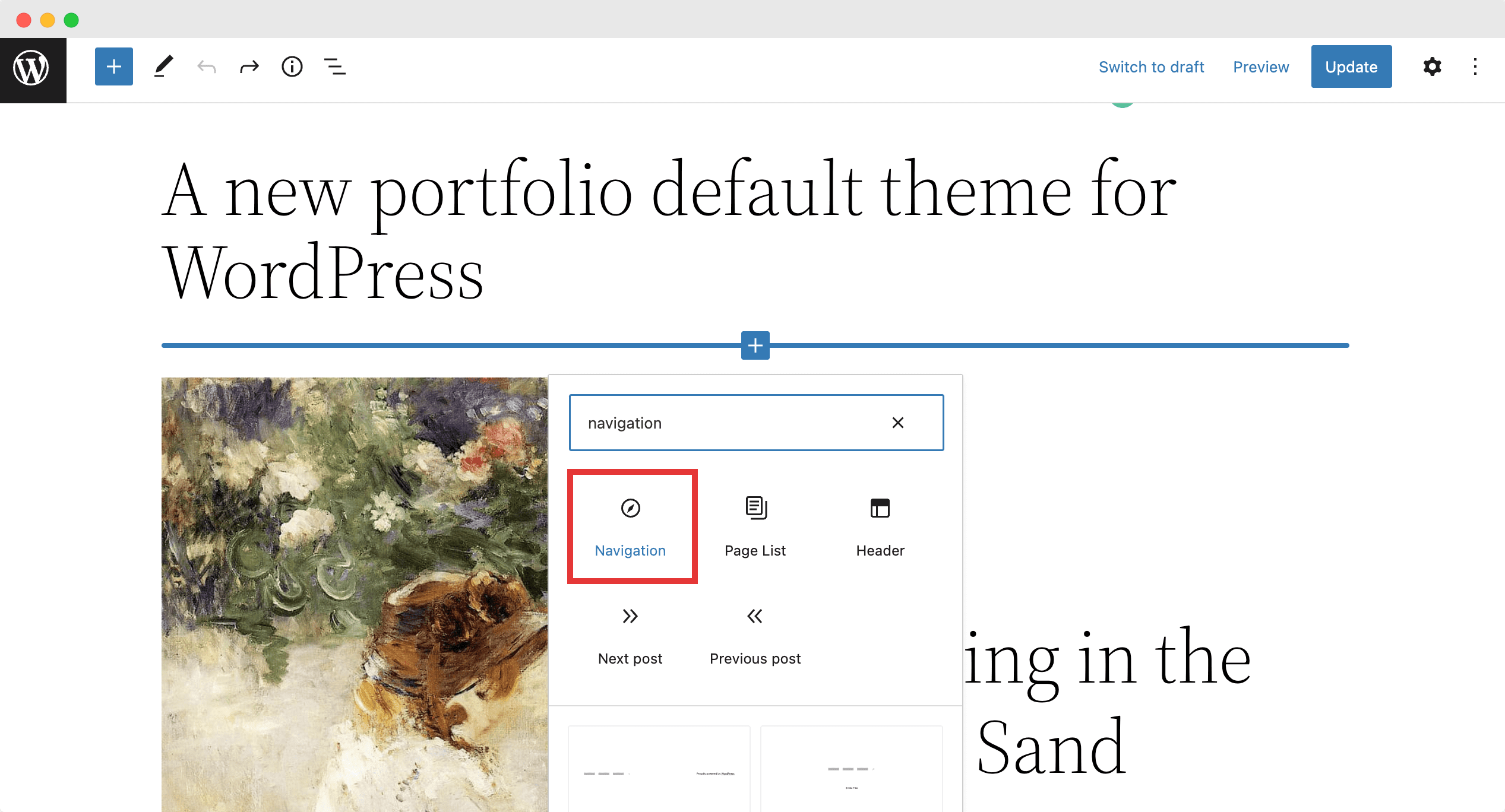 As the name suggests, this new navigation block helps you to edit your website's navigation menu, not only from a web design perspective but also to help with your site structure. It has been one of the most anticipated blocks that can help take the Gutenberg editor get closer to enabling full site editing.
What's more, this new navigation block allows user to create menus that can be effortlessly designed to mobile responsive, add more blocks with the navigation menu block itself and showcase all website pages.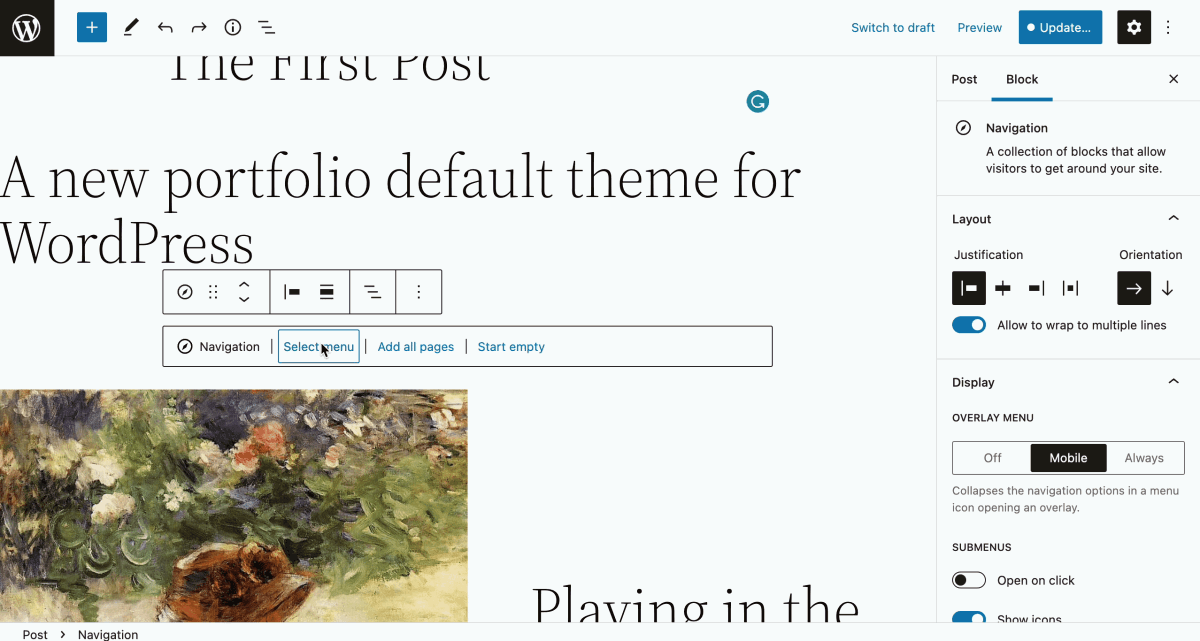 In addition to this, several new improved and more consistent design tools have been introduced with WordPress 5.9, along with enhancements to colors, typography and layouts.
We can expect several improved block interactions such as List View drag and drop, better toolbar controls for nested blocks, improved inserter between blocks and block-level locking for patterns.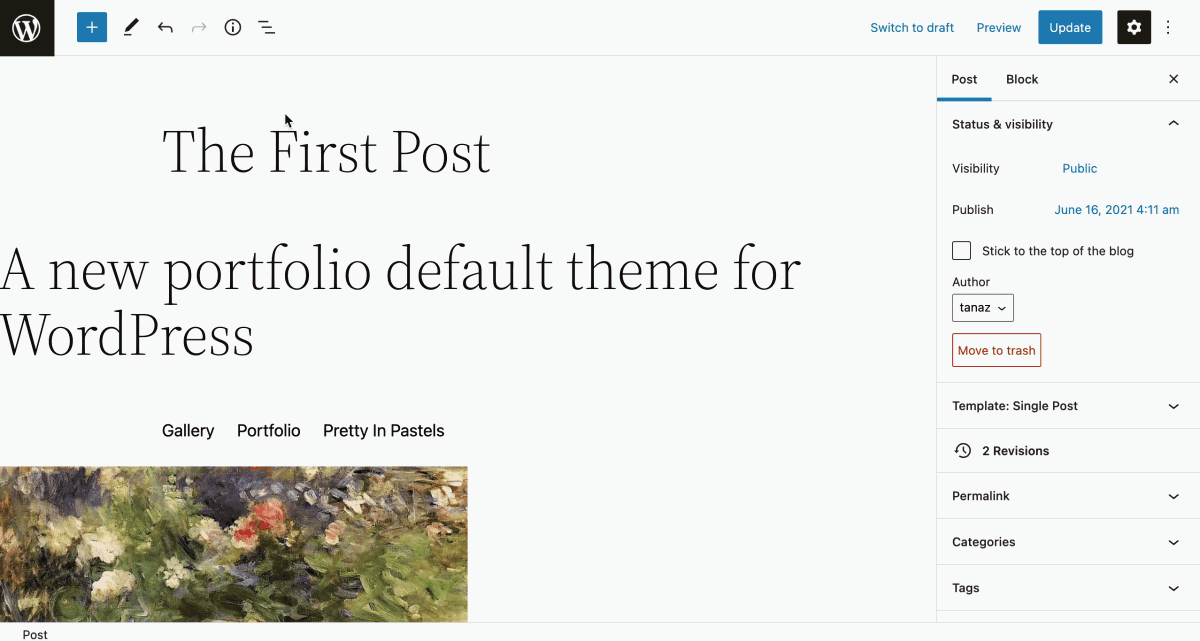 Insertion Of Patterns Directly From The Pattern Directory
The WordPress pattern directory was first introduced with the release of WordPress 5.8, and has been a game-changer for page building in Gutenberg. With the new WordPress release, we now get access to the Pattern Explorer, which lets you easily search for new patterns from the directory and insert them on your editor.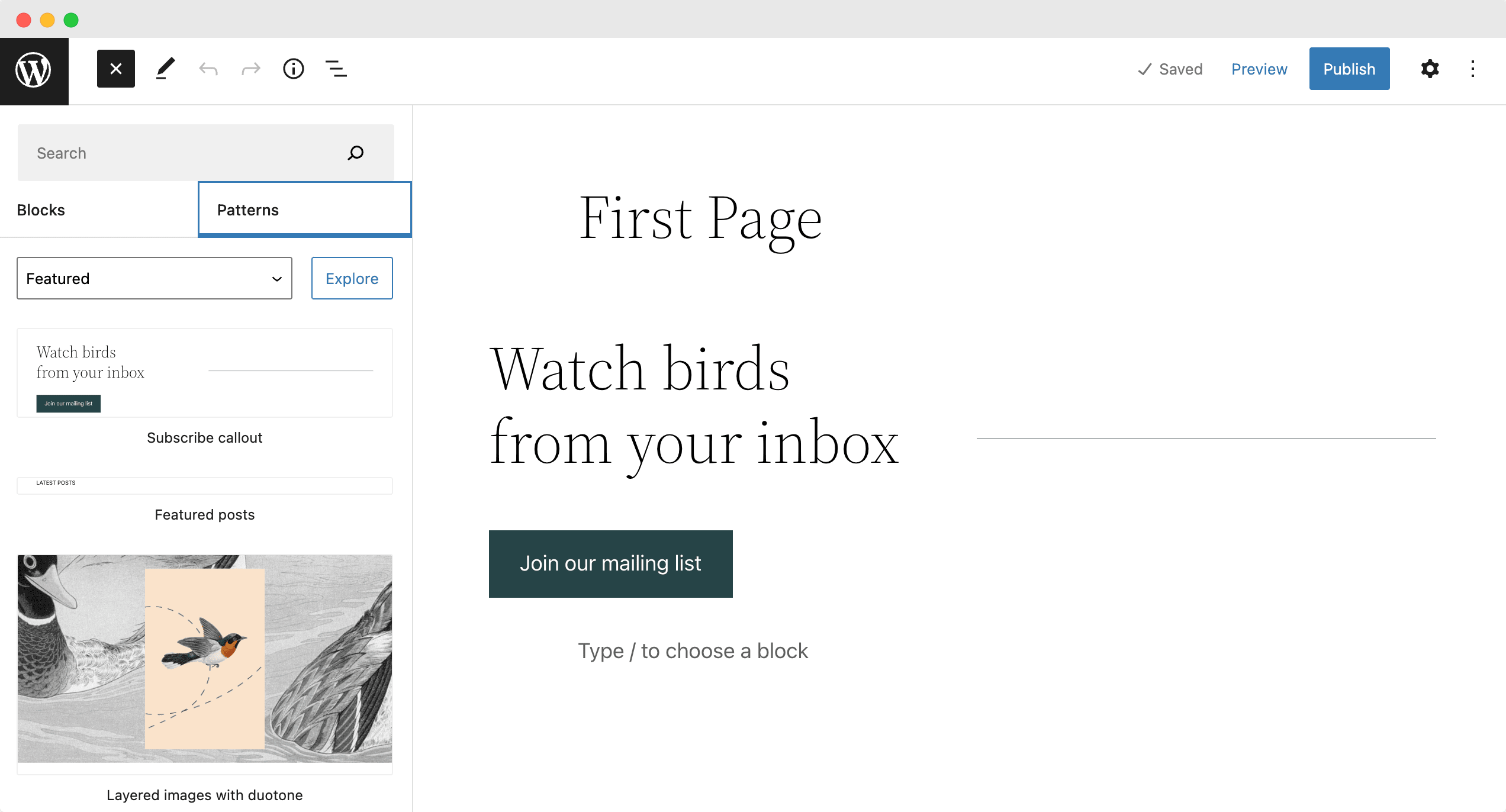 Previously, users had to copy a pattern from the pattern directory and then go back to the Gutenberg editor and paste it. This improved pattern insertion can make the process of using block patterns faster and much easier. 
Enhancing Full Site Editing With Gutenberg Editor
With WordPress 5.9, we get a step closer to achieving full site editing with Gutenberg editor. Creating beautiful web pages with the block editor is now much easier for all users with the new Site Editor in Gutenberg. 
You can access the Site Editor in Gutenberg by going to Appearance–> Editor as shown below.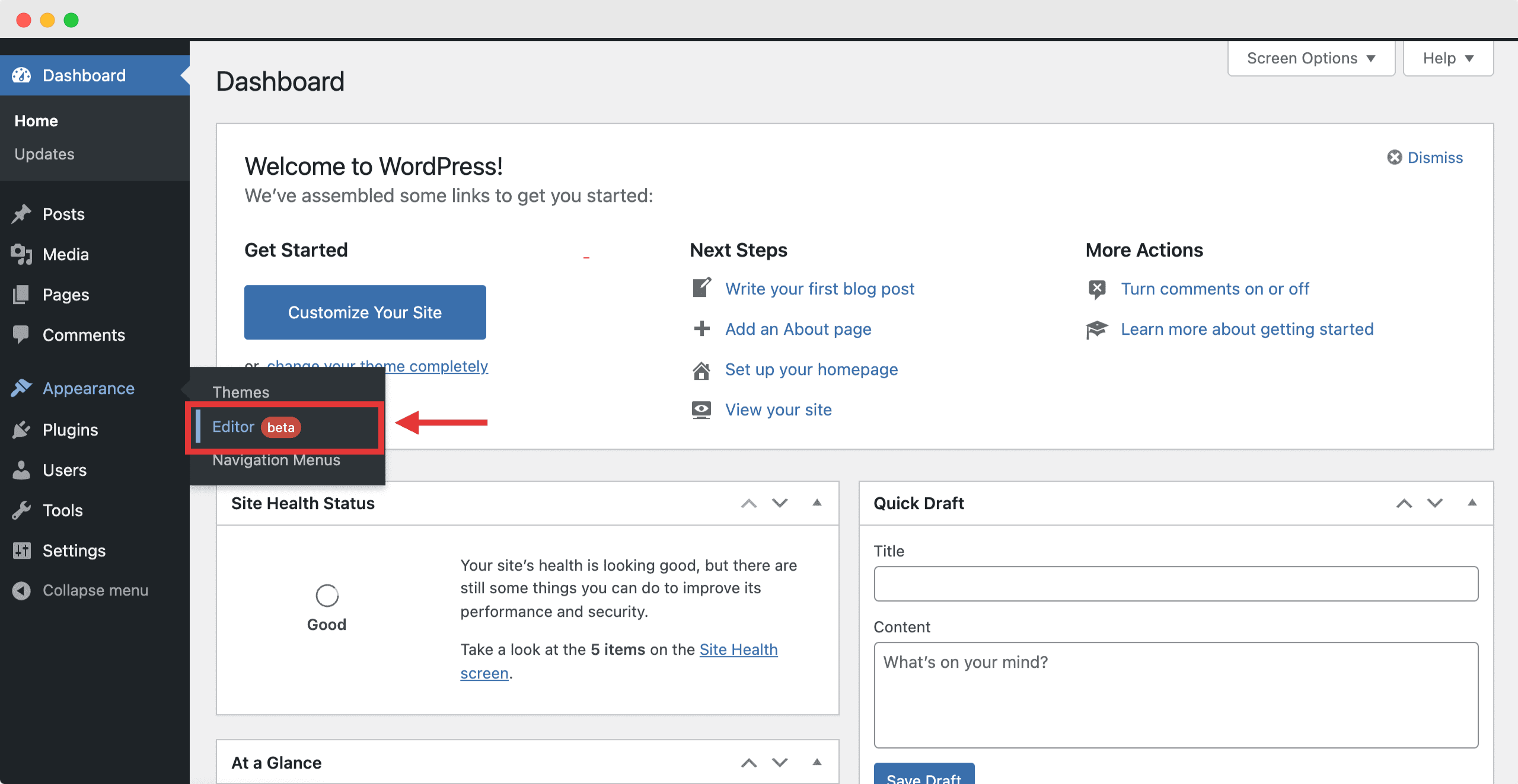 You will then be redirected to a new page where you can customize every part of your WordPress website in Gutenberg editor. To use the Style Editor from here, just click on the 'Styles' button next to the gear icon as shown below. You will now be able to configure different customization options for your website such as changing the typography, color palette, layouts, and much more.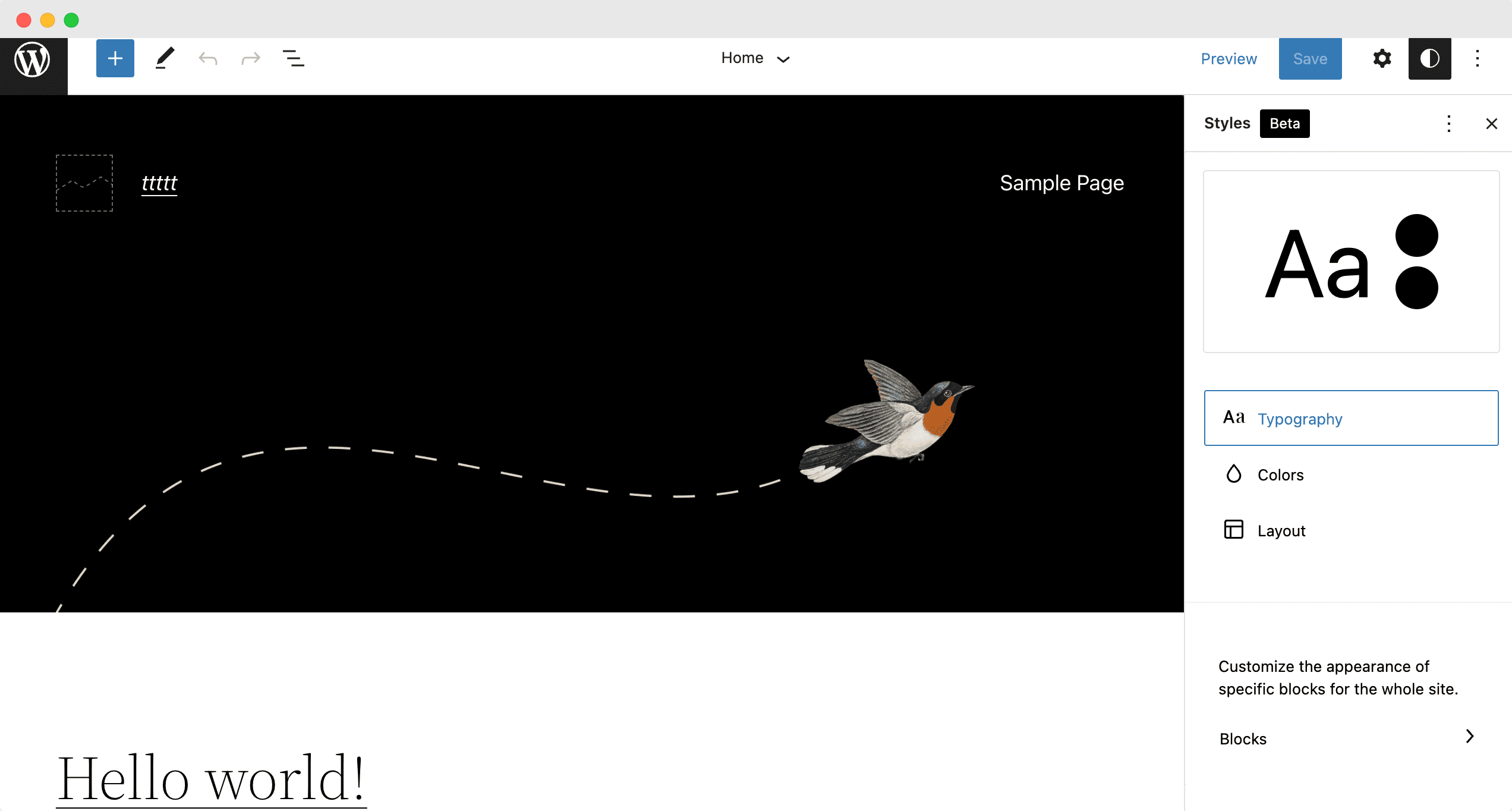 The New Template List View And Template Parts View
Moreover, from the Site Editor you can now also access the 'Template List View', which is an essential part of full site editing in Gutenberg. From the Site Editor, you can click on the WordPress icon on the top left corner of your page to toggle more navigation options. This will open the left-side panel where you can navigate to the Template List view.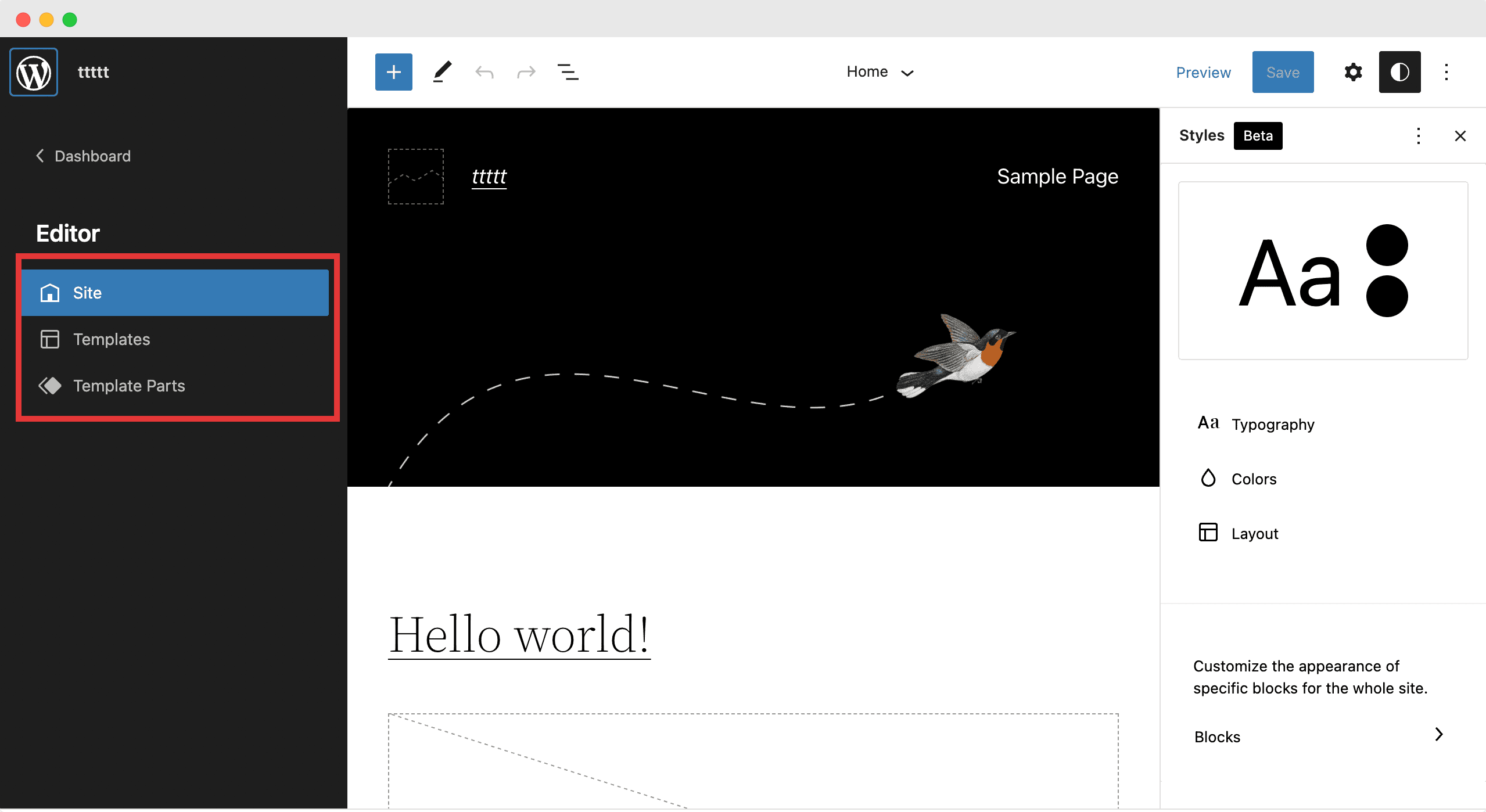 This way it is now easier for WordPress users to instantly navigate from their website home page to specific templates in their website straight from the Site Editor. Similarly, they can also click on the 'Template Parts' tab to customize specific template parts as well.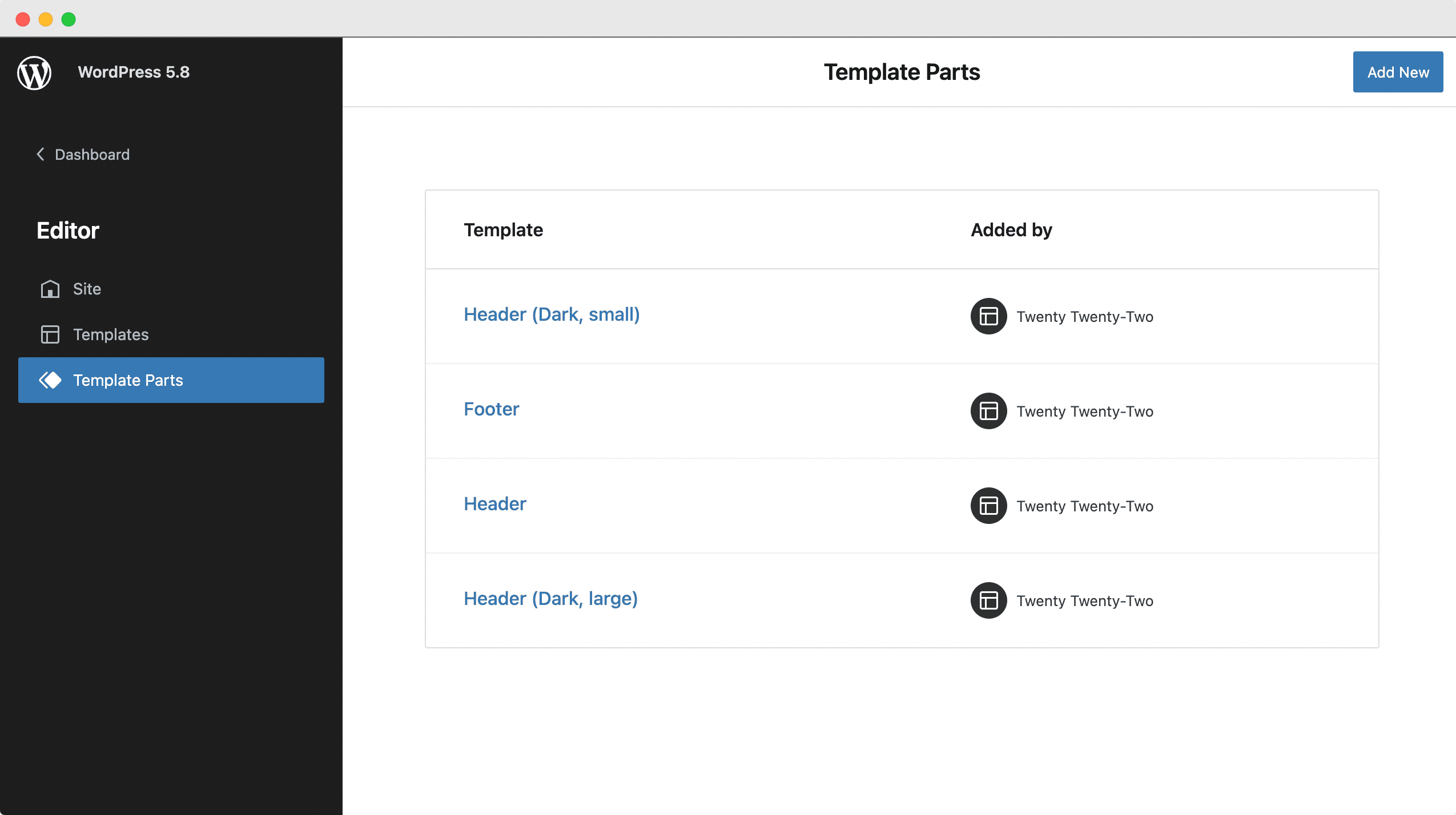 Introduction of A New WordPress Default Theme: Twenty Twenty-Two
Traditionally every year a new default WordPress theme is released and is named after the upcoming year. With WordPress 5.9, we get the stunning, new Twenty Twenty-Two theme, which will be the default theme for this year.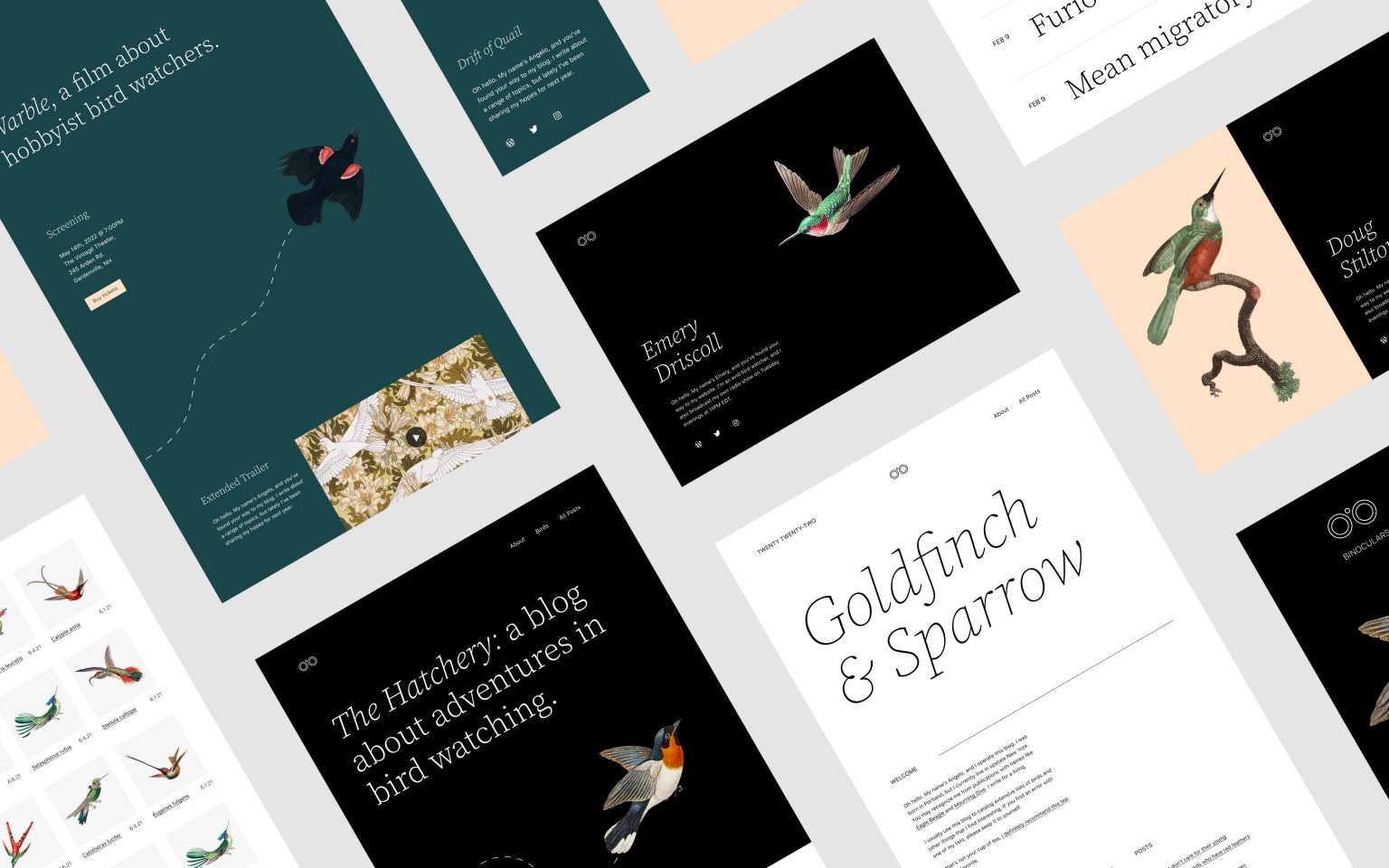 Featuring beautiful illustrations of birds in flight, simple typography such as Source Serif Pro, and a subtle color palette inspired by nature itself, Twenty Twenty-Two is the most lightweight and flexible default theme to be created for WordPress.
Twenty Twenty-Two also comes with tons of customization options and a variety of patterns, page templates, headers and footers to help you add your personal touch. Some patterns have been intentionally designed to be irregular, while others are more traditional, to help you add the perfect balance of playfulness and utility in your website design.
As you can see, WordPress 5.9 might have had a short delay, but this major update is worth the wait. So dive in and explore the default theme and all the exciting features that have been released with WordPress 5.9 today.
Enjoyed this post? Then make sure to subscribe to our blog for the latest news and updates about all things WordPress, or join our friendly Facebook community.