It is very natural to get nervous while creating a Landing Page for the first time. Thousands of people will land on that page and depending on its design, they will either navigate further into your website or outright close the tab. In this article, we will let you know how to create a stunning landing page using Elementor WordPress within a few minutes.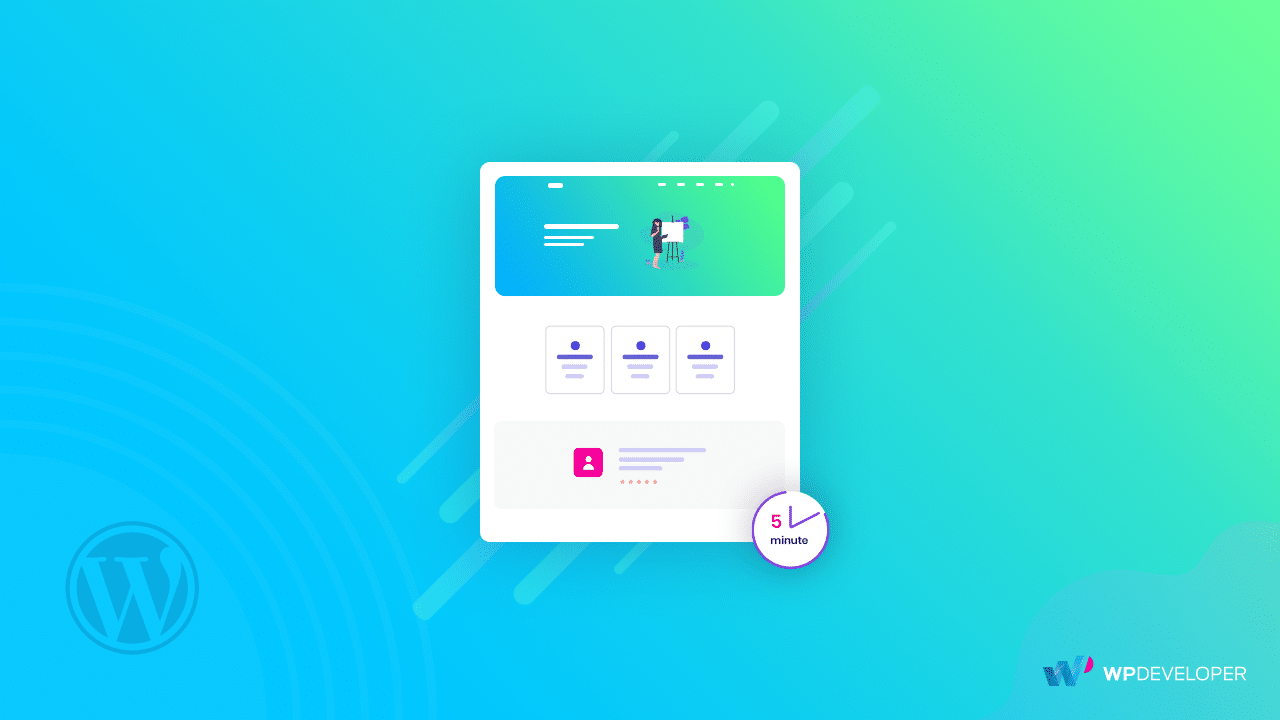 But there is no reason to feel nervous. With Elementor, you get all the tools to create a perfect Landing Page in minutes. Also, these tools will help you to capture all your design ideas in the right manner, save them as templates, export-import them. So, let's get started.
How To Create A Landing Page
The first thing you need to do is, set the layout of the Elementor Page to Elementor Canvas. Why, because you don' t want your website's sidebar, footer or header appear on your Landing Page.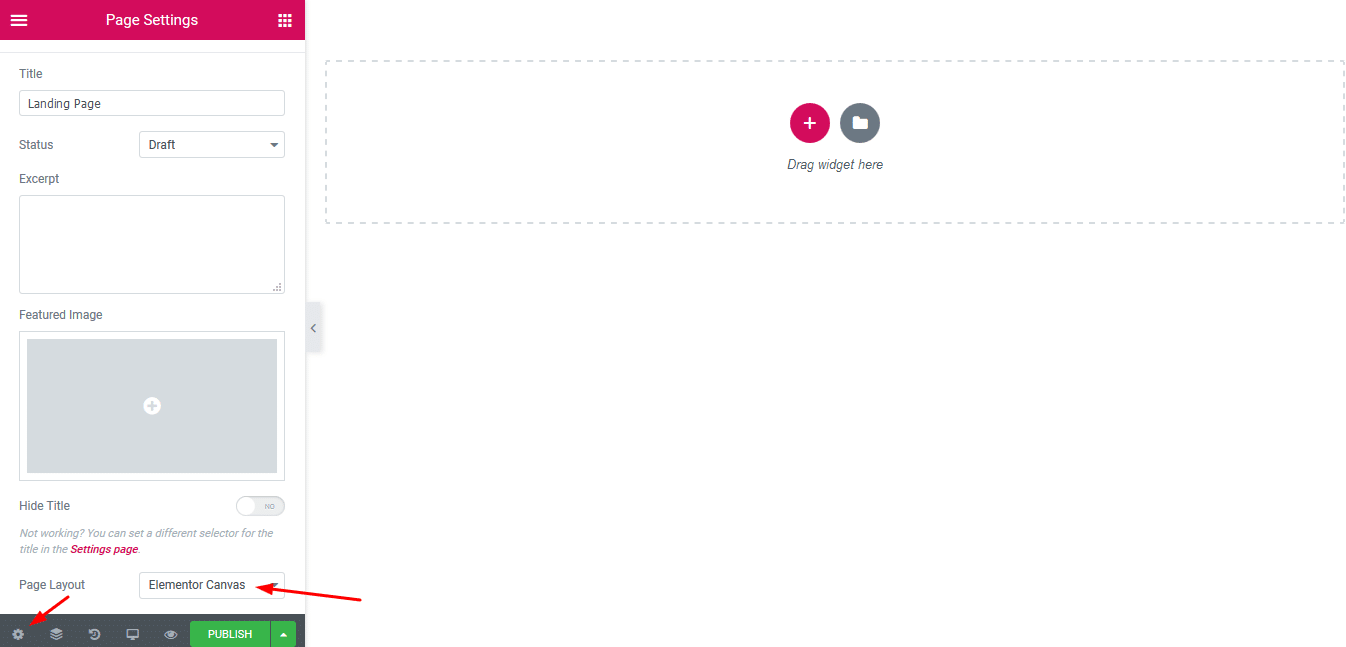 Once you have the Layout ready, now you need to insert a Landing Page Template. Simply type in Landing Page in the search box. There are a handful of Landing Page templates in the Elementor Library.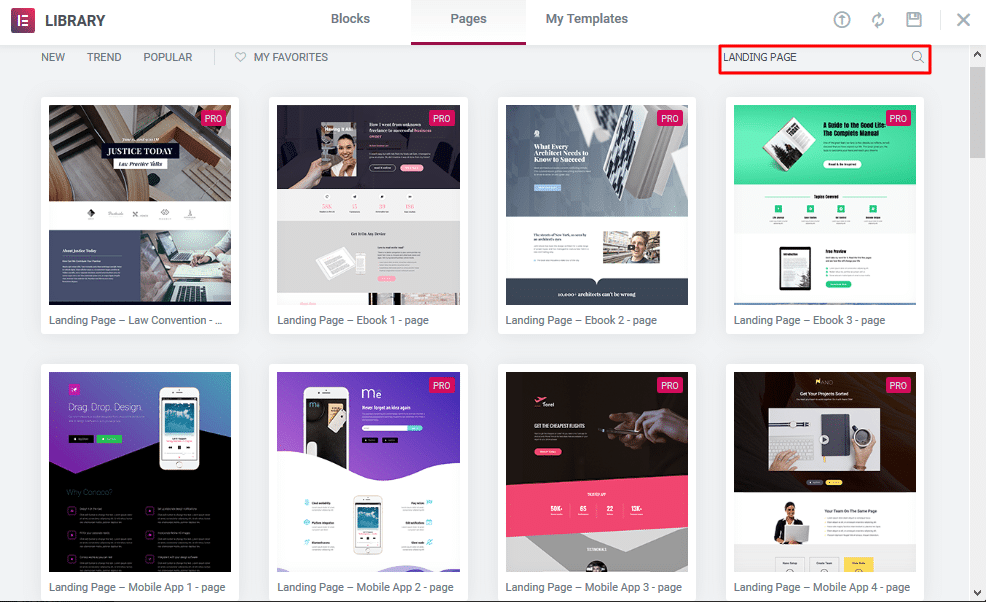 Once you have the Template in place, you need to fill out the content fields with your own content. Go slow, one by one, until you have placed your content inside every content field in the Template.
You don't want to forget replacing the content that came with the Template. That will not leave a good impression on your visitors. Here is a quick tip, go section by section scanning through every Text content first. After you get all the Text Content, you should move on to replacing the images that come with the Template.
Are you wondering this is too easy? Well, it is. But it's not fun this way, is it? You might want to create new sections yourself. But how do you do it without compromising the consistency in design? Here is how.
Reopen the Elementor Template Library and navigate to the Blocks Tab. Use the drop-down to find the section you want for your Landing Page.
For example, you might want to place a Pricing Section in your Landing Page. Simply pick Pricing from the drop-down. The Library pop-up will present a handful of Pricing Section Blocks.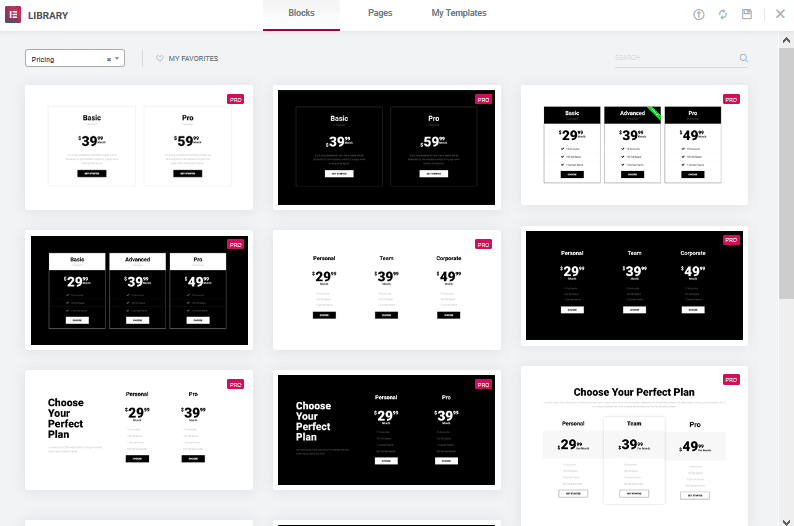 Pick the one that complements your Landing Page template. And then repeat the trick we talked about earlier. Go through the Text Sections first, then move on to the image sections.
Wrapping Up!
You don't need the use the Template right away, why not save it as a template and share it with others seeking a second opinion. Simply save the Landing Page as a template.
Why not create several ones before you pick the final one. But why, because it's worth it with Elementor.