It seems as if only a few years ago, the team of Essential Addons started its journey with the aim of enhancing pagebuilding in Elementor with unique and much requested widgets. Today, we are celebrating 5 YEARS of Essential Addons for Elementor! Time flies so fast, doesn't it? 🥳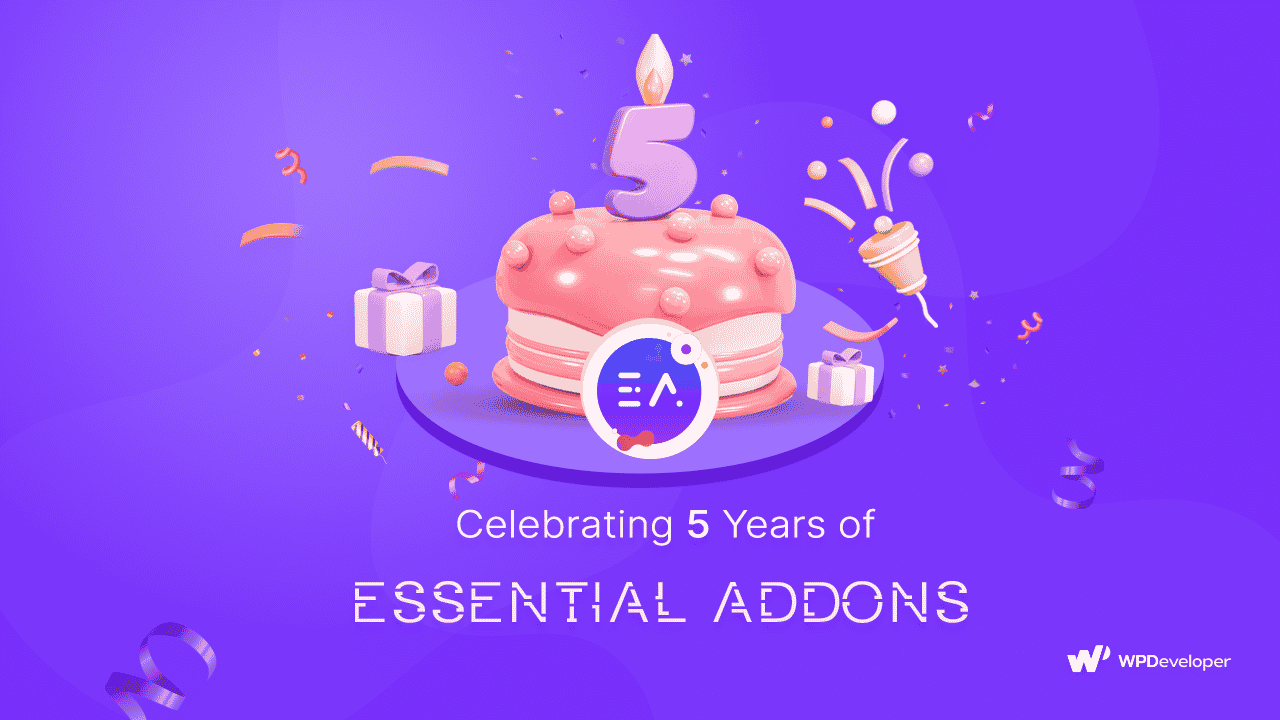 Starting from scratch, Essential Addons is now used to build a new website every 2 minutes, with more than 1 million users from over 180 countries. And not just this, it is now known as the number one elements library, getting recognition from Elementor itself. Achieving this tremendous success in such a short time would not have been possible without YOU, so thank you for the love and support you have shown us.
So, as a note of gratitude, we want to make this grand moment memorable with you. Get your party hats on and join us for an epic celebration of Essential Addons' 5th birthday with a SPECIAL SURPRISE. Keep reading to find out more.
Bring On The Party Hats: Essential Addons Turns 5!
These past 5 years have been nothing short of a wonderful adventure–one where we faced new opportunities to make web designing on WordPress a better, faster and more fun experience for Elementor users.
When we first started our journey, we were a team of individuals who loved using Elementor and wanted to explore how we could expand the library and come up with new ways to make page building more exciting than before. That's how Essential Addons came to be, all the way back in 2017.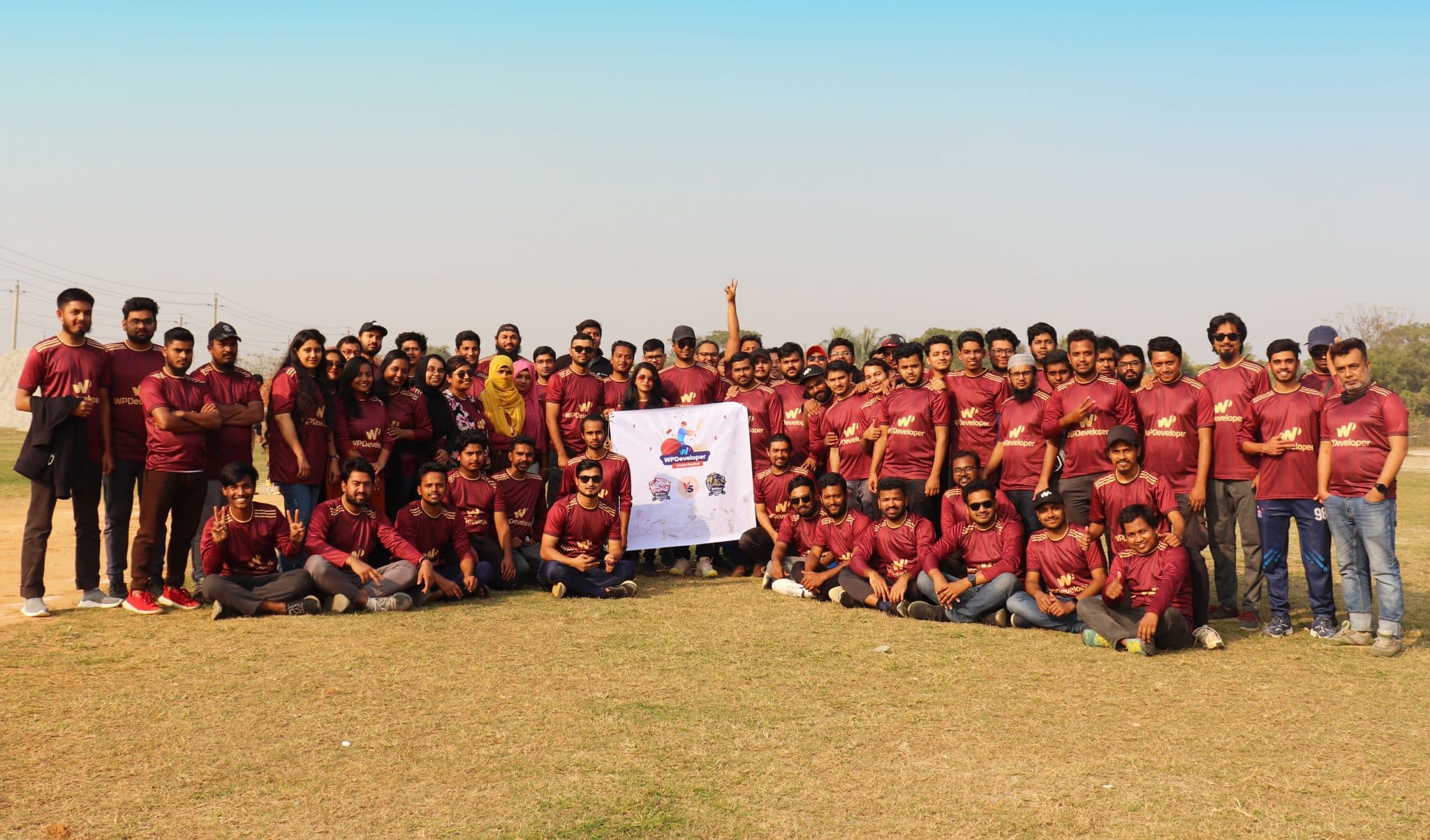 Back then, we'd started with only a few unique addons for Elementor, such as Post Grid, form plugins, Testimonials, Flip Box, and Pricing Tables. 
Soon, we were adding even more widgets that were much requested by the community, and before we knew it, we'd unlocked our very first milestone of 10,000 active users in only a few months!
Of course, that was just the beginning. Flash forward 5 years, and today, we are thrilled to say that we now have more than 80 exciting free and advanced widgets for Elementor, and nearly 2 million users from over 180 countries across the globe!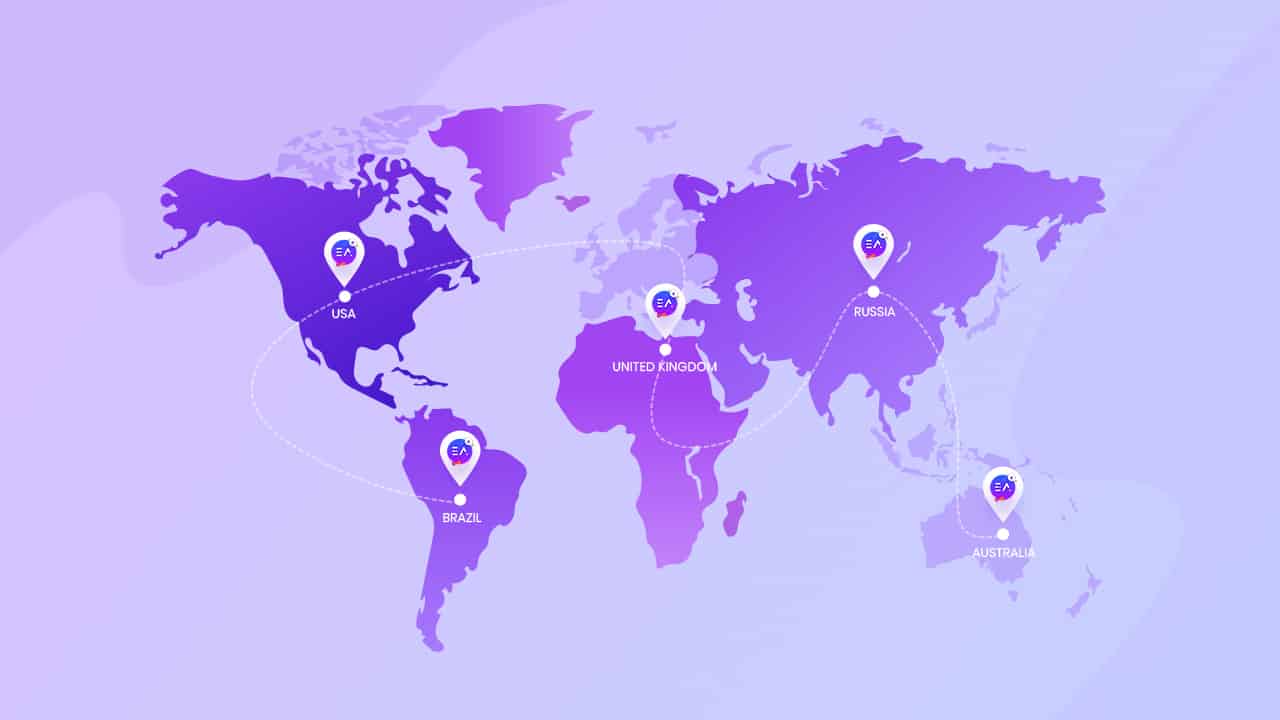 Needless to say, our team is super excited about our 5 year journey so far. So, let's see what our team members have to say as we reminisce about these amazing 5 years, and what big dreams we have for the future of Essential Addons!
Words From The Team: Celebrating Our 5 Year Journey
As we look back on the past 5 years of Essential Addons for Elementor, it's truly astounding how we've grown as a team and also as a community. Hear from our founder, M Asif Rahman, as he shares his thoughts about Essential Addons turning 5 today!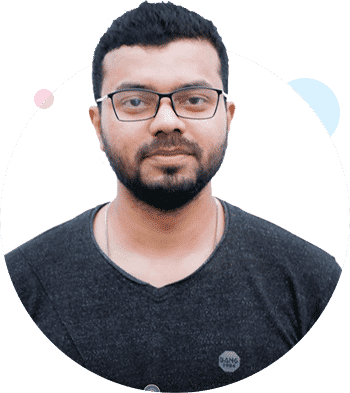 "It's been a fun ride, it feels so good to see how the entire web changed around with Elementor, and Essential Addons are important part of it. After 5 Years, we now power 1% of entire web, looking forward where we could make it further."
-M Asif Rahman, Founder
Hear from our CMO, Afshana Diya, as well. She has also been a core part of the 5 year journey of Essential Addons for Elementor and has some amazing thoughts and moments to share with you.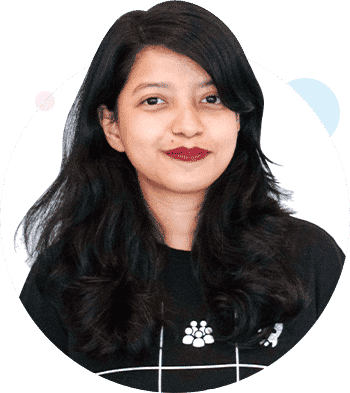 "Can you believe, in every 2 minutes there's a new website born with Essential Addons? On its 5th birthday, Essential Addons for Elementor has grown to become more than a plugin!


From the very starting, we celebrated milestones and achievement every months and now we are celebrating 5 years of Essential Addons with near about 2 million WordPress users from 180+ countries. A big thank you to all of you who have been there with us on this fun journey. I'm super proud about how Essential Addons & the team has evolved over the years and excited for what coming years will bring."
– Afshana Diya, CMO
Trivia Time: Things You Didn't Know About Essential Addons
As we celebrate 5 years of Essential Addons for Elementor, let's have a fun trivia session where we share some interesting stats and facts about Essential Addons that might surprise you! 
⏰ Every 2 MINUTES, A New Site Is Built With Essential Addons
After crunching a few numbers and tracking the explosive growth of Essential Addons, we can safely say that approximately every 2 minutes, a new website is being created with Essential Addons for Elementor. Mind blowing, right?
💥 1 Out Of Every 5 Elementor Sites Are Built With Essential Addons
Elementor website builder is used by more than 5 million users around the globe. And for every FIVE websites that are powered by Elementor, at least one among them also uses Essential Addons.
🏆 Essential Addons Ranks Among The Top 40 Of All WordPress Plugins
The WordPress repository has thousands of plugins available. In fact, there are over 60,000 plugins currently available on the WordPress open source project. And among these, Essential Addons for Elementor ranks at the top 40!
🌎 Essential Addons For Elementor Is Used In Over 180 Countries Across The Globe
Nearly 2 million Elementor users are creating beautiful websites with Essential Addons from more than 180 countries worldwide.
🛒 The First WooCommerce Checkout Addon For Elementor Was Released By Essential Addons
Essential Addons was the first to introduce the most anticipated and much requested WooCommerce Checkout widget for Elementor, which makes it super easy for you to create a stunning, fully functional checkout page in Elementor instantly without coding. 
🚀 Essential Addons Have Been Downloaded More Than 33 Million Times
In the last 7 days alone, Essential Addons has been downloaded more than 99,000 times. But overall, this widgets library holds a record of all-time download of over 33 million!
🇫🇷🇪🇸 More Than 8 Languages Are Supported By Essential Addons
Essential Addons for Elementor supports more than 8 different languages, and can be used with WPML to create stunning multilingual websites.
🔥 Essential Addons Have Had More Than 170 Releases So Far
Till date, there have been more than 170 new releases for Essential Addons for Elementor.
💡In Total There Has Been Over 1,85,749 Lines Committed
So far there has been 1,85,749 lines of code added to Essential Addons for Elementor, to bring you all the exciting widgets while ensuring smooth, lightning speed performance.
Community Showcase: Favorite Moments With Our Beloved Users
In the past 5 outstanding years of Essential Addons for Elementor, we have grown exponentially as one of the most popular Elementor widgets libraries for WordPress. Starting from scratch, we have not only reached but also surpassed the BIG 1 million active users milestone!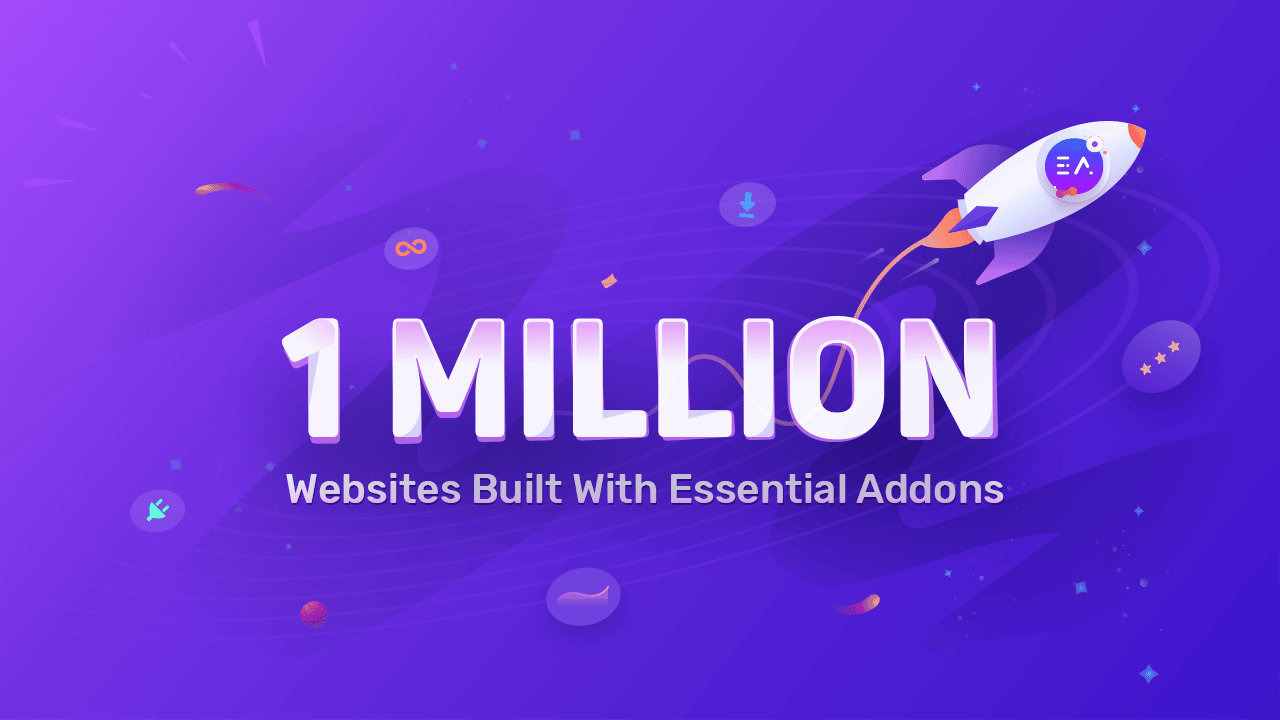 Building Our Global Community Of Over 4500 Essential Addons Users
With all of you onboard, we now have a massive, friendly Facebook Community consisting of almost 5000 Essential Addons users. You will be able to communicate and network with users from the global WordPress community ~ from new Elementor enthusiasts to seasoned developers. 

Once in the group, you can share exciting ideas, inquire about widget or page-building-related challenges you are facing, and discuss the projects you're working on.
Whether you need answers to a problem or want to learn about the latest updates from our team, you will always find our dedicated support team and super friendly group members you need to create engaging web pages in a single place. 
We want to encourage the sense of community among our beloved Essential Addons customers and users. You will always find a space to seek support, provide actionable feedback and insights.
Connecting With Elementor Enthusiasts In Our Local Community
For the past five years, we have been eagerly connecting with other Elementor enthusiasts in our own local community. Since 2017, we have been actively trying to help our local community to learn more about pagebuilding in Elementor.
So far, we have successfully organized 9 Elementor Meetups in Dhaka, Bangladesh, with the most recent one being held on June 25th, 2022. During this most recent meetup, we had a very interactive session on "Development and Marketing Tactics for Small Businesses".
2500+ Five Star Reviews And Counting
At the end of the day, one of our biggest successes till date is winning the support and love of our users. Our goal is to continuously make your Elementor experience smoother than before and help you express your creativity when it comes to designing websites with Elementor.
And so, whenever we hear kind words from our users about how much they love using Essential Addons, we feel inspired to work even harder every day.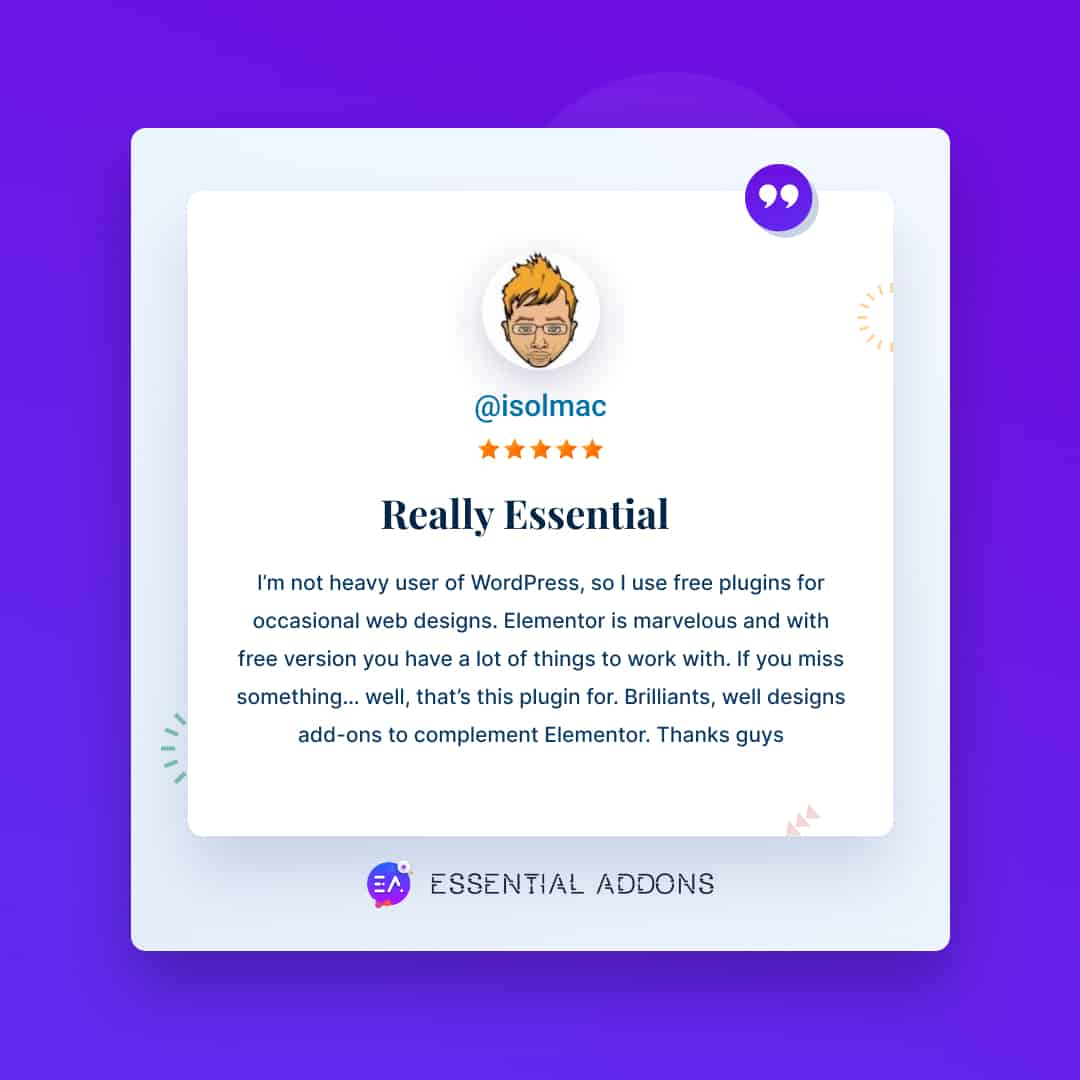 In fact, because of the immense love and support that our users have shown, we are proud to say that in 2021, we unlocked yet another amazing achievement: Essential Addons for Elementor had won the Gold Award for being the number #1 Elementor widgets library during the WP Awards 2021! 
In addition to this, over the past 5 years we have been recognized by several renowned publications in the industry.
Recently, Essential Addons was featured for an exclusive Thought Leadership Interview by none other than the Elementor team themselves! Check it out below.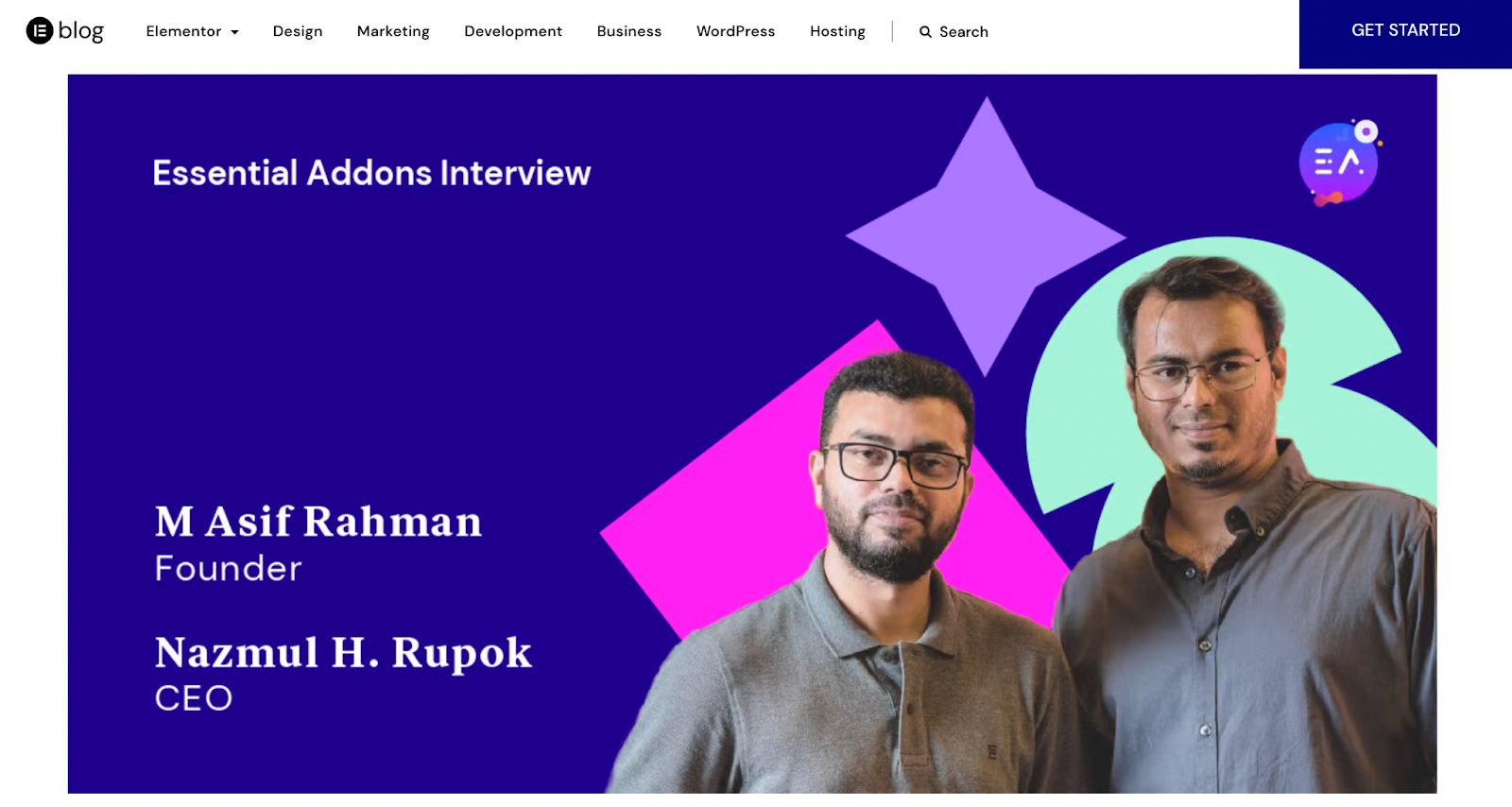 We are humbled to have been recognized for our contributions to the Elementor community, and look forward to bringing in even more innovative ideas as Elementor evolves and changes the way we design websites without coding on WordPress.
Introducing More Than 2000+ Ready Elementor Templates
Another very big, notable achievement for us at Essential Addons is the introduction of more than 2000+ ready Elementor templates. While we are always constantly trying to bring more new fun and creative widgets to enhance page building in Elementor, we have also been trying to make it easier for our users to get their hands on thousands of ready designed templates. 
With this goal in mind, we came up with Templately–the ultimate templates cloud for WordPress that lets you browse through thousands of ready designs for creating any kind of website instantly. Whether you are looking for templates to create personal portfolio websites, eCommerce websites, or even any event website, you can easily find them on Templately.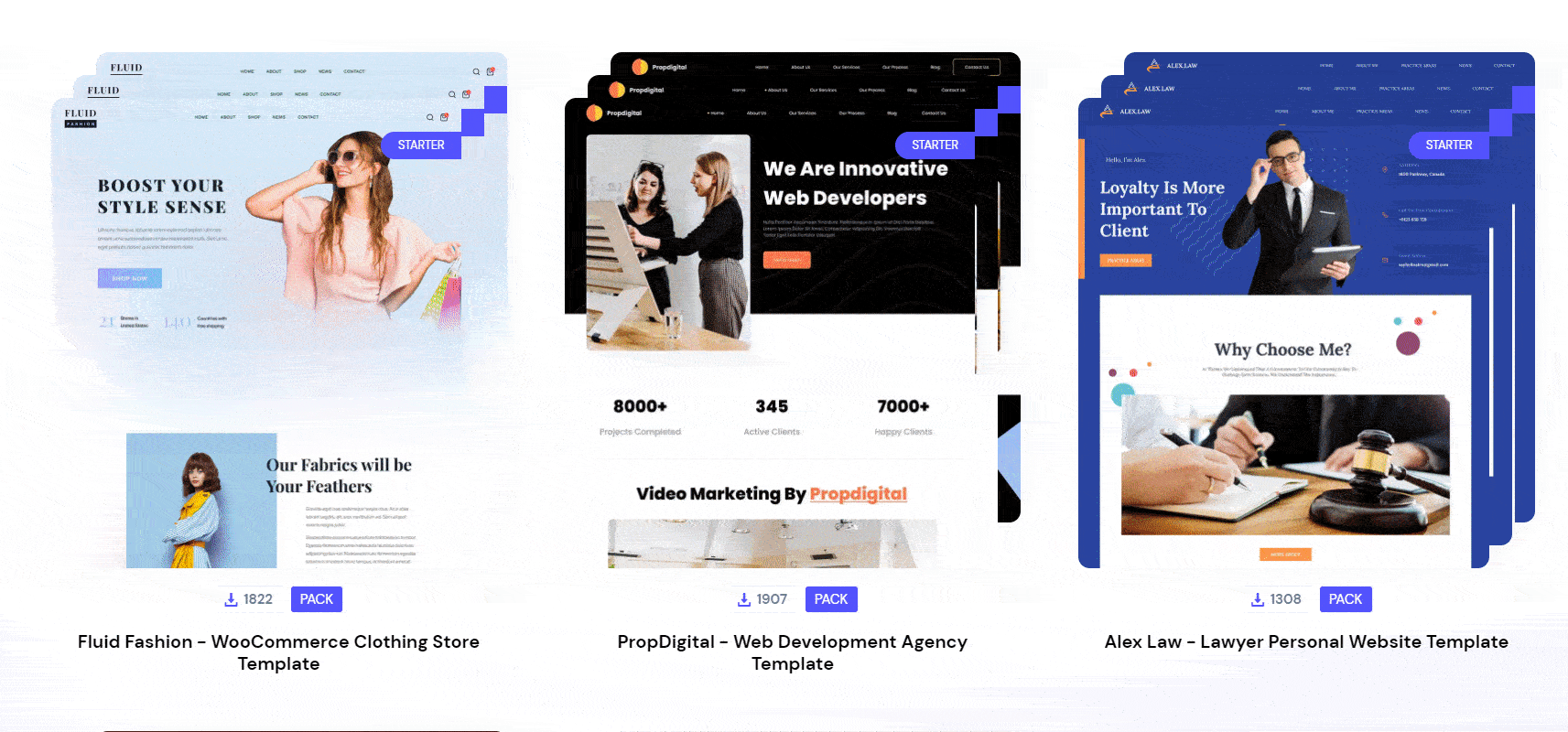 Of course, that's not the only thing that makes Templately a unique resource for Elementor templates. It also comes with seamless cloud collaboration features that allows you to save your designs on cloud and share them with any one to make the web design process faster and more collaborative.
Wrapping Up With A Special Birthday Treat For Our 1 Million+ Users!
And as promised, on this special celebration of 5 years of Essential Addons, we have a surprise stored just for YOU. We bring you one of the biggest sales of the year with up to a whopping 35% OFF on all the premium packages of your favorite Elementor widgets library.  
So, what are you waiting for? Now it's your time to grab this amazing opportunity and power up your websites to a new heights effortlessly. 🎉
We always adore your amazing support, feedback, and love. Let's get connected on our official Essential Addons group on Facebook and become a part of our amazing global community.
Note: This offer has ended and is no longer available.