Inclusivity is at the very core of the open source project, WordPress. In this modern era of the latest technology and most advanced services, it is crucial to ensure that it is completely accessible to all users, everywhere, regardless of which market or industry your website belongs to. This can include taking necessary steps to make the sites accommodate for anyone with visual complications to taking measures for adding link skipping options, and much more. It's time you make all the adjustments necessary to ensure accessibility for WordPress for all your users.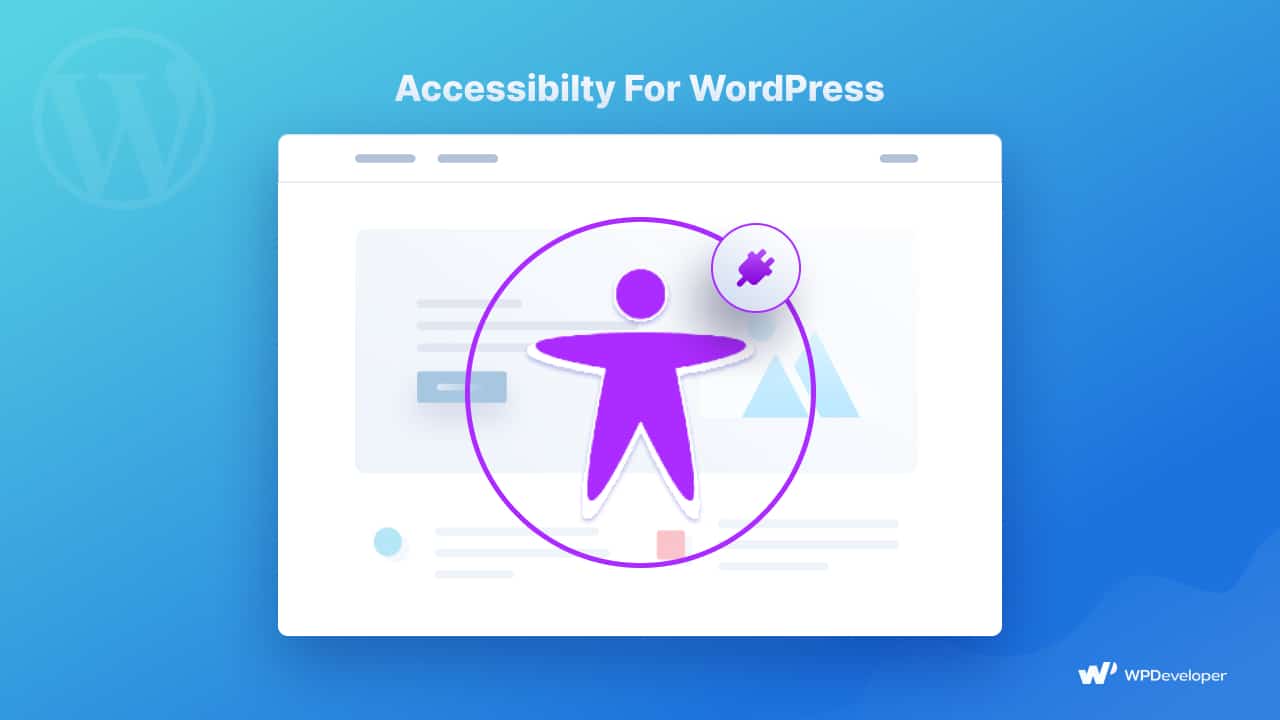 Web accessibility takes time and effort to master, but it should always be a priority for all WordPress administrators – regardless of whether they are just starting a new website or already running a successful one. While no WordPress plugins can address all accessibility difficulties that your users might face, many of these tools can assist in identifying and correcting such issues, as well as providing assistance on how to do so.
And so, with this comprehensive guide, we bring you a complete guide along with a list of the most appreciable plugins that bring you the needed facilities for accessibility for WordPress. Therefore, without any further ado, let's find out more about this really vital matter.
Importance Of Ensuring Accessibility For WordPress
To begin our guide, here's a real-life example that might help you understand the importance and necessity of making your WordPress website accessible:
A visually impaired customer, Guillermo Robles, once took Domino's Pizza to court with the accusation that he could not place an order online through the pizza store's website. And the judge ruled in his favor with significant repercussions for the site owners.
Also, it's important that you should be aware that in the United States, every company website must comply with WCAG and ADA regulations, while other countries have their own set of guidelines. And the issue of accessibility has received a great deal of attention in all of these legal frameworks.
Regardless of where your business is located, you must assume that a fraction of your target audience will have difficulty reading your site – it could be due to poor vision, color blindness, mobile inaccessibility, or more. So, it is in your best interest to make your website as accessible as possible to them, no matter whether you own an eCommerce store, a company website, or a personal blog.
How WordPress Accounts For Ensuring Accessibility For All
To accommodate accessibility, WordPress comes with features that are pre-installed at its core with default themes and plugins. But what you need to understand here is that, with every customization that you make to your website to make it your own and to align with your brand image, it takes away from the built-in facilities for accessibility for WordPress.
Where To Add Accessibility For WordPress Websites For Inclusivity?
Therefore, when building your website, you need to try to make every aspect of your website accessible for users of all types. But understandably, that can be quite a tricky task to accomplish. So below, we have listed sections where you apply your focus first:
✅ Website Pages ✅ Navigation
✅ Static Images ✅ Video & Visual Media
✅ Animations ✅ Text & Readability
So what to do in such situations where you're losing built-in accessibility for WordPress from these areas of your website? As we have already mentioned earlier, you need to optimize your site in a way that provides the minimum facilities required to accommodate accessibility for WordPress.
Improving Site Compliance With WordPress Accessibility Plugins
One way to accommodate accessibility for WordPress is to use custom codes. Technically, it is possible to improve the accessibility of your website by using accessibility-ready color schemes or schemes if you know some HTML and CSS.
However, understandably, that is not an easy solution for a large fraction of WordPress users with no coding knowledge. So the best step to take in such situations is to use accessibility plugins built specially to suit all your website needs.
Benefits Of Using WordPress Accessibility Plugins
Accessibility plugins for WordPress, noticeably, take into account the needs of users with physical constraints with much care. In comparison to other business or personal websites on the market, the most obvious benefit of using plugins developed specifically with accessibility for WordPress in mind is that your website will become more inclusive and accessible to all visitors, users, and potential customers alike.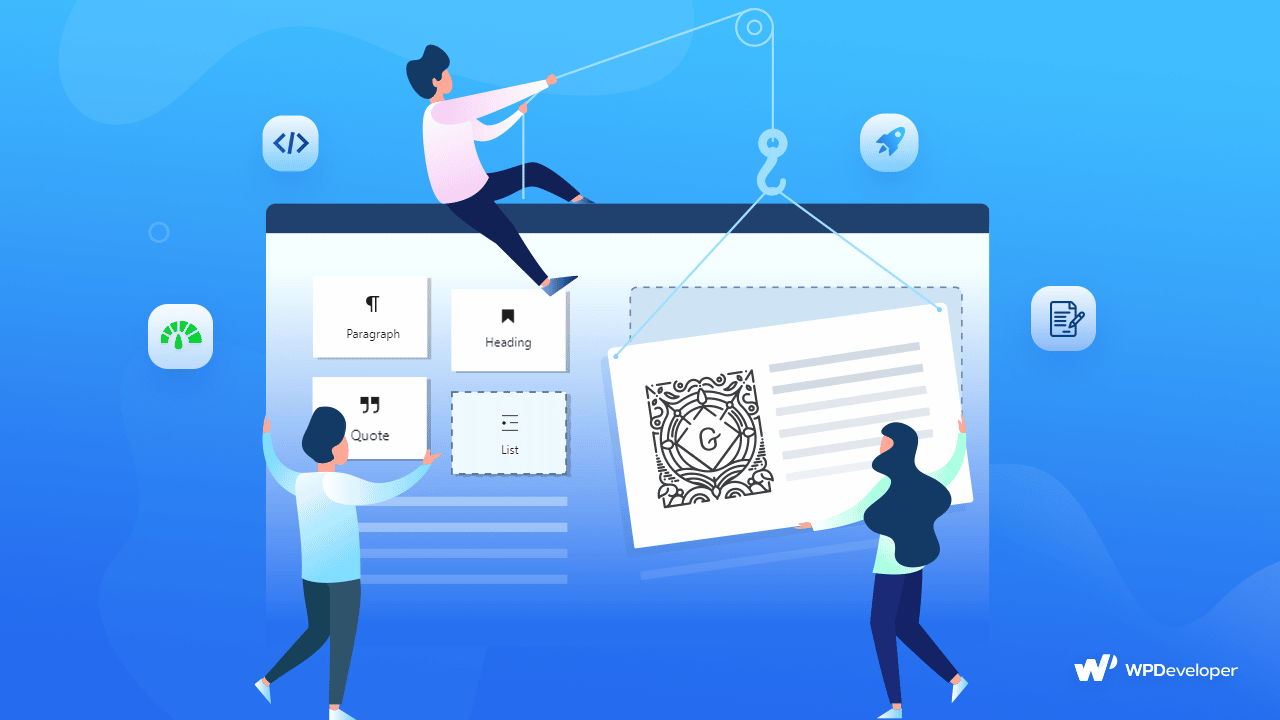 Moreover, as already mentioned on this blog, the US Department of Justice requires all private businesses and entrepreneurs to maintain website accessibility guidelines. As a result, not only will this help you avoid discrimination and legal concerns, but it will also enhance your site's reputation and credibility. However, this isn't the only reason to use accessibility plugins.
With each enhancement you make to your site, your visual media or content will reach more traffic, quickly increasing engagement rates and conversions. And with this, you can boost the SEO of your website and see your search engine rankings skyrocket.
Finally, it goes without saying that using WordPress accessibility plugins will undoubtedly improve customer satisfaction and experience. Your website will be a clear winner with users all around the world because of the exceptional facilities it offers, helping to boost your brand's image to new heights.
Top 6 Best WordPress Accessibility Plugins For Your Website
And so, we have researched and created a list of the top 6 best WordPress accessibility plugins that can be the perfect match for your website to include all the right features for special website users. Read below to find out more and choose the perfect one for you:
🦽 WP Accessibility
To top our list, we have the WP Accessibility plugin as one of the best options for addressing common WordPress accessibility issues that might appear on your website. It is completely free, and sports numerous accessibility features to help get your materials across to a much larger audience. It adds many accessibility features without requiring admins to write a single line of code, and all of these options can be enabled or disabled as needed straight from the settings menu in your site dashboard.
The plugin is designed in such a manner that even users with serious vision impairment will be able to distinguish colors and read text on your website with ease. It also includes a useful Diagnostic CSS option as well as a color contrast checker tool to help you better customize your content. Skip links, which are links to the different content on the page, are a standout feature of this plugin; readers can use skip links to jump to different parts of a page and avoid reading irrelevant content.
Also notable is this plugin's ability to place an outline around focusable content such as a link, button, text input, or otherwise. Plus, you can customize the color of this outline to fit your site. In addition, the plugin can specify the language of your pages (for screen reader pronunciation), add long image descriptions (for items like charts and graphs), and add post titles to "read more links" (so the destination of the link is clear), remove redundant title attributes, and more.
🦽 One Click Accessibility
One Click Accessibility comes next on our list of WordPress accessibility plugins that are not just free but makes several user-friendly modifications to your WordPress website to account for anyone who might face problems due to their impaired capabilities. There is no complicated setup process involved, and your site's content is not altered in any way. You simply need to install the plugin to get access to its features.
It enables basic accessibility enhancing tools needed to add skip links to your pages, outline focus content, underline your links, resize fonts, activate high contrast and negative contrast, link to sitemaps, and more. All of these measures make your site not just more accessible, but more SEO-friendly as well.
🦽 WP Accessibility Helper (WAH)
Next, there's WP Accessibility Helper, a user-friendly WordPress accessibility plugin with the features you'll need to improve your site's content navigation and visibility. You have complete access to a simple admin panel feature where you can enable or disable various accessibility settings to enhance your website.
WP Accessibility Helper offers some great new features like a light-off option and dark or light sidebar themes, in addition to the usual contrast and color changes seen in other accessibility plugins. It also lets you remove complicated animations and aesthetics from a page with a single mouse click. Apart from that, it includes various useful custom widgets with functions such as color inversion, grayscale, cookie deletion, and more.
🦽 Web Accessibility By accessiBe
Next on our list is Web Accessibility by accessibe, which is a free SaaS. Accessibility on the web is greatly improved by the team of accessiBe. This software tool uses artificial intelligence (AI) to scan your site for accessibility issues on both the back end and front end. It learns the purpose of your web content and adjusts alt tags, ARIA attributes, icons and buttons, forms, and other elements to provide a better, more accessible user experience.
accessiBe also alters the structure of your pages to make them easier to navigate with the keyboard, including changing drop-downs, pop-ups, forms, buttons, and skip links. The program also searches for content changes on a daily basis, minimizing the amount of time it takes to make changes to your site.
🦽 Accessibility By UserWay
Accessibility By UserWay is a plugin that makes your website more accessible. It is a premium subscription service for site owners who want to improve accessibility by using automation in WordPress. Its AI-assisted scanning tool examines your site for accessibility issues without modifying the code, focusing notably on keyboard-only navigation.
In addition, UserWay provides a free widget that allows you to make simple accessibility changes to your website. Color controls and color contrast, keyboard navigation, focus, and more may all be controlled with it. See UserWay's compassion chart for a complete breakdown of the differences between the paid service and the free widget.
🦽 WP ADA Compliance Check Basic
And finally, to conclude our blog, WP ADA Compliance Check Basic is a free WordPress scanning plugin or solution that helps you find accessibility issues on your site. It allows you to scan for 51 different types of errors, but you can only scan fifteen pages or posts at a time. While the aforementioned plugins update your website to meet accessibility requirements, this free plugin doesn't. Instead, it searches your website for accessibility issues and generates reports with recommendations for how to fix them.
ADA Compliant WP Check Basic runs a scan of your site's web pages and recommends ways to improve based on 76 different categories of errors. When the scans are finished, a full report is generated instantly. However, you'll need to subscribe to the PRO edition if you want tools to assist you to fix issues identified by the scans. What's more, it constantly checks your entire site and sends you an email if any mistakes arise.
Boost User Experiences For All By Improving WordPress Accessibility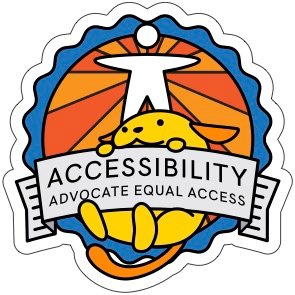 With that, we want to complete our guide on accessibility for WordPress. But before we leave, we want to introduce you to WordPress' own platforms focused on accessibility. First, you can find the entire WordPress Accessibility Team on the platform itself, who are specially trained to provide their expertise across the project to improve the accessibility of WordPress core and all of its resources. And for all of you Twitter users, you will be able to find the same team on the social media platform and join 3,000+ followers and become a part of the community that promotes inclusivity on their WordPress websites.
We hope this blog is easy to understand and helpful for all new and seasoned website owners, no matter the type of site you are building. Let us know of your experience with boosting user satisfaction with ease by commenting below; we would love to hear from you. Join our Facebook group to communicate or subscribe to our blog for more useful tutorials, the latest news, and updates.