Given the huge talent pool online, finding the best platforms to hire WordPress developers who are highly skilled can be quite challenging. Dozens of resumes and applications are piling up on recruitment sites every day. So, where do you look when searching for a talented individual when you have an important project underway? Well, in this blog, we have listed the top 10 best places to hire WordPress developers.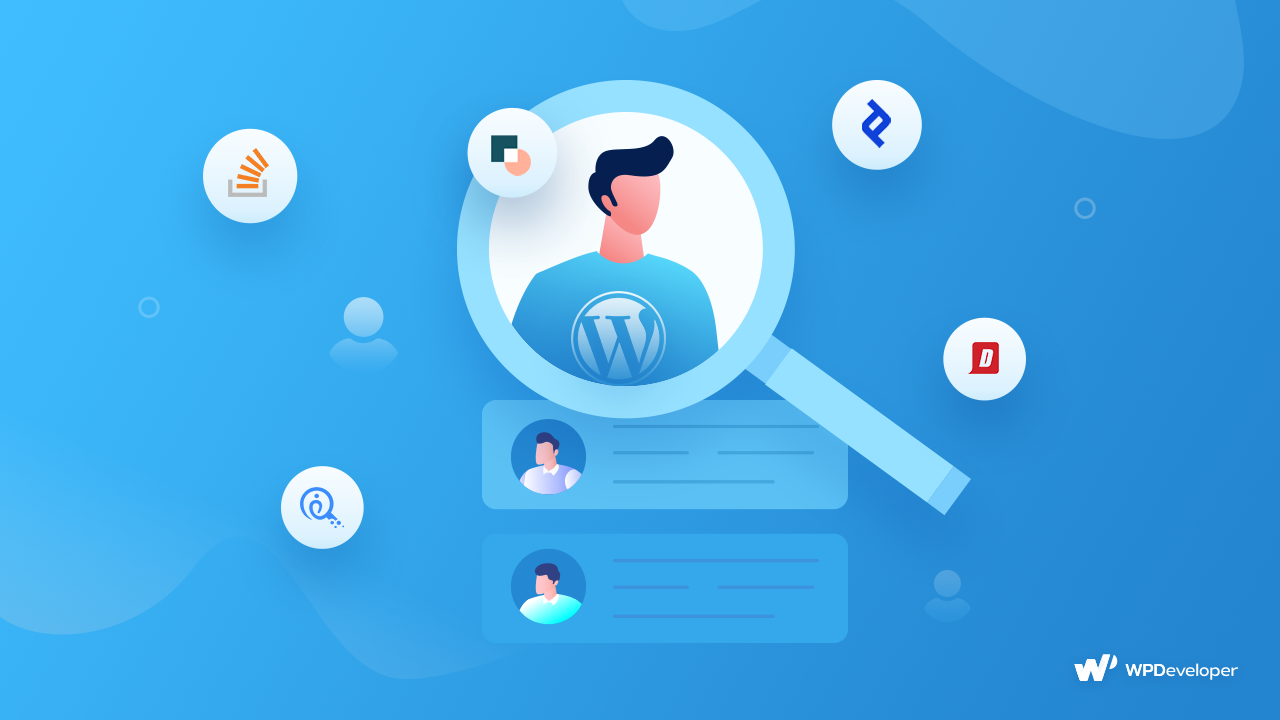 Top 10 Best Platforms To Find & Hire WordPress Developers
To help you recruit top-notch WordPress developers to customize and maintain your WordPress website, or work on a brand-new project, we have compiled a list of the best platforms to find excellent candidates. Of course, you need to keep in mind that not all developers can have the same sort of skills, experience, and enthusiasm. That is why you need to research and explore all the possible platforms from where you can easily find the right one for your team.
1. Codeable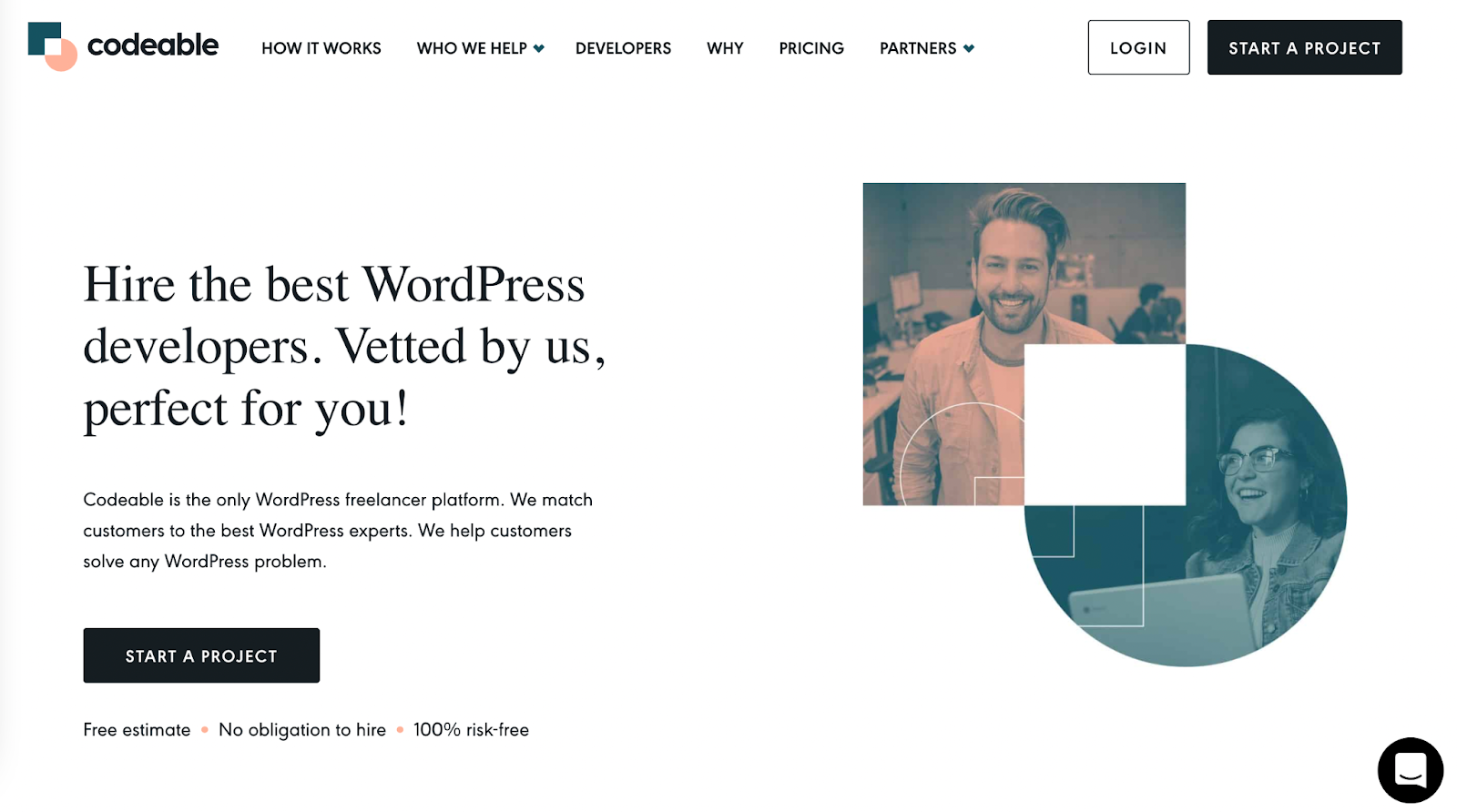 Codeable is the most desired platform for recruiters as they can find pre-screened WordPress developers who have gone through an excruciating selection process already. These WordPress developers provide their CVs and resumes which are reviewed by experts. They also need to sit for technical exams that include behavioral interviews and live coding tests. Codeable also gives chances to work on real-life projects so that prospective WordPress developers can show their competence as well.
2. WordPress Jobs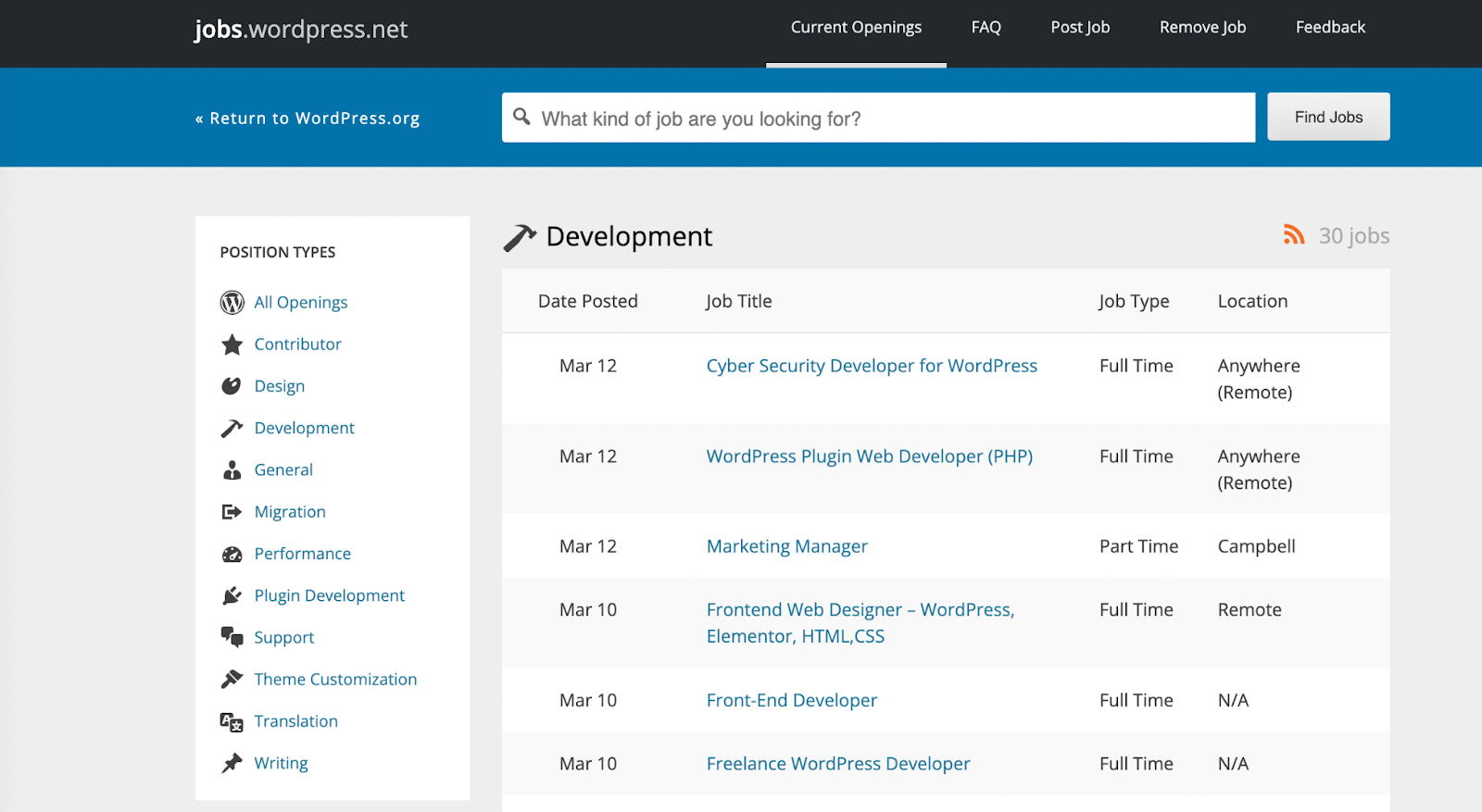 WordPress.org maintains an official job listing called WordPress Jobs where you don't even need to create an account. From full-time to part-time, physical or remote, all types of jobs are available in this listing. It provides a simple solution for those looking to hire WordPress experts as an official WordPress job listing website. You post a job in one of the project categories, and qualified WordPress developers from the community apply. 
The job openings are categorized into different groups. Developers who are interested in the job can contact you using the method you specified in the job posting. After that, you can assess them independently. WordPress.org does not check job postings and has no influence over the types of developers who contact you.
3. Toptal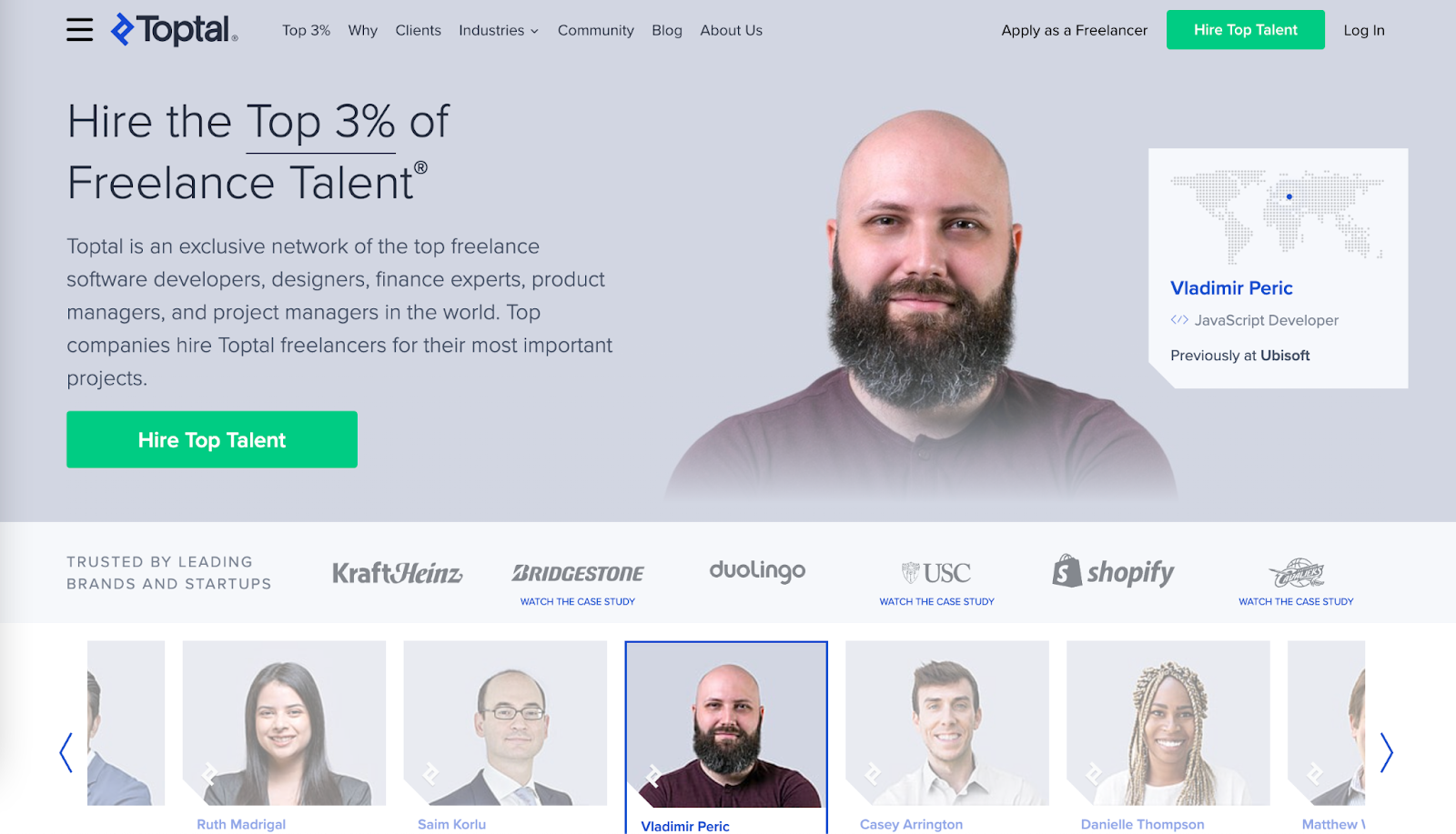 Toptal is a global network of the world's best freelancing software engineers, designers, WordPress developers, and financial experts. Toptal promotes itself as the place to go if you want to employ "the top 3% of freelance talent." Its thorough developer pre-screening is intended to substantiate such an assertion. They're comparable to Codeable, but they're more comprehensive, covering all aspects of development, not only WordPress. A $500 deposit is required to hire someone, which can be paid to your first bill once you discover a suitable WordPress developer.
4. WPHired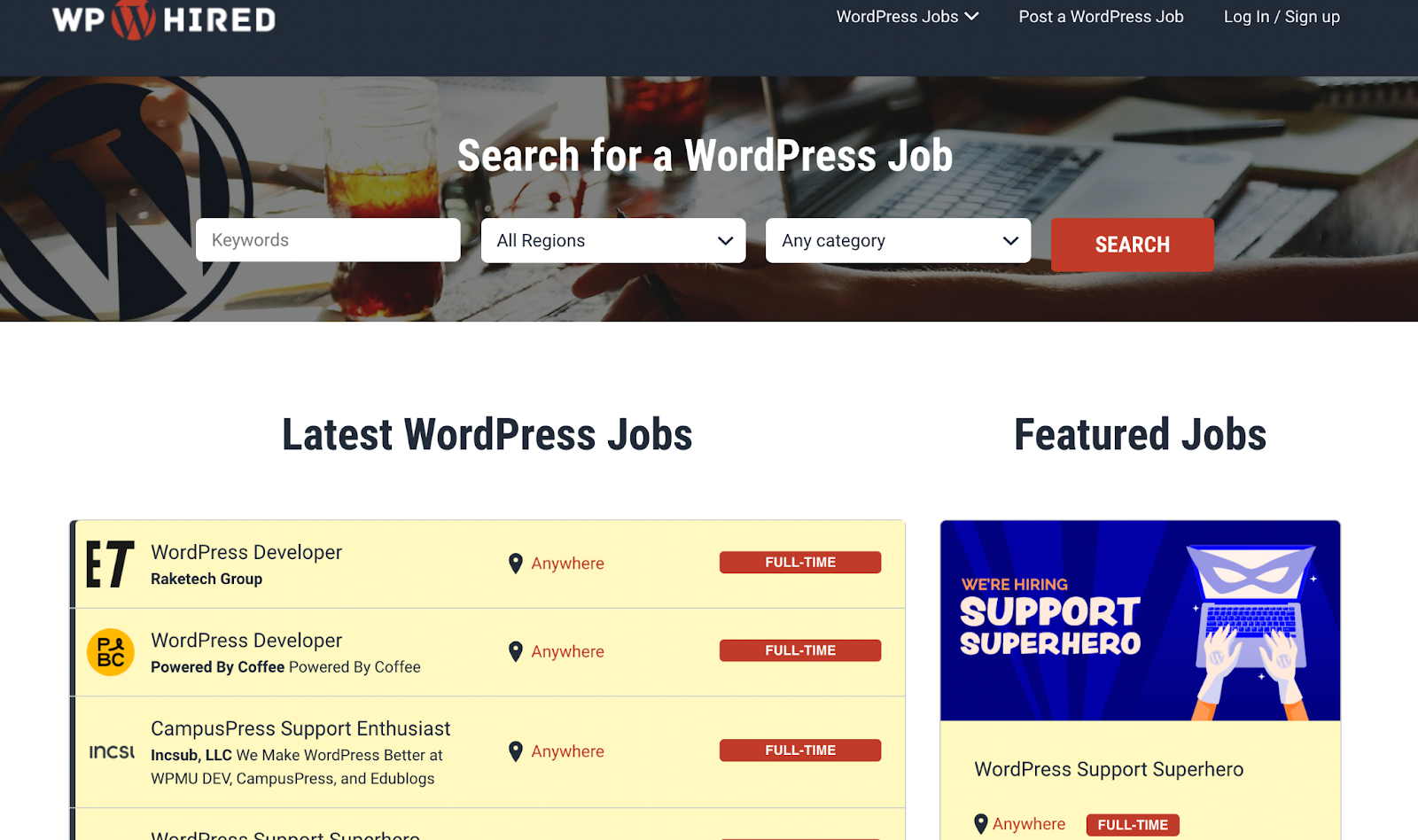 Another prominent job board for WordPress recruiters and freelancers is WPHired where you can post free job listings. But if you want your listing to be featured, you have to pay for it. You can also include part-time, full-time, and freelance jobs. By creating an account, developers can upload their résumé. Users can, however, apply for jobs without making an account on the portal. This means you'll have to do all of the vetting and research findings yourself.
5. Dice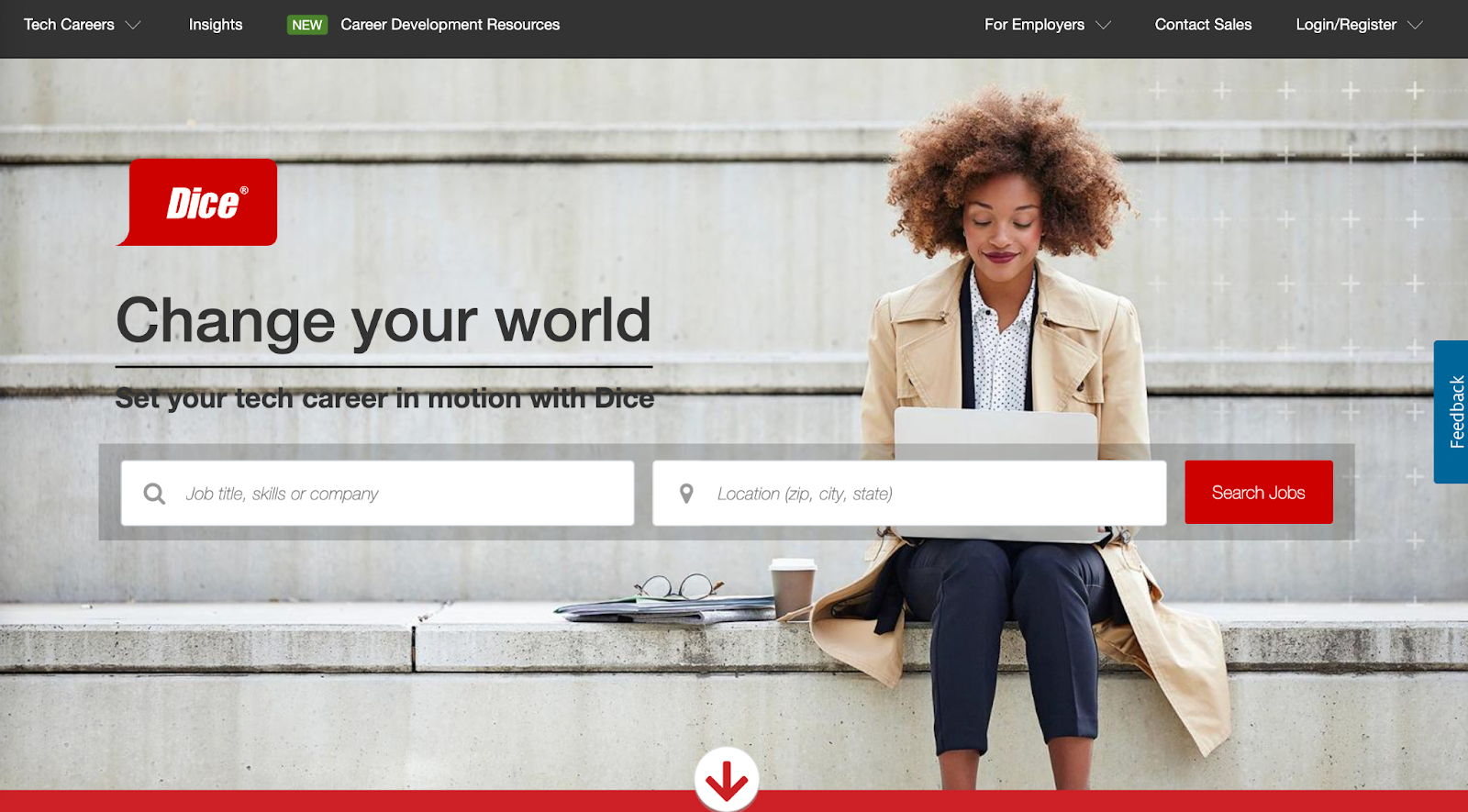 For all IT workers and professionals, Dice is an ideal database where you will find over 9 million profiles. This platform connects highly skilled WordPress developers to all the recruiters easily. You can engage WordPress experts for services such as website design, WordPress development, WooCommerce development, web application development, and more with Dice. 
Many WordPress professionals, such as web designers, WordPress developers, web optimization specialists, and web strategists, may utilize Dice's advanced database to look at insights such as anticipated pay and data insights to progress their careers because creating a Dice profile is free.
6. ClickWP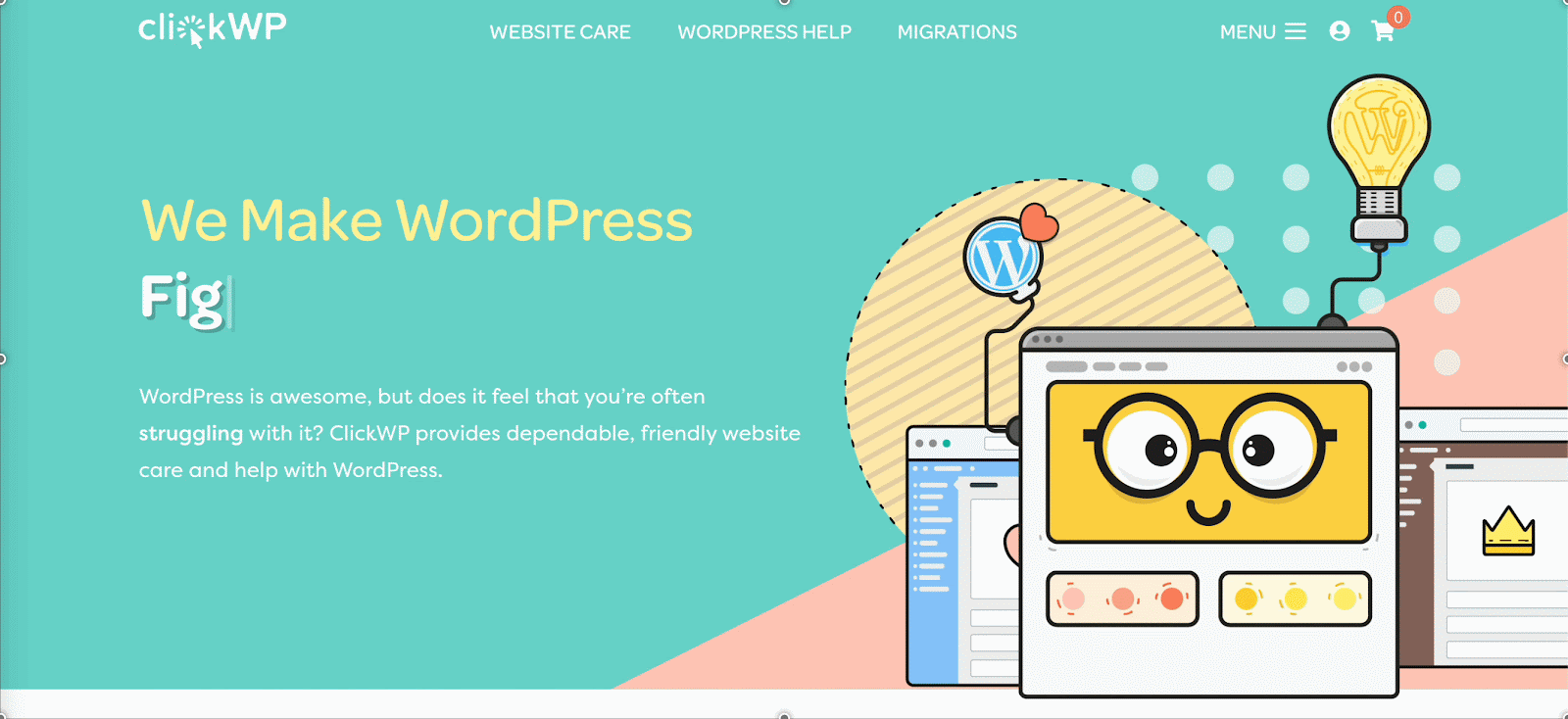 ClickWP is a platform that ensures delivering sufficient support to companies and individuals by providing top-notch engineers. In their monthly job listings, you will find on-demand jobs like website setup, themes, malware repairs, backup, migration-related issues, and so on. ClickWP can be a very cost-effective and rapid alternative if you need some simple development work done, such as configuring a plugin, tweaking your WordPress theme, or CSS modifications.
7. Stack Overflow Careers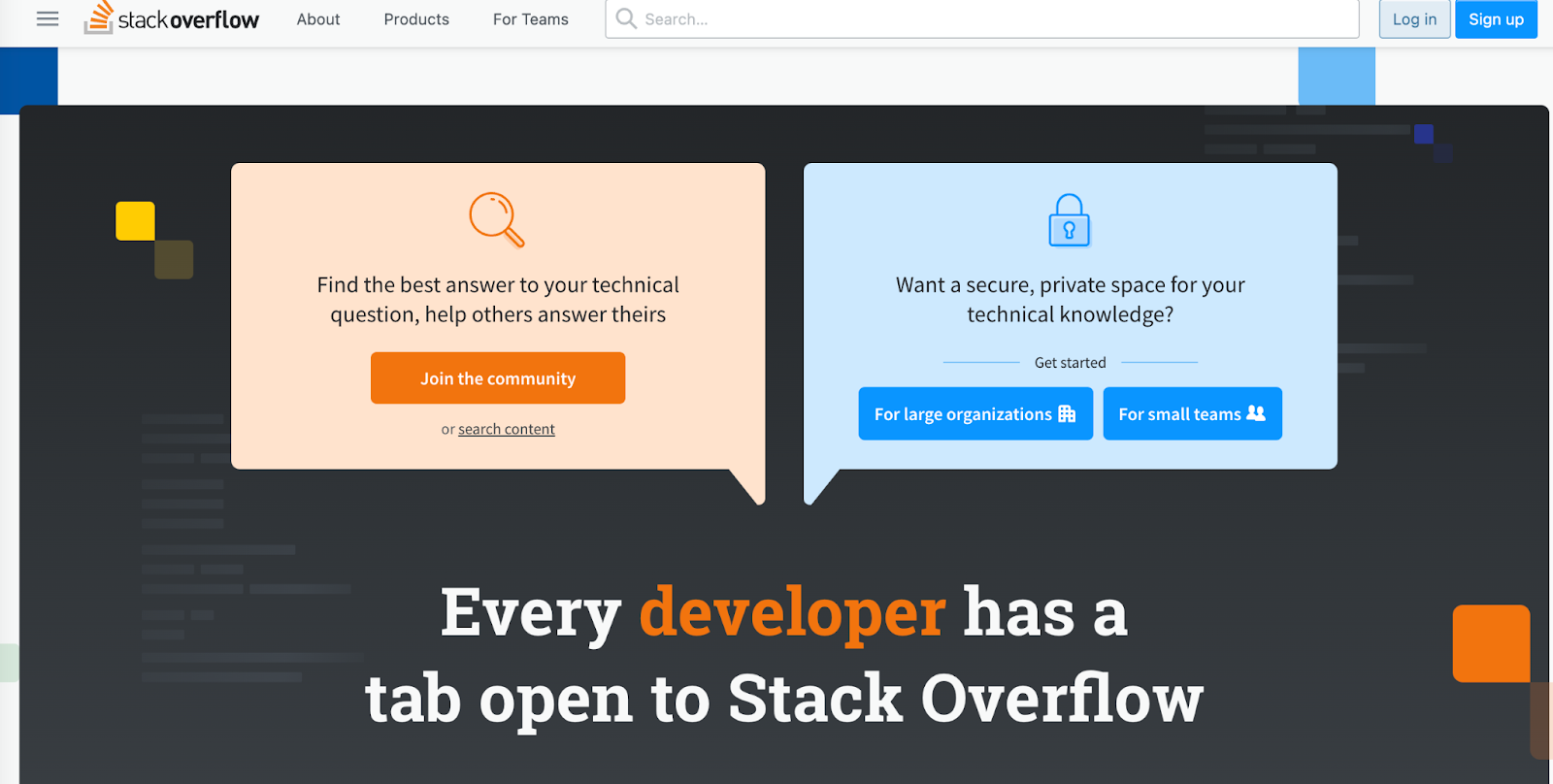 Stack Overflow Careers is a great platform to pair up employers and WordPress developers. You can advertise your job posting by creating a corporate page to attract WordPress developers easily. Over 50 million unique visitors visit the main Stack Overflow site each month, and job advertisements are displayed across the site. This assures that your listing is seen by a global audience on a daily basis.
8. Upwork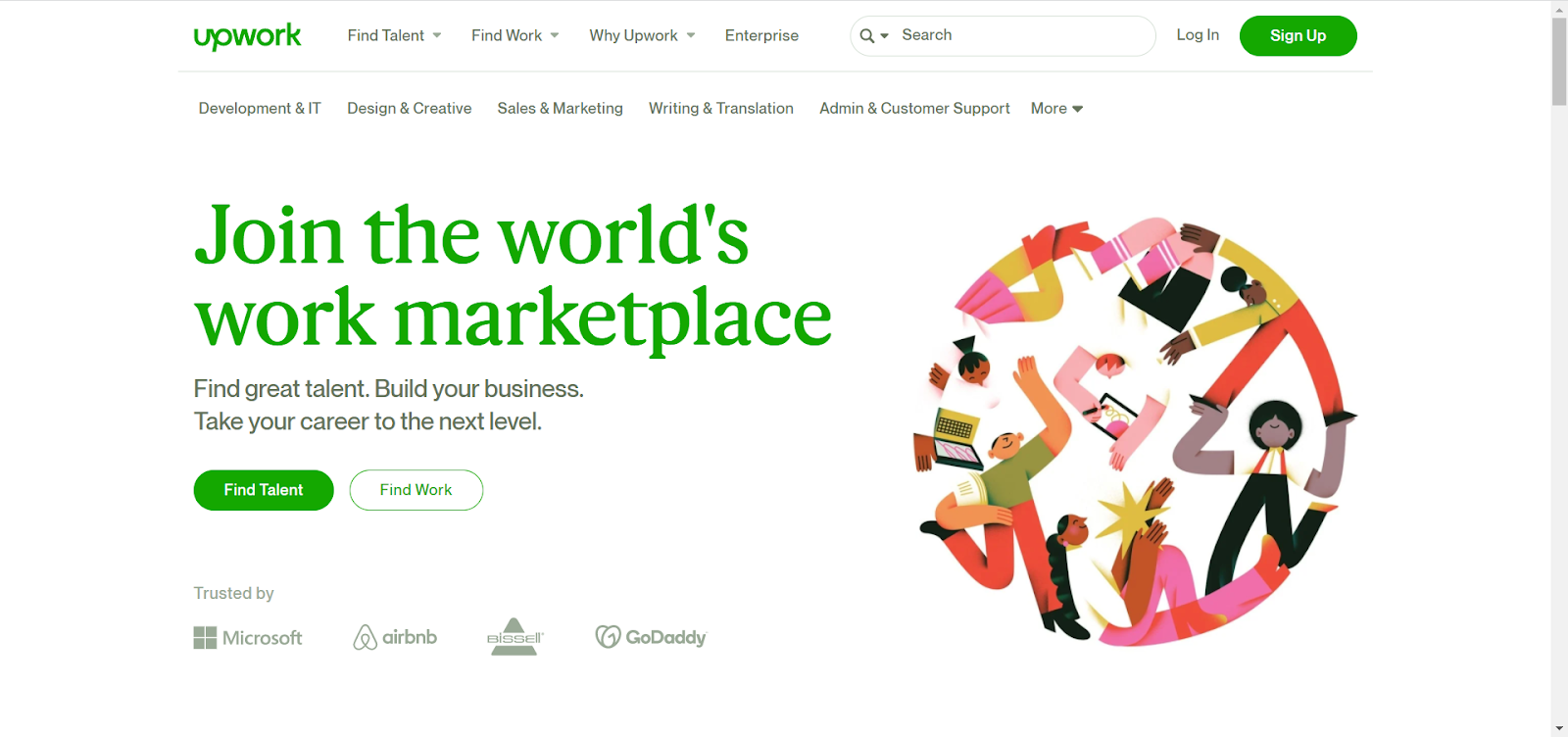 For software engineers, programmers, and other professionals, Upwork is the most popular job posting site. It's a marketplace, just like Fiverr. Recruiters must produce job postings and use bidding to select the finest prospects. Upwork is quite popular among freelancers, according to the candidates. WordPress developers can search for employment openings that match their skill set and apply for them.
9. Smashing Jobs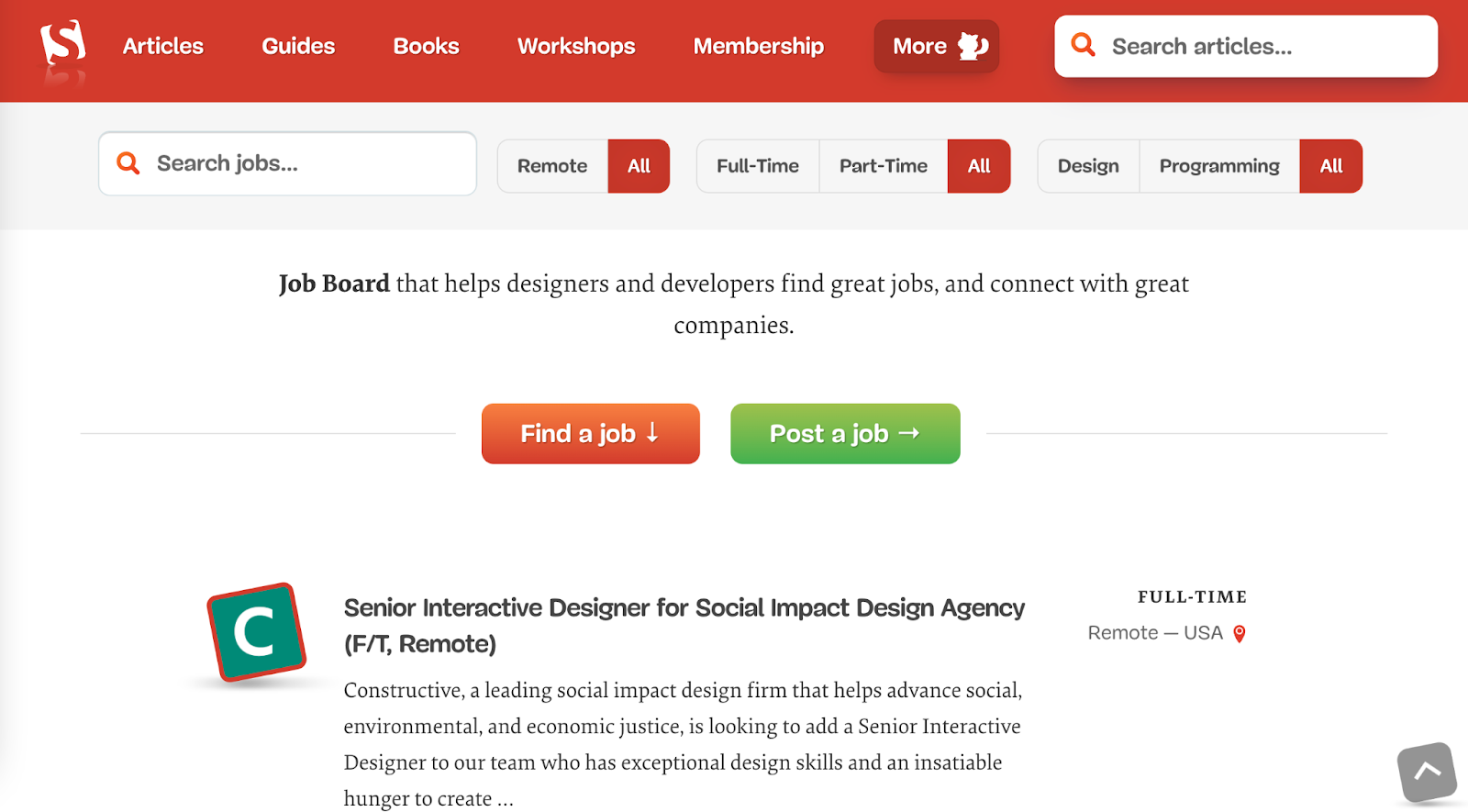 Smashing Magazine, well-known as one of the most popular and high-quality web development publications on the internet, also publishes Smashing Jobs. While job listing on this site, you need to pay $225 for full-time positions and $75 for freelance recruitment. Generally, the job listings are active for 60 days straight. If your company is a non-profit organization, you will get a discount for job listing on this site. Based on your job listing, you will get thousands of applications as this site has nearly 4 million active visitors per month.
10. Remote OK
Remote OK is the ultimate platform from where you can find professional WordPress developers easily. By listing your jobs here, countless WordPress developers can view and check out your job description, salary details, and company all at once. This platform is best for hiring WordPress developers who want to work remotely. In that way, you can recruit anyone from anywhere according to their eligibility. 
Create Your Own Job Board From Scratch Using easy.Jobs
And with that, we conclude our list of the top 10 platforms or job boards where you can screen and hire WordPress developers – who are sure to take your company to newer heights of success. However, even then, there may be instances when none of these platforms offer you all the facilities you look for in a complete hiring solution.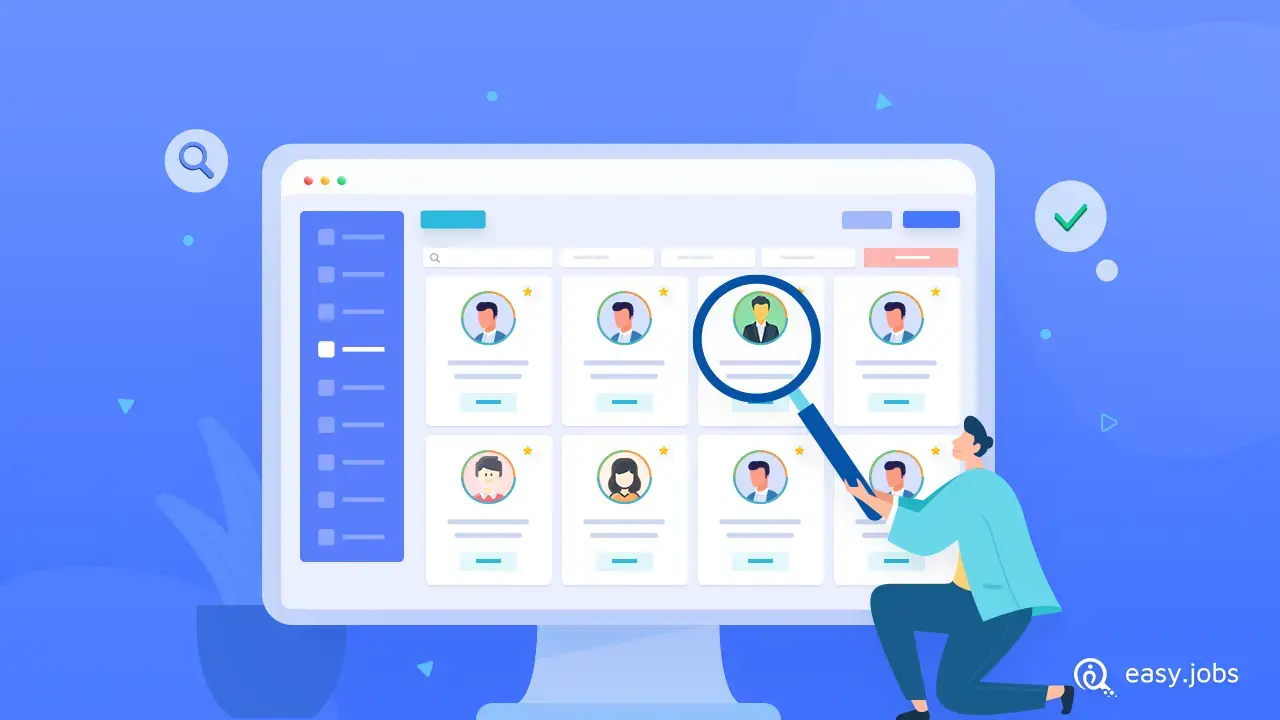 But not worry about that at all, because we bring you a complete guideline on how to create your own job board:
easy.jobs: A Complete Hiring Solution To Recruit The Best WordPress Developers
If you want to make the ultimate best place to recruit WordPress developers for your company, easy.jobs may just be your ideal all-in-one SAAS recruitment solution. It not only provides the latest technologies, features, and facilities but is also available as a WordPress plugin to make remote recruiting even easier.

It has a powerful, user-friendly interface that allows you to create a grand and complete brand profile for your company, with its multiple ready-made layouts, languages to choose from, and much more. All you have to do is follow a few simple steps to link your easy.jobs career site with WordPress and maintain your own personal job board effortlessly.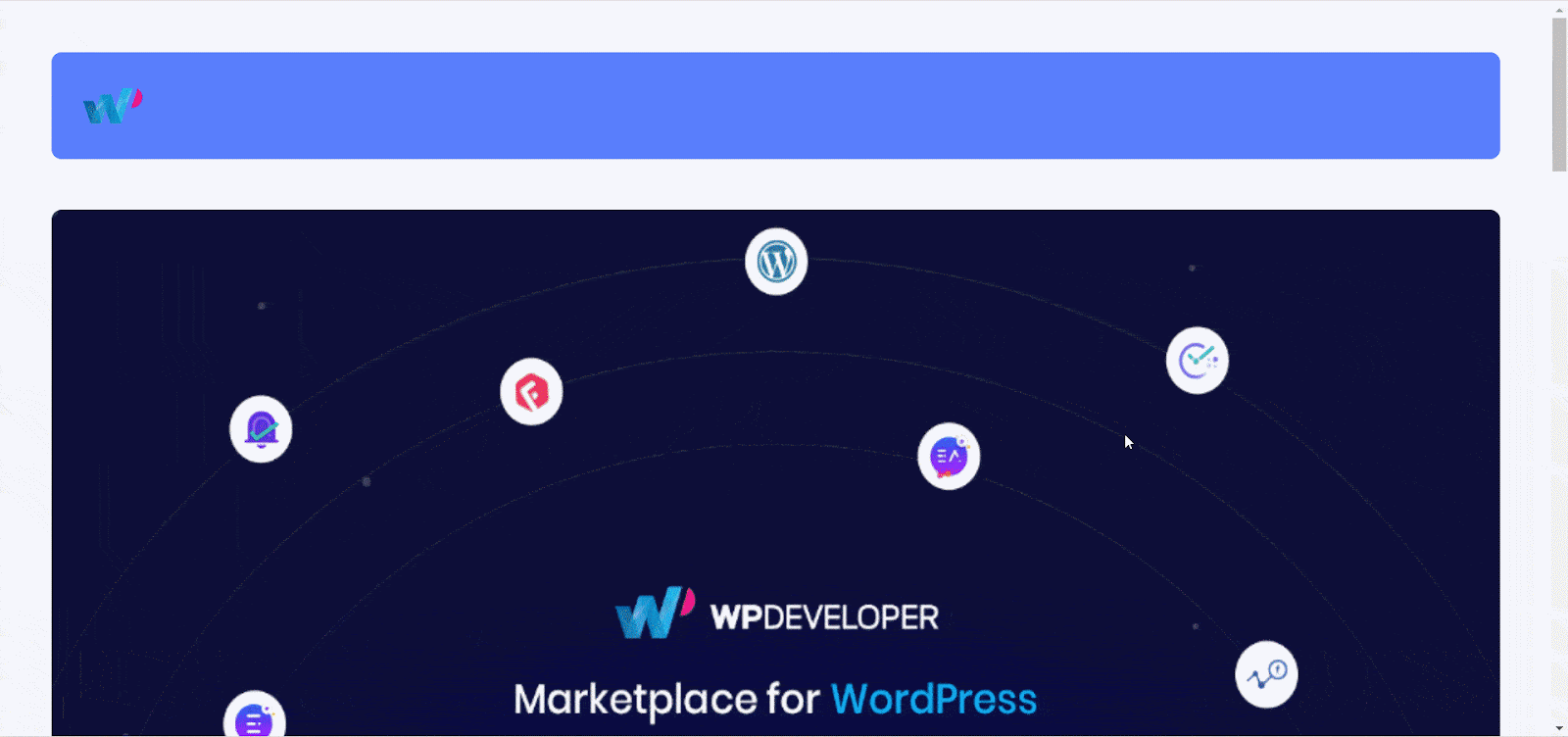 The appearance of your employment site or job board is very important in attracting new applications (talented ones) and onboarding the best from them within a short period. And so, easy.Jobs is fully compatible with Elementor page builder and makes it super effortless to customize the outlook of your career site and branding however you want with its ready, interactive career site themes. You will be able to add as many job posts as needed and set your preferred types, categories, information, and other details easily. All these can be done under a custom domain name.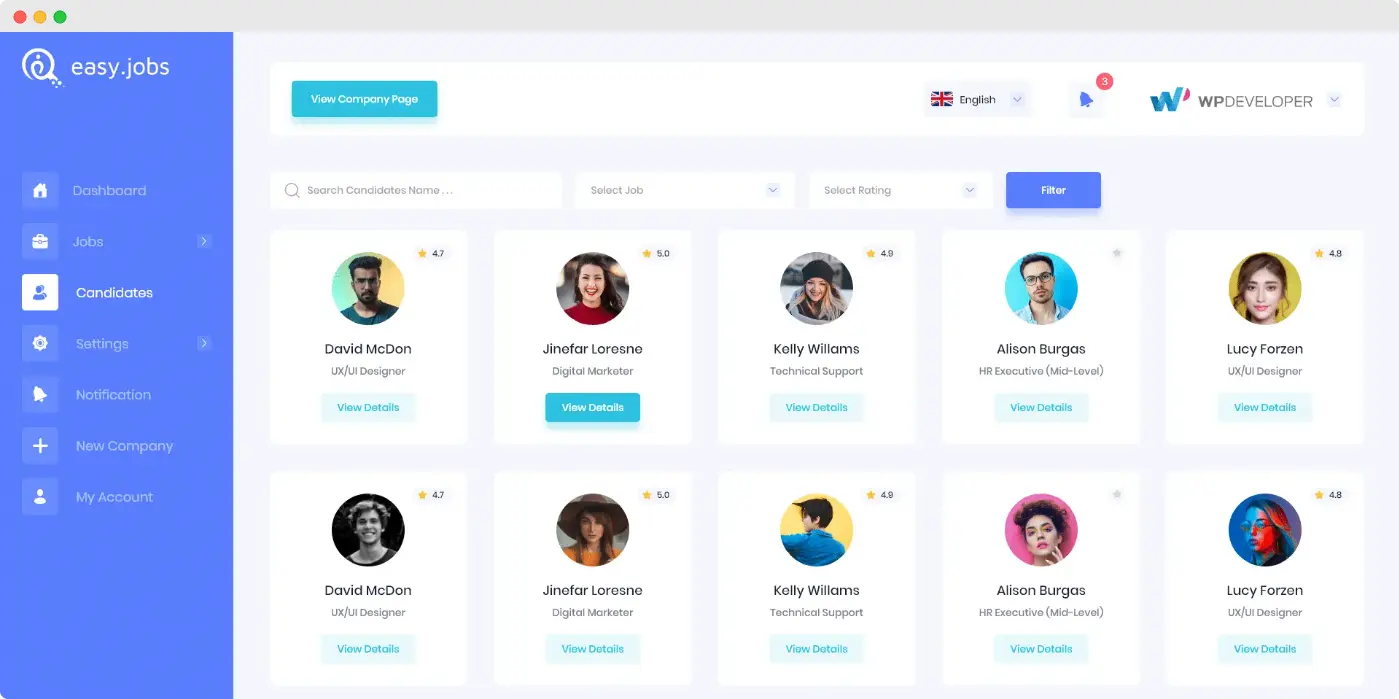 Once your site and branding have been established, you can set up screening question sets and quizzes to take an instant online test with easy.Jobs to evaluate your performance at the beginning of the hiring process. To make your hiring strategies go up a notch, easy.jobs provide you with a powerful AI screening technology that can help you, screen candidates, by providing automatic test results and more to find the perfect WordPress developer candidate for your next project.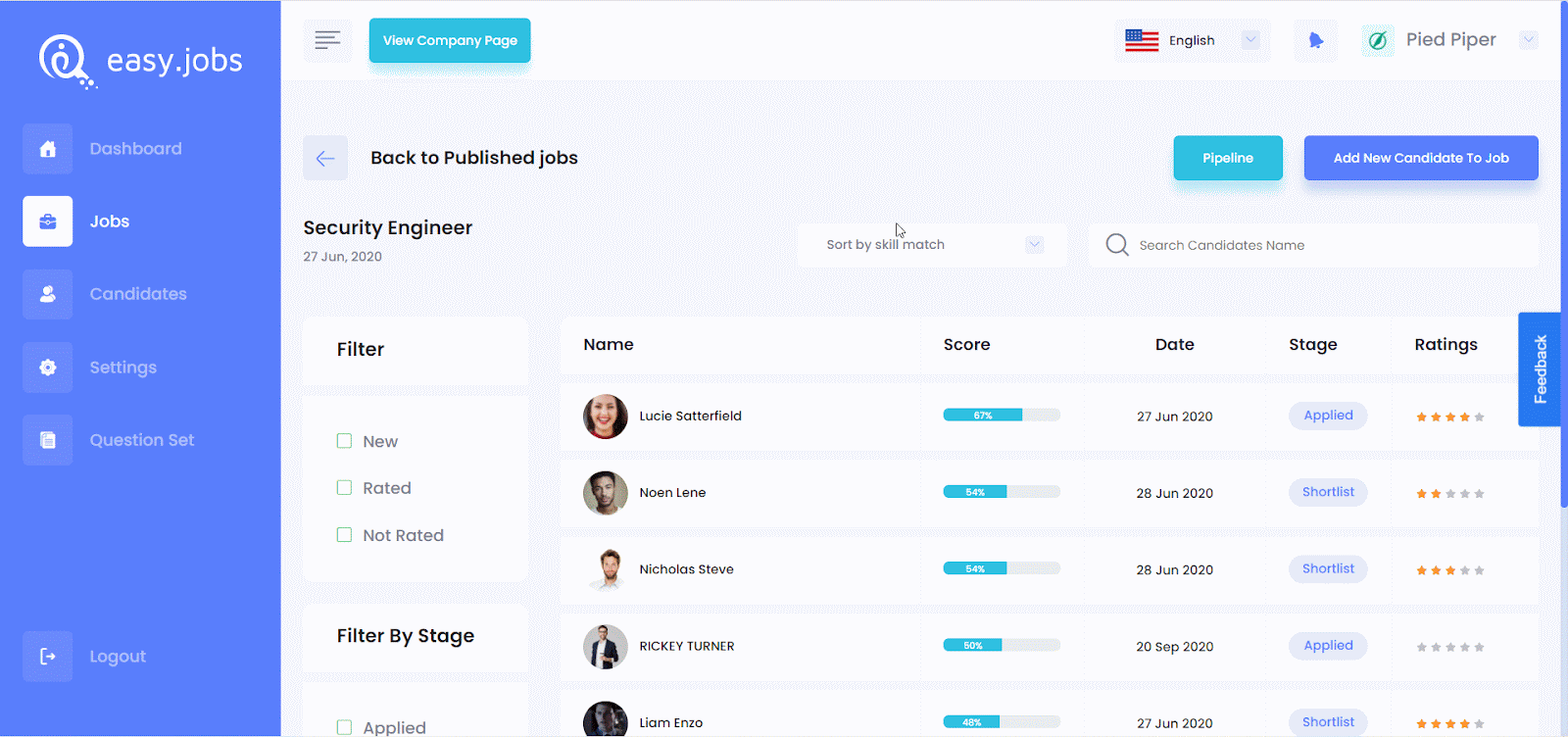 easy.jobs also have built-in analytics to help you assess and evaluate your whole recruitment process as well as the performance of each of your candidates. You can also improve your hiring by utilizing filter choices, in-app messaging facilities, and other important features. easy.Jobs even seamlessly connect with Zoom or Google Meet to make video conferencing with your applicants a breeze whenever it's needed.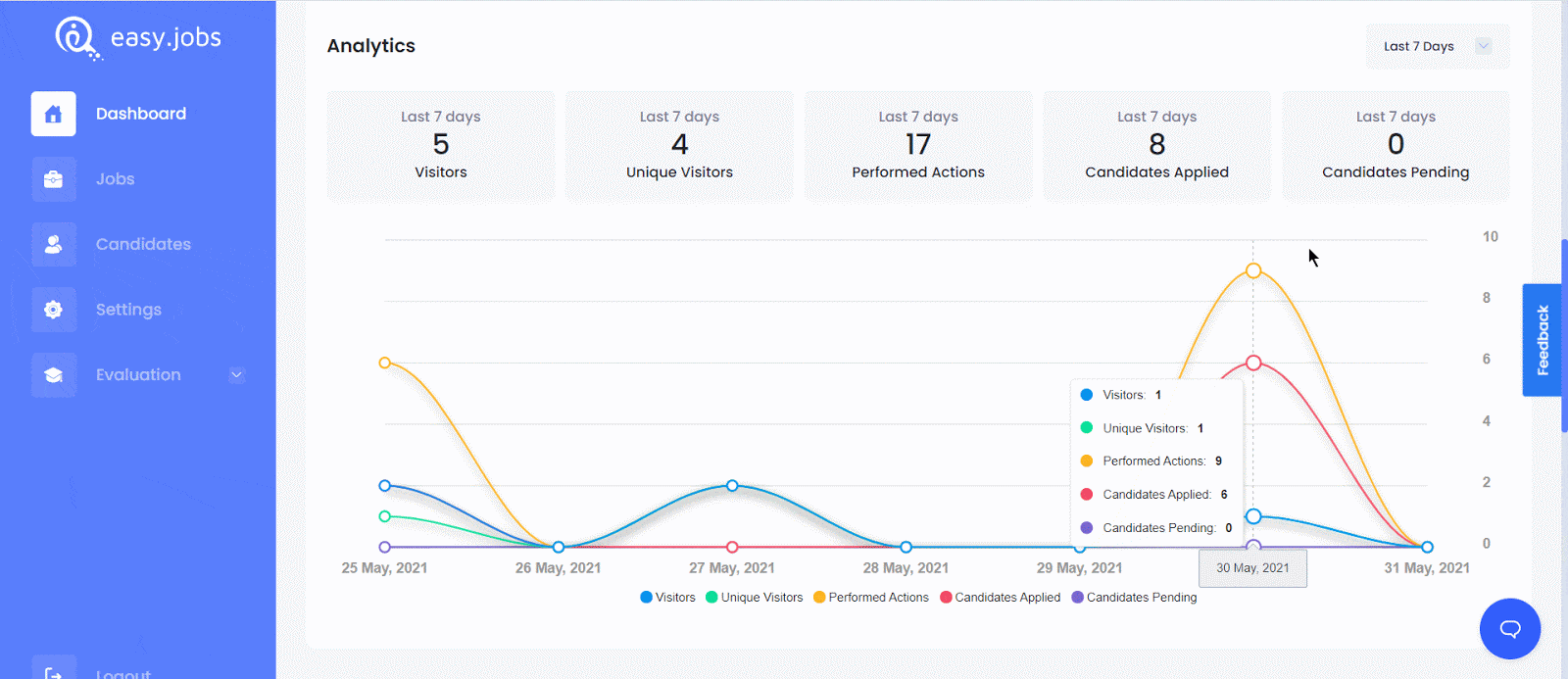 A Quick Recap Of Everything You'll Get With Easy.Jobs
💼 Advanced, user-friendly interface that works smoothly with Elementor page builder.
💼 With ready-made themes and a custom domain, you can create your full career site.
💼 You can publish an endless number of job postings, with all personalized information
💼 Advanced search, filtering, analytical analytics, an in-app messaging system, integration with video conferencing services, and much more are available.
💼 Candidates' performance can be assessed with custom screening tests and quizzes.
💼 AI-powered screening tools provide applicants with automatic scores, and powerful analytics to keep track of everything.
Once the recruitment procedures are complete, easy.Jobs can help you easily onboard the selected ones and keep candidates organized with a detailed pipeline too. Learn more about this amazing hiring solution that makes creating and administering your career site a piece of cake from right here.
Bonus: What To Look For In A WordPress Developer's Resume & Application?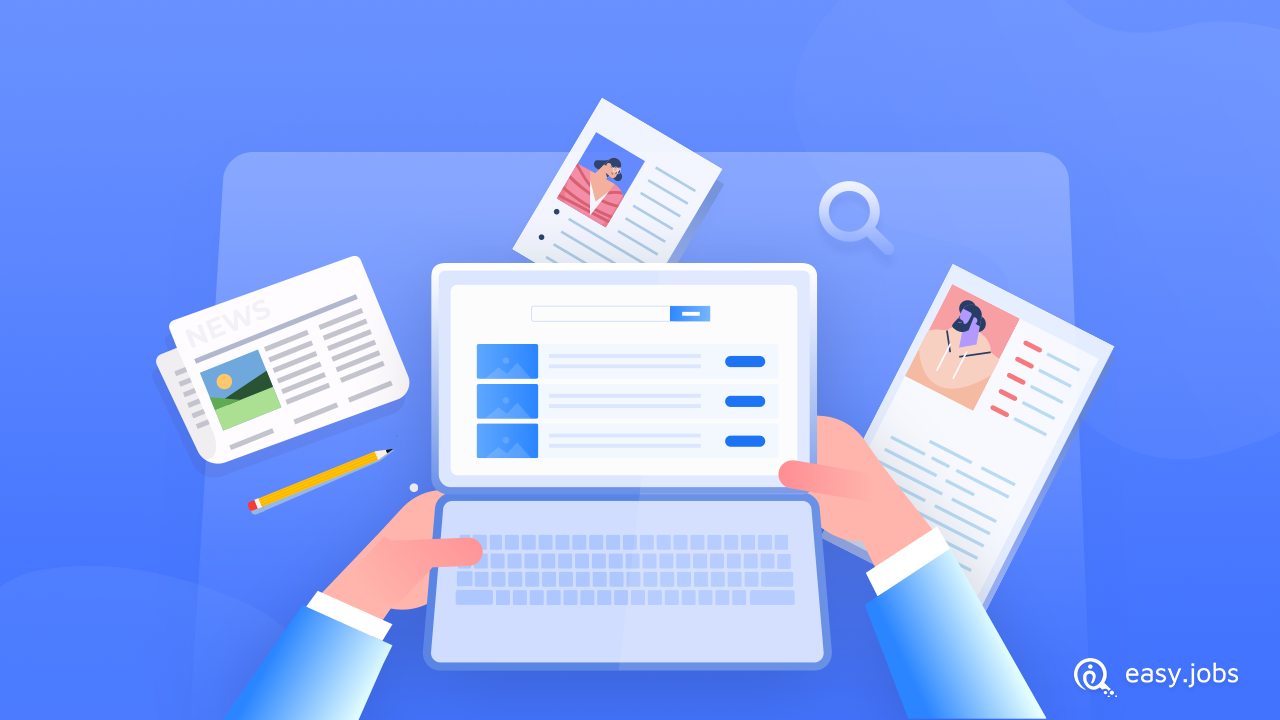 But we are not done yet, this complete guide will help you learn about what you need to look for when you are selecting WordPress developer candidates through their resumes and applications. Starting from proficiency in different coding languages, you need to be sure about their expertise in optimizing WordPress. From analyzing their application and resume, you can know all of these. Let's explore the key points to look for below:
👨‍💻 Multiple Coding Language Proficiency
WordPress requires four primary languages HTML, CSS, JavaScript, and PHP. So proficiency in all four languages is a must for any WordPress developer. These languages will help them to style, customize, build, and maintain WordPress sites easily. WordPress developers who know about SEO optimization will get the upper hand because they will know how to rank your WordPress website.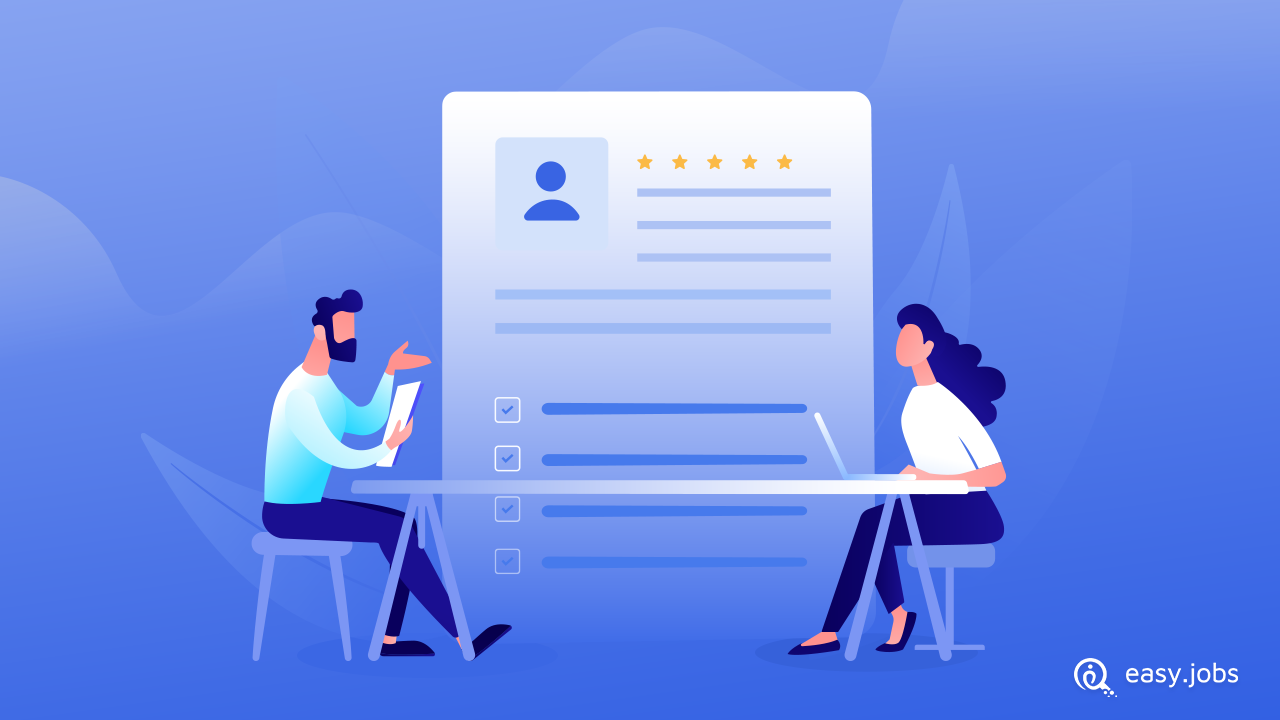 💻 Technical Skills In Project Experience & Handling
Of course, the WordPress developer applicants will have some sets of skills already. To back up their skillset, they need to showcase relevant job experience, and project experience that demonstrates their ultimate goal, applicable education, and certifications. 
🏆 Soft Skill For Team Collaboration & Client Handling
All developers need to have soft skills to adjust to any team. So check to see if your candidate possesses the required soft skills to manage projects and collaborate effectively with the rest of your team. You need to ask for evidence of them collaborating with their project partners or teams while confidently running any project. This evidence may include the number of times they have actively found solutions to any project, extensive details of them being a part of a major project that includes a handful of people, and discussion or perspective to resolve any dilemma with the groups.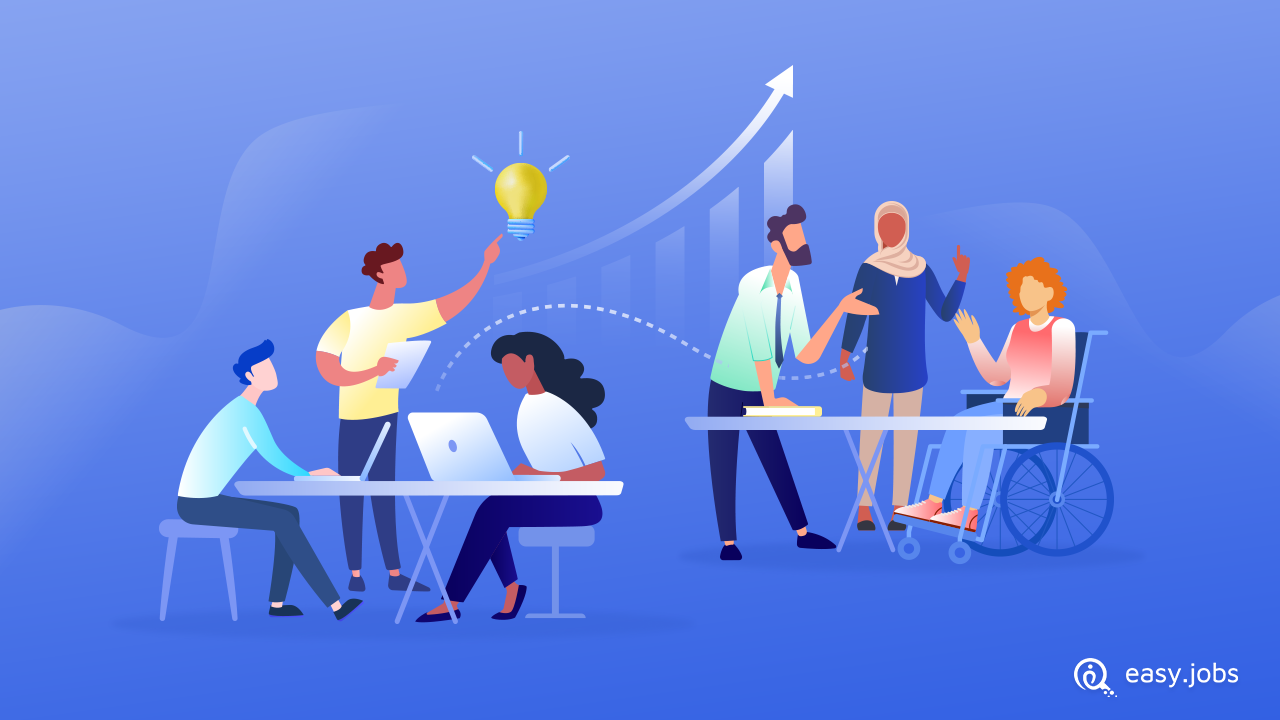 The amount of time a person has spent in previous roles or how long they've worked for individual clients, as well as each prospect's references, can help you determine how effectively they collaborate with everyone.
🤝 Confidence Analysis For Choosing A Team Player
While conducting a one-way video interview, you will learn about their confidence level through their body language. Through their presentation, you will also learn about their communication skills and characteristics. These are important because a WordPress developer must be able to deliver useful information to other teams of any company. And confidence analysis will assist you in ensuring that they will get along with the rest of your team. You can prefer remote recruiting software to swiftly shortlist a big pool of potential candidates as a first stage in the hiring process.
💭 Behavioral & Critical Thinking Analysis With Interview Questions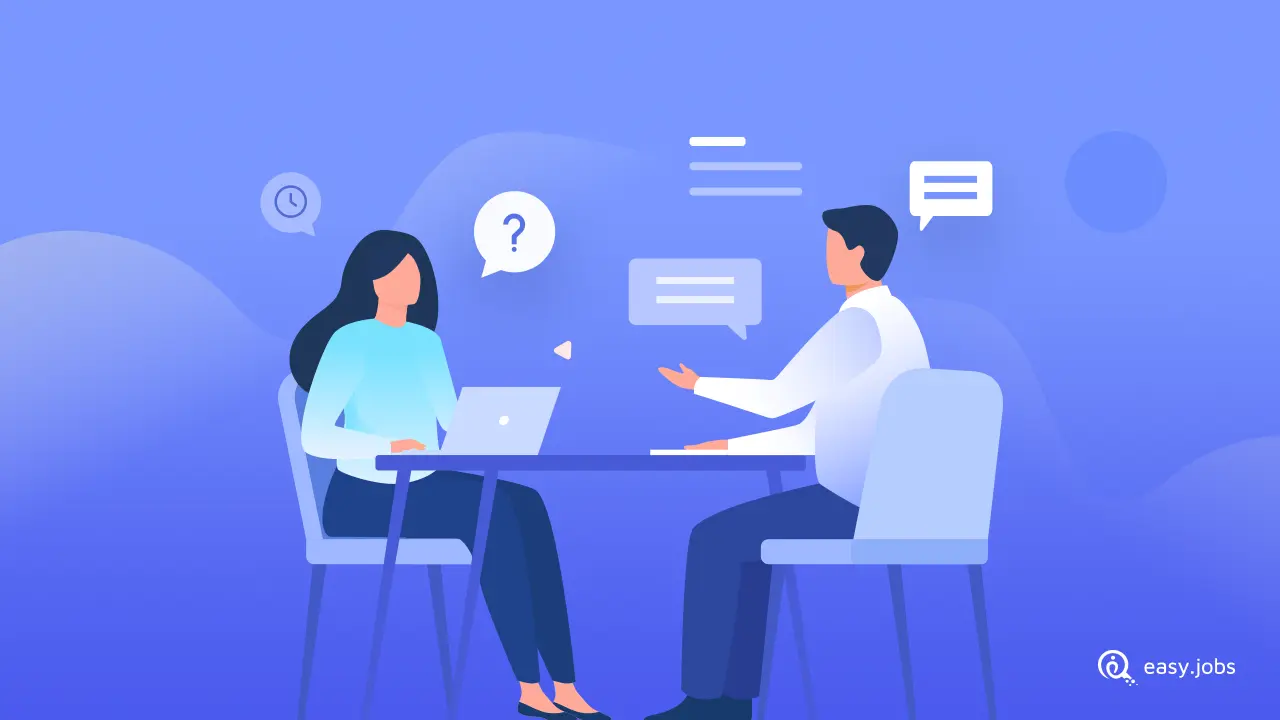 Finally, it is extremely crucial to analyze your tentative candidates on their thought processes and behavioral skills using pre-planned interview questions. Some of the best candidates may possess the necessary technical skills and expertise but lack the emotional intelligence or critical thinking abilities needed for your project to succeed. If you are looking to employ the right fit for your company, critical thinking interview questions and behavioral interview questions should be an essential part of your interview process, too. Head over to our detailed blogs to find out more. 
Hire WordPress Developers Who Promise To Make Your Project A Success
And with that, we conclude our complete guide on how to hire talented WordPress developers who are sure to take your business projects to the next levels of success. We hope this blog was helpful to you; let us know if you use any of the platforms mentioned above or create your own job board from scratch. We would love to hear about your experience.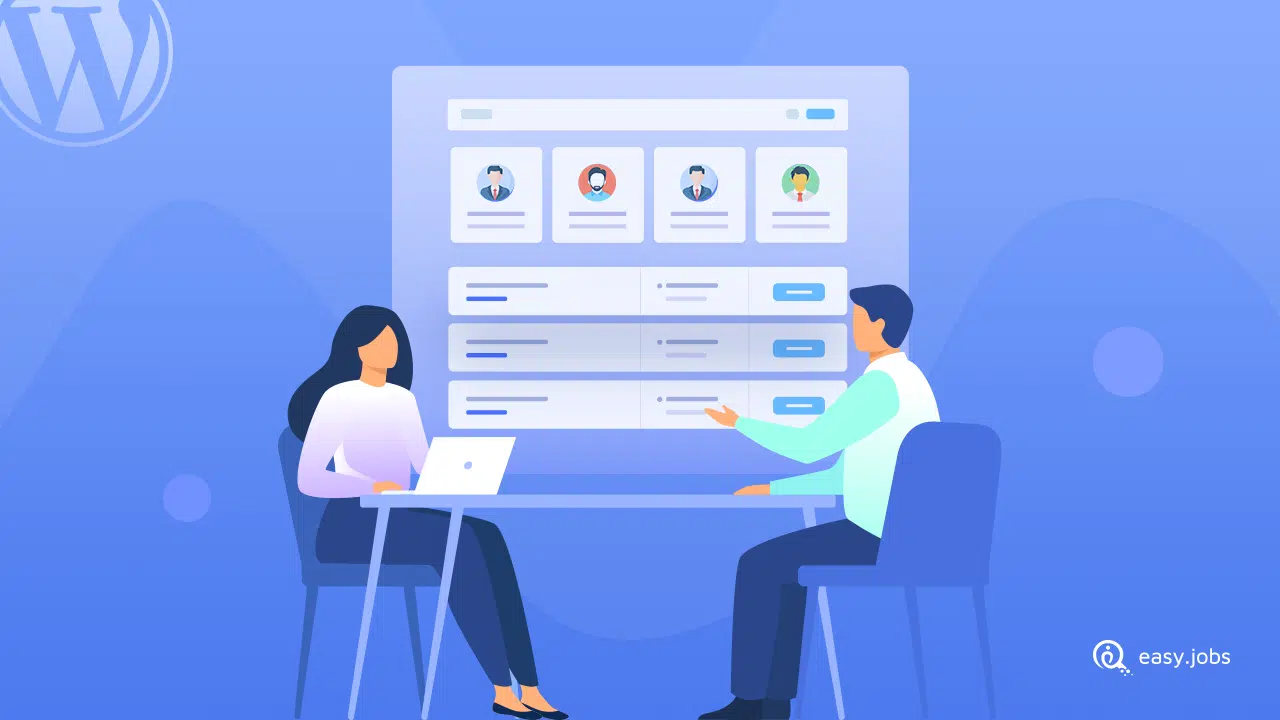 Get started with easy.Jobs, if you haven't already – you will find all the top features and facilities needed to hire candidates with ease. You can start completely free or look at the premium packages to get exclusive access! To learn more useful guides like this, or to always be updated on the latest news or easy tips and tricks, subscribe to our blogs. Or, get connected to other recruiters and WordPress enthusiasts like yourself by joining our friendly Facebook community.