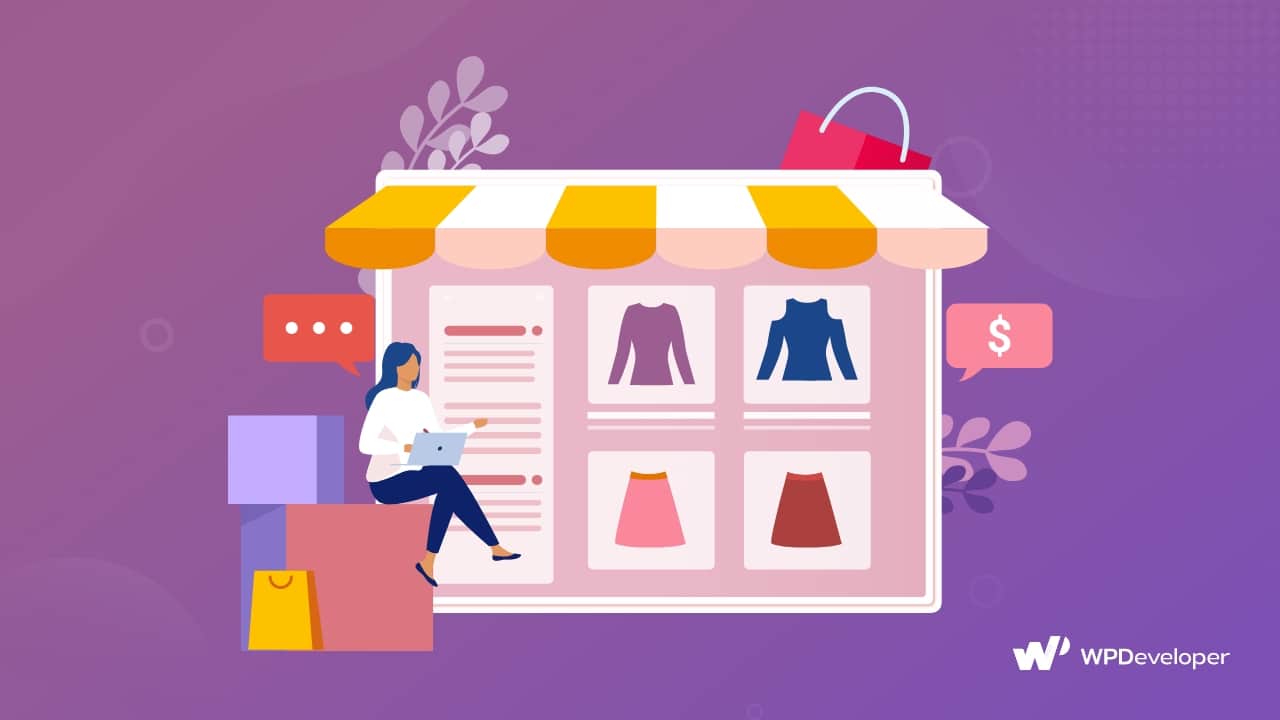 Thinking of starting your online store on WordPress? You are in the right place. In today's post, we are going to share with you some of the best WordPress eCommerce plugins out there. With the help of these plugins, you can easily build your online store in a matter of minutes. Sounds interesting? Keep reading below to find out more.
Things To Consider When Choosing WordPress eCommerce Plugins
WordPress is one of the most popular platforms to create any kind of website. For creating your online store, you will find hundreds of WordPress eCommerce plugins. But how will you know which one is the right one for you? Here are three things you should consider when choosing WordPress eCommerce plugins.
Choose The Right Platform For Your eCommerce Business
First, you need to choose the right platform for your eCommerce business. If you are selling physical products, then you need a WordPress eCommerce plugin to help you do that. Similarly, for digital products, you need a platform that supports selling digital products. 
Check Integrations With Other WordPress eCommerce Plugins
You should always choose a WordPress eCommerce plugin that supports other relevant plugins. This way, you will not need to worry about plugin compatibility issues.  It will also help you enjoy more functionalities and features. So, when choosing a WordPress eCommerce plugin, check its supported integrations. 
Consider Your Technical Skills & Experience
Before you decide on a WordPress eCommerce plugin, consider your technical skills first. If you are new to using WordPress, you should go for a plugin that will make it easy for you to set up your online store. If you do not mind a bit of a challenge, and have the right technical skills, then you can go for more advanced plugins.
Top WordPress eCommerce Plugins To Build Your Online Store
Now that you know the factors to consider before choosing a WordPress eCommerce plugin, let's dive in. In this section, we are going to show you the best WordPress eCommerce plugins  to build your online store. 
WooCommerce: Best WordPress eCommerce Platform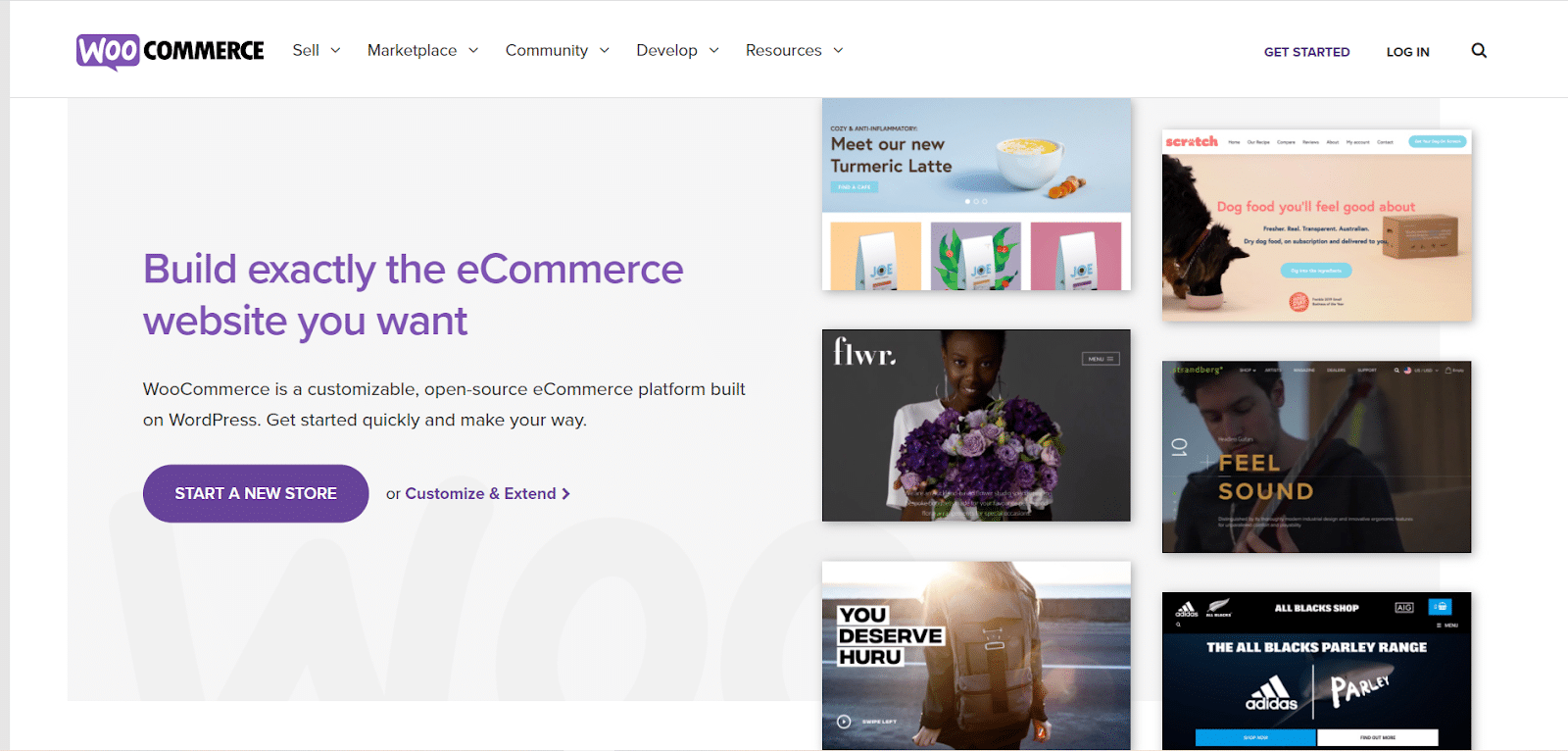 Whether you are selling physical products, intangible services, or digital downloads, WooCommerce is the best platform to do it. This powerful WordPress eCommerce plugin supports all kinds of online businesses. It comes with a quick Setup Wizard to easily set up your online store. It also gives you tons of built-in tools and integrations with which you can build a storefront for your online business on WordPress.
WooCommerce is also one of the most trusted and secure WordPress eCommerce plugins. With WooCommerce, you can rest easy knowing that your online shop is secured as it has its own API system and regularly receives security audits to ensure safety. 
With all of these amazing features, it is no surprise that WooCommerce has more than 5 million active users. So, if you are looking for the best WordPress eCommerce platform, WooCommerce should be your top choice.
Elementor & Essential Addons For WooCommerce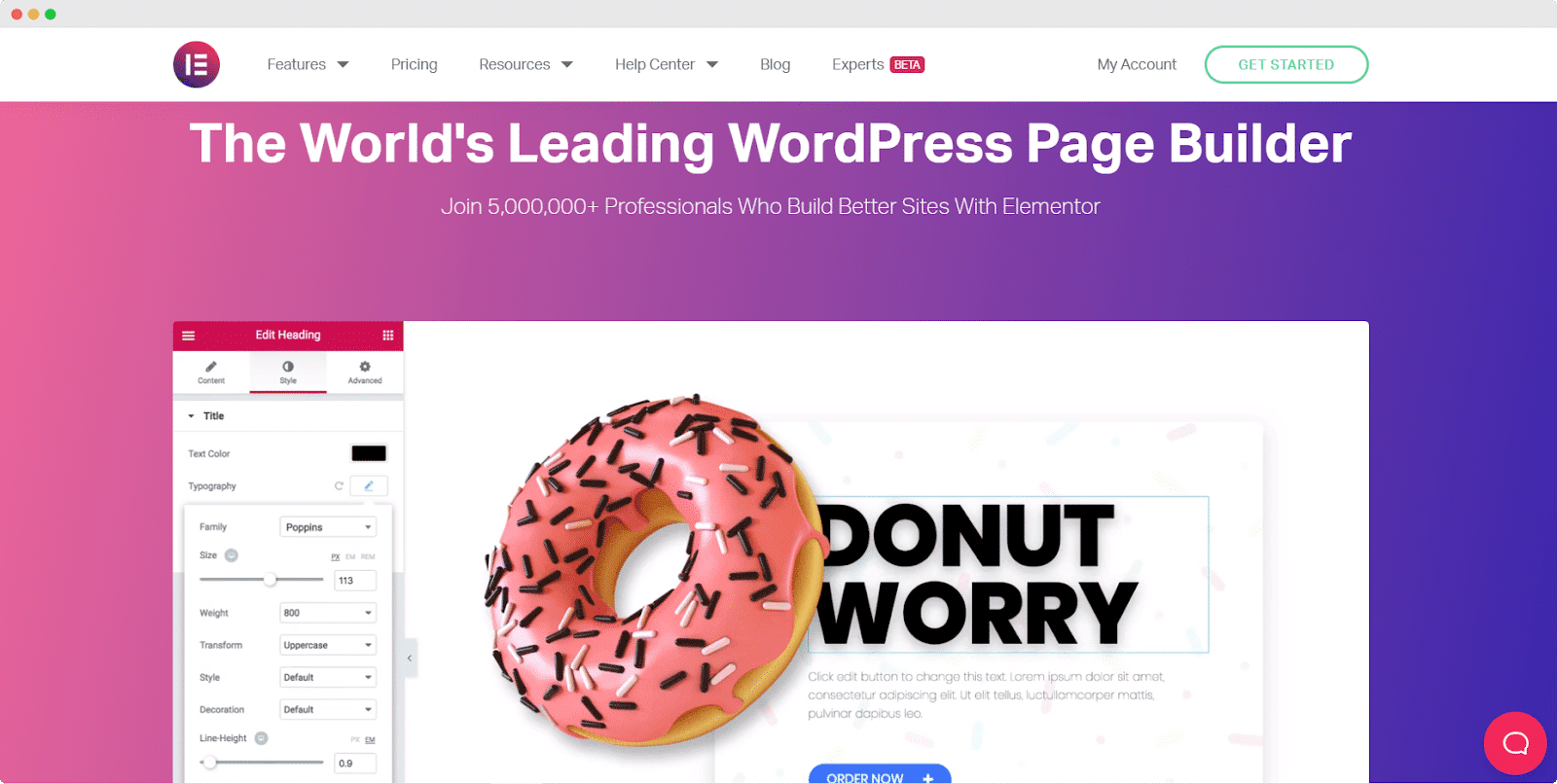 If you want to create a website for your eCommerce store but do not want to mess with codes, then you can use the pagebuilder Elementor. This amazing 'drag-and-drop' editor lets you create stunning web pages without any coding. Elementor also comes with over 10+ elements designed for WooCommerce. So, you can take advantage of Elementor's integration with WooCommerce to create your online store on WordPress.
For more fun elements, you can try Essential Addons For Elementor. This is the largest elements library for Elementor with over 70+ elements and 700,000 happy users. With Essential Addons, you get access to more unique WooCommerce elements such as Woo Product Grid and Woo Product Collections. With these elements, you can design stunning product pages for your online store.
You can even design your own custom Woo Checkout Page in Elementor with Essential Addons. This way, you can build your online store on WordPress without coding using Elementor and Essential Addons.
Ready WordPress eCommerce Templates For Elementor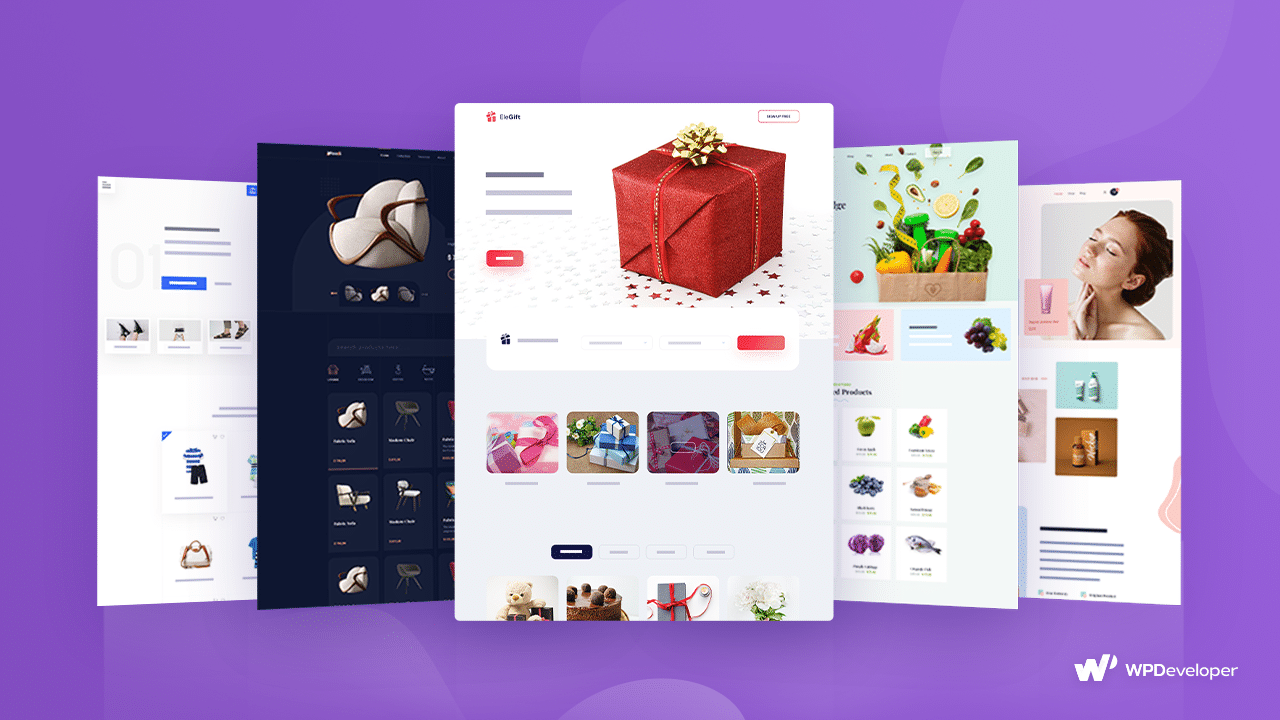 If you don't want to create your web pages from scratch, then you can always use ready WordPress eCommerce templates to build your online store. You can find some amazing, ready-to-use WooCommerce templates for Elementor from Templately. 
All you have to do is insert these templates into your website, add your own content and then customize it just the way you want. In only a matter of minutes, you will have created an eCommerce website for your online store.
Want to find out more? Check out this quick video tutorial on how to create an online store using ready Elementor eCommerce templates from Templately.
Skyrocket Sales With These Must-Have WordPress eCommerce Plugins
To build a successful online store, you will need some essential WordPress eCommerce plugins that will help you boost your sales. Here, we are going to show you some must-have WordPress eCommerce plugins that you can use to skyrocket your conversions.
ReviewX: Multi-Criteria Reviews & Ratings For WooCommerce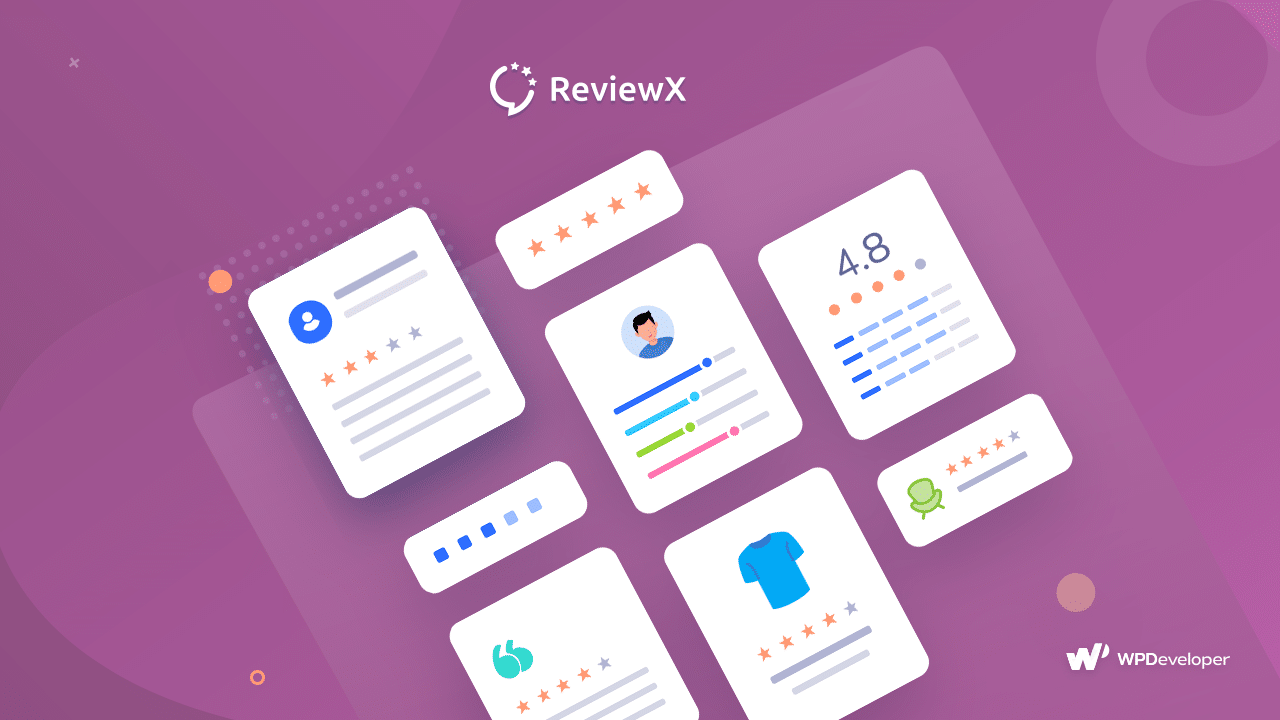 One of the biggest challenges in running a successful online store is getting your customers to trust you. After all, customers will not be able to check your products in real life. If your business is relatively new, then it can be even more challenging to convince customers to make a purchase decision.
Thankfully, you can resolve this issue easily by leveraging customer reviews. Whenever a customer purchases your products, you can request them to review and rate your products. Afterwards, you can capture these reviews and showcase them beautifully on your website. This way, future potential customers will be able to trust you more and make a purchase decision.
To help you do this, ReviewX gives you seamless integration with WooCommerce. This is an advanced multi-criteria reviews and ratings solution for WordPress. With the help of ReviewX, you can capture rich customer content and showcase them on your site. You can even send email reminders for review requests to your customers. This way, you can gain trust and boost your sales with this WordPress eCommerce plugin. 
NotificationX: Gain Trust & Earn Sales With Social Proof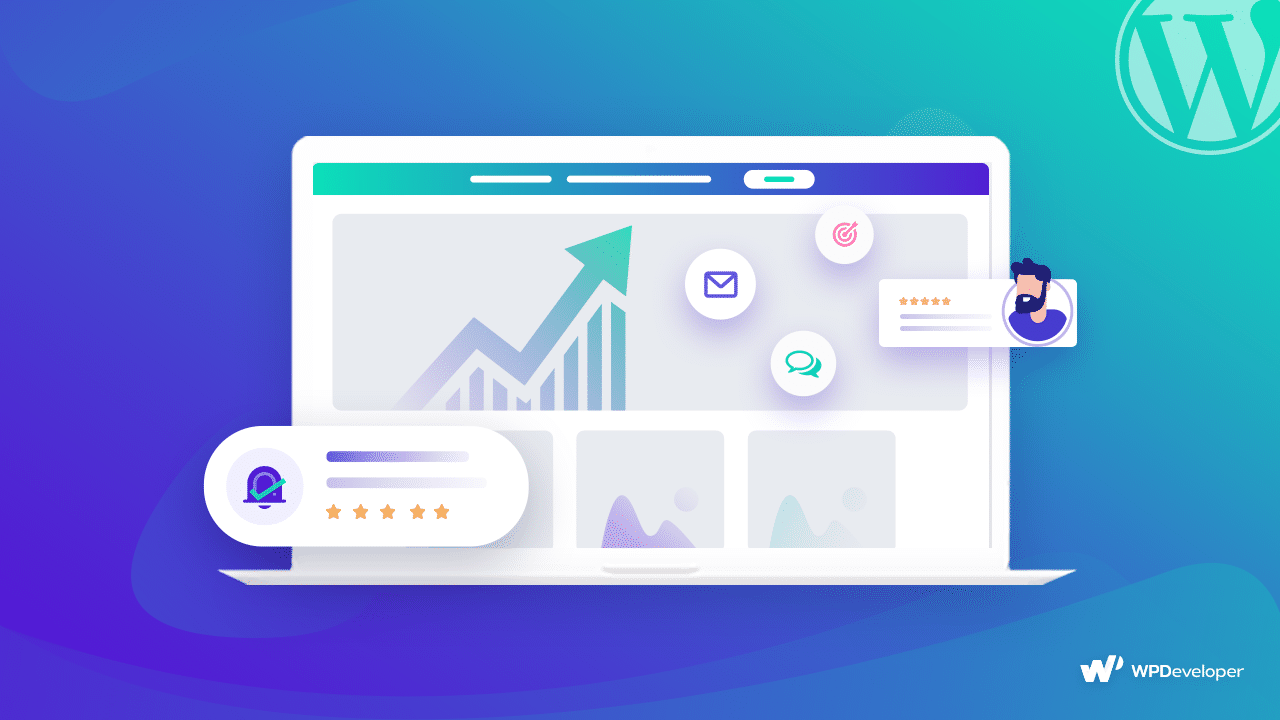 Another way you can gain trust and earn more sales for your online store is with NotificationX. This is a powerful WordPress eCommerce plugin that helps boost sales with social proof.
With NotificationX, you can create eye-catching popup alerts every time a customer makes a purchase, rates or reviews your product. You can then display these pop ups anywhere on your website at any time. This way, you can influence site visitors to make a purchase decision by showing them that other customers are also purchasing from you. This is known as social proof marketing.
What's more, is that NotificationX comes with seamless integration with many different WordPress platforms. This also includes WooCommerce and ReviewX. If you want, you can display WooCommerce review popups with NotificationX to boost your sales. You can also display ReviewX notification alerts on your website. 
This way, you can leverage the power of social proof to gain more sales for your online store with NotificationX.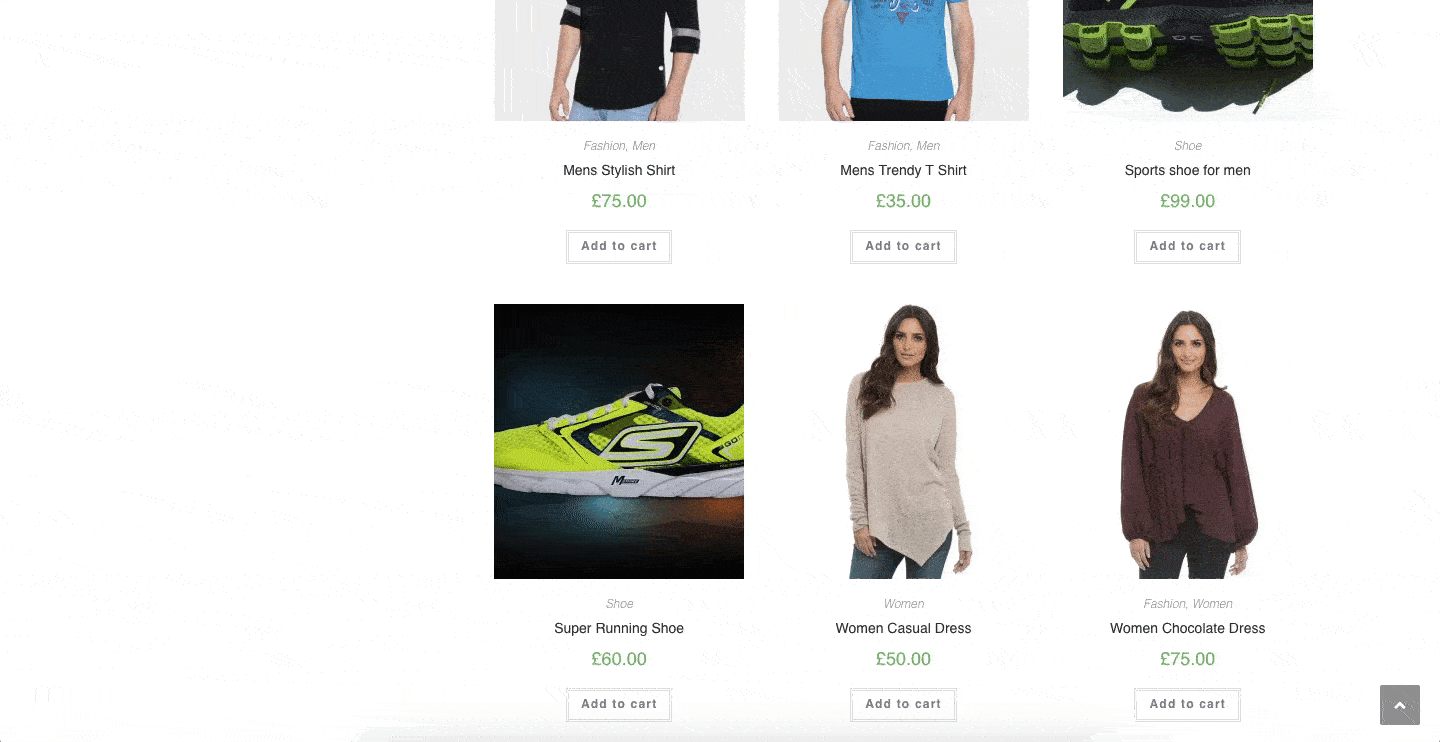 Are you ready to start building your online store on WordPress? Give these WordPress eCommerce plugins a try and share your experience with us in the comments below. 
For more fun tutorials, news and updates, subscribe to our blog or join our Facebook Community.