If you want more sales for your WooCommerce Store, then one great way to do this would be to convince customers to write reviews for your products. Research shows that displaying customer reviews can help increase product sales by 270%. So, if you want more conversions for your online store, then you should definitely try to get more customers to write reviews and display them on your website.
However, occasionally customers may forget to leave their feedback after making a purchase. Or, they may simply be uninterested in leaving a review. In this case, you need to give them a slight push to get product reviews and boost credibility. Follow our tips on convincing customers to write reviews, and get more sales for your e-Commerce business.
How Customer Product Reviews Can Skyrocket Your Sales
Before making any kind of purchase decision, whether it be while browsing through an online store or at a physical brick-and-mortar store, all customers first look at product reviews and recommendations. This is especially true today when we live in a world of connectivity, and product reviews can be easily found online with a quick search.
Moreover, when purchasing from online stores, customers are hesitant about making a purchase because they are unable to judge the products themselves in real life. In this case, you need to gain trust and credibility to push customers to make a purchase decision. For this reason, customer product reviews are essential for your business and can help your WooCommerce store increase social proof & sales.
10 Easy Ways You Can Convince Customers To Write Reviews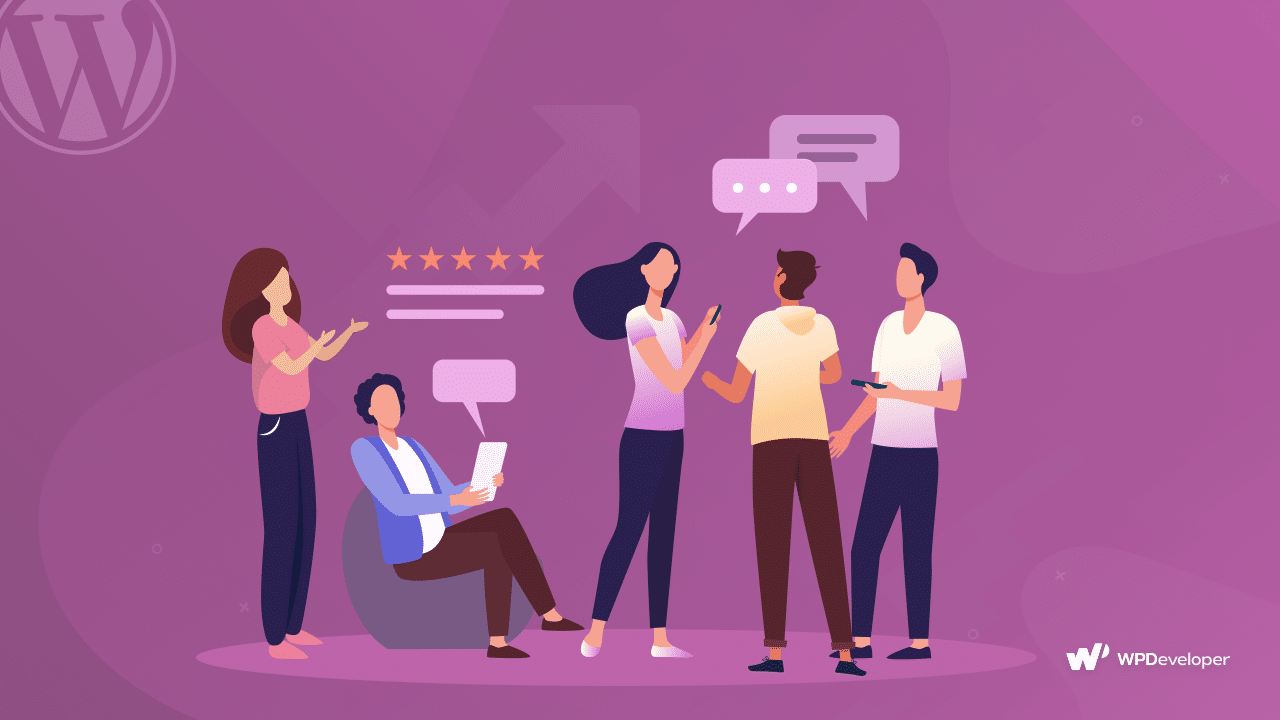 While reviews are undeniably very important for your business, what can you do when customers don't leave their feedback after making a purchase? In this case, you will need to encourage them tactfully to get their feedback on your products. There are several ways you can do this, and in this section, we will share our tips on how to convince your customers to write reviews.
Ask Customers For Reviews Directly
First of all, in order to convince your customers to write reviews, you need to ask for their feedback directly. This is neither rude or impolite. In fact, most customers are very likely to share their opinion if you ask them for it in a friendly way. This is because it shows that you care about their experiences and are willing to improve your products and services to better suit your customer's needs. So, our first tip to convince customers to write reviews is to ask them for their feedback directly and clearly to show them that you value their opinion.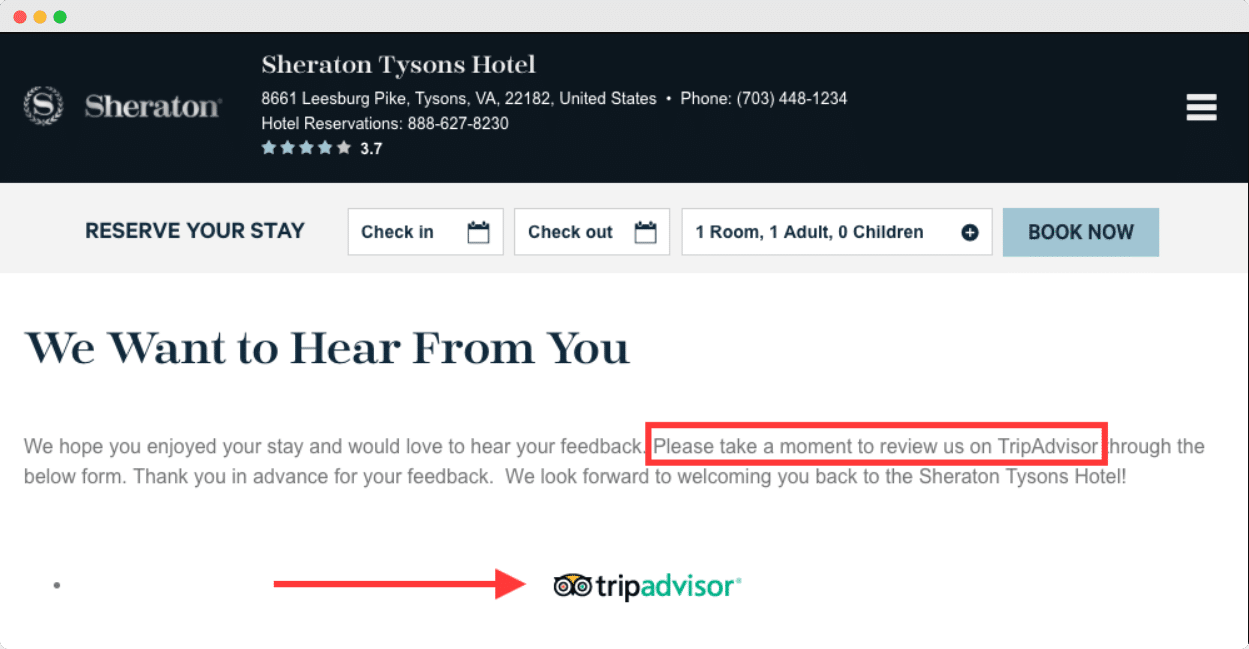 Make It Easy For Customers To Write Product Reviews
Sometimes, the reason why customers do not leave any feedback after making a purchase is because they find it difficult to do so. This might be because they would have to go back to your website, search for the products they ordered and then write their feedback. Without a doubt, for a lot of customers this might seem like a waste of time.
The solution? Well, that's easy. Instead of just asking customers to write reviews, include a link in your email that will instantly redirect customers to the products they had purchased. This way, it is easier for customers to write reviews quickly.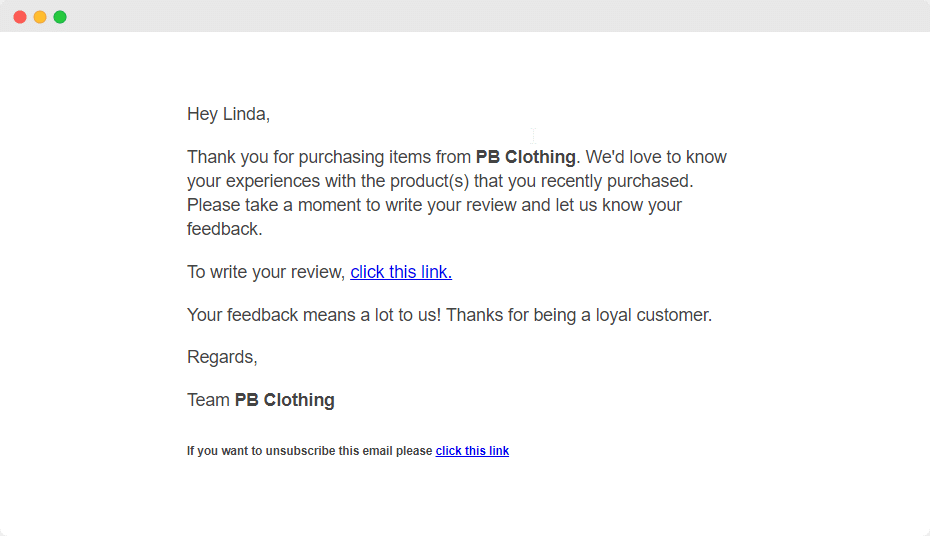 Specify The Products You Want Your Customers To Review
Another way you can make it easier for customers to write reviews is by specifying which products you want their feedback on. When you are sending them email review requests, make sure to add a link to their purchase order as well as the products they have ordered as well. This way, the customers will know which specific products they need to review and will not have to spend time looking for them.
Create An Automated Process For Requesting Reviews – Use ReviewX
Don't worry, you don't have to manually send review requests every time a customer completes an order. With ReviewX, an advanced WordPress solution for WooCommerce, you can save time by sending automated review reminders to your customers. Just navigate to ReviewX→ Review Email and customize the default email template that comes with ReviewX to ask customers for their feedback directly.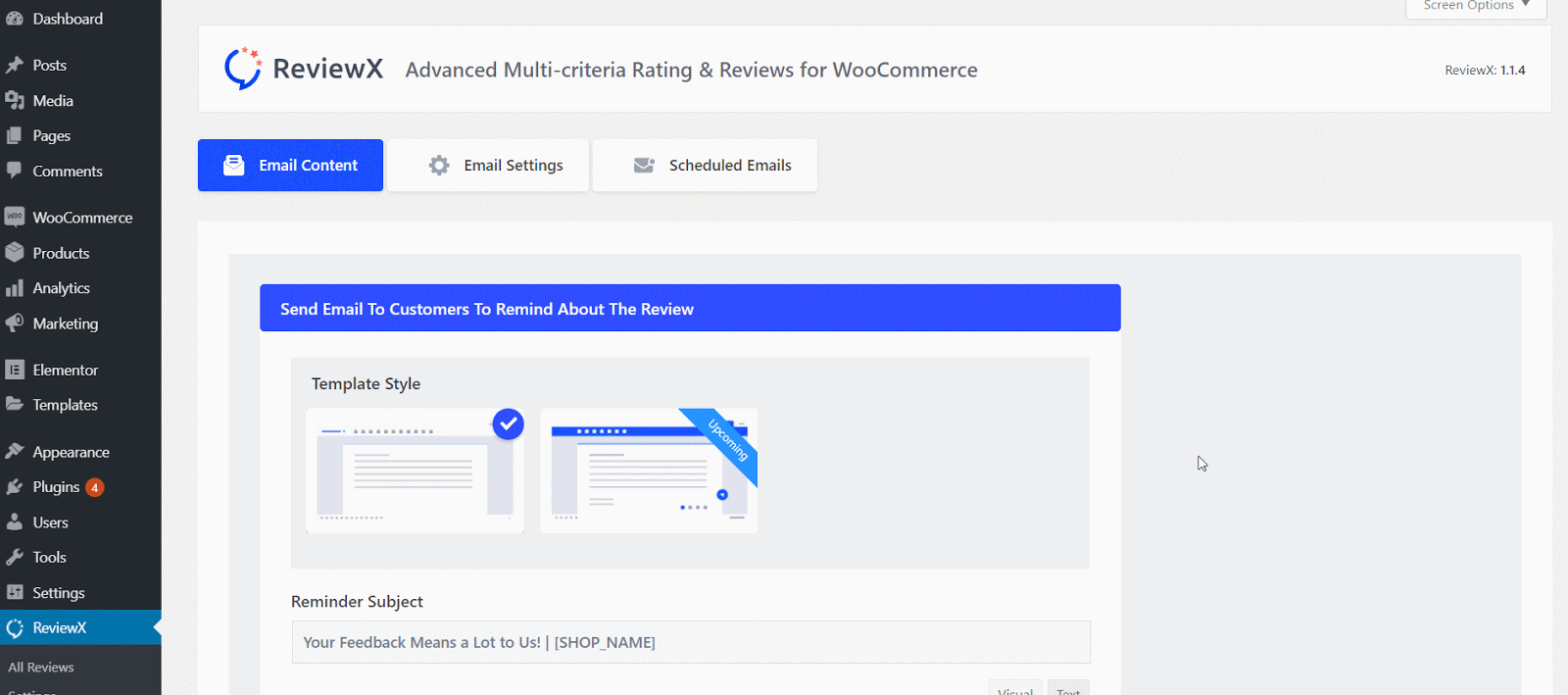 Provide Incentives To Customers To Review Products
Often customers feel more inclined to leave feedback if they know they will be rewarded for it. So, one way to convince customers to write reviews is to provide them with incentives to share their feedback. These incentives need to be something that is viewed as valuable to customers, such as a discount, a special offer, or even free delivery on their next purchase.
For example, the software company Capterra once asked their customers to write reviews by offering the first 150 reviewers a special gift card. They simply requested their users to share an honest feedback, and then created urgency by offering a special gift only to the first 150 reviewers. This is a great example of how you can provide incentives to customers to write reviews.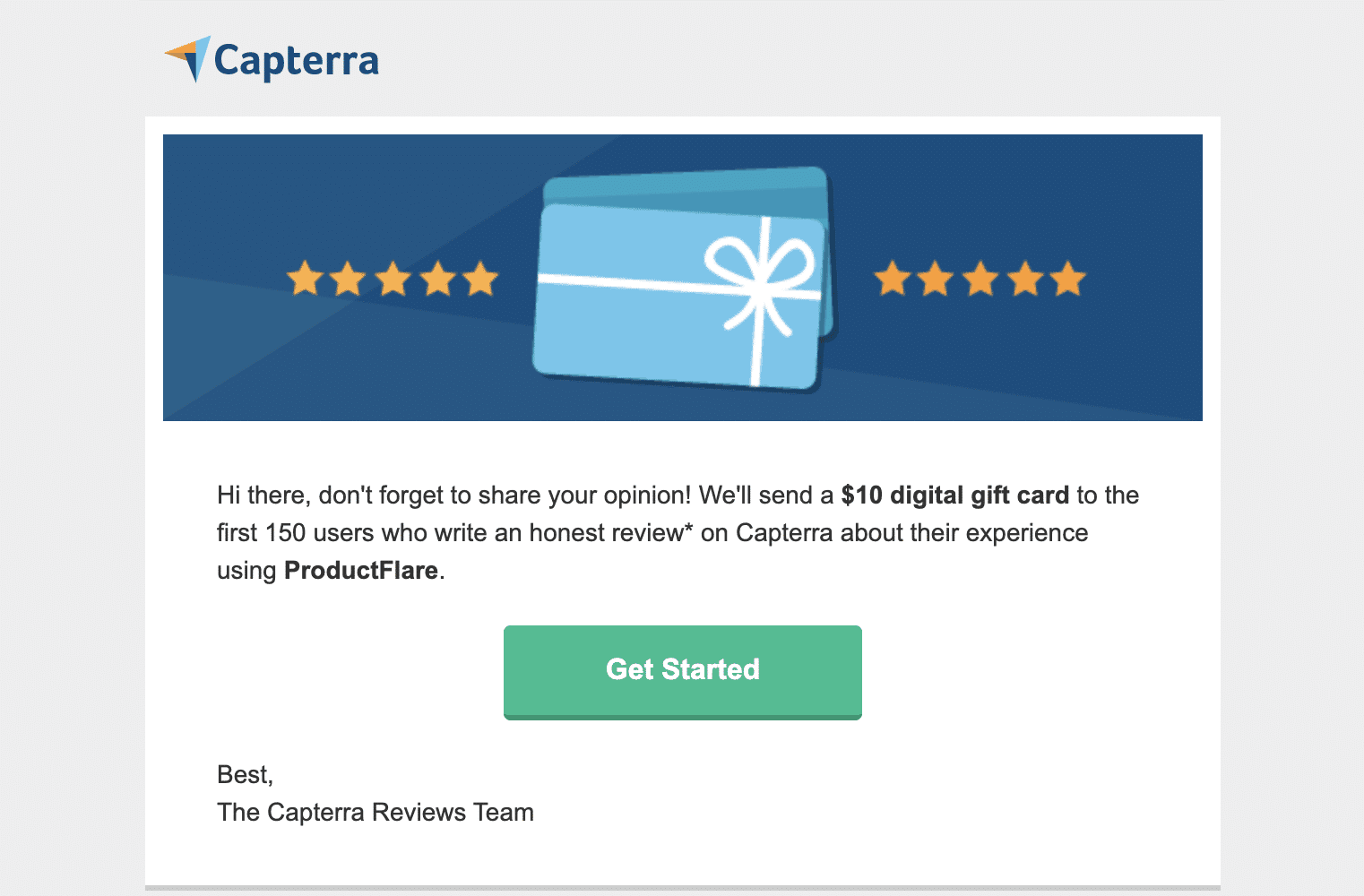 Request Reviews At The Right Time
While it is important to ask customers for their feedback directly, you also need to know the right time to request reviews. Typically, the best time to request for reviews is either immediately or soon after your customers have completed their purchase and received their products. 
Add Multiple Criteria For Product Reviews & Ratings
As mentioned above, occasionally, customers do not know how to write their reviews. To get more content-rich reviews from your customers, you can add multiple criteria for product reviews and ratings with ReviewX. 
With this feature, you can set different criteria such as 'Color', 'Style', or 'Quality' to your products and ask customers to rate and write reviews based on those criteria. This way, your customers can easily add informative, detailed reviews for your products.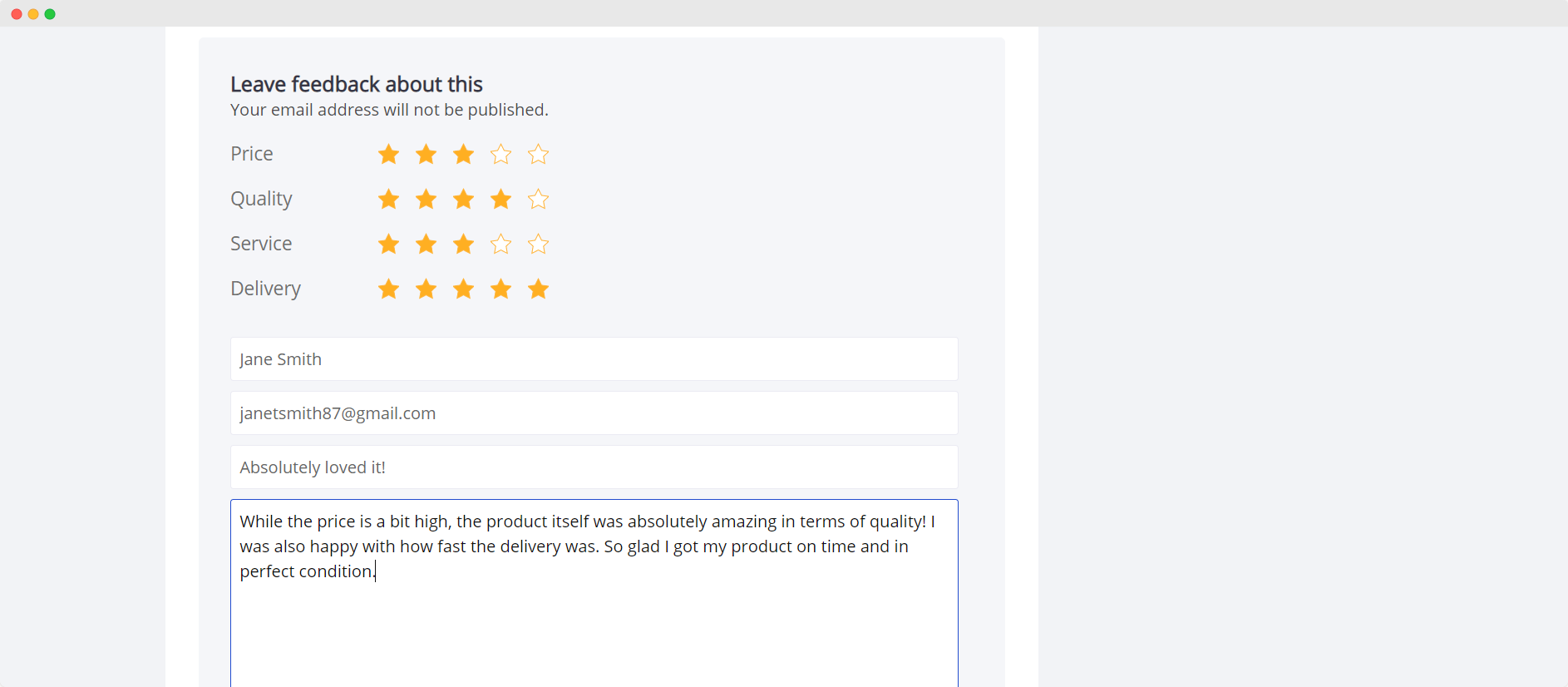 Personalize Your Email Reminders For Each Customer
When asking customers for feedback, you want your customers to feel like their opinions are valued and appreciated. To do this, it is important that you personalize your email requests for each customer. 
Display Review Teasers From Other Customers 
Usually, people feel interested to do something that they can see other people doing as well. What this means is that if you want to convince customers to write reviews for your products, then you should show them that other customers are also doing the same.
One easy way to do this is by displaying eye-catching product review popups on your website. This way, whenever a customer is purchasing your product, they'll see these attractive review teasers and feel inclined to write reviews too.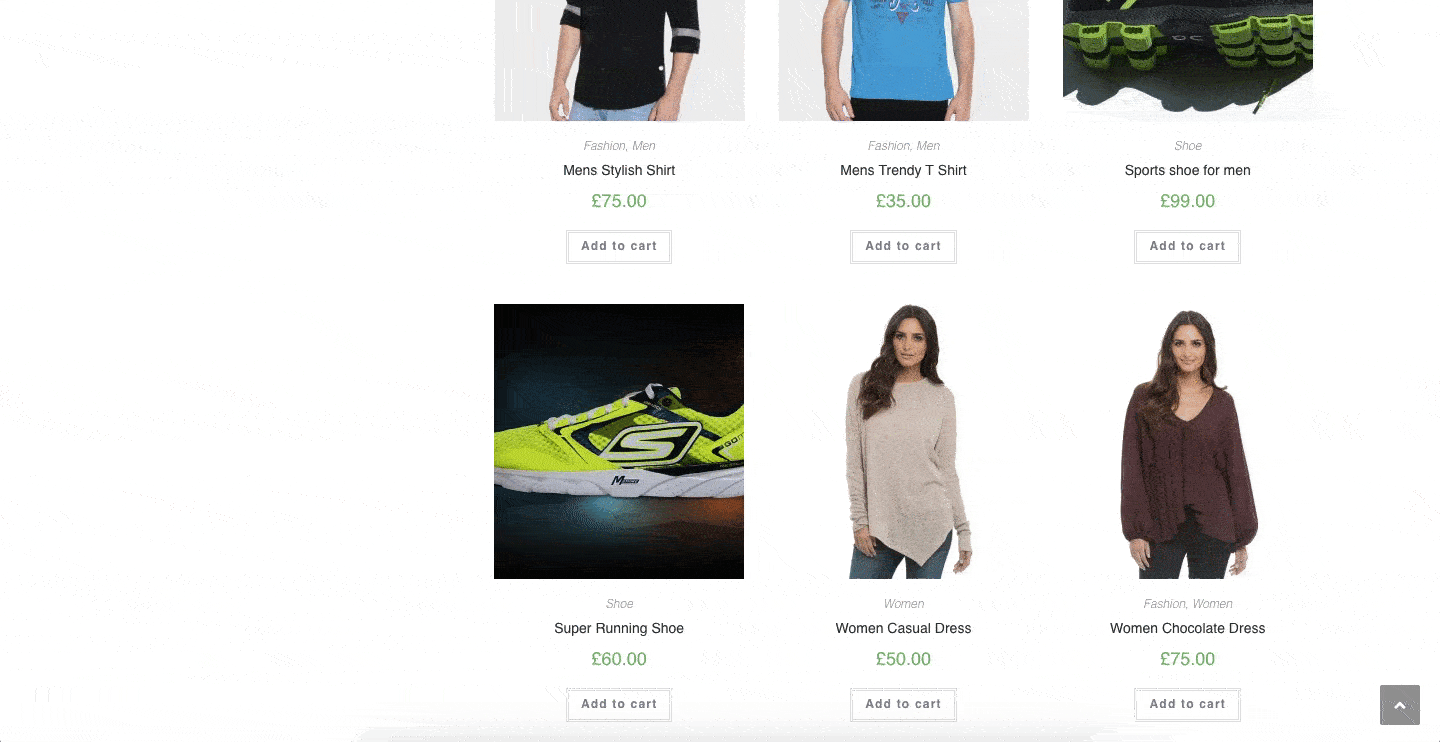 Thank Customers For Reviewing Your Products
Always remember to thank your customers whenever they write reviews. This is a super easy and quick way to make customers feel that their opinions matter, and also helps you provide a superior customer service experience.
As you can see, it is quite easy to convince your customers to write reviews if you know how to get started. Let us know what you think about these tips, or share your ideas and experiences with us in the comments below.
For more fun tutorials, news and updates, make sure to subscribe to our blog or join our Facebook Community and connect with other WordPress users like yourself.